How to Invest in Penny Stocks: A Beginner's Guide
Many or all of the products featured on this page are from our sponsors who compensate us. This may influence which products we write about and where and how the product appears on a page. However, this does not influence our evaluations. Our opinions are our own. Here is a list of our partners and here is how we make money.
---
The information provided on this page is for educational purposes only. The Modest Wallet is a financial publisher that does not offer any personal financial advice or advocate the purchase or sale of any security or investment for any specific individual.
Penny stocks have cultivated sort of a bad reputation after the movie The Wolf of Wall Street portrayed how Jordan Belfort managed to scam his clients by selling them worthless companies that were listed on the so-called pink sheets.
However, like any other common stock, penny stocks represent fractions of a business that either trade over-the-counter (OTC) or in a major exchange and investors can make money by investing in them as long as they follow a disciplined due diligence process.
If you are unfamiliar with this topic and would like to know what penny stocks are, why they are called that way, and how you can invest in them, the following article should help explain the fundamental aspects of this interesting segment of the stock market.
What Are Penny Stocks?
As per the U.S. Securities and Exchange Commission (SEC), any stock with a price lower than $5 a piece is considered a penny stock.
The underlying businesses that these stocks represent are typically small companies with a relatively short track record or they could also be publicly traded businesses that have gone through a period of poor financial performance that ended up depressing their market capitalization.
Penny stocks typically exhibit lower trading volumes than issues listed in major exchanges such as the Nasdaq and the New York Stock Exchange (NYSE) and they may trade in the over-the-counter (OTC) market.
The OTC market is a private network composed of a group of broker-dealers who trade these unlisted shares on behalf of their customers.
Due to their low price, which can be as low as $0.0001, they are deemed as speculative issues and traders often take advantage of their low volumes to influence the price during any given session.
Pro Tip: Penny stocks are defined as shares of companies that trade for less than $1. However, the U.S. Securities and Exchange Commission (SEC) defines them as shares of companies that trade for less than $5.
Where Are Penny Stocks Traded?
Penny stocks can be listed on a major exchange as long as they fulfill certain regulatory requirements. They can also be traded on the so-called over-the-counter (OTC) market. Here's how that works.
OTC Penny Stocks
The over-the-counter market is an informal private market composed of multiple broker-dealer institutions that regularly make transactions with each other on behalf of their customers.
The OTC market is considered less transparent than major exchanges as prices are set as a result of the negotiations made between buyers and sellers. This process typically results in wider bid/ask spreads.
On this market, prices tend to be fairly volatile as shares are traded in bulk by broker-dealers and sudden spikes in volumes could lead to pronounced upticks or downticks depending on supply and demand dynamics.
NYSE/NASDAQ Penny Stocks
Both the New York Stock Exchange (NYSE) and the Nasdaq Exchange support the listing of penny stocks as long as the companies that issue these instruments comply with certain minimum requirements.
For example, to be listed on the NASDAQ Capital Market or NASDAQ Global Select Market the stock must have a minimum bid price of $1 and must maintain that price to avoid being delisted. Moreover, material information including periodical financial statements and news that have a direct impact on the company's financial performance must be accurately and timely reported.
Finally, the market capitalization of the company must be $1 million or higher for the Capital Market and $5 million or higher to remain listed in the Global Select Market.
Meanwhile, for the New York Stock Exchange, listing requirements are stricter since, aside from maintaining a bid price above $1, companies are also required to have a market capitalization of between $15 and $375 million, total 12-month revenues exceeding the $15 million mark, and positive stockholder's equity above $50 million.
Additional requirements may be imposed on a case-by-case basis while companies that fail to meet them will receive a formal warning about their potential delisting from any of these two exchanges. This notice has to be disclosed to the public.
How to Invest in Penny Stocks
Now that you know what penny stocks are and where they are listed, here's a step-by-step guide on how to proceed if you are new to this stock market.
Step 1: Research Penny Stocks
Just like any other stock, a penny stock gives the holder ownership of a portion of its underlying business. Therefore, the first step that investors must take before buying a penny stock is researching the company that has issued the stock to get to know the business.
In this regard, it is important to understand what the company's business model is, how much it has generated in revenues and profits over time, how much money it owes, and who is part of the management team.
Moreover, all the financial statements presented by the company should be audited by a well-reputed accounting firm.
Using the EDGAR Database provided by the SEC, investors can browse through the company's documents, including its annual and quarterly reports and other important disclosures.
The goal at this point is to:
Determine if the business is legitimate;
Identify the reason why the stock has gone down to its current level (in case the company traded at a higher price before); and
Assess the fair or intrinsic value of the business based on an analysis of its past performance and future prospects.
It is also important to note that penny stocks that exhibit low trading volumes are typically more susceptible to manipulation from deep-pocketed market participants who may influence the price action to trick investors into buying or selling their issues for their benefit.
As a rule of thumb, stocks with an average daily volume higher than 20 million shares or with a daily money volume of over $25 million are less sensitive to manipulation.
Pro Tip: Penny stocks often trade over the counter (OTC), meaning they are not listed on major stock exchanges like the NYSE and Nasdaq as these markets have fewer regulations. As such, you should try to avoid trading OTC penny stocks as those are susceptible to market manipulation and fraud.
Step 2: Open a Brokerage Account
Not all brokers provide access to penny stocks as doing so would require them to participate in OTC markets to be able to buy these shares on behalf of their customers. One prominent example is the popular retail trading platform Robinhood, which currently does not offer access to this market.
However, the largest brokers in the United States — by assets under management and customer deposits — tend to offer access to penny stocks but they typically charge higher fees for trading these instruments. Some of these brokers include:
The best brokers for penny stocks offer low trading fees, fast execution times, and tight bid/ask spreads.
Step 3: Pick Your Favorite Penny Stock
As we highlighted above, there are various steps that investors can follow before investing in penny stocks to make sure that they are making an informed decision.
As a rule of thumb, unless you have performed a thorough analysis of the underlying business, triple-zero penny stocks and issues priced below $1 per share should be avoided as you could experience severe losses in case the business goes underwater.
Moreover, if you are approaching penny stocks as a trader instead of an investor, you should grow accustomed to triple-digit single-day price fluctuations — upwards or downwards.
On the other hand, if you are a long-term investor, you should keep in mind that it may take a fair amount of time for the market to realize the potential of the company after you do. Therefore, investing in undervalued penny stocks demands patience and discipline as you will probably have to tolerate erratic and volatile price swings for years before the market catches up with your investment thesis.
Stock screeners can facilitate the process of identifying promising penny stocks. You can filter them by price first ($1 to $5 bid price) and then by using fundamental metrics such as five-year past revenue and earnings growth, profit margins, return on equity (ROE), etc.
Step 4: Place Your Order or Trade
After you have identified the penny stock you would like to buy, you can place a trade with your preferred broker. The first step to place an order is to identify the ticker symbol under which the stock is listed. With this symbol, you can look the stock up and hit the Trade button to complete your order.
These are the most common types of orders you can place when buying a penny stock:
Market order: A buy market order will be executed at the asking price. This is not the best type of order if the bid/ask spread of your penny stock is wide, as you could end up paying way more than you expected.
Limit order: A limit order is executed only if the broker manages to buy the stock at the limit price or lower. This is the best type of order for trading penny stocks as you can guarantee (to some extent) that you will only buy shares at a certain target price. Otherwise, the order will not be executed.
Stop-loss order: A sell stop-loss order is often used to limit the losses that you can experience in case the value of your penny stock declines dramatically. This order will only be executed once the stop price is reached.
Best Practices for Investing in Penny Stocks
The following is a small selection of recommended practices for those who would like to trade or invest in penny stocks.
Do Your Research
Penny stocks entitle the holder to own a portion of an active company. This means that, to understand how the stock may behave in the future, investors should analyze how the business may perform based on a combination of an assessment of its past performance and plausible forecasts about its future prospects.
In this regard, those who seek to invest in penny stocks must perform thorough due diligence on the business before opening a position to know exactly what they are getting into and what they could expect moving forward.
Avoid Penny Stock Scams
Even though the United States has one of the toughest regulatory frameworks when it comes to stock investing, scams are still present and they are even more so in less regulated corners of the markets as is the case of OTC securities.
Investors should investigate any company they would like to invest in thoroughly before committing any money to find out if the business is legit while they could also look up the management's track record via LinkedIn and other sources to see if they have a strong background on the industry and a positive reputation.
Start Small
Since penny stocks are highly risky financial instruments, they should not represent a large percentage of an investor's portfolio to avoid suffering large losses as a result of the extreme volatility that these issues tend to experience.
Depending on how knowledgeable the investor is about the fundamentals of the penny stocks he/she is investing in, total exposure to this segment of the market should not exceed 10% of the account's balance.
Look for Liquidity
The best penny stocks are typically highly liquid. This results in lower volatility and also reduces the possibility of manipulating the stock price. Moreover, investors will find it easier to find buyers for their shares if the stock is highly liquid while this should also result in narrower bid/ask spreads.
Pro Tip: Generally speaking, penny stocks are highly illiquid, and investors should be aware of the risks of being stuck with a position for a few days or weeks.
Diversify
Overall, diversifying a portfolio is one of the most common recommendations that experts give to people who are getting started with the stock market. When investing in penny stocks, diversification is even more important as one can easily get it wrong with a single company and that could cause severe losses to the account if a large position on that individual name is held.
Therefore, penny stocks should account for both a small percentage of the portfolio while that small percentage should be broken down into multiple investments in different companies within this space. This would further protect the portfolio from potentially large declines coming from one individual stock.
Stay Away from OTC Penny Stocks
OTC penny stocks tend to be riskier than issues listed on major exchanges due to the fewer regulatory requirements they are obligated to fulfill.
Moreover, the pricing of OTC securities is less transparent and investors may experience significant short-term distortions in the valuation of their stocks as a result of the transactions that take place in this obscure market.
Benefits of Investing in Penny Stocks
Large upside potential if the underlying business performs better in the future.
Their low price permits the purchase of large lots.
Their high volatility makes them a good alternative for day traders to reap sizable gains in a single session.
Companies listed on major exchanges (NYSE or NASDAQ) are required to fulfill multiple regulatory requirements.
Downsides of Investing in Penny Stocks
The price of low-volume issues can be manipulated in the short term by deep-pocketed investors.
OTC penny stocks are largely unregulated and their pricing is less transparent.
Investors can experience large losses during relatively short periods amid the natural volatility of this market.
Even if the fundamentals of the underlying business improves, it can take a while for the market to react accordingly.
FAQ: How to Invest in Penny Stocks
The following is a compilation of answers to the most frequently asked questions we get on the topic of penny stocks.
Can You Make Money with Penny Stocks?
Yes. Both traders and investors can make money off of penny stocks as long as they follow a disciplined approach that includes a thorough analysis of each individual issue, its legitimacy, growth prospects, fundamentals, price action, etc.
How Much Money Do I Need to Start Trading Penny Stocks?
Most brokerage firms that offer penny stocks require a small minimum deposit to open an account with them. Meanwhile, since the price of penny stocks is rather low, investors can build a diversified portfolio of these issues with as little as $100.
Can You Short Penny Stocks?
It is both legal and possible to short penny stocks but each broker imposes different requirements and limitations to this activity. For example, some brokers might require a large margin equity or a large minimum maintenance margin.
Are Penny Stocks Risky?
Yes. Due to the volatile and often immature nature of the businesses that issue these instruments, penny stocks are considered a risky investment.
Why Are Penny Stocks So Cheap?
In most cases, penny stocks have fallen to that category as the underlying business has performed poorly in the past and this has resulted in the progressive deterioration of its stock price.
On the other hand, some penny stocks are issued by small but robust companies. Due to the low market capitalization of these firms, the stock is priced at less than $5 due to certain listing requirements including a minimum amount of outstanding shares that must be floated.
Are Penny Stocks a Good Long-Term Investment?
Overall, penny stocks are considered a risky alternative for most investors. However, if the underlying business is studied to a point that one understands the key factors driving its valuation and performance over time, it is fairly possible to identify promising penny stocks that may perform positively in the future.
With that in mind, on a case-by-case basis, penny stocks can be a great long-term investment if one identifies a promising business when it is still trading at only a few cents on the dollar.
Final Thoughts
Now that you know more about penny stocks, do you think you are prepared to invest in this interesting, yet risky, segment of the market?
If you are, you should keep reading and learning more about the topic of fundamental and technical analysis to strengthen your skills as a trader or investor.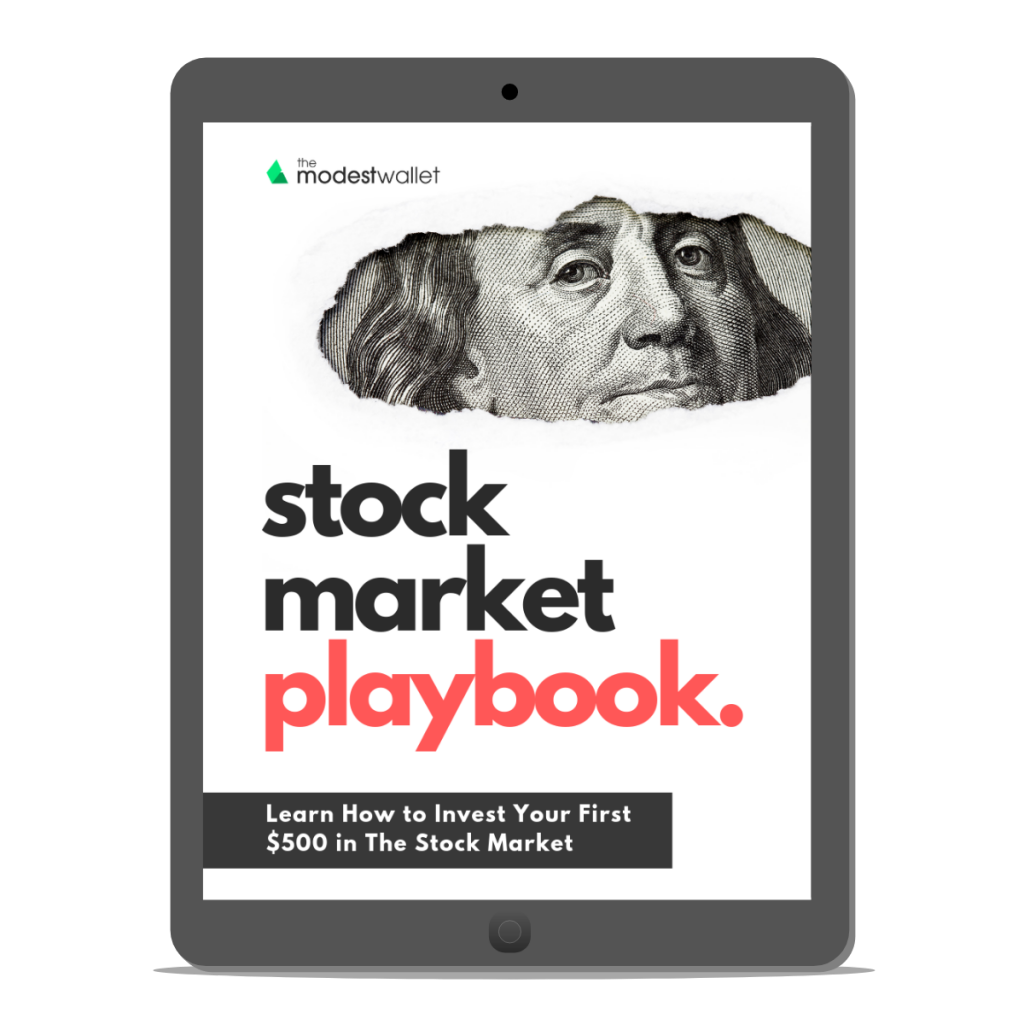 Get our free Stock Market Playbook to learn how to invest your first $500 in the stock market.
Plus our best money tips delivered straight to your inbox.

Alejandro is a financial writer with 7 years of experience in financial management and financial analysis. He writes technical content about economics, finance, investments, and real estate and has also assisted financial businesses in building their digital marketing strategy. His favorite topics are value investing and financial analysis.