23 Ways to Make $200 Fast in 2023
Many or all of the products featured on this page are from our sponsors who compensate us. This may influence which products we write about and where and how the product appears on a page. However, this does not influence our evaluations. Our opinions are our own. Here is a list of our partners and here is how we make money.
---
The information provided on this page is for educational purposes only. The Modest Wallet is a financial publisher that does not offer any personal financial advice or advocate the purchase or sale of any security or investment for any specific individual.
There are plenty of reasons one might need to make $200 fast. Whether you're in need of an unplanned night out, are looking for some extra bill money, or want to treat yourself, it's common to find yourself in need of some fast funds. 
Luckily, there are plenty of ways you can get the cash you need. Even if you don't have any specialized skills, there are opportunities both online and in your neighborhood that require little to no start-up cost and minuscule time commitments. Choose a few, diversify your income, and enjoy having extra money for emergencies and leisure alike.
Here are the best strategies you can use to make $200 fast.
---
Best Ways to Make $200 Fast
Below are some easy side hustles to help you reach your $200 goal. Whether you like driving, staying active, or working from home, there is something here for everyone.
1. Become a Freelancer
If you've got an insanely busy schedule and don't know when you'll have free time from day to day, freelancing is a great side hustle to work around that. As a freelancer, you'll be able to create your own schedule and cash in on your marketable skills without taking time away from your preexisting pursuits.
If you're unsure of what freelance industry you should pursue, here are a few popular ones to help you start brainstorming:
Editing
Graphic Design
Web Design

Pay: Your pay as a freelancer hinges on what industry you pick and the prices you charge. For more in-demand and harder-to-learn skills, you'll be able to charge more. For example, you might only make a few hundred dollars a month as a transcriptionist, whereas a web designer might make several thousand. 
Depending on the services you offer, you should be able to make $200 in a few days.
Requirements: There are no general requirements to becoming a freelancer, but certain platforms (like Fiverr or Upwork) will have their own terms of eligibility you must meet. 
2. Take Paid Online Surveys
With the number of scams online nowadays, it's natural to be wary of sites that offer free cash in exchange for survey participation. However, there are some platforms out there that are not only completely legitimate but pay decently for such a low–effort activity. 
Some of the best sites for earning cash by taking surveys are: 
The above platforms are all confirmed, legitimate sites that have good reviews on their Better Business Bureau profiles.
Pay: Because surveys are easy to take and so many people are qualified to participate, they don't pay as much as many of the other hustles on this list. Most surveys only net between $0.05 and $0.50 for 5 to 30 minutes of your time. You should be able to make $200 in a couple of weeks.
Requirements: Any requirements you'll be subject to when taking surveys will depend on your platform's terms of use. Be sure to read the terms before signing up to confirm your eligibility.
3. Walk Dogs or Pet Sitting
Platforms like Rover and Wag! make it easy to earn money doing things you love. Just by hanging out with little puppies, you could potentially earn up to $40 per hour. There are also plenty of opportunities to earn extra by offering supplementary services like grooming, boarding, or training. 
Even without the supplementary services, though, you'll have plenty to do. As a dog walker, you're responsible for ensuring the pet receives adequate exercise and stays safe and hydrated while you're out. As a pet sitter, you'll have to feed, water, exercise, and otherwise care for the pet for the duration of its stay.
Pay: You'll be able to set your own prices, so your pay is limited only to what you decide to charge. That said, it should only take around 3-4 days to hit your $200 goal.
Requirements: Professional pet sitters and dog walkers alike don't typically have requirements they must meet to get started. To sign up with Rover and Wag!, however, you do need to be at least 16. You should also read the terms of any site you consider signing up with to make sure you meet the eligibility criteria. 
4. Make $200 by Selling Your Jewelry
If you're looking to make a lot of cash quickly with very little effort, selling your old jewelry online could be exactly the hassle you're looking for. Worthy is a site that allows you to auction off your high-value jewelry for the most money possible. 
Each time you list an item, you'll receive a free GIA-certified appraisal to verify its authenticity. Then, once you get ready to ship it, Worthy will help with that as well. 
Additionally, if you don't want to go through the trouble of auctioning your jewelry, you can sell anything gold or silver to platforms like CashForGoldUSA.com. 
Pay: How much you make by selling your jewelry will depend on what items you have and how much they're worth. 
Requirements: The only requirement for selling through Worthy or CashForGoldUSA is that you are 18 years or older. 
5. Online Tutoring
You don't have to have a teaching degree to put your wealth of subject knowledge to good use. All you need is a lesson plan to turn your existing knowledge into a lucrative side hustle tutoring online. 
Sites like Tutor and TutorMe allow you to take any special knowledge you have in regard to subjects like math, science, acting, singing, etc., and make money sharing that knowledge with others. Additionally, you can choose to stop once you reach your $200 goal or continue tutoring to establish a long-term income stream. 
Pay: Online tutoring pay can vary depending on what subject you teach, how many students you have, and how long your time blocks are.
Requirements: To be an online tutor, you'll need to make sure you have a computer and a stable internet connection. Certain tutoring sites also require prior teaching or subject experience.
6. Make $200 Or More Selling Your Old Tech
Have old electronics lying around collecting dust? Why not turn them into the $200 you need by selling them through sites like Gazelle and Decluttr? Using both of these sites, you can get rid of electronics you no longer need, like CDs, old cell phones, gaming peripherals, consoles, and more. 
To get started, all you need to have is some basic item information. Simply enter what you have into the site, and you'll get an offer on your item. If you choose to accept it, you'll be emailed a prepaid shipping label, which will be paid as soon as you ship off your item and it arrives at their warehouse. 
Pay: You'll be paid according to the value of the item or items you're selling. Consoles, for example, will fetch a higher price tag than CDs or DVDs.
Requirements: To be able to sell your item on either of the above sites, you must have the ISBN (barcode) number on hand. 
>> Read Also: Best Places To Sell Old Electronics
7. Drive People Around
For people who live in higher-population areas, driving for companies like Uber or Lyft is an excellent way to supplement existing income or become your primary source. During peak hours (such as on weekends, evenings, and around holidays), you can easily make $200 in just a day or two. 
Pay: Most trips pay between $3 and $20 depending on how your rider tips, the length of the ride, and how busy it is. The best way to maximize your profit here is to be selective about the rides you take and avoid accepting trips that are too far from where you're starting. Using this method, making $200 should only take a day or two in busy areas. 
Requirements: To drive for Uber and Lyft, you must be at least 21 years old with a valid driver's license, own a 4-door car newer than 2010, and have a clean driving record.
>> Read Also: Best Driving Apps To Make Money
8. Deliver Packages to People
If you're an introvert, you might not be fond of the idea of driving people around in your car or having to interact with them when you deliver their food—and that's okay! Luckily, services like Amazon Flex exist and allow you to deliver packages without ever having to talk to a customer. 
It's not hard to get started, either. All you have to do is select your time slot, arrive at the distribution center to pick up your packages for the day, and deliver them to their respective houses.
Pay: Amazon Flex pays between $18 and $25 per hour on average, so you should be able to make $200 within a single 8-10 hour shift or two shorter 5-hour shifts. 
Requirements: Unfortunately, not everyone can participate in Amazon Flex. Drivers must be 21 with a valid driver's license, car insurance, and social security number. You'll also need a decent-sized vehicle to put the packages in so you can carry them all.
Additionally, only those who live in certain cities can be Amazon Flex drivers. Before signing up, you need to check if your location is eligible to participate. 
9. Deliver Groceries
If you find yourself looking forward to your weekly shopping trip, it might be a good idea to consider turning your talent for finding items in-store into a lucrative side hustle. 
Similar to Doordashing, platforms like Instacart and Shipt are dedicated to taking grocery orders from time-limited individuals and providing you with compensation to shop and deliver them. Not only do you get paid for the length and estimated time of the trip, but you can also receive sizable tips from customers. 
Pay: Shoppers typically make anywhere from $10 to $25 per hour, depending on where they live and how popular their respective shopping app is. This will vary depending on customer tips and trip size. 
Requirements: Shoppers are required to be a minimum of 18 years old to sign up through the app. They also must have consistent access to a smartphone and vehicle, be eligible to work in the United States and be able to lift up to 50 pounds.
>> Read Also: Best Delivery App Services To Work For 
10. Deliver Food
With hourly rates of up to $40 depending on where you live, delivering food through services like Uber Eats or DoorDash can be a great way to hit your $200 goal quickly. 
You can start by choosing a company to deliver food for. Once your application has been processed and your account created, you'll be able to sign up for delivery time slots. During these slots, you'll be given orders you can choose to accept or decline, pick up food for respective restaurants, and deliver said orders to the customers' houses. Even better, you can usually expect your application to be accepted the same day, so you can start earning quickly!
Pay: Depending on what company you choose and where you live, you can make anywhere between $10 and $40 per hour. The more populated your area (or the fewer deliverers there are), the more you'll be able to earn. 
Requirements: To deliver food through a company like DoorDash or Uber Eats, you must have a reliable running vehicle, be 18 years or older, and have a valid driver's license. Alternatively, you can apply using a government ID if you mark that you'll be delivering via bicycle. 
11. Get Paid to Run Errands
Not a fan of repetitive delivery tasks but still want to be jamming in the car while you make money? Not a problem. TaskRabbit is a site that allows you to get paid for running errands. Even simple tasks can pay up to $50 per hour. 
Depending on what you set on your profile when you sign up, you can get paid to do things like helping people move, taking packages to the post office, picking up mail, and more. You can also perform contractor-related tasks for homeowners through the site, such as furniture assembly, tiling, or cleaning.
Pay: Because there are so many tasks available on TaskRabbit, how much you make will heavily depend on what your skillset is and how much you decide to charge.
Requirements: TaskRabbit is available to nearly everyone in the US. As long as you have a valid ID and live in (or near) an eligible city, you'll be able to take work through the platform. However, some places may require a $25 registration fee. 
12. Fix Someone's Home
When you become a homeowner, you take on the responsibility of fixing your house when it breaks. However, not everyone has the skill or knowledge to do it themselves. If you know how to do something they don't, you can start making some serious cash as soon as tomorrow. 
Thumbtack is a platform dedicated to hosting inquiries for home and handyman-related services. Depending on what skills you have, you can find gigs from just about anything. It's common to see requests for landscaping, tiling, electrical work, plumbing, and more. 
Pay: As a tasker on Thumbtack, you're responsible for setting your own prices. Because of this, how much you're able to make will be based on what services you provide and what people in your area are willing to pay for said service. You can also make more per hour by working efficiently and booking higher-skill jobs.
Requirements: Thumbtack is available to nearly anyone who has a valid social security number and ID. For identification, you can use anything normally accepted in the US as a form of ID, such as a driver's license, passport, government ID, etc.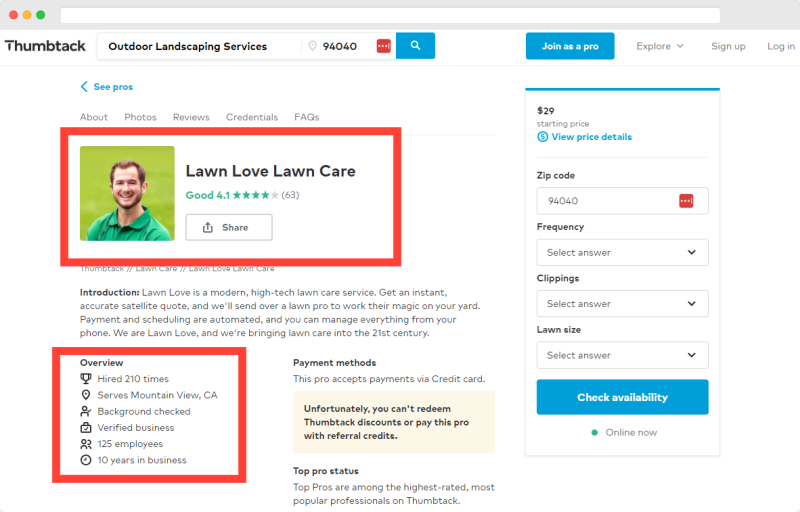 13. Rent Out Unused Space
You don't have to have a huge house or even a full bedroom to rent out unused space in your home. When you utilize sites like Neighbor, you're able to rent out "odds and ends" spaces like closets, attics, sheds, and more. 
Individuals and businesses alike are always looking for extra room to store things, so if you have empty space, the chances are high that someone is looking to rent it. Aside from what's been listed already, other popular spots to rent out are garages, backyards, and driveways. The larger the area you're renting, the more you're likely to make.
Pay: As previously mentioned, you make more for larger spaces. You're also able to charge more per square foot if you live in more populated or in-demand areas.
Requirements: Because of the legality involved in renting space out, there are some strict requirements you'll have to abide by to avoid legal ramifications or account suspension. For example, you must provide your renter with uninterrupted access to the space. You will also need a lease that protects you both should any disputes arise. Lastly, you must be older than 18 and own the space you're renting out.
14. Rent Out a Room
Sites like Airbnb and Vrbo are great for renting out your house for some extra income while you're gone, but did you know you can also rent out individual rooms? If you have a kid who just moved out to go to college or an office space that's no longer being used, you could be missing out on some serious cash. 
This goes double if you live in a popular tourist or vacation destination, as well. Oftentimes, hotels in these areas are more expensive than what many people want to pay, so renting out a single room in your home for a little less can draw in all sorts of attention. Regardless of where you live, though, making $200 by renting out a room in your home should only take a few bookings. 
Pay: Depending on the space you have available, you could make anywhere from $20 to $100 per night for one booking in a single room. Whole houses, on the other hand, can rent between $80 and $500 a night.
Requirements: To sign up on Airbnb or Vrbo, the room or space you're renting will need to be furnished for habitation. Additionally, you'll need to have proof of ownership of the space and be 18 or older. 
15. Test Products for Cash
Have you ever bought a product and wished you could give feedback to the developers to make it better? If so, testing products for cash may be right up your alley. 
Platforms like UserTesting and uTest are dedicated to providing individuals like yourself the opportunity to earn just for testing products and providing feedback. The process is simple, as well. You sign up to the platform, provide demographic information, and download the reporting software to your device. After some time, you'll be sent a product to test, you'll review it in said software, and the platform will send you your payment!
Pay: For the above platforms, you earn $10 for each product you test. Each product questionnaire takes approximately 20 minutes to complete, and since you'll need to test 20 products to hit your goal, you can expect around 7 hours of work before you earn your $200.
Requirements: Individuals who sign up with these sites will need a reliable internet connection, a microphone, and a device that can run the reporting software.
16. Rent Out Your Car
Some people love driving, and others really…don't. If you're part of the latter category and find yourself going days without climbing in the driver's seat, you may find it lucrative to start renting it out.
Getting started renting out your car isn't difficult, either. Peer-to-peer apps like Getaround and Turo will help connect you to willing renters who need a vehicle like yours for a project or trip. Naturally, you'll earn more from large SUVs and trucks, but any type of vehicle can be listed—even a cart and horse!
Pay: The earnings from renting your car vary depending on what days you rent it out, where you live, and how large your vehicle is. You can expect anywhere from $20 to $100 per hour, depending on these factors.
Requirements: Anyone who wishes to rent out their vehicle must first be 18 years or older with a valid ID, ownership registration, and proof of insurance. The site you select should provide certain insurance coverage in case your renter is in an accident, but it's also a good idea to make sure unlisted drivers are covered on your own policy.
17. Sell Your Old Textbooks
Most people are familiar with the struggle of having to buy expensive textbooks for college, only to use them once and not know what to do with them when the semester is over. But what if there was a way you could get that investment back?
By using sites like BookScouter, you can sell your textbook to the highest bidding company, and all you need to do is enter the ISBN into the search bar. Additionally, the more copies you have of a single book, the more you'll make per copy. 
Pay: The amount you make will heavily depend on what books you have and if you have multiple copies of a single textbook. Naturally, certain books will be worth more than others, and some companies will pay more for a volume than others.
Requirements: Technically speaking, BookScouter is a tool that helps you compare quotes from companies willing to buy your books. Because of this, there are no requirements for using the tool. However, the company you sell to may have age requirements, so bear this in mind when comparing quotes.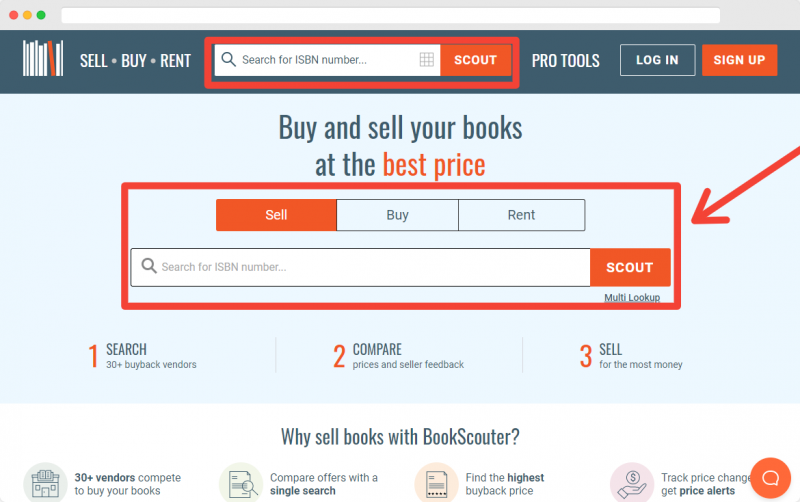 18. Sell Your Plasma For Cash
In terms of the items on this list, selling your plasma is perhaps the easiest and fastest way to earn $200.
For those unaware, plasma is the clear, liquid part of your blood and can be extracted using specialized equipment. And as long as you're healthy and don't have any disqualifying diseases, it can also make you a ton of money.
To get started, visit your nearest plasma donation facility or review offers for first-time appointments online. Depending on where you go, you could make as much as $500 in one month for a total of 4 donations (one per week). 
Pay: Plasma donation appointments often pay between $30 and $50 for an hour of your time. If you've never donated before, though, many locations also offer first-time donation bonuses. Even if you're ineligible for the bonus, though, you can still earn $200 in a month. 
Requirements: To donate plasma, you must be 18 or older and weigh more than 110 pounds for safety purposes. You must also test negative for blood-transmittable diseases like HIV and hepatitis. Lastly, it is advised that you drink and eat before your appointment to avoid fainting. 
19. Turn Your Car Into a Billboard
If you own a car and want a reliable source of passive income without having to dedicate a ton of time to it, turning your car into a billboard is a great option. Using platforms like Wrapify and Carvertise, you could make up to $452 each month just for driving your normal commute. 
To get started, all you have to do is sign up with your preferred platform. They'll ask you some questions about your car, location, and commute, and then they'll let you know what campaigns are available in your area. Each campaign lasts anywhere from 1 to 12 months, and you're paid on a monthly basis.
Pay: You could make anywhere between $181 and $452 per month, depending on the campaign you choose. 
Requirements: You must be 21 or older with a clean background and a car newer than 2008 to qualify.
20. Claim Lost Money
There are tons of people out there who have lost money they aren't aware of. If you've ever paid a deposit on utilities, left a job, or closed a bank account, you could be one of those people.
To check if you have any lost money floating around, you can visit the following websites:
All you need to do once you're on the site's home page is enter your info (such as your birthday, location, and social security number) and hit enter. The results will show if you have any unclaimed money you weren't aware of. 
Pay: Different people will have different amounts of lost money available to them. Some people may have nothing, while others may have a few thousand they can claim.
Requirements: There are no personal requirements to claiming lost money other than being willing to enter your personal information into the above sites to run the search.
21. Sell Printables on Etsy
For those who want an extra income source and a creative outlet, selling printables on Etsy is a great way to earn the $200 you need.
Etsy allows you to create and upload print-out templates for things like cleaning, tracking recipes, daily planners, and more. Once you choose a niche you want to create printables for, you can use a platform like Canva to create them and then post them in your shop. After that, it's just a matter of waiting for the sales to roll in!
Pay: Because Etsy income is sales-based, there's no real way to say how much you might end up making. Some people make $300+ in their first month, while others only make a few dollars. 
Requirements: The only stipulation to creating an Etsy shop is that you must have one product (or design) ready to list before you create the shop. Etsy will not allow you to finish your shop without listing at least one product. 
22. Make Money Playing Games
Another quick way to make $200 (as long as you're over 18) is by playing games on your phone. Depending on the game you choose, you can compete in-app tasks for real cash rewards or gamble and stake your own money for the chance to up your earnings. 
Bingo Cash, Solitaire Cash, and Blitz Win Cash are all excellent examples of apps that let you earn by playing. All three award you real cash for task completion and games won, and you can download them on nearly any smartphone. 
Pay: The amount you make will depend on how quickly you can complete tasks, whether you choose to gamble your own money, and your ability to win tournaments.
Requirements: You must be 18 or older with a compatible smartphone and bank account to earn from these games.
23. Help People Move
A great side hustle for adults and teens alike, helping people move is an easy way to make some extra money in a pinch. You don't even need a vehicle to get started (though you make more if you do). 
By signing up with a platform like Dolly, you can get connected to individuals in your area who need help moving their things to their new homes. Any time there's a move in your area, you'll receive a notification and can choose to accept the job, decline it, or send a counteroffer for the price. 
Pay: Because Dolly largely allows movers to charge whatever price they see fit, how much you make hinges on what you decide to charge. That said, Helpers (those with vehicles) average around $50 per hour, while Hands (those without a vehicle) make closer to $35. As such, you'll need to do a few moves before you reach your $200 goal. 
Requirements: To sign up with Dolly, you must be willing to enter certain personal information into the site. Additionally, you need to be 18 or older and have reliable access to a smartphone, a valid driver's license, a PayPal account, and a clean background. 
---
FAQ on How to Make $200 Fast
We've found some of the most frequently asked questions about how to make $200 fast; here are our answers.
How can I make $200 fast without a job? 
Nearly all of the side hustles on this list can be done whether you have an existing job or not. If you want a side hustle that's similar to having a job but still has some flexibility, you could try delivering food, freelancing, or selling printables on Etsy.
 
Alternatively, if you'd rather make $200 using methods that don't require regular time commitments, you might consider selling your plasma, claiming lost money, or turning your car into a billboard. 
How can I make $200 fast as a kid? 
Although many of the side hustles on this list require you to be 18 years or older, there are still some options you have to make $200 as a kid. For example, you can easily hit your goal by walking your neighbors' dogs, mowing laws in your area, having a yard sale, or helping people move house. 
How can I make $200 fast online?
The internet has made it easier than ever to make extra money even if you aren't particularly skilled or have little free time. If you're looking to make $200 fast online, some of the best side hustles to check out are:
● Taking surveys
● Freelancing
● Testing products for cash
● Tutoring
There are also options for side hustles that are mostly online but require some offline work, such as selling your textbooks or jewelry. 
---
Final Thoughts
There's nothing like the heart-sinking feeling of realizing you need an extra $200 and have no idea how to get it. However, with a little bit of creativity and some elbow grease, it isn't impossible.
Keep in mind, though, that just reading this article won't get you anywhere. In order to start making progress toward your $200, you have to choose one of the above hustles and get started! Do that, and you'll be well on the way to hitting your goal and be able to rest a little easier knowing your monetary concerns are covered.
Get our free Side Hustle Handbook with the best strategies to multiply your income sources today.
Plus our best money tips delivered straight to your inbox.

Christa is a skilled researcher and serial entrepreneur. Her passion lies in providing people like you with ways to become financially independent without breaking the bank in the process. Currently, she's tested and perfected over 37 unique side hustles and brings that information to you through articles like these.