Many or all of the products featured on this page are from our sponsors who compensate us. This may influence which products we write about and where and how the product appears on a page. However, this does not influence our evaluations. Our opinions are our own. Here is a list of our partners and here is how we make money.
The information provided on this page is for educational purposes only. The Modest Wallet is a financial publisher that does not offer any personal financial advice or advocate the purchase or sale of any security or investment for any specific individual.
The basic idea behind flipping items online is buying goods at a lower price and then selling them at a profit.
You will need to find a good market for both buying and selling. Buy at thrift stores or garage sales to get yourself a reasonable deal and then advertise and sell the products online or in a different market.
In most cases, your buying and selling markets/platforms will be different. You don't need a lot of experience and skill for this and just about anyone can do make money by flipping items.
There are plenty of opportunities for everyone as this is something you can do as part-time work in your spare time. It's a profitable way to make money from home.
Let's know more about flipping items online to make money:
Where To Find Items To Sell
You need to make sure the items or goods you are planning to sell are in good condition and useful. It must be something that people would want to buy.
It can be difficult to find such items at a low price. To help you in this regard, we have listed a few good options:
In Your House
This is the easiest place to start from and best if you are decluttering your house.
You will find a huge variety of items at your home, from furniture to clothes to kitchen utensils. Start with something you do not need anymore but make sure to keep an eye on its condition.
The items should be good enough to be sold. Broken or defective items will not fetch you a good price and may even cause you to get a bad name.
You can sell almost everything, from 20 year old painting to a newly bought outfit. If there is too much furniture lying around, consider doing away with it. You will not only end up with a neater place but also a good amount of money in your hand.
Thrift Stores
Thrift stores offer a wide range of items under one roof. Going to a thrift store is like going on a treasure hunt, you have to have a keen eye as it can be difficult to find valuable things.
Look for tagged items as they will sell for a good price. Similarly, branded products also fetch good prices. The plus point of thrift stores is that the items you find there are relatively cheap.
Try to look for thrift stores in more affluent areas, they tend to amass higher-end products and even branded items that can get you considerable profits.
You can decide what items you are particularly looking for and then seek out buys with the most upside.
See Also: How to Make Money Flipping Furniture: A Home-Based Side Hustle
Garage Sales
Apart from thrift stores, garage and yard sales can be quite rewarding as well. Look out for garage sales in good areas as you will be able to find valuable items there.
The thing about garage sales is that you need to be there on time, otherwise all the good items will get sold. Remember that others are also on a lookout for cheap and valuable products, so make sure to be quick.
Plus, garage sales also offer a unique bargaining opportunity. Most sellers are willing to sell items for peanuts as they just want to get rid of the goods.
Buy Online
Websites like eBay, Craigslist, Amazon can be good options if you want to shop online. These sites do not only offer new products but also used items at discounted rates. You may also consider Alibaba if you want to buy products in bulk.
You can buy a variety of products from such sites, from major items to smaller goods. While they offer security in the sense of escrow payments and other such options, remember that goods may be counterfeit.
It is your responsibility to look at product details and check the seller rating before you make a purchase. Also, pay attention to other factors that may add up to the cost. These include shipping charges, platform fee.
Having a proper understanding of how a specific platform works will help you find the right product at the right price.
Auctions and Estate Sales
The products at auctions and estate sales are finer and therefore a little expensive but you can find great deals there if you are willing to search them out.
Auctions are usually advertised in newspapers and websites. Subscribe to make sure you miss nothing. Most auctions offer major and expensive items like classic paintings, vehicles, real estate, etc. Hence, it's a good option for people who have a good amount of money.
While auctions are a great option, the game depends on bidding. You must know the maximum amount you should pay for a product so that you never go overboard. Since bidding can be addictive, buyers usually end up paying more without realizing it.
Do your homework and be prepared to pick goods that you need.
Look for Discounts and Special Deals
Seasonal deals, special discounts, etc., can be a good option. You can buy products at a discount and sell when the market goes up. Many stores offer special discount codes that allow you to get up to 50% discount. Consider using these options but make sure to be careful.
A lot of products that come at a discount do not have a good market value. Plus, you will not be able to sell a product at a higher price if the discount is universal and everyone's aware of it.
See Also: How to Make Money Flipping Cars: Can You Actually Make Money at It?
What To Consider When Buying Items To Sell
There are a few things to keep in mind when buying items you want to flip for profits. You have to make sure the items are in good condition and in demand.
Here a few things to pay attention to:
Profit Margin: You can usually make a higher profit with high-end brands because people are more interested in buying branded items. Also, if you are able to find unique items, they also sell at a decent profit.
You can check online on platforms like eBay and Amazon to know the worth of an item. Since these sites offer used products, you will understand how much your item will be worth when you decide to put it on the market.
Moreover, consider repairs as some small changes can offer a good return on investment. For example, a working laptop will sell more than a dead laptop. Consider how much it will cost to repair an item and what will be the profit after repairs. If you find the deal useful and go for it. However, in some cases, as-is might be a better option.
It's all about understanding how the market works and what price a product would fetch.
Demand: Look for things that are in demand at the moment, for example, clothes are worn 24/7 but specific cuts and designs come and go. Similarly, there are seasonal items such as heaters, blankets, and jackets.
You need to know how much in demand a product is. TV show merchandise, for example, loses value once the show goes off the air, unless you have a very rare item and the show was a huge success.
Ease Of Sell: Some items can be harder to sell than others. For example, you will have to find a good place to keep big machines. Plus, they may even require maintenance until they are sold. This can add to the cost and shipping can be a bit of trouble as well.
On the other hand, an antique coin would be much easier to keep and manage.
Where To Sell
Fortunately, there are a number of apps and websites through which you can sell your items easily. Furthermore, you also have the option of selling locally without using the internet.
Here are some tips:
Social Media
Social media can be a good place to sell items. Facebook, for example, now even has the option to sell directly via the platform. Moreover, Instagram has a shopping feature as well. You can use these options to reach your target audience.
About 2.77 billion people use social media platforms. The right post can help you reach them. If you do not want to utilize the buying feature, you can post an ad directly on your profile or pages that deal with buying and selling.
Get in touch with buyers, negotiate and close the deal, and make money.
Amazon or eBay
These websites are a viable option for selling products. There is a ready stream of buyers on these websites, with over 152 million active users on eBay alone and with mobile apps available for these websites, it's easier than ever to buy and sell online.
They are user-friendly and very successful at helping sellers reach buyers. There are a number of listing options, for example, you can list it as an auction item or at a fixed price.
Get familiar with the system including commissions and costs.
See Also: 42 Legitimate Ways to Make Money From Home
Website
You can design your own website and customize it according to your needs. It can be a good option for users who have a lot of items to sell.
Starting your own ecommerce store, however, can be expensive. You will have to hire a web developer to design the site. Plus, if it catches on then you will have to hire staff as well. However, you will save commissions you'd have to pay if you sell through third-party sites.
Note: You can also sell through your blog. Check out our guide on how to start a blog to learn more.
Yard Sale
If you have a number of things to sell, a yard sale can be a good option for moving many items quickly. You can advertise in the local paper or through social media and let your neighbors about it. Placing a signboard outside your home can be a good option as well.
Remembering Digital Products and Tickets
Digital products such as digital coins can be a good option. Plus, you may also invest in event tickets. The demand for sporting events and concerts is high and tickets can fetch four times the price. However, it may not be legal in some countries.
Check our our make money online article for some more ideas.
Trying Affiliate Marketing
Affiliate marketing by definition is the process of earning a commission by promoting other people's (or company's) products. Find a product you like, promote it to others and earn a piece of the profit for each sale that is made.
An affiliate can be a single individual or an entire company dedicated to marketing the seller's product.
You can benefit from affiliate marketing by reaching a larger audience and selling more. Different companies offer different benefits. Look for a company that offers products that are in demand. Also, pay attention to commissions as it differs from partner to partner.
Moreover, study about a product before you sign on the dotted lines. A lack of information can cause your business to fail. Lastly, be careful about the company you work with as some can be scams.
See Also: 20 Best Places to Sell Textbooks to Make Some Extra Cash
Making Money Flipping Items FAQ
We have found some of the most frequently asked questions with regards to Making money flipping items online, here are our answers.
How much money can I make flipping items online?
It depends on what you sell, where you sell, how much you sell, and at what price. Some people make thousands of dollars buying and selling items online while some make a few bucks.
Is it legal to sell items at a higher rate?
It is perfectly legal unless you sell illegal items or items through illegal means.
How can I exchange goods?
You will have to get in touch with a courier company. In most cases, the buyer has to pay shipping but you can have a specific agreement in place.
How to accept payments?
Big sites like Amazon and eBay offer protection. You can also use PayPal and 2Checkout if you have your own website. They will charge a small fee though.
What's the best item to sell?
The best item is the one that is easy to sell at a good profit margin. Clothes, antiques, etc., sell well.
How can I reach an audience?
You will have to market your products. You may post about it online or buy advertisement space.
Final Thoughts
Flipping items on the internet can be a very profitable business, one in which you can start making money fast. Follow the tips given in this how-to guide and stay focused. You will see profits in no time.
Up Next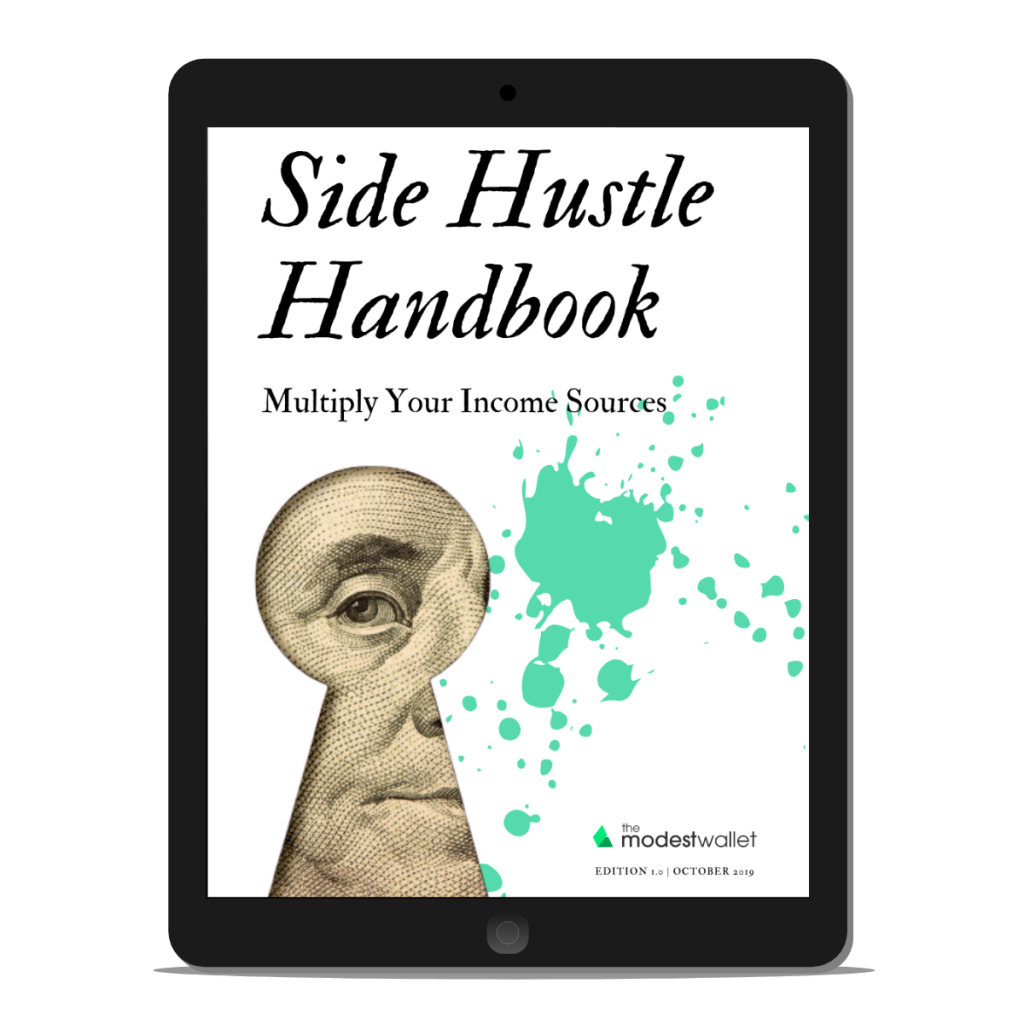 Get our free Side Hustle Handbook with the best strategies to multiply your income sources today.
Plus our best money tips delivered straight to your inbox.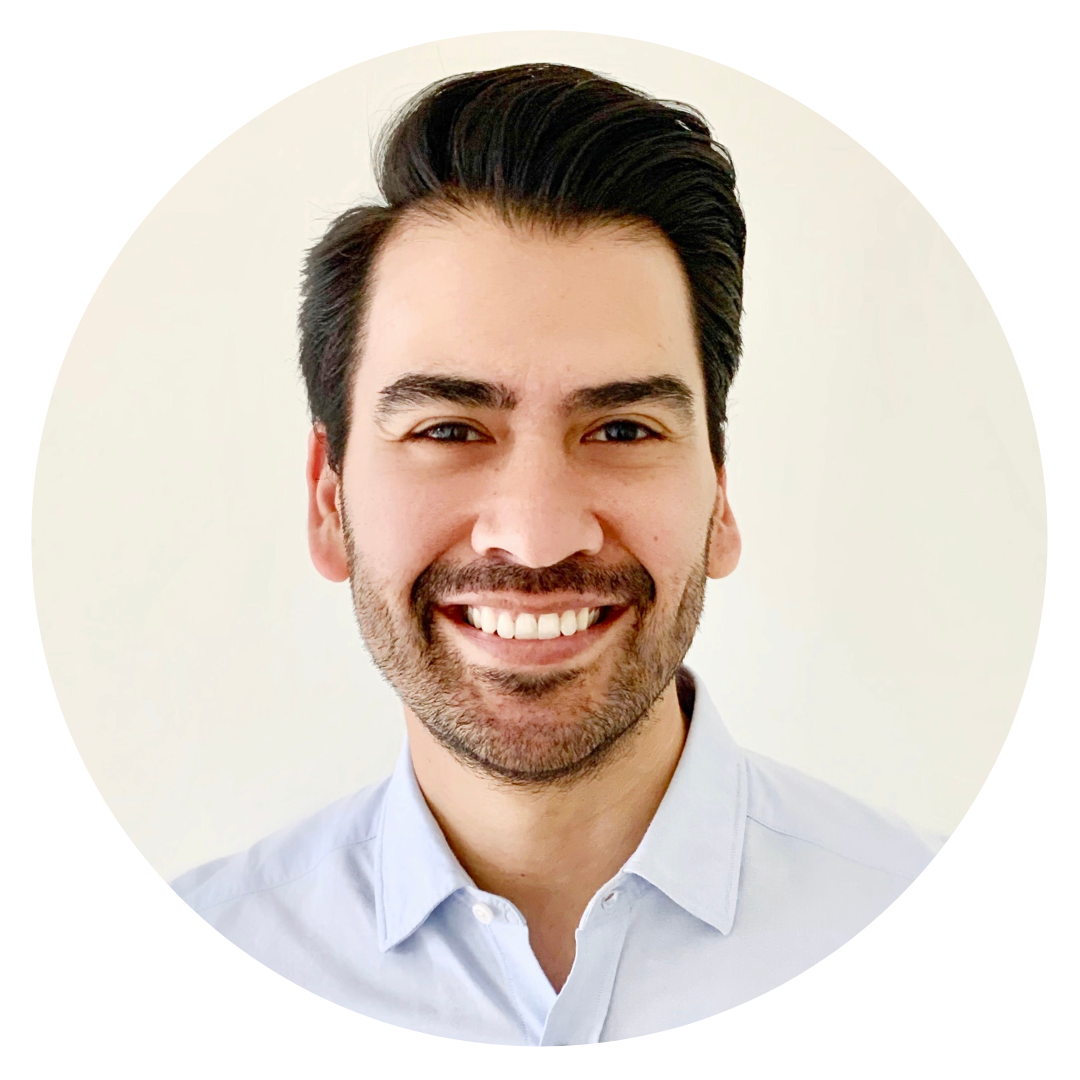 Ricardo is an entrepreneur, investor and personal finance nerd who enjoys spending time with his family and friends, travelling and helping others achieve their financial goals. Ricardo has been quoted as a personal finance expert in several online publications including Healthline, Bankrate, GOBankingRates, MSN Money, Yahoo Finance, U.S. News & World Report, Forbes and USA Today.