How To Make Money As A Teenager: 45 Ways That Work In 2023
Many or all of the products featured on this page are from our sponsors who compensate us. This may influence which products we write about and where and how the product appears on a page. However, this does not influence our evaluations. Our opinions are our own. Here is a list of our partners and here is how we make money.
---
The information provided on this page is for educational purposes only. The Modest Wallet is a financial publisher that does not offer any personal financial advice or advocate the purchase or sale of any security or investment for any specific individual.
One thing I wish I did more of as a teenager is finding different ways to make money when I wasn't busy with school. Regardless of how much it is, earning an income can be beneficial in more ways than just fattening up your bank account.

Making your own money as a teenager builds confidence, fosters independence, and helps develop important values like accountability, budgeting, and goal setting.

In this article, I will discuss how to make money as a teenager and highlight the best specific ways that work today.
---
How To Make Money As A Teenager
Let's start with some of the more traditional ways that teenagers can make money and touch on a few of the best side hustles they can take on as well.
Part-Time Jobs For Teenagers
Part-time jobs are a traditional and reliable way for teenagers to make money. There is a wide range of options (depending on your location), from retail jobs at clothing or electronic stores to jobs in the food service industry, car washing, camp counseling, and even babysitting.

Here are a few tips to help teenagers secure a part-time job:
Consistently search for available jobs in your area through online job boards, newspaper classifieds, job fairs, and personal connections through friends and family.
Put together a well-crafted resume that highlights your experience and strengths. If you have no official work experience, get creative and do your best to communicate your abilities in other ways.
Be as flexible with your time as possible to accommodate employers. Some positions may require weekend availability, so be prepared to give up a few of your Saturday nights.
Internship Jobs For Teenagers
Internships are short-term work contracts that typically provide practical training within a specific field or industry. Internships are a great way for teenagers to gain valuable work experience and start earning some extra income at the same time.

Some internships are not paid, while others do offer compensation on top of the work experience provided. If you are only looking for paid internships, be sure to confirm that as part of the
Here are some tips to help teens find internship opportunities:
Be proactive with your internship search by doing research and searching for jobs online. Check out this career guide on internships for teenagers from Indeed as a good place to start.
Build relationships and network with different business owners and organizations in your area to get your name out there and stir up potential opportunities.
Consider unpaid internship opportunities if earning income isn't completely necessary. The work experience and valuable industry knowledge are often worth more than you can expect to earn in wages.
In some cases, good interns will be offered a paid position after completing their internship. Keep this in mind.
Holiday/Summer Jobs For Teenagers
Holidays and/or summer jobs are a great way for teenagers to take advantage of their time off of school to gain work experience and make some extra money.
These periods allow teenagers to take on more work and more hours than usual if they so choose, providing the potential to make more money.
Depending on your interests, abilities, and job availability in your area, there are a variety of holiday/summer jobs to choose from, including:
Lifeguarding & pool attending
Camp counseling
Babysitting & pet sitting
Landscaping
Snow removal (no heavy machinery)
Restaurant industry
Here are a few tips for teenagers who are looking to secure a holiday or summer job:
Get a head start on applying for your holiday or summer job. Don't wait until the last minute to start looking, as many positions will already be filled by then. Increase your chances by getting ahead of the game and showing employers you are keen to work.
Take advantage of online job boards like Indeed, Craigslist, and Monster, which typically list summer job opportunities.
When applying for jobs, be sure to present yourself professionally and respect the employer's time. Show up on time and prepare for interviews and training to secure your position.
Side Hustles For Teenagers
Side hustles are another great way for teenagers to leverage their free time to take on a business venture of some sort and make some money.
We will highlight various potential side hustle options that teenagers can take advantage of in the next section. Read on to find out what works best for you, your skills, interests, and availability.
---
Best Ideas To Make Money As A Teenager Online
Opportunities to make money online are becoming more accessible and lucrative than ever before. Here are some of the best ways to make money as a teenager online.
1. Sell Your Old Tech
Teens can sell their old cell phones, game consoles, laptops, tablets, gadgets, and other tech on platforms like Decluttr to earn some extra money for those unused items. Free up some space and get paid to do it.

Simply sign up for an account, and Decluttr will offer you a price for your items based on age, condition, and other factors. Ship your tech to them for free, and get paid via direct deposit, PayPal, or check.
>> Read Also: Best Places To Sell Old Electronics For Cash
2. Online Surveys
There are a number of online platforms that provide a way for companies to connect with consumers to conduct important market research in the form of surveys. These platforms pay users to actively participate in online surveys and earn cash for their input.
In terms of how much survey takers are paid for their time, earnings will vary from platform to platform. Average earnings for completing online surveys can be anywhere from $0.50 to $5.00 per survey completed, sometimes even more. Some platforms will also offer other ways for users to earn, like referral bonuses and giveaways.
I recommend checking out InboxDollars, Survey Junkie, and Branded Surveys for great places to get started. Teens can sign up on multiple platforms and gain access to more surveys.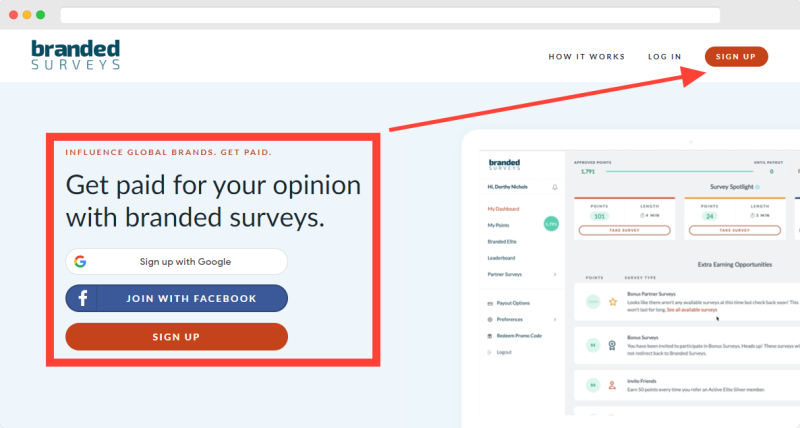 3. Watch Videos For Money
Watching videos is another simple and easy way for teenagers to make money online in their free time, even if they only have 20 or 30 minutes at a time. Online platforms like Swagbucks, MyPoints, iRazoo, and AdWallet all offer users compensation for their time.

Watch a variety of video ads, promotional clips, and other video content to earn points that can be redeemed for cash. Websites typically pay based on the length of the video being watched. For example, a 5-minute video may pay $0.50, while a 20-minute video could pay closer to $3.
4. Launch Your Blog
Starting a blog is a great way for teenagers to express creativity and earn money while doing it. Blogs are websites that publish informational or transactional-style content on a regular basis and are typically run by one person or a small team.
In order for a blog to become profitable, teens will need to find ways to monetize their website and its content. However, in order to monetize a blog, they will need first to build an audience and generate a steady flow of traffic that can be leveraged to earn income.
Some of the best ways to monetize a blog include:
Affiliate Marketing: Promote other people's products and/or services through your blog and receive a portion of sales that you generate through an affiliate link.
Digital Products: Bloggers can sell their own products to their audience as well. This includes things like eBooks, online training courses, and digital printables.
Sponsored Blog Posts: Partner with companies to write and publish sponsored posts that promote their products and/or services. Bloggers typically receive a one-time payment for a sponsored post instead of compensation based on sales.
Events & Online Workshops: Bloggers can host online events and workshops for their readers and sell tickets for admission or monetize them in another way.
Starting a blog can be a rewarding side hustle for teens that enjoy writing.
5. Start A YouTube Channel
YouTube channels have the potential to generate a decent amount of income, especially for a teenager looking to make some extra money. On top of some financial benefits, starting a YouTube channel will provide valuable experience in content creation, identifying online trends, video editing, and marketing/brand growth.
One of the most important steps to creating a successful YouTube channel is to choose a popular niche that attracts a significant amount of viewers to build your channel around.

Some examples of great YouTube channel niches include:
Gaming (i.e., mobile, console, PC gaming, eSports, etc.)
Travel & Tourism
Cooking & Food
Health & Fitness
Education (i.e., language learning, science videos, interesting facts, etc.)
If you like creating and editing videos, this hustle might be just for you.
6. Start A Podcast
Starting a podcast is another great way for teenagers to make money online. Podcasts offer a way for teens to express their creativity, work on communication skills, learn about marketing and branding, and build confidence.
In order to start earning money from a podcast, teens need to learn about and implement monetization methods that will help them earn money from their content.
In the same way that choosing a niche is necessary for creating a YouTube channel, finding a niche for your podcast is also crucial. This will help teens build an audience of common interest and provide more branding opportunities as well.

When you have created a sizable audience and want to look into monetization methods, here are some of the best ways to start profiting on your podcast.
Sponsors: Podcasters can find sponsors who are interested in promoting their brand, products and/or services through your podcast in return for some sort of payment.
Crowdfunding: Ask your listeners to contribute to the growth and development of your podcast by setting up a crowdfunding account on platforms like Kickstarter or Patreon.
Sell Merchandise: Podcasters can sell merchandise with their brand logo, phrases, or other podcast-related content. Merch can be anything from hats and t-shirts to coffee mugs, coasters, and stickers.
If creating videos is not for you, you can explore starting a podcast.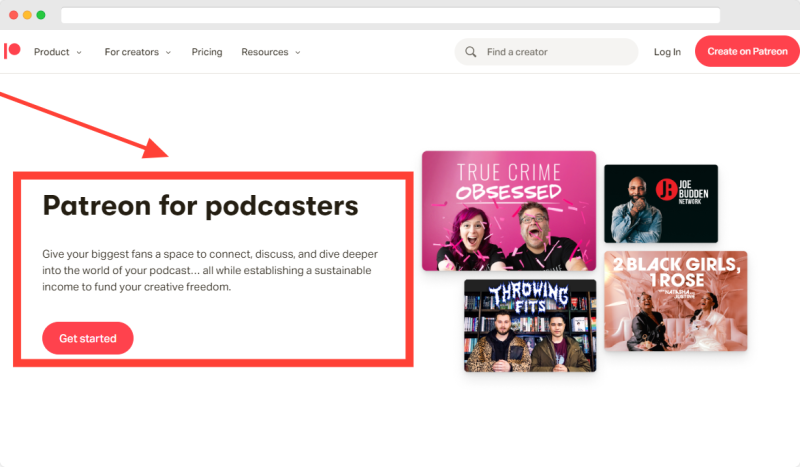 7. Play Video Games For Money
Maybe one of the more appealing ways for teenagers to make money online is by playing video games. There are a variety of ways that teens can monetize their gaming habits; some of the best include:
Live Streaming: Gamers can start a live streaming channel on platforms like Twitch, YouTube, or Facebook and stream their gaming sessions to an audience. Streamers earn revenue by receiving subscriptions and/or donations from their viewers through the streaming platform. Ad revenue is another potential source of income for live streamers.
Competitive Gaming: Teenagers who have significant skill in a certain game or a handful of games can consider competing in tournaments and other competitive gaming events to earn money. For example, Fortnite is a play-versus-player battle royale game that has become one of the most popular games in the world over the past 5 years. They offer casual game modes but also offer weekly competitive "Cash Cups" that pay up to $750 for the top players.
Creating Content: Teenagers can use their gaming knowledge and expertise to create content for people to enjoy. Content can include things like gaming guides, game reviews, tutorials, highlight reels, news, eSports updates, and more. Platforms like YouTube and TikTok are two awesome places for teenagers to start their own channels, publish content, and start making money.
If you enjoy playing video games, this is a great way to make money as a teenager.
8. Sell Digital Products
Teens can also try their hand at selling digital products, which can be a highly lucrative way to make money online when done right. Digital products are things like printables (e.g., worksheets, organizers, trackers, art, etc.), ebooks, online courses, audiobooks, and more.
Once you have created your products and are ready to market and sell them to consumers, I recommend taking advantage of eCommerce platforms like Podia, Shopify, and BigCommerce. They provide powerful marketplaces designed specifically to help sellers connect with consumers worldwide to sell their digital products.
9. Become A Virtual Assistant
Another great way for teens to make money online is by taking on a job as a virtual assistant in their free time. Virtual assistants are remote workers that typically help business owners and entrepreneurs with online tasks in exchange for hourly compensation.
Some of the typical virtual assistant tasks include:
Scheduling and managing calendars (e.g., meetings, appointments, etc.)
Responding to emails and managing email accounts
Write marketing copy or informative content
Manage social media accounts
Organize digital documents
For teens looking to get started as virtual assistants, I suggest creating a resume that features your organizational abilities and software proficiencies (e.g., Google Drive, social media platforms, etc.).

From there, start applying for virtual assistant positions on job board websites like Indeed, Monster, and ZipRecruiter. Teenagers can also take advantage of freelance marketplaces like Fiverr and Upwork, where they can quickly advertise their VA services and find clients.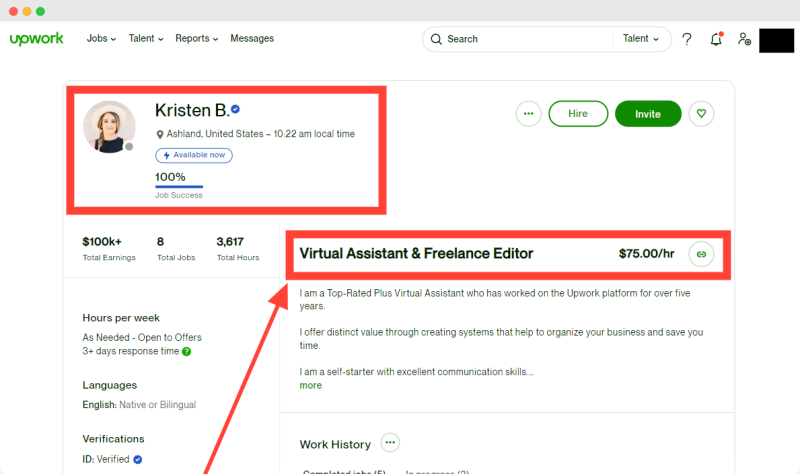 10. Become A Social Media Manager
Social media managing jobs are another awesome way for teenagers to make money online and also develop important skills that will be valuable in a social media-driven world.

Social media management involves the creation and execution of social media strategies, like creating and publishing content, engaging with followers, as well as analyzing performance data, and optimizing social media content to reach a larger audience.
Here are some tips to help teenagers get started as a social media manager:
Learn about different social media platforms and their different features. Figure out how they work, their advantages and disadvantages, and how to use them effectively.
Build a portfolio demonstrating your knowledge and understanding of different social media platforms and tools. Include examples of work where possible to showcase your experience.
Pro Tip: Include results-based statistics in your portfolio; these don't have to be fancy by any means. (Example: Managed the growth of a sneaker resale Instagram page from 200 to 1200 followers over a 6-month period — a follower increase of 500%.)
11. Become A Freelance Writer
Becoming a freelance writer is another way teenagers can start earning money online. They will also have the opportunity to develop their writing skills, learn about freelancing and the gig work industry, create new networking connections, and learn how to manage client relationships.
Freelance writing is a broad term that can involve the creation of any number of different styles of written content, typically in digital format. Freelance writers are considered self-employed contractors who generally provide services to their clients on a per-project basis.

Common examples of content a freelance writer would be creating include:
Blog posts and other blog content
Website content
Social media copy
Product descriptions
Newsletter copy
Podcast scripts
For teens looking to get started on their freelance writing journey, draft a resume highlighting some of your writing experience (it's okay if you don't have any) and/or your areas of interest and expertise.

Teens who are new to freelance writing and want to start finding clients and earning money quickly should take advantage of online freelance marketplaces like Fiverr, Freelancer, and Upwork. They provide access to millions of potential customers and help streamline the process of securing projects, delivering work, and getting paid.
12. Graphic Designer
Graphic design is another great way for teenagers to make money online while learning valuable graphic design skills, building client relationships, learning how to run a business, and creating networking connections.
Graphic designers are in high demand, especially with the massive digital marketing and eCommerce boom over the past decade. They specialize in creating visual concepts by using different software programs and graphic design tools.

Common projects for a graphic designer include:
Logo designs or logo design reworks
Advertising designs (e.g., billboards, social media ads, newsletters, flyers, etc.)
Packaging designs for products
Entire brand profile designs (e.g., logos, alternate logos, fonts, brand color schemes, etc.)
Merchandise designs (e.g., t-shirts, hats, backpacks, etc.)
For teens new to graphic design and wanting to get started without investing in professional classes or training, I recommend dedicating some time to learning from YouTube videos.

Find thousands of educational graphic design videos that will help you learn specific tools like Canva and Adobe Photoshop, as well as teaching general graphic design methods and provide valuable tips and tricks for beginners.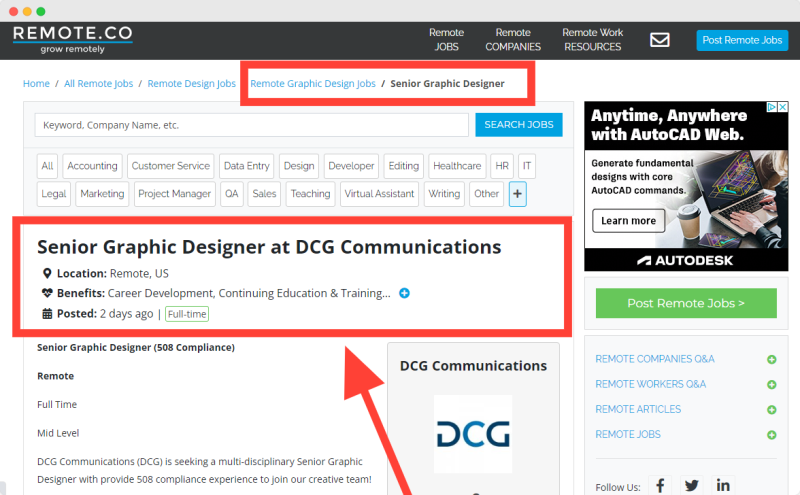 13. Video Editor
Video editing is yet another way for teens to start earning money online while building valuable skills and learning about a massive industry that is on the rise.
Video editors earn good money, and with the monumental shift from photo to video content over recent years, demand for video editing services is at an all-time high. Platforms like TikTok and YouTube are more popular than ever, while Instagram has started offering users more video content than images.
Typical video editor tasks include things like:
Trimming and cutting videos to get rid of footage, audio, or other unwanted elements to end up with usable footage.
Adding transitions to footage to create a smooth video
Adding visual effects and adjusting things like color, contrast, and brightness
Adding subtitles, text overlays, or other forms of captioning
Get started as a video editor by learning some basic skills and building a portfolio that you can use to land clients and earn. I recommend software like Davinci Resolve, Adobe Premiere Pro, or iMovie and then using YouTube as a free resource to become an expert.
14. Voice-Over Artist
Becoming a voice-over artist can be a good way for teenagers who have a passion for acting, speaking, and/or storytelling to make money online.
There are plenty of opportunities for teens to make money doing a variety of voice-over work, while developing their communication and speaking skills along the way. The rise of digital media and video content as the go-to content source for consumers has boosted the demand for voice-over artist services.
Voice-over artists can be hired to do a number of different voice-related tasks, like telling stories, bringing television and movie characters to life, connecting with audiences, and communicating information through speech.

For teenagers who are looking to get started and find some voice-over work quickly, I recommend using online freelance marketplaces like Fiverr and Upwork to offer your services. Voices.com and Voice123 are freelance platforms dedicated to voice-over work, so be sure to check those out as well!
15. Dropshipping Business
Dropshipping is one of the more lucrative ways for teenagers to make money online, however it is arguably one of the more risk-involved methods as well.

Dropshipping is a specific business model in which business owners sell products through an online marketplace to consumers without actually having the product inventory. Instead, dropshippers partner with a third-party supplier, who ships products directly to the customer when a purchase from the dropshipper's store is made.
Dropshippers profit from the difference in the wholesale price they purchase the product from their supplier and the retail price they sell it for in their store. As a result, it is crucial for dropshippers to negotiate a deal with suppliers that gives them a healthy profit margin to remain profitable.
Teens who are new to dropshipping and want to get their first store up and running should check out Jordan Welch's "Easiest Way To Start Dropshipping" YouTube video. It provides some valuable insight into some of the most important pillars of a dropshipping business.
16. Flip Items On eBay
Flipping items on eBay is one of the more popular ways that teenagers can make money online. As one of the largest online marketplaces in the world, with over 140 million active buyers, eBay provides a great way for teens to flip items and make good money doing it.

Flipping on items on eBay refers to the process of buying items at a certain price point and then reselling those same items on eBay for a higher price to turn a profit.

Find awesome items to flip at garage sales, thrift stores, storage unit auctions, estate sales, and wherever else you can think of. Teens should start small by flipping low-cost items in order to reduce the risk of lost investment on items that don't sell while learning the business.

Some of the common items that flip well on eBay include:
Clothing (vintage, designer, athletic, etc.)
Electronics (smartphones, laptops, tablets, fitness watches, etc.)
Antiques (art, furniture, etc.)
Collectibles (trading cards, action figures, toys, comics, etc.)
17. Online Tutoring
For teenagers passionate about teaching and helping others, online tutoring is a great way to earn money working from home while also developing valuable leadership and communication skills.
Online tutors can teach anything from English language arts (e.g., reading, spelling, grammar, and literature analysis) to mathematics, computer science, and musical theory. Depending on your skills and expertise,

Online tutoring involves providing one-on-one and/or group instruction to students in an online environment. Tutors typically use online video conferencing platforms like Skype, Google Meet, and Zoom.
To get started as an online tutor, teenagers can check out platforms like TutorMe and Tutor.com for potential online tutoring job opportunities.
I also recommend PalFish for teens looking to teach English to students in China, and it is one of the few platforms that does not have an 18+ requirement to become a tutor.
18. Create An Etsy Store
One of my personal favorite ways for teenagers to make money online is by creating an Etsy store and selling products through their online shop. Not only does it provide the potential to create a significant stream of income, but it forces them to learn about eCommerce, product marketing, and other important business skills.
Etsy is one of the most popular marketplaces in the world, with over 1 million sellers and over 85 million active buyers. It offers new sellers a place to advertise their products to a massive built-in customer base. Their platform is a perfect place for teens to start an eCommerce business quickly and without the need for extensive marketing.

Some of the best items to sell in an Etsy store include:
Pet supplies (e.g., toys, bedding, accessories, etc.)
Printables (e.g., worksheets, planners, trackers, art, etc.)
Home decor (e.g., throw pillows, candles, wall art, etc.)
Handmade jewelry (e.g., bracelets, rings, necklaces, etc.)
I recommend checking out "How to Start Selling on Etsy in 5 Simple Steps (Etsy Shop for Beginners Step by Step Walk-Through)" by Kate Hayes on YouTube. She provides a great resource for new Etsy sellers to learn the basics and get started on the right foot.
19. Sell Clothes
Selling clothes is another great way teenagers can make money online. Clean out your own closet to create inventory, purchase quality clothes to flip for a profit, or combine both strategies.

Thanks to platforms like Poshmark, Depop, and ThredUp, selling clothes online has become a more accessible and potentially lucrative business than ever before. These websites have been designed specifically to connect clothing sellers with buyers from across the world.
Teens can create an account for free, list their items for free, and receive payment safely and securely. Fast-track your business by taking advantage of their pre-built marketplace, massive customer base, and other incredibly useful features.
One thing to note is that these clothing marketplaces take a percentage of the proceeds sellers earn through their platform — typically 10 – 20 percent of an item's total sale price.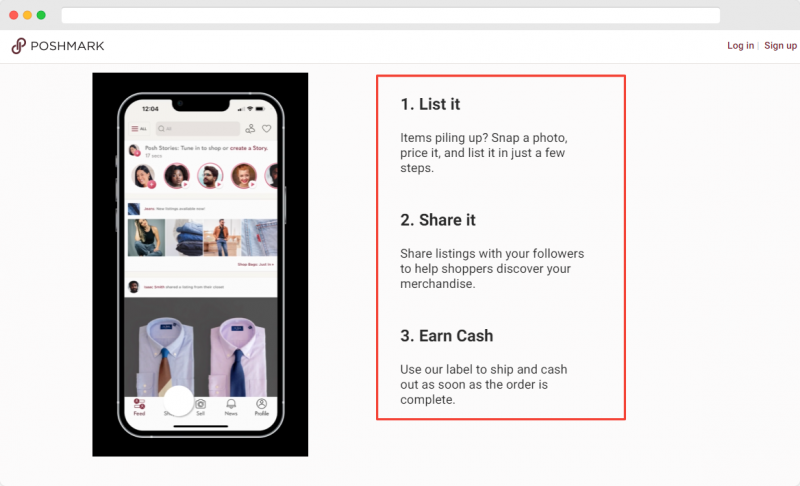 20. Sell Stock Photos
Selling stock photos is a good way for teenagers to make money online and can be especially rewarding for teens who have a passion for photography. Stock photos are digital images that are offered to the public for use in anything from ads and websites to blog posts and print materials.
I recommend checking out platforms like Alamy, Shutterstock, 500px, and SmugMug.
Here are some tips for teens to get started selling stock photos:
Build a portfolio of high-quality photos. Make sure your photos are well-focused, nicely composed, and clear.
Focus on image niches that are in high demand. Here are a few to get started: Business related photos, lifestyle photos, travel photos, landscape photos, technology, and fashion
Promote your photos on social media platforms like Instagram, Pinterest, and Facebook to generate traffic and boost your earnings.
---
Best Ideas To Make Money As A Teenager Locally
This next section highlights some of the best ideas for teenagers to make money locally. From retail jobs at the mall to lifeguarding at your local pool, there are so many great opportunities for teens to start making money in and around their area.
21. Baby Sit
Babysitting is a great way for teenagers to earn money locally. Babysitters are often in high demand, depending on your location, and parents are often willing to pay good money for babysitting services.
Here are some important tips for teens who want to get started babysitting:
Acquire the necessary credentials/qualifications like CPR and first-aid training. This will build credibility and help you stand out as a candidate.
Take advantage of your network to find babysitting opportunities through family, friends, and acquaintances.
22. Dog Walking
Canine-loving teenagers can also choose to make money dog walking for dog owners in and around their area. This is a great way to start earning locally, build your network, make new connections, and spend some time with furry friends.

Thanks to platforms like Rover and Wag!, making money as a dog walker has been made easier and more lucrative than ever before. These apps are designed to connect dog walkers with owners who need a local dog walker/sitter on short notice.

Teens can register with the platform of their choice (using both is an option) by creating an account and profile, and then list their services and start taking jobs.
Rover: pays dog walkers by direct deposit and takes a 20% service fee from the total price of each customer booking.
Wag!: pays out through a Stripe-connected bank account every week on Friday — however, they take a whopping 40% service fee on every booking you make, which is, in my opinion, a little bit outrageous.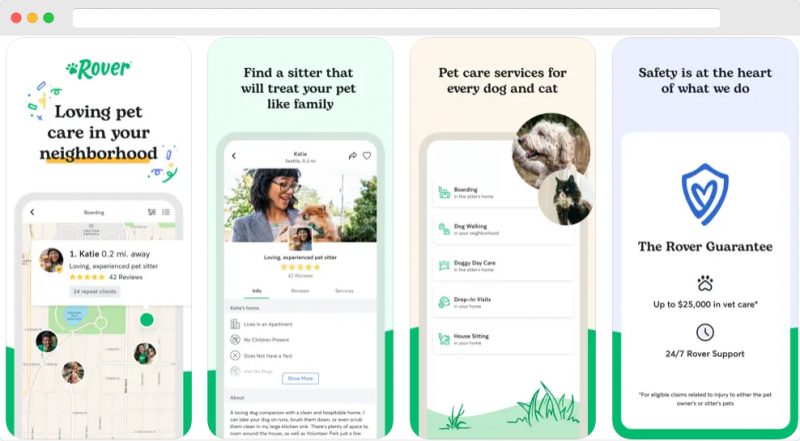 23. House Sit
House sitting involves taking care of someone's home while they are away on vacation or absent for other reasons. House sitters are tasked with ensuring the property is secure and carrying out necessary maintenance (e.g., collecting mail, watering plants, feeding pets, etc.).
House-sitting is a great way for teens to earn money locally and start developing a sense of responsibility, accountability, and initiative.

In order to get started and go about finding house-sitting opportunities, I recommend checking out platforms like TrustedHousesitters and MindMyHouse. They help connect homeowners with available house sitters in their area — take advantage of these.
24. Clean People's Places
Teens can also choose to make money locally by cleaning people's places, whether it is a full-size home or a smaller apartment. Despite the laborious nature of a cleaning job, there is some good money to be made for teens willing to put the work in.
The demand for house cleaning services is consistent, especially for people living in densely populated areas. Finding work cleaning people's places by leveraging gig-work service platforms like TaskRabbit, Handy, and Craigslist.
25. Wash Cars
Washing cars is another good way for teenagers to earn local money. This side hustle is typically going to be most in demand during the spring and summer months, but there are still opportunities to wash cars in the winter as well. There is money to be made year-round.

To get started, teens will need basic car washing tools and access to a water source. If they run a car wash from their own house and have customers come to them, they can use their home's hose.

Basic car wash supplies include:
Soap (specialized soap for cars that does not damage coatings or paint)
Sponge (non-abrasive to avoid scratches)
Microfiber towels (for drying after washing)
Rim brush & cleaner (cuts through grease and restores shine)
Buckets (so you can clean your towels)
Depending on the extent of the car washing services you offer, you may need to gather additional supplies and/or equipment to provide more extensive cleaning.
26. Sell Baked Or Fresh Goods
For teenagers who love cooking, baking, or simply making and offering delicious food to others, I recommend selling baked or fresh goods locally to earn money.
This is your classic lemonade stand suggestion, except you can choose to make it as large or as modest of an operation as you like. Start small and see what kind of customer volume you can attract, and then make changes to your business and scale as you go.

Some of the most popular goods that teens can consider selling locally include:
Cookies & brownies
Cupcakes & muffins
Bagels
Juices and lemonades
Honey, jams & preservatives
27. Run Errands
Running errands is another simple but effective way for teenagers to start making money locally. Teens who have that extra time and want to spend it earning money by helping others run errands can bring in some good cash.
Running errands can be anything from dropping off and picking up dry cleaning to grocery shopping, delivering and picking up mail, and other courier-style jobs.

To get started running errands for money, I recommend using platforms like TaskRabbit and Thumbtack to find customers in your area who are looking to hire for errand-running services. They provide an easy, streamlined way to start generating some income for yourself.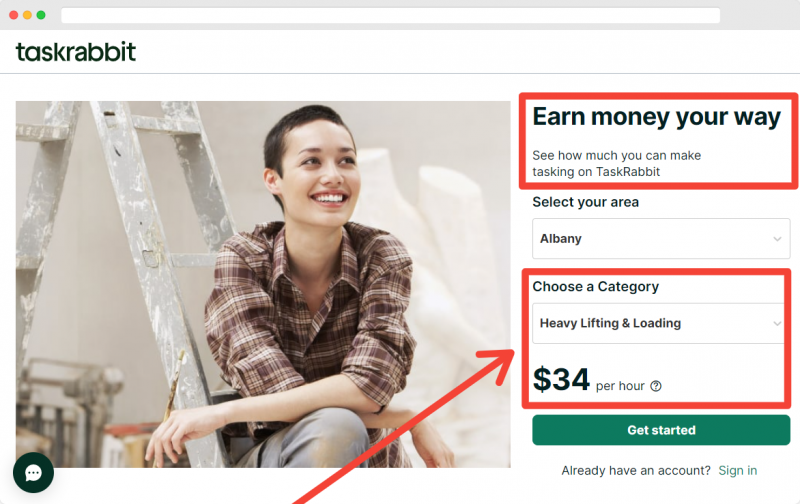 28. Become A Personal Shopper
Personal shoppers are professionals who provide clients with personal shopping services. They typically work for higher-end department stores or retail boutiques but can be hired by individuals who need shopping assistance for their everyday lives.
Personal shoppers can be assigned to shop for things like clothing and accessories, groceries, building supplies, sports equipment, and virtually anything else you can think of.
One thing to note is that teenagers will not be able to shop for things like alcohol, tobacco products, nicotine products, and other age-limited products.
To start finding work, look for job postings for personal shoppers online, on social media, and in your local newspaper. Teens should also consider networking with local department stores and larger retailers to offer their personal shopping services.

TaskRabbit and Thumbtack are also good places to look for personal shopping gigs. I recommend taking advantage of as many job-seeking avenues as possible.
29. Do Yard Work
Doing yard work for others in your area is another great way for teenagers to earn money locally. This will be the most viable and profitable during the warmer months of the year (spring, summer, fall) as opposed to the winter when yard work is not much of a necessity (depending on your location, of course).

Yard work is quite the general term and can include tasks like:
Removal of leaves and fallen debris
Mowing lawns
Pulling weeds/whacking weeds
Laying down mulch
Edging gardens & trimming hedges
Choose what kind of yard work services you want to offer depending on your capabilities and comfort level. When you have defined your yard work services, make sure you have the necessary equipment to do a great job.

Typical basic yard working equipment includes:
Lawnmower (gas, electric, or push)
Weedwhacker and/or weed puller
Leaf blower and/or rake
Shovel and/or spade
30. Provide Snow Removal Services
Teenagers can also choose to provide snow removal services as a way to earn money locally. Obviously, this is a side hustle restricted to the winter months and only applies to locations that see a significant amount of snow during that time of year.
Here are a few tips to get your snow removal business started:
Decide what kind of snow removal services you want to offer. This can be as simple as driveway and sidewalk shoveling, or teens can choose to offer snow blowing, salting and sanding, icicle removal, and roof raking.
Gather the equipment you need to do an efficient and effective job. If you offer snow-blowing services, you must purchase or rent a snowblower. Otherwise, a high-quality shovel, warm gloves, and some salt or sand should be sufficient.
Drum up business by networking with family and friends, advertising your services on social media, and/or looking for snow removal jobs in local newspapers and on job boards.
31. Lifeguard
Becoming a lifeguard is another local money-making option teenagers can consider. Gain valuable skills and experience while generating some income in your free time.
Here are a few things for teens to consider before diving in (pun intended):
Certifications: Lifeguards are required by law to be certified through an accredited lifeguard training program that teaches first aid and CPR and provides hands-on water rescue training.
Job opportunities: Many lifeguarding jobs are seasonal and become available in the summer months (outdoor pools). Depending on your location, there may be indoor pool facilities that have lifeguarding jobs available year-round.
Safety and responsibility: Teens will learn valuable safety skills and knowledge while developing a sense of responsibility, accountability, and leadership.
To find job opportunities as a lifeguard, visit local swimming pools and speak with head lifeguards or managers to present yourself as a potential hire. Consult local job boards and keep an eye on the social media accounts of local pools, waterparks, and swimming complexes to catch opportunities when they come up!
32. Become An Intern
Internships are another great way for teenagers to make money locally. Becoming an intern provides teens with valuable work experience in a specific industry or area of interest, which is incredibly important at that stage of life.
Internships are typically short-term work contracts that have an individual working for an organization to gain practical work experience in a specific industry or role. There are part-time internships available for teens who want to take advantage of their time off of school.

One thing to consider is that internships can be both paid and unpaid work, as the goal of an internship has traditionally been more focused on gaining relevant work experience than earning an income.

With that being said, there are definitely opportunities for paid internships that teens can specifically seek out if they are intending to make money. To find local internships, I recommend checking with schools and colleges in your area, watching online job boards and social media, as well as networking within your community.
33. Work At Supermarket
Working at a supermarket can be a great way for teenagers to make money locally while gaining valuable work experience and making new connections with coworkers and managers.
Supermarkets typically have a variety of positions available, many of which do not have an age restriction of any kind. Some of the common supermarket roles suited for teenagers include:
Cashier
Grocery bagger
Shelf stocker
Bakery associate
Shopping cart attendant
Customer service representative
Start looking for supermarket jobs by visiting your local markets in person and speaking with a manager, checking job boards for job listings, monitoring social media, and networking through family and friends.
34. Work At A Restaurant
Yet another great way for teenagers to make money locally is by working at a restaurant. Restaurants are fast-paced, lively environments that will teach valuable lessons in organization, cleanliness, precision, and customer service.
Restaurants typically offer a variety of positions that are suitable for teenagers, depending on their skills and experience. These include:
Dishwasher
Line cook
Server
Expediter
Host/Hostess
Busser
The server role may be somewhat limited for teenagers, as they will not be legally allowed to serve alcohol to customers. Teens also won't be able to take on bartending positions at restaurants for the same reason.
35. Become A Barista
Baristas are people who specialize in brewing and serving coffee and other hot beverages in a café or other coffee shop-style location. They are also responsible for cleaning and maintaining all of the coffee brewing equipment and must be able to take customer orders efficiently.
Depending on where you are working, knowledge of different types of coffee beans, different brewing methods, and specific pouring styles may be important. These specific skills are not necessary for franchised chain coffee shops like Starbucks and Tim Hortons.

To get started and find yourself a job as a barista, I recommend searching online job boards like Indeed and ZipRecruiter, visiting local coffee shops personally and dropping off a resume, and keeping an eye on social media to find opportunities.
36. Work At A Retail Store
Working at a retail store is another good way for teenagers to make money locally. Retail stores are brick-and-mortar establishments that sell goods and merchandise directly to the consumer, as opposed to online (eCommerce) or wholesale (selling goods to merchants).

Retail stores typically have a variety of available positions that teenagers can apply for. These include:
Cashier
Sales associate
Floor manager/supervisor
Merchandise stocker
Fitting room attendant
Customer service representative
Product placement specialist (visual merchandiser)
37. Become A Golf Caddy
Another great way for teenagers to earn money locally, especially for those who love golf, is to become a golf caddy. Golf caddies are responsible for assisting a golfer in playing a golf round.

The responsibilities of a golf caddy can range from basic to more advanced and involved:
Carry golf clubs and provide specific clubs upon request (Basic)
Provide extra tees, balls, and other accessories (Basic)
Clean and maintain clubs on the fly (Basic)
Give insight in regards to club selection based on the different attributes of a certain shot (i.e., distance, wind, lie, etc.) (Advanced)
Provide important course information (i.e., location of hazards, green speed info, etc.) (Advanced)
Offer support, advice, and encouragement throughout a round of golf (Advanced)
Teenagers looking for a local golf caddy job should visit golf courses in their area and provide a resume or some sort of contact information for consideration if opportunities arise. Keeping an eye on local online job boards, social media, and networking within your community are also good strategies to use.
38. Give Music Lessons
Teenagers who are particularly skilled and proficient with a certain instrument can consider giving music lessons as a way to earn money locally. Music teachers can take on students and teach them from their own homes, at a neutral location, or at the home of the student.

Some of the most common instruments that people are looking to hire a teacher for include:
Piano
Drums
Guitar
Violin
Vocals
To get your music lessons business going and start finding students, I suggest that teens reach out to local schools, community centers, music halls, and music stores to see if there are any available music teacher positions.

Teens can also build their own customer base by connecting with potential students on social media, networking within their community, reaching out to family and friends, and advertising their services on platforms like Craigslist.
39. Deliver Food
Delivering food is another great way that teenagers can earn money locally. Grocery delivery platforms like Instacart and Shipt allow people to earn income delivering groceries, while DoorDash pays their delivery drivers to pick up and drop off fast food.
Regarding age limitations, some of these food delivery platforms may require drivers to be 18 or older to work. They will also sometimes require their workers to have a driver's license and an insured vehicle.
With this being said, there are opportunities within the food delivery industry for teenagers under the age of 18 who do not have access to a vehicle to find work and earn money locally. For example, Instacart has the "in-store shopper" role, which simply requires workers to shop for the products requested by customers and put together their orders to be delivered by someone else.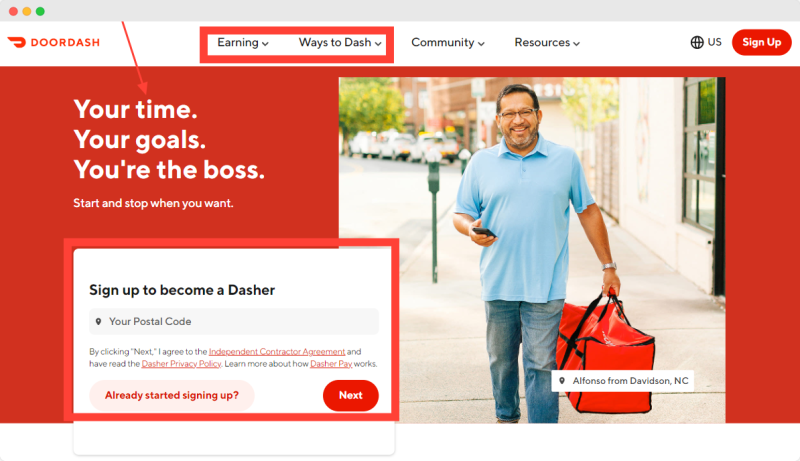 40. Become A DJ
Musically inclined teenagers with the appropriate skills can consider becoming a DJ as a way to make money locally. DJs are musicians who mix and manipulate pre-recorded music and play it for a live audience.

DJs typically use a variety of equipment, including things like turntables, controllers, mixers, microphones, and high-quality headphones.

Some of the typical places that DJs are hired for their services include:
Birthday parties
Weddings
School dances
Teen events
Fundraisers
Teens cannot DJ at nightclubs, pubs, bars, or other nightlife establishments that serve alcohol, but there are lots of other opportunities out there!

Find work by reaching out to local music venues, schools, and businesses to offer your services. Take advantage of social media platforms like TikTok and Instagram to gain exposure and attract new customers.
41. Work At A Gym
Working at a gym or fitness center in your area is another good way for teenagers to make local money. Gyms typically offer flexible hours as well as competitive pay, and teenagers can gain valuable work experience while also getting free access to gym facilities.
Typical roles for teenagers at a gym facility include:
Front desk attendant (e.g., check members in, answer phone calls, respond to general inquiries, etc.)
Cleaning staff (e.g., clean equipment, floors, mirrors, bathrooms, etc.)
Sales & marketing (e.g., sell memberships on-site, market through social media, network for new members externally, etc.)
Fitness instructors (e.g., provide guidance and assistance to gym members — this is a step down from a personal trainer who needs accreditation, etc.)
42. Become A Movie Theater Attendant
Movie theater attendants are employees who work for a movie theater and perform a variety of tasks related to the seamless operation of the theater and its facilities.

Some of the typical tasks a movie theater attendant is responsible for include:
Ticket sales (e.g., sell tickets, collect payments, provide showtime info, etc.)
Concession management (e.g., sell popcorn, drinks, snacks, replenish stock, etc.)
Ushering (direct theater-goers to the correct theater, check tickets, provide seating info & assistance, etc.)
Cleaning & maintenance (clean theater facilities, maintain concession machines, etc.)
43. Work At A Bowling Alley
Working at a bowling alley is a good way for teenagers to make some money locally while gaining work experience and becoming more responsible and accountable.

Bowling alleys are still quite the popular attraction, and they typically have a variety of work positions available for teens to take advantage of. These include:
Front desk attendant
Lane attendant
Cleaning & maintenance
Food & beverage servers (for bowling alleys with concession)
Line cooks & dishwashers (for bowling alleys that serve hot food)
Teens will likely have the most success securing work at a bowling alley by showing up in person to local alleys, speaking with a manager, and providing a resume and a statement of their desire to find a job.
44. Work As A Camp Counselor
Camp counselors are employees who work at a camp (day, summer, overnight) and are responsible for supervising and caring for campers who pay to attend. Becoming a camp counselor is one of the best ways for young teenagers to take on a leadership role and develop important skills.
The typical role of a camp counselor involves a wide variety of responsibilities, including:
Supervising campers
Planning and organizing activities and events
Leading activities and events
Communicating with parents and guardians
It is important to note that many camps will require camp counselors to have credentials and training like first aid/CPR and a bronze medallion, bronze cross, or other lifeguard training.
45. Work At An Amusement Park
Last but not least, working at an amusement park is a way for teenagers to earn money locally. Amusement parks offer a variety of opportunities for teenagers to work, from more entry-level positions to more advanced roles with higher pay.
Some of the starter positions that will typically be available for teenagers include:
Ride operator
Concession staff
Arcade & games attendant
Park services staff
Cleaning & maintenance staff
Amusement parks typically hire in the spring and early summer months to be ready for their busy season. Keep an eye on local job boards and the social media accounts of local amusement parks to find work. Consider visiting in person and dropping off a resume as well.
---
How To Maximize Your Earnings
The right mindset and certain behaviors are necessary to be a successful worker, whether you decide to work for yourself or someone else (or both). Be someone who people want to hire and work with. Demonstrate your willingness to work (and do a great job) with the following tips.
Be Professional
Professionalism is a wide-ranging term that covers everything from dress to speech to mannerisms. Professionalism refers to behaviors that convey a level of respect to your clients and colleagues.
There are obvious things you want to avoid, like cursing or shouting. One of the not-so-obvious (and sometimes challenging) is avoiding speaking negatively about a client — especially to other potential clients or employers. The key to professionalism is to behave as if every word you utter and every action you carry out will be on social media or on tv broadcasts the next day. If you keep that rule in mind, you'll do well.
Be On Time
Timeliness and punctuality are crucial, and they are also key components of professionalism. Have you ever heard the expression, "Being on time is being five minutes late?" When someone says they're going to be somewhere for work by a certain time, from a managerial perspective, that means they'll arrive to start working on time when they are scheduled to start. Being five (or more) minutes early allows you extra prep time to get ready to start your workday.
Being on time demonstrates a level of respect for your clients, colleagues, and supervisors. Being late communicates (whether it's true or not) that you simply didn't care enough to make your work and customers a priority.
Of course, everyone is late sometimes. Traffic can occasionally be really heavy, an appointment can run unexpectedly long, or you just overslept. When this happens, no matter what the reason was, apologize clearly and directly. Take responsibility for your lateness, and don't deflect blame.
Don't make being late a habit — and be sure to communicate with people when extraordinary circumstances create an issue. Again, show your commitment to your work. Beyond money, people will generally be more considerate when you're sincere.
Be Honest
Honesty and integrity are necessary components of making money on your own. If no one trusts you, no one will hire you, regardless of the industry or field.
So always keep your word. If you say something will be done by Friday, make sure it's done by Friday (or earlier). If you say that you'll be somewhere, be there at the agreed-upon time. Be honest about what you're offering. Be honest if issues arise. And if you make a mistake, be sure to admit it and resolve the problem right away.
Always Give More Than Expected
While putting in 110% effort is technically impossible; the extra 10% really refers to that extra little bit of effort you can put into every task you perform.
There's a world of difference between someone who does just enough to complete a task and a person who gives their best effort regardless of the circumstances. The latter's work is usually better than the former's — and it almost always shows.
This is especially true when you could earn tips, gratuities, or bonuses. People are much more likely to part with extra money when they put in the extra effort.
Don't Underprice Yourself
Many people are worried about "charging too much" for their services. Teenagers especially are often unwilling to charge significant amounts of money because they mistakenly believe that people won't value their services because they haven't reached adulthood.
But if you're following our advice about giving it your all and being professional, people will value what you do. Never be afraid to ask for what you think the job is worth to the client.
This means you should be pricing your service based on its value to the client, not on how long it takes you or how difficult it is for you. If you are a great landscaper and can finish a lawn in a couple of minutes, that's great. But don't charge less because you can do it faster. If anything, charge more because the client is getting better service.
Spend Wisely
You can make all the money in the world, but if you don't save, you won't have anything to show for your work. Set yourself a savings goal of X% of your total earnings and stick to it. It doesn't have to be a very high percentage. Even 10% or 15% will add up reasonably quickly if you stick to it.
Savings can contribute to a lot of things, from big purchases (like a car or a brand-new phone) to retirement.
This leads us to our next point…
Invest Your Money
This is so important — Don't waste the money you earn. And here, we're not actually referring to spending it unwisely. Everyone deserves to have some fun once in a while, so go ahead and splurge when you have room in your budget for it.
What we mean is, don't waste the money you've saved by sticking it in a low-interest savings account. Invest it.
One of the most powerful resources you have in your youth is time. Because you're so young, you have more ability than almost everyone to take advantage of a lot of years of compound interest. Here's an example to illustrate our point:
If an 18-year-old person invests $1,000 per year in the S&P 500 index (at 8% interest) until they're 65, they'll have $560,113.96 saved up when they retire.
If a 35-year-old person does the exact same thing, they'll only have $135,132.35 when they retire.
A tiny bit of money saved and invested in your youth is worth huge amounts later when compound interest is taken into account. Of all of the items on this list, investing is probably the most important one. Remember to invest your money wisely if you learn nothing else from this article.
Some people object to investing on the basis that they don't know anything about it. For people who'd like to get started, there are legions of financial planners, investment advisors, brokers, and robo-advisors who are willing to offer guidance and help set you up for the future. Better yet, you could just invest in an index fund and leave your money there. An index fund is a great way to invest your money if you're not comfortable picking individual stocks. It's a little bit outside the scope of this article but google it. You won't be sorry.
---
Benefits Of Making Money As A Teenager
Making money as a teenager is an important part of the transition from childhood to adulthood. Earning income to set aside for college, traveling, or other goals is crucial, but the experiences and personal growth that come with working as a teen is invaluable.
Here are some of the main benefits of making money as a teenager.
Teaches Teens About Responsibility: Teens will learn the value of working hard to earn their own money through their own efforts. They will need to be responsible with their earnings and learn how to manage finances, budget their spending, and develop a savings plan.
Learn Valuable Experience: Taking on a job will allow teenagers to gain valuable experience as a part of the workforce and within their respective industries. Finding ways to gain practical work experience as a teenager will go a long way when finding a career path in adulthood.
Develop Important Skills: Making money as a teenager helps develop important life skills that will bode well in your future. This includes skills like time management, critical thinking, problem-solving, leadership, conflict resolution, and communication skills.
Builds Confidence And Self-Esteem: Working and making your own money as a teenager will go a long way toward building confidence and self-esteem. It provides teens with a sense of independence, accomplishment, and value, which is incredibly important at such a young and vulnerable stage of life.
These are just a few benefits of starting work as a teenager. However, there are many more intangible benefits.
---
How To Apply For A Job As A Teenager
Applying for a job as a teenager can be daunting, especially for those who have never had a job before. Let's wrap up by providing a straightforward step-by-step process that teenagers can follow to apply for jobs confidently!
Step 1: Prepare A Resume & Cover Letter
Your first step in preparing to apply for jobs should always be to prepare a resume as well as a cover letter. High-quality resumes will be clear and concise, highlighting relevant education, work experience, training, skills, and credentials.

The cover letter is what teens should tailor to each specific position they are applying to. The cover letter needs to show your interest in the job, showcase your personality, and demonstrate your knowledge and understanding of the company/organization and its values.
Step 2: Apply For Jobs
When it is time to apply for jobs, it is important that teens take advantage of multiple avenues to find great places to apply. Take advantage of social media, online job boards, local job boards, newspaper classifieds, and some good old in-person networking.
Step 3: Prepare For An Interview
Preparing for an interview involves a few important considerations for teenagers. First, I suggest doing some preliminary research on the company or organization to which you are applying — this will help you with interview questions and demonstrate your desire to work there!

When it comes time for the interview, be sure to dress nicely (buttoned shirt, etc.) and present yourself well — first impressions are forever. Remain professional, courteous, and respectful, and avoid using slang terms or any profanity while giving your interview.
Two of my biggest tips for interview takers are as follows:
Maintain Eye Contact: Eye contact is one of the most important non-verbal cues used in social settings. Maintaining eye contact with your interviewer will demonstrate confidence and create a good level of respect for the interview.
Ask A Question: Many interviewers will ask the interviewee if they have any questions of their own at the end of the interview. Take this chance to demonstrate your knowledge of the company and its goals by asking a good question.
Step 4: Set Up A Bank Account
Once you have secured a job, the final step is to make sure you are properly set up to receive payment from your employer or other income source. Payments are traditionally made by way of direct deposit or written cheque, both of which will require a bank account.

If you already have a bank account, you will simply need to provide your direct deposit information to your employer, and your funds will be deposited to your account on payday. If you are being paid by check, take it to your local bank branch and cash it, or cash it digitally with a photo if your bank has that option.
---
FAQ For How To Make Money As A Teenager
Here are the answers to some of the frequently asked questions regarding how to make money as a teenager.
Do I Have To Pay Taxes As A Teenager?

Paying taxes as a teenager will depend on a number of factors, most importantly, the source of your income as well as the amount of income earned per year. You may be required to file a tax return and pay income tax on your earnings from certain sources, but if your total income is not above a certain threshold, you may be okay with not paying taxes.
The specific regulations vary from state to state, so it is important to check with a tax professional to ensure you are adhering to the laws in place for your location.
How Do I Make Money As A Teen Online?
There are a variety of great ways for teens to make money online, especially with the advancements in technology that have made remote work easier and more accessible than ever.
I listed the best ways for teens to make money online right now in this article, check them out and see what could work best for you.
What Is The Best Way To Make Money As A Teen Online?
The best way to make money as a teen online depends on your skills, knowledge, interests, and passions.
What may work best for one teenager may not work as well for another — it is important to think about your strengths and goals when deciding what online method will be the best way for you to make money.
---
Final Thoughts
Making money as a teenager is a great way to start saving money for things like post-secondary education, the purchase of a home, travel, and other goals. It also helps build valuable life skills from an early age.

In this article, I have highlighted the best ways for teenagers to make money online and locally. From freelance writing and graphic design to starting a podcast and working at a restaurant, house sitting, and dog walking.
Consider what would work best for you, your situation, and your skills, and don't be afraid to put yourself out there. Gaining work experience at an early age is beneficial in so many ways.
I hope you have found the knowledge and inspiration you came looking for. Thanks for reading.
Up Next
Get our free Side Hustle Handbook with the best strategies to multiply your income sources today.
Plus our best money tips delivered straight to your inbox.

Rhys is an online content writer & editor, student of decentralized finance and amateur botanist. He loves playing video games with his friends, learning new songs on the piano, and spending time in the sun with his dog Levi.