11 Ways to Make Money on TikTok
Many or all of the products featured on this page are from our sponsors who compensate us. This may influence which products we write about and where and how the product appears on a page. However, this does not influence our evaluations. Our opinions are our own. Here is a list of our partners and here is how we make money.
---
The information provided on this page is for educational purposes only. The Modest Wallet is a financial publisher that does not offer any personal financial advice or advocate the purchase or sale of any security or investment for any specific individual.
Since its launch in 2017, the social media platform TikTok has grown into a worldwide phenomenon. With more than two billion downloads and 689 million active users, it's now the 7th most popular social network.
If you're wondering how to benefit from TikTok's popularity and make money online, you're not alone. Luckily, there are a ton of different ways to use the app to earn cash.
In this article, we'll give you some ideas for how to make money on TikTok.
How to Make Money on TikTok
One great thing about the video-sharing platform is that it's got something for everyone. It isn't only videos of young people dancing, although there are plenty of those. If you're interested in music, crafts, pets, books, camping, or just about anything else, you'll find a creator you like.
There's also a range of tactics for making money on TikTok. Some require you to create content yourself, while others involve working for creators. You don't need to be an aspiring influencer to make a profit. But if you are, we have ideas for you too.
1. Influencer Marketing
Companies love to work with influencers to advertise their products and services. This form of marketing is an organic way to connect with a built-in audience. If you're already a fan of someone on social media, you probably value their opinion. Many companies understand the value of this kind of marketing and will pay big bucks for each post.
Huge brands like Target, Audible, and Sprint have all worked with social media influencers. On TikTok, makeup giant Too Faced Cosmetics worked with star Kristen Hancher to promote a new mascara. The campaign ended up generating 821 million views.
You don't need millions of followers to land a brand partnership. The new trend of micro-influencing involves companies working with influencers who have 1,000 to 10,000 followers.
See Also: 32 Best Gig Economy Jobs That Pay Well
2. Sponsorships
Sponsorships are another idea that works once you've built up a decent following. Other aspiring TikTok stars will pay to have their music or other audio featured in a popular user's post.
Once you gain a large enough audience, you might have people reaching out to you to request a sponsorship. You can also post on sites like tinysponsor.com to make it easy for people to find you. Kjcproductions, a comedy influencer who uses the site, offers to share clients' audio or video with his 50,000 followers. Each sponsored post costs $150.
Brands also sponsor creators. Massively successful TikTok influencer Loren Gray has landed sponsorship deals with Revlon, Burger King, and more.
3. Sell Merchandise
If it sounds easier to skip finding a brand or artist to work with, consider selling merchandise you create. Because of TikTok's partnership with merch platform Teespring, creators can sell directly to their followers.
If you get popular enough, you might have luck selling shirts or tote bags that reference your content. TikTok can also help you find an audience for things like artwork and handmade goods.
If you already have a website or Etsy shop where you sell products, you can use TikTok to promote it. Painter Matthew Chessco, for example, has a link to his website in his bio. It's easy for his 2.3 million followers to find the link and purchase his work.
See Also: 40 Proven and Legitimate Ways to Make Money Fast (Make $100 or More)
4. Affiliate Marketing
To use TikTok for affiliate marketing, start by posting engaging content. Once you have eyes on your account, you can offer links to affiliate products. Then, if your viewers sign up or buy, you get paid.
Amazon is one of the easiest sites to be an affiliate for, thanks to their Amazon Affiliates program. Find a product you like, from books to pet supplies to jewelry, and show it off in a post. If someone buys the item using your link, you get up to 10% of the purchase price.
You can include a single affiliate link in your bio. Or, you can use a site like LinkTr.ee. This site lets you point viewers to several links from one central hub.
5. Donations
Donations are a fun way for fans to support creators. Instead of donating directly, users buy coins with Apple Pay or a credit card. They can then use coins to buy virtual "gifts," which they give to TikTok posters.
As a creator, you can turn your gifts into diamonds and diamonds into cash. Once you have $50 worth of diamonds, you can withdraw them to your PayPal account.
You'll need at least 1,000 followers to accept gifts from fans. Also, you need to be a legal adult to purchase coins or receive gifts.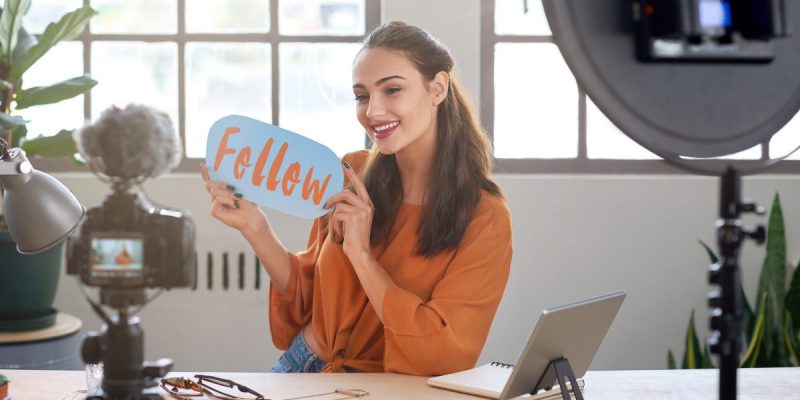 See Also: 33 Best Money Making Apps: Cash at Your Fingertips
6. Sell Courses
In addition to selling merchandise on TikTok, some creators are using it to market online courses. The video-based platform is a natural fit for certain types of online learning. If you teach yoga or dancing to a virtual audience, you can get people hooked by sharing a bit of your content.
Teachers who sell courses on sites like Teachable or Udemy can link to them from their TikTok bio.
7. Consulting
If you end up becoming wildly successful on TikTok, you can teach others how to do the same. There's an endless stream of posters looking for help boosting their audience. Know how to help someone get from a handful of views to the thousands or millions? People will happily pay for your services.
You can also use the app for marketing other kinds of consulting. If you're skilled at podcasting or graphic design, for example, TikTok is a good place to advertise your services.
See Also: 23 Best Work from Home Jobs
8. Flip TikTok Accounts
For this method, you build up a substantial following on an account, then sell it. The key here is to focus on a specific niche. Then you can target buyers, such as brands, whose desired market matches your niche.
You might not even need to find a buyer for your account yourself. Sites like fameswap.com list hundreds of TikTok accounts for sale to interested parties. Prices vary, but one account with about 10,000 followers is currently on sale for $350.
It takes some time and effort to draw enough followers for your account to appeal to a buyer. But if you're willing to put in some work, this strategy can pay off.
9. Start an Influencer Agency
Most TikTok posters would love to make money from brand partnerships. But reaching out to brands and negotiating contracts is a hassle. This means that popular posters are often happy to pay someone to handle this aspect of TikTok fame.
Influencer agencies work with multiple influencers to handle deals and sponsorships. They have a good feel for what brands are looking for and can match them to the right TikTok accounts.
This method has worked out well for 24-year-old Timothy Armoo, the CEO of marketing agency Fanbytes. The company is the world's leading agency for TikTok, working with both influencers and brands. Armoo's estimated net worth is now just under $1 million.
See Also: 15 Surveys That Pay Cash Instantly
10. Management Services
For TikTok influencers with thousands or millions of followers, managing an account gets tricky. They need to keep up with brand partnerships, sponsorships, content strategy, and more. Many of them would prefer to focus on creating content.
That's where management services come in. You can offer to handle the business and financial side of things, so the TikToker can stick to creating content. TikTok managers also help with increasing an account's following.
If you don't want to reach out to potential clients directly, try a gig site like Fiverr. Management company Logicnxt, which offers to grow accounts organically, currently has 115 five-star ratings on the site. Their services start at $25.
11. TikTok Creator Fund
In July of 2020, TikTok launched its Creator Fund. The goal of the fund is to pay out $200 million to the app's "best and brightest." Several factors, including views and engagement, determine who receives payment.
There are a few requirements creators need to meet to apply for the Creator Fund. You should be based in one of the approved countries, including the U.S. and the U.K. You should also be at least 18. Your account should have 100,000 followers and at least 100,000 views in the 30 days before you apply.
As with many of our strategies, the key to success here is to draw fans to your account. To build your following, choose a subject or niche that you're passionate about. Be creative and be willing to adjust as you go. Once you have enough followers and views, you can apply for funds.
See Also: 7 Ways to Get Paid to Advertise on Your Car
How to Make Money on TikTok FAQs
If you're new to TikTok or to the idea of using it to make money, you probably have questions. Keep reading for our answers to some of the most common.
Can You Make Money on TikTok?
Yes, it's possible to make money on TikTok, and many people are already doing it. Even if you don't end up making millions, there's a good chance you can get some extra cash. Keep in mind that TikTok does not share advertising revenue with content creators, however there are plenty of strategies you can use to make money on TikTok.
How Do I Grow a TikTok Audience?
Putting some thought and effort into growing your audience will boost your chances of success. First, think about your brand. Who is your target market and what type of content will attract them? What are your strengths and how can you use them to create an appealing presence?
Next, start uploading content. You should try to be consistent or followers will lose interest. Many successful TikTok accounts post multiple times every day. It's also a smart idea to engage directly with your followers to build loyalty.
Finally, be willing to learn as you go. If you post something that doesn't engage your target audience, it doesn't mean you should give up. Just take notes and try something new and fresh next time.
How Do I Receive My Coins from TikTok?
Coins are TikTok's virtual currency. Fans can purchase them from their phone and use them to buy "gifts" for creators. Those gifts turn into diamonds, which you can withdraw via a PayPal payment.
As a creator, you can view your diamonds within the app. When you're ready to withdraw them, click the Withdraw button in the app. You'll see a prompt to log into your PayPal account and enter the amount you want to take out in U.S. dollars. You can withdraw a minimum of $50 and a maximum of $1,000 each day.
It can take several days for TikTok to review and process your request. The company recommends allowing up to 21 days total, although it doesn't usually take that long.
You must be 18 (or the legal age of majority where you live) to earn diamonds.
How Much Money Can I Make on TikTok?
There's no question that some creators are making money on the platform. But how much is it possible to make?
TikTok's top earner in 2020, Addison Rae, reportedly made $5 million in that year alone. Teen star Charli D'Amelio earned $4 million.
Of course, most of us probably won't make millions on the app. It's tough to predict how much the average person can make—earnings vary depending on niche, location, target audience, and more. But if you put in the effort, TikTok can be a worthwhile way to make some extra cash.
How Does TikTok Make Money?
There are a couple of ways that TikTok earns money. One is through ads. In June of 2020, the platform launched TikTok for Business, which allows brands to buy different kinds of ads. Some appear in users' feeds, while others appear as hashtag challenges that support a marketing campaign.
Another source of revenue is the coins, gifts, and diamonds described above. TikTok gets a commission on all purchases of virtual currency.
Is TikTok a Good Side Hustle?
With its range of options for making money, TikTok has a ton of potential as a side hustle. Whether it's a good fit depends mainly on you. You have to be willing to do some research and either post consistently or build relationships with other posters. If that sounds like you, we think it's worth a try.
Final Thoughts
Now is a great time to get in on the TikTok craze. The app's popularity is showing few signs of slowing down and initiatives like the Creator's Fund are making it easier to get a piece of the pie.
Remember to be willing to experiment and try different tactics. With all the ideas we've provided here, we hope you can find one or more that work for you.
The amount you make will depend on the effort you put in, along with your interests and talents. Even if you don't get rich, you'll probably have fun!
Up Next
Get our free Side Hustle Handbook with the best strategies to multiply your income sources today.
Plus our best money tips delivered straight to your inbox.

Amy Besen is a freelance finance writer who covers topics including the gig economy, small business funding, and FinTech. Before starting her writing business in 2019, Amy worked in financial services for 12 years. She believes in helping people access the tools and knowledge they need to make better decisions about money.