Ibotta Review 2023: Earn Cash Back When Shopping
Many or all of the products featured on this page are from our sponsors who compensate us. This may influence which products we write about and where and how the product appears on a page. However, this does not influence our evaluations. Our opinions are our own. Here is a list of our partners and here is how we make money.
---
The information provided on this page is for educational purposes only. The Modest Wallet is a financial publisher that does not offer any personal financial advice or advocate the purchase or sale of any security or investment for any specific individual.
Cash back apps are a great way to earn whenever you spend. Over time, the money you receive can result in significant gains.
Those looking to save have plenty of options, each with unique pros and cons. This article will take a deep dive into Ibotta, one of the most popular services out there, to see if it's worth your time.
Ibotta has plenty of positives. It lets users earn at big-name stores such as Walmart and Best Buy, and you can receive rewards whether you prefer to shop online or in physical stores.
But it can't all be good news, can it? Read this Ibotta review to find out.

Quick Summary: Ibotta is a cash back app that helps you save on everyday purchases like groceries, apparel and travel. You can earn cash back for in-store shopping or online shipping. Currently, Ibotta has partnerships with over 1,500 retailers.
Promotion: Up to $20 in welcome bonuses
What Is Ibotta?
Ibotta is a cash back app that helps you save on everyday purchases.
You can use the service when shopping online and offline at some of the most popular retailers in the U.S., including Walmart, Best Buy, Staples, Petco, and The Home Depot.
These partnerships mean you can save on everything from groceries and beer and wine to clothing and auto parts.
How Does Ibotta Work?
Cash back apps are only as useful as they are easy-to-use. No one wants to hold up a cashier line as they scramble around to find the correct section of the app on their phone.
The good news is that Ibotta is a breeze to use.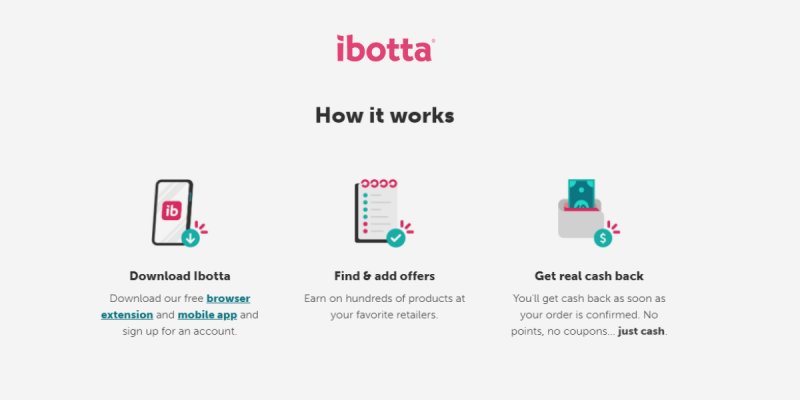 See Also: 20 Best Money Saving Apps
Sign up for Ibotta
Getting started is no problem. Just head to the service's homepage to sign up, or download the app and register on your phone.
During the signup process, you need to hand over some details such as your first name, birth date, and zip code.
Once you've signed up, be sure to download both the app and the browser extension. Use the app to get cash back on purchases made in-store or on mobile and the extension for desktop buys.
Ibotta Sign up Bonus
Ibotta offers a generous sign-up bonus of up to $20 to new customers. The reward is split into three parts and you have to take advantage of specific types of offers to get the full amount.
You receive:
A $10 bonus when you redeem any in-store offer that isn't an "Any Brand" or "Any Item" deal;
A $5 bonus when you redeem any mobile shopping offer; and
A $5 bonus when you redeem an in-store or mobile shopping offer.
To qualify for the offer, you must create a new account on a phone that hasn't been used to register for the service before. You must also redeem your first qualifying offer within the timeframe for that bonus—this is usually 30 days.
Ibotta Features and Functionality
Ibotta has many features. This is excellent news for those who enjoy flexibility when saving.
Here is a rundown of some of the service's most popular functionality.
Online Shopping
Ibotta makes it easy for customers to earn cash back when shopping online via their mobile or desktop computer.
To get cash back on your phone, just download the app and click through the link to your chosen store. The app will automatically calculate your earnings and credit them to your account.
To get cash back on your computer, you must download the Chrome browser extension and sign in. The extension automatically pops up when you visit an Ibotta partner site. Click activate to earn on your shopping.
The browser extension is one of our favorite features of Ibotta because it automatically alerts you when you are on a partner site. This means you never miss an opportunity to add to your earnings.
See Also: 20 Best Cash Back Apps Worth Your Time
In-Store Shopping
It's just as easy to get cash back in-store as it is online. But you need to take steps before and after shopping to ensure you get your money.
Here is what you need to do:
Before you shop, head to the Ibotta app and click on the retailer you will visit;
Choose which offers you want to redeem by adding them to your list;
At this point, you may have to answer a poll question or perform another similar activity;
Head to the store and do your shopping;
Upload your receipt to the app to get your cash back. Be sure that the image you take shows the entire document, including the date, store name, total amount, payment details, and all the items; and
If all is good, you'll receive your earnings within 24 hours.
When shopping in-store, be sure to add retailers you frequently visit to your list of favorites. Also, keep checking available offers as Ibotta adds new ones every week.
Loyalty Linking
Loyalty linking is a way to simplify the cash back process when shopping with certain retailers.
Just link your store loyalty card to your Ibotta account. When you shop, the app will automatically give you cash back on qualifying items.
Loyalty linking works with more than 100 retailers across the U.S.
Gift Cards
This is a neat feature that lets you earn cash back on your entire purchase. You just need to buy a gift card for the store in question and use it to pay for your shopping.
Ibotta makes the process super easy, so you don't have to worry about having lots of money tied up in gift cards for various shops.
Here's how it works:
Connect a debit card to the gift cards section of the Ibotta app;
Choose a participating retailer and do your shopping as usual;
When the cashier tallies up your shopping cost, head to the app and buy a gift card for the amount; and
Pay for your shopping by showing the cashier the number on your gift card.
Grocery Pickup and Delivery
Ibotta has teamed up with grocery pickup and delivery services like Walmart Grocery and Shipt to provide cash back offers on grocery deliveries.
Use this next time you don't feel like visiting the shops to buy your groceries.
See Also: 25 Best Coupon Websites to Save Thousands
Nearby Store Alerts
As Ibotta partners with so many stores, it can be hard to keep up with which ones you can save in.
Nearby Store Alerts is a handy feature that lets you know when you are in or near an Ibotta partner, ensuring you never miss a discount.
Be sure to turn it on from within the app if you want to use it.
Referral Program
The Ibotta referral program lets users earn cash by encouraging friends or family members to sign up for the service.
You get $10 when someone signs up for an account using your referral code and redeems a brand name offer.
Pro Tips to Save the Most Money with Ibotta
Saving money with Ibotta is easy.
Here are some pro tips to help you save the most:
Add stores you frequently use to your favorites list for easy access.
Turn on store alerts, so you never miss an opportunity to save.
Use the gift cards feature to save on your entire bill.
Enable the browser extension for automatic saving alerts.
Refer your friends for big bonuses.
Link your loyalty card for easy savings.
Check offers frequently to ensure you don't miss out.
Look out for bonus rebates and plan your shopping accordingly.
Ibotta Security and Trust
Apps that collect data or store your personal information must be trustworthy. While no service is 100% secure, there are plenty of reasons to trust Ibotta.
Ibotta has a good reputation among customers. It has a 4.4-star rating on the Google Play Store from 504,211 reviews and a 4.8-star rating on the App Store from more than 1.1 million reviews.
The platform does a lot to keep your data private. It protects your information with bank-level encryption and continuous system monitoring. Ibotta says it never sells your personally identifiable data and that it has strict controls in place about who can access data.
You can protect your account by using a hard-to-guess password. Additionally, phone number verification protects your account from hackers by sending you a confirmation message every time you try to withdraw money from your Ibotta account.
Ibotta Customer Service
Ibotta has a self-service help center that you can access at any time.
While this isn't as good as speaking to a direct member of the team, the knowledge base contains articles on pretty much every aspect of the service. It's also easy to search for the answers you want.
If you want personal help, you'll have to submit a ticket to the help desk. The company does not have a public phone line for customer support.
See Also: 18 Legit Ways to Get Free Cable TV (and Cheap Alternatives)
How Much Money Can I Save with Ibotta?
The amount you save depends on how much you spend and the value of the deals you choose.
One-off deals typically provide the highest percentage of cash back. You can see exactly how much you'll earn by checking the list of offers available at each retailer.
The downside to the above is that you need to buy specific products to earn. But if you use the gift cards feature, you can make a set percentage on your entire bill. The exact amount depends on the store. As an example, Walmart currently offers 0.5% cash back.
Extra features such as bonuses and friend referrals also provide good opportunities to earn big.
When combined, these savings add up.
The reviews section of Google Play has plenty of examples of people who have managed to earn $100 or more using the app.
Some users even hit this number in just a few months. However, this is likely boosted by the welcome bonus.
Things to Consider
Like any other cash back app, there are a few things to keep in mind, so we explain who is this app best suited for and who should avoid it altogether.
Who Is Ibotta Best For?
Ibotta partners with many popular retailers. If you frequently shop at any of their partner stores, then it's well worth signing up for Ibotta.
Who Should Avoid Ibotta?
If you don't currently shop at Ibotta partner stores, then the service is perhaps not for you. Unless you are willing to swap allegiances.
Ibotta Alternatives
Ibotta isn't the only cash back app on the market. Here are some popular alternatives.
Dosh
Dosh is a cash back app that links up with your credit or debit card to calculate earnings automatically. This makes it super easy to use as you don't need to think about what you buy.
Read our full Dosh review to learn more.
Capital One Shopping
Disclosure — Capital One Shopping compensates us when you get the browser extension using the links provided.
Capital One Shopping is a browser extension and app. Its main focus is on coupons, although you can also earn gift cards via the Capital One Shopping Credits program.
Check out our full Capital One Shopping review to learn more.
See Also: How to Save Money: 91 Effective Ways to Save Money Fast
FAQ Ibotta
We have found some of the most frequently asked questions with regards to Ibotta, here are our answers.
How Does Ibotta Make Money?
Ibotta makes money via commissions. Every time you use the service to take up an offer, Ibotta gets a cut of your savings. It's a win-win situation for both you, Ibotta, and the retailer.
What's the Catch with Ibotta?
There is no catch. The main thing to be aware of is that you can't withdraw your earnings until you have at least $20 in your account. 
Is Ibotta Free?
Ibotta is completely free to use. If you don't use your account for six months, the service will take $3.99 per month out of your Ibotta account balance (not your bank account) to cover costs.
Is Ibotta Legitimate?
Absolutely. Ibotta is a great way to earn cash back. Millions of customers trust the service, and it partners with many household name retailers.
How Do You Redeem Your Cash Back with Ibotta?
You can withdraw money to your PayPay account or directly to your bank account. You can also use the money you earn to buy gift cards. Gift cards cost a minimum of $25.  
Sign up and earn up to $20 in welcome bonuses
Get cash back from your computer or phone
Earn cash back for online and in-store shopping
1,000+ participating retailers
Final Thoughts
The problem with many cash back services is that they don't partner with retailers you use. But, Ibotta lets you earn cash back at some of the most popular shops in the U.S.
Sure, there will be some people who don't benefit. But we reckon a significant portion of the population will find an opportunity to save.
If you are one of these people, then signing up is a no brainer.
Up Next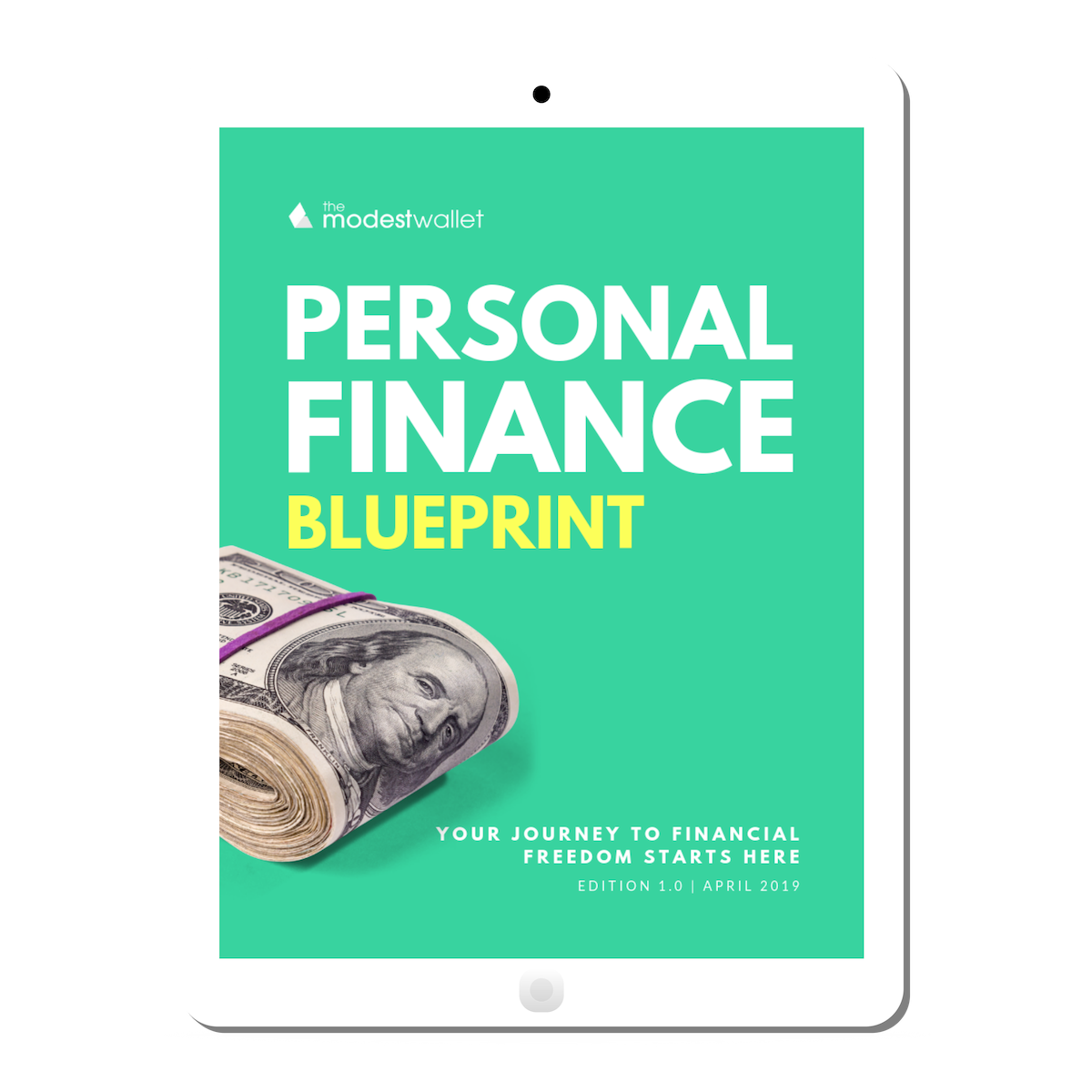 Get our free Personal Finance Blueprint to learn everything you need to know to build wealth.
Plus our best money tips delivered straight to your inbox.

Ricardo is an entrepreneur, investor and personal finance nerd who enjoys spending time with his family and friends, travelling and helping others achieve their financial goals. Ricardo has been quoted as a personal finance expert in several online publications including Healthline, Bankrate, GOBankingRates, MSN Money, Yahoo Finance, U.S. News & World Report, Forbes and USA Today.