Interactive Brokers Review 2023: An International Broker
Many or all of the products featured on this page are from our sponsors who compensate us. This may influence which products we write about and where and how the product appears on a page. However, this does not influence our evaluations. Our opinions are our own. Here is a list of our partners and here is how we make money.
---
The information provided on this page is for educational purposes only. The Modest Wallet is a financial publisher that does not offer any personal financial advice or advocate the purchase or sale of any security or investment for any specific individual.
Founded in 1978, Interactive Brokers has become one of the largest brokerage firms in the world with a total of 24 offices in 14 different countries servicing nearly 1.2 million and accounts while holding approximately $313 billion in clients' assets.
The firm offers a wide range of instruments that traders can operate with, including stocks from 135 different markets, options, futures, forex pairs, commodities, bonds, exchange-traded funds (ETF), and other securities, making this broker a suitable choice for both beginners and pros amid its big portfolio of financial assets.
The following review aims to provide an overview of how this provider works, how much does it cost to trade with them, and which key features they currently offer to their clients.
on Interactive Brokers' website
Quick Summary: Interactive Brokers is an American multinational brokerage firm offering a wide range of tradable securities from stocks to futures and mutual funds. Interactive Brokers is best known for its international presence and access to global markets (135 market centers).
Promotion: None
What Is Interactive Brokers?
Interactive Brokers is a global brokerage firm that holds licenses to operate in many top-tier jurisdictions including the United States, the United Kingdom, Australia, Canada, Japan, and Singapore, among others.
The firm is a publicly-traded company that trades under the ticker IBKR, processing more than two million trades per day and servicing more than one million accounts.
Its approach as a broker consists of providing low-cost trading services and reliable executions, offering a multi-faceted pricing structure and a top-notch trading platform for both retail and institutional investors.
See Also: 12 Best Online Brokers for Stock Trading
How Does Interactive Brokers Work?
Interactive Brokers is a heavily regulated entity that offers its services in multiple jurisdictions through an extensive network of subsidiaries.
This allows the company to offer multiple types of accounts based on its clients' needs.
Investing Account Types
Individuals in the United States can open the following account types with this provider:
Individual taxable account
Joint taxable account
Individual retirement account (IRA)
Trust account
Friends and family advisor account
Meanwhile, institutional clients can open the following selection of accounts with this provider:
Registered investment advisor
Hedge fund
Money manager
Proprietary trading group
Introductory broker
Family office
Small business
Compliance officer
Administrator
Educator
Hedge fund allocators
Finally, there are two types of plans that users can enroll in to access IB's brokerage services: the IBKR Lite and IBKR Pro packages.
IBKR Lite
This plan gives individual account holders the possibility of trading US-listed stocks and ETFs for free while also offering a fixed price for trading foreign stocks and ETFs, options, mutual funds, and futures.
Through this plan, users can enjoy most of the firm's services except for the IBKR Web Trader and API solutions.
IBKR Pro
This package is primarily designed for experienced or high-net-worth traders and institutions, as it offers a competitive tiered pricing structure for all the instruments offered by the trading platform.
Meanwhile, the interest rate paid on idle cash balances and which is applicable to margin loans is better than the ones offered to IBKR Lite clients while IBKR Pro clients will also have access to the firm's API and Web Trader solutions.
Opening an Account
The process of opening an account with Interactive Brokers starts by clicking the "Open Account" button located in the upper right corner of the firm's official website.
After that, the user will have to select the type of account she would like to open (individual, joint, trust, etc.). After picking the account type, the user will be prompted to fill a form with her e-mail address, a username, and password for her account.
The country of residence has to be disclosed at this point as the firm will redirect the customer to the website of the subsidiary that will be providing the brokerage service.
Quick note: Since Interactive Brokers is a global entity, traders from all over the world can register with the platform. However, they will be serviced by different subsidiaries based on their country of residence.
After filling in the username information, the user will get an e-mail to validate the registration and will be prompted to disclose personal information after verifying the registration.
The system will also require that the user provide information regarding employment status, prior investing experience, investment objectives, and net income, among other financial and personal details.
Additionally, the user will also have to select her preferred trading countries to have access to multiple markets.
Upon finishing the registration, the system will conduct an ID verification process that requires the submission of legal identification. The verification process at this point takes 24 to 48 hours.
After that, the user will be fully verified and can start making deposits. It is important to note that IB does not require any minimum balance for opening an account.
See Also: 7 Best Micro-Investing Apps
Interactive Brokers Features
Interactive Brokers offers a wide range of interesting features that go beyond vanilla brokerage services, including the possibility of transacting with multiple 'exotic' instruments, the possibility of integrating the platform with third-party applications, and an advanced trading platform that offers bundled raw data and subscription-based data services as needed.
| | |
| --- | --- |
| Minimum Investment | $0 |
| Stock & ETF Fees | IBKR Lite: $0 per trade on U.S. stocks and ETFs, and IBKR Pro: $0.005 per share; minimum $1 and maximum 1% of trade value per order |
| Options Fees | IBKR Lite and IBKR Pro: $0 per trade + $0.65 per contract with $1 minimum |
| Mutual Funds Fees | Lesser of 3% trade value or $14.95 per transaction |
| Inactivity Fee | Starting at $10 per month |
| Withdrawal Fee | $0 |
| Investment Types | Stocks, ETFs, Options, Mutual Funds, Bonds, Futures, Forex and Metals |
| Account Types | Individual Taxable, Joint Taxable, Traditional IRA, Roth IRA, Rollover IRA, SEP IRA, Custodial, and Trust |
| Platform | Web-based, Mobile (iOS / Android) and Desktop |
| Account Funding | Bank transfer |
| Paper Trading | |
| SIPC Protection | |
| Banking Services | |
| Support | Live Chat, Phone and Email |
Commission-Free Trading (ETFs and Stocks)
Similar to most brokers in the United States, Interactive Brokers currently offers zero-commission trades on all US-listed stocks and exchange-traded funds (ETF) if trades are routed to a select list of market makers.
Meanwhile, the firm provides a large number of trade orders and algorithms that can help traders in designing trading systems that limit their risk and increase their returns by allowing them to act on the market's ever-changing conditions more rapidly.
That said, it is important to note that zero-commission trades are only available to IBKR Lite clients.
On the other hand, foreign stocks and ETFs can also be traded through IB's platform but these trades carry a cost, which varies depending on the exchange in which the stock is listed or depending on the trading volume.
Options Trading
IBKR Lite clients can trade options easily through this provider's platform, incurring a fixed fee of $0.65 per contract with a minimum of $1 per order.
Options are instruments that give the holder the right – not the obligation – to buy or sell a security at a certain price once the contract has reached a pre-defined expiration date.
Interactive Brokers also offers access to advanced trading features for options traders, including a tool called OptionTrader, used for building complex, multi-legged options strategies, and others such as Options Portfolio, Options Strategy Lab, and Options Analytics.
Meanwhile, IBKR Pro clients can trade options for thousands of securities around the world as well, with fees ranging from $0.15 to $0.65 depending on the option's premium and the number of contracts being traded.
Mutual Funds Investing
Interactive Brokers gives investors access to more than 37,000 mutual funds from multiple corners of the world, covering a wide range of geographies, industries, and strategies.
Additionally, this provider offers access to more than 8,000 no-load funds, which are cheaper for investors. All of the funds available within the platform are provided by third parties, which means that IB does not manage or promote any fund of its own.
On the firm's website, users will find a screening tool that will allow them to filter this large number of available funds by using multiple criteria including country, fund family, type, or the fund's ISIN, CUSIP, or ticker symbol.
For US-based account holders, the cost of trading funds outside the no-load fund list provided by IB is either 3% of the trade order or $14.95 per transaction – whichever turns out to be the lowest.
Futures Investing
Futures contracts covering 35 different financial markets in North America, Europe, and Asia can be traded through IB's platform, offering exposure to a wide range of products for both speculative and hedging purposes.
Through futures, traders can operate with soft commodities like coffee, sugar, or cocoa, or they can also transact with precious metals like gold, silver, and platinum.
Additionally, index and volatility futures are also available to be traded, along with those covering certain foreign currency pairs including the popular US dollar index (DXY).
See Also: 12 Best Robo-Advisors: Automate Your Investments
Metals Investing
Through IB's United Kingdom subsidiary, traders buy or sell gold and silver at the spot price. However, this option is not available for US-based traders.
This feature relies on London's bullion market quoted price, although IB allows its clients to operate with non-wholesale quantities while still offering transparent and efficient pricing.
That said, metals investing is risky for most investors who may not understand the intricacies of operating in the spot market, which requires significant amounts of leverage.
Finally, IB users can trade both spot gold and silver while scanning through potential arbitrage opportunities by following the performance of IB's futures contracts for the two metals.
CDs and Bonds
Fixed-income instruments can be traded with this provider with zero built-in spreads or markups – a trait that can save a lot of money for bond traders that deal with bulk orders.
IB's portfolio of FI securities includes more than 26,000 corporate bonds, at least a million municipal securities, and a selection of 20,000+ certificates of deposits from top providers in the United States and overseas.
Meanwhile, the firm provides market data on the securities it deals with, including bid/ask quotes for US corporate bonds and the possibility of comparing multiple issues when it comes to municipal bonds.
On the other hand, if an instrument does not have a quote at the moment, investors can always submit a Request for Quote to gauge the market before placing their trade orders.
Fees are highly competitive, with corporate bonds and CDs within the US traded for 0.1% of their face value with a minimum order of $1 per trade and a maximum of $250 or 1%, whichever is lower.
Meanwhile, municipal bonds generate a commission of 0.05% on the face value of the bond with a minimum order of $1 as well and a maximum of $125 or 1% of the trade value, whichever is lower.
Margin Trading
Traders have the possibility of opening a margin account with this provider, which allows them to tap borrowed funds to leverage their trades.
Interactive Brokers offers one of the lowest margin rates in the market, starting at 1.59% for IBKR Pro clients with an account balance lower than $100,000 while they go down to 0.75% if the account balance is higher than $200 million.
Meanwhile, for IBKR Lite clients, rates start at 2.59% and stay the same regardless of the balance of the account.
For long positions in US stocks, the initial margin required is 25% of the trade order with a minimum of $2,000 or 100% of the purchase price.
On the other hand, for short positions, that initial margin varies depending on the price of the stock, ranging from 30% to 100% for stocks that have a price lower than $5 per share.
The firm also offers a feature called Portfolio Margin, which analyzes the account's portfolio's margin requirement as a whole rather than on a per-instrument basis. This feature allows traders to access higher margin balances if the portfolio and account meet the firm's criteria.
Fractional Shares Trading
Interactive Brokers has also stepped up to allow small-time investors to purchase fractions of high-priced stocks to build diversified portfolios comprised of multiple securities without being limited by the balance of their accounts.
Through the firm's Fractional Trading feature, investors can buy as little as $1 in any of the stocks listed within the platform or a 0.0001 fraction of the stock.
Even though the firm offers free stock and ETF traders for US-listed instruments, trading fractional shares generate a $0.005 commission per share for IBKR Lite clients and $0.0035 for IBKR Pro clients with a minimum of $1 and $0.35 per order respectively. In both cases, the commission is capped at 1% of the value of the order.
The platform offers fractional trading on all stocks listed in the NYSE, AMEX, NASDAQ, ARCA, and BATS exchanges, and for OTC Pink Sheet US-listed instruments as well as long as they have an average daily volume above $10 million and a market cap above $400 million. Foreign stocks cannot be traded in fractions.
See Also: 12 Best Investment Apps: For Beginners & Pros
IBKR Trading Platform
Interactive Brokers offers a wide variety of trading interfaces and solutions that cater to both beginners and seasoned financial professionals, starting with the firm's web-based trading platform – known as the Client Portal.
The Client Portal is an intuitive web-based interface for trading that displays account information, portfolio performance, trade order tickets, tools, research, and other features in a way that can be easily read and browsed through by using Chrome or any other web browser.
Meanwhile, the firm's flagship trading platform is called the Trader Workstation, which is a desktop version that is designed to provide traders with all the information they need to operate in the markets.
This platform includes real-time research, news, and market data, dozens of order types and algorithms, risk management tools, research tools, a customizable display, and the possibility of test-driving the interface through paper trading.
Additionally, Interactive Brokers has also designed a mobile trading app for traders on-the-go. This platform is available for both iOS and Android devices and has a similar interface as the web-based Client Portal.
Finally, Interactive Brokers also lets other systems access its vast database through a Trading API that gives developers the possibility of building customized trading applications, granting them access to the trading platform's instruments, research tools, and other features to build proprietary models and systems.
Paper Trading
Paper trading is a feature that allows investors to test-drive Interactive Brokers' platform and its features by using a simulated environment and an account with virtual money.
This environment is a great place to start learning how the financial markets work and how the firm's interface looks like, although there are certain limitations that traders should be aware of.
Traders will be granted a $1 million paper trading equity balance and any trades placed within the platform will not be executed in reality. However, they will be booked by the system at the real-time quote of the security involved.
On the other hand, not all order types are supported by the paper trading platform and penny stocks cannot be traded either.
Education & Research Tools
When it comes to research tools, Interactive Brokers has a lot to offer, including access to top-notch media outlets through a real-time news feed that shows any relevant news associated with an individual security along with top headlines covering the global markets.
Meanwhile, there is a wide range of features and tools that traders will have access to once they start trading with IB including a stock screener, market sentiment indicators, options trading tools, and fundamental/technical information on the different instruments supported by the platform.
On the other hand, when it comes to education, Interactive Brokers has brought multiple materials and programs through which traders can keep developing their skills including a Traders' Academy that provides systematic courses and materials for beginner and expert traders.
Moreover, the firm frequently hosts webinars and pushes out interesting materials from top-notch investment professionals through its Traders' Insight program.
Customer Service & Support
Interactive Investors has a specific section that helps traders reach out to the firm's Customer Support Department easily while providing real-time updates on the status of its systems.
Some sections address the most frequently asked questions (FAQs) and video tutorials for using the platform and its features.
Meanwhile, a customer service representative can be reached via e-mail, phone, or live chat while users can also report issues and send documents easily through the firm's Customer Support hub or via the Trader Workstation.
Interactive Brokers Pricing & Fees
The specific fees for trading each of the instruments offered by this platform were mentioned in their individual sections above.
This broker does not charge any kind of maintenance fee as long as a minimum of $10 in commissions is generated every calendar month. If that is not the case, a $10 monthly fee will be deducted from the account.
Meanwhile, withdrawing money from a US-based account to a US-based bank account will generate a $10 fee for wires and a $1 fee for ACH transfers. This provider does not charge a fee for depositing money into the account for US-based customers.
Interactive Brokers offers three types of commissions for the US securities.
IBKR Lite: $0 commission trades on US-listed stock and ETF, no account minimums, and no inactivity fees. Trades are routed to generate payment for order flow (PFOF).
Fixed: $0.005 per share; minimum $1 and maximum 1% of trade value. This pricing model generally includes all exchange and most regulatory fees.
Tiered: This pricing model is based on monthly order activity ranging from $0.035 per share for under 300,000 shares per month to $0.0005 per share for over 100,000,000 shares per month, with a minimum of $0.35 per trade. This pricing model does not include exchange and regulatory fees.
See Also: How Do I Start Investing in The Stock Market
Interactive Brokers Security
Interactive Brokers is a heavily regulated entity with a license to operate in dozens of top-tier jurisdictions around the world including the United States, the United Kingdom, Japan, and Australia.
Meanwhile, the company is a publicly-traded firm, which gives its operations an extra layer of credibility as its financial situation can be easily assessed through its periodical financial reports.
In the United States, Interactive Brokers is regulated by the Securities and Exchange Commission (SEC) and the Commodity Futures Trading Commission (CFTC).
Additionally, the firm is a member of FINRA and SIPC, which means that investors' accounts are covered for up to $500,000 in securities, including $250,000 in cash.
Interactive Brokers Pros
Global trading platform providing access to more than 135 different markets around the world.
The company is licensed to operate in dozens of countries and is overseen by multiple top-tier regulators.
Interactive Brokers is a publicly-traded firm with billions of dollars in clients' equity and processing millions of trades every day.
The firm offers a large selection of asset classes and instruments to trade with, including stocks, ETFs, futures, commodities, precious metals, and fixed-income securities.
IB's margin rates are among the lowest in the market.
The company's trading platform has won multiple awards and it is suitable for both beginner and expert traders.
There is no minimum balance required to open an account with this provider and individuals outside the United States can also open an IB account.
Interactive Brokers Cons
The desktop trading platform can be a bit intimidating for amateur investors.
This provider does not offer access to cryptocurrency trading.
Interactive Brokers Alternatives
Aside from Interactive Brokers, there are other brokerage firms within the US that also offer similar services. Here are two alternatives that you can evaluate before making a final decision.
TradeStation
TradeStation is a trading platform that also offers zero-commission trades on US-listed stocks and ETFs, while also providing access to futures, fixed income securities, and options.
However, TradeStation has the added value of offering the possibility of trading cryptocurrencies, an instrument that is not yet supported by the Interactive Brokers platform.
That said, TradeStation doesn't offer as much access to foreign instruments compared to IB. Read our full TradeStation review to learn more.
E*TRADE
Similar to TradeStation, E*TRADE offers access to US-listed stocks, options, ETFs, and futures but does not support cryptocurrency trading at the moment.
Meanwhile, among the three brokers, E*TRADE offers the lowest cost for options trading, as it only charges $0.50 per contract, compared to $0.65 charged by IB and $0.60 by TradeStation.
Check out our full E*TRADE review to learn more.
Minimum Investment
$0
Fees
$0
Promotions
Stock and ETF Trades
$0/trade
Options Trades
$0 + ($0.65/contract)
Investor Protection
$500,000 (securities up to $500,000, cash up to $250,000)
Minimum Investment
$0
Fees
$0
Promotions
Stock and ETF Trades
$0
Options Trades
$0 + ($0.65/contract)
Investor Protection
$500,000 (securities up to $500,000, cash up to $250,000)
Minimum Investment
$0
Fees
$0
Promotions
Stock and ETF Trades
$0
Options Trades
$0 + ($0.65/contract)
Investor Protection
$500,000 (securities up to $500,000, cash up to $250,000)
Who Is Interactive Brokers Best For? 
Interactive Brokers is a great platform for active traders and investors. The fact that it provides access to such a wide range of markets and instruments gives it an edge compared to many of its US-based rivals as they don't often support foreign instruments.
That said, the firm is perhaps much more trading- than investing-oriented, as its features are mostly designed to assist the needs of active stock, futures, and options traders.
On the other hand, that doesn't necessarily mean that investors will not feel comfortable or have the resources they need to make informed decisions.
Interactive Brokers FAQ
These are some of the most frequent doubts that investors have about IB, its services, and credibility as a brokerage firm.
Is Interactive Brokers Trustworthy?
Interactive Brokers is a heavily regulated global trading platform overseen by top-tier financial regulators from multiple jurisdictions.
Additionally, the firm has a multiple-year positive track record within the financial industry and they have a long-standing reputation not just among retail traders but also among institutional players.
Is Interactive Brokers Good for Beginners?
Although Interactive Brokers has everything a trader could ask for, amateur investors can feel a bit overwhelmed by the surmounting amount of data that their platform pushes through.
It is a great place to start, yes. Are there others that might be more user-friendly and educational for amateurs? Yes.
So, all in all, this provider is incredible but other brokers may facilitate the process of learning the intricacies of investing by creating a more educational experience when you are just getting started in your trading or investing journey.
Final Thoughts
Interactive Brokers is a personal favorite when it comes to trading platforms. Its large portfolio of available securities, low margin rates, and advanced trading systems is what gets me the most.
On the other hand, if you feel you would like to sign up with a platform that provides a friendlier experience by offering the chance to learn as you move forward, other providers can cater to that particular need perhaps a bit better than IB.
Up Next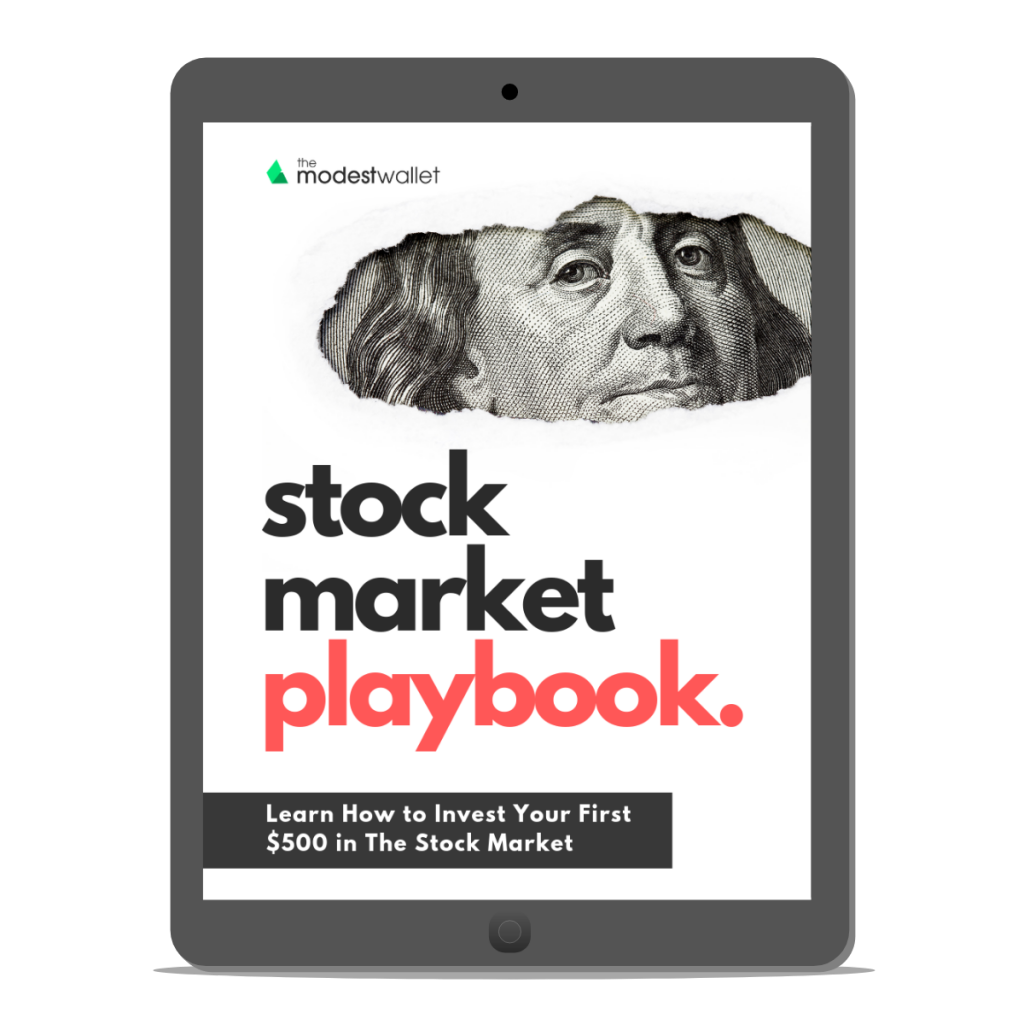 Get our free Stock Market Playbook to learn how to invest your first $500 in the stock market.
Plus our best money tips delivered straight to your inbox.

Alejandro is a financial writer with 7 years of experience in financial management and financial analysis. He writes technical content about economics, finance, investments, and real estate and has also assisted financial businesses in building their digital marketing strategy. His favorite topics are value investing and financial analysis.