Investing in Collectibles 101: A Beginner's Guide
Many or all of the products featured on this page are from our sponsors who compensate us. This may influence which products we write about and where and how the product appears on a page. However, this does not influence our evaluations. Our opinions are our own. Here is a list of our partners and here is how we make money.
---
The information provided on this page is for educational purposes only. The Modest Wallet is a financial publisher that does not offer any personal financial advice or advocate the purchase or sale of any security or investment for any specific individual.
Mankind's eagerness to collect and hoard items is both tied to an evolutionary bias and a desire to preserve the legacy of previous generations by keeping items that were or are considered a part of those eras.
The collectibles market was estimated to be worth $412 billion by the end of 2021 and is expected to reach $700 billion by 2032, and that makes these rare items a potentially attractive investment vehicle for those who have a trained eye or the time needed to identify, buy, and preserve these goods.
In this article, we will be discussing the basics of collectibles, including which kinds of items are considered as such, how investors can get exposure to this market, and what the key variables to consider are to estimate their value.
---
What Are Collectibles?
Collectible items are unique, rare, or hard-to-find goods that can be or have been stored and preserved for years and that have gained sentimental value within a certain audience. For an item to be valuable, there has to be a market for it, and, in the case of collectibles, that market is typically comprised of fans and followers of a certain trend, event, or type of good.
In most cases, the value of a collectible item far exceeds its listing price back when it was available to the general public. Meanwhile, the value of the item is influenced by multiple variables such as its condition, how demanded the item is, and how rare it is.
Even though the two terms tend to overlap in some cases, a collectible item is not necessarily an antique, as the latter is an old item that has gained value over time while the former could be a relatively new item that is both scarce and highly demanded.
---
How Do Collectible Investments Work?
Investing in collectibles starts by developing a keen eye to identify the potential of certain pieces to become highly sought after in the future due to their growing fan base or historical significance.
Even though some services and advisors may do the heavy lifting for investors, it is positive to also have some sort of knowledge about the specific niche that the collector will be specializing in to increase the odds of making profitable transactions.
The next step is to buy the item. Collectibles can be bought at multiple places including auctions, garage sales, trade fairs, pawn shops, directly from the manufacturer (when the good is released), or from private collectors.
After the item is bought, it must be appropriately stored to avoid damage. The conditions of a collectible item affect its value significantly and, therefore, they must be protected from wear and tear, the impact of climate conditions, and other similar factors.
The most profitable collectible items will gain value over time and even more so when the manufacturer is no longer making the product and the number of available pieces is limited.
Once the price of the item gets to the point that it can be sold at a handsome profit, the investor can opt to either liquidate the investment and move on to the next opportunity or keep it for longer if he/she expects that the value will continue to rise in the future. The same places at which the item was bought can be used to sell it.
Collectibles fall under the category of alternative investments. The risks involved in collecting items include physical deterioration, damage, or theft, the possibility that the item does not become valuable for any audience, and the manufacturer's reluctance to discontinue the item as all of those instances would diminish the item's rarity. It is also important to note that the risk of buying counterfeits is high if the item does not come with a certificate of authenticity.
The return on investment produced by collectibles can vary widely depending on market conditions and the item being bought. For example, some estimates point to stamps as returning around 5% to 10% annually in the long term while other goods may generate either less or more depending on how rare they are and whether there is a high demand for it.
---
Best Platforms to Invest in Collectibles
Some companies have created services that securitize collectibles so investors can own a fraction of a certain piece instead of the whole thing. This facilitates the process of incorporating these alternative assets into a relatively small portfolio and, in this section, we share more details about how some of these platforms work.
Collectable
Collectable is an online platform through which users can participate in initial public offerings of collectible items that have been securitized.
The company has operations in both the United States and the United Kingdom, and it is a registered broker-dealer and a member of FINRA and SIPC.
To date, Collectable has settled over $50 million in transactions and currently serves more than 50,000 users. Fees vary for every transaction, and shares can be sold in a secondary market in case the investor wants to cash out.
Moreover, if the company receives a bid for any of the items in its portfolio, it will ask the owners to vote and, if the majority approves, the item would be sold at the bid price and the proceeds will be distributed accordingly. Read our full Collectable review to learn more.
Otis
Otis is an app that allows users to acquire a fractional interest on a collectible item — either physical or digital. The company was recently acquired by the popular investing app Public.com, and this has pushed Otis into the spotlight as Public's users can now incorporate another asset class into their portfolio through this platform.
Apart from the fractionalized ownership alternative, Otis also acts as an auction house that regularly mints non-fungible tokens (NFT) on the Ethereum blockchain. These NFTs give the buyer ownership over the underlying physical asset.
Registering and investing with Otis is quite easy and can be done from a smartphone. Moreover, the company has made available a secondary market in case investors want to cash out at any given point.
Rally
Rally selects the top investments in the marketplace and offers them to investors so they can partially own the pieces to further diversify their portfolios.
The company has designed a user-friendly platform through which transactions can be quickly and easily completed and offer the alternative to buying and selling shares in a secondary market in case investors either want to liquidate their holdings or buy a certain piece after the initial offering has concluded.
The minimum amount required to buy and sell shares of the many assets offered by the platform is very low and starts at around $5 per share. Rally charges no commissions, and registering with the app is free.
Dibbs
Dibbs is a Los Angeles-based company that currently serves over 50,000 users in the United States who can participate in the initial offerings conducted by the firm or buy a fraction of a collectible through the company's user-friendly platform in a matter of minutes.
This platform charges a relatively low 2.9% fee for making transactions within the platform and takes care of all the hassles of owning collectibles including storing, insuring, and shipping the items.
---
Popular Types of Collectibles
There are many types of collectibles and, depending on what you like and which niche you know more about, you can pick one or more items in this list if you plan to start creating a diversified portfolio of collectible goods.
Stamps
Stamps are produced by post offices and providers of shipping services, and they can be collected as the themes and designs of these items change periodically, making them a form of art in itself.
In some cases, post offices have released limited editions of certain stamps that make them collectible items as time passes as the available supply becomes rather limited. Some characteristics that make a stamp valuable include the image featured on it, its monetary value, the type of perforation, and the country of origin.
The most valuable stamps have been sold at auctions for several millions of dollars.
Rare Coins
Coins have been issued by governments throughout history and they have been used either as a mean of payment or have been stored as collectible items when the number of manufactured specimens has been relatively low.
Collectible coins are worth far more than the value of the metal they are made of or the value they have been assigned by the issuer. Their historical significance, rarity, the source who minted them, their condition, and available supply are some of the factors that affect the value of these items.
In some cases, error coins — those that feature some kind of mistake made by the mint — are among the most valuable if the available supply is rather small.
Toys
Toys can be much more than something children can play with in the collectibles market. For the right collector, a toy can be worth much more than the price it was paid for due to either the sentimental value of the piece or how rare it is.
Some renowned brands such as Barbie, Star Wars, Marvel, and Pokémon have manufactured toys that, over time, have gained a lot of value among collectors due to the large audience that loves everything that is connected to the universes they have created.
The value of collectible toys is typically driven by their age, rarity, size of the fan base, and overall conditions.
Fine Art
Fine art is a popular type of collectible, especially for those who have a trained eye to identify pieces with a strong potential to appreciate in value over time or undervalued items.
Collecting fine art doesn't necessarily mean buying original masterworks. In some cases, replicas, reproductions, and copies can also be valuable — especially if the masterwork is particularly rare and popular.
Some variables that drive the value of fine art include the author, the occasion in which the artwork was made and the motive, its rarity, historical significance, condition, and who has owned the piece in the past.
Fine Wine
Wine can become a collectible item if the bottle's age is high and the bottler's reputation is particularly good. Moreover, wines the value of a bottle increases if it is a limited edition or has been stored in a certain way.
For the right buyer, a bottle of wine could be worth several thousands of dollars. For example, a bottle of Romanée-Conti was sold for $558,000 at auction in 2018. Only 600 specimens were produced by the vineyard.
Sneakers
Sneakers have become a staple type of shoe that almost everybody wears at least once during the week due to the comfort they provide and the way they manage to fit with many different types of clothing.
Sports figures have popularized the use of sneakers with one of the most iconic characters in this particular market possibly being Michael Jordan, whose basketball sneakers have been sold by Nike for years and have continued to be popular even after the NBA star retired.
How rare the sneaker is, whether a celebrity was involved in the design process, what condition it's in, who have worn it, and the demand for that particular piece will ultimately shape the value of the item.
Trading Cards
Perhaps not as popular as they were once, trading cards remain a collectible item for sports fans and sentimental folks who love to remember key characters in the history of a specific discipline.
Some of the most popular trading cards are those that portray baseball, basketball, hockey, and soccer stars. Meanwhile, trading cards of certain comics have also become valuable due to the large fan base that follows these sagas.
The value of trading cards is highly dependent on the condition of the item, its rarity, and how large the community is that collects them.
Vintage Clothing
Vintage clothing refers to apparel from a different era that has been stored appropriately to remain in perfect condition. Some examples include original cowboy hats, royalty garments, mid-century dresses from the 1900s, and other pieces that can take people back in time.
The market for this kind of clothing is not confined to eccentric individuals as filmmakers may also rely on these pieces to recreate the kind of clothing that was once popular if they are shooting a movie that takes people back to that time.
The value of this kind of item is driven by its age, rarity, who wore it, the quality of the materials used, and the overall conditions of the piece.
Antique Furniture
Designer furniture and pieces from decades or centuries ago can be considered collectible items as they can be used by decorators, commercial venues, and aficionados to encompass the design of a particular space.
To be considered an antique, at least 50 years should have passed since the piece was manufactured with objects from two centuries ago possibly standing as the most valuable if they are in good condition and have not been restored.
The market for this kind of item is rather large as furniture is a staple item for households and certain types of commercial establishments. One of the most expensive pieces of antique furniture ever sold was the Badminton Cabinet, which was sold at $36.7 million at auction more than a decade ago.
Classic Automobiles
Even though most people love modern vehicles due to their many technological features and how comfortable they are, there is a huge market for collectible automobiles. To be considered as such, the vehicle should be older than 30 years, with limited editions and certain brands and models standing at the top of the charts due to their large community of fans.
Sports cars are typically the most popular in this particular market including models from Jaguar, Chevrolet (the Corvette), Porsche (911), and the Ford Model T – the first vehicle to be mass-produced by a manufacturer.
Rare Jewelry
Jewelry can be valuable due to the expensiveness of the materials used to craft it and the creator's reputation. However, pieces with historical significance or that have been worn by certain individuals at a certain time can also be considered valuable for collectors.
Rare jewelry can be categorized as pieces that are both rare and exotic and that are magnificent enough to complicate the task of replicating them.
Some of the most valuable rare jewelry has been auctioned for hundreds of millions of dollars.
Vintage Watches
Watches are timeless pieces that continue to be an essential part of people's wardrobes as they can be the perfect complement to both a casual and elegant attire. Vintage watches are pieces older than 30 years old that have been crafted by top designers in the industry.
Vintage watches can be sold for several thousands of dollars and their age, rarity, the identity of the crafter or brand, and the condition of the piece are some of the factors that can affect the value of these goods over time.
Movie Collectibles
Movies have been a great source of collectible items for years as certain films and sagas continue to attract the public´s interest including emblematic stories such as Star Wars, superheroes like Batman and Superman, and horror movies like Chucky.
Many different goods are considered movie collectibles starting with posters used to promote the film, items used during filming, and autographs signed by the stars of the movie.
Movie collectibles gain value over time as the fan base of the film grows. Some of the most valuable items belong to franchises that have attracted millions of followers for decades such as the James Bond, Jurassic Park, and Star Wars films.
The value of these items is typically affected by their rarity, age, relevance in the context of the film, and uniqueness.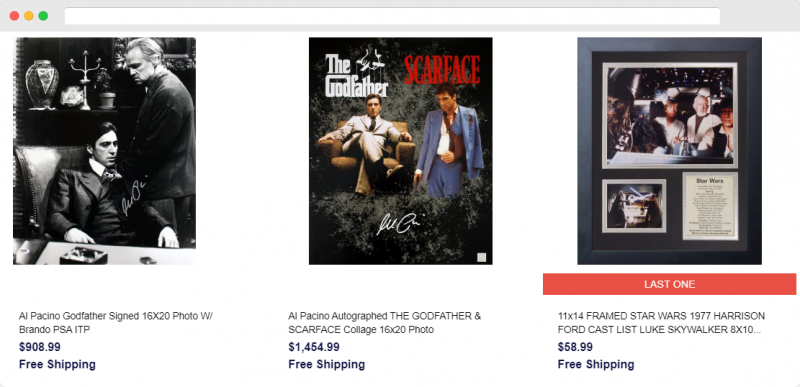 Comic Books
Comic books became popular in the United States in the 1930s and were progressively embraced globally as a form of art and a way to convey complicated ideas through fictional characters.
Many companies nowadays are famous for producing top comics such as Marvel, DC Comics, Valiant Comics, and Dark Horse Comics. Among fans, these publications are valuable and considered collectible – especially when few issues were published or if they are considered special in some way or the other.
First editions tend to be among the most valuable ones with certain issues being sold at auction for millions of dollars while others are regularly traded for thousands.
Sports Memorabilia
Sports memorabilia refers to items that have been used during certain key events and by top performers of each discipline. The kind of good that can be considered as such varies widely depending on the sport.
In baseball, for example, the most common ones are bats, balls, and uniforms. Meanwhile, in basketball, it could be shoes, an autographed ball, or a jersey.
The value of these items fluctuates depending on who signed them, when they were used, or who wore them. The prominence of the sports player, the relevance of the event, and how much time has passed since it occurred are some of the things that can play a role in shaping the price of sports memorabilia.
Babe Ruth's Jersey is among the most valuable memorabilia ever sold, auctioned at $5.64 million, along with the bat he used for his first home run, which was reportedly sold at $1.27 million.
---
How Collectibles Are Valued
Even though the specific factors that shape the value of collectibles may vary from one type to the other, certain characteristics will always play a role in determining their price.
Supply & Demand
As with everything else, supply and demand are the first variables that will determine how valuable a collectible is. Items with a huge following or that are considered top-tier in their respective niches will always be priced higher than those that are rarely collected.
Meanwhile, the number of similar or exact replicas of the item that are currently available in the market will also influence its price. One-of-a-kind goods tend to be priced higher than those that were mass-produced.
Rarity
Rare items are considered either unique, hard to find, or just odd. One example of this is error coins. These items are valuable because they are uncommon. That said, rarity can also be attributed to items that have been signed by someone who did not usually sign things or if the item was considered lost.
The rarer the item, the higher its value should be as long as there is a big enough audience of people who would like to get their hands on it.
Authenticity
An item's authenticity will play a key role in determining its price. Authenticity is typically verified by an expert, and a certificate is issued once they have made a qualified judgment that the object is what the owner claims it is.
Some sports teams and brands tend to sell memorabilia with their respective certificates of authenticity, or producers may incorporate logos and marks that can assure the buyer that he is purchasing an original.
Condition
In the collectibles market, condition is everything. Since most of the items being traded are relatively old, how preserved they are will influence the price of the object tremendously.
In the case of toys, products that are still in the box – and even more so if the box is in good condition – will be worth more than those that have been unboxed. When it comes to items such as cards and documents, the way they have been preserved affects how they age significantly.
As a rule of thumb, the more the product or item looks as if time has not passed, the more valuable it will be for a collector.
Provenance
Provenance refers to where a product was manufactured or, in some cases, by who. This is particularly important for fine wine, jewelry, and coins. In the case of wines, certain vineyards are considered household brands in the luxury segment. In those cases, provenance plays a key role in determining the price of the good.
---
Advantages of Investing in Collectibles
They can be used to further diversify the alternative assets portion of an investment portfolio.
The upside potential can be extremely high if market trends change favorably.
Collectors can remain anonymous.
Since most collectibles are physical assets, they can be easily transported to remote places for selling.
Many people might find collectible investing both a lucrative and fun activity as they will probably buy items related to trends they are passionate about.
---
Downsides of Investing in Collectibles
Some collectibles can be very illiquid if market conditions deteriorate or interest for that type of item fades.
Collectibles do not generate any kind of income such as dividends or royalties.
The risk of theft, damage, or destruction is high and insurance policies can be expensive.
Buying collectibles that come without a certificate of authenticity from a well-reputed source can lead to losses if the item turns out to be a counterfeit.
Valuing a collectible can be difficult and may require the disbursement of professional fees paid to appraisers.
---
FAQs on Collectible Investments
We have found some of the most frequently asked questions regarding collectible investment, here are our answers.
Are Collectibles a Good Investment?
Overall, the return realized by an investor who buys and holds collectibles can vary widely depending on what he bought, how much time has passed since the item stopped being available to the masses, and the overall conditions of the market or niche.
If the economy is not experiencing a recession and the item has a large enough fan base, chances are that the value of the collectible will increase as time passes and its rarity increases.
Moreover, there are periods during which the demand for certain items increases due to fads and trends. In those scenarios, the value of the item may increase at a faster rate than usual, but typically for a short period, and investors must keep an eye on the market to identify potential once-in-a-lifetime opportunities to sell their collectibles at a great price.
Are Collectibles a Safe Investment?
As with any other investment, there are risks involved in buying collectibles including the possibility that the item could be damaged, lost, or destroyed. Moreover, if the item has not been authenticated, the risk of fraud increases for a prospective buyer.
Other risks include a diminishing fan base or audience of prospective customers and illiquidity, which means that it might be hard to find buyers for the item. This could lead to markdowns and lower returns on investment.
How Are Collectibles Taxed?
Collectibles are taxed as any other investment. If the investor flips their holdings in less than a year, the profits resulting from the operation will be taxed as ordinary income. Meanwhile, if the item is sold at a later date, the profits will be taxed at the capital gains rate. The applicable long-term capital gains tax in the United States is currently capped at 28%.
Certain expenditures related to collectible investments such as insurance and storing costs may be tax-deductible.
Interestingly, if a collectible item is displayed or used, capital losses cannot be claimed in case it is sold at a price lower than the cost basis.
How Much Are My Collectibles Worth?
The value of a collectible item can vary widely depending on some of the factors discussed earlier in this article (supply/demand, age, conditions, rarity, and provenance). A good way to determine how much a collectible is worth is to take it to an appraiser, an auction house, or a pawn shop. There are also online appraisal services, and some of them charge relatively low fees.
Are Collectibles Investments Good for Beginners?
Investing in collectibles can be quite rewarding if you have a trained eye for certain types of items and can easily identify potential winners in certain niches of the market. For those who have no prior experience in this activity, it might be easier to rely on some of the platforms mentioned in this article to buy and hold collectible items whose potential has been identified by professionals in the industry.
Are Collectibles a Liquid Investment?
The best answer is, it depends. The liquidity of collectible items will largely depend on the size of the audience that has an interest in that particular type of good. For example, items related to the most popular films such as Star Wars or comic books from Marvel will typically enjoy a sufficiently strong demand in most market conditions to ensure that buyers will easily be found for most items.
That said, since supply and demand may vary drastically for specific items based on market trends, the price at which the item can be sold at different points in time can fluctuate wildly.
Overall, collectibles are highly illiquid if compared with other alternative asset classes such as cryptocurrencies, real estate, hedge funds, and private equity.
---
Final Thoughts
Collectible items can be a great addition to a portfolio to further diversify the portion allocated to alternative assets. That said, it might take a trained eye or some guidance from a professional to identify the best items to invest in to make sure that the money poured into this asset class will deliver decent returns over time.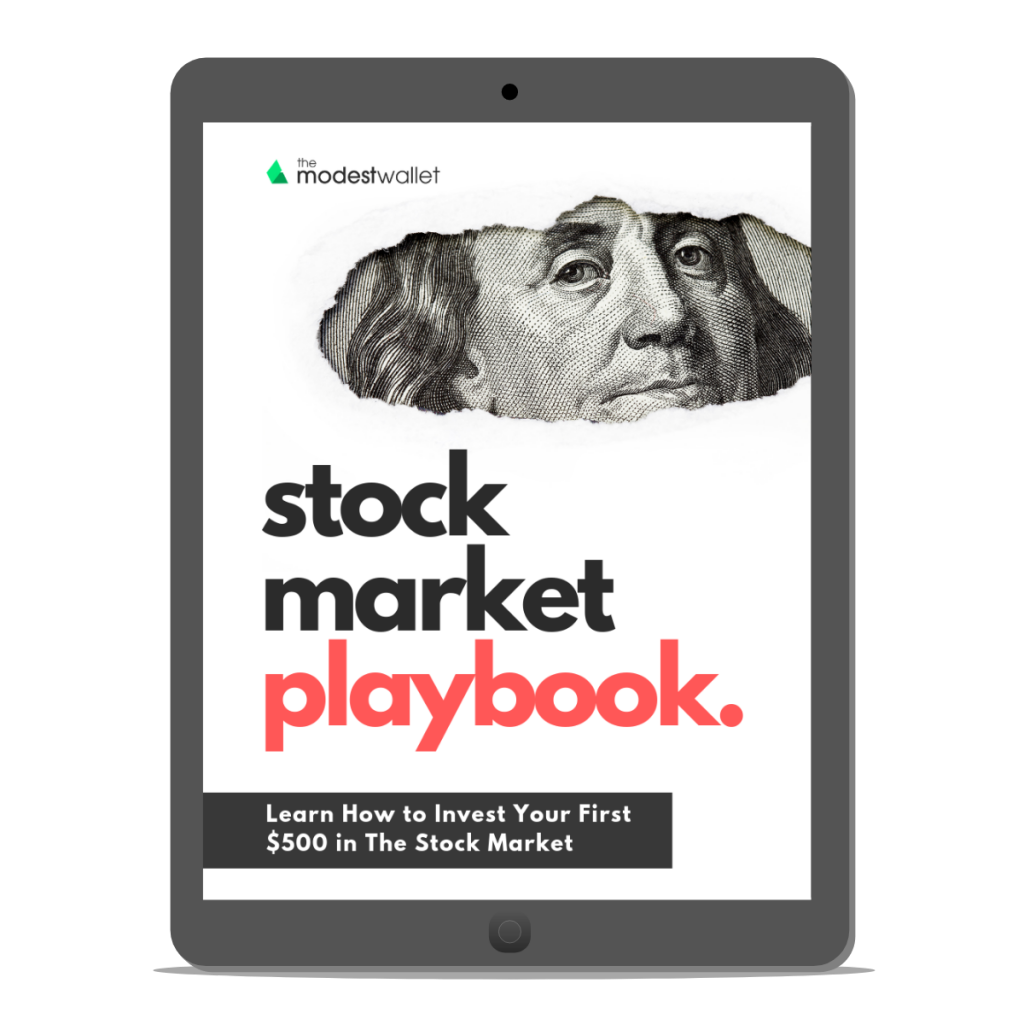 Get our free Stock Market Playbook to learn how to invest your first $500 in the stock market.
Plus our best money tips delivered straight to your inbox.

Alejandro is a financial writer with 7 years of experience in financial management and financial analysis. He writes technical content about economics, finance, investments, and real estate and has also assisted financial businesses in building their digital marketing strategy. His favorite topics are value investing and financial analysis.