Investing in Wine: A Beginner's Guide
Many or all of the products featured on this page are from our sponsors who compensate us. This may influence which products we write about and where and how the product appears on a page. However, this does not influence our evaluations. Our opinions are our own. Here is a list of our partners and here is how we make money.
---
The information provided on this page is for educational purposes only. The Modest Wallet is a financial publisher that does not offer any personal financial advice or advocate the purchase or sale of any security or investment for any specific individual.
Technology and financial innovation have made it easier for investors to get access to the most exotic asset classes through the creation of vehicles that reduce entry barriers and transaction costs.
One great example of this leap forward is fine wine investing, an activity that was previously confined to the wealthiest cohorts of society. Fine wine investing is now becoming more mainstream through companies that offer the possibility of buying a fraction of a high-priced case of bottles.
In this article, we explain in detail what wine investing is, how it works, and how you can incorporate this alternative asset class into your portfolio for an extra layer of diversification.
---
What Is Wine Investing?
Wine investing consists of buying bottles, cases, or shares of a company that holds a certain collection of fine wines with the expectation that the price of these high-end products will increase over time.
Fine wine is exotic, rare, unique, and valuable. Statistics suggest that only 1% of the wine market is considered investment-grade or collectible, meaning that a trained eye is required to identify the most valuable specimens out there.
Vinovest, a specialized investment fund that offers access to this market, has created an index that tracks the performance of fine wine prices. According to the company, fine wine investing has produced an annualized return of 10.6% in the past 30 years.
---
How Do Wine Investments Work?
The way people invest in fine wine has changed as a result of technology. In the past, this could only be done by buying expensive bottles at a physical auction or privately. The bottles had to be stored by the owner and there were many risks associated with this activity.
Nowadays, many investment funds have opted to focus on this market and have created vehicles through which investors can get exposure to fine wine without having to do the heavy lifting.
These are the three basic ways to invest in the fine wine market nowadays:
Invest in a fine wine fund: Companies like Vinovest offer access to the fine wine market via diversified portfolios of different types of wines. These portfolios are designed and managed by professionals and their performance has been quite positive over time.
Buy wine stocks: Wine stocks are shares of companies that produce and commercialize wine. Some of the most popular publicly-traded businesses in this industry include Constellation Brands (NYSE: STZ), Treasury Wine Estates (ASX: TWE), Brown-Forman (NYSE: BF.A), and Pernod Ricard (EPA: RI).
Buy bottles and cases directly: If you consider yourself a "connoisseur," you can opt to buy fine wine directly from a private collector or at auctions. Keep in mind that you'll have to bear the risks and costs associated with this activity including storing and protecting your bottles from being damaged or broken.
On the other hand, many variables are considered when valuing a bottle of wine. This is a summary of the most important ones.
Uniqueness: The lower the available supply, the higher the price, if the wine's quality is top-notch. Limited editions are, therefore, considered more valuable than bottles that can be found anywhere.
What the critics have said about it: In the world of fine wine, experts have a strong influence on how much a bottle is worth. Therefore, the ratings a bottle receives from top critics, sommeliers, and oenologists could define the price at which a bottle could be sold to the public or at an auction.
Longevity and age-worthiness: Old wines tend to be more valuable as long as they age well. Not all wines age the same as there are many variables including their flavor and acidity that can make them taste better or worse with the passage of time. Wines can be aged for 10 to 25 years.
Who made it: Which vineyard made the wine is also a factor that affects the price of a bottle. If the vineyard is well-reputed, the odds that wine will become valuable over time increase.
---
Ways to Invest in Wine?
Now that we have discussed how wine investing works, the following is a summary of the kind of vehicles that can be used to invest in this exotic asset.
Invest in Bottles of Fine Wine
The first, and perhaps most obvious, way to invest in wine is to buy bottles or cases and hold them with the expectation that they will appreciate in value over time.
For this to work, a trained eye is required as investors will need to identify those wines with the most potential for price appreciation based on the variables discussed earlier in the article.
Investment-grade wines account for only 1% of the total market and this increases the challenge for investors as they need to be very careful not to be cheated or defrauded by people who could take advantage of a buyer's lack of experience to sell average wine for a premium price.
World-class vineyards are typically those that produce investment-worthy bottles. Here's a list of some of the best vineyards to be considered:
Chateau Latour
Château Lafite Rothschild
Sine Qua Non
Screaming Eagle
Chateau Petrus
Château Haut-Brion
Chateau Rosseau Chambertin
Château de Beaucastel
Chateau Cheval Blanc
Château Cos d'Estournel
How Does It Work?
Investment-grade wine can be purchased from many different parties. First, it is possible to buy bottles and cases from private collectors and other investors.
In most cases, the best idea is to buy bottles and cases from either a broker or an exchange as they can provide certificates about the origin of the wine. That will reduce the risk of being defrauded by purchasing cheap wine passed as top-quality.
Finally, auction houses like Sotheby's and Christie's regularly hold events in which they sell investment-worthy wine.
Once the bottles are bought, the investor must choose how to store them. Self-storage is the cheapest alternative but also carries significant risks. Meanwhile, it is also possible to store the bottles at a specialized facility. However, this option could be very expensive and may eat up a big portion of the gains earned from the investment.
In summary, investors should research and identify the bottles with the most potential to experience price increases. Once they do that, they can buy them, store them safely, and sell them later in the future at a profit.
Pros
Certain individual wines can see their value increase faster than the market as a whole.
The minimum investment is typically lower than other alternatives.
Trained individuals have an edge as they may be able to identify the rarest and most promising investment-worthy wines.
Cons
The risk of being defrauded is high.
Storing the wine in a professional facility can eat up most of the gains produced once the investment is liquidated.
Investors require a trained eye and in-depth knowledge about the market to identify the most promising opportunities.
Invest in Wine Stocks
Wine stocks are shares of publicly-traded companies that produce, commercialize, or participate in the wine market somehow.
Even though the number of pure-play public wine companies is rather limited, there is a list of businesses whose revenues are mostly derived from industry and investors can opt to buy their shares to get exposure to this market.
This is a list of some of these companies and their tickers. Some of these stocks trade on a major exchange in the United States while others are considered over-the-counter (OTC) stocks — typically those that are based overseas.
These are some of the most popular wine stocks:
Moreover, for investors who prefer to adopt a more conservative approach or whose expertise in stock-picking is rather limited, it is also possible to invest in companies tied to the alcoholic beverages market through an exchange-traded fund (ETF).
Unfortunately, there are no ETFs that focus specifically on wine stocks at the moment or in companies within the alcoholic beverage market.
How Does It Work?
Investing in wine stocks is easier than buying individual bottles and storing them. All an investor needs to do is open an account with a well-reputed brokerage firm such as Robinhood, Fidelity, Firstrade, or E*TRADE.
The minimum deposit to open an account with these providers is usually low and most brokers don't charge any commissions for trading US-listed securities like the wine stocks mentioned above.
Ideally, investors should hold on to their shares for longer than three years. The process of picking the best wine stocks can be daunting to beginners if they don't understand how to value a business or determine if a stock is attractive from a fundamental standpoint.
It is also important to note that investing in wine stocks will not necessarily deliver the same performance as investing in wine bottles directly.
For example, Constellation Brands (NYSE: STZ) delivered compounded annual gains of 28% in the past 10 years while Brown-Forman Corporation (NYSE: BF.A) produced 14% gains during the same period.
Pros
The process of buying wine stocks is easy and cheap.
Investing in certain companies can deliver higher gains compared to buying and holding wine bottles directly.
Transaction costs are low compared to other alternatives.
Cons
The number of pure-play wine stocks is limited.
Advanced stock-picking skills are required.
There are no pure-play wine ETFs.
Invest in Wine Futures
Wine futures, also known as "En Primeur," are a way to invest in wine before it is bottled. In essence, this instrument gives investors ownership over a certain harvest that has not yet been bottled and that should go to market in around two to three years.
For vineyards, this is a way to cash in on the harvest way before the aging process is completed. For investors, the margin-left on the table by the vineyards can be taken up or it may also allow them to secure a certain number of bottles of an upcoming limited edition.
How Does It Work?
Wine futures were previously accessible only to wine insiders, a.k.a. people who had a stake in the industry and knew its inner works.
However, platforms like Vinovest and other intermediaries have made wine futures accessible to retail investors from time to time for them to cash in on these instruments as well. Read our full Vinovest review to learn more.
Other companies such as Sotheby's Wines and JJ Buckley also allow investors to buy Bordeaux futures and other similar En Primeurs.
The easiest way to invest in these futures is through one of these companies.
Pros
Investors can get a cut of the profits that would typically go to the vineyard if the wine is sold after it has been bottled.
They can be a great way to secure a handful of rare and valuable bottles in limited editions.
As long as the market is in good shape, En Primeurs carry a low risk.
Cons
Access to this market is, to some extent, limited and transaction fees could be high.
Wine futures in their current state are not very liquid, meaning that it might be difficult to sell them before they expire.
Invest in Wine Online
Multiple financial technology companies have undertaken the mission to democratize and facilitate access to the fine wine market to retail investors with little experience or knowledge in this market.
These companies have created vehicles through which diversified portfolios of fine wine can be built and they have developed intuitive and highly user-friendly platforms that allow investors to complete this process in a matter of minutes.
For many, this could be the best approach to invest in wine as they would be letting professionals do all the heavy lifting, including the authentication of the bottles and their proper storage.
How Does It Work?
Vinovest and Vint are two of the most popular companies in this particular space. They enable investors to build a diversified portfolio of fine wine with as little as $100.
Opening an account with these companies is easy and can be completed online in a matter of minutes. Once the initial deposit is cleared, the investor will be able to create a diversified portfolio of multiple types of wines or let a robo-advisor build it for them.
With Vinovest, investors fully own their holdings. Meanwhile, with Vint, investors own shares of a vehicle that owns a certain fine wine collection.
Fees vary from one provider to the other. In the case of Vinovest, annual management fees start at 2.85% and can be reduced if the minimum investment increases. Meanwhile, Vint does not charge any management fee. Instead, they make money via sourcing fees.
Minimum Investment: $1,000
Fees: 2.5% to 2.85% Annual Fee
Account Types: Taxable
Promotion: None

Pros
The minimum investment required to build a portfolio is typically low.
Some providers offer the possibility of letting a robo-advisor build the portfolio on behalf of the investor.
Management fees are affordable.
Investors can opt to drink their wine bottles if they want to (with Vinovest).
Investors retain full ownership of their wine investments (with Vinovest).
Cons
In the case of Vint, selling shares of a fine wine collection might take time.
---
Benefits of Investing in Wine
Wine investing has delivered positive gains of over 10% in the past 30 years.
The incorporation of fine wine into a portfolio can add an extra layer of diversification.
There are many vehicles nowadays through which investors can build a broadly diversified portfolio of wine bottles and cases.
Wine can act as a hedge against inflation as prices will typically go up in times of elevated price pressures.
---
Downsides of Investing in Wine
There are many risks associated with investing in wine, including the possibility of losing the entire principal if bottles are broken or damaged during transportation or when stored.
Storing and insurance costs can be high if investors opt to buy and hold individual bottles.
It could be hard to find buyers during times of economic distress.
Untrained individuals are exposed to being defrauded.
---
FAQ on How to Invest in Wine
The following are answers to the most frequently asked questions we get on the topic of how to invest in wine.
Is Wine a Good Investment?
Data compiled by Vinovest suggests that fine wine investing has delivered annualized returns of 10.6% in the past 30 years or so. These gains are similar to those produced by top equity indexes like the S&P 500 over long periods.
Is Wine Investing a Liquid Investment?
The liquidity of a wine investment varies depending on the vehicle used. Those who opt to buy bottles directly to sell them years later can encounter some challenges if the market for those particular editions has become smaller.
Meanwhile, investing in wine through a fund such as Vinovest could increase liquidity as these companies typically help investors in selling their holdings to another party through their platform.
In the case of wine stocks, liquidity is high as transactions can be settled almost instantly through an authorized broker-dealer.
Should I Invest in Wine as a Beginner?
Fine wine investing is a risky activity if you are not familiar with how the market works, unless you opt to do it through an investment fund. These funds build diversified portfolios curated by top professionals in the industry to reduce risks and maximize returns.
Is It Risky to Invest in Fine Wine?
All asset classes carry a certain risk and fine wine investing is not the exception. Even though returns have been positive in the long run, the value of your fine wine portfolio could fluctuate significantly in the short term and investors should be prepared for that volatility and for the possibility of experiencing losses if the wine market or the value of some specific bottles goes down as a result of market dynamics.
How Much of My Portfolio Should Be Allocated to Wine?
As a rule of thumb, the weight of these investments should not exceed 5% of the total portfolio or 25% of the alternative investments portion of the portfolio. However, the specific weight that wine assets have on your portfolio should be defined based on your risk tolerance, income, financial goals, job situation, and other similar factors.
Is Wine Investing Profitable?
According to data from Vinovest, wine prices have delivered gains of 10.6% per year in the past 30 years.
How Much Money Do I Need to Start Investing in Wine?
The minimum investment to incorporate fine wine into your portfolio can start at a couple of hundreds of dollars if you buy an individual bottle or a handful of wine stocks. Meanwhile, more sophisticated vehicles such as Vinovest require a minimum investment of $1,000.
What Kind of Performance I Can Expect from Wine Investing?
According to Vinovest, wine prices have delivered annualized gains of 10.6% in the past 30 years. As for wine stocks, Constellation Brands (NYSE: STZ) and Brown-Forman Corporation (NYSE: BF.A) have produced compounded annual gains of 28.2% and 14.3% in the past 10 years respectively.
---
Final Thoughts
Investing in wine might sound a bit challenging at first glance but financial innovation and technology have teamed up to facilitate this practice for retail investors. If you are looking for a way to add an extra layer of diversification to your portfolio, wine investing can be exactly what you have been looking for.
We hope that the information in this article can help you in making your first investment in this exotic market.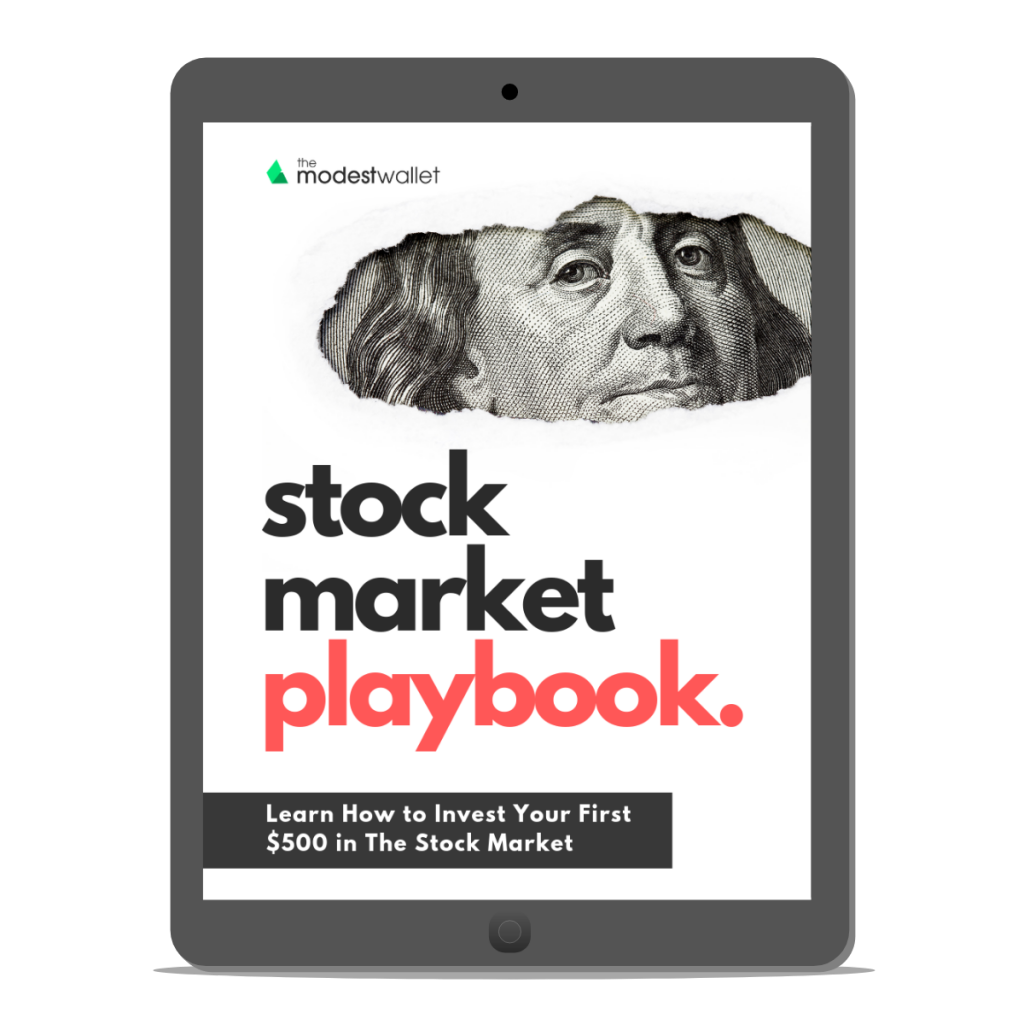 Get our free Stock Market Playbook to learn how to invest your first $500 in the stock market.
Plus our best money tips delivered straight to your inbox.

Alejandro is a financial writer with 7 years of experience in financial management and financial analysis. He writes technical content about economics, finance, investments, and real estate and has also assisted financial businesses in building their digital marketing strategy. His favorite topics are value investing and financial analysis.