Many or all of the products featured on this page are from our sponsors who compensate us. This may influence which products we write about and where and how the product appears on a page. However, this does not influence our evaluations. Our opinions are our own. Here is a list of our partners and here is how we make money.
The information provided on this page is for educational purposes only. The Modest Wallet is a financial publisher that does not offer any personal financial advice or advocate the purchase or sale of any security or investment for any specific individual.
Kraken is one of the world's oldest crypto exchanges, so it's a popular choice for investors that want to maximize their crypto trading options.
That said, it still might not be the right crypto exchange for your needs.
To help you out, we've put together this detailed Kraken review. Up next, we'll walk you through all of Kraken's different features so you can find the perfect crypto exchange for your investment style.
Quick Summary: Kraken is a US-based cryptocurrency exchange that allows users to buy and sell cryptocurrencies. Kraken is one of the oldest and largest cryptocurrency exchanges operating in 48 US states and 176 countries.
What Is Kraken?
Kraken is one of the oldest and largest cryptocurrency exchanges. The company got its start in 2011 when founder Jesse Powell decided to create a crypto exchange to replace the now-defunct Mt. Gox exchange if it were to shut down.
Over the years, Kraken has become one of the most powerful crypto trading platforms. It now offers its services to citizens of more than 150 countries and it boasts some of the most advanced charting and trading tools on the market.
How Does Kraken Work?
As a cryptocurrency exchange, Kraken is an intermediary between sellers and buyers of crypto. To use Kraken, you'll first need to make an account. Here's what you need to know.
Getting Started
If you want to use Kraken, you need to determine your eligibility for an account. The company supports account holders over the age of 18 from all countries except:
Tajikistan
Syria
North Korea
Libya
Iraq
Iran
Cuba
Congo-Kinshasa
Congo-Brazzaville
Afghanistan
Do keep in mind that, while the platform is accessible to US residents, it is not available in the states of New York or Washington.
If you live in a country that's eligible for a Kraken account, you can start gathering your required information. You will need the following to be able to apply:
Full name
Date of birth
Phone number
Physical address
Email address
Device for two-factor authentication
Opening an Account
To make an account, you'll go to Kraken's website and fill out an application. This requires entering some personal information and verifying your email address. Once you do that, you'll have a functioning Kraken account.
However, there are three primary levels of Kraken account verification, each of which offers you access to different features. These include:
Starter – Starter account holders need only the information listed above to open an account. This level has low limits for withdrawal and margin trading.
Intermediate – Intermediate account holders need to provide all the same information as starter account holders, plus an address-bearing photo ID, occupation information, a social security number, and a selfie. Doing so gives you expanded access to Kraken features, like high withdrawal limits.
Pro – Pro account holders need to provide all the same information as intermediate account holders, plus answers to a questionnaire. This additional verification information provides access to the highest levels of withdrawal and trading features.
Funding Options
If you want to purchase crypto on Kraken, you'll need to fund your account. The company currently supports accounts that use one of the following currencies:
US dollar
Canadian dollar
Australian dollar
Euro
British pound sterling
Swiss franc
Japanese yen
If you want to fund your Kraken account using fiat currencies, your deposit options and fees will vary based on the fiat currency that you use. For US dollar accounts, you can only deposit your funds using wire transfer. The fees for wire transfers vary based on the service provider, so check your anticipated costs carefully before transferring funds.
Do note that while Kraken does support the purchase of crypto through a debit or credit card, this option is not currently available to US residents.
Cryptocurrencies Available on Kraken
Kraken currently supports trades on more than 50 cryptocurrencies, including:
However, not all tradable cryptocurrencies on the platform are available for margin trading.
Kraken Features & Functionality
Kraken comes with several features out of the box, from a stellar trading platform to marking trading options and a good mobile app.
| | |
| --- | --- |
| Minimum Deposit | Varies by cryptocurrency |
| Trading Fees | 0.00% to 0.26% |
| Number of Cryptocurrencies | 50+ |
| Supported Cryptocurrencies | ZRX, AAVE, GHST, ALGO, ANKR, ANT, REP, REPV2, BAL, BNT, BAT, BTC, BCH, ADA, LINK, COMP, ATOM, CQT, CRV, DAI, DASH, MANA, DOGE, EWTENJ, MLN, EOS, ETH, ETC, FIL, FLOW, GNO, ICX, KAVA, KEEP, KSM, KNC, LSK, LTC, LPT, MKR, MINA, XRM, NANO, OCEAN, OMG, OXT, PAXG, DOT, MATIC, QTUM, REN, RARI, XRP, SRM, SC, SOL, XLM, STORJ, SUSHI, SNX, TBTC, USDT, XTZ, GRT, SAND, TRX, UNI, USDC, WAVES, YFI, ZEC |
| Supported Countries | 170+ including USA, Canada and UK |
| Account Types Available | Taxable |
| Apps | Mobile (iOS / Android) |
| Promotion | None |
| Support | Live chat support |
Kraken Trading Platform
If you're looking to buy or sell crypto with Kraken, you'll head over to the Kraken Trading Platform, which you can find online or in the app.
Then, the easiest way to buy crypto on the platform is to use the Instant Buy feature. This function lets you enter a fiat currency value (e.g., $100), to exchange for any supported crypto.
Or, you can place market or limit orders for supported currencies on the platform. The platform also provides limited market data for supported cryptocurrencies to help you determine when you should buy or sell assets in your portfolio.
Kraken Cryptocurrency Futures
As one of the world's first crypto futures-enabled platforms, Kraken allows for futures trading on some of its supported cryptocurrencies, such as USD-Bitcoin. Fees are minimal on Kraken Cryptocurrency Futures with costs as low as 0.01% for takers based on your 30-day trading volume.
However, Kraken Cryptocurrency Futures are not currently available to US residents. You must also have an Intermediate or Pro verified account to be able to access crypto futures.
Kraken Staking
Kraken offers crypto staking support for account holders through Kraken Staking. The service lets account holders transfer stakeable crypto (there are about 10 stakeable currencies) to their Kraken Staking Wallet.
Then, so long as you keep your staked crypto in your Kraken Staking Wallet, you'll earn rewards of 0.25% to 12% paid out twice weekly on all your staked assets.
Do note that off-chain staking is not currently available to US residents or residents of many other countries. However, most investors are eligible for on-chain staking.
Kraken OTC Desk
Kraken's OTC Desk is an innovative way to conduct large crypto transactions without having to place trades on the public exchange.
This service gives investors one-on-one support from an experienced trader during a direct OTC transaction. Fees are also generally much lower when using the OTC Desk rather than the regular Kraken Trading Platform.
The catch? The minimum Kraken OTC trade size is $100,000. But, the Kraken OTC Desk can be a nice choice for high net-worth individuals.
Margin Trading
Kraken allows investors to leverage their account balance to trade crypto using margin investing. With Kraken, you can leverage up to five times your account value and access up to $500,000 in funds to trade more than one dozen cryptocurrencies, like Bitcoin.
Margin trading with Kraken does incur some fees. This includes the usual trade fee, plus an opening fee of about 0.02% of the position balance. You'll then be charged 0.02% of the position balance every four hours until you close your position.
Cryptowatch
For advanced crypto traders, Kraken offers Cryptowatch, a premium trading terminal. With Cryptowatch, traders get access to real-time market data for dozens of exchanges, such as Gemini, Binance.com, and Coinbase Pro.
Cryptowatch offers premium, real-time charting features. Advanced traders can trade on the platform for free, too. This makes Cryptowatch a cost-effective, albeit complex, way to trade crypto for experienced traders.
Mobile App
For a quick way to place trades from anywhere, Kraken offers the Kraken, Kraken Pro, and Kraken Futures apps. These apps are available on Google Play and the Apple App Store and they have high ratings on both platforms.
However, the standard Kraken app is not yet available in the US, so US traders have to place mobile transactions from Kraken Pro, which doesn't support Instant Buys.
Kraken Pricing & Fees
Like many exchanges, Kraken's fee structure is complicated. Since the company's fees vary by country, we'll focus on fees for US account holders.
Funding Fees
As we've mentioned, there are different fees associated with funding your account that depend on the wire transfer service you use. Those fees are not controlled by Kraken, though, so confirm them before transferring funds.
| Deposit Method/Processor | Deposit Minimum | Deposit Fee |
| --- | --- | --- |
| FedWire (MVB Bank) | $1 | Free |
| FedWire (Signature Bank) | $1 | Free |
| FedWire (Silvergate) | $100 | $10 |
| FedWire (Etana Custody) | $150 | Free |
| FedWire (Synapse) | $20 | $5 |
| Cryptocurrency Deposit/Withdrawal | Varies by currency | Varies by currency |
Instant Buy Fees
Kraken Instant Buy transactions made using US dollars or stablecoins have a 0.9% fee. Meanwhile, buying crypto using your current crypto assets incurs a fee of 1.5% per purchase.
| Kraken Fee | Payment Card Processing Fee | Online Banking Processing Fee |
| --- | --- | --- |
| 0.9% fee for any stablecoins | 3.75% + €0.25 | 0.5% |
| 1.5% fee for any other crypto or FX pair | 3.75% + €0.25 | 0.5% |
Trading Fees
If you trade crypto using the Kraken Pro app or online platform, you'll be charged a fee using a maker-taker fee schedule. With a maker-taker fee schedule, people who create market liquidity with limit orders are makers. Meanwhile, people who remove market liquidity with market orders are takers.
Fees with Kraken vary from 0.16% to 0% per trade based on the trade's value and whether you're a maker or taker. Low-value taker trades pay higher fees while high-value maker trades pay lower fees.
| 30-Day Volume (USD) | Maker Fee | Taker Fee |
| --- | --- | --- |
| $0 - $50,000 | 0.16% | 0.26% |
| $50,001 - $100,000 | 0.14% | 0.24% |
| $100,001 - $250,000 | 0.12% | 0.22% |
| $250,001 - $500,000 | 0.10% | 0.20% |
| $500,001 - $1,000,000 | 0.08% | 0.18% |
| $1,000,001 - $2,500,000 | 0.06% | 0.16% |
| $2,500,001 - $5,000,000 | 0.04% | 0.14% |
| $5,000,001 - $10,000,000 | 0.02% | 0.12% |
| $10,000,000+ | 0.00% | 0.10% |
Stablecoin & FX Pairs
This fee schedule applies to FX pairs (EUR/USD) and where a stablecoin is the base currency (USDT/USD, DAI/USDT, etc.).
| 30-Day Volume (USD) | Maker Fee | Taker Fee |
| --- | --- | --- |
| $0 - $50,000 | 0.20% | 0.20% |
| $50,001 - $100,000 | 0.16% | 0.16% |
| $100,001 - $250,000 | 0.12% | 0.12% |
| $250,001 - $500,000 | 0.08% | 0.08% |
| $500,001 - $1,000,000 | 0.04% | 0.04% |
| $1,000,000+ | 0.00% | 0.00% |
Other Account Fees
Other than the fees listed above, Kraken does not directly charge fees to account holders. They do not charge for account maintenance, staking crypto, transferring funds to your futures wallet, or for trades placed on the Kraken OTC Desk.
Kraken Security & Insurance
If you're going to invest in crypto, you must use a secure exchange. So, here's a quick look at Kraken's security and insurance policies.
Security
With Kraken, 95% of account holder's crypto deposits are kept in offline storage that's distributed around the world to reduce the risk of successful hacking attacks or physical theft.
Kraken has a dedicated security team to ensure the system is ready to fend off hackers. The firm also uses two-factor authentication to keep your account secure. Furthermore, Kraken has a high-priority 24/7 live chat function that can help you get support at any time for security concerns.
Insurance
Funds held with Kraken are not FDIC-insured. But, this is true of all cryptocurrencies in the US as crypto is not currently eligible for FDIC insurance.
Additionally, while the company doesn't have dedicated insurance for their client's crypto holdings, they do state that they are a crypto exchange, not a crypto wallet. As a result, they generally recommend transferring your funds to your personal wallet for safekeeping.
Kraken Customer Support
If you need customer support, Kraken has a dedicated support team at the ready. The firm has a customer service team that operates all day, every day, even on weekends, holidays, and evenings.
You can always access the company's online help pages, which have answers to most questions. Additionally, the firm operates a live chat function both online and in the app.
However, it's worth noting that Kraken doesn't currently have a customer service phone line, so email and live chat are your only support options.
Kraken Pros
Available in more than 150 countries
Great security features
Dedicated customer support line for security concerns
Support for multiple fiat currencies
Quick and easy to make an account
Offers margin and futures trading
Relatively low fees, even for Instant Buy transactions
Kraken Cons
Complicated fiat currency funding options
Only supports wire transfer for US account holders
Deposit fees can be fairly high for some currencies
Eligibility for features depends on the country of residence
Many features not available to US residents
No phone-based customer support
Kraken Alternatives
Not sure that Kraken is right for you? Here are two other excellent exchanges to consider:
Coinbase
If you want an easy-to-use crypto exchange, Coinbase is a sure bet. One of the largest US-based exchanges, Coinbase prides itself on making crypto investing as easy as possible.
The service has a sleek user interface that allows you to buy and sell crypto with ease. It also offers a slew of other features that are hard to find elsewhere, like a crypto-backed debit card and the ability to earn free crypto by taking educational courses.
However, Coinbase's ease of use comes with high fees, which can stymie more experienced investors. Nevertheless, if you're okay with paying for convenience, Coinbase is a solid exchange for newer crypto traders. Read our full Coinbase review to learn more.
Gemini
Gemini is a relative newcomer to the world of crypto exchanges, but it's quickly made a name for itself as a user- and security-centric exchange.
The firm's defining feature is its elegant interface that provides enhanced functionality for traders of all experience levels. Gemini also offers a crypto credit card and a way to earn interest on your assets. They even have crypto storage options with insurance and security features that are second to none.
Like Coinbase, Gemini's fees are higher than Kraken's. But if you want an exchange that can also double as a solid online wallet while offering additional features for advanced traders, Gemini is a great choice. Read our full Gemini review to learn more.
Who is Kraken Best For?
Due to its plethora of advanced features and low fees, Kraken is a solid exchange for experienced crypto traders that want to keep costs relatively low. Furthermore, Kraken's quality margin and futures trading options are rare in the crypto world, making the platform a superb option for advanced traders.
However, Kraken's complex fee and funding structures as well as its complicated investing options might make it a bit too difficult to use for some newer investors. Additionally, the fact that the platform has limited availability in the US and many other countries reduces its usefulness for some would-be account holders.
But if you live in a supported country and you want advanced crypto trading features, Kraken might be a great exchange for you.
Kraken FAQ
Here are our answers to some of your most commonly asked questions about Kraken:
Is Kraken Good for Beginners?
Kraken is an okay option for beginner traders who are interested in learning about crypto investing. However, its fees, funding options, and investing offerings are complex, which can overwhelm new investors. But, if you're willing to do some research, it's a solid choice.
Is Kraken Better than Coinbase?
Since Kraken and Coinbase are designed for different kinds of crypto investors, neither is wholly better than the other. In general, Coinbase is best for newer investors who are okay with paying a higher fee for convenience. Meanwhile, Kraken is best for advanced investors who want to take advantage of low-cost and powerful trading features.
Has Kraken Ever Been Hacked?
As of 2021, Kraken has never experienced a successful platform-wide hacking attack. However, individual accounts on the platform have been compromised, often as a result of improper password storage.
Is Kraken Safe and Legit?
Kraken is a legitimate cryptocurrency exchange with a track record of security. While it is possible to lose money while investing in crypto, Kraken is one of the most reputable exchanges in the world.
Final Thoughts
If you're looking for an exchange that can support you as you build your crypto portfolio, Kraken is well worth considering. The platform's powerful trading tools and advanced investing features, like margin and futures trading, make it the exchange of choice for experienced investors.
Of course, Kraken's convoluted fee and funding options as well as its limited offerings in the US do pose problems for some traders. But if getting the most comprehensive trading platform possible is your goal, it's hard to go wrong with Kraken.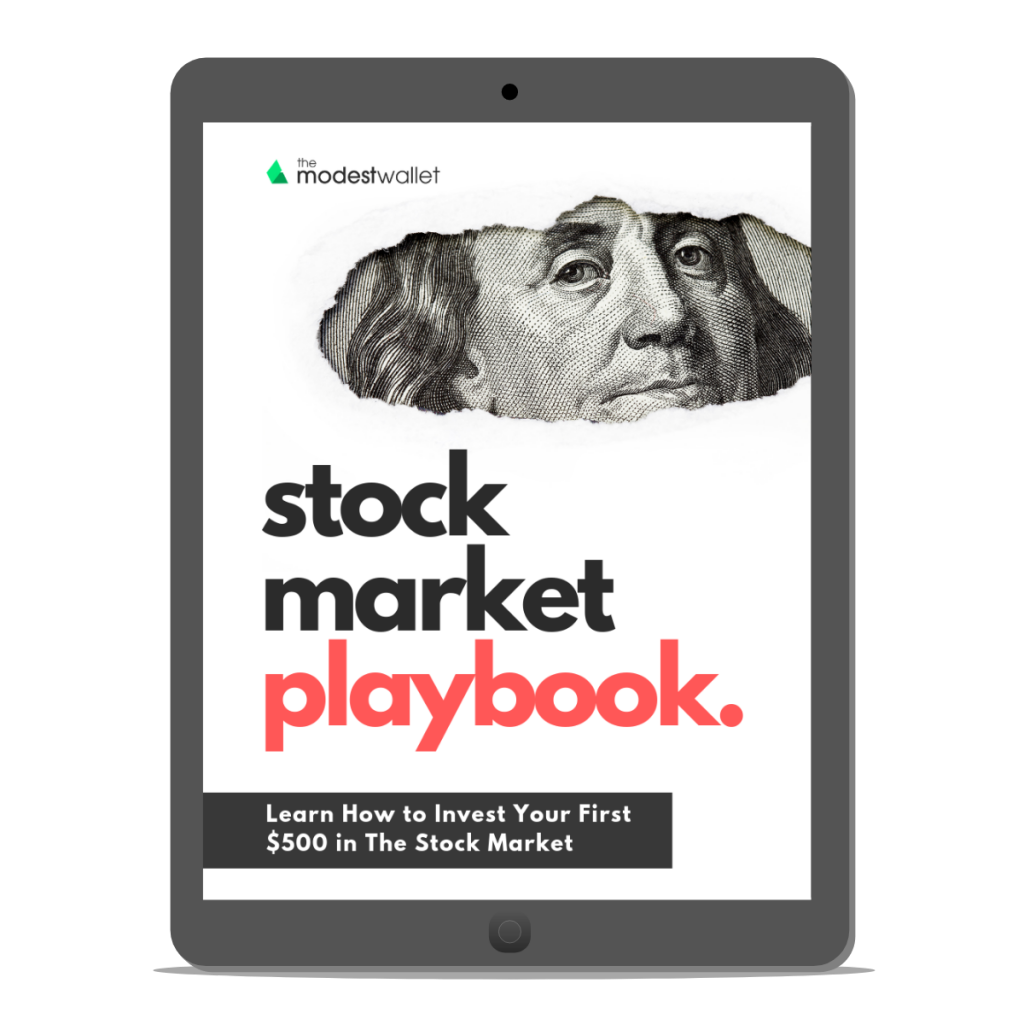 Get our free Stock Market Playbook to learn how to invest your first $500 in the stock market.
Plus our best money tips delivered straight to your inbox.
Gaby is a freelance writer and self-employed business owner with a personal interest in all things finance-related. She has a professional certificate in business, finance, and financial analytics, as well as experience working as a volunteer tax prep assistant with the IRS.