Kraken Review 2023: A Powerful Crypto Trading Platform
Many or all of the products featured on this page are from our sponsors who compensate us. This may influence which products we write about and where and how the product appears on a page. However, this does not influence our evaluations. Our opinions are our own. Here is a list of our partners and here is how we make money.
---
The information provided on this page is for educational purposes only. The Modest Wallet is a financial publisher that does not offer any personal financial advice or advocate the purchase or sale of any security or investment for any specific individual.
Kraken is one of the world's oldest crypto exchanges, so it's a popular choice for investors that want to maximize their crypto trading options.
That said, it still might not be the right crypto exchange for your needs.
To help you out, we've put together this detailed Kraken review. Up next, we'll walk you through all of Kraken's different features so you can find the perfect crypto exchange for your investment style.
Bottom Line: Kraken is a US-based cryptocurrency exchange that allows users to buy and sell cryptocurrencies. Kraken is one of the oldest and largest cryptocurrency exchanges operating in 48 US states and 176 countries.
| | |
| --- | --- |
| Account and trading fees | |
| Offerings | |
| Features and tools | |
| Security | |
| Customer support | |
| Ease of use | |
---
What Is Kraken?
Kraken is an American-based centralized crypto exchange with a long history in the digital assets industry. Following the infamous Bitcoin hack on the Mt.Gox exchange, the early BTC adopter Jesse Powell set to work on this fully-regulated crypto trading platform.
In 2013, Kraken began offering Bitcoin and Litecoin trading to clients. Today, Kraken offers trading for dozens of crypto assets in over 150 countries. In addition to crypto trading, Kraken provides derivatives, crypto staking, and NFTs.
While Kraken has yet to eclipse Binance or Coinbase in terms of size, it's one of the largest, oldest, and most regulated centralized crypto exchanges.
---
How Does Kraken Work?
Kraken works similarly to stock brokerage websites, except it only offers digital coins and tokens. After signing up for a Kraken account, you can deposit fiat currency onto the platform and buy virtual currencies like Bitcoin and Ethereum. Customers could keep their cryptos in their Kraken account or withdraw them to a self-custodial wallet.
Kraken also allows users to deposit supported cryptos into their accounts and trade with them. You could link your Kraken account with your bank or use payment methods like a debit card, Apple Pay, or Google Pay to fund your account.
Please keep in mind that Kraken has a tiered account structure. Your daily limits and access to features will vary depending on whether you have a Starter, Express, Intermediate, or Pro account.
Account Minimum
There's no minimum amount you need to keep in your Kraken account, but there are many minimum requirements for depositing and trading on this exchange. These minimums will vary depending on what deposit method you use and what cryptocurrency you're using.
Currently, Kraken has a minimum deposit of $1 for all US customers who use Plaid ACH deposits. However, those who use FedWire in the USA could have a deposit minimum of anywhere between $1 – $150.
International SWIFT transfers also have deposit minimums between $1 – $150, depending on what financial service you're working with. There are dozens of other minimum deposit requirements for international customers, so it's crucial to review Kraken's latest list before deciding how to fund your account.
As for crypto transfers, each digital asset has a unique minimum trading, deposit, and withdrawal requirement. Here are a few of Kraken's latest deposit minimums for popular cryptocurrencies:
Bitcoin: 0.0001 BTC
Ethereum: 0.00001 ETH
USDC: 7.11 USDC
Solana: 0.01 SOL
Dogecoin: 0 DOGE
Cardano: 1 ADA
Getting Started
If you want to use Kraken, you need to determine your eligibility for an account. The company supports account holders over the age of 18 from all countries except:
Tajikistan
Syria
North Korea
Libya
Iraq
Iran
Cuba
Congo-Kinshasa
Congo-Brazzaville
Afghanistan
Do keep in mind that, while the platform is accessible to US residents, it is not available in the states of New York or Washington.
If you live in a country that's eligible for a Kraken account, you can start gathering your required information. You will need the following to be able to apply:
Full name
Date of birth
Phone number
Physical address
Email address
Device for two-factor authentication
Opening an Account
Only people living in states and countries on Kraken's approved list can create an account on this site. So, first off, you should double-check you're living in a territory where Kraken operates. Also, please remember that you must be over 18 to set up a Kraken account.
Once you've verified Kraken works in your home state, you can visit Kraken's official website and select "Create Account" on the top right. First, you'll need to create a username and password, submit your country of residence, and link an email account. After you click the "Create Account" button, Kraken should send an authentication message to the email you provided. Click the link in this email to activate your account.
At this point, you'll technically have a Kraken account, but you won't enjoy many features. As mentioned above, Kraken has four account levels, each with different KYC requirements and privileges. You can only access the Starter account by verifying your email address. To upgrade to the Express, Intermediate, or Pro accounts, you'll need to go to your Settings and submit more KYC documents to Kraken.
Those interested in an Express account must submit their Social Security Number and occupation info. For Intermediate, you'll also need to send a government-issued ID, proof of residence paperwork, and a selfie. Lastly, those who want a Pro account need to fill out a KYC form and set up 2FA.
Funding Options
Kraken offers dozens of funding options for various fiat and cryptocurrencies. However, most customers who want to deposit fiat into their Kraken account use either a wire transfer or an ACH deposit.
US residents can link their bank account to Kraken via Plaid for near-instant ACH transfers. Kraken charges zero fees for ACH deposits, and the minimum deposit is $1.
Those interested in wire transfers can use FedWire in the USA or a SWIFT transfer internationally. Kraken works with several financial services for these transfers, including MVB Bank, Bank of America, Silvergate, and Signature Bank. Please be sure to research the unique requirements associated with each of the banks connected to Kraken before initiating a transfer.
Kraken also offers debit and credit card transactions for clients with Intermediate or Pro accounts. American customers could also use Google Pay or Apple Pay to buy crypto on Kraken's mobile app. However, please remember that these options have higher transaction fees than other deposit methods.
For those who already hold crypto, Kraken allows you to deposit supported digital assets into your account. Please always verify you're using the Kraken address associated with the crypto you want to send. For instance, only send Bitcoin to a Bitcoin address, USDC to a USDC address, etc.
---
Cryptocurrencies Available on Kraken
Kraken currently supports trades on more than 50 cryptocurrencies, including:
However, not all tradable cryptocurrencies on the platform are available for margin trading.
---
Kraken Features & Functionality
Kraken comes with several features out of the box, from a stellar trading platform to marking trading options and a good mobile app.
| | |
| --- | --- |
| Minimum Deposit | Varies by cryptocurrency |
| Trading Fees | 0.00% to 0.26% |
| Number of Cryptocurrencies | 50+ |
| Supported Cryptocurrencies | ZRX, AAVE, GHST, ALGO, ANKR, ANT, REP, REPV2, BAL, BNT, BAT, BTC, BCH, ADA, LINK, COMP, ATOM, CQT, CRV, DAI, DASH, MANA, DOGE, EWTENJ, MLN, EOS, ETH, ETC, FIL, FLOW, GNO, ICX, KAVA, KEEP, KSM, KNC, LSK, LTC, LPT, MKR, MINA, XRM, NANO, OCEAN, OMG, OXT, PAXG, DOT, MATIC, QTUM, REN, RARI, XRP, SRM, SC, SOL, XLM, STORJ, SUSHI, SNX, TBTC, USDT, XTZ, GRT, SAND, TRX, UNI, USDC, WAVES, YFI, ZEC |
| Supported Countries | 170+ including USA, Canada and UK |
| Account Types Available | Taxable |
| Apps | Mobile (iOS / Android) |
| Promotion | None |
| Support | Live chat support |
Kraken Trading Platform
If you're looking to buy or sell crypto with Kraken, you'll head over to the Kraken Trading Platform, which you can find online or in the app.
Then, the easiest way to buy crypto on the platform is to use the Instant Buy feature. This function lets you enter a fiat currency value (e.g., $100), to exchange for any supported crypto.
Or, you can place market or limit orders for supported currencies on the platform. The platform also provides limited market data for supported cryptocurrencies to help you determine when you should buy or sell assets in your portfolio.
Kraken Cryptocurrency Futures
As one of the world's first crypto futures-enabled platforms, Kraken allows for futures trading on some of its supported cryptocurrencies, such as USD-Bitcoin. Fees are minimal on Kraken Cryptocurrency Futures with costs as low as 0.01% for takers based on your 30-day trading volume.
However, Kraken Cryptocurrency Futures are not currently available to US residents. You must also have an Intermediate or Pro verified account to be able to access crypto futures.
Kraken Staking
Kraken offers crypto staking support for account holders through Kraken Staking. The service lets account holders transfer stakeable crypto (there are about 10 stakeable currencies) to their Kraken Staking Wallet.
Then, so long as you keep your staked crypto in your Kraken Staking Wallet, you'll earn rewards of 0.25% to 12% paid out twice weekly on all your staked assets.
Do note that off-chain staking is not currently available to US residents or residents of many other countries. However, most investors are eligible for on-chain staking.
Kraken OTC Desk
Kraken's OTC Desk is an innovative way to conduct large crypto transactions without having to place trades on the public exchange.
This service gives investors one-on-one support from an experienced trader during a direct OTC transaction. Fees are also generally much lower when using the OTC Desk rather than the regular Kraken Trading Platform.
The catch? The minimum Kraken OTC trade size is $100,000. But, the Kraken OTC Desk can be a nice choice for high net-worth individuals.
Margin Trading
Kraken allows investors to leverage their account balance to trade crypto using margin investing. With Kraken, you can leverage up to five times your account value and access up to $500,000 in funds to trade more than one dozen cryptocurrencies, like Bitcoin.
Margin trading with Kraken does incur some fees. This includes the usual trade fee, plus an opening fee of about 0.02% of the position balance. You'll then be charged 0.02% of the position balance every four hours until you close your position.
Cryptowatch
For advanced crypto traders, Kraken offers Cryptowatch, a premium trading terminal. With Cryptowatch, traders get access to real-time market data for dozens of exchanges, such as Gemini, Binance.com, and Coinbase Pro.
Cryptowatch offers premium, real-time charting features. Advanced traders can trade on the platform for free, too. This makes Cryptowatch a cost-effective, albeit complex, way to trade crypto for experienced traders.
Mobile App
For a quick way to place trades from anywhere, Kraken offers the Kraken, Kraken Pro, and Kraken Futures apps. These apps are available on Google Play and the Apple App Store and they have high ratings on both platforms.
However, the standard Kraken app is not yet available in the US, so US traders have to place mobile transactions from Kraken Pro, which doesn't support Instant Buys.
Kraken NFTs
Kraken is gearing up for the release of its NFT marketplace. According to the latest reports, Kraken NFT will support digital collectibles on multiple blockchains and feature zero gas fees. Kraken also plans to allow customers to pay for NFTs with cash and crypto.
At this time, Kraken's NFT market is still under development. However, those interested in learning more about Kraken NFT could join the official waitlist.
Kraken Bank
Kraken recently received a bank charter in the state of Wyoming, and it intends to open the first branch of Kraken Bank soon in the city of Cheyenne. Officially, Kraken Bank is a recognized Special Purpose Depository Institution (SPDI), and it plans to offer clients both traditional and crypto-related financial services. These services could include IRAs, crypto custody, and deposits/withdrawals.
Although Kraken claims it will operate a "fully-reserved" bank, it will not offer FDIC protection to clients. Also, Kraken expects to only offer telephone and mobile support when it formally opens its first Kraken Bank.
People already on Kraken will be the first to open a Kraken Bank account. Depending on the success of the phased rollout, Kraken intends to continue expanding this crypto-enabled bank offering throughout the USA. Anyone interested in keeping tabs on the Kraken Bank can sign up for Kraken's watchlist.
Kraken For Institutions
Institutional clients interested in cryptocurrency could partner with Kraken for various products and services. Kraken's institutional portal grants clients access to an OTC trading desk, spot trading, and crypto derivatives markets. The Kraken team also promises to offer its famous 24/7 customer support and high custody standards.
A few clients Kraken highlights for this institutional service include:
Bitcoin mining companies
Wealth managers
Investment funds
Hedge funds
Kraken Educational Resources
Kraken has one of the most extensive educational portals for a centralized crypto exchange. Anyone new to crypto could watch videos and read articles on Kraken Learn to better understand concepts like blockchain, mining, and consensus algorithms. Kraken also has detailed summaries of every digital asset offered on their exchange.
Even if you don't have a Kraken account, you can take advantage of the free educational resources on Kraken Learn.
---
Kraken Fees
Like many exchanges, Kraken's fee structure is complicated. Since the company's fees vary by country, we'll focus on fees for US account holders.
Funding Fees
As we've mentioned, there are different fees associated with funding your account that depend on the wire transfer service you use. Those fees are not controlled by Kraken, though, so confirm them before transferring funds.
| Deposit Method/Processor | Deposit Minimum | Deposit Fee |
| --- | --- | --- |
| FedWire (MVB Bank) | $1 | Free |
| FedWire (Signature Bank) | $1 | Free |
| FedWire (Silvergate) | $100 | $10 |
| FedWire (Etana Custody) | $150 | Free |
| FedWire (Synapse) | $20 | $5 |
| Cryptocurrency Deposit/Withdrawal | Varies by currency | Varies by currency |
Instant Buy Fees
Kraken Instant Buy transactions made using US dollars or stablecoins have a 0.9% fee. Meanwhile, buying crypto using your current crypto assets incurs a fee of 1.5% per purchase.
| Kraken Fee | Payment Card Processing Fee | Online Banking Processing Fee |
| --- | --- | --- |
| 0.9% fee for any stablecoins | 3.75% + €0.25 | 0.5% |
| 1.5% fee for any other crypto or FX pair | 3.75% + €0.25 | 0.5% |
Trading Fees
If you trade crypto using the Kraken Pro app or online platform, you'll be charged a fee using a maker-taker fee schedule. With a maker-taker fee schedule, people who create market liquidity with limit orders are makers. Meanwhile, people who remove market liquidity with market orders are takers.
Fees with Kraken vary from 0.16% to 0% per trade based on the trade's value and whether you're a maker or taker. Low-value taker trades pay higher fees while high-value maker trades pay lower fees.
| 30-Day Volume (USD) | Maker Fee | Taker Fee |
| --- | --- | --- |
| $0 – $50,000 | 0.16% | 0.26% |
| $50,001 – $100,000 | 0.14% | 0.24% |
| $100,001 – $250,000 | 0.12% | 0.22% |
| $250,001 – $500,000 | 0.10% | 0.20% |
| $500,001 – $1,000,000 | 0.08% | 0.18% |
| $1,000,001 – $2,500,000 | 0.06% | 0.16% |
| $2,500,001 – $5,000,000 | 0.04% | 0.14% |
| $5,000,001 – $10,000,000 | 0.02% | 0.12% |
| $10,000,000+ | 0.00% | 0.10% |
Stablecoin & FX Pairs
This fee schedule applies to FX pairs (EUR/USD) and where a stablecoin is the base currency (USDT/USD, DAI/USDT, etc.).
| 30-Day Volume (USD) | Maker Fee | Taker Fee |
| --- | --- | --- |
| $0 – $50,000 | 0.20% | 0.20% |
| $50,001 – $100,000 | 0.16% | 0.16% |
| $100,001 – $250,000 | 0.12% | 0.12% |
| $250,001 – $500,000 | 0.08% | 0.08% |
| $500,001 – $1,000,000 | 0.04% | 0.04% |
| $1,000,001+ | 0.00% | 0.00% |
Other Account Fees
Other than the fees listed above, Kraken does not directly charge fees to account holders. They do not charge for account maintenance, staking crypto, transferring funds to your futures wallet, or for trades placed on the Kraken OTC Desk.
---
Kraken Security & Insurance
If you're going to invest in crypto, you must use a secure exchange. So, here's a quick look at Kraken's security and insurance policies.
Security
With Kraken, 95% of account holder's crypto deposits are kept in offline storage that's distributed around the world to reduce the risk of successful hacking attacks or physical theft.
Kraken has a dedicated security team to ensure the system is ready to fend off hackers. The firm also uses two-factor authentication to keep your account secure. Furthermore, Kraken has a high-priority 24/7 live chat function that can help you get support at any time for security concerns.
Insurance
Funds held with Kraken are not FDIC-insured. But, this is true of all cryptocurrencies in the US as crypto is not currently eligible for FDIC insurance.
Additionally, while the company doesn't have dedicated insurance for their client's crypto holdings, they do state that they are a crypto exchange, not a crypto wallet. As a result, they generally recommend transferring your funds to your personal wallet for safekeeping.
---
Kraken Customer Support
If you need customer support, Kraken has a dedicated support team at the ready. The firm has a customer service team that operates all day, every day, even on weekends, holidays, and evenings.
You can always access the company's online help pages, which have answers to most questions. Additionally, the firm operates ticketed email support and a live chat function both online and in the app.
Most notably, Kraken has a 24/7 phone support line in multiple languages. Kraken's main support line for US residents is (888) 837 8818.
---
Kraken Ease Of Use
Kraken's UI/UX is similar to the competing US-based exchanges Coinbase and Gemini. Beginners should have an easy time navigating Kraken's primary trading portal to buy, sell, and transfer cryptos at market value. For those more interested in advanced trading features, Kraken has many pro features and charting tools to take advantage of.
Kraken's mobile app also has high reviews on both the App Store and Google Play. Out of thousands of reviews, the Kraken app has an average score of around 4.5 stars. Reviewers often rave about the Kraken app's ease of use and clean design.
On Trustpilot, Kraken still has a relatively low score of about 2.2 stars. While some reviewers praise Kraken's platform, others complain of issues with account freezes. There are also many complaints about using Kraken on the Better Business Bureau (BBB).
To be fair, Kraken representatives responded to all of the complaints on the Trustpilot page. Also, negative reviews for crypto exchanges are fairly common on sites like Trustpilot and the BBB. Gemini, Coinbase, Crypto.com, and Binance all have similarly poor ratings. While this doesn't excuse the issues listed on Kraken's reviews tab, it's essential to recognize it's rare for companies in crypto to have stellar ratings.
---
Kraken Pros Explained
Available in more than 150 countries: Although Kraken isn't available everywhere, it has a presence in most countries. Thanks to Kraken's commitment to security and compliance, there's a good chance you could set up an account in your home state.
Great security features: Jesse Powell created Kraken as a response to the Mt.Gox hack. To this day, Kraken takes its crypto custody standards seriously, employing armed guards at their distributed cold storage facilities.
Dedicated customer support line for security concerns: A major reason people choose Kraken over other exchanges is its wealth of customer support options. Unlike most crypto exchanges, Kraken has a 24/7 phone line, live chat, and email support.
Support for multiple fiat currencies: Not only is Kraken available in hundreds of nations, but it also supports dozens of fiat currencies. No matter which currency you use, there's a good chance you can wire it to your Kraken account.
Quick and easy to make an account: Kraken has a streamlined application process. It shouldn't take too long to sign up for Kraken. After you're on the Kraken website, you can easily submit extra KYC documents to increase your account level.
Offers margin and futures trading: Crypto traders interested in leverage or derivatives will gain access to these products on Kraken.
Relatively low fees, even for Instant Buy transactions: Kraken may not have the lowest transaction fees in the industry, but they are competitive versus many rivals. Kraken is also introducing many more convenient ways to pay for crypto, such as Apple Pay and Google Pay.
---
Kraken Cons Explained
Complicated fiat currency funding options: Although Kraken offers Plaid ACH deposits to US customers, it's still heavily reliant on wire transfers. Depending on where you live, these transfer fees can be expensive, especially if you only want to send a little fiat.
Not available in all US territories: Even though Kraken is in the USA, it's not open to all Americans. People living in states like Texas, Washington State, and New York still can't sign up for Kraken. Also, those living in overseas US territories can't set up a Kraken account.
Deposit fees can be high for some currencies: As mentioned above, wire transfers can be costly when using Kraken, especially if you're using non-USD fiat currencies. Please double-check the fee schedule on Kraken to determine how much you'll pay per deposit.
Not ideal for beginners: Although Kraken has a decent UI/UX for new investors, it's not as beginner-oriented as exchanges like Gemini or Coinbase. Those totally new to crypto may need help to get the hang of their Kraken account.
No FDIC insurance: Although Kraken says it maintains full reserves at all times, it doesn't offer any federal protections for fiat or crypto assets. You will not have any FDIC insurance on the USD you deposit on Kraken.
Eligibility for features depends on account tier and country of residence: Even though Kraken is available in most nations, not all of its features are open to every user. Your account tier and country of residence will determine how much you can access with a Kraken account.
---
Kraken Alternatives
Not sure that Kraken is right for you? Here are two other excellent exchanges to consider:
Kraken vs. Coinbase
If you want an easy-to-use crypto exchange, Coinbase is a sure bet. One of the largest US-based exchanges, Coinbase prides itself on making crypto investing as easy as possible.
The service has a sleek user interface that allows you to buy and sell crypto with ease. It also offers a slew of other features that are hard to find elsewhere, like a crypto-backed debit card and the ability to earn free crypto by taking educational courses.
However, Coinbase's ease of use comes with high fees, which can stymie more experienced investors. Nevertheless, if you're okay with paying for convenience, Coinbase is a solid exchange for newer crypto traders. Read our full Coinbase review to learn more.
Kraken vs. Gemini
Gemini is a relative newcomer to the world of crypto exchanges, but it's quickly made a name for itself as a user- and security-centric exchange.
The firm's defining feature is its elegant interface that provides enhanced functionality for traders of all experience levels. Gemini also offers a crypto credit card and a way to earn interest on your assets. They even have crypto storage options with insurance and security features that are second to none.
Like Coinbase, Gemini's fees are higher than Kraken's. But if you want an exchange that can also double as a solid online wallet while offering additional features for advanced traders, Gemini is a great choice. Read our full Gemini review to learn more.
| | | | |
| --- | --- | --- | --- |
| | | | |
| Our Rating | | | |
| Trading Fees | Up to 0.26% | Up to 0.50% | Up to 1.49% |
| Supported Cryptocurrencies | 50+ | 56+ | 40+ |
| Apps | Mobile (iOS and Android) | Mobile (iOS and Android) | Mobile (iOS and Android) |
| Promotions | None | $5 worth of free BTC | Get $10 worth of BTC (*after buying or selling $100) |
| Margin Trading | Yes | Yes | No |
| | | | |
---
Who is Kraken Best For?
Due to its plethora of advanced features and low fees, Kraken is a solid exchange for experienced crypto traders that want to keep costs relatively low. Furthermore, Kraken's quality margin and futures trading options are rare in the crypto world, making the platform a superb option for advanced traders.
However, Kraken's complex fee and funding structures as well as its complicated investing options might make it a bit too difficult to use for some newer investors. Additionally, the fact that the platform has limited availability in the US and many other countries reduces its usefulness for some would-be account holders.
But if you live in a supported country and you want advanced crypto trading features, Kraken might be a great exchange for you.
---
Notable Kraken Updates and News
Kraken NFT goes into beta testing: In a November 2022 blog post, Kraken announced it was currently beta testing its upcoming NFT market. A small group of current Kraken users was allowed to explore the many NFT trading options that will soon be available to the public. However, it's still unclear when Kraken NFT will formally open.
Kraken receives routing number for upcoming Kraken Bank: Earlier in 2022, Kraken announced the American Bankers Association created a routing number for the first Kraken Bank in Wyoming. While Kraken has yet to set an opening date for this crypto & traditional bank branch, the exchange urges anyone interested in making an account to join the waitlist.
Kraken's founder Jesse Powell resigns as CEO: After over a decade at the helm of Kraken, the outspoken CEO Jesse Powell announced his resignation in 2022. While Powell will still serve on the board of directors, former COO Dave Ripley is now the company's CEO.
---
Kraken FAQ
Here are our answers to some of your most commonly asked questions about Kraken:
Is Kraken Good for Beginners?
Kraken is an okay option for beginner traders who are interested in learning about crypto investing. However, its fees, funding options, and investing offerings are complex, which can overwhelm new investors. But, if you're willing to do some research, it's a solid choice.
Is Kraken Better than Coinbase?
Since Kraken and Coinbase are designed for different kinds of crypto investors, neither is wholly better than the other. In general, Coinbase is best for newer investors who are okay with paying a higher fee for convenience. Meanwhile, Kraken is best for advanced investors who want to take advantage of low-cost and powerful trading features.
Has Kraken Ever Been Hacked?
As of 2021, Kraken has never experienced a successful platform-wide hacking attack. However, individual accounts on the platform have been compromised, often as a result of improper password storage.
Is Kraken Safe and Legit?
Kraken is a legitimate cryptocurrency exchange with a track record of security. While it is possible to lose money while investing in crypto, Kraken is one of the most reputable exchanges in the world.
Minimum Deposit: Varies by currency
Fees: 0.00% to 0.26% of the order total
Promotion: None
---
Final Thoughts
If you're looking for an exchange that can support you as you build your crypto portfolio, Kraken is well worth considering. The platform's powerful trading tools and advanced investing features, like margin and futures trading, make it the exchange of choice for experienced investors.
Of course, Kraken's convoluted fee and funding options, as well as its limited offerings in the US, do pose problems for some traders. But if getting the most comprehensive trading platform possible is your goal, it's hard to go wrong with Kraken.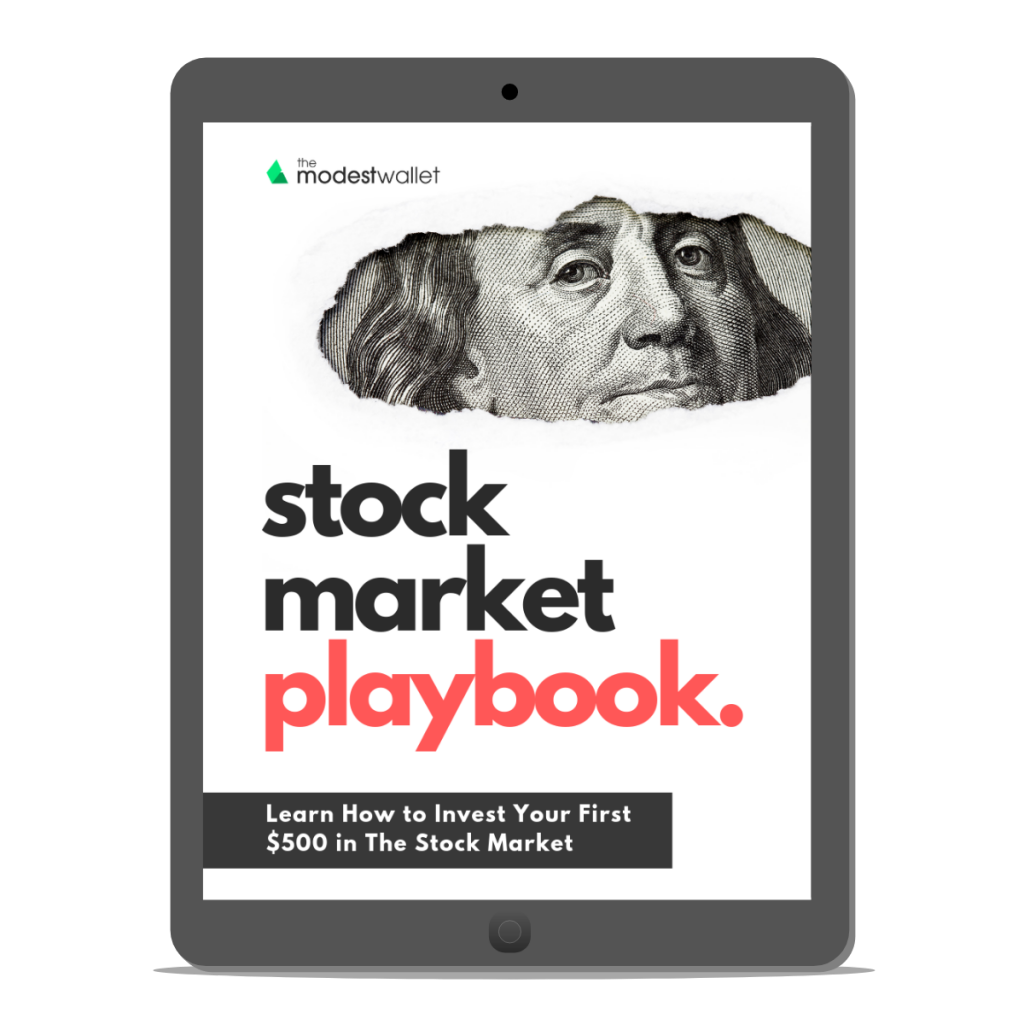 Get our free Stock Market Playbook to learn how to invest your first $500 in the stock market.
Plus our best money tips delivered straight to your inbox.

Gaby is a freelance writer and self-employed business owner with a personal interest in all things finance-related. She has a passion for educating others on how to make the most of their money and loves writing about everything from taxes to crypto.