Lear Capital Review 2023: Features, Pros, and Cons
Many or all of the products featured on this page are from our sponsors who compensate us. This may influence which products we write about and where and how the product appears on a page. However, this does not influence our evaluations. Our opinions are our own. Here is a list of our partners and here is how we make money.
---
The information provided on this page is for educational purposes only. The Modest Wallet is a financial publisher that does not offer any personal financial advice or advocate the purchase or sale of any security or investment for any specific individual.
As inflation rates and bank failures spook the global economy, more investors are parking some of their funds in precious metals. In recent years, the "big four" metals—gold, silver, platinum, and palladium—have come close to their previous all-time highs, and some analysts believe the rally may continue. As the metals market heats up, Gold IRAs are becoming an attractive investment idea for many people. Rather than putting their hard-earned money to work on Wall Street, some people want to use their retirement funds to own tangible metals.
Lear Capital is one of the many California-based precious metals dealers helping Americans purchase coins, bullion, and bars. In addition to selling precious metals directly to customers, Lear Capital helps clients rollover IRAs to purchase gold or silver with their retirement money. Although Lear Capital has a long history and high accreditations, it has a few unique issues consumers should be aware of. Be sure to learn the whole story about Lear Capital before deciding whether it's the best option for you.
Bottom Line: Lear Capital is a popular precious metals dealer established in 1997, offering multiple products, from precious metals IRA accounts to direct selling precious metals, including gold and silver.
| | |
| --- | --- |
| Minimum deposit | |
| Fees | |
| Offerings | |
| Customer service | |
| User experience | |
| Security | |
---
What is Lear Capital?
Lear Capital is a precious metals dealer and self-directed IRA provider headquartered in Los Angeles. The real estate investor and financial analyst Kevin DeMeritt created Lear Capital in 1997 and currently serves as the company's chairman. Fox News contributor Judge Andrew P. Napolitano is also an official sponsor for Lear Capital. People who use Lear Capital can buy gold, silver, or platinum for direct shipment or rollover a retirement account into a Lear Advantage IRA. With Lear's self-directed IRA, investors can add tangible precious metals to their accounts and monitor their portfolio's performance online.
In 2019 and 2021, the City of Los Angeles and New York State filed lawsuits against Lear Capital, alleging the company violated consumer-protection policies. Specifically, these lawsuits suggested Lear Capital "persuaded" elderly customers to buy precious metals and allegedly charged markup fees as high as 33%. After paying $8.75 million to clear these suits, Lear Capital filed for Chapter 11 bankruptcy in 2022. The bankruptcy filing allows Lear Capital to continue legally operating as it manages its debt.
---
How Does Lear Capital Work?
Clients have two ways to use Lear Capital's services: purchase metals directly or rollover an IRA. If people want to order coins or bullion for home delivery, they can call Lear Capital at (800) 473-1686 to submit an order or review their online metals shop and add items to their e-cart. For those interested in rolling over an IRA, you'll need to reach out to Lear Capital at (800) 473-1686 and explain your account type, how much you want to deposit, and how to start the process.
Lear Capital works with Self Directed IRA Services, Inc. and Delaware Depository for storage and insurance protections. Your Lear IRA metals will stay in a vault in Delaware Depository until you reach retirement age, at which point you could request a payout by selling your metals back to Lear Capital or send the metals to your home.
Account Minimum
Lear Capital doesn't list its minimum IRA deposit online, but it mentions on its IRA FAQ page anyone who opens an account with > $10,000 gets a fee discount. Many recent reports on Lear Capital suggest its current minimum IRA deposit is $7,500, but be sure to call Lear Capital for the latest details on its minimum requirements.
Account Types
In addition to Traditional IRAs, Lear Capital accepts the following retirement accounts:
SIMPLE IRAs
401(k)s
403(b)s
457(b)s
Pension plans
Thrift Savings accounts
If you have a retirement plan that's not on this list, you can call Lear Capital to see if they could accommodate you.
Getting Started
Although Lear Capital has an online form where users can start the IRA rollover process, it's best to speak with a live agent at (800) 473-1686 to ensure you meet all of the company's requirements before moving forward. A Lear Capital agent will also help you figure out the necessary paperwork to submit for a tax-free transfer between your current IRA and a Lear Advantage IRA.
Opening an Account
Opening an account with Lear Capital is a relatively simple process. Whether you are rolling over an existing retirement account or opening a new gold IRA, the process is as follows:
Step 1 – Request A Free Lear Capital Investor Kit: A good way to figure out whether Lear Capital is right for you is to order a free Investor Kit in the mail. This booklet will tell you the basics of setting up a Lear Advantage IRA and the features you can expect with an account. Lear Capital also has an "Investor Resources" tab on its main website with dozens of articles, FAQs, and news anyone could use to figure out whether a Lear Advantage IRA is right for them.
Step 2 – Talk To A Lear IRA Specialist: If you like what you see in your free Investor Kit, the next best step is to call a Lear Capital agent at (800) 473-1686 for a personalized consultation. On your call, explain your situation and ask any questions you have to ensure this is the right move for your portfolio. Keep in mind Lear Capital's customer care line is open from 9 AM to 6:00 PM PST.
Step 3 – Open and Fund Your Precious Metals IRA Account: If you're comfortable opening a Lear Advantage IRA, call an agent again at (800) 473-1686 to start your rollover process. Lear Capital offers two ways to fund your new IRA account: trustee-to-trustee transfers and 60-day rollovers. Most often, trustee-to-trustee transfers are completed within five business days via a wire transfer. With a 60-day rollover, you'll receive a check from your current IRA provider and send it to Lear Capital within 60 days.
Step 4 – Purchase Your Precious Metals: When you have money in your Lear Advantage IRA, you're free to order IRS-approved gold, silver, and platinum on its website. You could either add metals using Lear Capital's e-portal or call an agent to place an order. Lear Capital will send your precious metals to Delaware Depository for safekeeping.
Step 5 – Monitor How Your Investment Performs: Lear Capital offers access to multiple metals price charts so investors can monitor their price performance. Self Directed IRA Services, Inc. also sends Lear Advantage IRA holders quarterly portfolio reviews so they can easily monitor their portfolio's market value.
---
Lear Capital Features
Lear Capital is most famous for its precious metals IRA, but this company also lets people purchase precious metals without a retirement account. There are also dozens of free educational resources on Lear Capital's website that anyone could use to increase their knowledge about investing in metals.
| | |
| --- | --- |
| Minimum Deposit | $10,000 |
| Fees | $50 (setup fee), $200/year (custodian fee), $200/year (storage fee) *other fees may apply |
| Account Types | Traditional IRA, Roth IRA, SIMPLE IRA, 401(k), 403(b), 457(b), Penson Plan, Thrift Savings Account |
| Offerings | Gold, Silver, Platinum |
| Trustpilot | 4.8/5.0 |
| Better Business Bureau | B+ Rating |
| Business Consumer Alliance | AAA Rating |
| Promotion | None |
| Buyback Program | |
| Physical Precious Metals Ownership | |
| Free Info Kit | |
| Support | Contact Form and Telephone: (800) 473-1686 |
Lear Advantage IRA
The Lear Advantage IRA is Lear Capital's signature self-directed retirement account which lets people use their retirement money to buy IRS-approved metals. In partnership with Self Directed IRA Services, Inc, the Lear Advantage IRA allows people to add physical gold, silver, and platinum to their portfolios with the tax benefits of retirement accounts. Lear Capital ships each IRA holder's metals to Delaware Depository in compliance with IRS rules. Once someone reaches retirement age, they can ask Lear Capital to liquidate their metals and receive a cash payout via check or bank transfer.
Buy Precious Metals Directly
If you don't want to use your retirement money to buy precious metals, you can purchase gold, silver, and platinum on Lear Capital's website for home delivery. Click on the "Buy Gold & Silver" tab on the top left-hand corner to browse the latest coins, bullion, and bars in Lear Capital's portfolio. You could submit an order online or call (800) 473-1686 to speak with an agent. In either case, Lear Capital promises to ship your metals within 72 hours after receiving payment.
A few examples of metals on Lear Capital's site include:
$5 Liberty Gold Coins
American Gold Eagle Coins
American Eagle Silver Coins
Canadian Silver Maple Leaf Coins
Silver Seated Britannia
Platinum bars
Platinum Canadian Maple Leaf Coins
Storage
Lear Capital partners with Delaware Depository to store precious metals for its IRA clients. Once you place an order with your Lear Advantage IRA, your coins and bullion will go directly to a guarded vault in Delaware Depository until you reach retirement age. Lear Advantage IRA holders also enjoy insurance protections from London Underwriters while their metals are in transit to and in Delaware Depository.
Investment Performance
An "advantage" of having a Lear Advantage IRA is that Lear Capital makes it easy to monitor the performance of your metals. Anyone with a Lear IRA can log into their online account or Lear Capital's mobile app to track their portfolio with real-time metals price charts. Self Directed IRA Services, Inc, also sends quarterly statements to Lear Advantage IRA holders for updates on their portfolio's performance. You could also call Lear Capital at any time to discuss the value of your IRA holdings.
Educational Resources
Lear Capital has an extensive "Investor Resources" tab with news, guides, and articles on topics related to investing and precious metals. If you can't find the info you're looking for in this section, consider calling Lear Capital or requesting a free informational kit to answer your questions.
---
Lear Capital Fees
Lear Capital has a transparent flat fee structure with plenty of discount opportunities. Before signing up for Lear Capital, it's a good idea to check out their main website and social media feeds for special promotions.
Set-up Fees
Lear Capital charges a one-time $50 set-up fee on all IRA accounts under $10,000.
Annual IRA Fees
You'll have to pay $280 (including the set-up fee) for your first year and $200 every other year to maintain your Lear Advantage IRA. Lear Capital says the $200 charge covers storage, maintenance, and insurance on your metals.
Storage Fees
As mentioned above, the storage fees are included in the annual $200 fee for a Lear Advantage IRA.
Other Fees
Lear Capital charges a shipping fee of $24 plus $1 for every thousand dollars in gold and platinum or $13 per thousand in silver.
It's also worth mentioning Lear Capital waives fees on different account sizes. At the time of writing, the fee discounts are as follows:
> $10,000 account: No $50 set-up fee.
$25,000 – $50,000: First-year fees covered via reimbursement check
$50,000 – $75,000: Zero fees for the first two years
> $75,000: Zero fees for the first three years
---
Lear Capital Security
Lear Capital partners with Self Directed IRA Services, Inc, and the well-respected Delaware Depository for its precious metals storage. People with an Advantage Lear IRA enjoy all of the security benefits of keeping their metals at the Delaware Depository, plus insurance protection from London Underwriters. Over its decades-long history, Lear Capital has handled roughly $3 billion in transactions and accreditations with the Professional Coin Grading Service (PCGS) and Numismatic Guaranty Company (NGC).
---
Lear Capital Customer Support
The most direct way to contact Lear Capital's team is to call (800) 473-1686 between 9 AM – 6 PM PST. You could also email Lear Capital at [email protected] or send a fax to (310) 571-0194 to get in touch with this company.
---
Lear Capital User Experience
Reviews on using Lear Capital's services are mixed, but most review websites like Trustpilot, ConsumerAffairs, and Business Consumer Alliance have mostly positive ratings averaging about 4 stars. However, since Lear Capital filed for bankruptcy, it's no longer a member of the Better Business Bureau (BBB). On the BBB's website, Lear Capital currently has a B+ grade and an average 2.65-star rating. There have been 38 official complaints against Lear Capital on the BBB's website, not all of which have been resolved. Most people who critique Lear Capital take issue with its alleged deceptive business practices and fees.
TrustLink gives them a 4.5/5.0 rating based on over 300 reviews.
To get a sampling of the most common customer complaints against Lear Capital, here are a few sample reviews:
"My payment was received by you on March 13 and I was told it would ship out in no more than 17 days. I did not receive my package until April 21. I was sent tracking information two times. The first supposed shipment was never sent. I was not kept informed as to what was happening with my order and I started doubting wether I would even get it. Part of my problem is that I could not get through on the phone and was not getting response to my messages. I did finally receive my order and am relieved to finally get it." Mark of Lexington, VA (ConsumerAffairs)
"My mother God rest her soul we lost her on Jan 14th 2022, all she wanted to build a little nest egg for her grandkids and believed Silver was a good way to do that. In 2018 she began buying Silver from Lear Capital, and trusted her representative, she made over $100,000 in purchases with an average commission of 33% per deal. She sold a $58,000 whole life annuity, in order to get a precious metal backed annuity. She was 81 her memory wasn't always the best and she wanted to believe in the goodness in everyone. So her $58,000 bought her 1 once silver coins, that the day of her transaction were worth no more than $30 per coin, for and astonishing $48 dollars per coin, basically taking her investment and knocking %37 of it from a $22,000 commission. Who does this to elderly people. Well based on the recent Chapter 11 announcement, Lear Capital does this. Stay away from this company. I have reached out to settle this with ****** *****, offered a buy back that seems very fair and 10 days have gone by and not a word after 2 voicemail messages and several emails." Todd M (BBB)
"Took way to long to get metals into my account. So one issue which was probably my fault for not understanding fully. I had reservations on buying Polar coins from Canada. Hopfuly my account rep to again convince me this was good buy verses bulk silver. When I see market value $36000 less than purchase price for a loss my thought is it will take a huge increase in silver to make up the loss." Don Russell (Trustpilot)
"I rolled over an IRA into a Lear Capital account. My Lear Capital investment counselor pushed "semi-numismatic" coins so hard I couldn't believe it. But he sold me. Had they been 1 ounce American Silver Eagle coins at a few dollars over spot, I would not feel so bad. Unfortunately, he convinced me to purchase 1.5 ounce Royal Canadian Mint Silver coins at $9 over spot! I need the price of silver to go up $10 an ounce just to break even. I am not counting on any premiums for the coins. Thankfully I have years to wait." Jack (TrustLink)
---
Lear Capital Pros Explained
Online portal for buying metals: Lear Capital has an interactive online portal people use to buy precious metals and monitor their portfolio's performance. While clients can call Lear Capital to make a request or check their IRA's value, there's also a clean user interface for reviewing and purchasing precious metals.
Partners with industry-leading Delaware Depository: Anyone with a Lear Advantage IRA enjoys the protection of Delaware Depository. In addition to Delaware Depository's high-security standards, clients get insurance from London Underwriters.
Long history in the precious metals industry: Although today's headlines focus on Lear Capital's recent legal issues, it's worth remembering this is one of the oldest precious metals vendors in the industry. Lear Capital started operations in 1997, over a decade longer than many of its rivals.
Low minimum deposit plus fee discounts: Lear Capital has a flat $200 annual fee after $280 for the first year. The company also offers discounts for people who deposit over $10,000 into their IRA, but you can open an account with $7,500.
---
Lear Capital Cons Explained
Legal challenges and bankruptcy issues: In 2019 and 2021, Lear Capital was the subject of high-profile lawsuits from LA and New York over allegedly taking advantage of elderly clients with high markups. After Lear Capital paid millions to settle these lawsuits, it filed for Chapter 11 bankruptcy to restructure its debt while still offering precious metals services. While Lear Capital is still operational, its reputation has suffered due to these events.
High percentage of complaints and low reviews: Overall, Lear Capital has more positive ratings on many Internet review sites, but it's impossible to ignore the hundreds of complaints and low-star reviews on sites like the BBB. Be sure to review what customers have to say about Lear Capital and how the company responded before deciding to invest in a Lear Advantage IRA.
No BBB accreditation: Following its 2022 bankruptcy filing, Lear Capital lost its BBB accreditation, and it now has a B+ rating. People can still write complaints for Lear Capital on the BBB's site, but Lear Capital may not see or respond to these messages.
Limited access to platinum and no palladium: Lear Capital offers some platinum products, but it doesn't have any palladium. People who buy from Lear Capital typically focus on gold or silver bars, bullion, and coins.
---
Lear Capital Alternatives
Lear Capital is an old name in America's precious metals industry, but there are plenty of competitors. Take your time reviewing the other companies before committing to a gold IRA.
Lear Capital vs. Goldco
Founded in 2006, Goldco is another California precious metals IRA vendor which helps Americans rollover retirement accounts and buy coins or bullion. Unlike Lear Capital, Goldco has a minimum deposit of $25,000, and it offers access to palladium as well as gold, silver, and platinum. People who work with Goldco enjoy a buyback guarantee plus the protection of Equity Trust and Delaware Depository. Find out more on our previous Goldco review.
Lear Capital vs. Augusta Precious Metals
Headquartered in Beverly Hills, Augusta Precious Metals has a self-directed Gold & Silver IRA and connections to Delaware Depository and Equity Trust. A key distinction between Augusta Precious Metals and Lear Capital is the former has a $50,000 minimum deposit. For this high initial deposit, Augusta Precious Metals offers lifetime support with a precious metals expert and a wide selection of coins and bullion. Check out our Augusta Precious Metals review for more details on how this company works.
| | | | |
| --- | --- | --- | --- |
| | | | |
| Our Rating | | | |
| Annual Fees | $200 | $200 (waived for the first year) | Varies depending on custodian |
| Minimum Deposit | $10,000 | $50,000 | $25,000 |
| Trustpilot Rating | 4.8/5.0 | N/A | 4.8/5.0 |
| BBB Rating | B+ | A+ | A+ |
| BCA Rating | AAA | AAA | AAA |
| TrustLink Rating | 4.5/5.0 | 4.9/5.0 | 4.8/5.0 |
| Information Kit | PDF | Physical Kit | Physical Kit |
| Verdict | Best For Tracking Performance | Best For Transparency | Best For Customer Service |
| | | | |
---
Who is Lear Capital Best For?
To be honest, Lear Capital isn't the best-reviewed precious metals IRA provider due to its recent bankruptcy and lawsuits. However, that doesn't mean Lear Capital is necessarily a "bad" choice for every investor. This company still has a long track record in the precious metals industry, and it has attractive features such as low minimum deposits, quarterly portfolio reviews, and a convenient online marketplace. Lear Capital also offers fee discounts for those who deposit higher amounts into their Advantage Lear IRA, and it has a partnership with the top-rated Delaware Depository. As long as customers know the legal and financial issues surrounding this company and aren't concerned about their impact on Lear Capital's business, this may be a good choice for a precious metals IRA.
---
Lear Capital FAQs
Lear Capital has shipped billions worth of metals to customers, but it's not the ideal fit for everyone. Learn more about Lear Capital's business to see if it's the perfect partner for your investment strategy.
Who Owns Lear Capital?
The author and investor Kevin DeMeritt founded Lear Capital in 1997 and now serves as the chairman. In addition to launching Lear Capital, DeMeritt is behind the real estate-focused debt fund Wilshire Finance Partners. Currently, John Ohanesian (the former leader at Bosley Hair Loss Solutions) is the CEO of Lear Capital. 
Is Lear Capital Trustworthy?
There's no denying Lear Capital's reputation took a hit after LA and New York filed lawsuits against the company. The allegations against Lear Capital don't necessarily mean it's "untrustworthy," but it has a stigma it's still trying to shake in the public image. Lear Capital doesn't have its BBB accreditation due to its bankruptcy, and it has some negative ratings on review sites. 
On the flip side, this company still has memberships with organizations like the PCGS and NGC. There are also many positive online ratings for Lear Capital, and it has a partnership with the highly respected Delaware Depository. Ultimately, customers have to decide whether they're comfortable with using Lear Capital, given the allegations and evidence provided to the public.
Do I Own The Physical Precious Metals in A Lear Advantage IRA Account?
You own all the physical gold, silver, or platinum you buy with your Lear Advantage IRA account. However, Lear Capital can only ship your products to you once you reach retirement age.
Can I See How My Investment Is Performing With Lear Capital?
Lear Capital has a few ways to monitor your portfolio's performance, including a mobile app and price charts on its main website. You'll also receive quarterly reports on your portfolio from Self Directed IRA Services, Inc. If you want more personalized info on your investments, call Lear Capital during PST business hours at (800) 473-1686.
Where Does Lear Capital Store My Precious Metals?
Lear Capital stores your precious metals in a Delaware Depository facility. You can schedule a visit to your vault at any time by reaching out to Lear Capital's staff.
Do Contributions On A Lear Capital Account Work The Same As A Regular IRA Account?
Aside from the different fees, everything on a Lear Advantage IRA works the same as a regular IRA. You can make the same yearly contributions and start taking withdrawals without penalties when you hit retirement age.
What Are The Tax Advantages Of A Lear Capital Gold IRA Account?
You'll enjoy the same tax benefits with a Lear Advantage IRA as you would with whichever IRA you roll over. For example, people with a Traditional IRA get tax breaks for contributions, while Roth IRA holders don't pay taxes when taking redemptions.
How Can I Make A Withdrawal From My Lear Capital Gold IRA?
The simplest way to start a withdrawal is to call Lear Capital at (800) 473-1686 and request how much you want to take out. You're free to request your physical metals or a cash payout via check or bank transfer.
How Does Lear Capital Make Money?
Lear Capital charges a slight premium for the metals it sells to customers. The difference between the market value of a metal and the price you end up paying is known as the "spread," and it's a common feature of all financial markets.
Where Is Lear Capital Headquarters?
Lear Capital's main address is located at:
Lear Capital, Inc
1990 S. Bundy Dr., Ste 600
Los Angeles, CA 90025
Do I Pay The Shipping On My Lear Capital Gold IRA?
People who buy physical metals from Lear Capital pay a flat shipping fee of $24. You'll also need to add $1 for every thousand dollars in gold and platinum or $13 per thousand dollars in silver.
How Do I Rollover Funds From Another Account Into A Lear Capital Gold IRA Account?
Lear Capital has an e-form you can use to start your IRA rollover process, but it's best to speak with a live agent to ensure you're doing everything correctly. A Lear Capital expert will ensure you have all the information to successfully rollover your existing IRA.
Does Lear Capital Have A Buyback Program?
Lear Capital says it will buy back precious metals from your IRA account and send money in the mail or through a bank wire. Speak with a Lear Capital agent whenever you want to liquidate your metals after retirement.
Key Highlight: Low investment minimums and wide selection of precious metals
Minimum Investment: $7,500
Metals Available: Gold, silver, palladium, and platinum bullion and coins
Ratings: 4.8/5.0 over 948 reviews (Trustpilot); 2.5/5.0 over 18 reviews (BBB); Not BBB accredited
---
Final Thoughts
Despite its recent bankruptcy filing, Lear Capital is still operational and offers attractive features for precious metals investors. People who open a Lear Advantage IRA enjoy insurance from London Underwriters, the security of Delaware Depository, and many portfolio tracking tools like a mobile app. Lear Capital also has a lot of gold and silver products to choose from for a relatively low minimum deposit. The downside of working with Lear Capital is its higher-than-average negative reviews and the stigma of its legal challenges. New customers should take a careful look at Lear Capital's track record before deciding whether it meets their expectations.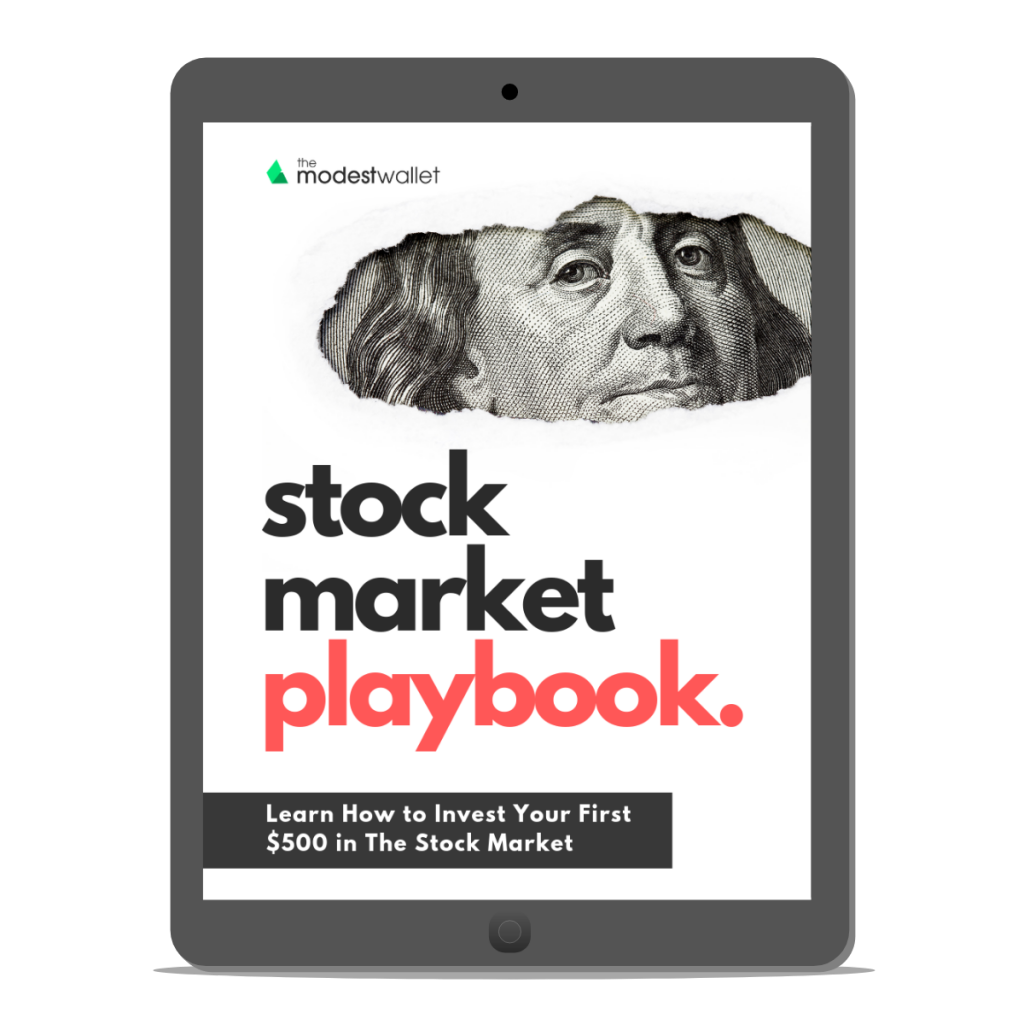 Get our free Stock Market Playbook to learn how to invest your first $500 in the stock market.
Plus our best money tips delivered straight to your inbox.

Eric Esposito is a freelance writer, editor, and cryptocurrency enthusiast. Although it took him a few years to grasp the Bitcoin revolution, Eric has become a crypto convert and long-term "hodler." Besides crypto investing, Eric is interested in helping others understand how to safely stack sats with passive income opportunities.