Many or all of the products featured on this page are from our sponsors who compensate us. This may influence which products we write about and where and how the product appears on a page. However, this does not influence our evaluations. Our opinions are our own. Here is a list of our partners and here is how we make money.
The information provided on this page is for educational purposes only. The Modest Wallet is a financial publisher that does not offer any personal financial advice or advocate the purchase or sale of any security or investment for any specific individual.
With so many different investing platforms out there, it can be difficult to know which one is right for you.
Trying to decide between uber-popular platforms like M1 Finance and Stash can be tricky since both companies offer so many great features to help you invest.
Thankfully, we're here to help.
In this head-to-head match-up, we've compared M1 Finance to Stash to help you figure out which app is best for your financial goals. Up next, we'll discuss the finer details of each of these platforms so you can make the most out of your savings.
M1 Finance vs. Stash: Overview
M1 Finance and Stash promise to help you get started with investing in a simplified way, however, they both have distinct features.
| | | |
| --- | --- | --- |
| Our Rating | | |
| In A Nutshell | M1 Finance is a hybrid robo-advisor and online brokerage that combines the features of more traditional robo-advisors (like portfolio profiles) with online brokerage options (like trading individual stocks). | Stash is a subscription-based investment platform that offers fractional shares and ETFs for investors in the United States, with zero trading fees involved. Stash offers various plans with monthly fees starting at just $1. |
| Our Review | Full M1 Finance Review | Full Stash Review |
| | | |
About M1 Finance
M1 Finance is an online brokerage and robo-advisor that offers a whole slew of different investment tools and solutions to help people access the widest possible range of investment products.
M1 Finance seeks to provide investors with a streamlined and intelligent platform for managing money without the fees you might find elsewhere. They offer an assortment of accounts and features as well as the ability to automate your investment strategy based on your goals.
Check out our full M1 Finance review to learn more.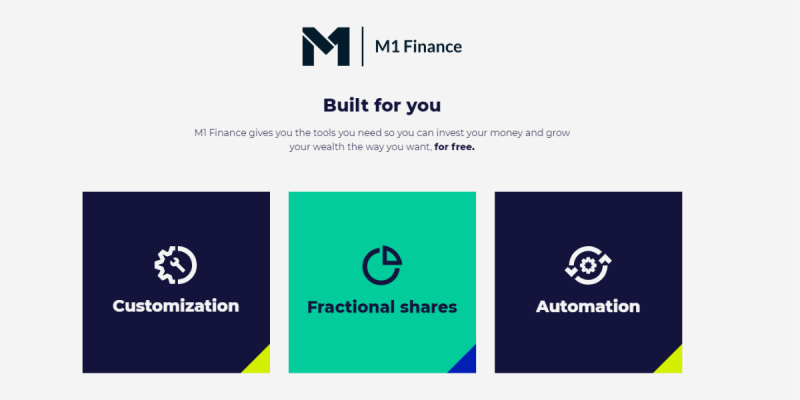 See Also: 12 Best Online Brokers for Stock Trading
About Stash
Billed as a way for small investors to get access to the financial markets, Stash is a user-friendly trading platform and investment tool with well over five million active users. 
The company offers many different account types and subscription services, each of which provides access to educational tools to help you build a diversified portfolio. Additionally, Stash provides banking solutions and budgeting tools to help you take control of your finances.
Check out our full Stash review to learn more.
M1 Finance vs. Stash: Main Features
Both M1 Finance and Stash are feature-laden platforms that are designed to help you invest. Here's a quick run-through of each company's major features to get us started:
| | | |
| --- | --- | --- |
| Account Minimum | $100 on taxable accounts and $500 on retirement accounts | $0 |
| Fees | $0 | $1 per month (Stash Beginner), $3 per month (Stash Growth) and $9 per month (Stash+) |
| Investment Types | Stocks and ETFs | Stocks and ETFs |
| Account Types | Individual Taxable, Joint Taxable, Traditional IRA, Roth IRA, Rollover IRA, SEP IRA and Trusts | Individual Taxable, Traditional IRA, Roth IRA, and Custodial Account |
| Platforms | Web-based and Mobile (iOS / Android) | Mobile (iOS / Android) |
| Promotions | Earn up to $3,500 when you transfer from another broker | Get a $5 welcome bonus |
| Tax-Loss Harvesting | | |
| Fractional Shares | | |
| Individual Stocks | | |
| Banking Features | | |
| Prebuilt Portfolios | | |
| Best For | DIY Passive Investors (Beginners to Advanced) | DIY Passive Investors (Beginners) |
M1 Finance
M1 Finance is a hybrid banking and investment platform. The company breaks down its services into three broad categories called M1 Invest, M1 Borrow, and M1 Spend, which are available to all account holders.
M1 Invest
With M1 Invest, you can build an investment portfolio of stocks and ETFs by using automatic investment features, fractional shares, and simplified account rebalancing. Investing with the company is straightforward as you can either build a customized portfolio or choose a pre-built option.
M1 Invest allows you to set up automatic investments into your account so you can continue to save by putting your funds on autopilot.
M1 Borrow
In addition to M1 Finance's investment tools, you also get access to M1 Borrowing. This is effectively a line of credit that's taken out against the value of your portfolio.
You can borrow up to 35% of your portfolio's value and use the funds to pay for anything from credit card debt to personal expenses. Alternatively, you can use those funds to invest (like margin trading), but borrowing money to pay for investments does come with a substantial risk. So, consider the risks and rewards of doing so before you apply for a loan.
M1 Spend
Finally, your M1 Finance account also comes with M1 Spend, which is an FDIC-insured checking account. This account includes a debit card that you can use to pay for everyday purchases.
Alternatively, if you upgrade to M1 Plus (more on that in our fees section) your M1 Finance account will accrue interest and you can earn 1% cashback on all debit card purchases.
M1 Finance Main Features Overview
Automated & active investing: M1 Finance lets you choose whether you want to take an active or passive role in your investing. You can automate your stock purchases using their robo-advisor or allocate your funds as you see fit.
Banking products: With M1 Spend, you get a full-service checking account plus a debit card to help you manage your daily expenses.
Access to lines of credit: For a very competitive rate, M1 Borrow lets you take out a loan of up to 35% of your assets to use as you'd like.
Minimal fees & no required subscriptions: There are no account maintenance fees with M1 Finance and you can open an account without a subscription. Or, you can get M1 Plus for added rewards and features for a reasonable annual fee.
Stash
Stash is designed to be a long-term investment and savings tool that allows you to grow your assets regardless of how much you have available to invest. The platform splits its services up into two different categories: Stash Invest and Stash Banking.
Stash Invest
With Stash Invest, anyone can open an account with as little as $1 and get access to the company's plethora of investment options.
Nevertheless, Stash is a subscription-based platform so you'll need to choose one of the company's plans to be able to use their services. Each plan (Stash Beginner, Stash Growth, and Stash+) offers access to different account types for anywhere from $1 to $9 per month.
All investors have access to stock and ETF trades (including fractional shares), though retirement and custodial accounts are limited to Stash Growth and Stash+ members. The platform allows for commission-free stock and ETF trades, automatic investments, and portfolio recommendations, so it's great for both passive and active traders.
Each plan also provides access to Stash Banking (more on that next) and all subscription plans come with a Stash Stock-Back card. Finally, all of Stash's plans come with a limited life insurance policy by Avibra, which varies from $1k to $10k, and free access to educational tools.
Stash Banking
While Stash's primary account features are focused on their investing tools, Stash also offers an FDIC-insured banking platform through Green Dot Bank.
Perhaps the biggest bonus of Stash Banking, however, is the Stash Stock-Back Card. The Stock-Back Card allows you to earn rewards in the form of stocks. Every time you shop, you'll earn a fraction of a stock share. That way, you can capitalize on your rewards and use the power of compound interest to help your investments grow.
Main Features Overview
Easy access to stocks & ETFs: Stash allows you to access stocks and ETFs on US markets commission-free so you can invest more and spend less.
Multiple subscription plans: Depending on your investment goals, you can choose a subscription plan that offers the features you need.
Educational tools: All accounts provide educational tools and insights to help you become a better trader.
Simplified banking: Your Stash account includes access to a convenient checking account for all your daily purchases.
Excellent rewards: Stash gives all investors the ability to earn stock rewards on their daily purchases.
Smart Portfolio: A new feature offered by Stash to help users build long-term wealth and diversify their investment portfolios. Stash will create and managed a fully diversified portfolio based on the user's financial risk profile, time horizon, and goals. Stash will automatically rebalance your portfolio if the asset allocation deviates by more than 5% from the original asset mix.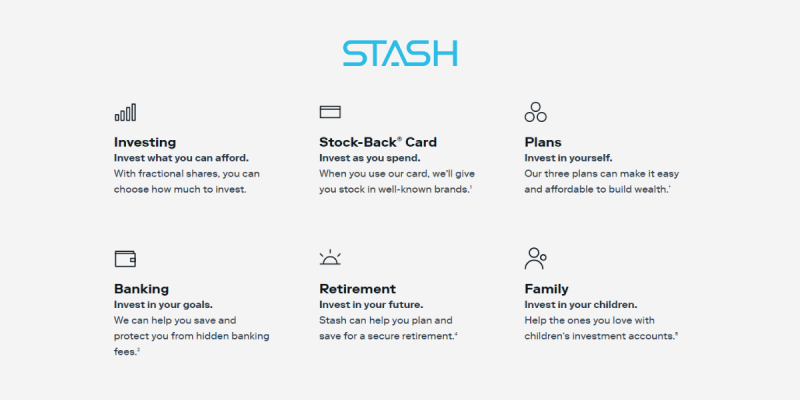 See Also: 12 Best Robo-Advisors: Automate Your Investments
M1 Finance vs. Stash: Investment Options
Both Stash and M1 Finance were designed with long-term investors in mind. These two platforms are geared toward investors who are looking to steadily grow their savings.
If you do choose to open an account with either of these companies, however, you must know what types of investment products are available.
M1 Finance
M1 Finance allows all of its account holders to buy and sell stocks and EFTs on US markets. You can buy and sell whole shares of stocks or ETFs with the company or you can purchase fractional shares, instead.
One nifty aspect of M1 Finance's investment products, though, is that they allow you to set up automatic investing. So, once you create your portfolio, you can then set up your account so that it automatically invests any cash you have into your current stock and ETF holdings.
However, M1 Finance does not offer mutual funds, bonds, or crypto trading on their accounts.
Stash
Like M1 Finance, Stash also allows its account holders to buy and sell stocks and ETFs on US markets. The company also makes it easy for investors to buy fractional shares of nearly any stock or ETF with as little as $0.01.
Nevertheless, just like M1 Finance, Stash's investment products are limited to stocks and ETFs. As a result, the platform currently does not support other investment types, like crypto and mutual funds.
But, Stash also allows you to invest automatically in your current stock and ETF holdings. That way, you can grow your savings without having to spend hours fiddling with your portfolio each week.
M1 Finance vs. Stash: Account Types
When you open an account with either M1 Finance or Stash, you'll need to choose an account type. The account type that you choose is often dictated by your personal financial goals as some are geared more toward retirement while others are for general saving and investing.
It's also worth considering that some of the accounts that you can open with either Stash or M1 Finance are tax-advantaged. That means that they either offer tax breaks now when you file your annual taxes or they allow for tax-free distributions upon retirement.
Let's take a look at the various account types that you can open with both M1 Finance and Stash:
M1 Finance
At M1 Finance, you have access to several different account types. These include:
Individual and joint brokerage accounts
Traditional IRA
Roth IRA
SEP IRA
Trust account
Stash
Stash also provides investors with many different account types. The main types of accounts you can open with the company include:
Individual & joint brokerage accounts
Traditional IRA
Roth IRA
Custodial brokerage accounts
M1 Finance vs. Stash: Sign Up Bonus / Promotion
To encourage you to invest and save, many trading platforms now offer sign-up bonuses, and both M1 Finance and Stash are no exception. Here's what you need to know.
M1 Finance
If you already have an investment account with another brokerage but you're considering transferring it to M1 Finance, the company will give you a transfer bonus to sweeten the deal.
You can earn an account bonus of anywhere from $40 to $3,500 by transferring assets from another brokerage to your new M1 Finance account. The actual bonus you receive will depend on the value of the assets that you're transferring.
Stash
The fine folks at Stash currently offer a $5 welcome bonus when you sign up for any of their accounts, no balance or investing minimums necessary. That means you can immediately take that $5 and put it toward your very first stock. What could be better?
Oh, and Stash also runs a Referral Program, which allows you to earn every time you invite friends to join the platform. You can invite friends through the app and track your rewards to see your account balance grow.
M1 Finance vs. Stash: Fees & Pricing
As with most things in life, investing isn't free. However, while many online brokerages continue to charge high fees and commissions on most of your investment activity, both M1 Finance and Stash are keeping their fees relatively low. Here's an in-depth look at how it all works.
M1 Finance
M1 Finance is all about keeping your account fees at an absolute minimum so they don't charge any subscription or account fees to use their platform.
You can upgrade to an account called M1 Plus, though, which offers an increased interest rate on your uninvested cash as well as enhanced trading features with certain account balances. M1 Plus costs about $125 for a yearly subscription, so it may be worth the upgrade for certain account holders.
Of course, like all online brokerages, M1 Finance does charge some miscellaneous fees, though these are standard in the industry. These fees include charges for wire transfers, returned checks, paper statements, and the like.
It's worth noting, however, that M1 Finance has a $100 account minimum and that they charge a $20 inactivity fee. But, most account holders will find that they can avoid these fees relatively easily.
Stash
When compared to M1 Finance, Stash's fee and pricing structure is a bit more complicated.
Like M1 Finance, Stash doesn't charge commissions or trading fees and their general account maintenance fees are relatively low. The only notable fees at the time of writing include a $75 charge per account for any outgoing ACAT transfers as well as a $5 monthly charge if you want paper statements instead of electronic ones.
Besides that, however, all Stash accounts require a subscription plan. The company currently offers three subscription plans for various investment goals. These include:
Stash Beginner – For $1 per month, Stash Beginner allows you to invest in individual or joint brokerage accounts and use their savings tools. This subscription also offers access to free online banking and the company's Stock-Back Card, as well as a $1k life insurance policy.
Stash Growth – For $3 a month, Stash Growth offers all of the features of Stash Beginner, plus the ability to open Roth or traditional IRAs. You also get personalized retirement advice with this plan.
Stash+ – For comprehensive investing tools, Stash+ includes everything in Stash Growth plus access to custodial accounts and 2x the rewards with the Stock-Back Card. You also get enhanced research tools and financial advice, all for $9 per month.
See Also: 7 Best Micro-Investing Apps
M1 Finance vs. Stash: What We Like (Pros)
Stash and M1 Finance both offer investors a myriad of different ways to grow their assets regardless of how much they have available to invest. These are some of the biggest advantages of investing with either platform:
M1 Finance
No fees or subscriptions necessary to open an account
Ability to invest, save, and borrow all from one financial institution
Very competitive interest rates on M1 Borrow
User interface is very intuitive
Allows for fractional share investing
All accounts come with banking features
M1 Borrow makes accessing lines of credit very easy
Automated investment options make hands-off investing a breeze
Stash
Ability to purchase fractional shares of stocks and ETFs
Intuitive and user-friendly interfaces
No account minimums
All trades are commission-free
Access to a Stock-Back Card for earning rewards on all your purchases
All accounts come with banking services
Limited life insurance provided with all accounts
M1 Finance vs. Stash: What We Don't Like (Cons)
Even the best trading platform has its drawbacks, so it's no surprise that both M1 Finance and Stash leave us wanting with some aspects of their services. With that in mind, these are some of the main downsides of each platform to consider before you invest.
M1 Finance
$100 account minimum is high compared to Stash
No interest earned on your M1 Spend funds unless you pay for M1 Plus
Investment products are limited to stocks and ETFs
Doesn't have a tax-loss harvesting tool
Some features (particularly with M1 Plus) require high account minimums
Automatic rebalancing feature doesn't take into account other investments
Stash
Account features are limited by subscription type
All accounts require a monthly subscription
No access to mutual funds, bonds, crypto, futures, or options
Financial advisory services are fairly limited for Stash Beginner subscriptions
No robo-advising accounts for hands-off investors
Retirement accounts aren't available to Stash Beginner subscriptions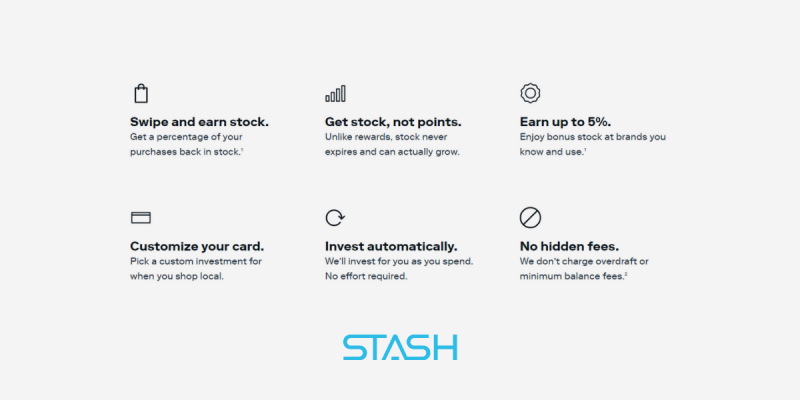 See Also: M1 Finance vs. Betterment: A Robo-Advisor Battle
M1 Finance vs. Stash: Security
If you're going to invest your money, you'll want to be sure that your assets are secure and protected from fraudsters. The good news is that both M1 Finance and Stash have comprehensive security features for all their accounts.
M1 Finance
All M1 Finance accounts are secured with military-grade 4096-bit encryption and are protected by the SIPC against losses if the brokerage were to fail. Furthermore, M1 Spend and M1 Plus accounts are FDIC insured up to $250,000 in the event of a bank failure and they are secondarily insured through Lincoln Savings Bank.
Stash
If you open an account with Stash, your assets are held by a trusted custodian named Apex Clearing. With Apex Clearing, your assets are protected up to $500,000 in the event of a brokerage failure through the SIPC. Additionally, any cash you have in your account (called uninvested funds) is protected by the FDIC up to $250,000.
M1 Finance vs. Stash: Platform and App
As up-and-coming fintech companies, M1 Finance and Stash are both known for their fantastic platforms and apps. Most investors with either platform do much of their trading on the company's apps. So, here's what you need to know.
M1 Finance
M1 Finance offers both web and mobile trading and investing platforms. Their app is available for iOS and Android and gets rave reviews for its ease of use. It provides access to all of the banking and investing services you need as well as a variety of features to help you manage your portfolio.
See Also: M1 Finance vs. Robinhood: Which Investing App Is Best?
Stash
Since convenience is at the forefront of Stash's platform, it comes as no surprise that their app is a popular choice in the iOS and Google Play stores. On the app, you can track both your investments and your bank account in one place. You can also manage which stocks you receive with your Stock-Back Card and manage your children's portfolios at the same time.
Who Is Stash For?
Stash is a solid option for anyone that's looking to do their investing and banking with one company while earning rewards along the way. Although Stash does charge a subscription fee to use their services, it's still a reasonable option for newer investors who are looking to place their first trades.
The company's plethora of educational tools and intuitive platform helps demystify the investing process for new traders, which makes it an ideal option for anyone who wants to get their feet wet. Plus, Stash's Stock-Back Card also makes it easy to earn valuable rewards that can help grow your account balance.
That being said, Stash isn't ideal for folks who want to avoid monthly fees altogether. But, the company's easy-to-use platform is nice for both active and passive traders who want to simplify the investing process.
Account Minimum: $0
Fees: $1 per month (Beginner), $3 per month (Growth) and $9 per month (Stash+)
Promotion: $5 welcome bonus
Who Is M1 Finance For?
M1 Finance is a full-service online brokerage and banking institution that serves as a one-stop-shop for new and passive investors, alike. Their non-existent fees make opening and maintaining an account as easy as can be while their multifaceted service options are perfect for new traders.
Overall, M1 Finance is a nice choice for people that want to simplify their investments and put much of their trading on autopilot. But, since they don't allow access to products like mutual funds and crypto, investors are limited to just stocks and ETFs.
At the same time, investors who want to earn rewards will need to decide if M1 Plus is worth the subscription cost. But, for automated investing and ease of use, M1 Finance is a sure bet.
Final Thoughts
At the end of the day, both M1 Finance and Stash offer a holistic approach to investing and saving. Both platforms offer plenty of benefits for individuals that want to start growing their assets, regardless of how much they have available to invest.
For folks who want a lot of educational content and guidance from their brokerage as well as the ability to earn stock rewards, Stash might be a solid choice. Alternatively, M1 Finance is a great option for people who want to avoid fees and automate their investment portfolio while also getting access to banking and lending services.
Up Next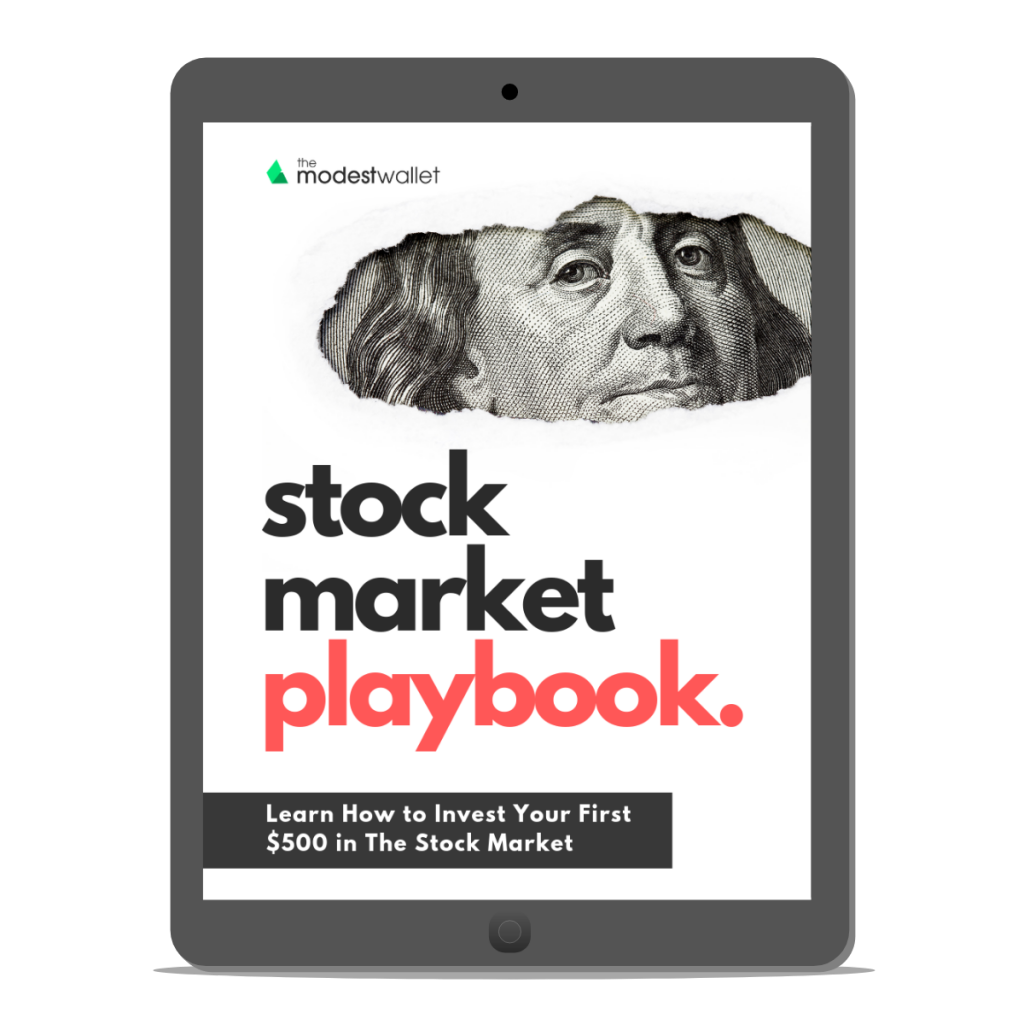 Get our free Stock Market Playbook to learn how to invest your first $500 in the stock market.
Plus our best money tips delivered straight to your inbox.
Gaby is a freelance writer and self-employed business owner with a personal interest in all things finance-related. She has a professional certificate in business, finance, and financial analytics, as well as experience working as a volunteer tax prep assistant with the IRS.