Many or all of the products featured on this page are from our sponsors who compensate us. This may influence which products we write about and where and how the product appears on a page. However, this does not influence our evaluations. Our opinions are our own. Here is a list of our partners and here is how we make money.
The information provided on this page is for educational purposes only. The Modest Wallet is a financial publisher that does not offer any personal financial advice or advocate the purchase or sale of any security or investment for any specific individual.
For many, making money from home seems like a dream. They fantasize about being able to sit down at their computers and start earning cash in their pajamas. For others, working from home is a necessity. Tied down by children, pets, a disability, lack of transportation, or location, many people find that working outside the home isn't possible without major life changes or extra help that isn't realistic, either due to cost or logistics.
Luckily for these people, making money from home (and earning a real income) isn't a fantasy. The internet has made it possible to earn a healthy income from home, with no commute required. Currently, around 5.2% of the workforce in the US works from home.
While earning a living from home is not as easy as some make it out to be, using the right strategies can make it straightforward for skilled individuals. Read on to find out how millions of people are making their remote work fantasies a reality!
Take Paid Online Surveys
Income Potential: LOW
Barriers to Entry: LOW
Labor Intensiveness: HIGH
Companies around the world are starving for accurate consumer data. Much of their information comes in the form of surveys filled out by people like you. Firms are so desperate for detailed info about their customers that they're willing to pay real money to people for filling out surveys.
A number of online services aggregate and deliver these surveys. Below, we'll discuss just a few paid online surveys.
InboxDollars
InboxDollars is a consumer survey aggregation site that pays you for each survey you complete. After creating an account, you will need to answer a few questions about yourself and your household demographics. Once the site has used this information to determine which surveys you'll qualify for, you can begin answering questions for cash.
In addition to surveys, InboxDollars offers users the opportunity to watch videos and play games in exchange for money. Online shopping with designated retailers (initiated through their portal) and receiving coupons and emails will also earn users cash. (You can earn $5 just for signing up!) Once you have accumulated enough money, InboxDollars will send you a check in the mail.
If you sign up for InboxDollars, you are required to remain active on the site, because failing to log in every couple of weeks or so will result in your account being designated as "inactive."
Pros
Earn $5 just for signing up
A wide variety of available money-earning activities to choose from
A wide variety of available surveys
InboxDollars provides actual cash, not points or rewards cards.
Cons
The amount of money to be earned is relatively low.
Accounts can be designated as inactive following insufficient activity.
Check out our InboxDollars review to learn more.
Swagbucks
Swagbucks is a survey aggregation site that pays you rewards points to many different businesses in exchange for completion of surveys. The account creation and login process are similar to InboxDollars, and they're quite simple.
Once you've created an account, you'll receive links to surveys found on other websites that you may qualify for. After clicking each link, you'll be taken to the site that's actually conducting the survey, and the site will determine if you qualify based on your demographics.
Unfortunately for users, reviewers report that many of the provided links lead to surveys that ultimately reject the user for one reason or another.
Pros
Easy to sign up and log in
A large number of companies offer rewards points on the site.
Cons
Unlike InboxDollars, Swagbucks does not offer cash.
Frequent survey rejections
To learn more about Swagbucks, see our full Swagbucks Review article.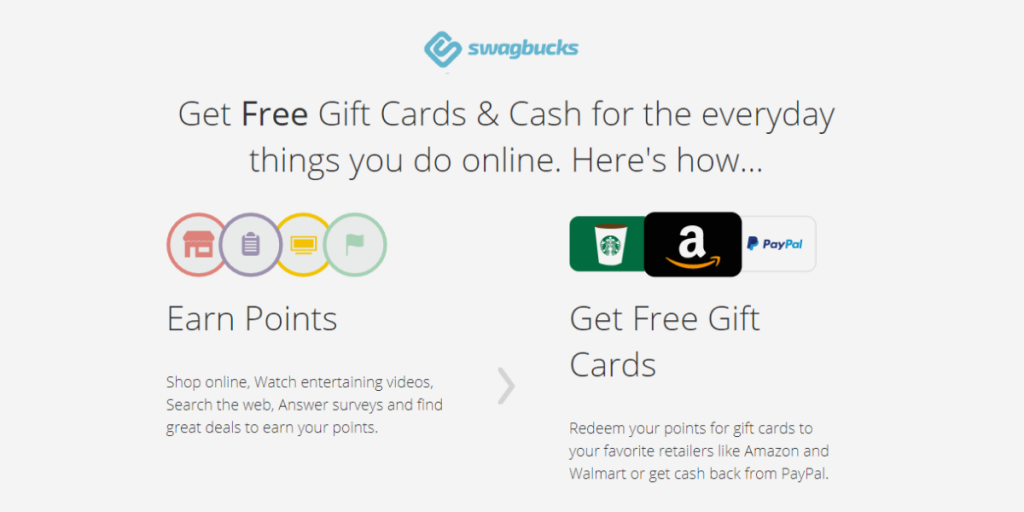 See Also: 20 Best Places to Sell Textbooks to Make Some Extra Cash
Survey Junkie
Survey Junkie awards points, which can be redeemed for cash or business rewards points, in exchange for completing surveys. It functions much like InboxDollars or Swagbucks. You create an account, enter your demographic information, and wait for your surveys to roll in.
Unfortunately, you may be doing more waiting than survey answering. A common complaint cited by users and reviewers is that survey offers are far and few between. Of course, this depends on your demographic information and how much companies want answers from consumers in your demographic. But many users report that they receive only a few surveys per week or month.
Pros
Survey Junkie points can be redeemed for cash, as well as rewards points.
Survey Junkie offers to pay members electronically via PayPal.
Cons
Relatively low payment amounts
Shortage of eligible surveys for many users
To learn more about Survey Junkie, see our full Survey Junkie article.
PrizeRebel
PrizeRebel is another "Get Paid To" (GPT) site that has surveys to complete, videos to watch, games to play, and offers to receive, all in exchange for points. Those points can be redeemed for cash or rewards points for a large number of different companies.
Many users report that there are a large number of available surveys to complete, even if they don't always qualify for all of them. The site also offers a referral program. In the program, users earn 10-20% of what their referrals earn on the site (excluding specific excepted income).
PrizeRebel is easy to sign up for, simple to use, and its layout leaves nothing to be desired. Reviewers report that, unlike some other survey services, navigation is relatively smooth and intuitive.
Pros
Multiple money-earning activities
Points can be redeemed for cash or rewards points
Many different companies offer rewards points on the site.
Cons
You don't earn money from your referrals' referrals.
People from outside North America, the UK, and Australia may have fewer surveys to choose from.
MyPoints
MyPoints is one of the original online survey portals. The website offers a huge variety of activities through which you can earn points. Taking surveys, playing games, watching videos, shopping online, buying travel, and using coupons and promotional codes will all earn you MyPoints, which you can redeem for rewards points to a large number of retailers.
Reviewers have criticized their online customer support availability, but it apparently isn't bad enough to prevent them from accumulating millions of loyal customers. The signup and login processes are simple and easy. and the interface is intuitive.
In all, MyPoints is one of the more sophisticated, well-developed, and mature online rewards points portals. Read our full MyPoints review to learn more.
Pros
They've been in business so long that they've worked out most of the kinks in the rewards points game.
A huge variety of things to do to earn points
Cons
Reviewers report that some of the coupons on offer aren't the best deals available for the products they're associated with.
Some users indicate that it can be difficult to get a human on the phone when contacting customer support.
eJury
We'll conclude our section on online surveys with a service that provides a unique take on offering opinions online. eJury assembles teams of mock jurors to weigh in with a verdict on case submissions provided by attorneys seeking to determine the strength of their case.
Jurors are paid between $5 and $10 per case, depending on the facts submitted. The money isn't life-changing, but the experience is certainly more interesting than being asked your opinion on different kinds of peanut butter.
In order to qualify, jurors must be US citizens and residents who would otherwise be allowed to sit on a jury (i.e. no lawyers, felons, or insurance adjusters). You'll be sorted into a pool of jurors based on the county you live in, and you'll receive as many cases as are submitted to eJury in that jurisdiction. This geographical restriction means that some people will receive a smaller number of cases. (In addition, the service isn't yet popular in some parts of the country.)
Pros
Much more interesting than your typical survey
Helps participants in the justice system get a realistic view of the strength of their cases
Cons
Very few cases for most people to work on
The money isn't great considering the complexity of some cases.
Online survey apps can provide users with some casual income, but even using them in tandem will likely only result in income amounting to a few thousand dollars per year.
At the heart, they're really about selling your data to companies who are always hungry for more.
That being said, if you don't mind parting with personal information about your demographics and consumer habits and you're looking to make a few extra bucks here and there, these sites may be a great choice for you.
Negotiate Your Bills
People are often unaware that the bottom-line amount on monthly bills is often negotiable. Frequently, all it takes is a little bit of research and a phone call to your local provider to dramatically lower the amount you're paying for your cell phone, cable, and other bills.
As an alternative, you can use one of the services listed below to help reduce your bills for you!
Income Potential: MED
Barriers to Entry: LOW
Labor Intensiveness: LOW
See Also: 48 Legitimate Ways to Get Free Money, Fast and Easy
Truebill
Truebill is a bill-tracking and negotiation service that promises to reduce your monthly spending by tracking and eliminating unnecessary recurring expenses. The service offers a number of ways to save the user money.
First, like Billshark, it allows users to submit photos of their bills (or link directly to their service provider accounts) and have Truebill negotiate on their behalf to lower those bills.
Second, it collects and displays all of the monthly subscriptions a user has accumulated, and for a monthly concierge fee, the service cancels unnecessary subscriptions.
For its troubles, Truebill will collect 40% of your savings in the form of a fee, as well as any monthly fees for subscription monitoring services. Like Billshark, it advertises an 85% success rate in lowering people's bills and subscription costs.
Pros
More functionality than Billshark
Direct integrations with service provider accounts can be very convenient
Cons
People may have security concerns with providing Truebill access to their service provider login information.
Charging people a subscription fee for a service that offers to reduce your subscription fees seems counterintuitive.
To learn more about Truebill, see our full Truebill Review article.
Billshark
Billshark is a bill negotiation service that advertises an 85% success rate at lowering its clients' bills. Billshark will ask you to snap a photo of your bills and answer a few questions. They will negotiate on your behalf with the service provider, and for a 40% share of the savings, obtain a reduced rate for you.
It's a dazzlingly simple and effective premise. Given that many people are overpaying on their bills by hundreds of dollars per month, the savings can be truly substantial. Some clients report savings of over $1,000 per year, even after Billshark's fee.
Billshark is also risk-free. If they do not reduce your bills, you do not pay a fee.
Pros
The service is valuable for nearly everyone.
The amount of money to be saved on monthly bills can be extensive for many people.
Recurring monthly savings add up quickly for the end-user.
Cons
40% can be a lot to ask for something many people could accomplish themselves.
Read our Billshark review to learn more.
Trim
Much like Truebill, Trim is an automated service designed to save you money on monthly bills, subscriptions, and bank fees. It connects securely with your banking and service providers, analyzes your spending patterns, bill amounts, and fees, and determines the best ways to go about saving you money on a monthly basis.
Trim charges slightly less than Billshark and Truebill for its bill negotiator program — 33% of your yearly savings. It charges nothing for its other services, like its subscription aggregator.
Pros
Less expensive than Billshark and Truebill
Offers some free services
Cons
Like with Billshark and Truebill, these tasks can be performed by people on their own, without the help of an app.
There are always security issues when connecting directly to bank accounts and service providers.
As with survey programs, bill-reduction services are extremely interested in the data they can derive from their users. Unlike survey programs, however, you stand to save a significant amount of money with very little work using these services. If you're comfortable giving up personal data, and you don't want to spend a lot of time lowering your bills yourself, you may wish to give Billshark, Truebill, or Trim a quick look.
Check out our Trim review to learn more.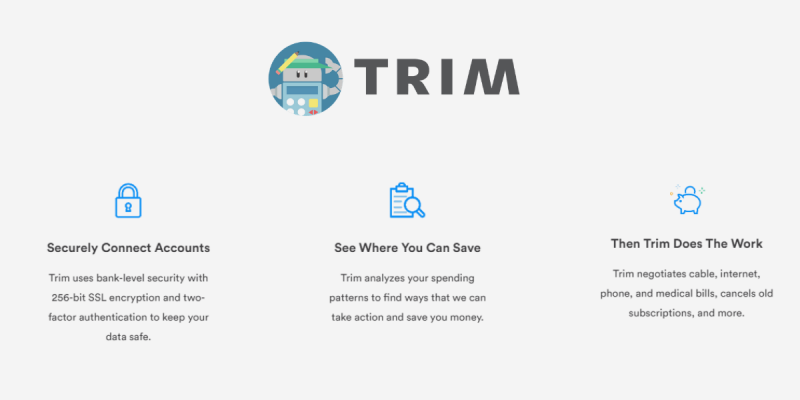 See Also: How to Make Money Flipping Furniture: A Home-Based Side Hustle
Get Rid of Stuff
The minimalist movement is in full swing in North America and elsewhere. Millions of people are realizing the benefits of reducing their consumption to a more manageable level. Their reasons vary. Environmental, economic, and emotional motivations all play a role in the increasing popularity of the movement.
You can get started, and make some money in the process, by decluttering your space and selling the stuff you don't need. There are plenty of online and offline marketplaces available to the average seller. Some specialize in specific niches, while others sell virtually anything and everything.
Income Potential: LOW
Barriers to Entry: LOW
Labor Intensiveness: LOW
Decluttr
Decluttr offers to buy a wide variety of goods from users like you. They specialize in the following niches: Tech (especially phones), Media (like CDs, DVDs, and Blurays), LEGO® and Books.
The process works as follows:
Step 1: Scan your item's barcode or enter a description of the item online.
Step 2: Get an instant valuation for the item.
Step 3: Indicate your acceptance of the offer online.
Step 4: Wait for your electronic welcome packet (which includes all shipping labels).
Step 5: Box up your items, attach the included shipping labels, and mail your items.
Step 6: Wait for Decluttr to confirm the condition of your items and send you your money.
Decluttr pays its users via check, direct deposit, and PayPal. If you choose the charity option, they'll even donate money on your behalf to the charity of your choice. Decluttr also pays the shipping costs associated with sending your items to their warehouses.
Pros
No auctions or hassles involved with selling your items
The valuation price is guaranteed, or your item is returned to you.
Their reviews on Trustpilot are exemplary.
Cons
Decluttr only accepts a few categories of items for sale.
Boxing up your items to ensure they survive shipping can be an inconvenience.
Check out our full Decluttr review to learn more.
Gazelle
Gazelle buys gently used cell phones, iPods, and tablets from users who are looking to get rid of their old equipment. It works in the same way as Decluttr, but focuses only on technological products. You provide a description of the item and its condition to the site, and it gives you a quote. If you accept the quote, you'll ship the item to their warehouse (Gazelle will pay the shipping costs) and wait for them to inspect the item. Assuming it is as you described, you'll receive your funds via PayPal, Amazon gift card, or check shortly after they receive the item.
Pros
Largely excellent customer reviews
Reviewers report fair trade-in values.
Cons
The same as with Decluttr, boxing up your items safely can be a chore.
Read our full Gazelle review to learn more.
Bookscouter
There are a lot of book-buying companies and services on the web. It's difficult, if not impossible, to search each one individually to find out what your copy of the latest calculus textbook is worth. Luckily for you, there's Bookscouter.
Bookscouter allows you to enter the ISBN of a textbook (or any other book) and find out what the various book-buying companies listed will pay you for your book. You need to be careful to examine the reputation of the book-buying company you ultimately choose (Bookscouter is not responsible for the actions of the third parties they list on their website), but the site is pretty good about providing you with the information you need to make an informed choice.
Some users complain about intermittent availability of the site and support personnel, so beware of outages and delays.
Pros
Aggregates a large number of book-buyers in one place
Allows you to search by ISBN or barcode to select your book
Cons
Ongoing connectivity and responsiveness issues with the site.
Some less reputable book-buyers are included in the results.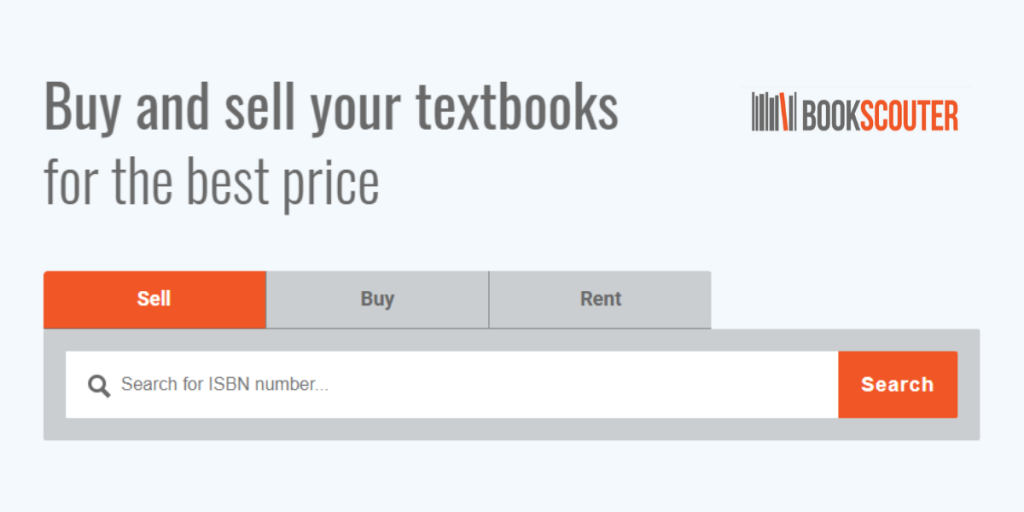 See Also: How to Become a Virtual Assistant: Get Paid to Work From Home
thredUP
Billed as the world's largest online consignment store, thredUP lets you sell your gently- and barely-used clothing on consignment. The site showcases everything from budget clothing to designer wear.
Users request a "Clean Out" bag and fill it with their gently-used clothing. They send the clothing to thredUP; the company decides what they're keeping and what they're donating. The user is paid a portion of the price thredUP will be selling them for (sometimes up-front and sometimes upon sale). The amount the user receives is a function of the sale price of the item. The higher the sale price, the higher the portion that the user keeps.
Users can request their payment in the form of a thredUP credit (available almost immediately after the item is evaluated) or a PayPal payment (available significantly later than the thredUP credit). Users should also note that men's clothing is not accepted. This is a women's clothing outlet only.
Pros
The "Clean Out" bag process is a handy way to clean out your closet.
Increasing payments for higher-end items
Cons
Some users report that payments for lower-end items can be disappointingly small.
It can take some time before items are processed and the user receives payment.
Men's clothing is not accepted.
eBay
eBay is the auction site that everyone's heard of. With millions of users and billions of completed auctions, there's a market for virtually everything on eBay. We won't bore you with details about how eBay works (because you probably already know how it works), but suffice to say that if you have anything that is (i) of value, (ii) legal, and (iii) not prohibitively expensive to ship, it can be sold on eBay. The fees are reasonable, payment processing is simple, and the markets are large. Need we say more?
Pros
Huge market for buyers and sellers
Great interface
Cons
It can be hard to get noticed amongst so many products and people.
Decluttering can be a great way to get a quick infusion of cash. In addition to making you some money, there's excellent evidence that the lack of stuff taking up space in your home will leave you happier and more relaxed.
Selling your things is a great choice if you're looking to simplify your life. You should be forewarned that you usually won't receive nearly as much as you paid for the items you sell. In fact, you'll probably only make back a fraction of the purchase price. But something is better than nothing, isn't it?
Make Money with These Apps
Income Potential: LOW
Barriers to Entry: LOW
Labor Intensiveness: LOW
A variety of apps available online attempt to capitalize on two things:
The data you generate from your online activities
Your capacity to view advertisements on otherwise dormant pieces of technology
Both of these kinds of apps pay small amounts of money to their users. While they won't make you rich, they can be a nice addition to a passive income strategy that includes other sources.
Check out Best Money Making Apps article for more ideas on how to make money with apps.
Nielsen Computer and Mobile Panel
The Nielsen Computer and Mobile Panel is similar to the fabled "Nielsen Box." The Nielsen Box is a set-top television attachment that tracks what a representative sample of the population of the United States is watching at any given time. This data is the source of the ratings numbers for various TV shows you often see discussed in entertainment media.
Nielsen has branched out into mobile and desktop computing. Simply put, by loading their software onto your phone, tablet, or desktop/laptop computer, Nielsen will collect anonymized data about your phone and internet habits.
In exchange, Nielsen will provide you with points that can be exchanged for redeemable gift cards from various companies. They'll also enter you into sweepstakes for chances to win up to $1,000 per draw. There is a limit of $50 earned per year (not counting sweepstakes winnings).
Pros
Virtually completely passive income, with no effort required on your part
The sweepstakes are a nice chance to raise your income.
Cons
Those who value privacy may not be excited about the tracking of their internet habits.
Limit of $50 earned per year
See Also: How to Make Money Flipping Cars: Can You Actually Make Money at It?
S'more
S'more is a lock-screen monetization service that shows you ads on the lock screen of your phone in exchange for points. These points can be redeemed by users for gift cards from a number of companies.
The premise is pretty simple. You watch ads. S'more gives you rewards points. Unlike some lock-screen services, S'more gives you the same number of points each day, whether you click on ads or not, so you can feel free to ignore what you see.
Pros
Simple to use
No need to click on ads in order to earn points
Cons
No way to increase the rate at which you earn points
Uses up valuable lock screen real estate
ScreenLift
ScreenLift is another app that puts ads on your lock screen in exchange for giving you points that you can redeem for gift cards. Unlike S'more, however, the rate at which you earn points (called "Lifts" in this app) is not constant, and depends on the actions you take within the app.
Importantly, ScreenLift also gives you the option of having your points paid to you in the form of a PayPal payout. Getting dollars instead of rewards points is always nice.
Pros
You can affect the rate at which you earn points by taking more actions in the app.
The app will pay out points by PayPal, rather than gift cards, if you choose that option.
Cons
Constant ads on your lock screen can get annoying
These apps are for those who are unconcerned with the minor annoyance associated with ads appearing on their mobile phone — along with the collection of personal data. For those comfortable with the idea of selling their personal data and viewing advertisements, these apps can bring in a few extra dollars each month.
Cash Back Apps
Income Potential: LOW
Barriers to Entry: LOW
Labor Intensiveness: LOW
The premise behind cash back apps is simple. In exchange for providing third-party access to your shopping data, the app will provide you with small refunds on items you purchase while connected to their service. The amounts aren't usually jaw-dropping, but they can supplement an otherwise robust passive income strategy.
Rakuten
Formerly Ebates, Rakuten is a cash back shopping app that works at over 2,500 retailers across the web, along with brick-and-mortar stores. It's very easy to use. By either clicking a link on the Rakuten website to the retailer of your choice, or by using the Rakuten browser extension, you can shop online and receive cash into your Rakuten account on eligible purchases.
Payouts come four times yearly and only for those who've earned at least $5.00 in cash. Users can receive rewards via check or PayPal, or they can choose an instant payment option in the form of a gift card with an associated retailer (if you sign up for email alerts, you'll get an email notification that Rakuten is ready to send payment, and they'll offer electronic gift cards via a link in that email).
The amount you receive in cash back per purchase depends on the day and the retailer you shop with. So while the cash back amount is usually 5% or less, it can rise to over 15% during some specials.
Pros
Very simple to use
The browser extension is a nice touch for those who forget to click on Rakuten links to shop.
Cons
Cash back amounts are usually quite small
Payouts limited to four times per year
To learn more about Rakuten, see our full Rakuten Review article.
See Also: How to Legitimately Get Free Gift Cards: Fast and Easy
Dosh
Dosh is a cash back app that links to your credit or debit card and adds a cash back reward to eligible items bought from specific retailers. It's a nice way to stack rewards points with a points-awarding credit card.
Users report that it can take up to 90 days to receive rewards into their Dosh account (because the return period must expire before rewards can be given) and some people are uneasy about linking the app with their bank and credit cards.
Points are paid out in cash via PayPal, direct deposit, and can even be directed to a charity of the user's choice. Download and signup are easy and provide no roadblocks to a smooth user experience. Unfortunately, the app is available only in the United States for now. (Sorry, Canadians.)
Pros
Super simple to use. Just link to your favorite credit card and shop.
A wide variety of eligible retailers to choose from
A great way to stack rewards points when combined with some credit cards
Cons
Some users might be unwilling to link their app with their bank and credit cards due to lingering security concerns
It takes a while to get access to your rewards points.
Check out our full Dosh review lo learn more.
Drop
Drop is very similar to Dosh in that it is a cash back app linked directly to your bank or credit card. Unlike Dosh, however, users of Drop select five outlets from a large list of retailers and receive points only from those chains. Each chain provides points at a different rate, which are redeemable at a rate of one cent per ten Drop points.
Users face a limit of 5,000 Drop points per week, and the purchases must be limited to non-commercial (i.e. non-business) transactions. Points are only redeemable for gift cards to major retailers (including Amazon), so if you're looking for cash rewards, seek out an app like Dosh instead.
In addition, unlike Dosh, this app is available in Canada (that's where it got its start).
Pros
Great point redemption rates from many eligible retailers
Available in Canada
Cons
No cash rewards available
A limit of 5,000 points per week (worth $5.00)
Ibotta
Ibotta is a "Get Paid To" (GPT) app for online shopping. Functioning as a cash-back service, Ibotta rewards you with cash when you use the app to pay with a linked credit or debit card in-store, link your loyalty cards to the app, or complete "Offers" listed in the app.
The last item in that list, "Offers," can get a little complex. Users are required to find the offer in the app, complete a task associated with the offer, buy the item at a participating retailer, and submit the receipt through the app.
You'll need a PayPal or Venmo account to get started, but otherwise, setting up an account and logging in is a breeze. In fact, aside from the cumbersome process associated with completing "Offers" we've noted above, using the app is a pleasure. It has an intuitive interface and good flow that its users appreciate.
Pros
The interface is easy to use and straightforward
Multiple ways to save on shopping for things you'd buy anyway
Money flows straight to your PayPal or Venmo account
Cons
Complicated "Offers" process
There's no shortage of apps that seek to collect your shopping data in exchange for points or cash back. If you're comfortable sharing your data, and you're hard up for some rewards, these apps might float your boat. But if you're looking for big payouts or privacy, you should look elsewhere.
Check out our full Ibotta review to learn more.
Rent Out Your Car
Income Potential: MED
Barriers to Entry: MED
Labor Intensiveness: MED
The Airbnb business model has come to locomotion. That's a fancy way of saying that you can share your car (and make some money) via apps. Taking advantage of the fact that most cars sit idle most of the time, vehicle-sharing apps allow people to let others rent their vehicles for a set amount of time for a fee.
An alternative to the big car rental services like Enterprise, Hertz, and Avis, vehicle-sharing apps provide convenience for the borrower and a source of passive income for the lender.
Make sure you also check out our article on the various ways to make money with your car.
Turo
Turo offers car-sharing in several countries around the world, including the US, Canada, the UK, and Germany. Renters browse a list of available cars near their location and choose from what's available.
Many Turo lenders provide a "drop-off" option and deliver the vehicle to the person renting their car. Lenders and borrowers are reviewed by each other, similar to Uber or Airbnb, so it's a good idea to top up the gas after you're done using the car. Obviously, you'll also want to avoid damaging the vehicle.
Turo's users report stellar customer service, available to both borrower and lender, provided by way of both text and voice. All told, it's a very cool new service with some growing pains, but it's definitely worth checking out.
Pros
Car delivery!
Great system for rating borrowers and lenders
Cons
No automatic unlocking like with Getaround (see below)
See Also: 10 Services That Help You Make Money Driving (Or Renting Out Your Car)
Getaround
Getaround is a Turo competitor available only in the United States. Additional conveniences are what set Getaround apart from its more widely used counterpart. Getaround Connect™, installed in every Getaround vehicle, eliminates the need for a key swap, and lets you unlock and lock the vehicle with a smartphone.
Unfortunately, at the time of this writing, Getaround does not offer car delivery. This might make things easier for the car lender, but the borrower would probably love to have this option. Otherwise, Getaround is very similar to Turo.
Pros
Getaround Connect™ eliminates the need for key swapping
Available in a large number of American cities
Cons
No car delivery
Not available outside the US (at the time of writing)
Renting out your car is much like renting out a room or condo on Airbnb. While it might take a little bit of extra work, the added income can become reasonably substantial if what you have on offer is different from or superior to your competitors.
Rent Out a Room (Or Your Whole House)
The sharing economy has never been stronger, and people want to share their homes. Taking advantage of the fact that many people have more house or condo than they know what to do with, apps like Airbnb and VRBO connect people looking for accommodations with those with extra space.
Airbnb
One of the first and definitely most popular home-sharing apps, Airbnb has surpassed its founder's wildest expectations. Known by almost everyone, and used by more than 150 million people (as of 2020), Airbnb offers accommodations and lodging virtually anywhere on the globe.
Although banned by local zoning ordinances in some places (we're looking at you, New York City), Airbnb provides by far the largest number of listings in the largest number of places. It's easy to use for homeowners and renters alike, and its rating and reviewing functions keep most of the bad apples away.
That being said, mistreatment and damage of properties does occasionally occur, so homeowners should use caution when choosing their tenants.
Pros
Available in most places around the world
Excellent user-driven review and rating systems
Cons
Potential for damage to the property
Not available in all cities due to zoning restrictions
VRBO
VRBO, or Vacation Rental By Owner, is much like Airbnb. But there are a few differences. Unlike Airbnb, only entire homes can be rented on VRBO.
VRBO also offers a few features that Airbnb doesn't, like the ability for a homeowner to respond to a review left by a tenant. VRBO users can also use an extensive collection of filters to refine their search for the perfect home away from home.
Pros
You never have to share a VRBO with a homeowner
You can respond to reviews left by tenants
Cons
Smaller selection than Airbnb
It's never been easier to rent out a room in your home, or even your entire home, than it is right now. Apps like Airbnb and VRBO make the entire process incredibly simple. and depending on where your home is located and what kind of amenities you can offer, you stand to make a great deal of money on your bookings.
Rent Out Your Stuff
If you're like most people, you have closets and rooms full of stuff you don't use on a regular basis. If that stuff could be useful to others, you may be able to make some money renting it out.
Fat Llama
Fat Llama offers users the ability to rent out their stuff to other users of the site. It's sort of like the Turo or Getaround of personal property. Cameras, computers, clothes, and books can all be listed on the service.
There are some security risks, and Fat Llama leaves protection against theft mostly in renters' hands. Users report that it's wise to:
Require ID from all borrowers
Take good-quality, timestamped photos of your stuff prior to lending it out.
Record the phone call with the borrower (If one-party consent phone recordings are legal in your state).
That being said, Fat Llama does compensate borrowers in cases of proven fraud or theft, although the claims process can be a bit of a headache.
Pros
A great way to make money if you've got valuable equipment lying around unused
An intuitive interface makes the site a pleasure to use.
Cons
The claims process in the event of theft can be arduous.
Many protections against theft are left up to the borrower.
See Also: How to Become a Social Media Manager: Get Paid to Work From Home
Sparkplug
Sparkplug is the Fat Llama of musical gear and studio space. You can lend your instruments and other music-related equipment to borrowers through the Sparkplug app. If you have studio space, you can also rent that out to borrowers.
Both borrowers and lenders are reviewed and rated on the site, and rentals are insured against theft and fraud. It's a relatively niche service, so reviews are hard to find, but the company seems to put a premium on trust and security.
Sparkplug is available in cities like Austin, New York, and Los Angeles, all known for their bustling music scenes. Time will tell if the service catches on and spreads to more cities in the US.
Pros
A perfect niche service for music lovers in certain cities
User rating system creates transparency for lenders and borrowers alike
Cons
Not available in most places
Renting out the stuff that sits idly in your closet can be a great way to monetize otherwise unused things. Short of selling your unused items outright, renting it out can bring in a surprisingly large payday.
Get a Side Gig
The gig economy is real, and it's growing fast. Millions of people across North America and millions more across the world are supplementing their incomes by starting a side gig (basically, anything you do for money while you're not at your full-time job). For some people, side gigs can become so lucrative that they ultimately decide to leave their full-time jobs.
The exact nature of a side gig varies from person to person. Essentially, you're looking to monetize any unique skill, ability, or asset you have. Even if all you have at your disposal is spare time, you can make a side gig work. Keep reading for some of the best and most common examples of side gigs.
Run Facebook Ads for Local Businesses
Income Potential: HIGH
Barriers to Entry: LOW
Labor Intensiveness: LOW
Running Facebook Ads for businesses can be a goldmine of side income, and is by far our most favorite side gig. This is true for a couple of reasons:
Most business owners are not skilled in digital marketing.
Digital marketing is the single most profitable form of marketing available today.
Successful digital marketing provides immediate, visible returns to businesses.
Facebook marketing, in particular, is easy to learn. Check out our favorite online course about Facebook Ads.
All of these truths combine to make it straightforward to learn the tricks of the trade, market your newfound skills to local businesses, and quickly turn them into paying clients. You can even expand your market to include clients you meet online and grow your business.
The premise is simple. You identify local businesses in competitive marketplaces that need to advertise (restaurants, hair salons, etc.) and offer to run and optimize their Facebook Ads for them. Facebook itself offers all of the analytical tools you'll need to run a great campaign, so no additional software is necessary. You can make $1,000 – $2,000 a month running Facebook ads for local businesses.
Deliver Food (Make Your Own Hours)
Income Potential: HIGH
Barriers to Entry: LOW
Labor Intensiveness: HIGH
Delivering food has become one of the most common side gigs out there. With the rise of new, broadly distributed apps, food delivery people have become highly sought after. Some people even do delivery work full time. Of course it helps to have a fuel-efficient vehicle and a strong rating on a food delivery app, but there are virtually no barriers to entry in this field.
The downside of the food delivery game is that it requires a lot of labor. There's no way around it. Food delivery is going to take a lot of work and time in order to result in real money. There's no way to outsource the work either, so unlike passive income strategies, there are limits to how much a person can make delivering food.
You'll want to take a look at the following apps and see what's available in your area: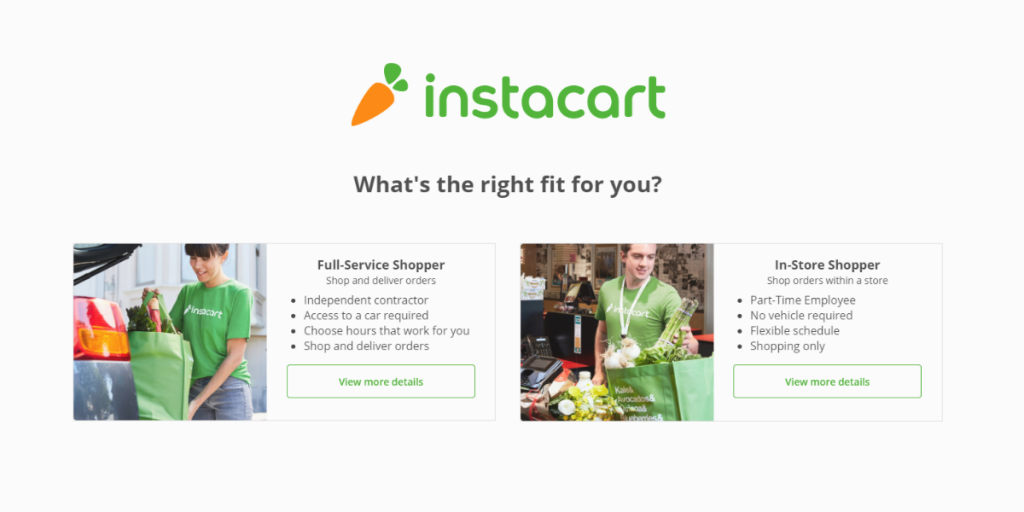 See Also: Instacart Shopper: Make Money Grocery Shopping for Others
Teach
Income Potential: MED
Barriers to Entry: MED
Labor Intensiveness: HIGH
If you're particularly expert at something, you may want to consider becoming an online tutor. Firms like VIPKid and EF Education First connect experts in their fields (particularly English experts) with children and adults who seek to learn about a subject outside of a traditional school setting.
Of course, you'll need to be highly trained and educated in whatever subject you hope to teach. Like delivering food, you'll need to spend plenty of time teaching in order to make significant amounts of money.
Start a Dropshipping Business
Income Potential: MED
Barriers to Entry: LOW
Labor Intensiveness: MED
Dropshipping is a newly popular retail fulfillment model that relies on the internet to facilitate product order fulfillment. Basically, a drop shipper accepts orders for products that are fulfilled by a third-party retailer or wholesaler, which ships the product directly to the customer.
The success or failure of the business will rely largely on marketing and advertising the products for sale, the quality of your customer service, and your ability to command a price that covers your costs.
The difficulty in this business is differentiating yourself from extensive competition. Competition abounds because the barriers to entry in dropshipping are so low. And because you don't own or make the products you sell, it is difficult to set yourself apart from other order fulfillers.
This line of business can work well for people who have become trusted authorities in a particular niche and want to advertise products related to that niche.
Become an Online Authority Figure
Income Potential: HIGH
Barriers to Entry: MED
Labor Intensiveness: HIGH
Becoming an authority in a niche subject area can lead to unexpected riches. Effectively, by becoming someone people listen to online about a specific subject, you have the opportunity to monetize your audience in a variety of ways.
Starting a blog is the most common way that people begin developing an audience for themselves. By regularly speaking to the masses about a subject you know a lot about, you have the potential to develop an audience that will listen to what you say with respect to purchasing decisions.
Once you've developed this level of loyalty, you can monetize the relationships by offering affiliate-linked products and services and selling advertisements on your space.
People frequently start YouTube channels for the same reason, either alongside a blog or on its own. The platform dovetails nicely with the development of an audience, and the right personalities can cultivate subscriber lists that number in the millions.
A strategy that should not be overlooked is the sale of an online course in your area of expertise. A self-developed and self-marketed online course can bring in thousands of dollars on the right platform. The key, as with blogs and YouTube channels, is to develop a level of authority in the field that makes people want to listen to you.
Petsit and Housesit
Income Potential: MED
Barriers to Entry: LOW
Labor Intensiveness: MED
We've put pet sitting and house sitting together because they make excellent companion side gigs. You can easily do one while doing the other.
Pet owners today are enormously protective of their dogs, cats, and other pets. They're willing to spend a pretty penny to make sure that their pets are properly entertained while they're away. As a result, there's a fair amount of money to be made in pet sitting. Enough money, in fact, that there's an app for that. Rover allows you to connect with dog owners around your city and let them know you're available to sit for their pets. You'll be reviewed and rated much like on Uber or Airbnb, so you'll need to provide excellent customer service.
Housesitting requires virtually no credentials. All you need is trustworthy character and the ability to convince people that you're a stand-up person who can safely be allowed into their home while they're away.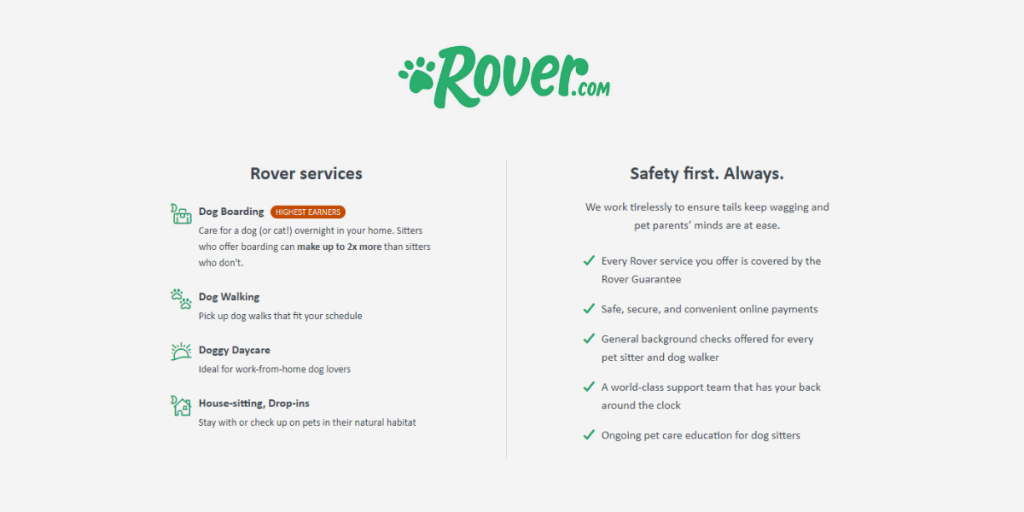 See Also: How to Become a Freelance Writer: Get Paid To Write
Work on Amazon Mechanical Turk
Income Potential: LOW
Barriers to Entry: LOW
Labor Intensiveness: HIGH
Amazon Mechanical Turk allows users to carry out dozens of different kinds of microtasks for small payouts. The tasks can be as varied as taking surveys and categorizing pictures.
The process of signing up is extremely simple, although the user interface leaves a lot to be desired. It can seem complex and confusing to the uninitiated.
The service definitely won't make you rich, but like some of the apps described in the first few sections of this article, it can be a nice little supplement to other strategies.
Freelance
Income Potential: HIGH
Barriers to Entry: MED
Labor Intensiveness: MED
This isn't a single side gig so much as an entire category of jobs. Freelancing is simply the act of going out on your own and selling a service directly to a wide range of clients. Whether you're a writer, graphic designer, marketer, data scientist, or typist, there are markets out there for your skill or service.
The field has become so crowded that web services have sprung up to connect freelancers with clients. Sites like Upwork, Freelancer, Fiverr, and Guru all aim to help clients find freelancers and freelancers find clients (for a cut of the proceeds, of course). While these sites will put a small dent in your profit margin, they can be a godsend if you're just starting out in the field and need a way to make connections.
Out of everything on this list (with the exception of running Facebook Ads), freelancing stands the best chance to make you a significant profit. While we could spend an entire article talking about the tricks of the freelancing trade, we'll have to make do here with just a few pointers:
Make use of the freelancing portals when you're first getting started (particularly Upwork and Fiverr).
Put your clients first and provide stellar customer service.
Find a niche in which you're highly qualified and where you have fewer competitors.
As soon as you can, build an impressive portfolio showcasing your work.
Don't underprice your work.
There is a whole world of available freelance jobs out there for people willing to put in the effort. In addition to all of the side gigs mentioned above, you could sell your services as a:
Virtual Assistant (VA)
Craftseller on Etsy
Proofreader/Editor
Graphic designer
Data scientist
Call center employee
Transcriber
Photographer
The list is virtually endless. The important thing is that you pick an industry in which your skills set you apart from the pack. In other words, there's no sense trying to be a freelance data scientist if you don't possess the requisite technical, educational, or experiential background. Pick something you're good at, market yourself well, and give yourself at least six months to gain some traction.
In sum, the more value you can offer your clients, the more money you'll make in the long run. Focus on how to improve your skills, client service, and communication abilities, and you'll see your income rise.
Invest Responsibly
Income Potential: HIGH
Barriers to Entry: LOW
Labor Intensiveness: LOW
Responsible investing is the difference between those who are merely "well-off" and those who are wealthy. That's because solid investments put your money to work for you so you're earning from capital as well as labor.
Not everyone has the disposable income to invest extra money. But we would strongly encourage you to set aside at least a few dollars every month for investing. It's easy to do with some of the apps and sites found below.
Invest in the Stock Market
The stock market (particularly the American stock market) is the starting point for most people looking to get their money working for them.
See Also: What Makes a Good Side Hustle: Five Golden Rules
Webull
Webull is a commission-free and minimum balance-free trading app and brokerage. It allows you to trade thousands of stocks, bonds, and ETFs (Exchange Traded Funds) without worrying about the added expense of commissions or the added burden of minimum balances.
The app itself provides a host of features, although some reviewers report the number and variety of available features to be a little overwhelming at first. The app also provides a wealth of information in the form of analytics, analyst predictions, and technical data. As a result, an investing newbie might find themselves a little out of their depth.
For those with a little bit of investing knowledge who don't want their investment dollars to go to commissions and fees, Webull just might be worth a look.
Pros
Zero fees and zero commissions
No minimum balances
Huge amounts of information
Cons
Overwhelming interface
Lack of guidance for investing newbies
To learn more about Webull, see our full Webull Review article.
Webull is currently offering an amazing

sign up bonus

for new accounts opened. After you register and fund the account, Webull will give you

2 free stocks

worth up to $1,400 to help you get started.
Acorns
Acorns is an app made famous by its "round-up" functionality, which rounds up every purchase you make to the nearest dollar and invests that amount in a financial product of your choice. This type of automatic saving can be a key to putting money away for those who have difficulty making a conscious choice to save.
The Acorns app also provides access to retirement accounts and a debit card and checking account (called Acorns Later and Acorns Spend, respectively). Both will add $1 to your monthly fees, with Acorns charging you between $1 and $3 per month.
While that amount of money may not sound like a lot, those with a low investment balance will actually be paying a high management expense as a proportion of their savings, which can put a real drag on long-term returns.
Pros
Automated savings can be a lifesaver for those who have trouble putting away money for a rainy day
The app is super simple to use
Cons
The high management fee for small balances can reduce overall investment performance
Less fully-featured than some other online brokerages and investment apps
To learn more about Acorns, check out our full Acorns review.
Invest in Real Estate
Contrary to popular opinion, investing in real estate is substantially riskier and less lucrative than investing in the Standard & Poor's 500 stock index. But if you have special expertise or knowledge, you might be able to beat the odds and make good money in real property.
Fundrise
Fundrise allows average investors to invest in real estate projects across the United States. Providing access to investments previously only available to very wealthy and institutional players, Fundrise promises to make real estate investment simpler.
While it delivers on that promise, some of the deals are still complex and require a great deal of investor due diligence. Fees can be complicated as well. Fees are generally reasonable and start at a base of 1% of the amount invested.
Pros
Provides access to previously unattainable investment opportunities
Simple interface
Cons
Investments can be inherently complex
Fee structure gets complicated
To learn more about Fundrise, see our full Fundrise Review article.
Roofstock
Roofstock allows you to purchase single-family dwellings in the US that already have tenants. Taking much of the headache out of finding and qualifying a renter, Roofstock has done to the rental industry what robo-advisors have done to the investing industry.
While there are certainly risks involved, especially with respect to the volatility inherent in both housing prices and tenant behavior, investing in a rental home could act as an excellent source of mostly passive income for years to come.
Pros
Simplifies the process of finding a rental dwelling
Available in 25 markets across the US
Cons
Does not eliminate the risks associated with real estate investment
To learn more about Roofstock, check out our Roofstock review.
See Also: How to Make Money Online Buying and Selling Websites
Invest in Art
Those with extensive knowledge about fine art can benefit from the early purchase of truly exquisite art pieces. In addition to appreciating in value, art can provide you years of enjoyment when you display it in your home.
Masterworks
Masterworks is an investment firm that purchases fine art at (what they hope is) a discount and resell it for a profit at a later date. Investors in Masterworks are allowed to purchase shares of paintings or pieces of fine art that represent fractional ownership of that painting.
The fees are high and the profits are uncertain, but ownership of fine art can be a valuable way to diversify your holdings if you're already heavily invested in other forms of property and securities.
Pros
A unique offering amongst investment providers
A good way to diversify an investment portfolio
Cons
High fees
Highly volatile investment
Invest in Peer-to-Peer Lending
Peer-to-peer lending is a new way to invest in people and businesses. Spurred by traditional banks' reluctance to back new ventures, peer-to-peer lending platforms encourage individual and institutional investors to loan money to individuals and businesses in need of capital.
Lending Club
Lending Club allows individual investors to grant personal and business loans inside either taxable investment accounts or retirement accounts. All investors and borrowers must be based in the United States.
Investors can choose between borrowers with different risk profiles, and interest rates can vary anywhere between 6% to almost 40% APR.
Unfortunately, residents of some states are not eligible to participate in either borrowing or lending.
Pros
Provides access to a previously untapped investment market
A wide variety of investments to choose from
Cons
Not available in some states
Certain loans can get very risky.
A minimum level of income and/or assets is required to be eligible to sign up as an investor.
Prosper
Prosper works almost exactly like Lending Club, although it has a significantly higher minimum credit rating for borrowers. This reduces the risk inherent in the loans themselves, but high-interest deals are still available for investors.
Borrowers can borrow for virtually any reason, from debt consolidation to home improvement. The riskiness of the loan will vary depending on the purpose of the loan.
The interface is simple to use, and the nature of the investment product is easy to understand. Fees are relatively low for investors, so most of your money will be put to good use.
Pros
Many borrowers with different risk profiles to choose from
High credit requirements for borrowers reduces the risk to lenders
Cons
Certain categories of loans will be risky for lenders
Some reviewers report that the loans can be tax-inefficient in a taxable account
Other Unique Ways to Make Money from Home
A few ways to make money from home don't fit neatly into the aforementioned categories. They're unusual and interesting, and can work well either on their own or as a supplement to one of the strategies listed above.
Get Paid to Stay Fit
There are a handful of companies out there that will actually pay you to stay healthy. It sounds strange, but these companies have found ways to monetize healthy activity and will give you a cut of the profits. You can also check out our article on how to get paid to walk.
HealthyWage
HealthyWage is an online service that essentially bets against people's goals to lose weight. While that sounds mean-spirited, the upshot is that if you win the bet, you'll get a payout from HealthyWage (usually between 8-12% of the total amount you wagered). Of course, if you fail to lose the weight you initially said you were going to lose, you lose the bet.
HealthyWage also sponsors contests and challenges put on by companies that encourage participants to lighten their load.
Pros
Research suggests financial incentives can have a real impact on the ability to lose weight.
Loss aversion (in this case, fear of loss of money wagered) may also encourage you to stick to your weight loss goals
Cons
The amount of money gained versus the amount risked is small
Most people ultimately fail to hit their weight loss goals.
See Also:15 Online Jobs to Bring an Extra $2,000 Every Month
Sweatcoin
Sweatcoin measures the number of outdoor steps you take and converts those steps into Sweatcoin. Sweatcoin is a digital currency you can trade for products from a variety of vendors, including Headspace and Tidal. Sweatcoin generates most of its income from selling your fitness data to advertisers.
Pros
A great way to incentivize yourself to stay in shape
A totally unique way to make a few bucks
Cons
Doesn't pay that well
If you are concerned about privacy, look elsewhere.
Online Data Entry Jobs
Online data entry jobs are available on freelance websites and other remote work resources. They're becoming less common these days, as optical character recognition (OCR) and artificial intelligence reduce the need for humans to re-enter data into a computer. But the positions still exist, and can pay reasonably well if you are able to market yourself within a particular niche.
Test Websites
There are services on the web that will pay you to test digital products in exchange for detailed feedback. It's an unusual niche, but a number of websites have sprung up to service this need, and Usertesting.com is the most popular. (See details below.)
Usertesting
This website connects app, website, and program developers with users who are willing to test their products and provide feedback about their experiences. Sometimes that feedback is provided live, through a video or audio connection between the tester and the company, and sometimes feedback is recorded for review at another time.
Usertesting.com provides a more engaging and interesting alternative to run-of-the-mill survey sites and GPT apps. However, it suffers from some of the same shortcomings as those sites (namely a lack of qualified testing opportunities, and low pay).
Pros
More interesting than filling out surveys.
Allows for the ability to influence products
Cons
Most users qualify for just a few testing opportunities.
Pay is relatively low.
Final Thoughts
All of the strategies on this list focus on monetizing one of three things:
Your capital
Your labor
Your attention (in the form of advertisement consumption)
We recommend you adopt at least one approach from each of these categories to make the most of your time and effort. That way, you'll improve your chances to increase your income through a variety of channels and maximize the amount of money coming in at any given time.
Up Next

Ricardo is an entrepreneur, investor and personal finance nerd who enjoys spending time with his family and friends, travelling and helping others achieve their financial goals. Ricardo has been quoted as a personal finance expert in several online publications including Healthline, Bankrate, GOBankingRates, MSN Money, Yahoo Finance, U.S. News & World Report, Forbes and USA Today.