Many or all of the products featured on this page are from our sponsors who compensate us. This may influence which products we write about and where and how the product appears on a page. However, this does not influence our evaluations. Our opinions are our own. Here is a list of our partners and here is how we make money.
The information provided on this page is for educational purposes only. The Modest Wallet is a financial publisher that does not offer any personal financial advice or advocate the purchase or sale of any security or investment for any specific individual.
Getting to a financially sound position isn't just about doing all the "right things." It's also about avoiding the wrong things. Overpaying for necessary services, failing to invest, and passing up on cash back opportunities can all come back to bite you if the consequences of these decisions are allowed to add up.
Continue reading below to see our list of the 9 most common money mistakes to avoid and find out how to turn those errors into positive strategies.
9 Money Mistakes to Avoid
While everyone's financial situation is different, there are some things you should never do with your money. We've gathered a list of our most hated money mistakes and compiled advice on how to avoid them. Read on!
1. Overpaying for Stuff When Shopping Online
Disclosure – Capital One Shopping compensates us when you get the Capital One Shopping extension using the links provided.
Paying too much for things you buy when you shop online is a surefire way to waste money, and it's a significant money mistake. Savvy consumers know that if they have to pay money for something, they may as well pay as little as possible for it.
That's where Capital One Shopping comes in. Capital One Shopping is an online site and browser extension that helps you save money on things you buy online. You can use it to comparison shop, find promo and coupon codes, or you can even use their Universal Product Search to find product listings from right in the Capital One Shopping site.
Capital One Shopping also offers featured products with special deals from top retailers, and price drop alerts when a product you've recently searched for falls in price. Finally, as you use Capital One Shopping, you'll accumulate Capital One Shopping points that you can put towards future purchases you make on the site. How cool is that?
And while you might expect your savings on each purchase to be marginal, you can actually find some pretty spectacular deals on Capital One Shopping. Just check out this review from Larry Bawcom, posted on the site Trustpilot.com:
"Capital One Shopping (formerly Wikibuy) saves me $ all the time on just about everything. But when I really stood up and noticed, is today, buying some eyeglasses. Lost mine. Save $38. Glasses were originally 122. That is saving!!!"
If you decide to give it a try, you can install the browser extension here.
See Also: 18 Ways to Save Money on Electricity (Every Month)
2. Wasting Hundreds on Homeowners Insurance
Sure. Saving money on everyday purchases using sites like Capital One Shopping is great. You can save $20, $50, or even hundreds of dollars. But what about your really big purchases, like homeowners insurance? People just like you typically shell out thousands of dollars each year for the peace of mind offered by home insurance. But many don't know that there are huge price differentials on insurance providers in this industry. This is one big money mistake.
Lemonade is a peer-to-peer (P2P) insurance service that can save you hundreds of dollars per year on homeowners insurance, renters' insurance, and condo or co-op insurance. You'll be grouped with other insurance buyers and pool your premiums to keep costs down. And at the end of each month, Lemonade calculates how much money is left over in the pot and donates the remainder to charity.
The brilliance of this technique is that it completely eliminates any incentive for Lemonade to minimize payouts. This way, you're not fighting with your insurance company just to get them to recognize a claim! After all, why would they unreasonably resist a claim when they're going to donate that money anyway?
Lemonade is fully digital, and it takes just about 90 seconds to qualify for insurance coverage. If you make a claim, it can take less than three minutes to get paid.
Buyers love the Lemonade system. Blair Zhang reports:
"Been on board for more than a year now. Unbeatable low price and customizable options so you can cherry-pick exactly only the coverage you need. Super intuitive app and website and policy too! And the social charity donation is just the, shall we say, "lemon" on the cake. Haven't needed to file a claim yet but they give me enough in them. They say it's a millennial trap and I say they ain't wrong, but that's exactly what I like them for!"
3. Skipping $1M in Life Insurance
Money mistakes don't just take the form of unnecessary spending. Sometimes they consist of failing to make a purchase you should have made. Passing up on adequate life insurance definitely falls into that category. Life insurance might be a necessity for anyone with dependents who will rely on income to live if something happens. What would happen to your loved ones if they were suddenly cut off from your income?
But life insurance can also sometimes be expensive. If your premiums are unnecessarily high or your benefits are inadequate.
Enter Bestow. Bestow offers term life insurance for the 21st century. Fully online, contactless, and digital, Bestow will set you up with a term life insurance policy on the quick. They can move so fast to offer you a quote (even without a doctor's physical — but they do pull media data and ask medical questions) because they rely on Big Data to price the insurance.
You only need to provide some basic information about yourself through the application process, and you'll have a quote in front of you in minutes. Plus, the service is available in every state except for New York, so odds are great that you can access the service!
Check out what Steven has to say about Bestow on Trustpilot.com:
"Easy to understand and upfront on the information. I wanted some more insurance and did not want a physical due to that I hate needles. I had tried other sites but all I got was call after call. I only wanted insurance and knew what I needed and did not get the harassment when I asked for a quote. You are what your ad says, online insurance the easy way."
You can apply and get a free quote from Bestow right here. Don't let this money mistake set you back.
4. Overpaying for Car Insurance
Overpaying for car insurance is a guaranteed way to waste hundreds, if not thousands of dollars per year, and a big money mistake you need to avoid. Insurance rates vary wildly between providers, with similar contracts costing substantially more at some companies than others. That said, car insurance is pretty much a necessity for almost everyone (at least everyone who drives a vehicle). So what's a frugal person to do?
Your best bet is to shop around. Even this, though, is easier said than done. Insurance companies like to give people the runaround on the phone and in-person. That's why we strongly recommend you check out a service called Gabi.
Gabi lets you compare a ton of different auto insurance rates just by putting in some basic information about yourself. You might think that car insurance rates would be somewhat comparable, and that you only stand to save a little bit of money. You'd be wrong. The average Gabi customer saves about $825 per year!
In addition to car insurance, Gabi lets you compare rates on home, renters, landlord, and umbrella insurance policies. As a fully digital and almost instant service, it doesn't get more convenient or user-friendly than Gabi. See how much you can save on car insurance.
See Also: 25 Proven Ways to Save Money on Gas This Month
5. Waiting to Start Investing
Ahh, the power of compound interest. It has the ability to turn even the most modest of investment funds into an impressive nest egg. Don't believe us? Just ask Warren Buffet!
Many people fail to start investing early because they assume they don't have enough money to put away. This is a wrong assumption and a big money mistake. A service called Stash lets you start investing with as little as $1. And if you sign up now, you'll get a free $5 welcome bonus when you deposit $5 into your account.
Stash has rock-bottom fees and an extremely user-friendly interface, so anyone can start investing with ease. Plus, you can buy something called "fractional shares." Fractional shares are pieces of whole shares that you share with other people. For example, if a full share of Company X costs $100, a fractional share purchase would allow you to buy 1/5 of that share for just $20. You would then own a piece of the company in the same way that an owner of a full share would (albeit a smaller piece).
Stash lets you buy a wide variety of stocks and exchange-traded funds (ETFs) for fees that range between $1 and $9 per month. They also offer a ton of educational content, so you can learn as you go while you invest for your future.
Rhonda on Trustpilot.com says:
"Love! STASH! I feel so much more savvy when it comes to investing. They teach you the ropes with the Learn section on the app. I also have to mention Stock Back!!"
6. Missing Out On Free Money
Savvy consumers, savers, and spenders know that every instance of spending is also an opportunity to get cash back. Between credit card rewards points, store loyalty rewards, and dedicated cash back programs, there is rarely a reason to spend money without getting some type of point or credit.
A new debit card called Aspiration represents a chance to up your cash back game. You can earn up to 10% cash back every time you swipe your Aspiration debit card at qualifying locations.
This card comes with all sorts of amazing features. You can choose your monthly fee (even if the fee you choose is $0 per month). Every time you swipe your card, Aspiration will plant a tree in your honor. You can buy automatic carbon offsets that will take effect every time you buy gas for your vehicle. And you'll get free ATM withdrawals each month.
Best of all, the money you have sitting in your savings and checking accounts won't go towards investments in any environmentally damaging fossil fuel projects. So you can rest easy knowing that your money isn't fueling—well, fuel.
Finally, you'll earn up to 1.00% APY interest on your savings and enjoy world-class security for all your deposits.
Customers are raving about this company. Lara on Trustpilot says:
"I love that I finally have a bank that shares my values. I can finally put my money toward sustainable causes while making smart financial decisions."
7. Throwing Money Away on Credit Card Debt
Nothing drags down an otherwise fantastic financial plan like credit card debt. Due to its cyclical nature and sky-high interest rates, credit card debt has the potential to do a lot of damage to even the most well-planned set of accounts.
That's why paying off credit cards and other consumer debt as quickly as possible is so important. But that can be a difficult proposition. The aforementioned interest rates and low minimum payments can make it tough to find the money to set aside for your credit cards.
If you find yourself in a bind similar to this, Tally might be the answer you're looking for. Tally is a credit card debt repayment service that works by extending you a line of credit (assuming you qualify), and consolidating all your credit card bills into a single payment each month. It automatically allocates as much money as possible to the highest-interest loans in order to minimize the amount of your money that's going toward paying off the interest, while maximizing the money that's being used to pay debt principal.
The average customer saves over $5,300 over the course of their life. You can save money on late fees, reduce the interest you pay, reduce your rate of interest, pay debt faster, and even improve your credit score!
8. Missing a Chance to Lower Your Bills
Wise managers of money never miss a chance to reduce their monthly expenditures. A few dollars here and a few dollars there can really add up when those amounts are being charged every month. And that's never more true than when we're talking about phone, TV, and internet bills. These services can add up to hundreds of dollars each month.
While negotiating your bills down is a great tactic, not everyone has the stomach, skills, or time for negotiation. Truebill is a service that will negotiate with your service providers for you, allowing you to get the best deal possible on phone, TV, and internet services without lifting a finger. Best of all, you only pay for these services if Truebill actually saves you money on them.
With your permission, Truebill will also take a look at your monthly bills and subscriptions and suggest where you can cut expenses by canceling something. Unused magazine subscriptions, forgotten software-as-a-service products, and other subscriptions can quickly add up to substantial piles of money each month. Canceling them can be as good as getting a raise!
Customer Jennifer Brown on Trustpilot.com says:
"Just wanted to say thank you for being a great company that shows me exactly where all my subscriptions are, in one place. With your help, our family has saved $587/year on unnecessary subscriptions. To be honest, I really didn't understand how Truebill could help me until we decided to save for a very large home purchase, and wanted to know where we could cut back unnecessarily. Thank you!"
If you decide to give Truebill a chance, you can sign up here.
See Also: 19 Best Money Saving Apps
9. Letting Your Credit Score Cost You Thousands
Having a low credit score can cost you thousands of dollars each month and countless financial opportunities. For example, a low score can increase the interest rate you'll pay for a loan, or eliminate the possibility of qualifying for a credit card or line. It might even prevent you from taking advantage of financial products with valuable reward or point opportunities.
The first step in taking control of your credit score is to actually know what it is. That's where Credit Karma comes in. Credit Karma gives you free, weekly access to your current and up-to-date credit score.
In addition to that, you'll get access to information that can help you improve your credit rating. For instance, did you know that your "credit utilization rate," or the amount of your credit you're currently borrowing, has a huge effect on your credit score? Credit Karma informs you of facts like this, and other equally important information.
Credit Karma will also link you to products and services that you'll likely qualify for based on your financial situation. Many of these products can help you build credit and improve your credit score at the same time! And many of Credit Karma's customers are head-over-heels for the fantastic customer service. 
Winnie over at Trustpilot said:
"I recently found items on my Credit Karma report that needed to be disputed. When I asked how to file a dispute I was advised in a very timely manner. When I experienced difficulties due to the device I was using, I called the number provided and an agent helped me through the entire process. It is wonderful knowing there is someone so friendly, knowledgeable and helpful at the same time. Thank You Credit Karma."
You can get free lifetime credit scores right here.
Final Thoughts
There's no one single thing you can do to definitively improve your financial situation. Avoiding money mistakes is mostly about making a bunch of small changes and seeing them work in tandem to lift you out of debt and into a positive cycle of saving and investment.
Most of the tips above should work for almost any person reading this article. We're confident that if you implement even a handful of our tips, you'll be well on your way to solving your most pressing financial concerns!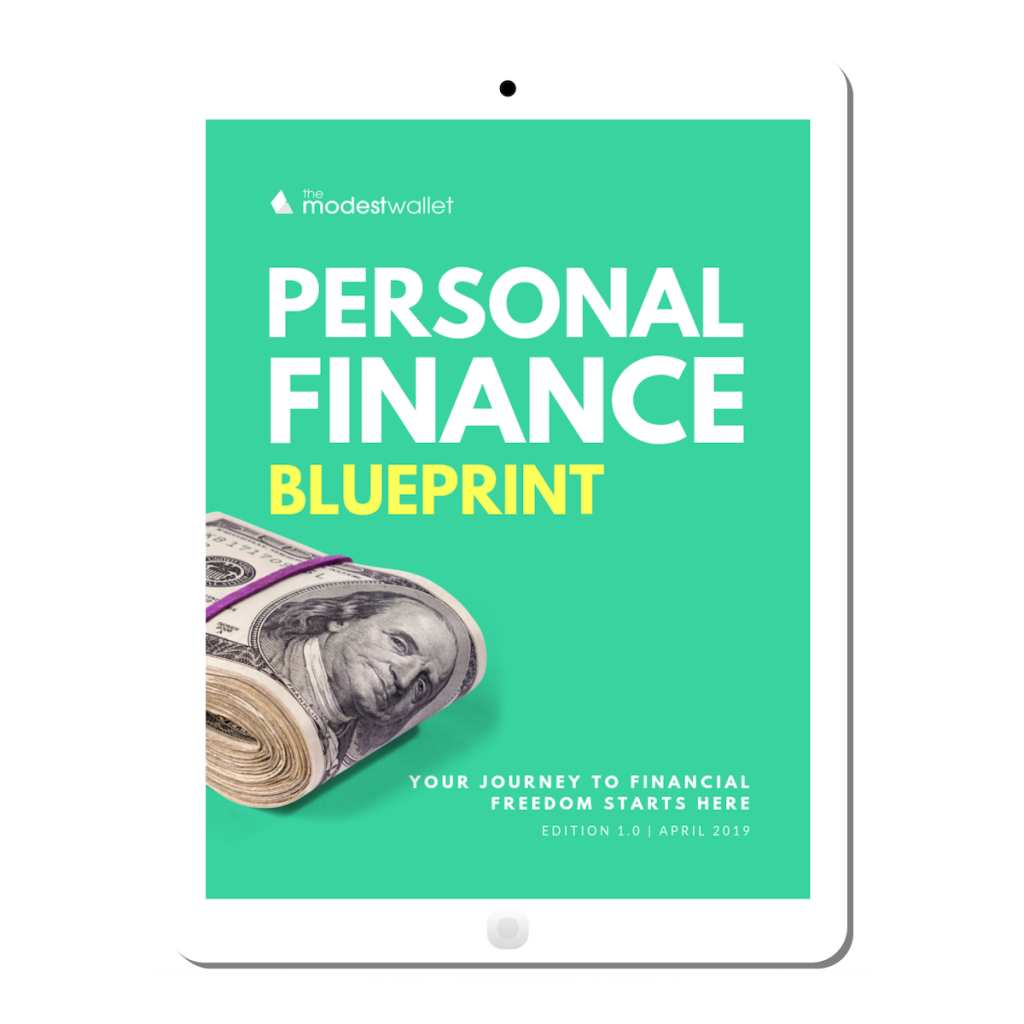 Get our free Personal Finance Blueprint to learn everything you need to know to build wealth.
Plus our best money tips delivered straight to your inbox.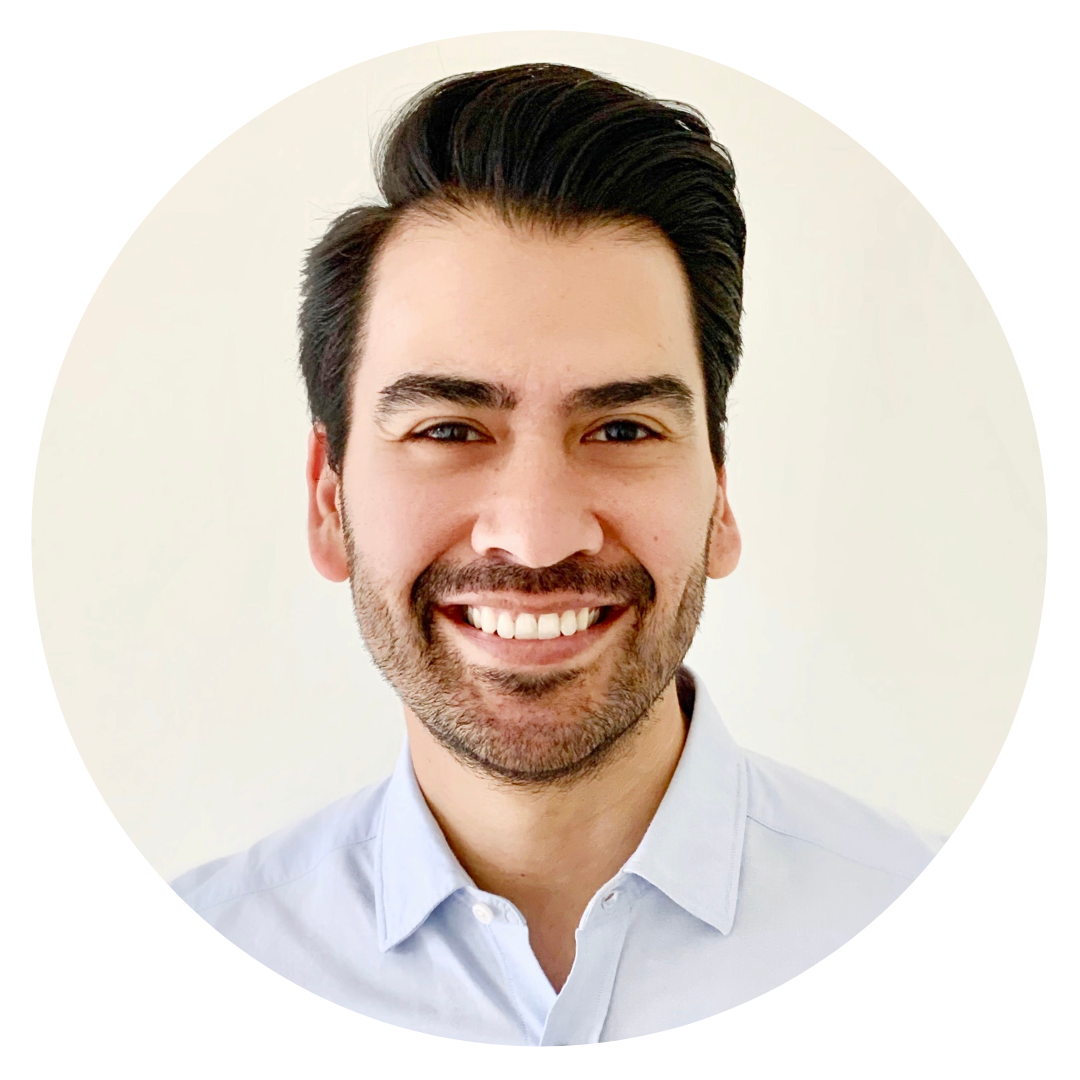 Ricardo is an entrepreneur, investor and personal finance nerd who enjoys spending time with his family and friends, travelling and helping others achieve their financial goals. Ricardo has been quoted as a personal finance expert in several online publications including Healthline, Bankrate, GOBankingRates, MSN Money, Yahoo Finance, U.S. News & World Report, Forbes and USA Today.