9 Money Moves Everyone Should Make Before The Year-End
Many or all of the products featured on this page are from our sponsors who compensate us. This may influence which products we write about and where and how the product appears on a page. However, this does not influence our evaluations. Our opinions are our own. Here is a list of our partners and here is how we make money.
---
The information provided on this page is for educational purposes only. The Modest Wallet is a financial publisher that does not offer any personal financial advice or advocate the purchase or sale of any security or investment for any specific individual.
Doing the same things gets you the same old results. For some (who are happy with their financial situation), that's just fine. After all, they've gotten good results, so they might as well keep doing what they're doing. This list isn't for them.
This list is for people who want to make small, simple money moves that pay off in a big way. From micro-investing to credit monitoring and credit card debt elimination, this list shows you how to take control of your financial life with simple but decisive changes.
9 Money Moves That Pay Off Big Time
Our money moves aren't complicated. All of the items on this list are basic changes that anyone can make immediately. So, without further ado, we present our nine favorite money moves that pay off in a big way!
1. Save Money, Save the Planet, Make an Impact
Saving and making money doesn't have to involve investing in projects that harm the planet or your health. A new company called Aspiration offers an environmentally friendly and socially conscious way for you to grow your savings, one swipe at a time. Aspiration will also provide you with a debit card with a ton of amazing features.
Not only can you pick the monthly fee you think they deserve (even if it's $0 per month) but the company will also plant a tree every time you swipe your debit card and round up. The money you deposit in your FDIC-insured accounts will never go towards investing in fossil-fuel projects. And you'll earn up to 1% APY interest on your deposits. Aspiration will even automatically buy carbon offsets for you every time you buy fuel with your card.
You'll get unlimited, fee-free ATM withdrawals. And best of all, you'll earn up to 10% cash back on qualifying purchases you make with your Aspiration debit card at socially responsible companies and businesses. Enter your email address here and find out how much cash back you can get with your free Aspiration account for your everyday purchases.
Aspiration has over 12,000 5-star app ratings, and users love it. A customer who goes by Lulu on the website Trustpilot reported:
"I love that I don't have to pay 3% when I travel outside of the US, also i don't have to pay for ATM withdrawals. Best of it yet is earning 2% cash back on my debit card purchases. I'm very happy with the customer service and the app. Best banking yet. On top of it all Aspiration do good to others and the environment."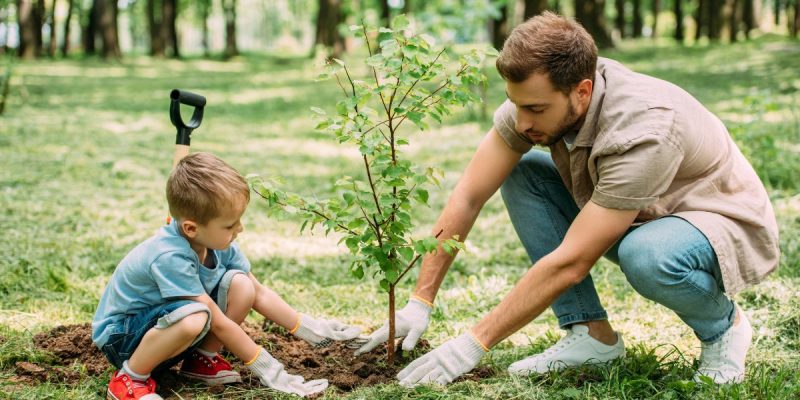 See Also: 9 Money Mistakes to Avoid at All Costs (According to Experts)
2. Help Protect Your Loved Ones
There's very little if anything in life more important than helping to protect your loved ones by providing for them when you're gone. That's why life insurance is so important. If the unthinkable happens, would your family and dependents be financially secure?
A company called Bestow aims to offer the benefits of term life insurance to the masses. You'll be able to choose the best plan for your circumstances and financial situation. You'll choose from protection ranging from $50,000 to $1,000,000 if approved.
The entire app and website is contactless from the ground up, meaning the entire experience is fully digital and online. If you apply and qualify, you'll find the actual price that you'll be paying for your new insurance policy in just minutes, with some users reporting that they pay as little as $16 per month.
The company's clients love it. Kysha on Trustpilot said, "You made it so easy to do something I've been putting off for a long time!"
You only need about five minutes to apply, answer a few questions, and find out how much life insurance you can leave to your loved ones.
3. Stop Overpaying For Car Insurance
One of the keys to financial independence and freedom is not overpaying for the things you have to buy. Car insurance is notorious for wide differences in price. Prices and plans between providers vary wildly, and it's not unusual for people to overpay for their insurance by $1,000 or more.
That's where Gabi comes in. Gabi helps its average user save $825 on car insurance by simply showing you the personalized options you have available to you. Like Bestow, Gabi is 100% digital and online and will show you your options in just minutes. Just enter your information, and you'll get instant insurance quotes back in seconds.
Gabi reports that the average overpayment amount for car insurance in Louisiana is $1,159 per year. In Michigan, it's $1,117. Residents of other states don't fare much better.
And Gabi offers quotes on other kinds of insurance as well. In addition to auto insurance, you can get quotes on renter's, landlord, home, and umbrella insurance policies. Think of Gabi as your free personal insurance shopper. See how much Gabi can save you here.
4. Pay Off Your Credit Card Debt Once and For All
If you carry a balance on your credit card, you know how stressful it can be. Watching that exorbitant interest rate eat into your savings and income every day can be frustrating.
But how can you go about paying off that balance when the interest rate alone is tough to keep up with? Our friends at Tally have an answer. Tally will combine all of your credit card payments into one single and easy monthly payment. It will automatically distribute your payment between your credit cards in a way that best minimizes your interest payments.
Imagine — no more late fees, missed payments, or unnecessary interest payments. It's almost too good to be true. Tally works by providing you with a credit line, and paying your credit cards with the money you provide to Tally each month. You will need to qualify for that line of credit, however, so you'll need a FICO score of at least 660.
Tally is completely free to download and use, although they charge a low interest rate on the credit line they extend to you. Users love the service, and some of them even report that their credit score increased substantially after using the service. This is a money move you should definitely make today.
5. Make Money Watching Videos
Sometimes you don't need a huge payout in order to make a significant impact on your finances. A few extra dollars per month can be the difference between ending up in the red or in the black.
InboxDollars is one of those services that can provide you with some extra spending money to help cover a shortfall each month. It's an online service that lets you watch videos (among other things) in exchange for cash. You can watch trending news items, cooking videos, or sports content. Each day, there are typically 24 to 30 new videos for you to watch, and all of them pay cash for watching them. You can even movie previews and get paid for it!
If you sign up today, you'll get a $5 welcome bonus just for signing up.
User Robin Hill reports, "I enjoy using this site to answer surveys and play games. I like that I can also watch videos. It's a getaway from the day and an easy way to make some extra cash. Thank you 🙂"
InboxDollars won't make you rich, but it will definitely pay you the money it promises. In addition to watching videos, you can use the site to complete paid surveys, play games in exchange for money, and receive promotional emails for cash.
See Also: 13 Simple Financial Habits Everyone Should Have, But We Often Ignore
6. Improve Your Credit Score
Improving your credit score is probably one of the best money moves you can make to improve and secure your financial future. A better credit rating is the key to accessing more attractive loan and credit line rates, as well as better credit cards and other financial products. But, sometimes, it can seem impossible to improve your credit score when you're just trying to keep up with your payments.
Luckily, in addition to employing some basic strategies (for example, not missing bill payments, reducing your credit utilization rate, and paying off high-interest loans first) there's a service called Credit Karma that will make it much easier to improve your credit score.
Credit Karma provides you with totally free access to your credit score that's updated weekly. You'll be able to monitor your credit for unauthorized purchases and identity theft, as well as unexpected changes to your credit score. The service also shows you credit products that might be a good match for someone in your financial situation. You can even file your taxes with Credit Karma!
User Kevin Hengst on Trustpilot says:
"I tried freecreditreport.com, and they couldn't even find me. I then heard about Credit Karma, and tried them. I'm an engineering student, and really care about numbers, so I was really interested in my credit score. With only a few minutes setup, I was able to see every detail of my credit from 2 of the 3 reporting agencies as well as what factors impact that score. On top of that, they show credit cards that are actually pretty good deals."
7. Buy a Piece of Tesla, Amazon or Apple
If there's one activity that sets the financially comfortable apart from those that are just scraping by, it's investing. Investing in equities and other securities is an absolute must for those who are trying to secure their financial future. But it can seem difficult to get into. Some brokerages require large minimum investments that you might just not be able to meet. What do you do then?
You might consider micro-investing. A company called Stash lets you get into the market with as little as $1. You can buy fractional shares in companies whose stock prices might otherwise be out of your league. For example, if you don't have a few hundred dollars to put down on an Apple share, you can buy a piece of a share with Stash for much less.
Stash's subscription rates start at just $1 per month, and you'll qualify for a $5 welcome bonus when you sign up today and deposit $5 into your account.
A user named James on Trustpilot says, "This app is great. I've been learning so much about the stock market & investing. Stash makes investing fun & easy."
It only takes about 2 minutes to sign up and start investing in your favorite stocks.
8. Up Your Money IQ
To really make a dent in your debt and increase your savings nest egg, you're going to need to know a little bit about the world of finance. Unfortunately, that can sometimes mean reading dry financial reports and boring information about mergers and Wall Street developments.
It doesn't have to be that way though. Morning Brew is a newsletter designed for people interested in staying on top of Wall Street and Silicon Valley news. All the stories in Morning Brew are super-original and easy to digest. It's actually a joy to read.
Best of all, Morning Brew is absolutely free to sign up for and read. They make money by including some sponsored content, but even the advertisements are often extremely useful and practical.
9. Improve Your Budgeting Skills
Apart from investing, having a budget and sticking to it, is probably the most important part of finding financial freedom and independence. A budget will allow you to stay within your means while enjoying your money.
But this is often easier said than done. There are hundreds of different strategies and ways to budget, and there are just as many apps and websites that promise to help.
But our favorite way to budget is through a website called Rocket Money. Rocket Money isn't just a budgeting app. For one, it helps you to reduce the money you spend each month on unwanted and unneeded subscriptions. And Rocket Money negotiates with utility and service providers to reduce your monthly rates and find you better discounts and plans.
But beyond those great services, Rocket Money has a killer budgeting feature. You just enter your monthly income and expenses, link your accounts, and Rocket Money will help you craft a realistic and practical budget that will help you control your spending and enjoy your money.
Users absolutely love Rocket Money. Sallie Dukes on Trustpilot says:
Thanks to Rocket Money I was able to find out that 2 scammers were taking money out of my account for a good 7 months, and I was able to call my bank and report them. Without Rocket Money I would have still been getting scammed. I recommend this service to everyone. And they also have other services that they offer for others that don't have great credit, I will be looking into that as well. Go there and lower your bills, and improve your credit as I have done.
Rocket Money is completely free to use, and you will have unlimited access to its budgeting features forever.
See Also: 19 Best Money Saving Apps
Final Thoughts
In our best money moves list, we've included money moves that range from simple tweaks to strategies that can completely overhaul your financial life. We're confident that our list contains at least one item that's right for every single person who reads this article.
If you're looking to make some money moves that can change your finances for the better, we suggest starting small. Pick one of the simpler items on this list, like signing up with Rocket Money, or investing $1 with Stash, and building from there. You'll be amazed at how quickly you can turn your financial picture around.
The first step is always the hardest. Can you take your first step today?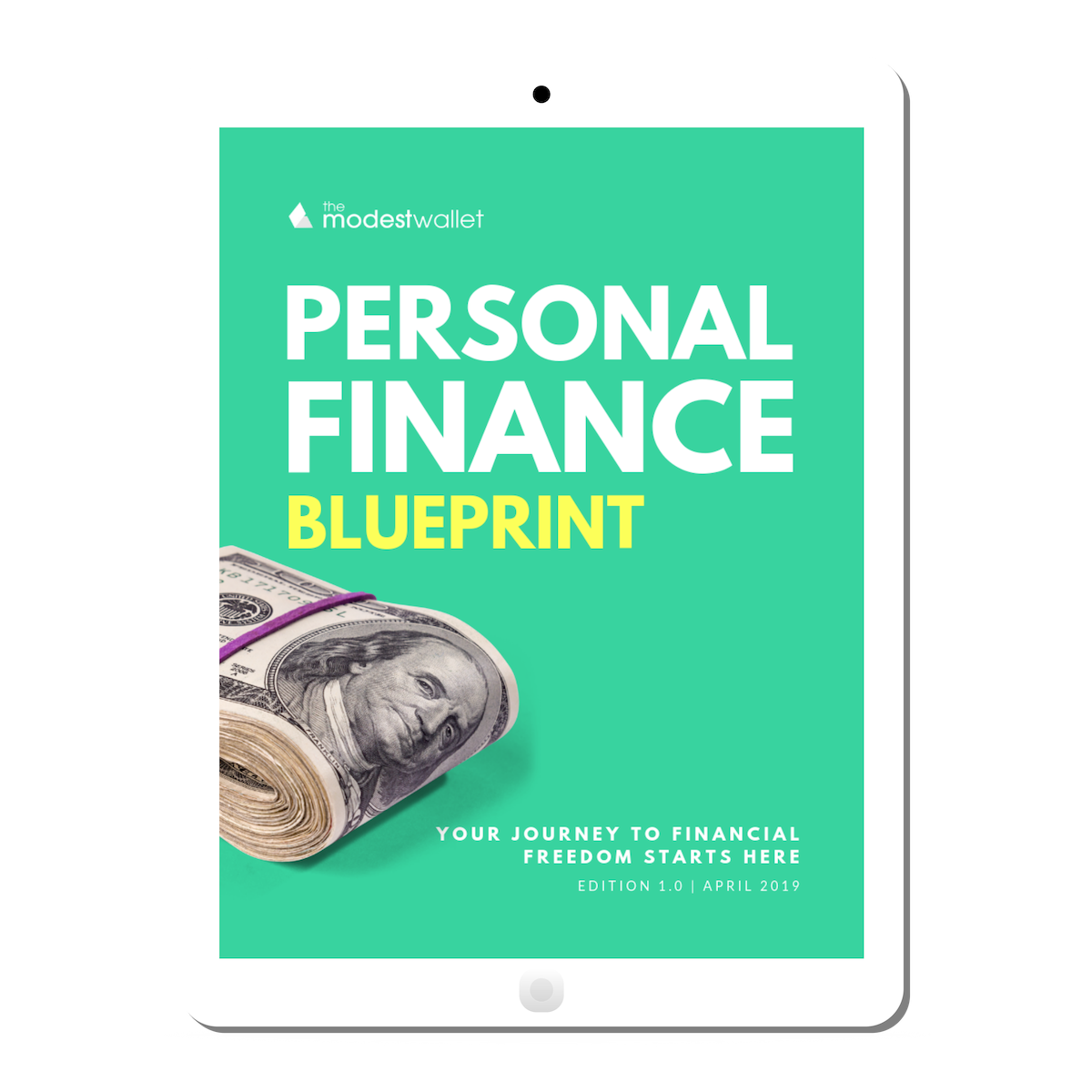 Get our free Personal Finance Blueprint to learn everything you need to know to build wealth.
Plus our best money tips delivered straight to your inbox.

Ricardo is an entrepreneur, investor and personal finance nerd who enjoys spending time with his family and friends, travelling and helping others achieve their financial goals. Ricardo has been quoted as a personal finance expert in several online publications including Healthline, Bankrate, GOBankingRates, MSN Money, Yahoo Finance, U.S. News & World Report, Forbes and USA Today.