Many or all of the products featured on this page are from our sponsors who compensate us. This may influence which products we write about and where and how the product appears on a page. However, this does not influence our evaluations. Our opinions are our own. Here is a list of our partners and here is how we make money.
The information provided on this page is for educational purposes only. The Modest Wallet is a financial publisher that does not offer any personal financial advice or advocate the purchase or sale of any security or investment for any specific individual.
If you've been researching crypto-backed loans or interest-bearing accounts, then you likely already know about Nexo.
Created in 2017, Nexo is an indisputable leader in the crypto lending space. According to recent estimates, millions of people now use Nexo's platform to take out loans, earn passive income, and swap tokens.
However, just because so many people love Nexo doesn't mean you should jump in without doing some research. While Nexo seems to work for many customers, it may not be what you're looking for.
Also, there are always risks associated with using crypto loan programs. Despite Nexo's massive size, you should know what you're getting into before entrusting your coins to a third party.
✎ Important Notice
On February 18, 2022, Nexo announced it would stop paying interest on new deposits from existing U.S. clients while it develops a restructured Earn Interest Product. New Nexo clients residing in the U.S. are not eligible to use Nexo Earn. Read the Nexo announcement to learn more.
Quick Summary: Nexo is a regulated digital assets platform offering an array of crypto services including instant crypto loans, daily earning on assets, and an exchange. Nexo offers robust military-grade security features and insurnace.
---
What Is Nexo?
Nexo is a centralized crypto lending platform that began operations in 2017. Although Nexo now has offices in numerous countries, it is registered as a business in London and all of its founders are from Bulgaria.
The most media-savvy member of Nexo's team is co-founder Antoni Trenchev, but Kosta Kantchev and Georgi Shulev helped Trenchev create this site. Nexo is also linked to Sofia-based fintech company Credissimo.
In addition to offering crypto-backed loans, Nexo allows users to deposit crypto in interest-bearing accounts. Select users could also buy crypto with a credit card or swap tokens on the company's exchange. Nexo also offers a signature NEXO token, which helps non-US customers unlock special rates.
Currently, Nexo claims to manage $13 billion in funds and has about 2.5 million clients.
---
How Does Nexo Work?
Like other centralized lending platforms, users have to deposit their crypto into Nexo to earn interest or take out loans. Remember that Nexo will hold your private keys when you keep your crypto on its platform.
If you want to use Nexo's services, you must provide basic KYC information and transfer funds from an external wallet or bank account.
Let's go over what you need to know to get on Nexo.
Getting Started
It's pretty straightforward to set up a new Nexo account. First, click the "Create Account" button on the top right of Nexo.io. Next, enter your email address and create a password.
After proving you're not a robot by doing a short test, Nexo will send you a confirmation email. After confirming your email address, you will gain access to Nexo's platform.
Opening an Account
Although you technically have a Nexo account after providing your email address, you'll need to send extra info to take advantage of Nexo's offerings. Nexo now requires users to submit a government-issued photo ID, like a passport or a driver's license.
Nexo account holders also must enable two-factor authentication in their account's security settings. Whether you prefer Google Authenticator, Authy, or Microsoft Authenticator, please scan Nexo's provided QR code in your 2FA app.
You can't withdraw funds without having 2FA or sending all the requested KYC info.
Funding Options
There are a few ways you could fund your Nexo account. Arguably, the simplest and cheapest way to do so is to transfer crypto from an external wallet.
As an example, suppose you want to send Bitcoin from Gemini to Nexo. First, find the Bitcoin address on your Nexo account and copy the associated public key. You could then open your Gemini account, select Bitcoin, and click on "Withdraw."
After selecting how much Bitcoin you want to take out of Gemini, paste Nexo's BTC address in the recipient line. Be sure to review the fees and double-check the address is correct before confirming this transaction.
Depending on network congestion, you should see the Bitcoin in your Nexo BTC folder within a few minutes.
While transferring crypto into Nexo is simple, there are other ways you could fund your account. For instance, Nexo offers wire transfers for US residents. To do this, you'll need to provide your bank's information and pay any associated transaction fees.
Currently, Nexo allows customers to send as little as $10 and as much as $2 million in bank transfers. Just keep in mind these transfers can take one to two business days. Also, the USD you send to Nexo will get converted into a stablecoin called USDx.
The other way to fund your Nexo account is to buy crypto directly with a credit card. We'll explain this in greater detail below.
---
Cryptocurrencies Available on Nexo
At the time of writing, Nexo supports 24 large-cap cryptocurrencies and over 40 fiat currencies. A few of the most prominent tokens and stablecoins you could deposit on Nexo include the following:
---
Nexo Features
Originally, Nexo was only known for its borrowing services and interest-bearing accounts. However, as the company grows, it is continuing to expand its offerings.
Nexo offers an impressive assortment of crypto services that are well worth researching.
| | |
| --- | --- |
| Account Minimum | $0 |
| Minimum Loan | $50 (Stablecoins) and $500 (Fiat currencies) |
| Fees | $0 (Loan Originator Fees ) and $0 (Deposit Fees), $0 (Transaction Fees) |
| Supported Cryptocurrencies | BTC, ETH, USDT, NEXO, DOT, AVAX, MATIC, SOL, ADA, XRP, BCH, LTC, BNB, EOS, XLM, LINK, TRX, PAXG, LUNA, UNI, DOGE, USDC, PAXG, TUSD, DAI |
| Supported Fiat Currencies | USD, EUR, AED, ARS, AUD, BGN, CAD, CLP, CNY, CZK, DKK, EGP, GBP, GEL, GHS, HKD, HRK, HUF, IDR, ILS, INR, JPY, KES, KRW, MAD, MXN, MYR, NGN, NOK, NPR, NZD, PEN, PHP, PKR, PLN, RON, RUB, SEK, SGD, THB, TRY, UAH, VND |
| Interest Rate on Deposits | Up to 17% |
| Payout Frequency | Daily |
| Loyalty Tier Reward Bonus | Base (1% of portfolio in NEXO tokens), Silver (2% - 5% of portfolio in NEXO tokens), Gold (5% - 10% of portfolio in NEXO tokens), and Platinum (10%+ of portfolio in NEXO tokens) |
| Interest Rate on Loans | Starting From 6.90% |
| Insurance | Nexo partners with BitGo, Ledger Vault and Bakkt, among others to carry $375M in insurance protections |
| Security | 2FA Authentication, Biometric Identification, Whitelisting, Withdrawal Confirmations & Log-in Alerts, Data Protection and Confidentiality and Accredited Information Security Management Systems |
| Supported Regions | Worldwide except Bulgaria, The Central African Republic, Cuba, Estonia, Iran, The US state of New York, The US state of Vermont, North Korea and Syria |
| Apps | Mobile (iOS / Android) |
| Promotion | Earn up to $100 in Bitcoin |
| Support | Help Center, Support Tickets, and Email (info@nexo.io) |
Buy Crypto
Don't have crypto? Buy it on Nexo!
Nexo now has a "Buy Crypto" feature where non-US users can snap up their favorite coins with a credit or debit card.
To use this service, choose your native currency, select from Nexo's supported cryptos, and type the amount you want to buy. Lastly, enter your MasterCard or Visa info and submit it for payment.
You'll find over 20 cryptocurrencies in Nexo's "Buy Crypto" feature, including the following:
Bitcoin (BTC)
Ethereum (ETC)
Solana (SOL)
USD Coin (USDC)
Dai (DAI)
Tether (USDT)
Just bear in mind there are processing fees associated with these transactions. Currently, Nexo charges a 3.49 percent fee for all non-EU residents who use a card to buy crypto. EU residents get a slightly better rate of 1.49 percent.
Also, there's a minimum purchase fee of $50 and a maximum of $5,000 on the Nexo Buy feature.
On the plus side, Nexo offers 0.05 percent cash back if you hold a portion of your portfolio in NEXO tokens.
Earn Interest on Crypto
Along with crypto loans, earning interest on crypto is Nexo's best-known feature. You'll immediately accrue interest if you deposit a supported crypto in your Nexo account. Nexo pays out interest daily.
The highest interest rate on Nexo is usually 12 percent APY for stablecoins. However, the company has offered higher promotions for some altcoins like Polygon, Polkadot, and Avalanche.
There are now 24 cryptos and three fiat currencies available for Nexo Earn. As mentioned above, stablecoins like USDC, USDT, and Dai tend to have the best interest rates. However, you could leave USD, Euros, or Pound Sterling in your account and earn high rewards.
You could also opt to lock a currency for one month to earn an extra percent APY. Just remember that you can't move or swap your locked token for the agreed-upon term.
It's worth noting that you won't get Nexo's highest interest rates unless you choose the "Earn in NEXO" feature. Nexo incentivizes clients to earn its ERC-20 NEXO token by offering higher interest rates.
The benefit of earning in NEXO is you get higher rewards. The downside is that the NEXO token is a highly volatile altcoin.
Also, there are concerns that the SEC could charge Nexo with illegally offering a security rather than a cryptocurrency. For this reason, US-based customers still can't buy or sell NEXO.
If you're not interested in buying NEXO tokens, you could still earn interest in your chosen cryptocurrency. However, please don't expect to enjoy Nexo's highest advertised return rates.
| Tier | NEXO Tokens In Portfolio | Withdrawals Per Month | NEXO Bonus % |
| --- | --- | --- | --- |
| Base | Up to 1.00% | 1 | 0.00% |
| Silver | 1.00% to 5.00% | 2 | 0.25% |
| Gold | 5.00% to 10.00% | 3 | 1.00% |
| Platinum | More than 10% | 5 | 2.00% |
Here are a few examples of what you can expect in terms of interest from the various supported assets:
| Asset | Earn In Kind (APY) | Earn In NEXO (APR) |
| --- | --- | --- |
| Tether (USDT) | 10% | 12% |
| USD Coin (USDC) | 10% | 12% |
| TerraUSD (UST) | 15% | 17% |
| Bitcoin (BTC) | 6% | 8% |
| Ethereum (ETH) | 6% | 8% |
| Polkadot (DOT) | 13% | 15% |
| Polygon (MATIC) | 14% | 16% |
| Solana (SOL) | 6% | 8% |
| Cardano (ADA) | 6% | 8% |
| Litecoin (LTC) | 6% | 8% |
| Chainlink (LINK) | 6% | 8% |
Borrow Against Your Crypto
For those who feel comfortable using crypto as collateral, Nexo gives you the ability to take out a crypto-backed loan. Nexo offers over 40 fiat currencies and stablecoins to receive your loan in. Once you've chosen the money you need, you'll deposit your crypto with Nexo and start paying an agreed-upon rate.
Each of the 20-plus cryptos available as collateral has a unique loan-to-value ratio, with stablecoins around 90 percent and blue-chip cryptos like Bitcoin at 50 percent. Smaller-cap altcoins have lower LTVs of 30 percent and below.
APRs fluctuate depending on how many NEXO tokens you hold. However, even if you don't have NEXO tokens, Nexo promises to keep APR rates at a max of 13.9 percent.
The lowest loan you could get is $50 in stablecoins and the highest is $2 million. For those only interested in fiat currencies, you must take out at least $500.
✎ Note
Due to price fluctuations in the crypto market, Nexo uses a blockchain oracle to ensure your collateral is in the green. The company will send you messages if your collateral is at risk of falling below the LTV. They may also initiate a collateral transfer of funds in your account to cover losses.
Since crypto is incredibly volatile, there's always a higher risk of defaulting on these loans. Before choosing which coin to use and how much money to take out, please keep these risks in mind.
FYI: Nexo recently announced it would accept select blue-chip NFTs as collateral for loans. So, if you have a CryptoPunk or a Bored Ape, you could take advantage of Nexo's NFT Lending Desk.
| Tier | NEXO Tokens In Portfolio | Loan Interest Rate |
| --- | --- | --- |
| Base | Up to 1.00% | 13.9% |
| Silver | 1.00% to 5.00% | 12.9% |
| Gold | 5.00% to 10.00% | 8.9% |
| Platinum | More than 10% | 6.9% |
Nexo Exchange
The Nexo Exchange works similar to its "Instant Buy" feature, except here you'll swap supported digital assets. Like other swap platforms, you could enter the amount of one crypto you want to exchange for another token.
After you confirm the transaction, Nexo will initiate a market order and transfer the new token into your account. While Nexo says it doesn't take a fee, most users claim it takes a small spread for this feature. Also, since you can't use a limit order, you have to accept Nexo's rate.
Currently, there are over 175 potential pairs in Nexo's Exchange. Most of the tokens offered for interest accounts are available in this centralized swap feature.
Although you could earn up to 0.5 percent cashback in this exchange, you'll need NEXO tokens for this kickback.
Nexo Card
One of Nexo's latest product offerings is a credit card that rewards users in crypto.
The Nexo Card rewards users with up to 2% "crypto back" on every purchase. You could choose to receive your rewards in either NEXO tokens or Bitcoin, which will automatically appear in your Nexo account.
The Nexo Card is issued by MasterCard and it has no annual fees. Nexo claims this card can save users up to €20,000 in monthly foreign transaction fees and €10,000 per month in ATM withdrawals.
For security, the Nexo Card comes with complimentary virtual cards and the ability to change your PIN on the Nexo app.
Speaking of the Nexo app, you are able to manage your Nexo Card on your smartphone. You can even integrate the Nexo Card with Google Pay or Apple Pay. Some of the most exciting features of this card include:
Earn up to 2% back in BTC or NEXO
Credit line rates starting from 0% APR
No minimum monthly repayments or fees
Apple & Google Pay integration
Use your crypto as collateral
NEXO Token
Nexo's proprietary NEXO token plays an integral part in its rewards structure. Like Celsius' CEL, NEXO is primarily a utility token that helps users gain better rates on interest, trading fees, and loans.
Officially, NEXO is an ERC-20 token on Ethereum. Nexo released its first round of NEXO tokens in 2018 at around $0.20 per token. According to CoinGecko, the max supply for NEXO tokens is 1,000,000,000 and roughly 560,000,000 are currently in circulation.
People primarily buy NEXO tokens to enjoy better rates on the Nexo platform. For the highest "Platinum Level" experience, you need to hold 10 percent of your portfolio in NEXO tokens.
In descending order, the lower rewards tiers are "Gold," "Silver," and "Base." To join each of these groups, you need to hold 5 to 10 percent, 1 to 5 percent, or less than a percent in NEXO, respectively.
Arguably, the easiest way to buy NEXO tokens is through Nexo's "Instant Buy" or Exchange features. However, in late 2021, the exchange FTX listed NEXO tokens. For those who feel comfortable using decentralized exchanges, you could find NEXO on Uniswap or QuickSwap. 
To avoid scrutiny from the SEC, it's technically illegal to buy and sell NEXO tokens in the USA. Although the SEC hasn't directly come after Nexo, some people interpret the NEXO tokens as a share in the company rather than a decentralized cryptocurrency.
Until the SEC clarifies its policy towards NEXO, these tokens are in a legal grey area for American customers.
Nexo Prime
Anyone dealing with high volumes of cryptocurrency may be interested in the features on Nexo Prime. This suite of offerings is for advanced crypto investors and traders.
The significant features you could use on Nexo Prime include:
Spot trading
Margin trading
Derivatives trading
Crypto custody
Borrowing & lending to Nexo
According to Nexo, its Prime membership is best suited for institutional investors and corporations. However, high net worth individuals and family offices may benefit from this sophisticated trading suite.
Referral Program
At the time of recording, Nexo is offering rewards to customers who refer a friend or family member to the Nexo platform. Both you and the person you refer to Nexo will receive $25 in Bitcoin once they join and deposit their first $100.
People who qualify for Nexo's Platinum membership could also get a share of a limited-time $100,000 prize pool.
Nexo's referral programs are constantly changing, but it usually has a special promotion going on. Please double-check Nexo's official website to see the most up-to-date referral awards.
Nexo Mobile App
If you'd like to track your Nexo on the go, you can download the company's mobile app. Nexo's mobile app lets you do everything you can do in the desktop setting, including sending crypto, taking out loans, or swapping tokens.
The Nexo Mobile App will also integrate with the Nexo Card once it's released.
Anyone could download the Nexo app on their smartphone for free on Google Play or the App Store.
---
Nexo Pricing & Fees
There's no charge to sign up for Nexo's platform, but you will incur fees for using many of its services.
For instance, if you take out a crypto-backed loan, you could be responsible for fees as high as 13.9 percent APR. Nexo takes a spread fee of about 0.1 to 0.5 percent for initiating crypto swaps. You'll also have to pay some transaction fees for buying crypto with a credit or debit card.
It's also important to note that Nexo doesn't offer unlimited free withdrawals to external wallets. Indeed, if you're not a NEXO token holder, you won't get any free withdrawals (unless you're sending between Nexo users). The fees you pay per withdrawal depend on network congestion and the token you're using.
---
Nexo Security & Insurance
Nexo has dozens of security features that help build trust with its international clients. Most significantly, Nexo partners with crypto custodian BitGo for its digital assets. BitGo claims to keep Nexo's crypto in cold storage vaults with military-grade Class III security.
In addition to BitGo, Nexo works with Ledger Vault and Fireblocks to secure its tokens. Nexo also holds $375 million in insurance for its clients. The company Armanino continues to audit Nexo's reserves to ensure it has these funds at the ready.
As for official accreditations, Nexo holds the widely recognized ISO/IEC 27001:2013 certification for Information Security Management. The Digital Assets Institution also awarded a license to Nexo.
Nexo offers many tools customers could use to secure their online accounts. Below are a few ways Nexo gives customers an extra layer of security:
Two-factor authentication when sending digital assets
Optional fingerprint or face-scan for password
Ability to whitelist crypto addresses
Log-in updates via email
Compliant KYC info collected via Jumio
While crypto-assets don't enjoy federal protections like FDIC, Nexo does a lot to secure their customers' digital assets.
---
Nexo Customer Support
Nexo doesn't offer telephone support, but they have an official Help Desk where you can search through hundreds of FAQs. If you can't find a clear answer, you could submit a ticket through the company's Help Desk.
According to Nexo, a staff member should be online at every hour of the day. However, some customers complain that it takes between five to seven business days to hear back from Nexo.
---
Nexo Pros
Attractive interest rates on 20-plus cryptos
You can use crypto or blue-chip NFTs to get a loan
Uses trusted custodial services BitGo and Ledger
Beginner-friendly user interface on desktop and mobile
BitGo-protected insurance up to $375 million
Supports over 40 fiat currencies
---
Nexo Cons
Must buy the controversial and volatile NEXO tokens for full benefits
Some features and benefits are still unavailable in the USA
Slow customer service
Nexo reserves the right to freeze users' funds
---
Nexo Alternatives
Although Nexo has a large following, it's not the only player in the crypto lending space. Investors should always consider the pros and cons of various companies before adding their funds to an interest account.
Celsius
Honestly, there are far more similarities than differences between Nexo and Celsius. Both platforms started in 2017 and they help clients take out crypto-backed loans and earn interest on dozens of tokens.
As if that wasn't enough, Celsius has a similar incentive structure with its CEL token. Just like Nexo, if you choose to earn your interest in CEL versus your preferred crypto, you'll receive higher rewards.
Celsius is even working on a new crypto rewards credit card. Plus, it has a popular mobile application on iOS and Android.
Although Celsius and Nexo are similar, their interest rates fluctuate throughout the year. It's best to check both platforms to see how their APYs stack up.
For a deeper dive into Celsius's services, check out our full Celsius review to learn more.
BlockFi
BlockFi is a New York-based crypto lending platform that has attracted many big backers since 2017. Most notably, BlockFi works with the Winklevoss twins and it secures all of its assets with their highly-trusted Gemini exchange.
Compared with Nexo and Celsius, BlockFi offers the lowest interest rates on the fewest assortment of coins. Also, unlike Nexo, you need to take out a minimum loan of $10,000 against your crypto.
On the other hand, BlockFi doesn't have a utility token you must use to receive the max rewards. Also, BlockFi was the first company in the world to successfully offer a crypto rewards credit card.
Since BlockFi is in the USA, many Americans feel more comfortable about the security and legality of this platform. Although it may not offer as attractive rates as Nexo, it has high safety standards and decent rates for big-cap tokens and stablecoins.
Read our full BlockFi review to learn more about the pros and cons of BlockFi.
---
Who Is Nexo For?
Until the SEC clarifies its stance on NEXO tokens, non-US customers will get the most out of Nexo. This doesn't mean US residents can't get a lot of use out of Nexo; it just means they can't use NEXO tokens to get the max interest or loan rates.
Since Nexo has low loan requirements, it's a competitive option for people who want to take out small, short-term loans using crypto as collateral. Also, even without the NEXO tokens, Nexo offers some of the highest interest rates from a large variety of big-cap cryptos, stablecoins, and even fiat currencies.
While Nexo may not be as US-centric as BlockFi, it has noteworthy security standards and plenty of features worth investigating. Long-term crypto investors will probably get the most use out of a Nexo account.
---
Nexo FAQs
We've found some of the most frequently asked questions with regards to Nexo. Here are our answers.
Is Nexo Safe?
Nexo is one of the oldest and most trusted crypto loan platforms. A large part of Nexo's strong security rating is its partnership with crypto custodian BitGo. Nexo also works with hardware wallet maker Ledger to secure user funds.
On top of these security features, Nexo works with Armanino for professional audits and has ISO/IEC 27001:2013 certification. Nexo users enjoy standard security features like biometric login, 2FA, and login notifications.
Although nothing is guaranteed in crypto, Nexo does a great deal to make its users' funds impenetrable.
Is My Cryptocurrency Safe with Nexo?
Nexo claims to keep all their crypto in a military-grade cold storage wallet entrusted to the custodian BitGo. Nexo also holds $375 million in insurance for their clients.
While these security standards are high, customers should never forget that entrusting crypto to any centralized authority comes with risks. For instance, Nexo could freeze your account at any moment. Nexo also reserves the right to liquidate your crypto if you can't make payments on a loan.
So, while Nexo has industry-leading security standards, there's always a risk with handing over your private keys to a third party. Before opening an account, investors need to weigh the risks and rewards of using Nexo.
Does Nexo Have an App?
Nexo has a mobile app available for free on the Apple App Store and Google Play.
Is Nexo Regulated in the US?
Currently, New York is the only state where Nexo is not available.
However, Nexo does restrict access to certain features depending on a customer's jurisdiction.
Since the NEXO token could be classified as a security, it's more difficult for American investors to add it to their portfolio. It's unlikely this situation will change until the SEC gives a formal stance on the NEXO token.
Also, Nexo's "Instant Buy" still isn't available in the USA.
Please remember that Nexo is not a US company. Although Nexo works with many US jurisdictions, it's headquartered in Europe.
Is My Crypto Insured with Nexo?
Nexo holds $375 million in insurance for its clients and it plans to increase this reserve to $1 billion in the ensuing years. The professional custodians BitGo and Ledger Vault watch over this reserve money. In the event of a hack, Nexo should repay lost funds directly to affected clients.
However, crypto doesn't come with FDIC. Since Nexo manages roughly $13 billion at the moment, it couldn't repay everyone in the event of a significant cyberattack.
While this dire scenario may seem unlikely, it's worth considering before using Nexo.
---
Final Thoughts
Nexo is one of the most aggressive and innovative crypto loan platforms. Indeed, considering how much Nexo offers to clients, it's far from just a loan provider. Theoretically, customers don't need to leave Nexo's platform to buy, swap, and earn interest on big-name coins.
While Nexo isn't immune to controversy—especially in regards to its NEXO token—it has managed to build a solid reputation in the crypto industry. Even customers who can't buy NEXO tokens could get a lot of use from this company's products and services.
If you're interested in passive income or crypto-backed loans, you should consider joining Nexo. While it may not be optimal for everyone's needs, Nexo is an undeniable leader in this "interest-ing" crypto segment.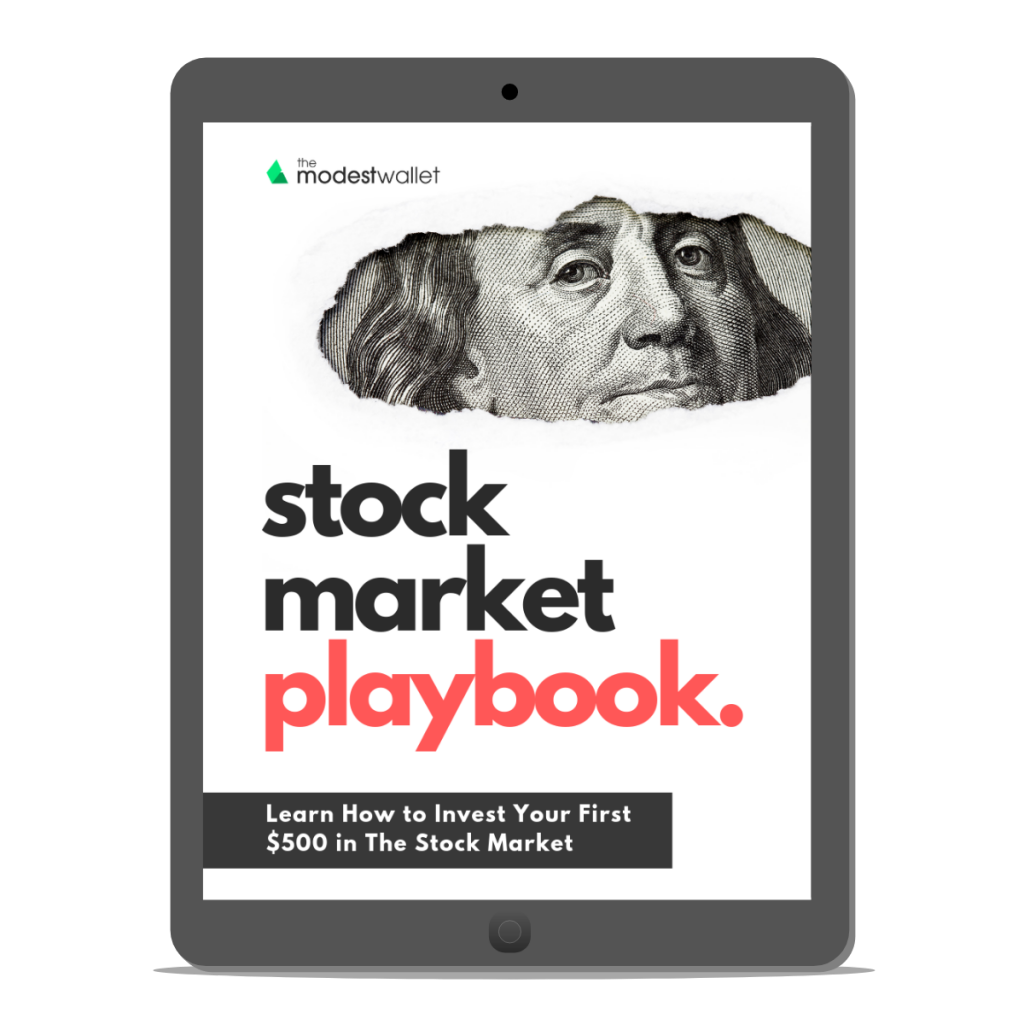 Get our free Stock Market Playbook to learn how to invest your first $500 in the stock market.
Plus our best money tips delivered straight to your inbox.
Eric Esposito is a freelance writer, editor, and cryptocurrency enthusiast. Although it took him a few years to grasp the Bitcoin revolution, Eric has become a crypto convert and long-term "hodler." Besides crypto investing, Eric is interested in helping others understand how to safely stack sats with passive income opportunities.