15 Best NFT Marketplaces in 2023
Many or all of the products featured on this page are from our sponsors who compensate us. This may influence which products we write about and where and how the product appears on a page. However, this does not influence our evaluations. Our opinions are our own. Here is a list of our partners and here is how we make money.
---
The information provided on this page is for educational purposes only. The Modest Wallet is a financial publisher that does not offer any personal financial advice or advocate the purchase or sale of any security or investment for any specific individual.
So, you've finally decided to buy an NFT. Great! Now, where do you go?
Well, there are dozens of reputable NFT markets selling a dizzying array of digital collectibles. First, you must figure out which NFT category you're most interested in. Once you know what you're looking for, it'll be way easier to choose one of the hot NFT markets on this list.
---
The Best NFT Marketplaces
New NFT markets spring up every day, but the choices below have proven to be some of the most popular spots for NFT traders.
1. OpenSea: Best For Blue-Chip NFTs
Founded in 2017 in NYC, OpenSea continues to be the dominant NFT marketplace for minting and trading NFTs, especially on the Ethereum blockchain. Recent market analysts believe OpenSea is so big that it may have a market cap of $13.3 billion.
Why does OpenSea have such a powerful position in the NFT space? For starters, OpenSea has an intuitive user interface. Secondly, OpenSea is home to all of the best blue-chip Ethereum NFTs. We're talking about the Bored Apes, Mutant Apes, and Doodles, just to name a few.
To help cement its number one status, OpenSea has introduced many attractive features to make NFT collecting easy for non-crypto-savvy customers. For instance, you could now use credit cards and Apple Pay to buy NFTs on OpenSea. The company also recently introduced integration with the Solana blockchain.
Key Features:
Largest NFT marketplace in the world.
Home to the most significant blue-chip projects, including Doodles, Moonbirds, and the BAYC.
Accepts multiple payment methods, including crypto, credit cards, and Apple Pay.
Integrates with Ethereum, Polygon, and Solana wallets & blockchains.
2.5 percent fee for every transaction.
What Makes OpenSea Unique: Today, you can't say you're involved in NFTs if you've never checked OpenSea. All of the most newsworthy NFT projects continue to drop on this beginner-friendly site. As OpenSea invests in more convenient features, it's becoming an even better all-around option for NFT creators and collectors.
2. Rarible: Best Community-Focused NFT Market
Launched in 2020, Rarible shares many of OpenSea's features, but it has a more community-driven feel. When you first visit Rarible's website, you may feel like you've stumbled upon a social media platform. This fusion of social media and NFT trading is one of Rarible's distinguishing features.
Sure, you could find many hot Ethereum collections like the BAYC on Rarible, but people typically go to OpenSea if they want a blue-chip NFT. Rarible is best for people who wish to engage with NFT artists on multiple blockchains.
Everyone on Rarible can easily "follow" NFT projects they like, and everyone gets rewarded in RARI tokens when using this platform. RARI tokens play a role in Rarible's governance structure, which gives users more control over the platform. All of these features make Rarible an exciting option for people who want to engage with NFT artists and collectors.
Key Features:
Anyone with a Rarible account can create, buy, or sell NFTs.
Works with Ethereum, Tezos, Polygon, and Flow blockchains.
Uses RARI tokens for decentralized governance.
Accepts crypto, credit cards, and Apple Pay.
2.5 percent transaction fee.
Uses aspects of social media like "followers."
What Makes Rarible Unique: Rarible is a trendy NFT marketplace that focuses on community. If you're more interested in the community-building aspect of NFTs rather than pure price speculation, then Rarible might be the best option.
3. SuperRare: Best for Exclusive Fine Art NFTs
Buying NFTs on SuperRare is similar to bidding on priceless artworks at a high-end gallery. Unlike OpenSea or Rarible, SuperRare is an exclusive fine art NFT market that only mints digital collectibles from pre-screened artists. The SuperRare team is renowned for being super selective, but it rewards its artists with lifetime royalties.
From the buyer's perspective, SuperRare isn't too complicated to interact with. Similar to open NFT markets, you can connect your Ethereum-based wallet to SuperRare and purchase a digital collectible that catches your eye. However, since SuperRare is focused on exclusive fine art NFTs, it's not going to be everyone's cup of tea.
Customers should view SuperRare as an elite NFT art studio with some of the Internet's most priceless pixelated paintings.
Key Features:
Only mints NFTs from pre-screened artists.
Runs on the Ethereum blockchain.
Focused on unique fine art NFTs.
SuperRare takes 15 percent for the first NFT sale.
3 percent network fee.
What Makes SuperRare Unique: SuperRare is most focused on being an exceptional destination for digital art collectors. People interested in the contemporary digital art scene will get the most out of SuperRare's offerings.
4. Mintable: Best For NFT Creators
Mintable is on a mission to help more people mint NFTs. To create Web3's most "mintable" platform, Mintable gives customers the option to waive gas fees when making their NFTs. Mintable also has no royalty percentage cap, so artists can charge as much as they feel their NFT is worth.
These tools are great news for NFT creators, but what about NFT buyers? Well, Mintable may not be as large as Rarible or OpenSea, but it has a broad range of categories such as art, music, sports, and comics. Mintable also has many educational resources for sellers & buyers. Lastly, Mintable offers 24/7 customer support to help newcomers have a successful first mint.
Key Features:
Gives creators the option for gasless minting.
Dozens of NFTs in four categories: art, music, videos, and collectibles.
Based on the Ethereum blockchain.
Educational resources and 24/7 support.
No cap on artist royalty percentage.
5 percent transaction fee for gasless NFTs; 2.5 percent for normal NFTs.
What Makes Mintable Unique: Mintable's key focus is making the NFT minting experience simple. On its home page, Mintable highlights the ease and low cost of minting NFTs on its site. This focus on making NFTs makes Mintable a fantastic option for new NFT creators.
5. Nifty Gateway: Best Beginner-Friendly Curated NFT Site
Nifty Gateway is arguably the most successful curated art NFT marketplace. Since 2018, Nifty Gateway has hosted many of the most talked-about art NFT collections, including Beeple's NFTs and Pak's The Merge.
One reason high-profile artists feel comfortable minting on Nifty Gateway is that Gemini owns this market. If you've read Modest Wallet's Gemini review, you'll know this NY-based exchange is one of the most compliant in the crypto industry. Like Gemini, Nifty Gateway also makes it super convenient for new collectors to buy NFTs.
While only pre-screened artists can mint on Nifty Gateway, this is an ideal shopping site for fans of high-end digital art. As a bonus, Nifty Gateway includes gas fees in the total transaction fees (5 percent plus $0.30), so you may save some ETH during times of extreme congestion.
Key Features:
Curated NFT collection owned by Gemini exchange.
Emphasis on art and pfp NFTs.
Runs on the Ethereum blockchain.
Owned by the Gemini exchange.
Pay with crypto, credit card, or Gemini account.
5 percent fee plus $0.30 per transaction goes to Nifty Gateway.
What Makes Nifty Gateway Unique: Nifty Gateway may be a curated NFT market, but it makes its NFTs highly accessible to newcomers. This website's simple-to-understand UI and the backing of Gemini make it an excellent choice for first-time NFT fine art collectors.
6. Foundation: Best For Under-the-Radar Art NFTs
Foundation was "founded" in 2021, and it has since become one of the most desirable invitations amongst NFT creators. Why? Only NFT artists who get an invite from a current Foundation member can mint NFTs on this platform. This feature helps keep Foundation exclusive, but it's not as picky as a curated site like SuperRare.
However, you don't have to receive an invitation to start collecting NFTs on Foundation. All of Foundation's NFTs are on Ethereum, and most fit into the "art NFT" genre. The most notable NFT listed on Foundation is Edward Snowden's "Stay Free," but there are countless animations, videos, and digital paintings from under-the-radar artists.
NFT collectors looking for fresh digital artworks by undiscovered talents may most enjoy checking out Foundation.
Key Features:
Available on the Ethereum blockchain.
Invite-only policy to mint new NFTs.
Focuses on fine art NFTs.
10 percent royalty fees for reselling NFTs.
5 percent marketplace fee on transactions.
What Makes Foundation Unique: As mentioned above, Foundation is most notable for its "invite-only" policy for NFT artists. While this restricts access to this market, it also helps reduce scammers. Collectors looking for the next great thing in NFT art may have the most success on Foundation.
7. MakersPlace: Best For Innovative Art NFTs
Based in San Francisco, MakersPlace is a curated NFT market that focuses on "rare digital artworks." Visitors will notice that MakersPlace organizes its NFT collections into the following categories:
Photography
3D art
Illustration
Animation
Generative
Since MakersPlace has a selective screening process, this isn't the ideal choice for inexperienced NFT artists. However, the clean UI on MakersPlace makes it easy for new NFT collectors to purchase digital collectibles. Not only is it simple to navigate MakersPlace, this site accepts non-crypto payment options like PayPal and credit cards.
MakersPlace also highlights the fact that every NFT on its platform is verified & authentic. The site has easy-to-understand instructions and FAQ pages to help sellers or buyers in the art NFT market.
Key Features:
Curated art NFT platform on Ethereum.
Purchase NFTs with ETH, PayPal, or credit cards.
15 percent commission rate for primary sale of native NFTs.
2.5 percent secondary sale fee.
10 percent royalties for NFT creators.
What Makes MakersPlace Unique: MakersPlace is an exciting site for customers seeking an NFT platform with lesser-known digital artists. While you can find a few prominent NFT collections on MakersPlace, this site tends to attract discerning digital art collectors looking for new & scarce NFTs.
8. KnownOrigin: Best Curated NFT Site for Building an Artist Community
KnownOrigin is a UK-based NFT art platform that has been around since 2020. Similar to SuperRare or Nifty Gateway, KnownOrigin only works with pre-screened digital artists that meet its standards. This market also focuses on various art NFTs, including photography, 3D designs, and illustrations.
KnownOrigin makes it easy for potential buyers to link an Ethereum-based wallet and browse the latest trending collections. You could also purchase NFTs with crypto or add money to your account with a credit or debit card.
To help keep its artists engaged, KnownOrigin has many interesting features like a "Hall of Fame" and a "Journal" under its Community tab. KnownOrigin also recently released an "Early Access Sales" function, which gives artists the ability to launch VIP sales to wallets with NFTs from their collections. These unique features give artists more ways to connect with their fans.
Key Features:
Focuses on art NFTs, including illustrations, videos, and photographs.
Based on the Ethereum blockchain.
Pay with ETH, debit cards, or credit cards.
Decentralized governance.
85 percent of the initial NFT sale goes to artists.
2.5 percent commission fee.
What Makes KnownOrigin Unique: KnownOrigin isn't as "well-known" as other curated NFT stores. However, NFT artists love this site's unique features for fan engagement (e.g., Early Access Sales). KnownOrigin also has reasonable fees for a curated site, making it an attractive option for sellers and buyers.
9. AtomicHub: Best For Gamers & Pop Culture Fans
AtomicHub is the central NFT market for the Worldwide Asset eXchange (aka "WAX"). Recently, WAX has become a wildly popular blockchain with many big brands, games, and companies. Here are just a few pop culture NFTs you'll find on the AtomicHub:
Topps
Funko
Hasbro
NASCAR
Sony Pictures
Mattel
Why do so many companies feel confident using WAX? Well, there are a few reasons. For starters, WAX has a reputation for being one of the most energy-efficient blockchains. Also, WAX has virtually no gas fees and competitive transaction fees of just 2 percent.
In addition to WAX, the AtomicHub is now compatible with the EOSIO blockchain. Remember that you need WAX tokens to buy WAX NFTs and EOS tokens to get an EOSIO NFT. Luckily, AtomicHub has fiat-to-crypto services like MoonPay.
The design of AtomicHub may take some getting used to, but it's worth checking out if you're interested in big-brand NFTs or blockchain gaming.
Key Features:
Compatible with WAX and EOSIO blockchains.
Virtually no gas fees to mint or buy NFTs.
Fiat-to-crypto conversions are available on the marketplace.
Focuses on big-brand and gaming NFTs.
2 percent marketplace fee for NFT transactions.
What Makes AtomicHub Unique: AtomicHub isn't the place to go if you're interested in blue-chip projects or rare digital art. Instead, this site is ideal for people who want to have fun collecting and trading NFT cards and toys related to mainstream brands. Those who are into hot games like "Blockchain Brawlers" should also check out all that AtomicHub offers.
10. Binance NFT: Best For Low Fee Transactions
The Binance NFT market is a subsidiary of the massive Binance crypto exchange. Founded in 2017, Binance is the biggest name in centralized crypto trading, and its NFT market has a sizable influence within the company's ecosystem.
Although Binance owns and controls this NFT marketplace, it integrates with the Binance Smart Chain (BSC) and the Ethereum blockchain. Since its start in 2021, Binance NFT has hosted many notable NFT drops from artists like Andy Warhol and celebrities like Mike Tyson.
Although Binance has hosted many high-profile NFT drops, two of the hottest segments in this NFT market include the "gaming" and "mystery box" collections. Also, Binance is well-known for offering some of the lowest transaction and gas fees in crypto.
If you enjoy blockchain gaming, celebrity NFTs, or the BSC chain, you should check out what's happening on Binance NFT.
Key Features:
Links with Binance exchange account.
Anyone with an account can buy, mint, and sell NFTs.
Compatible with Ethereum and the Binance Smart Chain.
Lower gas fees on the BSC.
NFTs available in many categories, including gaming, art, and "mystery boxes."
Charges a 1 percent transaction fee.
What Makes Binance NFT Unique: As a big centralized NFT market, Binance NFT can attract more star power than other platforms Binance NFT is also popular because it's super cheap to trade NFTs on. Those involved in the BSC ecosystem will get the most use out of this market.
11. Crypto.com NFT: Best For Fans Of Entertainment or pfp NFTs
Like Binance NFT, Crypto.com NFT is a centralized marketplace associated with a major crypto exchange. If you have a Crypto.com app, you should notice a link to the NFT trading site on the homescreen.
Crypto.com NFT is most famous for its numerous sports and entertainment partnerships. Here are just a few official hot names that dropped NFTs on Crypto.com NFT:
Formula 1
UFC
Aston-Martin
LeBron James
Crypto.com NFT is also an excellent place for people who love NFT-related sweepstakes, digital art, and profile pics. In fact, a few of the best-selling NFTs on Crypto.com's market are animated pfp NFTs like the Loaded Lions and PsychoKitties.
Key Features:
Centralized NFT market on the Crypto.com Chain.
Home to official NFTs from many pro athletes, teams, and celebrities.
Pay with crypto, cards, or a Crypto.com account.
10 percent royalty fees for NFT creators.
1.99 percent fee for NFT transactions.
What Makes Crypto.com NFT Unique: Crypto.com NFT has some of the most influential sports and entertainment partnerships in the crypto industry. So, it's no surprise this company uses its multi-million-dollar deals to create dozens of officially-licensed NFTs. Plus, for pfp NFT collectors, there's plenty to pique your interest on this easy-to-use site.
12. Async Art: Best For Fans of Interactive, Experimental, or Generative Art
Created in 2020 in California, Async Art is an NFT platform for adventurous NFT collectors. Whenever you buy an Ethereum NFT from Async Art, it won't remain static.
Interestingly, this platform splits its NFTs into "Masters" and "Layers." People who hold the Master copy have the full NFT, but those who hold a "Layer" can alter various aspects of the digital art (e.g., color, scale, or rotation). Async Art even says NFT holders could use non-human elements like the weather to shift an NFT's appearance.
NFT creators who are self-professed "control-freaks" won't like the lack of control Async NFTs have. However, people interested in the cutting edge of experimental digital art may enjoy the random and collaborative nature of an Async Art NFT.
Key Features:
Based on the Ethereum blockchain.
NFT art constantly changes due to Master/Layer technology.
Focuses on collaborative & experimental artworks.
Display NFT art on Apple TV or a new tab.
1 percent fee for secondary NFT sale.
Between 10 – 30 percent fee on first NFT sale.
What Makes Async Art Unique: Async Art will appeal to people who love experimenting with cutting-edge technology. OK, NFTs are already at the "cutting-edge," but the Master/Layer function on Async Art adds a fascinating dimension to art creation. If you're interested in collaborative and generative art, Async Art has a lot to offer.
13. Solanart: Best NFT Market On Solana
Solanart isn't the only NFT market on Solana, but it remains the most popular. Primarily, Solanart's status has to do with pfp projects like the Degenerate Ape Academy and SOLPunks. Many people still log into Solanart to check out the latest Solana pfp NFTs, but you could also find gaming-related NFTs popping up in Solanart's expanding market.
Like competing Solana markets, Solanart offers customers far cheaper gas fees versus Ethereum. Even though the transaction cost on Solanart is around 3 percent, you may end up paying less to mint or trade and NFT compared with a site like OpenSea.
Key Features:
Home to many of Solana's most famous art, game, and pfp NFTs.
Connects with Solana wallets like Phantom.
Lower gas fees vs. Ethereum.
3 percent NFT transaction fee.
Artists can adjust royalty fees.
"Launchpad" helps identify current or upcoming mints.
What Makes Solanart Unique: Although there are competing Solana NFT markets, most of the action nowadays seems to happen on Solanart. Like OpenSea on Ethereum, Solanart is an unavoidable market if you're into Solana NFTs.
14. OneOf: Best for Pop Music NFTs
Arguably, the NFT site OneOf has the most credibility in the professional music industry. Indeed, OneOf recently partnered with Warner Music Group, and the platform enjoys the support from recording legends like Quincy Jones.
Music fans will see dozens of art, video, or audio NFTs in one of five "rarity tiers." In addition to being a cool virtual collectible, these OneOf NFTs sometimes come with exclusive perks like access to new songs, VIP tickets, and merchandise opportunities.
To make its platform both inclusive and eco-friendly, OneOf runs on the Tezos blockchain. Since Tezos is a proof-of-stake network, it has a smaller environmental footprint versus proof-of-work chains. Also, Tezos's gas fees are cheap, making it easier for emerging artists to mint NFTs.
Key Features:
Focuses on professional music NFTs.
Built on the Tezos blockchain.
Fee of 2.9 percent plus $0.30 per transaction with credit cards.
Pay for NFTs with crypto or credit card.
Lower gas fees vs. Ethereum.
What Makes OneOf Unique: Although OneOf has begun branching out into sports NFTs, its primary selling point is its music NFT portal. Whether you're an aspiring singer or a pop music fan, it's easy, convenient, and relatively cheap to interact with OneOf's market.
15. Autograph.io: Best for Pro Sports NFTs
Dapper Labs hogs the spotlight in the pro sports NFT category. Since Dapper Labs owns NBA Top Shot and UFC Strike, there's no denying its prominence in the pro sports NFT niche. However, Autograph.io has emerged as a worthy competitor to Dapper Labs' dominance.
A significant reason behind Autograph's success has to do with Tom Brady. Why? Brady is Autograph's co-founder! Therefore, if you want authentic Tom Brady NFTs, you're only going to find them on this platform.
But it's not just Brady that makes Autograph a popular NFT market. Here are a few of the other athletes and organizations that have partnerships with Autograph:
Tiger Woods
Wayne Gretzky
Tony Hawk
Usain Bolt
ESPN
The Indy 500
If you're interested in buying Autograph NFTs, you must also sign up for the DraftKings NFT Market. Autograph has a partnership with DraftKings to drop its NFTs on this site. FYI: DraftKings NFT runs on the Polygon blockchain and charges a 5 percent transaction fee on secondary sales.
Key Features:
Tom Brady-backed NFT market with pro sports NFTs.
Runs on the Polygon blockchain.
Connects to the DraftKings NFT Market.
Accepts credit and debit cards.
5 percent secondary market processing fee.
Fixed NFT royalty fee of 10 percent.
What Makes Autograph Unique: The key to Autograph's success is its pro sports partnerships. Dozens of celebrated athletes now work exclusively with the Autograph platform. Plus, Autograph makes it easy for sports collectors who don't have a clue about crypto. Sports fans should have a lot of fun scrolling through Autograph's sleek UI.
---
Types of NFT Marketplaces
Every NFT market targets different creators and collectors. To help pick the platform that fits your preferences, it's best to review the most common types of NFT markets.
Art NFT Marketplaces
Although NFTs have great potential outside of the art world, most of today's NFT sites are art-related. However, even if an NFT market says it focuses on "art," that doesn't mean it specializes in digital paintings. Some sites like SuperRare are interested in being high-end digital art boutiques, but others like OpenSea are better known for profile pic projects.
Whether you're an NFT artist or collector, you should determine whether your NFT site is "open" or "curated." Open platforms make it easier for new artists to mint their first NFTs, but they're more prone to scammers. Since curated NFT sites have higher screening standards, they tend to attract more professional artists and fine art collectors.
Today, OpenSea is the most popular open NFT art website, but Rarible is also a hot option. In the curated art NFT category, SuperRare and Nifty Gateway are two of the premier names.
Music NFT Marketplaces
Many musicians have expressed interest in using NFT technologies to better connect with their fans. While it's too early to say whether NFTs will "democratize" the music industry, it's getting easier for performing artists to release clips, audio files, and concert tickets on many music-focused platforms.
Big sites like OpenSea have audio NFTs, but other markets focus specifically on the music industry. For instance, the Tezos-based platform OneOf has connections with music icons like Quincy Jones. The Polygon platform Token||Traxx also promises to make it easier for new artists to use Web3 with low-cost NFT minting and token rewards.
Sports NFT Marketplaces
Sports fans have been incredibly receptive to digital collectibles, and many pro teams have taken notice. In fact, Dapper Labs' NBA Top Shot remains one of the highest-grossing NFT markets, period. Based on the Flow blockchain, NBA Top Shot specializes in selling clips and digital trading cards of star NBA players.
However, you don't have to be a basketball fan to start trading pro sports NFTs. The Flow blockchain also has partnerships with the UFC and NFL. Baseball fans can find official MLB NFTs on Candy Digital, and Formula 1 fanatics can check out the latest racing NFTs on Crypto.com NFT.
Lastly, Tom Brady's Autograph.io offers countless NFTs from superstar athletes like Tony Hawk, Tiger Woods, and Wayne Gretzky.
Digital Real Estate NFT Marketplaces
Buying "real" estate in a virtual world may seem silly. However, many big corporations have already blown millions of dollars on "prime virtual land." Even TradFi institutions like the NYSE, J.P. Morgan, and Fidelity own land in virtual games.
Whether you enjoy playing metaverse games or you're looking for an unorthodox investment, "NFT deeds" are an option.
OpenSea is the best place to buy LAND NFTs for the most hyped metaverses (e.g., The Sandbox, Otherside, and Decentraland). However, metaverse games typically have official NFT markets if you can't find your title listed on OpenSea.
Game NFT Marketplaces
Many video game manufacturers see great potential in creating NFTs for their hit titles. Video game publishers such as Square Enix, SEGA, and Ubisoft have begun tinkering with Web3, and games like Axie Infinity show that NFT gaming can go mainstream.
As with buying virtual land, you can usually find official gaming NFT markets on your game's official website. For instance, Axie Infinity has an official NFT market where you can buy playable Axies. There are also game-centric NFT markets like Enjin, AtomicHub, and Gala Games.
---
What To Look For In An NFT Marketplace
After you find NFT markets that have tokens you're interested in, you should research the following features to determine whether it's a reputable option.
Platform Fees
Fees are extra frustrating on NFT platforms. Typically, customers have to pay platform fees, royalty fees, and gas fees whenever making a transaction. There may also be special fees attached to minting NFTs and primary sales.
Since the NFT market is so new, there's no "standard fee" customers could expect to pay platform-to-platform. However, most popular NFT sites charge around 2.5 percent for secondary NFT sales.
Just keep in mind gas fees fluctuate depending on what blockchain you're on. Notoriously, Ethereum has the highest gas fees, especially if there's high network congestion. Even if an NFT site has "higher" transaction fees than Ethereum sites, it may have virtually non-existent gas fees.
Please look at your NFT platform's fee schedule and see how it handles gas. If your NFT market doesn't cover gas fees, be sure to research the average gas rates on your preferred blockchain.
Multi-Wallet Support
As the NFT industry grows, top-rated NFT markets have more crypto wallet integrations. MetaMask remains the most popular option, but high-quality NFT markets shouldn't restrict you to just one crypto wallet. At minimum, you must know your preferred crypto wallet will link with your NFT market.
When researching how many wallets work with your NFT market, you should explore the payment options on your site. Does your NFT market accept non-crypto payments like credit cards or Apple Pay? People who don't feel comfortable using crypto may prefer sticking with fiat-friendly sites.
Security Features
With so much money sloshing around the NFT industry, there are a ton of scammers to be wary of. When you're using a secondary NFT market, you need to know the developers are doing everything in their power to ensure the site is secure.
For instance, some platforms like Nifty Gateway and Crypto.com NFT encourage customers to use 2FA. You should also see if your marketplace has a history of hacks.
Curated markets have the advantage of pre-screening artists, which tends to give them a higher degree of security. If you're using an open NFT marketplace, you need to be extra cautious about scammy projects. Some sites like OpenSea have ways for artists to verify their collections and get a "blue check," so it's worth paying attention to these rankings.
No matter how secure an NFT market appears, please remember there's a higher risk of theft if you leave your tokens on a marketplace. If you're super concerned with safety, it's best to send NFTs to a compatible private wallet like Ledger, Trust Wallet, or MetaMask.
Search Functionality
Scrolling through long lists of NFTs can be fun, but it's not an efficient way to find a collection. When testing out different NFT markets, you should see how easy it is to find a specific NFT project using its main search tab. High-quality NFT markets will also have many filters to help you find an NFT that suits your preferences.
Not only should NFT markets let you search for different NFT genres, they should have ways to find specific NFT traits. For instance, if you're looking for a Bored Ape NFT with gold fur, there should be an easy way to filter for "gold fur." The more search features an NFT site has, the quicker it will be for you to find an ideal NFT.
Reliable Data
Transparency is always highly desirable, especially in a scam-prone industry like NFTs. The best NFT sites should make it easy to read up-to-date trading data like price history, recent sales, and trading volume.
You shouldn't have an issue seeing the history of an NFT's ownership and verifying where it is on the blockchain. After all, if you can't figure out the public address of an NFT, that defeats the purpose of "owning it."
Track Record & Ratings
Sadly, there are dozens of disreputable NFT sites. To avoid falling prey to "rug pulls," you should always do plenty of research on your market's history in the industry.
See how long your NFT market has been in the business and what kind of reputation it has in the crypto community. Does an NFT site have a history of hacks? Who are the owners of this NFT site? Are there any professional organizations or exchanges connected with your NFT market?
By answering all these questions, you should get a feel for your NFT market's reliability in the industry.
Multi-Blockchain Support
An increasing number of NFT collectors want options outside of Ethereum. NFT markets are adapting to this growing demand by increasing the number of supported blockchains.
While multi-blockchain NFT markets are relatively new, the trend toward interoperability is on the rise. If you're interested in trading NFTs from multiple blockchains, you should know the supported networks on your preferred NFT market.
Number of Supported Projects
A great NFT market can't rely on just one hot collection. Sure, the Bored Ape Yacht Club is massive, but that's not the sole reason OpenSea is so powerful. Successful sites like OpenSea have managed to attract hundreds of high-quality NFT projects.
When researching an NFT market, take a look at its NFT inventory and the diversity of projects on this platform. If there's not a lot to choose from, that may be a red flag. Ideally, you should have no issue finding dozens of verifiable NFT projects on a marketplace.
Volume
Trading volume may not get as much attention as price action, but it's a significant metric for NFT traders. Represented by bar lines on the bottom of a graph, volume highlights the trading activity on an NFT site.
The more daily-average volume on an NFT site, the better chance your NFT marketplace has a solid reputation. High volume is also a positive indication that an NFT site has plenty of buyers and sellers — hence, it has better liquidity.
NFT traders can use volume to measure the relative interest in an NFT collection. Sites like OpenSea will show the average volume alongside price history for NFT collections. This info may help NFT collectors indicate trends and spot opportunities to buy blue-chip projects at a "good deal."
---
FAQ Best NFT Marketplaces
Are you still struggling to understand the basics of how NFT markets work? Don't worry! The FAQs below will address people's most common queries about NFT markets.
What Is An NFT Marketplace? 
An NFT market is a website that displays and sells blockchain-based digital collectibles. Unlike a centralized crypto exchange, NFT markets only deal with "non-fungible" assets. In other words, these tokens have a unique address on a blockchain, and they don't trade for a set price on the spot market. The NFTs sold on these sites could take countless forms, including images, audio files, clips, and e-tickets. 
How Does An NFT Marketplace Work? 
Most NFT websites require customers to connect a crypto wallet or set up an account with KYC info. Once you've logged into an NFT site, you could perform one of the following actions.
– Buying NFTs: If you see an NFT you like on the public market, you could purchase it with your market's accepted payment methods. Sometimes NFT sellers will list a "Buy It Now" price that you could spend to own the digital asset. In other cases, you may have to bid on an NFT. Many NFT markets also allow buyers to "Make An Offer" on an NFT they want. It's up to the NFT holder whether they'll accept or reject these offers. 
– Selling NFTs: If you have an NFT on the same blockchain your NFT market runs on, you could usually list it for an auction or a fixed-price sale. Some NFT sites also allow sellers to accept offers from potential buyers. 
Please note: If you're on a curated NFT website, you'll probably have to go through a screening process. 
– Minting NFTs: "Minting" refers to "publishing" an NFT on a blockchain. An NFT doesn't exist until it's "minted." 
Open NFT markets allow anyone with an account to mint NFTs. Just keep in mind there are transaction and gas fees for using this service. You'll usually see a button on an open NFT site that says "Create" to take you to the minting portal.
Curated NFT sites only allow pre-screened artists to mint NFTs on their websites. Every exclusive NFT market has different criteria for allowing artists on its platform, so you need to evaluate each site's requirements to see if you're "mint-worthy." 
What Is The Best NFT Marketplace? 
Everyone has a different opinion on the "best" NFT market. Although OpenSea is the hottest site for NFT trading, it may not be the ideal market for your interests.
For instance, if you love professional sports, you'll probably enjoy NBA Top Shot, Autograph.io, or UFC Strike. On the other hand, people who love pop culture and entertainment will find a better NFT catalog on VeVe, AtomicHub, and Crypto.com NFT.
 
The only way to pick the perfect NFT marketplace is to determine what digital collectibles you're interested in and what sites offer them.
What is The Best Solana NFT Marketplace? 
Solanart is the most popular Solana NFT market, but there are plenty of other options for people who don't enjoy Solanart. A few other hot Solana NFT markets include SolSea, Magic Eden, and Alpha.art.
Are NFT Marketplaces Safe? 
If you're trading on a mainstream NFT market with prominent supporters, high volume, and a long track record, it should be safe to trade on. However, even the best NFT markets are prone to scams, glitches, and hacks. You should always stick with sites that have a solid reputation for security.
 
Also, to prevent losing your NFTs, it's always better to store them in a private crypto wallet. Leaving your NFTs on a marketplace will put them at a greater risk for theft. Ideally, you should keep your most valuable NFTs on a hardware device like a Ledger, but you could also put NFTs in a compatible hot wallet like Trust Wallet, MetaMask, or the Coinbase Wallet. 
What is The Largest NFT Marketplace?
Currently, OpenSea is the largest NFT market, and it has a valuation of roughly $13 billion. 
What is The Best NFT For Artists?
Choosing the best NFT market for your art depends on your professional reputation. If you already have an art portfolio, you may prefer applying for a curated NFT site like SuperRare or Nifty Gateway.
However, people new to the art world may need to use an open NFT platform to get established. Sites like OpenSea, Solanart, and Rarible make it easy for new NFT creators to mint artworks and display them to a broad audience.
What is The Best NFT For Beginners? 
People who are new to crypto should start with established NFT sites with simple fiat onramps. For instance, pro sports NFT sites like NBA Top Shot, Autograph, and UFC Strike have simple ways to pay without a previous understanding of crypto.
NFT sites connected with a crypto exchange like Gemini, Binance, or Crypto.com also make it simple for new customers to purchase NFTs. 
What is The Best NFT Minting Platform?
Most high-quality NFT markets make it easy to mint NFTs, but you need to figure out whether it's an open or exclusive site. By their nature, curated NFT markets don't allow anyone to mint on their platforms.
If you already have experience in the art industry, curated NFT sites may be the "better" place to mint as they tend to attract more discerning customers. However, open platforms like Rarible and OpenSea make minting NFTs easy for people who don't qualify for curated sites. 
What Are NFT Gas Fees? 
"Gas fees" are an incentive mechanism built into smart contract blockchains. Since blockchains aren't centralized companies, there needs to be a way to compensate people using their computers to power the network. These "gas fees" help pay people who validate transactions on decentralized blockchains like Ethereum, Tezos, or Solana. 
Can I Avoid NFT Gas Fees? 
It's hard to avoid NFT gas fees entirely, but some NFT marketplaces include the gas costs in a flat platform fee. Also, proof of stake blockchains like Solana have lower gas fees than proof of work networks like Ethereum.
Just keep in mind Ethereum is transitioning to a proof of stake network. It's unknown how this shift will affect gas prices, but it may help the Ethereum network scale. 
---
Final Thoughts
Although NFT trading didn't explode until recently, dozens of reputable marketplaces already offer a wide range of digital collectibles. From fine art and fashion to virtual land and sports memorabilia, there are plenty of places you could go to find the NFT of your dreams. Just be sure to review each market's track record for security before linking your crypto wallet and collecting an NFT.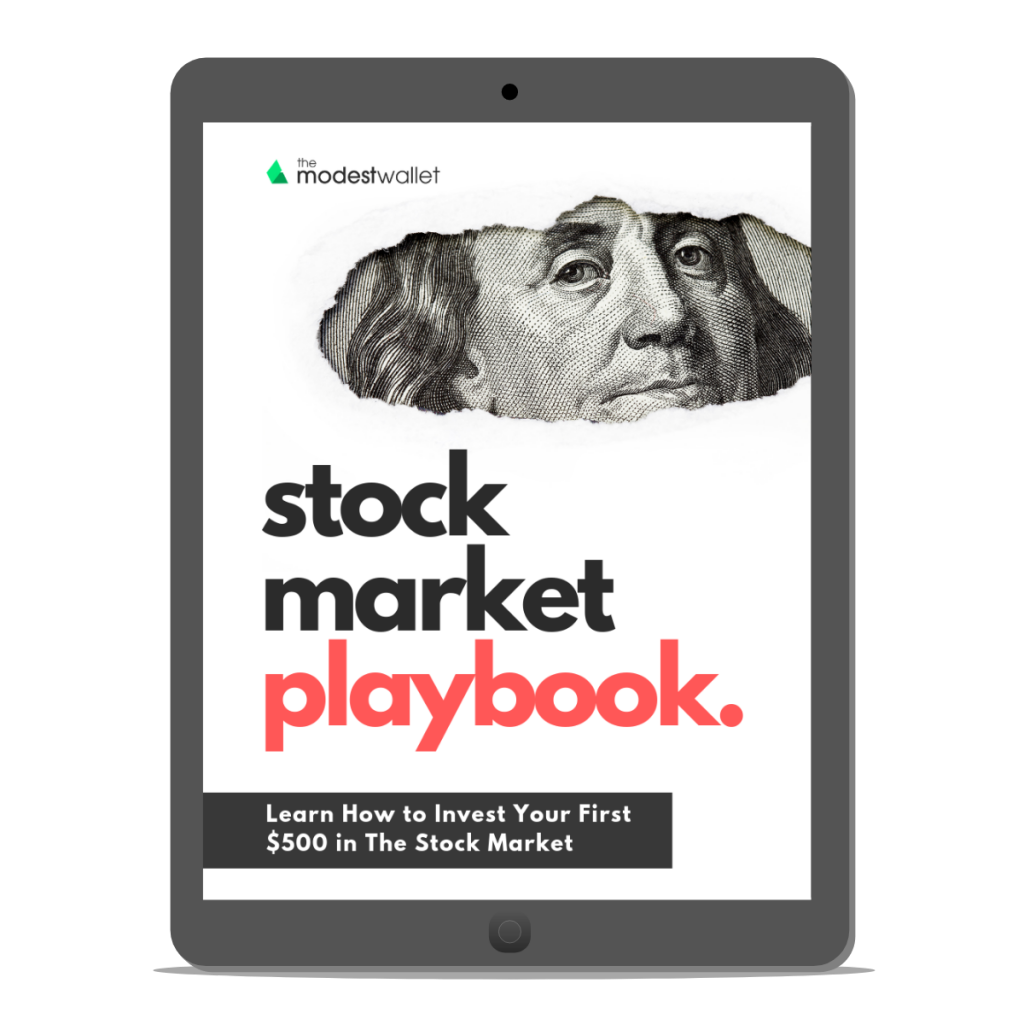 Get our free Stock Market Playbook to learn how to invest your first $500 in the stock market.
Plus our best money tips delivered straight to your inbox.

Eric Esposito is a freelance writer, editor, and cryptocurrency enthusiast. Although it took him a few years to grasp the Bitcoin revolution, Eric has become a crypto convert and long-term "hodler." Besides crypto investing, Eric is interested in helping others understand how to safely stack sats with passive income opportunities.