Many or all of the products featured on this page are from our sponsors who compensate us. This may influence which products we write about and where and how the product appears on a page. However, this does not influence our evaluations. Our opinions are our own. Here is a list of our partners and here is how we make money.
The information provided on this page is for educational purposes only. The Modest Wallet is a financial publisher that does not offer any personal financial advice or advocate the purchase or sale of any security or investment for any specific individual.
Despite the insane growth in the NFT sector, there are a lot of questions surrounding this trendy crypto segment. Given their relatively short lifespan, there's not a whole lot of data to properly digest what NFTs are and how they may shape the future of Web3.
While it may be challenging to get an objective read on NFTs today, recent stats can help us analyze these digital assets. By looking at official data, we should get a clearer sense of this hype-driven hi-tech market.
---
Key NFT Statistics
The total NFT market cap peaked at $17.6 billion in 2021
The all-time trading activity of all NFTs on OpenSea hits $31.89 billion
CryptoPunks hold 5 spots in the top 10 all-time NFT sales
Yuga Labs raises ~ $320 million in "largest ever" land NFT sale
Solana NFT's total sales volume crosses $1 billion
Over 85,000 NFT sale transactions are recorded on a weekly basis
NBA Top Shot posts a monthly high of $224 million in NFT trading volume
About 50% of NFT sales are below $200
Millennials make up about 23% of NFT collectors
There's a 3X greater chance American men hold an NFT versus women
About 40% of women and 60% of men know about NFTs
Southeast Asian countries have the highest rates of NFT ownership
Almost 3/4 of people who buy NFTs are familiar with DeFi protocols
Collectibles and in-game items are the most popular NFTs
"Axie Infinity" was the top NFT collection searched on Google
---
---
NFT Sales Statistics
Many first hear about NFTs in relation to a celebrity or an absurdly high auction price. While NFTs can bring in millions of dollars, the sales statistics suggest these high-flying collections may be the outliers.
1. The total NFT market cap peaked at $17.6 billion in 2021.
Investment in the NFT market reached a fever pitch in 2021. As reported by CNBC, the total NFT market cap rose over 21,000 percent from 2020's $82 million to 2021's $17.6 billion1.
However, the 2022 crypto crash hasn't been favorable for NFT sales. As of August 2022, CoinMarketCap estimates the total NFT market is worth approximately $2.1 billion2.
2. OpenSea hits $5 billion in monthly trading volume in January of 2022.
The lion's share of NFT trading still happens on the Ethereum blockchain, and OpenSea is the leading NFT market. Although OpenSea isn't the only player in town, it's a beast with sales that have topped at ~ $5 billion in monthly trading volume3.
Like the broader NFT market, OpenSea's sales have been slipping as 2022 progresses. New reports suggest OpenSea's monthly trading volume between May and June of 2022 dropped to $785 million4.
3. OpenSea could be worth $13 billion
Since OpenSea is the dominant force in the NFT market, it has attracted a lot of attention from investors. There are even rumors OpenSea may go public sometime in the future.
However, since OpenSea isn't listed on the stock market, we can only estimate the company's valuation. According to recent investment data, most financial analysts believe OpenSea already has a valuation of $13 billion5.
4. CryptoPunks hold five spots in the top ten all-time NFT sales
Considering all of the media attention surrounding Yuga Labs' Bored Ape Yacht Club, you might expect ape avatars to be well-represented in the all-time top-selling NFTs. However, as it stands today, the CryptoPunks hold half of the top-ten spots for NFT sales6.
Here are the current best-selling avatars from the OG CryptoPunks collection:
CryptoPunk #5822 for $23.7 million
CryptoPunk #7523 for $11.8 million
CryptoPunk #4156 for $10.2 million
CryptoPunk #3100 for $7.58 million
CryptoPunk #7804 for $7.56 million
5. Bored Ape founder Yuga Labs hits a valuation of $4 billion
Even though Yuga Labs' Bored Apes haven't broken into the top-ten all-time NFT sales, they aren't hurting for funding. After all, Yuga Labs bought the rights for Larva Labs' CryptoPunks and Meebits NFTs in 2021. Also, a recent $450 million funding round suggests Yuga Labs is worth at least $4 billion7.
6. Yuga Labs raises ~ $320 million in "largest ever" land NFT sale.
Yuga Labs also holds the title of hosting one of the most successful (and controversial) NFT land sales to date. In May of 2022, Yuga Labs sold 55,000 land NFTs for its upcoming "Otherside" metaverse for 305 ApeCoin per piece (about $6,000). CoinTelegraph estimates Yuga Labs raised about $320 million from this sale.
However, this NFT mint was far from "smooth sailing." Due to high network congestion on Ethereum, Etherscan temporarily paused, and bidders had to shell out high gas fees to get their land NFTs. DappRadar suggests bidders spent at least $160 million in gas8.
7. Total virtual land NFTs reach $500 Million in 2021
Regarding virtual land, CNBC says total land NFT sales reached about $500 million in 2021. And it's not just passionate gamers scooping up property in titles like The Sandbox. Companies as diverse as Warner Music Group and HSBC have begun acquiring virtual property in popular metaverse games. If analysts are correct, land NFT sales might reach the $1 billion mark in 20229.
8. Curzio Research shells $5 Million for land NFTs in TCG World
To date, the largest single purchase for land NFTs is $5 million for 19 land parcels in the TCG World metaverse. According to investment firm Curzio Research, it bought this virtual land because it sees great potential in this upcoming metaverse title. Also, Curzio Research suggests it's working on virtual buildings where its employees and investors can meet in the metaverse10.
9. Pak's The Merge NFTs sell for $91.8 million
There have been many million-dollar sales in the NFT space, but no NFT auction has yet to break the $1 billion mark. However, Pak's auction for The Merge came close. In 2021, 28,983 people on Nifty Gateway bought these 312,686 art NFTs for $91.8 million11.
The Merge remains the highest initial sale for any NFT collection. However, since it's not a single NFT, Beeple's $69 million "Everydays" remains the top solo NFT sale.
10. Solana records over $1 billion in NFT trading volume
Even though Ethereum is the hot spot for NFT sales, that doesn't mean there aren't competitors. Indeed, the Solana blockchain has proven to be a trendy option for NFT enthusiasts who don't want to pay exorbitant gas fees.
CryptoSlam! reported that Solana's all-time NFT trading volume crossed the $1 billion12 mark in early 2022. In May of 2022, CryptoSlam! discovered that Solana temporarily had a higher NFT trading volume than Ethereum. It's also estimated that Solana's Magic Eden NFT market is worth about $1.6 billion13.
11. The highest sale for a sports NFT was for the "Statue of LeBron" at $21.6 million
Profile pic NFTs are some of the most talked about collections, but the sports industry has seen massive adoption of this digital technology. To date, the best-selling NFT in this segment is a photo of LeBron James taken on February 1st, 2020. This photo NFT sold for roughly $21.6 million and included "non-commercial rights" for this image shared with the photographer Kimani Okearah14.
12. NBA Top Shot posts a monthly high of $224 million in NFT trading volume
Sticking with the sports theme, Dapper Labs' NBA Top Shot has been the hottest NFT trading site for pro sports fans. In February of 2021, this site posted a high of $224 million in monthly trading volume15.
While NBA Top Shot experienced many months above $100 million in 2021, this site has cooled off considerably with 2022's crypto crash. 2022 estimates suggest the average monthly trading volume for NBA Top Shot is about $29 million.
13. Roughly 50 percent of NFT sales are below $200
With all of these multi-million dollar figures, you may get the impression that the NFT market is only for wealthy crypto investors. However, recent data suggests that most people buying NFTs aren't spending much on these digital novelties. In fact, a recent report shows that about half of all NFT sales are for no more than $20016.
14. Roughly 76 percent of people who buy whitelisted NFTs turn a profit
A report from Chainalysis showed that people who mint whitelisted NFTs tend to be more successful at re-selling their tokens for a profit versus "flippers." Using data from OpensSea, Chainalysis found that people who bought NFTs from a whitelist profited from an NFT trade 75.7 percent of the time. Conversely, only about 21 percent of people who "flipped" NFTs on the secondary market made a gain17.
Note: These estimates are from 2021, and they aren't guarantees. While it appears whitelisted NFTs have better odds of a reward, that doesn't mean it's a certainty.
---
NFT Demographic Statistics
Although the NFT market is new, there are interesting demographic stats on who's most interested in these digital tokens. Factors like age, gender, and nationality seem to affect the likelihood someone will get involved in NFT collecting.
15. Millennials make up about 23 percent of NFT collectors
Compared with other age brackets, millennials are the most enthusiastic about NFTs. A recent Morning Consult survey showed that 23 percent of millennial respondents admitted to NFT collecting. While that number may not seem huge, it's significantly more than adults in Gen Z or Gen X. Interestingly, only about 4 percent of Gen Xers said they were dabbling with NFTs18.
16. There's a three times greater chance American men hold an NFT versus women
A recent survey from Forrester strongly suggests men are more active in the NFT space. According to this data, 20 percent of surveyed US men said they already had an NFT. By contrast, 7 percent of American women-owned an NFT at the time of the survey. Forrester also pointed out that American men were more interested in entering the NFT market at 37 percent versus 17 percent for women19.
17. About 40 percent of women and 60 percent of men know about NFTs
Poll data from Quinnipiac University suggests that American women are less likely to know about NFTs versus men. In their recent survey results, 43 percent of women and 61 percent of men said they "heard" about NFTs. Interestingly, only about 20 percent of female and 38 percent of male respondents said they investigated cryptocurrencies20.
18. More women than men own NFTs in Thailand and Venezuela
Although men tend to be more active in the NFT market, there are a few countries where women are more likely to hold an NFT. Data from Finder suggests Thailand and Venezuela are the only two nations where more women are buying NFTs versus men. In Thailand, women are 7.6 percent more likely to own an NFT, while Venezuelan women are about 2 percent more likely to hold an NFT21.
19. 57 percent of US households with at least one sports fan has crypto or NFTs
It's impossible not to see ads for crypto exchanges at pro sporting events nowadays. Plus, some of the hottest NFT markets like NBA Top Shot target sports fans.
So, it may not be surprising that American households with pro sports fans are more likely to invest in NFTs or crypto. According to a Seton Hall University study, 57 percent of US homes with sports fans had owned digital assets in the past. By comparison, 24 percent of households without a self-identified sports fan invested in NFTs or crypto22.
20. Southeast Asian countries have the highest rates of NFT ownership
A recent global survey from Finder suggests people in Southeast Asia are the world's top NFT collectors. Four of the top five countries for NFT ownership are in this subtropical zone. Thanks to the popularity of "Axie Infinity," the Philippines had the highest rate of NFT ownership at around 32 percent of respondents21.
Other NFT-crazy Southeast Asian countries include Thailand, Malaysia, and Vietnam. The Middle East's United Arab Emirates also had an impressive 23 percent NFT ownership, which put it in fourth place.
21. Finder estimates Nigeria has the highest percentage of "NFT curious" customers
Although the Southeast Asian market is a hotspot for NFT activity, Finder expects other nations to lead the market soon. According to Finder's statistics, Nigeria has the highest number of non-NFT owners who want to purchase an NFT (21.7 percent). Other nations with over 10 percent of "NFT curious" customers include Peru, Venezuela, and Columbia21.
22. People with an annual income above $150,000 or under $25,000 are most interested in NFTs
It's probably not surprising that most people interested in NFTs have an average income above $150,000. However, Civic Science data suggests those earning less than $25,000 are equally interested in NFT investing23.
According to Civic Science's report, 5 percent of people with over $150,000 or below $25,000 per year already had NFTs. Researchers also pointed out that over 10 percent of people in these two income brackets expressed interest in buying an NFT.
23. Almost three-quarters of people who buy NFTs are familiar with DeFi protocols
Unsurprisingly, people who are already "crypto-savvy" are more likely to own an NFT. According to a Crypto.com survey, 74 percent of respondents who had an NFT actively used DeFi protocols. Interestingly, the majority of respondents in Crypto.com's survey agreed with the statement that "NFTs are the next trending topic after DeFi.24"
---
NFT Trends Statistics
There's no denying that the NFT space has a lot of froth and FOMO. While keeping track of the latest and greatest NFT mints is challenging, some statistics could give us a glimpse into broader NFT market trends.
24. NFT-related patent requests grew by roughly 400x between 2020 – 2021
In 2020, only a handful of companies submitted NFT or metaverse patent requests to the United States Patent Office (USPTO). One year later, it seemed like big businesses were filing NFT trademarks weekly. Indeed, the USPTO estimates there was a 421x increase in NFT patent requests between 2020 – 2021. This translates to 1,263 official NFT patents in 202130.
25. 61 percent of people feel NFTs' "novelty" holds investors back.
In Crypto.com's NFT survey, questionnaires asked participants what they felt was the greatest "roadblock" to mainstream "NFT adoption." At 61 percent, the most common response was that NFTs were simply "too new" as an asset class. Other common concerns included the difficulty of linking NFTs to real-world assets and "unknown risks" associated with NFTs and blockchain24.
26. Collectibles and in-game items are the most popular NFTs
The Crypto.com NFT survey also asked current NFT holders what types of NFTs they were buying. The "collectibles" category is still the most popular with 47 percent of respondents. However, gaming NFTs was a close second place with a score of 33 percent24.
27. Google Trends suggests California is the top US state for NFT trading
Considering California's association with technology, it's no shock the Golden State is the most interested in buying and trading NFTs. According to Google Trends data, Californians were the most likely US residents to search for terms related to "NFT." It also appears San Francisco had the top numbers for "NFT" searches, followed by Los Angeles, San Jose, and San Diego26.
28. "Axie Infinity" was the top NFT collection searched on Google
On the subject of Google Trends, the NFT game "Axie Infinity" remains the most Googled NFT collection, period. Data from the company Design Bundles showed "Axie Infinity" has approximately 3.86 million monthly global searches. The only collection that approaches this level of interest is the metaverse game The Sandbox at around 553,000 monthly searches27.
29. Singapore residents are the most likely to search "NFT" on Google
Although Google searches for "NFT" have dropped from 2021 to 2022, Asian nations have shown the most interest in this technology. According to CoinTelegraph, Singapore has most often appeared as the number one nation to search for "NFT." However, other Asian countries like Hong Kong, China, Taiwan, and The Philippines are frequently in the top five on Google Trends28.
30. The top reason most people say they buy NFTs is to make money
Many surveys suggest most people aren't in the NFT market because they love digital art or want to join a Web3 community. Indeed, recent data from the company DEXterlab found that 67 percent29 of people who bought NFTs just wanted to make a quick buck. Crypto.com confirmed this finding in its survey, where about 49 percent of NFT holders said they expected "financial gain."24
31. Mastercard estimates about 45 percent of the global population is interested in the NFT market.
Data from a global Mastercard survey suggests that 45 percent of people either own an NFT or want to purchase one in the ensuing years. However, Mastercard noted that complex payment methods were one of the most significant barriers to entry. According to Mastercard, about 50 percent of respondents wanted more flexibility on how to pay for NFTs (i.e., both crypto and fiat onramps)25.
32. Roughly 80 percent of all NFT trading happens on Ethereum
Nobody can deny that Ethereum is the trendiest place for people to mint and swap NFTs. Indeed, J.P. Morgan Chase estimates Ethereum accounts for 80 percent of all NFT trading activity as of 202231.
While this advantage is significant, it's worth mentioning Ethereum held 95 percent of NFT trading activity at the start of 2021. Even though Ethereum is in a dominant position, it's unclear how long this slight downward trend will persist.
33. About 7 percent of Americans will likely buy NFTs by 2023
A 2022 survey by Security.org asked non-NFT holders how likely they'd be to buy NFTs within one year. According to these results, about 7 percent of Americans would consider buying at least one NFT in the upcoming 12 months. If this figure is true, roughly 16.3 million Americans could enter the NFT space in the near future32.
---
NFT Environmental Impact Statistics
One of the top critiques of cryptocurrencies like NFTs is that they put a massive strain on the environment. While it's true the crypto industry has environmental challenges, developers are well aware of these issues. Statistics suggest that more chains supporting NFTs are working towards a sustainable future.
34. One NFT transaction on Ethereum produces about 87.53 kg CO2
Since Ethereum is the largest market for NFTs, environmentalists are most concerned with the transactions on this blockchain. Not only is Ethereum the most popular platform for NFT trading, it has a high CO2 output due to its Proof of Work consensus mechanism. Indeed, recent data from Digiconomist suggests a transaction on Ethereum releases at least 87.53 kg of CO2 into the atmosphere33.
You could check out The Modest Wallet's post on "Proof of Work vs. Proof of Stake" for more details on how these consensus mechanisms function.
35. Ethereum produces about 35 Metric Tonnes of CO2 per year
The researchers at Digiconomist also pointed out that Ethereum now emits about 35 metric tonnes of CO2 annually. To give you some perspective, Digiconomist said this rate is comparable to small industrialized nations like Denmark33.
In terms of annualized energy usage, Digiconomist estimates Ethereum now uses 62.75 terawatts per hour, equivalent to Switzerland's annual energy consumption.
36. About 39 percent of Proof of Work blockchains use renewable energy
Many in the crypto community argue Proof of Work chains like Bitcoin incentivize miners to use green energy because this cuts down their energy costs. However, it's unclear just how many miners rely on renewable sources throughout the year. Data from Cambridge University found that about 39 percent of Proof of Work miners use renewable energy at any given time34.
37. Almost 60 percent of Bitcoin miners have transitioned to renewable energy
Although Bitcoin isn't technically an NFT, it still leads the cryptocurrency industry. And, in the case of energy consumption, it appears Bitcoin miners are taking sustainability seriously.
During Earth Day 2022, the Bitcoin Mining Council revealed that renewables accounted for 58.5 percent of energy consumption35 at the end of 2021. Some in the Bitcoin community believe miners will reach at least 70 percent renewables by 203036.
38. Ethereum should consume 99.95 percent less energy after "The Merge"
Ethereum developers are feverishly working on transitioning the blockchain from Proof of Work to Proof of Stake. While nobody knows when this "Merge" will happen, many in the crypto community believe it will significantly decrease Ethereum's energy output.
According to statistics from the Ethereum Foundation, the updated Proof of Stake Ethereum will consume 99.95 percent less energy than the current Proof of Work chain37.
39. Solana only consumes about 0.00051 kWh per crypto transaction
While Ethereum works on becoming more energy efficient, newer blockchains have already got a "green light" from green advocates. Most notably, the Crypto Carbon Ratings Institute rated the Solana blockchain as the most energy-efficient Proof of Stake chain38.
When the CCRI's revealed its rating in early 2022, Solana consumed about 0.166 watt-hours of electricity per transaction. The Solana Foundation's website now claims this energy consumption decreased to about 0.00051 kWh39. By comparison, Ethereum now uses about 156.92 kWh per transaction33.
---
NFT Interesting Statistics
There's no shortage of weird and wild stats related to NFTs. Below are a few of the most eye-raising tidbits related to this emerging industry.
40. Google Trends suggests Turkey is most interested in "the metaverse"
Turkey may not be widely known as a Web3 hub, but it appears this country has a deep fascination with the metaverse. According to Google Trends, Turkey has held the number one spot for searching "the metaverse" over the past few months. Other countries usually in the top positions for this term include China, Singapore, Cyprus, and Hong Kong40.
41. There are over one million Ethereum Name Service domains
It's not just JPEGs and GIFs that are selling like hot cakes in the NFT market. Many customers and companies are swiping up Ethereum Name Service (ENS) NFTs, which represent an Ethereum address in an easily-readable term.
New data from Dune Analytics shows the number of ENS domain names crossed the 1 million mark in mid-2022. Some famous brands and celebrities with ENS domains include Nike, Budweiser, and Anthony Hopkins41.
42. Only 0.09 percent of CryptoPunks are aliens
Arguably, alien CryptoPunks are the most elite blue-chip NFTs. While any CryptoPunks NFT is valuable nowadays, aliens are extra special because only nine of them exist. Due to their scarcity, people have spent millions to get into this club.
In fact, Chain's CEO Deepak Thapliyal dropped $23.7 million to buy CryptoPunk #5822 in early 2022. To date, that's the most money anyone has spent on a single CryptoPunk NFT42.
43. Nexo granted a $3 million loan with two CryptoPunks as collateral
On the subject of CryptoPunks, the crypto lending site Nexo made headlines in 2022 when it gave a $3 million loan to a CryptoPunk holder. The unidentified NFT collector gave two rare zombie CryptoPunks to Nexo as collateral for this loan. Currently, this is the largest known NFT-backed loan from a prominent crypto lending platform43.
44. At $3.4 million, Bored Ape #8817 is the most expensive Bored Ape
Since Sotheby's auction in 2021, no Bored Ape has surpassed the price of the turtleneck-wearing Bored Ape #8817. At the time of sale, Bored Ape #8817 brought in $3.4 million44.
The key reason Bored Ape #8817 sold for so much is his gold fur. Only 46 of the 10,000 Bored Apes have this shimmering trait.
45. Downloads of the MetaMask Wallet hit over 30 million
MetaMask has become the default crypto wallet for both DeFi and NFT trading. As of March 2022, MetaMask's founder ConsenSys announced that there are roughly 30 million MetaMask monthly active users45. The company also singled out the following nations as the most active MetaMask accounts:
USA
The Philippines
Nigeria
Germany
Brazil
US NFT collectors could pay up to 31.8 percent in long-term capital gains taxes
Wherever there's a lot of money to be made, you can bet the IRS will make an appearance. Tax officials will charge a percentage on whatever gains an NFT collector pockets. According to CNBC, NFTs fall into the "collectibles" bracket, which means they are subject to 28 percent in long-term capital gains plus a 3.8 percent surtax46.
---
Final Thoughts
NFTs may have entered the mainstream, but it's difficult to say how they will impact the future of cryptocurrency. Reviewing statistics can help us get a sense of this industry, but it will probably take a few years before we fully grasp the implications of these tokens. As we discover more data and potential use cases for NFTs, investors should better understand how these assets fit into the Web3 economy.
---
Sources
1 https://www.cnbc.com/2022/03/10/trading-in-nfts-spiked-21000percent-to-top-17-billion-in-2021-report.html
2 https://coinmarketcap.com/nft/
3 https://www.cnbc.com/2022/04/15/how-opensea-cornered-the-17-billion-market-for-nfts.html
4 https://cryptoslate.com/opensea-sees-its-lowest-monthly-trading-volume-since-july-21-as-it-falls-195/
5 https://www.bbc.com/news/technology-59880739
6 https://www.one37pm.com/nft/most-expensive-nft-sales
7 https://www.axios.com/pro/media-deals/2022/03/23/yuga-450m-investment-andreesen-horowitz-metaverse
8 https://dappradar.com/blog/yuga-labs-600m-otherside-nft-land-sale-records-highest-gas-fees-ever-on-ethereum
9 https://www.cnbc.com/2022/02/01/metaverse-real-estate-sales-top-500-million-metametric-solutions-says.html
10 https://raritysniper.com/news/curzio-research-pays-5-million-for-metaverse-land/
11 https://www.barrons.com/articles/paks-nft-artwork-the-merge-sells-for-91-8-million-01638918205
12 https://www.theblock.co/linked/130874/solana-nft-total-sales-volume-crosses-1-billion
13 https://decrypt.co/101342/solana-overtakes-ethereum-daily-nft-trading-trippin-ape-tribe
14 https://www.nftsstreet.com/most-expensive-sports-nft/
15 https://beincrypto.com/nba-top-shot-sinks-more-than-178-million-in-sales-to-yearly-lows/
16 https://news.artnet.com/market/think-artists-are-getting-rich-off-nfts-think-again-1962752
17 https://www.bloomberg.com/news/articles/2021-12-06/small-group-is-reaping-most-of-the-gains-on-nfts-study-shows
18 https://morningconsult.com/2021/04/05/millennials-nfts-collectibles/
19 https://www.forrester.com/blogs/nfts-are-having-a-bromance-with-us-males/
20 https://www.washingtonpost.com/technology/2022/04/06/women-crypto-nft/
21 https://www.finder.com/za/nft-statistics
22 https://decrypt.co/103262/sports-fans-twice-as-likely-to-buy-bitcoin-ethereum-nfts
23 https://civicscience.com/are-nfts-the-next-wave-of-collectors-items-most-still-unsure-what-they-are/
24 https://assets.ctfassets.net/hfgyig42jimx/6hIoPzp3vXT9CEIt2uTpwo/392c47a8d8f7c4da8b582a6a8f1463bf/Crypto.com_Survey_Report_-_NFT.pdf
25 https://www.mastercard.com/news/perspectives/2022/simple-nft-purchasing-on-nft-marketplaces/
26 https://www.colormatics.com/article/nft-audience-insights-whos-buying-nfts-and-why/
27 https://finbold.com/axie-infinity-is-the-worlds-most-googled-nft-collection/
28 https://cointelegraph.com/news/google-trends-data-reveals-that-no-one-cared-about-metaverse-or-nfts-in-2022
29 https://cryptoslate.com/survey-reveals-most-people-buy-nfts-to-make-money/#:~:text=According%20to%20the%20study%2C%20over,make%20the%20right%20purchase%20decisions.
30 https://finbold.com/u-s-nft-trademarks-applications-skyrocketed-400x-in-2021-with-15-registrations-daily-in-2022/
31 https://markets.businessinsider.com/news/currencies/ethereum-eth-killers-nfts-defi-solana-cardano-wax-crypto-investing-2022-1
32 https://www.security.org/digital-security/nft-market-analysis/
33 https://digiconomist.net/ethereum-energy-consumption/
34 https://www.jbs.cam.ac.uk/faculty-research/centres/alternative-finance/publications/3rd-global-cryptoasset-benchmarking-study/
35 https://cointelegraph.com/news/this-earth-day-analysts-say-bitcoin-mining-is-naturally-gravitating-to-green-energy
36 https://bravenewcoin.com/insights/how-bitcoin-mining-drives-70-renewable-energy-by-2030
37 https://blog.ethereum.org/2021/05/18/country-power-no-more/
38 https://cointelegraph.com/news/report-crowns-solana-for-using-least-energy-per-transaction-but-there-s-a-catch
39 https://solana.com/news/solana-energy-usage-report-november-2021
40 https://cointelegraph.com/news/google-trends-data-reveals-that-no-one-cared-about-metaverse-or-nfts-in-2022
41 https://watcher.guru/news/ethereum-name-service-domains-ens-surpassed-1-million-registrations
42 https://cryptobriefing.com/rare-alien-cryptopunk-nft-sells-23-7-million
43 https://www.bloomberg.com/news/articles/2022-05-03/crypto-lender-nexo-issues-loan-backed-by-cryptopunks-zombies
44 https://www.cryptotimes.io/bayc-8817-makes-new-record-with-3-4m-sale-on-sothebys-metaverse/
45 https://decrypt.co/95039/metamask-consensys-30-million-users
46 https://www.cnbc.com/2022/01/11/make-a-killing-on-nfts-and-crypto-the-irs-may-tax-them-differently.html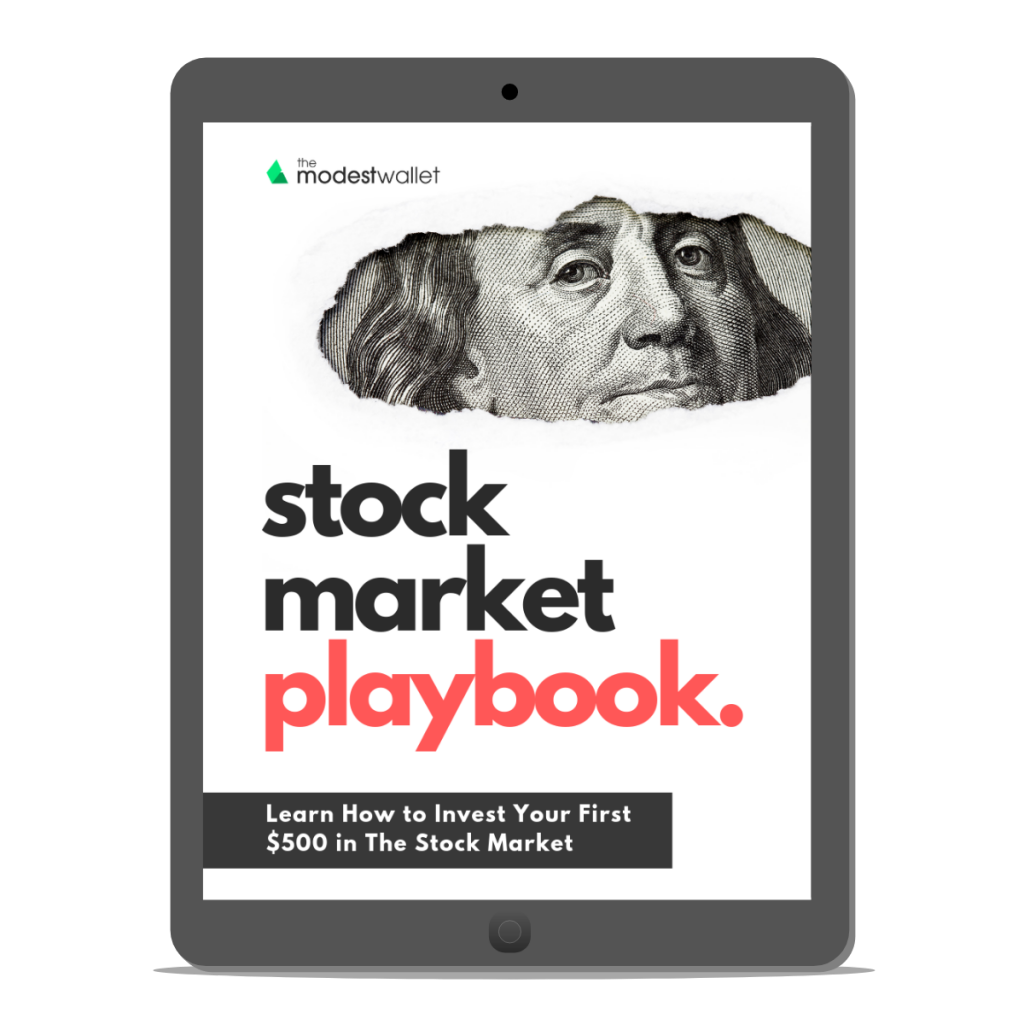 Get our free Stock Market Playbook to learn how to invest your first $500 in the stock market.
Plus our best money tips delivered straight to your inbox.
Eric Esposito is a freelance writer, editor, and cryptocurrency enthusiast. Although it took him a few years to grasp the Bitcoin revolution, Eric has become a crypto convert and long-term "hodler." Besides crypto investing, Eric is interested in helping others understand how to safely stack sats with passive income opportunities.