Outlet Finance Review 2023: Features, Pros, and Cons
Many or all of the products featured on this page are from our sponsors who compensate us. This may influence which products we write about and where and how the product appears on a page. However, this does not influence our evaluations. Our opinions are our own. Here is a list of our partners and here is how we make money.
---
The information provided on this page is for educational purposes only. The Modest Wallet is a financial publisher that does not offer any personal financial advice or advocate the purchase or sale of any security or investment for any specific individual.
Tired of receiving low-interest rates from your traditional savings account? Outlet Finance is here to help.
Outlet Finance is a US-based fintech company that offers a simple way to earn high-interest rates on your US dollars using the power of the blockchain.
In this Outlet Finance review, we'll take a closer look at what Outlet Finance really offers to investors. We'll investigate its features, pros, cons, and risks so you can decide if it's the right option for your investment needs
on Outlet Finance's website
Quick Summary: Outlet Finance is a financial technology company leveraging blockchain technology to offer its users interest-bearing accounts earning 50x more than a traditional bank account.
Promotion: None
What Is Outlet Finance?
Outlet Finance is a multinational finance platform that was established in 2019. The company was founded by Patrick Manfra and Chris Gonzalez as a way to "build a more open, transparent and fair banking system" by using the power of the blockchain to get investors higher interest rates on their assets.
With Outlet Finance, investors can access high-yield savings accounts that use smart contracts to instantly convert your US dollars to a stablecoin called USD Coin (USDC). These funds are then lent out in order to earn interest for investors that are higher than what you can get at a traditional bank.
How Does Outlet Finance Work?
To use Outlet Finance, you first need to create and fund an account. Here's an overview of how it all works.
Getting Started
Outlet Finance is currently available to investors over the age of 18 in most US states and regions. However, it isn't available in the following states:
New York
Connecticut
New Hampshire
Virginia
Texas
Hawaii
Vermont
If you live in an eligible state, your first step toward making an account is to collect all the documents and information you'll need to sign up. You'll need to provide:
Full name
Date of birth
Email address
Mobile phone number
Physical address
Social Security Number
You also need to provide a photo of your valid government-issued photo ID. Some investors may also need to provide proof of address, such as a utility bill or a recent bank statement.
Opening an Account
Once you have all of the information and documents you need to open an account, you can sign up for Outlet Finance.
To do so, you'll first need to download the Outlet Finance app and press the button for creating an account. Then, the sign-up process consists of three steps:
Enter your personal information – You'll first be prompted to enter all of your personal information and to create an account password.
Verify your identity – The Outlet Finance app will ask you to verify your identity by uploading a photo of your government-issued ID.
Fund your account – To start investing and earning interest, you need to send money to your Outlet Finance account by connecting a supported payment method.
As soon as you complete these three steps, you'll need to wait until your account is approved before you start earning interest. Most accounts are approved within 48 hours.
Funding Options
Outlet Finance currently supports two funding methods for accounts on its platform: ACH bank deposits and wire transfers.
If you plan on making weekly deposits of less than $25,000, Outlet Finance recommends using ACH transfers. Alternatively, for weekly deposits of more than $25,000, wire transfers are preferred.
Outlet Finance Features
Outlet Finance offers a number of features to help investors make the most of their money. Here are some of the features you can access when you make an account.
| | |
| --- | --- |
| Minimum Deposit | $0 |
| Minimum Balance | $0 |
| Fees | $0 maintenance fees, $0 deposit or withdrawal fees (*other fees may apply) |
| Deposit Methods | Bank transfer (ACH) and wire transfer |
| Interest Rate on Deposits | Up to 9.00% |
| Earn Interest On | Stablecoin (USDC) |
| Security | Uses a top tier custodian (FireBlocks) to secure funds |
| Desktop Availability | None |
| Apps | Mobile (iOS / Android) |
| Promotion | None |
| Support | Email ([email protected]), Help Center, Discord Chat, and Phone (+1 855 632 9905) |
Earn Interest
Outlet Finance's primary feature is an interest-bearing savings account. When you deposit US dollars into this savings account, your funds are automatically converted into a stablecoin called USD Coin (USDC), which is then pooled together with funds from other investors.
Smart contracts built on the Ethereum network then lend out this pool of funds to various investors, which include crypto exchanges, hedge funds, and even individuals.
These organizations take out over-collateralized loans and they pay you interest in exchange for using your assets. Interest rates with Outlet can vary, but you can normally earn between 6% and 9% in interest each year that's paid in monthly installments.
Keep in mind that there is a risk of loss when using crypto-based savings accounts like what you get with Outlet Finance. Additionally, the interest rate you receive can vary at any time.
Smart Contract Insurance
Although Outlet Finance doesn't offer insurance against funds lost to borrower default, it does offer insurance against bugs in the smart contracts that govern its platform.
Smart contracts are effectively a set of instructions that govern how funds are allocated and how transactions are executed according to a set of pre-existing conditions. Think of them as a recipe for automatically deciding what money goes where at any given time.
These smart contracts can get "bugs" in them due to coding errors or other similar problems. For added security, Outlet Finance has smart contract insurance that protects you from financial loss if one of these bugs causes errors in its financial platforms.
Outlet Debit Card
The Outlet Debit Card is a prepaid MasterCard debit card that's connected directly to your Outlet Finance account. It's issued by Patriot Bank and it gives you an easy way to make daily purchases using the funds inside your interest-bearing account.
Currently, the Outlet Debit Card has a weekly spending limit of $5,000 and a monthly spending limit of $20,000. However, there are no fees to use the card and you can manage your spending directly in the Outlet Finance app.
Recurring Deposits
In addition to one-off deposits, Outlet Finance lets you set up recurring transfers into your account.
You can set up repeat deposits into your account on a schedule that works for you (i.e., weekly or monthly). That way, you can grow your Outlet Finance account balance slowly over time and earn extra interest in the long term.
Referral Program
Outlet Finance offers a referral program to help reward you for inviting new investors to the platform.
How it works is simple: You can send your unique referral code to any of your friends and family. When people sign up for an Outlet Finance account and make a deposit of at least $5, you'll both get a $5 bonus in your account. There are currently no limits on how much you can earn using your referral code.
Mobile App
Outlet Finance is a mobile-first company. The firm's features are primarily available through its mobile apps (iOS and Android), which get high ratings among investors. Both versions of the app are known for being user-friendly and for having an intuitive interface.
Within the Outlet Finance app, you can view your account balance, calculate your potential earnings, deposit and withdraw funds, and share your referral code to earn bonus rewards.
Outlet Finance Pricing & Fees
There are no fees involved with using Outlet Finance. The company doesn't charge any account maintenance, withdrawal, or deposit fees to use the platform.
However, this doesn't mean that Outlet Finance is free. Rather, the company takes a portion of the interest that it receives from borrowers before passing on those rewards to you. This is standard practice in the industry and isn't unique to Outlet Finance.
Security & Insurance
To protect your assets, Outlet Finance works with a qualified custodian, FireBlocks, which is a SOC 2 type-II approved digital asset custody platform. SOC 2 type-II is the same kind of requirement that many stock markets must achieve in order to operate within governmental regulations.
Additionally, even though Outlet Finance is not FDIC or SIPC-insured, the firm has coverage that protects you against loss in the event of a successful hacking attempt. This coverage doesn't protect you if you lose funds because a borrower defaults, but it protects you from digital theft.
Outlet Finance Customer Support
Outlet Finance offers multiple options for investors that need support with their accounts. If you have a question or concern, you can call or email the company's customer service team directly.
Alternatively, you can join the firm's Discord server or check out the Outlet Finance help pages to find answers to most common questions.
Outlet Finance Pros
No account maintenance, withdrawal, or deposit fees or restrictions
Offers high interest rates on US dollars in your account
Option to get a debit card that's linked to your Outlet Finance account
Works with FireBlocks, an experienced custodian, to protect your assets
No account minimums or withdrawal restrictions
Can set up recurring deposits to grow your account balance over time
Earn rewards for referring friends and family to the platform
Offers phone-based customer support
Outlet Finance Cons
Not available in all US states
Can take five days to receive your deposit
Not FDIC or SIPC-insured
Doesn't have a web-based platform
Interest is only paid out monthly
No guarantee of steady interest rates over time
Higher interest rates available elsewhere
Outlet Finance Alternatives
Not sure that Outlet Finance is right for you? Here are some Outlet Finance alternatives that are worth checking out:
Outlet Finance vs. Linus
Linus is another fintech company that specializes in high-yield accounts that operate on the blockchain.
With Linus, US-based investors can earn rates of around 4.5% APY for depositing US dollars into their accounts. These US dollars are then converted into USD Coin (USDC) so they can be lent out to borrowers, just like with Outlet Finance.
The difference is that interest with Linus is compounded daily and you can start withdrawing your earned funds after 30 days. While Linus offers lower rates than Outlet Finance, some investors might prefer the convenience of receiving their interest payouts on a daily, rather than monthly basis. Reaf our full Linus review to learn more.
Outlet Finance vs. Celsius Network
Celsius Network is a fully-featured investing platform where you can access a wide range of crypto-related features.
One of Celsius Network's most popular features is Celsius Earn, an interest-bearing account where you can net upwards of 17% interest on your assets. Celsius also offers a crypto trading terminal, crypto-backed loans, crypto payment tools, and a crypto rewards credit card.
The downside is that many of Celsius' features aren't available in the US and depositing funds into your Celsius account can be pricey. But if you're looking for more ways to venture into the world of crypto-related finance, Celsius Network is well worth checking out. Read our full Celsius Network review to learn more.
| | | | |
| --- | --- | --- | --- |
| | | | |
| Our Rating | | | |
| Minimum Deposit | $0 | $0 | $0 |
| Interest (APY) | Up to 9.00% | Up to 17.00% | Up to 4.50% |
| Apps | Mobile (iOS and Android) | Mobile (iOS and Android) | Mobile (iOS and Android) |
| Promotions | None | Get up to $600 in BTC | None |
| FDIC Insured | | | |
| Web Access | | | |
| | | | |
Who Is Outlet Finance For?
Outlet Finance is a worthy choice for investors that are looking for a higher yield alternative to traditional savings accounts. With Outlet Finance, you can earn higher interest rates on your US dollars without the need to research individual cryptocurrencies.
However, Outlet Finance is not risk-free and funds held on the platform are not FDIC-insured. So, it's not ideal for anyone that wants the government-backed security of a savings account at a traditional bank.
Outlet Finance FAQ
Here are our answers to some top questions about Outlet Finance.
Is Outlet Finance Safe?
Outlet Finance is a legitimate business that offers high-interest rates in exchange for access to your funds. However, there are risks involved with using Outlet Finance. The firm is not FDIC or SIPC-insured and you can lose money if multiple borrowers default on their loans. But, Outlet finance does have asset coverage that protects you if the platform gets hacked.
Is Outlet Finance a Bank?
Outlet Finance is not a bank. It is a digital asset management platform that offers high-interest rates for investors in exchange for lending out their assets to borrowers using smart contracts built on the Ethereum blockchain.
How Often Is Interest Paid via Outlet Finance?
Interest is paid out 12 times per year on Outlet Finance. You'll receive your interest payment on the first of every month directly into your Outlet Finance account.
How Long Does a Withdrawal Take on Outlet Finance?
Withdrawal speeds from Outlet Finance can vary, but it normally takes f days to receive your funds. This is because Outlet Finance needs to withdraw your funds from its liquidity pool (the money it lends to borrowers) before it can send money to your bank account.
How Does Outlet Finance Make Money?
Outlet Finance makes money by lending out account holder funds to crypto exchanges, small businesses, hedge funds, and individuals in the form of overcollateralized loans. These organizations then pay interest in exchange for access to your funds. Outlet Finance takes a portion of this interest before passing it on to you.
Is Outlet Finance FDIC Insured?
Outlet Finance is not FDIC Insured. Your funds in your Outlet Finance account are held by FireBlocks, Outlet Finance's primary custodian. However, they are not FDIC or SIPC-protected against loss.
Does Outlet Finance Offer Mobile Apps?
Yes, Outlet Finance offers mobile apps. It has both an iOS and an Android app available for investors to use so they can manage their accounts on the go.
Interest on Stablecoins: Upt o 9.00%
Interest on Bitcoin: N/A
Promotion: None
Final Thoughts
Outlet Finance is an innovative new way to earn higher interest rates on your assets. The firm offers a user-friendly platform where anyone can invest US dollars and receive solid passive income in return.
That said, Outlet Finance is not simply a high-yield alternative to traditional savings accounts. There are risks to using the platform, so anyone looking to invest in Outlet Finance or any other similar high-interest account should know what they're signing up for before they get started.
Either way, we hope this article helped you decide if Outlet Finance is right for your needs. Happy investing!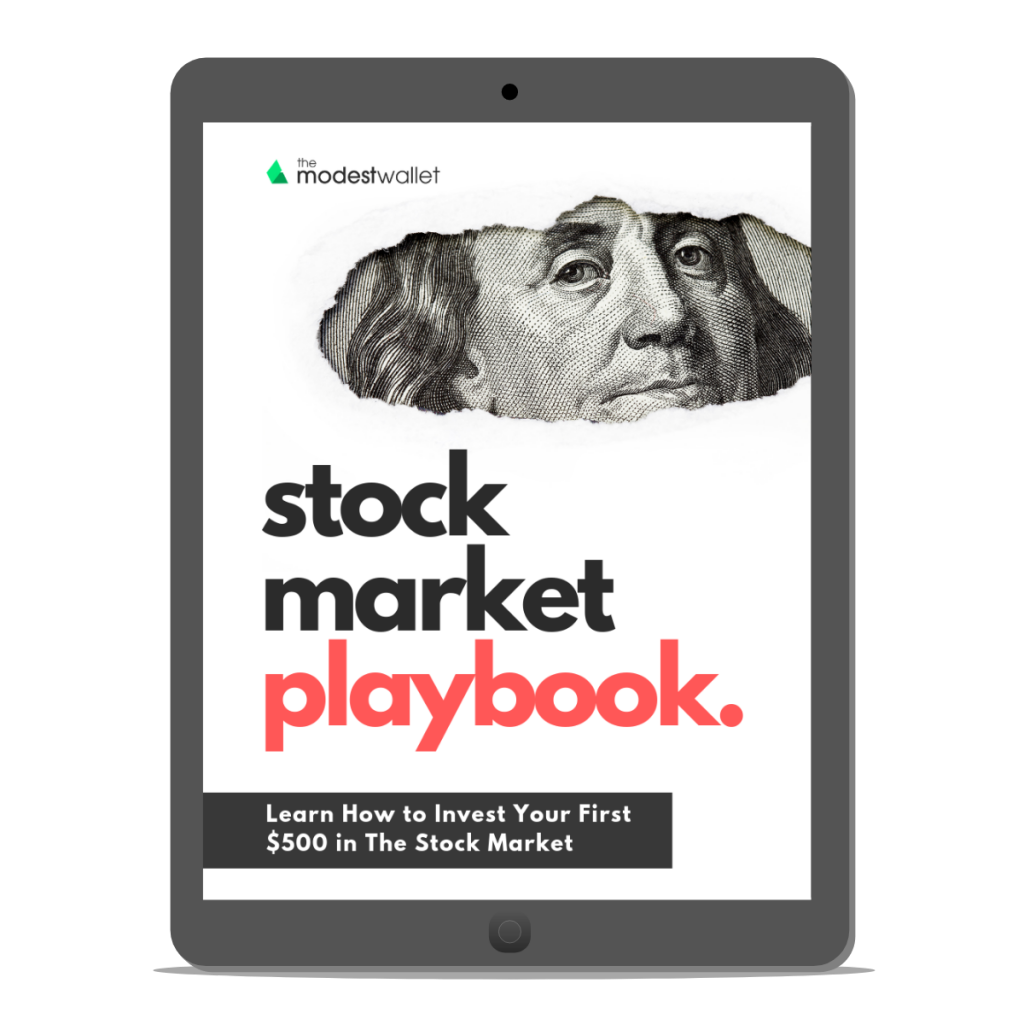 Get our free Stock Market Playbook to learn how to invest your first $500 in the stock market.
Plus our best money tips delivered straight to your inbox.

Gaby is a freelance writer and self-employed business owner with a personal interest in all things finance-related. She has a passion for educating others on how to make the most of their money and loves writing about everything from taxes to crypto.