Paper Trading 101: A Beginner's Guide
Many or all of the products featured on this page are from our sponsors who compensate us. This may influence which products we write about and where and how the product appears on a page. However, this does not influence our evaluations. Our opinions are our own. Here is a list of our partners and here is how we make money.
---
The information provided on this page is for educational purposes only. The Modest Wallet is a financial publisher that does not offer any personal financial advice or advocate the purchase or sale of any security or investment for any specific individual.
Paper trading is a form of trading that involves using virtual money to either try out a certain platform or as a way to test the waters of the financial markets before depositing real money into an investment account.
Most brokerage firms nowadays offer the possibility of engaging in paper trading via demo accounts that come with thousands of dollars of pre-loaded balance so users can freely try out different strategies.
In the following article, we explain how paper trading works and which brokers offer access to this feature for new clients or beginner investors.
What Is Paper Trading?
Paper trading gives users the possibility of building an investment portfolio by buying and selling securities (e.g. stocks, ETFs, options, etc.) using virtual money. The term "paper trading" comes from an old practice that involved writing your investment ideas in a paper sheet to then see how they would perform in reality by tracking the market's fluctuations without actually risking any money.
Paper trading nowadays is done electronically and platforms have evolved to the extent that they are quite similar (if not the same) as the live platform. The idea behind this practice is that the user gets accustomed to using the trading interface while it is a great tool for beginners to test certain strategies without taking any risks.
Pro Tip: In a nutshell, paper trading is simulated trading that allows users to practice buying and selling securities using virtual money. Most online brokers offer paper trading to its customers.
How Does Paper Trading Work?
Paper trading works almost in the same way as a regular investment account. Even though conditions vary from one provider to the other, users will be able to place trades, use charting tools, interact with market data, and test the trading interface.
All trades executed by the system are not real but the money in the account will fluctuate based on the performance of these transactions.
In most cases, brokers will limit the financial instruments that can be accessed via paper trading and they will also provide delayed data for the assets that are supported.
Moreover, there could also be restrictions to the features that are accessible with a demo account and limitations may also be imposed on how long the account can be active.
Best Paper Trading Platforms
Now that we have explained the basics of paper trading, the following section shares a selection of top brokers and paper trading providers you may consider in case you would like to give the financial markets a try.
thinkorswim by TD Ameritrade
TD Ameritrade is one of the largest electronic discount brokers in the United States, currently offering its services to over 11 million customers. A wide range of products can be traded through its proprietary thinkorswim® platform, including stocks, options, exchange-traded funds (ETF), and cryptocurrencies.
What Do We Like About thinkorswim?
paperMoney® is TD Ameritrade's paper trading solution. It allows investors to open a demo account with $100,000 in virtual money available. TD's trading platform is one of the most advanced on the market for trading options. This is a great paper trading account to start with for those who would like to get a sense of what trading derivatives looks like in practice.
Users will have access to basic options strategies, charting tools, and educational tools that will be quite useful when starting their journey and the balance of the account can be reset at any given point. Read our full TD Ameritrade review to learn more.
Account Minimum: $0
Fees: Zero-commission stock, ETF and per-leg options trading (+$0.65 per contract)
Promotion: None at this time
TradeStation
TradeStation is a zero-commission online brokerage firm that offers access to a wide range of financial instruments for US-based customers including stocks, ETFs, IPOs, mutual funds, cryptocurrencies, and bonds. The company is owned by the Monex Group and has been in business since 1982.
What Do We Like About TradeStation?
TradeStation offers paper trading via its Simulated Trading feature. Beginners and prospective clients can use this option to test the broker's trading interface, including its options back-testing tool and futures trading strategy module. Read our full TradeStation review to learn more.
Account Minimum: $0 TS Go and $2,000 TS Select
Fees: Zero-commission stock, ETF, and per-leg options trading (+$0.50 per contract)
Promotion: Earn up to $5,000 (*When you transfer funds to your account)
Pilot Trading
Devising strategies can be quite challenging if you are new to the markets. To help traders in this endeavor, Pilot Trading has introduced a subscription-based service that provides signals.
They cover a total of 60,682 different securities including stocks, futures, forex, and cryptocurrencies and their AI-powered system scans all of these assets in real time to identify potential trading opportunities.
What Do We Like About Pilot Trading?
Users can set up a demo account with Pilot Trading to test their signals before signing up. This is not always a possibility with this kind of service and it speaks volumes about their commitment to being transparent.
No signal service is perfect but some are quite good. The paper trading account will allow you to test the win rate of Pilot Trading to see if this is a system you would like to sign up for to get trading ideas.
Interactive Brokers
Founded in 1978, Interactive Brokers is a global brokerage firm that offers its services to over 1 million customers from multiple corners of the world while being entrusted with over $300 billion in assets.
The company offers access to a large number of markets and financial assets, going from the traditional (stocks, bonds, ETFs) to the more sophisticated (precious metal, cryptocurrencies, futures) instruments.
What Do We Like About Interactive Brokers?
Paper trading accounts opened with Interactive Brokers will receive $1 million in virtual capital to be invested across the multiple securities offered by this provider. This demo account would allow the user to test the firm's proprietary trading platform — the Trader WorkStation.
Data for some instruments will be delayed for up to 15 minutes and access to certain features is limited. Read our full Interactive Brokers review to learn more.
Account Minimum: $0
Fees: Stocks and ETFs $0.005 per share (IBKR Pro), $0 (IBKR Lite) and $0.65 per options contract
Promotion: None at this time
Trade Ideas
Trade Ideas is another AI-powered service that provides trading signals and, among many other features, allows users to sign up for a simulated trading account. Their origins trace to 2003 back when the retail trading movement was just getting started.
They currently cover every single stock that trades in a US-based stock exchange and their system scans through their daily price action to recommend potential trading opportunities to customers.
What Do We Like About Trade Ideas?
Getting started in the financial markets is quite hard for those who are unfamiliar with how things work. Starting out with a service like Trade Ideas by your side can simplify things. They will scan the markets to provide ideas you can act on and this gives you an edge that you desperately need if this is your first rodeo.
The service is costly, yes, but losses are too. So, if you are considering investing a sizable amount, you can sign up to get some guidance and use the simulated trading tool to test the waters before executing your first trades.
E*TRADE
With nearly 40 years serving US-based investors, E*TRADE stands as one of the best choices for beginner investors seeking to dip their toes into the stock market. The company was bought by Morgan Stanley back in 2020 but it still offers its services as a standalone business.
This broker supports trading for multiple financial instruments including stocks, ETFs, and futures and its paper trading feature can be a great alternative to get to know the markets before committing any real money.
What Do We Like About E*TRADE?
A trading account with an available balance of $100,000 will be available to traders who register for the paper trading feature offered by E*TRADE. This account is a great way to explore most of the features offered by the company's Power E*TRADE trading interface and it will also allow beginners to test their strategies before making a deposit.
Trade orders for most of the instruments supported by this provider can be quickly executed and users can also test the interface's charting tools, options trading features, and order types. Read our full E*TRADE review to learn more.
Account Minimum: $0
Fees: Zero-commission stock, ETF and per-leg options trading (+$0.65 per contract)
Promotion: Up to $3,500 in welcome bonuses (promo code: REWARD22)

Moomoo
Moomoo was launched with the mission of offering investors more than just zero-commission trades. They have thus far accomplished this goal by introducing features like free Level 2 market data and access to global markets, including the possibility of buying Asian stocks.
The company is registered and overseen by the US Securities and Exchange Commission (SEC) and it provides access to advanced options analytics and charting tools via its proprietary trading interface and mobile app.
What Do We Like About Moomoo?
Moomoo is committed to bringing the real-money trading experience to beginner investors testing out the markets via its paper trading feature. They accomplish this by providing investors with access to most of their supported financial instruments including foreign and US-listed stocks and options.
The simulated trading module only permits limit orders and after-market trades are not supported. Day trading is permitted and commission and trading fees apply to make the experience as realistic as possible.
Moomoo has partnered in the past with highly-reputed financial media outlets to promote trading contests using its paper trading feature. This is a great way to get people to learn more about the markets by incentivizing them via the contest's rewards. Read our full Moomoo review to learn more.

Webull
Ever since its launch in 2017, Webull's mission has been to empower retail traders by offering top-notch systems and access to high-quality brokerage services that were only accessible to institutional investors in the past.
What Do We Like About Webull?
Webull's paper trading feature allows the user to give trading a try by providing access to the advanced trading interface offered by this provider via a demo account. This account features delayed price quotes and a total of $1 million in available balance that can be used to place as many orders as the investor would like.
The high account balance assigned to the virtual account and the incredible trading platform this provider has designed for beginner investors, makes WeBull a top choice for beginners who would like to try out some strategies first before making a real-money deposit. Read our full Webull review to learn more.
Account Minimum: $0
Fees: Zero-commission stock, cryptocurrency, ETF, and per-leg options trading
Promotion: 2 free stocks

MarketWatch
MarketWatch is a pillar of the financial news world as its website gets more than 20 million visitors per month. The range of services and information they provide is quite extensive going from breaking news to technical and fundamental data for companies from around the world.
The website is owned by the Dow Jones Media Group and among its services, it offers a paper trading feature that allows users to test their skills in the market before signing up with a broker.
What Do We Like About MarketWatch?
The MarketWatch Virtual Stock Exchange (VSE) is designed as a game in which users can participate and compete against others, including their friends and relatives. One of the best things about it is that it features real-time data.
Users can create watchlists, discuss their strategies with other people playing the game, and set a starting budget for everyone involved so the competition is fair. The gamification of paper trading is what makes this simulator so nice compared to others.
Account Minimum: $0
Fees: Free
Promotion: None
Investopedia
Investopedia is the world's largest financial encyclopedia. The website covers a myriad of topics, like the most basic glossary terms, breaking news, and quarterly reporting from companies in the United States and overseas.
To further enrich investors' journeys — one of its main missions — the website created a stock market simulator that can be used for free by anyone who signs up.
What Do We Like About Investopedia?
With the Investopedia Stock Simulator, users get a total of $100,000 in virtual cash to be deployed to build a simulated portfolio of securities.
A total of 6,000 different NASDAQ and NYSE-listed stocks are supported by the platform and users can test multiple approaches, including options strategies to strengthen their skills before opening a real-money account.
Account Minimum: $0
Fees: Free
Promotion: None
Paper Trading Pros
It lets beginner investors get first-hand experience in the financial markets.
It allows prospective customers to test the trading interface and some of its features.
It can be a great tool to test certain trading and investment strategies.
Paper Trading Cons
The data provided is typically delayed.
Paper trading removes a crucial aspect of investing: the risk of losing money.
Some paper trading accounts will only remain active for a short period.
FAQ About Paper Trading
The following are some of the most frequently asked questions we get on the topic of paper trading.
Are Paper Trading Accounts Worth It?
Paper trading accounts are usually a great tool for beginner investors who have no prior experience in the financial markets. They are also a great way to test a new trading interface without having to commit any money with the broker to get access.
Can I Make Money Paper Trading?
No. None of the transactions made with a paper trading account are real. However, some brokers have hosted paper trading competitions in which traders are rewarded for the performance of their portfolios using a virtual account.
How Long Should I Paper Trade For?
The idea behind paper trading is to get yourself accustomed to the dynamics of the financial markets. However, since there is no risk involved, paper trading will never be the same as trading with real money as emotions play a key role in shaping the performance of even the most experienced market participants.
Overall, once you get a sense of how the interface works — order types, charting tools, and other similar aspects — you should move on to a real account to get first-hand experience.
On the other hand, if you are testing a new system, you may collect data for a week or two and draft conclusions based on your findings before implementing your new strategy on the real-money account.
Is Paper Trading Helpful?
Paper trading as a concept is great. Investors can use demo accounts to test their skills and they can also try out some strategies before implementing them in a real-money account.
However, this practice also has its flaws. Since the money is not real and there are no risks, investors may feel more prompted to take gambles and deviate from their systems as the losses will not be real.
Moreover, the data provided by most paper trading platforms is delayed and this could affect the outcome of trades.
Is Paper Trading Free?
Yes. Paper trading is free as brokers use demo accounts as a promotional tool. All transaction fees generated by the system are not real and the same applies to the trades. The user will only have to complete the sign-up process with the provider to be able to access a paper trading account.
That said, some restrictions apply in all cases in terms of the assets that can be traded, the types of trading orders that can be executed, and other similar characteristics.
Final Thoughts
Overall, paper trading can be a great way to get a glimpse of how the financial markets work. However, it will never be the same as the real thing as there is no risk involved. Risk is a crucial part of investing and, unless that factor is part of the mix, the journey of an investor will be incomplete.
With this in mind, you can paper trade for a while to get a sense of how things work but once you get accustomed you should move on to a real-money account to test out the skills you have allegedly developed.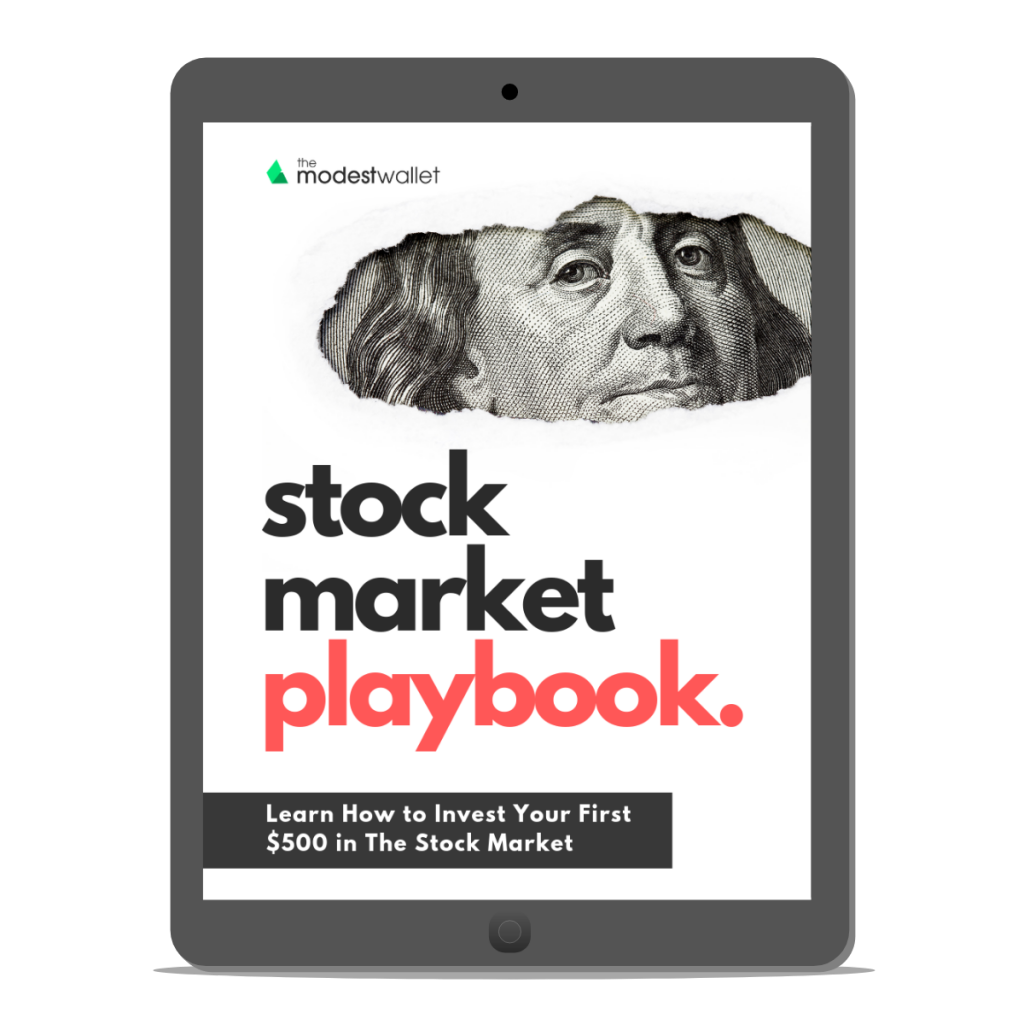 Get our free Stock Market Playbook to learn how to invest your first $500 in the stock market.
Plus our best money tips delivered straight to your inbox.

Alejandro is a financial writer with 7 years of experience in financial management and financial analysis. He writes technical content about economics, finance, investments, and real estate and has also assisted financial businesses in building their digital marketing strategy. His favorite topics are value investing and financial analysis.