RebatesMe Review 2023: Earn Cashback and More
Many or all of the products featured on this page are from our sponsors who compensate us. This may influence which products we write about and where and how the product appears on a page. However, this does not influence our evaluations. Our opinions are our own. Here is a list of our partners and here is how we make money.
---
The information provided on this page is for educational purposes only. The Modest Wallet is a financial publisher that does not offer any personal financial advice or advocate the purchase or sale of any security or investment for any specific individual.
If you've ever looked into ways to earn cashback on your online purchases, you'll find that there are multiple cashback rewards programs to consider. RebatesMe is one of these programs and brings together coupons, discounts, and cashback offers for over 4,000 online retailers.
If you like to shop online, then it makes sense to consider signing up for a program that helps you to earn money back on the purchases that you make. We'll review the entire RebatesMe program so that you can decide for yourself if it's the right cashback program for you.
Quick Summary: RebatesMe is a U.S.-based online shopping site where users can access discounts, deals, coupons and earn cashback at over 4,000 stores. RebatesMe also offers a mobile app and browser extension.
Promotion: $12 welcome bonus (*with your first $10 of earnings)
What Is RebatesMe?
RebatesMe is a cashback program that helps you find the best rebates, discounts, and cashback offers for your online purchases. Once you're registered with RebatesMe, it's a simple process of selecting the store where you want to shop on RebatesMe and then making your purchases on the retail site as you normally would. RebatesMe will automatically credit any available cashback offers to your account when you make your purchase.
How Does RebatesMe Work?
Signing up for RebatesMe and getting started with earning cashback on your online purchases is a simple process. You can create your account on RebatesMe using your email address, or sign in with your Google, Facebook, or Apple account.
Once you're on the RebatesMe website, you'll receive a notification that a $12 sign-up credit has been added to your account. You'll also be prompted to add the RebatesMe Chrome Extension to your browser so that you'll automatically be alerted to coupons and cashback offers when you visit a retail site.
Now you can browse the cashback offers and other deals on the RebatesMe site, including multiple retailers that will offer you a special First Time Order offer that earns you a higher cashback percentage.
Some popular brands on the RebatesMe site and their applicable cashback percentages include:
Macy's – 13%
JCPenney – 5%
Sam's Club – up to 15%
Walmart – 6%
Belk – 12%
Nike – 3%
Adidas – 7%
eBay – up to 3%
Carter's – 7%
Walgreen's – 4%
Once you've found a store and a cashback offer or coupon that you'd like to claim, simply visit the retail site by clicking through on the RebatesMe site. This will automatically sync your purchase with RebatesMe and credit you with the applicable deal to your account.
RebatesMe Features
RebatesMe offers multiple ways to help you earn cashback and savings at over 4,000 stores when you shop online.
Earn Cash Back
It's an easy four-step process to earn cashback with RebatesMe. First, you'll find the online store of your choice on the RebatesMe site and click "Shop Now." RebatesMe offers cashback deals at over 4,000 stores including Macy's, Walmart, Disney, Nike, Walgreens, and Home Depot.
Do your shopping and place an order as you normally would do. Then, wait for your confirmed orders to show up. RebatesMe automatically syncs the order from the store you visited, however, it can take some time. Finally, you can cash out. Choose a payment method and enjoy your rewards!
Here is a comparison of how much you can earn on cashback from a few retailers and alternative sites:
| | | | | |
| --- | --- | --- | --- | --- |
| | RebatesMe | Top Cashback | Rakuten | Swagbucks |
| Best Buy | 0.5% | 2% | Up to 1% | 2% |
| Macy's | Up to 13% | 10% | Up to 6% | Up to 5% |
| Walmart | Up to 6% | Up to 7% | Up to 6% | 1% |
| Sephora | Up to 8% | 4% | 2% | 5% |
| eBay | Up to 1.5% | Up to 2% | Up to 1% | 1% |
| Nike | 8% | Up to 8% | 8% | 6% |
Find Good Deals
RebatesMe also helps you to find deals that can be combined with the cashback offers. Under the Deals tab on RebatesMe, you'll find the top 10 deals available from their partner stores, including coupons, promo codes, and daily deals. You'll often find double cashback retailers or flash deals where you can get double the cashback or special limited-time cashback offers.
Sign-Up Bonus
As soon as you register for an account with RebatesMe, you'll receive a $12 sign-up bonus. Once you've earned additional credits on your RebatesMe account you'll be able to request a payout. There is no minimum for your first payout request.
Referral Program
The RebatesMe Refer a Friend program lets you earn a $10 bonus for each friend you refer who reaches a minimum of $10 in cashback in their RebatesMe account within 365 days. Your friend will also earn $5 cashback in their account. You can share your link with as many friends as you like and you'll typically receive your bonus within 90 days of your friend's qualifying purchase.
Browser Extension
The RebatesMe browser extension is a free extension for the Chrome browser. It helps you to find the best promo codes, active coupons, and the highest cashback rates available while you shop online. Just click "activate" on the offer that you want and it will automatically sync with your RebatesMe account when you checkout.
Gift Card Shop
RebatesMe also has an online gift card store where you can buy gift cards from over 100+ popular brands and earn up to 20% cashback on your gift card purchases. RebastesMe gives you $3 in credit to take off your first gift card order.
Mobile App
The RebatesMe app is available for both ioS and Android. It syncs with your account on the web, so you can access all of your cashback and purchases from your phone. You can also access all coupons, promos, and available cashback rewards through the app.
Redeeming Your Cash Back
When your available cash-out balance reaches $10, you can request a payment, however, your $12 sign-up bonus does not count towards the $10 minimum. You'll log into your RebatesMe account, click the "Cash Out" button and submit a request for your payment.
However, the first time you request a payout from RebatesMe, the $10 minimum will not apply. So as a new RebatesMe user, you can request a payment at any time after taking advantage of your first cashback offer.
You can pick PayPal, credit card, or choose a gift card to receive your cashback. There is also a check option, but you'll need a minimum of $1,000 balance in your account to have that option available to you.
RebatesMe will confirm your payment information within two business days and you'll receive your money in 48 hours for PayPal and within one week for a credit card.
RebatesMe Third-Party Reviews
RebatesMe currently has an excellent rating with TrustPilot, with 99 reviews and 4.3 out of 5 stars. 75% of reviewers give RebatesMe the highest rating of excellent, while a still significant 15% give them the lowest ranking of bad.
RebatesMe is an Accredited Business with the Better Business Bureau and has an A+ rating. Out of an average of 54 customer ratings, they received 3.8 stars out of 5. Over the past three years, they have received 26 customer complaints.
RebatesMe Pricing
It doesn't cost anything to use RebatesMe. However if you haven't earned cashback in more than 12 consecutive months, RebatesMe reserves the right to debit your account balance $4.99 per month as an account maintenance fee, until you reactivate your account by earning cashback or until your account balance is zero.
RebatesMe Customer Support
RebatesMe offers a general help and support section on their website and the RebatesMe customer service staff can be contacted at [email protected].
RebatesMe Security
RebatesMe offers limited information about how they treat your private information other than their standard privacy policy. They note that the customer is responsible for their account and that RebatesMe is not responsible for any other party that may access your account using your email address and password.
RebatesMe Pros
Easy shopping experience: It's easy to take advantage of RebatesMe cashback offers when shopping online. Simply go to the RebatesMe website, click through to your store of choice, and continue shopping as you normally would.
Many popular retailers: With over 4,000 retailers included in the RebatesMe program, you're likely to either find coupons or cashback offers at most online stores.
No minimum on first payout: While RebatesMe's normal cashback balance minimum is $10 to request a payout, there is no minimum on your first payout request.
$12 sign-up bonus: You'll receive a $12 bonus credited to your cashback balance simply for registering for RebatesMe.
RebatesMe Cons
Not all stores offer Cash Back: Some stores that are part of the RebatesMe program only offer coupons and do not have a cashback offer.
Limited customer service: RebatesMe only has an email address as a way of getting in touch with their customer service team, so response times can be slow.
Mixed reviews: While the reviews of RebatesMe on TrustPilot and BBB average out to be positive, there are still quite a few people with complaints or negative ratings of the company.
RebatesMe Alternatives
If you'd prefer to use an alternative service to RebatesMe to save money on your online shopping, you've got several options available.
Capital One Shopping
Capital One Shopping is a free desktop browser extension that automatically searches for better prices using rewards and online coupons at over 30,000 online retailers. Anyone can use the tool and you do not have to be a Capital One customer. Read our full Capital One Shopping review to learn more.
Ibotta
Ibotta is a phone app and browser extension that allows users to earn cashback on in-store, mobile app, and online purchases by submitting receipts, linking store loyalty accounts, buying gift cards, and shopping through the Ibotta app. Check out our full Ibotta review to learn more.
Drop
Drop is a phone app rewards program that allows you to earn points for every purchase you make within the Drop app, either online or in-store. You can then redeem your points for gift cards. Read our full Drop review to learn more.
Who Is RebatesMe Best For?
RebatesMe is best for someone who does a good amount of online shopping at retailers that are part of RebateMe's 4,000+ partner stores. While some stores only offer coupons, if you can make most of your purchases at the retailers that offer cashback, you'll be able to maximize your earnings with RebatesMe.
You may also want to check your favorite stores on some of RebatesMe competitors' cashback programs to see which program gives you the best percentage of cashback on your typical purchases.
RebatesMe Review FAQ
We've found some of the most frequently asked questions for RebatesMe. Here are our answers:
Is RebatesMe Legitimate?
Yes, RebatesMe is a legitimate company that was launched in 2013. They have given over $30 million back to over 350,000 users to date.
How Does RebatesMe Make Money?
RebatesMe makes money by receiving a referral fee from their partner merchants each time a RebatesMe customer clicks through to a retail site and makes a purchase.
How Much Can You Earn with RebatesMe?
The amount you can get back in cashback with RebatesMe depends on the amount of online shopping you do, and which online stores you like to frequent. As is typical with other cash-back sites, the percentages and terms vary for each store. 
Final Thoughts
While the cashback offers found on RebatesMe can be attractive for some online stores, there are quite a few other more popular cashback programs available with similar offers. With the mixed reviews on RebatesMe and limited customer service, you may want to consider your options before selecting RebatesMe as your program of choice. However, it's worth giving RebatesMe a shot to see how they stack up for your favorite stores and the cashback percentages that they can offer you.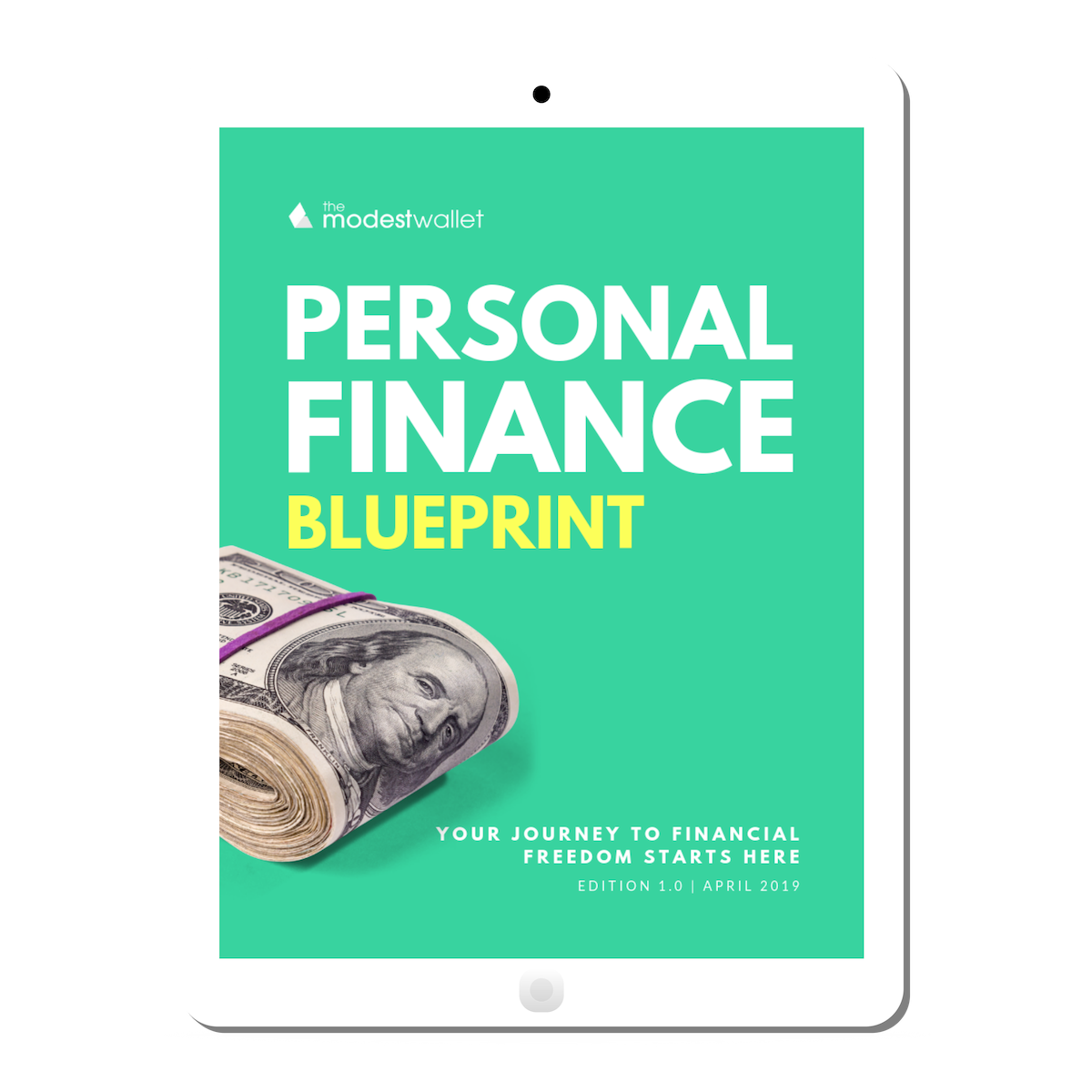 Get our free Personal Finance Blueprint to learn everything you need to know to build wealth.
Plus our best money tips delivered straight to your inbox.

Summer Tannhauser is an entrepreneur, online educator, and freelance writer who is passionate about helping others to create additional income by leveraging their life experiences and passions. Summer works with budding entrepreneurs through her online courses and workshops and has appeared in numerous online publications and podcasts including Inc., Teachable, and USA Today.