Many or all of the products featured on this page are from our sponsors who compensate us. This may influence which products we write about and where and how the product appears on a page. However, this does not influence our evaluations. Our opinions are our own. Here is a list of our partners and here is how we make money.
The information provided on this page is for educational purposes only. The Modest Wallet is a financial publisher that does not offer any personal financial advice or advocate the purchase or sale of any security or investment for any specific individual.
Do you ever wake up and wish that today could be the last day that you had to set your alarm, make the long commute through traffic, and punch the clock at your job? Well, today might not be the day, but it could come a lot sooner than you think with an early retirement plan. It might sound too good to be true, but retiring early is simpler than you think and anyone can do it.
Just because it's simple, doesn't mean it's easy. Retiring early requires dedication, effort, sacrifice and a lot of planning, but if it's something you've been dreaming of, it's definitely worth the work. Keep reading and we'll show you how to turn your cubicle daydreams into a reality.
The Benefits of Retiring Early
Early retirement means that you can spend more of your life living for yourself and pursue things you didn't have a chance while working. Various studies around the world have reported that people who retire early tend to live much longer than those who wait until retirement age (usually age 65). This is not to allude that all who retire early live longer, as there are those who even die younger due to not having a plan, living a very inactive life plagued by boredom and bad lifestyle/eating habits. That is why having a solid plan is key.
Whether you dream of spending your retirement at exotic locations around the world, working on home improvement projects, or keeping up with your grandkids – your goals will generally be easier to carry out and enjoy while you are younger, with more energy and likely in better health.
Many people also find that the goal of early retirement is a great motivator, driving them to work harder and be more ambitious in an effort to meet their goals. It can make their remaining years in the workforce a lot easier to handle as they are working with a purpose towards something meaningful.
How to Make Your Dreams of Early Retirement a Reality
Figure out how much money you will need
A number of factors go into figuring out how much money you will need to save in order to retire early. To most accurately determine the amount you'll need to save, you will need to consider things like the type of lifestyle you want to lead and how long you are likely to spend in retirement, among other things. You'll want to be as thorough as possible in these planning stages to set yourself up for success later on.
Here are a few retirement calculators that will come handy:
Plan out your post-retirement lifestyle
What do you think of when you envision your early retirement? The answer will be different for everyone, and only you know what's right for you and your budget.
Do you envision yourself travelling the world or maintaining your current lifestyle but with more time to enjoy your friends, family, and hobbies? Depending on how you want to spend your time, the amount you will need to save in order to retire early will vary drastically.
If you don't know yet, that's okay! Now is a great time to start thinking about it and planning for your future, but until you have a clear idea, the best way to start planning is to dig into your current lifestyle.
Gather and review the data from a few months of living expenses – from your banking history and receipts – and spend two to three months tracking your expenses as you go. When going over the data, ask yourself a few questions. Would you be content to continue living at this level in retirement? Is your current lifestyle something you could maintain based on what you can save or while living on a reduced income? Depending on the retirement lifestyle you want, you may need to cut costs now in order to enjoy yourself later.
See Also: Why Your Credit Score Matters and How to Improve It
Figure out how early you'd like to retire
Over the past few years, the standard age of retirement has increased from 65 to 67. The amount you will need to save for retirement will be drastically different if you choose to retire 5, 10, or 15 years early.
To get an idea of how much you'll need to save, figure out the age you would like to retire at and the length of your retirement, and multiply it by your cost of living. Take the end result and divide it up by the years you have until your planned retirement to get an idea of how much you'll need to save. You'll need to account for inflation, the changes in your lifestyle, and the costs of ageing to create a more accurate picture.
It's also important to remember when making your plans that early retirement comes with additional financial risk, risk which grows exponentially with the length of your retirement.
While it might seem like retiring as early as possible would be ideal, the cost and risk may be prohibitive. You might find you are able to get a lot more enjoyment out of an early retirement that starts at 55 than at 50 because of the additional funds you can contribute and significantly lower financial risk.
For example, those who retire at 60 can still easily find themselves enjoying 20 or 30 years of retirement. Living without a stable income for 30 years certainly comes with risk, and saving for that amount of time is quite the undertaking, but it's significantly more manageable than saving for 40 years of retirement.
You'll want to realistically consider how each year of early retirement will affect your overall quality of life in the future and use that to determine the timeline that's best for you.
Consider the costs of ageing
Using your current lifestyle for reference is a great way to get an idea of what you will need to save to comfortably maintain yourself in retirement, but there are other costs you will need to factor in. For one thing, you'll need to plan for your changing health and abilities.
Health insurance is one cost to consider – especially in the US, if you quit working completely you'll have to start paying for your own plan, and even the best plans won't take care of all of your needs. You'll need supplemental insurance to cover things like dental, eye care, hearing assistance and medication. Still, supplemental plans don't offer much in the way of coverage for things like mobility devices should you need one, and even essential surgeries like hip and knee replacements aren't covered in full.
These additional out of pocket costs can be devastating to your retirement plan and funds if not accounted for. While you can't anticipate every ailment or accident, setting a little extra aside is the best way to preemptively handle these costs and prevent them from derailing your plans.
In addition to planning for the potential of unexpected costs related to health care, you can start making changes today that will help you avoid paying more in the future. One of the most effective things you can do is to start living a healthier lifestyle now. A balanced diet and regular exercise are considered by doctors to be the best option to prevent chronic health conditions and disease later in life.
Account for the increase in longevity
In addition to the planning you'll do to retire early, you'll need to account for the increase in life expectancy. Thanks to advances in modern healthcare and technology, more people than ever are experiencing longer life spans, with many living to 100 years old and more – a trend expected to grow in the coming years.
Establish your savings plan
The best savings plan will include a combination of traditional savings, investments, and retirement accounts such as RRSP, TFSA, CPP (Canada), Roth IRA and 401k (US).
Having a diversified savings portfolio gives you the best chance for growth, protects your money, and provides you with liquidity when you need it.
Review your current lifestyle and spending habits
When examining your lifestyle, look at it objectively. How much do you need to live? Is there anywhere you can make changes? Would you be content to maintain this level of spending for the remainder of your life? What assets do you have? What costs do you have currently that won't be present by the time that you retire?
It's important to take a thorough inventory, examining at least a few months of expenses to give you the most accurate picture of where you currently stand financially.
See Also: How to Pay Off Student Loans Faster Than Ever
Draft your budget
Assuming you have taken the time to consider all of your retirement wants and needs, have reviewed your current lifestyle and expenses and came up with a rough estimate of future costs – it's now time to draft yourself a budget that will put you on track to meet your early retirement goals.
When you first get to this stage, it might be helpful to draft a few budgets and try them out to see which is the most manageable for you and your family long term. Creating a strict budget doesn't help you at all if you can't consistently stick to it.
Once you've found a budget you are comfortable with, compare it with your early retirement goals and planned lifestyle. Will the budget you've settled facilitate the lifestyle you want in the future? If not, it's time to reassess and make changes to either your current lifestyle or your goals. In order to retire early, you need to be realistic.
Make changes to meet your goal
If you want to retire early, you will need to make adjustments to the lifestyle you have today in order to facilitate it. Depending on your situation and the retirement you are working towards, this could be as simple as cutting out your daily latte and packing your lunch instead of eating out. It could involve making even more drastic lifestyle changes, like becoming a one-car household or taking on a second job.
It might take a few passes to get you where you need to be, but this step will have the biggest impact on your savings plan and the quality of your retirement.
Pay off your debts before you plan to retire
Before you even consider retiring, you need to make sure your debts are taken care of. You shouldn't have unpaid student loans, major credit card debt, or a mortgage to worry about when you leave your job. Debt is expensive and paying it down, along with the interest, will eat through your savings in no time.
Find ways to continue bringing in income after you retire
It may seem counterintuitive but many people choose to continue working in retirement. It can provide you with additional income to improve your quality of life, save you money on health insurance and guarantees you at least some social interaction. Remember, retirement doesn't mean that you have to stay at home, but rather that you have the freedom to do so.
Should you choose to work into your retirement, you will have the financial independence to do so on your own terms, like pursuing work you feel passionate about. It can be a great opportunity to explore new interests.
If continuing to work isn't something you want to consider but the retirement you dream of is full of adventure and exotic experiences, you may want to come up with alternative ways to maintain a small income.
There are lots of ways you can achieve this while still enjoying a retirement abroad, such as through investing, running an online business, or establishing a regular business today that you can continue to collect income from without regular maintenance (passive income).
Invest your funds
When selecting your investments, you have a number of options, if you are just getting started with investing, you may opt to buy into a prepackaged investment portfolio or invest in exclusively low-risk options such as mutual funds, bonds, or guaranteed investment certificates.
Depending on your age, your investments will vary. If you still have a number of years before you plan to retire and can handle the risk, you may choose to make some riskier investments that have a chance of delivering a higher return. If you begin saving for your retirement in your 20's, as much as 60% of your investment portfolio can be higher risk investments like equities. As you approach your preferred age of retirement, you should meet with your financial investor to tune your portfolio to best accommodate your changing needs.
Meet with a financial advisor
Establishing the basics of your savings and retirement plan on your own is a great first step, but meeting with a financial advisor can really help you take things to the next level and make sure you are on track to meet your goals.
You should find a financial advisor you can trust and check in with them regularly before and after you retire. But, don't just hand off your financial responsibilities, instead use these meetings as an opportunity to educate yourself and get a better understanding of your finances.
See Also: Buying vs Leasing a Car: Which One is The Right One For You
Plan your withdrawals
Certain savings accounts and sponsored retirement accounts have conditions or requirements that come with withdrawing your money that you need to be aware of and plan ahead for. For example, if you have an RRSP (Canada) 401k (USA), you will need to pay taxes on the money you withdraw as you withdraw it, and you will be required to withdraw or reallocate all of your funds the year that you turn 71.
A TFSA (Canada) / Roth IRA (USA) is a less complicated option for savings, there are no withdrawal requirements, taxes, or penalties issued on the funds in or withdrawn from the account. You can contribute to the account for as long as you like, as long as you stay within the predetermined contribution limits which are set each year. If you haven't previously contributed to your TFSA (Canada) / Roth IRA (USA) and are over the age of majority in your area, you will be able to contribute the total amount of contribution limits for each year since you reached adulthood.
In addition to not paying taxes on your TFSA (Canada) / Roth IRA (USA) withdrawals, you will not pay taxes on the money you deposit into the account or any money made on investments you hold within it, making it a great option for retirees.
Have a backup plan
Despite our best efforts, life doesn't always go according to plan. You can do everything by the book and still find yourself short of achieving your goal to retire early due to circumstances beyond your control.
It's good to have a positive outlook and hope for the best, but should you find yourself dealing with an unexpected illness or facing a natural disaster, you don't want to have to reassess your retirement plan at the same time.
Making the Most of Early Retirement
Congratulations! You've done the hard work and now you get to enjoy the fruits of your labour, an early retirement! Reaching this step takes a lot of effort, but the work isn't completely done yet. To make the most of your retirement, you'll need to stay on top of your finances.
Stick to your plan
All of your hard work and planning is worth nothing if you go off script once you retire. Of course, if you've saved for a lavish post-retirement lifestyle and decide to enjoy something a little more modest, it will be to your benefit, but inflating your lifestyle and increasing the cost of living will burn through your savings quickly and leave you in a tight spot. This is why it's so important to be thorough and honest with yourself while establishing your retirement plan.
Keep track of your expenses
Overspending is easy to do, and little expenses add up quickly over time. The best way to ensure your savings can provide the retirement lifestyle you planned for is to continue keeping track of your expenses.
This includes sticking to a budget, but should also involve completing regular reviews of your finances and spending to catch any extra expenses. Even if you are careful to stick to your budget, extra costs can still crop up, they aren't always the result of irresponsible spending. Something as simple as a small increase to a monthly expense, a double charge for a bill, or a company failing to cancel a service you no longer use can easily go unnoticed but will add up fast and can take a big cut of your savings.
There are a number of great, easy to use and free budgeting software that makes keeping track of your expenses easier than ever, such as Personal Capital, Mint and You Need A Budget. Both options provide tools that allow you to create and modify your custom budget, integration options for your accounts that provide accurately and up to date information on your finances with no additional effort, customizable alerts that flag bills and unusual transactions, financial projections, monthly reports, and more!
Adjust your investments
If you have any risky investments, retirement is the time to switch them out for stable options that might bring a lower return. Depending on the age in which you plan to take your early retirement, you may need to make this adjustment much sooner. Ideally, you will have transitioned to a portfolio of stable investments for at least five years before you retire.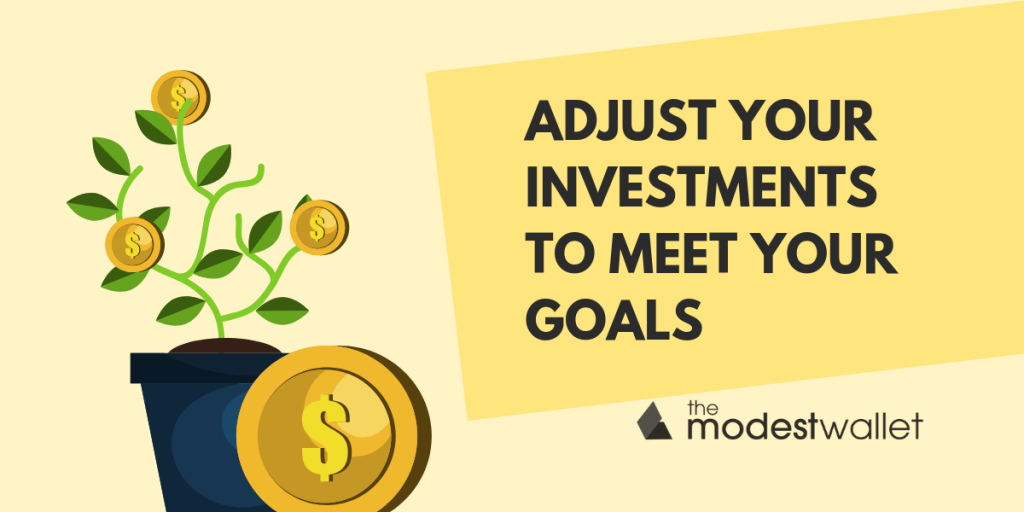 See Also: Planning Cheap Family Vacations: How to Travel On A Budget
Take advantage of discounts and benefits when you are able
If you are retiring early, the benefits and discounts available to you may be limited at first, as you won't yet qualify for seniors benefits and discounts, but once you reach 60 years old you will have access to a number of great offers from retailers and service providers which you can use to stretch your finances a little further.
In the meantime, you may be able to negotiate a lower rate for your services such as cable, phone, or internet if you have been with your provider long term, regardless of age. Contact the customer service or client retention department to see what options may be available to you, and be courteous as many service providers are able to provide such discounts but the decision is at the discretion of the employee.
Since you'll have more free time in retirement, you can save even more by making an effort to shop around for deals and look for coupons. Depending on your needs, these savings can be significant and they aren't limited to groceries and personal care items. Taking the time to compare prices can save you money on car and home insurance, cable, internet, health care, holiday shopping, dental work, phone plans, vision care, and vacations.
Final Thoughts
Anyone can retire early, regardless of where they start out financially, but success requires compromise, determination, and planning. You'll need to decide what you're willing to sacrifice now to ensure a better future and consistently maintain good financial habits in order to succeed. Most importantly, if you are willing to put in the work, you will be able to add years to your retirement in which you can enjoy the fruits of your labour.

Ricardo is an entrepreneur, investor and personal finance nerd who enjoys spending time with his family and friends, travelling and helping others achieve their financial goals. Ricardo has been quoted as a personal finance expert in several online publications including Healthline, Bankrate, GOBankingRates, MSN Money, Yahoo Finance, U.S. News & World Report, Forbes and USA Today.