Roofstock vs. Fundrise 2023: Which Platform Is Best?
Many or all of the products featured on this page are from our sponsors who compensate us. This may influence which products we write about and where and how the product appears on a page. However, this does not influence our evaluations. Our opinions are our own. Here is a list of our partners and here is how we make money.
---
The information provided on this page is for educational purposes only. The Modest Wallet is a financial publisher that does not offer any personal financial advice or advocate the purchase or sale of any security or investment for any specific individual.
Making real estate investments has never been easier and more accessible than today. But, at the same time, real estate still is one of the best long-term asset classes for creating wealth.
This review will compare two platforms — Roofstock and Fundrise — that can help you add real estate to your portfolio. Roofstock focuses on turnkey single-family homes while Fundrise specializes in real estate investment trusts and funds.
We will look at their main features, fees, and how the platforms work. Moreover, you will learn about the pros & cons and which platform is right for you.
| | | |
| --- | --- | --- |
| | | |
| Our Rating | | |
| In A Nutshell | Roofstock is an online marketplace for investing in single-family rental properties. Roofstock provides research, analysis, and evaluation of their listed properties to make it easier for people to invest in rental properties across the U.S. | Fundrise is an online real estate platform that allows investors access to a portfolio filled with dozens of real estate projects — each one carefully handpicked and proactively developed with the goal of growing their net worth. |
| Our Review | Full Roofstock Review | Full Fundrise Review |
| | | |
---
Roofstock vs. Fundrise: Overview
Both Roofstock and Fundrise are excellent platforms if you plan to invest in real estate. With their offerings, they make it easier than ever before to add this asset class to your portfolio. Nonetheless, they provide entirely different investing methods in the real estate market.
About Roofstock
Roofstock is an online marketplace for investing in single-family rental properties. Investors — whether they are accredited or not — can buy and sell turnkey rental homes in more than 70 markets in 24 states. When purchasing properties that are already occupied by tenants, buyers can immediately benefit from the rent being paid.
Moreover, Roofstock supports its investors in many ways. The company screens, researches, analyzes, and evaluates all properties they list on their marketplace. They also negotiate on your behalf and help you close the deal. Learn more about the platform in our Roofstock review.
About Fundrise
While Roofstock focuses on single-family rental properties, Fundrise has become one of the biggest real estate crowdfunding platforms for diversified real estate investments. The company offers low-cost portfolios at very low investment minimums. That way, even retail investors can benefit from institutional-level quality without having to decide on a real estate investment trust themselves.
What makes Fundrise unique is that the platform has five account levels that offer different features. For only $10, new and beginner investors can invest in the platform's Starter level. More experienced investors will probably choose one of the advanced investment options provided in the other account levels. Read more in our Fundrise review.
---
Roofstock vs. Fundrise: How Do They Work?
Because Roofstock and Fundrise have different investment approaches, they also work differently. However, they do most of the heavy lifting for their investors.
Roofstock
Roofstock is not a crowdfunding platform. Rather, it sources properties. It lists them on its online marketplace together with pictures, purchase prices, rent payments, and financial metrics, such as expected returns, gross yields, and rates of appreciation.
The company's goal is to bring buyers and sellers together and help them make a successful transaction. However, Roofstock performs a thorough due diligence process before listing any property on its platform.
The vetting process, called Roofstock Certification, includes an extensive inspection and an inspection review to ensure that the property meets certain standards and repairs don't cost too much. Roofstock also gathers key documents, information, and data to confirm a good rent payment history and make buyers confident in buying a house or property sight unseen.
Fundrise
With Fundrise, you're investing in diversified portfolios, also known as real estate investment trusts (REITs) and funds. This means that the company pools your and other investors' money to purchase real estate properties. In exchange for your capital, you receive shares. Depending on your chosen account level, you can invest in different products and use additional features.
Once you have invested, there are two ways you can earn money:
Dividends: As you invest in REITs, you can receive quarterly dividend payments from your investments according to your share. They can either be distributed to your bank account or reinvested.
Appreciation: Another form to earn money with Fundrise is when the value of your shares appreciates. However, the timeframe for appreciation to work is multiple years.
---
Roofstock vs. Fundrise: Main Features
Both companies offer different investments and, therefore, have many excellent features that go along with it. Look at the features below to determine which platform's features you like best.
| | | |
| --- | --- | --- |
| | | |
| Minimum Investment | $0 | $10 (Starter Portfolio), $1,000 (Basic Plan), $5,000 (Core Plan), $10,000 (Advanced Account Level), $100,000 (Premium Account Level) |
| Account Fees | 0.50% of purchase price or $500 (buyer) and 3.00% of sale price or $2,500 (seller) | 0.85% (Asset Management Fee) and 0.15% (Advisory Fee) |
| Offering Types | Direct ownership and REITs | Debt, Equity and Preferred Equity |
| Property Types | Single-family rental properties | Commercial Real Estate (CRE), Residential and Single Family |
| Advertised Returns | Varies by project | 10.1% (Average returns) |
| Distributions | N/A | Varies by project |
| Time Commitment | N/A | 5+ years |
| Promotions | None | Advisor Fee Waived (*12 months) |
| Secondary Market | | |
| Accreditation Required | | |
| Self-Directed IRA | | |
| 1031 Exchange | | |
| Best For | Experienced investors looking to buy or sell rental properties | Investors looking for a low-cost entry into real estate investing |
| | | |
Roofstock
The main feature is Roofstock's online marketplace, on which investors can browse listings and search for properties they like. They can analyze the properties from various angles, get additional information, and use tools to visualize potential returns and costs. Plus, they can also sell their properties via Roofstock without having to organize showings or remove tenants.
If you like to use tools to analyze properties, you'll like Stessa and its dashboard. This free service allows you to track income, leases, expenses, and much more for your turnkey property.
For those investors who don't want to be landlords, Roofstock offers property management services. The platform connects you with their pre-vetted property managers and you can let them handle everything for you.
What's also great is that you can buy brand new high-quality homes. Lennar, a US construction company, lists its newly-built houses on Roofstock's marketplace and includes its Lennar Home Warranty. You can then either rent the home out or use it yourself.
There are also 1031 exchanges and IRA investing. As Roofstock lists properties regularly, investors can reinvest all their proceeds in new properties to defer capital gains taxes. If you want to use a self-directed IRA account, you can do so and grow your nest egg tax-deferred.
And there is more: If you want to learn about real estate first, head to Roofstock's Academy to learn everything about rental property investing. If you are an accredited investor, you can use Roofstock One and buy shares of fully managed properties. Ultimately, Roofstock offers a 30-Day Satisfaction guarantee which allows investors to get a full refund if they don't like the property.
Main Features Overview:
Online marketplace: This is the heart of the platform and where properties are listed and sold. Buyers can browse it and find all the necessary information for buying a property.
Stessa: Investors can use this service to track all kinds of data related to the property.
Property management: Roofstock has an extensive network of pre-vetted property managers you can hire if you don't want to be a landlord.
New homes: Investors can also buy brand new homes instead of houses that have seen many winters and use them themselves.
1031 exchanges: To avoid capital gains tax, you can use 1031 exchanges, and Roofstock has plenty of options.
IRA investing: You can also hold your investments in a self-directed IRA account.
Roofstock Academy: This course teaches you the ins and outs of real estate investing.
Roofstock One: Accredited investors can also buy shares of fully managed properties.
Satisfaction Guarantee: If investors don't like the property, they can get a refund within 30 days.
Fundrise
Next to its five account levels, Fundrise has many features beginner and seasoned investors enjoy.
Fundrise was one of the first platforms to set such a low investment minimum, which enables anyone who wants to invest in real estate to finally do so. To start, all you need is $10. Plus, you don't have to be an accredited investor to invest money on the platform.
Another feature investors benefit from is the Dividend Reinvestment Program (DRIP), under which dividends are reinvested automatically and for free. Investors can also use self-directed IRAs to deploy their money.
Investors that are convinced of the platform's business model can invest in a Fundrise iPO (internet public offering) and buy shares of the parent company for only $1,000. They can also access the company's eREITs, which are private, non-registered funds. When choosing the highest account level, investors also get access to specialized private offerings that are only available periodically.
If you plan for large purchases or retirement, you can use the goal-based investing feature, which has a goal tracker to help you determine whether you are on track to reach your goal. In case you need to access some of your investments prematurely, you can do so with Fundrise. However, penalties of 3% apply if you are invested for less than three years. Therefore, try to keep your cash invested for five or more years.
Main Features Overview:
Account levels: Investors can choose from five different account levels and use the account level that fits their real estate experience best.
Low investment minimums: To get started on Fundrise, you only need $10. Other levels like the Basic and Core account levels also have reasonable minimum investments.
DRIP: The platform's dividend reinvestment program allows you to automatically reinvest dividends at no extra cost.
Self-directed IRA: Retirement investors will like that traditional and Roth IRAs are available. However, they come at an additional cost.
Fundrise iPO: You can buy shares of Fundrise's parent company through the internet public offering. The minimum investment is $1,000.
eREITs and eFunds: Investors also get access to sophisticated, non-registered real estate offerings from the basic level and up.
Goal-based investing: If you plan a big purchase in the future, the goal tracker is a perfect tool to see if you are on track to reach it.
Share redemption program: Share redemptions are subject to penalty if you hold shares for less than five years. Redeeming Introductory Shares within 90 days is free.
---
Roofstock vs. Fundrise: Investment Options
As mentioned before, both platforms approach real estate in different ways. This clearly shows in the available investment options.
Roofstock
Roofstock focuses entirely on single-family rental properties. You can buy existing homes that are vacant or already occupied by tenants, as well as newly-built homes you can use for yourself. With Roofstock One, the company enables accredited investors to also invest in shares of fully managed properties instead of entire homes.
Fundrise
In contrast, Fundrise always puts your capital in fully diversified and professionally managed real estate portfolios. The underlying assets include debt investments, private equity funds, commercial properties, residential complexes, and many others. You only have to decide on your account level and Fundrise will do the rest for you. The higher your account level, the more advanced the investments and strategies.
---
Roofstock vs. Fundrise: Returns
People invest in real estate because it has been a well-performing asset class for decades. Let's have a look at the platform's returns.
Roofstock
Roofstock provides its investors with various numbers to determine returns. However, the two most important metrics are the gross yield and the capitalization rate (cap rate). As there are many properties available on the platform, expect a broad range for both numbers. The gross yield ranges from 2.8% to 22.5% and the cap rate from 0.7% to 10.7%.
Fundrise
Since its launch, Fundrise has had a solid track record with an average annual return above 10% and positive returns every year. However, real estate returns can fluctuate. In 2021, Fundrise generated a yearly return of 22.99%. Client accounts with income objectives had a return of 17.98%, while accounts with growth objectives could cash in 25.12% (net of fees). Here are the annualized returns for past few years:
2021: 22.99%
2020: 7.31%
2019: 9.16%
2018: 8.81%
2017: 10.63%
---
Roofstock vs. Fundrise: Fees & Commissions
Both platforms charge fees for their services. While fees should always be as low as possible for investors, both companies have excellent fee structures.
Roofstock
As Roofstock is a marketplace for buyers and sellers, it also has different fees for both parties. Property buyers have to pay 0.5% of the purchase price or $500, whichever is higher. In contrast, the sellers of properties must pay a reasonable 3% of the sale price as a commission fee or $2,500, whichever is greater. Still, these fees are lower than the traditional 5-6% real estate brokers charge.
Fundrise
There is an annual fee of 1% all investors must pay. The rate consists of an asset management fee of 0.85% and an advisory fee of 0.15%. However, the advisory fee can be waived if investors invite people to join the platform. Moreover, IRA investors are charged an annual fee of $125.
---
Roofstock vs. Fundrise: Platform and App
Roofstock, as well as Fundrise, both offer a desktop platform and a mobile app. Expect excellent functionality with both platforms.
Roofstock
While Roofstock has a very straightforward web interface, it also has a fantastic app called Roofsavvy. The app gives investors a detailed overview and tracks their real estate investments. Everything is at their fingertips: from the day rent has been paid to performance metrics.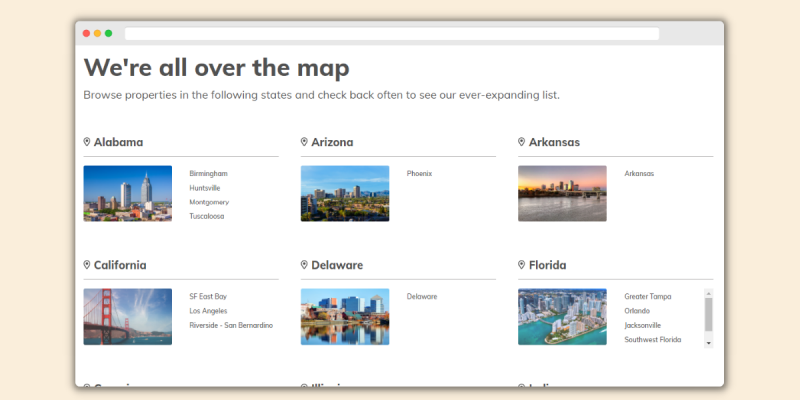 Fundrise
Fundrise gives investors an excellent user experience with its easy-to-use platform, a streamlined dashboard, and a mobile application. Having an app and a web-based platform makes investing simpler and investors can easily manage their investments from wherever they are.
---
Roofstock vs. Fundrise: Customer Support
Both platforms provide solid customer service. However, one platform offers more options than the other:
Roofstock
The platform has multiple options for contacting customer support. There is the contact form on the website, an email address at the bottom of every page, as well as two toll-free phone numbers. One number leads to the Oakland Headquarters, while the other is for the Dallas office. This should allow you to get your questions answered during regular business hours.
Fundrise
If you aren't a Premium account member with priority support and the option to schedule calls, it can be tough to reach Fundrise's customer support team. You are then left with the option to contact Fundrise via email or the website's contact form. The average response time is about one to two business days.
---
Roofstock vs. Fundrise: What We Like (Pros)
Looking at both platforms in detail, here are some things we like about them:
Roofstock
Low commissions
New property listing on a regular basis
Open to non-accredited investors
Direct ownership of rental property
Cash-flow positive investments due to tenant occupancy
Thorough inspection and vetting process
Unique 30-Day Money-Back Guarantee
Roofstock connects you with property managers
IRA investing and 1031 exchanges are supported
Fundrise
$10 Minimum investment
Low fees
Open to non-accredited investors
Access to commercial real estate
Earn income through dividends and appreciation
Self-directed IRA investing
Share redemption program
Dividends can be reinvested automatically
Excellent track record
Access to private eREITS and eFunds as well as sophisticated strategies
---
Roofstock vs. Fundrise: What We Don't Like (Cons)
However, there are also things we don't like about both platforms:
Roofstock
Large down payments
Somewhat illiquid investment
Investors buy houses unseen
Homeowners need to set money aside for repairs, maintenance, etc.
Fundrise
eREITs and eFunds are highly illiquid investments
No standalone deals
Customer support is only available via email
Early withdrawal penalties
Distributions are taxed as ordinary income
Investors have to do the due diligence themselves
---
Who Is Roofstock For?
Roofstock is a great platform if you want to own real estate across the country. A high deal flow, low fees, and property management services make Roofstock a solid choice for relatively passive real estate investments.
However, buying a house requires substantial financial resources, at least the down payment on a home. Moreover, you need to secure a loan and have enough cash at hand.
Minimum Investment: $0
Fees: 0.50% of purchase price or $500 (Buyers) and 3.00% of the sale price or $2,500 (Sellers)
Promotion: 30-day money-back guarantee
---
Who Is Fundrise For?
If you want to be a passive real estate investor, then Fundrise is an excellent option. Retail investors just need $10 to invest in diversified portfolios managed by Fundrise. They can benefit from the platform's established track record, advanced strategies, and various investment options.
---
FAQ Roofstock vs. Fundrise
While we have covered both platforms at length here, we also want to address your most frequently asked questions:
Do I Need to Be an Accredited Investor to Invest with Roofstock or Fundrise?
The short answer is no. It's free to create an account and both platforms are open to non-accredited investors, allowing them to participate in their offerings. While Fundrise opens up all features to non-accredited investors, Roofstock's newest feature, Roofstock One, is only available for accredited investors.
Which Platform Is Better, Roofstock or Fundrise?
As both platforms are entirely different, none is better than the other.
However, both platforms suit different investor types and their strategies. Roofstock focuses on homeowners and investors who want to earn monthly cash flows. In contrast, Fundrise is ideal for those investors with smaller account balances and who don't want to own a home but benefit from real estate investment returns.
You could even start with Fundrise and, once you know enough about real estate, switch to Roofstock, where you then pick your own properties to create your real estate portfolio.
Which Platform Is Better for Beginners, Roofstock or Fundrise?
It's probably easier to get started with Fundrise if you are a beginner investor and want to gain exposure to real estate. The reason is that you need less money and don't have to pick your own property like you would have to on Roofstock. Thanks to the diversified portfolios at Fundrise, you won't have to put all your initial capital in one house but reduce the risk through diversification.
---
Final Thoughts
Roofstock and Fundrise are excellent options for investors to add real estate to their portfolios. Both have reasonable fees and allow their investors to be relatively passive, as they do most of the heavy lifting for them. Nonetheless, they apply entirely different approaches to real estate investments.
Roofstock provides the opportunity of owning turnkey properties and generating monthly cash flows. It also offers property management services and features an academy next to a unique 30-Day Money-Back Guarantee.
In contrast, Fundrise uses crowdfunding to fund and realize commercial and residential real estate developments. Moreover, its five different account levels give investors room to grow into more advanced strategies and become more sophisticated themselves. Investors also gain flexibility through an optional DRIP and a share redemption program.
As mentioned before, none is better than the other. If you have the resources, pick the one you like best. If you just start out and have a small account balance, start with Fundrise and find out how it feels to be a real estate investor.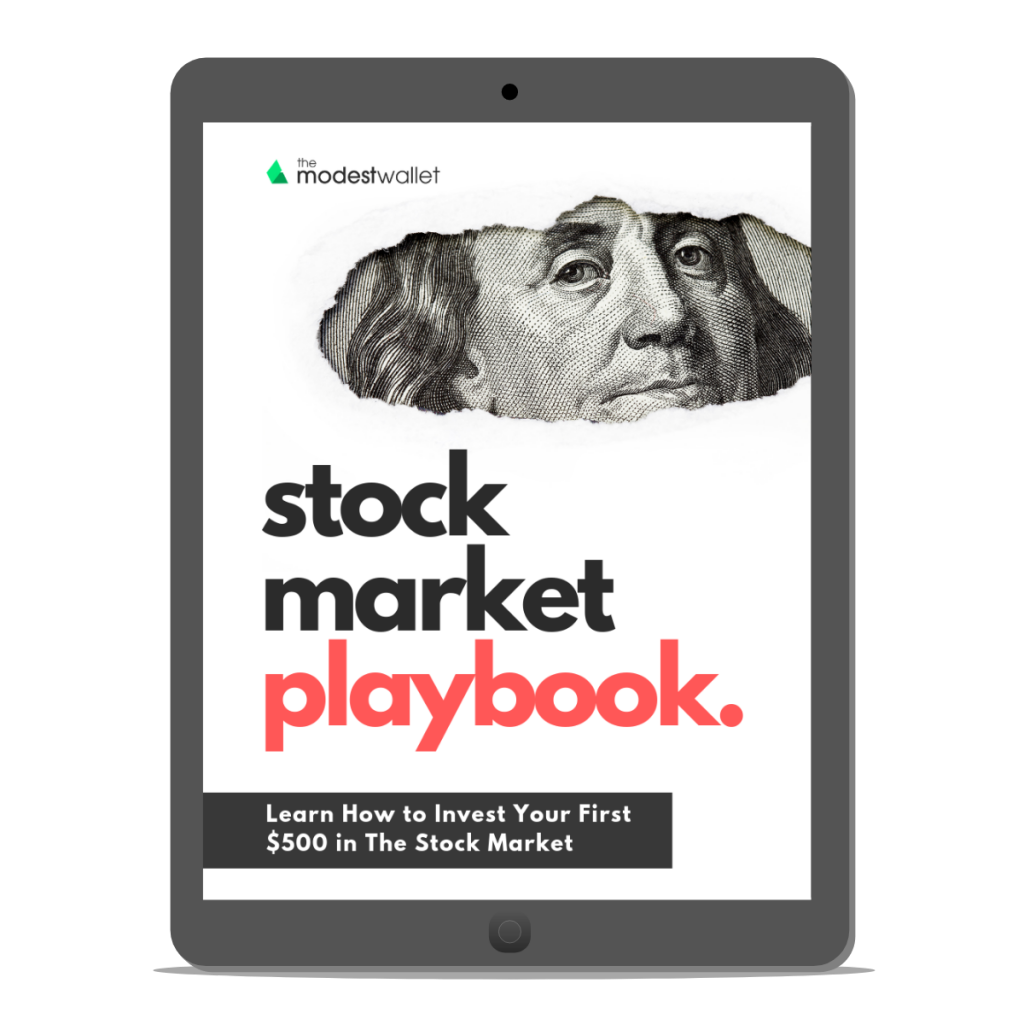 Get our free Stock Market Playbook to learn how to invest your first $500 in the stock market.
Plus our best money tips delivered straight to your inbox.

Carsten is a Freelance Copywriter with a personal interest in money management and investing. Besides taking care of his investments, he loves traveling, reading books, and working out (calisthenics & yoga).