38 Best Side Hustles For Teachers in 2023: $15 to 150 Per Hour
Many or all of the products featured on this page are from our sponsors who compensate us. This may influence which products we write about and where and how the product appears on a page. However, this does not influence our evaluations. Our opinions are our own. Here is a list of our partners and here is how we make money.
---
The information provided on this page is for educational purposes only. The Modest Wallet is a financial publisher that does not offer any personal financial advice or advocate the purchase or sale of any security or investment for any specific individual.
You agonize over lesson plans, spend countless hours chaperoning field trips or presiding over after-school clubs, and show up early and stay late to offer extra help for your struggling students. If only your salary reflected the passion, talent, and dedication you bring to your job.
But if you're among the many educators needing a side hustle to make ends meet, we see you. These side hustles specifically for teachers range from virtual tutoring to delivery driving — some may even lead you to a new career.
---
Side Hustles To Keep You Teaching
If education is your passion as much as your vocation, these side hustles will keep you engaged with learners of all ages, whether in person or in a virtual classroom. Before pursuing opportunities outside a brick-and-mortar school, be sure to check with your local school board or other licensing authority to ensure you comply with any restrictions or requirements.
1. Tutor Online
Can't get enough of history? Or calculus? Or even the SATs? Tutoring allows you to extend your love of your subject beyond the bounds of your curriculum — and hopefully improve the academic standing of a motivated, hard-working student. If you're short on time or energy to market yourself, platforms like TutorMe connect qualified educators with clients in exchange for a commission.
Pay: Private tutors earn an average of $24.90 per hour; however, rates may vary depending on where you live and the subjects you teach.
How to Get Started: Depending on your district's policy, you may be able to communicate directly with parents. For those who prefer to work online, platforms like TutorMe, Tutor.com, and Skooli make connecting with students quick and easy.
2. Sell Lesson Plans
New teachers hoping to make a positive impression and experienced educators looking to save time are happy to pay you for a time-tested lesson plan with fresh ideas for engaging students or structuring complex subjects.
Before selling a plan you developed for your own classroom, take a look at your contract to ensure you own the rights to the intellectual property. Otherwise, you're probably better off designing materials for other curricula.
Pay: How much you earn selling lesson plans depends on your chosen platform. Royalty-based services will pay a percentage of the selling price, while others charge a membership fee to open a virtual shop. Some people make over $100,000 selling lesson plans online, so there this is definitely a great side hustle for teachers.
How to Get Started: For a small fee, you can create an Etsy shop or a Teachers Pay Teachers account and sell directly to other educators. Other services sell on your behalf and pay royalties on a per-unit basis.
3. Develop Curriculum
Go beyond lesson plans and generate income by developing new curricula for your subject area for clients ranging from textbook companies to academic enrichment programs to summer camps to museums, zoos, and aquariums.
Even better, the experience you gain working as a freelance curriculum developer can help you make the leap from hands-on teaching to a more flexible, full-time career path in education.
Pay: Similar to selling lesson plans, the amount you earn developing curricula depends on the platform you choose to use for sales and how much you charge for each unit.
How to Get Started: Sites like TES.com and TeacherSherpa allow teachers to contribute free or paid resources for others to download. In exchange, you'll receive royalty payments.
4. Become A Test Administrator
Standardized tests are as much a part of the American education system as yellow buses and number two pencils. Most districts, however, prohibit teachers from proctoring their own students, which means there's a need for qualified educators to oversee important exams from the AP to the SAT to the ACT.
Be prepared to give up a few weekends each month for this side hustle, particularly in late spring. If your school district continues to offer virtual learning options, however, you may be able to oversee online exams from the comfort of your couch.
Pay: On average, test administrators earn around $12.45 per hour; however, rates may vary depending on the type of exam you proctor and where you live.
How to Get Started: Contact your state's board of education to learn more about qualifications you may need to proctor tests. You can also apply to proctor tests online via companies like Meazure Learning.
5. Teach English Online
With English continuing to solidify its status as the international language of business (and entertainment), demand for quality instruction from parents and students around the world is booming. TEFL specialists with curriculum design experience can command rates up to $25.00 per hour from adult professionals and university students hoping to score high on the TEFL or ace a job interview.
Looking for something more casual? Sign up to teach with an online platform and let their specialized algorithms connect you with potential students of your preferred age or experience level. Some platforms, particularly those catering to elementary-aged children and younger, pay a flat fee per lesson, while others allow you to set your own rate.
Pay: Rates vary depending on the age of your clients and your TEFL certification but generally start at around $8.50 per hour for children and $20.00 for adults. The national average English tutor makes around $17.25 per hour, according to Zippia.
How to Get Started: Platforms like italki and Cambly make connecting with students and scheduling classes easy and straightforward.
6. Write An eBook
If you've ever dreamt of seeing your name on the cover of a romance novel, sci-fi saga, or thriller, a self-published eBook may be the way to realize your literary ambitions and score extra cash. Write when you have the time or inclination, then let companies like Amazon Kindle handle distribution and royalties.
Even if you're not the next E.L James, you can still generate revenue by publishing other forms of 'print' entertainment. How-to manuals, instructional guides, and journal prompts have all made their way onto the top seller lists.
Pay: Most eBooks retail for between $2.99 and $7.99; however, authors receive a portion of the royalties.
How to Get Started: E-Commerce giants Amazon Kindle Direct and Google Play Books are your best bet for reaching a large audience if you're ready to self-publish.
7. Create An Online Course
Wondering what to do with that idea for an incredible classroom activity that just doesn't fit into the unit schedule? Want to indulge your students' curiosity in a more esoteric topic? Online courses can be a fantastic way to engage students and share knowledge that might not make it into a traditional lesson plan.
Already a successful tutor? Online courses are a great way to build your brand, create a source of passive income, and repurpose old teaching materials.
Pay: How much you charge for your online course will depend on the cost of creating content and overall demand. Most online courses are priced anywhere between $50.00 to $250.00, but I've seen some courses than can go up to $1,500.00 (this includes a membership area for one-on-one support).
How to Get Started: Platforms like Podia, Teachable, and Learndash make setting up an online course straightforward for even the least tech-savvy teachers.
8. Grade Papers
The average school teacher spends 95 hours a day reading and grading assignments — time that isn't paid and that many would prefer to spend on family activities or hobbies. If you're a teacher needing some additional income, however, you may find that the extra income more than makes up for an additional 50 pages of critical analysis of Wuthering Heights.
Professional grading services pay by the hour and provide you with a grading rubric for each assignment. Those who perform well may have the opportunity to progress to training and assessment positions.
Pay: Teachers working with professional grading services report earning between $12.00 and $14.00 per hour.
How to Get Started: Platforms like Marco Learning and Measurement, Inc. generally accept applications on a rolling basis. You'll need to provide proof of your teaching accreditation and complete a short test exercise.
9. Teach Summer School
Summer break doesn't have to take you out of the classroom and can have the added benefit of bringing you closer to students in your school who may be struggling. Smaller class sizes and a more relaxed schedule mean you still enjoy some time off and have less work to do to prepare for lessons.
You'll need to apply for these positions through your state's Board of Education, so inquire early to avoid missing application deadlines. If you hold multiple certifications, be prepared to teach in your most in-demand area of expertise.
Pay: On average, summer school teachers in the US earn about $19.00 per hour, according to ZipRecruiter.
How to Get Started: Contact your state's Board of Education to learn more about the session timing and subject needs.
10. Become A Camp Counselor
Making lanyards, leading hikes, designing science experiments – all without tests to grade or lesson plans to design. While nature lovers may have an edge, summer camps these days cater to every possible interest, from physics to Broadway theater, and most prefer to hire experienced subject-matter experts whenever possible.
Parents may also receive the fringe benefit of reduced fees for their own children, as well as other perks like a transport allowance or free meals. Many camps begin hiring counselors and support professionals in early spring, so start your search before school lets out.
Pay: Day camp counselors usually earn around $14.84 per hour. Rates can vary depending on location, however, as well as the number of children.
How to Get Started: Many summer camps will recruit online via job boards such as Indeed.com. Start your search in March or April as camps begin to open enrollment for the coming summer.
11. Provide Expert Advice
As an educator, you're a subject matter expert by default. Why should your students be the only ones to benefit from your knowledge? If you enjoy the experience of tutoring but not the time commitment, advanced homework help will likely appeal.
Sign up to answer specific questions in your area of qualification on a one-off basis, or leverage a hobby in home improvement, computer science, or car maintenance into extra income.
Pay: Depending on the platform, you'll be paid based on time spent responding or per answer. Generally, you can expect to charge around $50.00 for a 30-minute call or $12.00 for a straightforward question in your field of expertise.
How to Get Started: Creating an account with platforms like Clarity or JustAnswer takes only a few minutes, but be sure to have copies of your certifications and license handy.
---
Online Side Hustles For Teachers
Love the idea of a side hustle but searching for less time-intensive opportunities that you can do from anywhere? To succeed with these online side hustles, all you need is a laptop, a stable internet connection, and some gumption.
12. Become A Proofreader
If you're a stickler for grammar, professional proofreading will challenge you intellectually and give your copy of The Elements of Style a workout. From Ph.D. dissertations and college essays to internal company publications and website copy, opportunities abound for those with attention to detail.
While freelancing does allow you to work at your own pace and set flexible hours, you'll need to meet deadlines and manage your time independently. You'll also want to ensure that your internet connection is up to snuff, particularly if you're working with professional proofing web apps.
Pay: Beginning proofreaders generally charge around $20.00 per hour or between $0.07 and $0.10 per word.
How to Get Started: Before advertising your services, you may want to brush up on the rules of grammar and usage with an online course. Once you're confident in your skills, you can market directly via sites like Upwork and Fiverr. Check out our proofreading jobs guide to learn more about this side hustle.
13. Become A Virtual Assistant
Busy entrepreneurs and solopreneurs seldom have the time to manage all the daily tasks needed to make life run smoothly, nor the budget to hire a full-time personal assistant. As a virtual assistant (VA), you'll take charge of managing your clients' inboxes, responding to emails, scheduling meetings, and even posting on social media. While you may support an actual brick-and-mortar business, you'll likely be part of a distributed team, so pay attention to time zones!
If you have project management or leadership experience, you may be able to market yourself as an "online business manager" who oversees a team of VAs and delegates tasks on behalf of a business owner.
Pay: Virtual assistants living in the US charge between $16.00 and $25.00 per hour, depending on experience and the complexity of the tasks.
How to Get Started: New to the world of online business? Learn the ropes with an online course. Ready to go? Consider marketing your services directly via LinkedIn and social media.
14. Become A Freelance Writer
If you like the idea of pitching stories to your favorite online publications or drafting pop culture listicles, freelance journalism and content writing can provide a steady source of side income that challenges you intellectually and creatively. Anonymous "white label" content allows you to focus on a specific niche while earning steady side income while publishing under a byline might be the start of a second career.
Freelance writing can be a great side hustle for beginners or also for experienced writers. You can even turn this side hustle into a full-time gig.
Pay: New writers can charge between $0.07 and $0.15 per word or $25.00 per hour, according to PayScale. More experienced and niched writers can earn between $0.25 to $0.50 per word.
How to Get Started: Hone your craft with an online course before marketing your services as a content writer or blogger on platforms like Upwork and Fiverr.
15. Become A Transcriptionist
Transcribers receive audio files of important phone calls or meetings — 911 calls, court hearings, medical notes — and create a written record of the contents. If you've got lightning-quick typing skills and excellent listening capabilities, chances are you'll succeed as a transcriptionist. Because most companies pay by the word or audio minute, speed and accuracy are essential to making this gig worth the time investment.
Pay: Most online transcriptionists charge approximately $15.00 per hour, according to Upwork.
How to Get Started: Interested in transcription but not sure where to start? Learn more about the ins and outs of transcription services with this online course.
16. Complete Online Surveys
Companies curious about how a new product might perform or interested in improving their customer experience will often pay for anonymous feedback in the form of paid online surveys. While each individual questionnaire likely won't pay much, the small payments can add up if you're efficient.
Most online platforms have a mobile option, which means you can complete a few questions whenever you have a spare moment. This is a great side hustle for busy parents looking for some extra spending money.
Pay: Depending on length and complexity, you'll earn anywhere from $0.10 to $3.00 per survey complete (on average). However, more niche surveys can pay up to $15.00 per survey completed.
How to Get Started: Platforms like Survey Junkie and Branded Surveys connect you directly with companies needing market research.
17. Start A Profitable Blog
If the idea of freelance writing appeals to you, but you're leery of the deadline pressure that comes with freelancing, starting a profitable blog will satisfy your desire to write without pressure. To make money, you'll either include advertising on your site or include affiliate links in some of your posts. Advertisers pay to "rent" space on your pages, so you may need to build a following before you earn some money blogging, but affiliate links pay commissions for each click and purchase, whether you've got five readers or five hundred thousand.
Pay: Different blogs use different revenue models. Running ads may pay slightly more than including affiliate links, for example. But I've seen some blogs that make more money from affiliate marketing than from display ads. On average, people make anywhere between $100 per month with their blogs to more than $250,000 per month. It all depends on several factors, such as your experience, niche selection, time commitment, monetization strategy, etc.
How to Get Started: If you're new to blogging, plenty of successful writers offer free and paid online courses or other resources to help you get started.
18. Sell Printables on Etsy
Turn your graphic design hobby and flair for worksheets and classroom decor into a source of income by selling printables online. Fellow teachers and homeschooling parents appreciate new educational supports, but you can also branch out into other lifestyle products, like custom journals, recipe cards, and daily planners.
Advanced users may want to invest in software like Adobe Photoshop, but less expensive alternatives like Canva and Visme will more than do the job and are easy to learn.
Pay: Most successful makers recommend charging between $2.00 and $9.00 for printables.
How to Get Started: Learn more about how to navigate the Etsy platform, price your creations and appeal to an audience here. This course from Gold City Ventures is a great way to get started with this side hustle.
19. Start An eCommerce Site
If you're a maker or an artisan, selling your creations online could provide an alternative revenue stream and give you a great excuse to spend more time in the craft room. You can also set up a website dedicated to selling items you purchase wholesale from local producers, such as textiles, jewelry, or home goods.
Starting an eCommerce site can be a great side hustle for a teacher, especially if you are creative.
Pay: Earnings will vary depending on your overheads, demand for your products, and shipping costs.
How to Get Started: Explore platforms like Shopify and Squarespace to streamline your infrastructure and start selling quickly.
20. Flip Websites
If you've got some cash to make an initial investment and the SEO chops to grow a site or a blog, you might try your hand at website flipping. Similar to buying a "fixer-upper" house, renovating it, and then selling it at a profit, website flipping involves purchasing a faltering or poorly designed web "property," optimizing it for search, building a following, and then selling it to an individual or company interested in a specific niche.
You'll need to have the startup capital available to buy a site — usually a few thousand dollars — and the time or money to invest in revamping its SEO to improve its performance and monetization.
Pay: The amount you earn flipping a website will depend on several factors, including how much time you spend optimizing its performance and the projected overall value of the updated site. On average, websites go for 30 to 40x their monthly revenue.
How to Get Started: Go it alone after learning the basics from a professional flipper or register with platforms like Flippa or Empire Flippers to gain access to ready-for-sale sites.
21. Flip Domains
Similar to flipping websites but without the time or significant up-front investment. Flipping domains involves making small purchases now in the hopes of big payoffs later. Using online directories and other tools, you'll hunt down high-quality web domains to purchase or claim and sell them at a profit.
To succeed with this side hustle, you'll need a basic understanding of SEO and an understanding of how to assess the likely profitability of a specific domain. If terms like TLD, "niche relevant," and "brandable" have you stumped, you may want to do some additional research before plunking down cash for a .com web address.
Pay: The money you make flipping domains varies based on the desirability of the domain but can sometimes reach thousands of dollars.
How to Get Started: Get started in this side hustle by can go to GoDaddy Domain Auction or Namecheap Domain Auction, where you can find expired domains or domains that are about to expire.
22. Become a Product Tester
While previous generations might've been asked to test out blenders and hair dryers, today's side hustlers provide startups with valuable feedback on user experience, product design, and customer interactions. You may be asked to fill out a survey or record a video sharing your thoughts about a particular software solution or onboard subscription process, in return for which the company will pay you a set fee. If you have prior experience with web design or novice software development, you may be able to command higher rates for more in-depth feedback.
Pay: Product testers can make between $23.00 and $32.00 per hour, according to Salary.com
How to Get Started: Sign up to begin testing new and exciting products via platforms like Usertesting.com.
23. Become A Social Media Manager
If you're a master of the IG or TikTok algorithms with a flair for viral content, put those skills to good use in managing accounts for busy entrepreneurs and small businesses. Not quite so social media savvy? You can still make money ensuring content goes up on schedule with the correct hashtags and producing a report for marketing managers.
Social media management often overlaps with other virtual assistant responsibilities, so it may be worth your while to hone both skills and market yourself as a package deal.
Pay: Most beginning social media managers charge between $25.00 and $30.00 per hour, but rates vary based on a number of factors and the scope of your services.
How to Get Started: Use your own social media profiles as a case study to win clients directly through LinkedIn, Upwork, and Fiverr.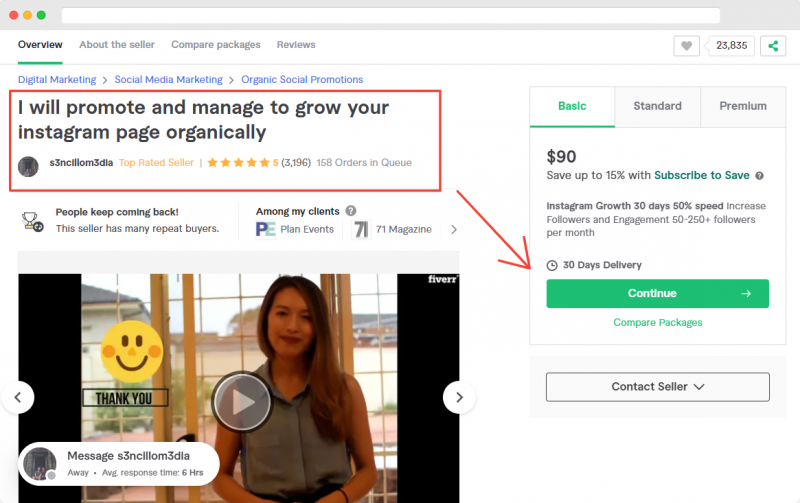 24. Provide Translation Services
If you're fluent in another language, translation can be a lucrative side hustle for teachers, particularly if you read and write in a high-demand language. Private companies around the world need content, web copy, and even technical documentation translated into multiple languages, which means plenty of demand, even for beginners.
If you find you enjoy the work, taking the extra step to become a sworn translator may allow you to charge higher rates, as these documents will go before a court.
Pay: Freelance translators can charge up to $50.00 per hour for in-demand languages like Mandarin. On average however, hourly rates are around $30.00, according to Indeed.
How to Get Started: Freelancing platforms like Upwork and Fiverr can help you build a portfolio of samples for professional clients.
25. Sell Clothes Online
What to do with that lovely wool sweater from Aunt Linda that just isn't to your taste? Sell it online, of course! Instead of donating gently used clothes, consider selling them to other fashion and budget-conscious individuals via an online platform. Your wallet — and the environment — will thank you.
If you're already an avid thrifter or clothes swapper, consider focusing your efforts on upmarket brands and vintage designer goods. Rare finds can command prices in the thousands on resale and specialist sites.
Pay: Most resale platforms will price pieces based on a percentage of the retail price if known.
How to Get Started: Platforms like Poshmark and thredUP handle shipping and logistics in return for a small commission.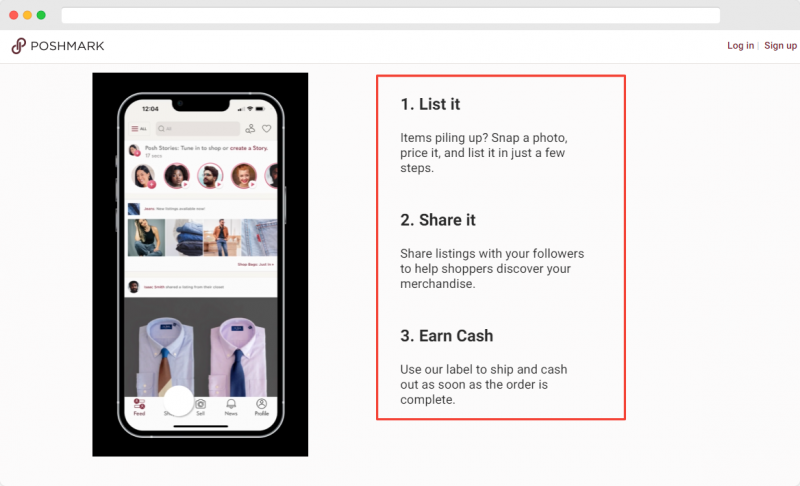 ---
Offline Side Hustles For Teachers
If you're ready to step away from screens and appreciate the opportunity to earn extra income while helping others face-to-face, these offline side hustles may be for you.
26. Baby or Senior Sitting
Who better for parents to trust their children than a teacher? Enjoy the company of youngsters without the pressure of grades or lesson plans when it suits your schedule. The same traits that make you a great educator also translate to senior care: such as patience and organization. In either case, you'll have the satisfaction of enriching the daily lives of children and adults with your expertise.
Before advertising your services, make sure you're up-to-date with your CPR and First Aid certifications, as many booking platforms (and families!) require you to provide them.
Pay: According to Care.com, hourly rates for in-home care start at $17.50 for children and $20.00 for seniors who do not require assistance with medical care or personal hygiene.
How to Get Started: Connect with potential clients directly via platforms like Care.com or Sittercity.
27. Dog Walking
Whether you can't get enough of a man's best friend or just want to "borrow" someone else's pet for a few hours, dog walking can help you get your furry fix and earn some extra cash. An excellent choice for anyone looking to add some low-impact exercise to their routine, dog walking also gets you out of the house and moving.
If you don't have experience with dogs, you may want to advertise as a single dog walker. Those who have trained or worked with dogs before may be able to find clients through platforms for semi-professional walkers. This can be a great side hustle for teachers that love spending time with pets.
Pay: According to ZipRecruiter, dog walkers typically earn $15.00 an hour, plus tips.
How to Get Started: Advertising locally and on social media can connect you with clients, but platforms like Rover and Wag! are also popular – just be aware that commissions usually run around 40% of your hourly rate.
28. House Sitting
Looking for a temporary change of scene? Experiment with a new lifestyle for a few days and get paid to do it by volunteering to look after someone else's home. In addition to providing travelers with peace of mind, you'll have the chance to explore new neighborhoods or discover new sides to your city.
Other house-sitting responsibilities might include feeding and walking pets, collecting mail, watering plants, receiving important packages, and signing off on routine services, such as lawn care.
Pay: Most house sitters charge between $35.00 and $50.00 per day, but you can charge more if you're willing to travel to higher cost-of-living areas.
How to Get Started: Word of mouth can net you your first clients in the form of friends and neighbors, but platforms like TrustedHouseSitter will also connect you with homeowners in need in exchange for a commission.
29. Flip Furniture
Apartment decorated with adorable flea market finds? Always ready to try the latest IKEA hack from Pinterest? Furniture flipping might be for you. You'll need time and patience to comb through local flea markets, thrift stores, and buy-nothing groups, as well as some creativity and elbow grease, but the results — and the profit margins — make it all worthwhile.
This particular side hustle can take time to gain traction while you source appropriate pieces and restore them, but the opportunity to work with your hands and showcase your creativity makes this a uniquely satisfying side hustle.
Pay: How much you make flipping furniture will vary based on your patience and, in some cases, restoration skills. Skilled flippers can command up to $200 per piece.
How to Get Started: Begin your career as a flea market forager by learning how to identify promising pieces and prepare them for resale.
30. Complete Micro Tasks
Watering plants, assembling new furniture, organizing files, and packing for a move. These are some of the odd jobs you'll find posted on popular websites designed to help those with minimal free time stay on top of routine home care tasks.
Most platforms allow users to rate the quality of your service, so be careful to select tasks where you're confident you'll succeed. Be aware that you may also need to provide your own tools and supplies for some tasks.
Pay: Platforms like TaskRabbit allow you to set your own rate depending on the type of task. Your rate will vary depending on your skills and scope of services.
How to Get Started: In addition to TaskRabbit, platforms like Handy and Thumbtack connect busy homeowners with those with the skills to assist with routine tasks.
31. Cook For Others
Bring the comfort of a home-cooked meal to time-starved professionals, sleep-deprived new parents, or patients recovering from medical procedures with meal prep or delivery service. Depending on your culinary abilities and kitchen capacity, you might offer to batch cook reheatable dinners for busy students, create special dishes for family celebrations, or even just prepare ingredients for a week of meals.
Renting commercial kitchen space can dramatically increase your capacity or make house calls to your clients' kitchens. Unless they pick up, be sure to factor in delivery costs, too.
Pay: Set your own rates based on ingredient prices, time to prepare, and even delivery costs. According to Eatwith, you can earn up to $700 for hosting each event.
How to Get Started: Airbnb experiences and platforms like Eatwith can help you advertise your culinary expertise to like-minded foodies with cash to spare.
32. Become a Tour Guide
Local experts in popular travel destinations can put their knowledge to good use as tour guides. Whether you're a history buff or just someone who knows all the best food trucks in a 50-mile radius, visitors will pay to get the inside scoop from someone with on-the-ground experience.
Don't live in a well-known area? Many travelers enjoy the chance to step off the beaten path or a unique perspective. Farms, wineries, and homesteads, for example, can become popular destinations all on their own when open to the public.
Pay: Tour guides in popular tourist destinations typically charge around $26.00 per hour but can earn significantly more with tips.
How to Get Started: Savvy social media accounts and platforms like Airbnb experiences help curious tourists find and book you.
33. Become a Handy Person
If you've had success with micro tasks and want to up your game (and your profits), consider advertising specialist services on platforms dedicated to home maintenance. Taking on larger projects can require more of a time commitment, but higher hourly rates for your expertise sweeten the deal.
Possible tasks might include wallpaper hanging, intensive gardening, move-out cleaning, or simple home repairs. Be sure before accepting a job that you have the skills and the tools needed to perform the task. Anything involving electricity or plumbing, for example, is probably best left to experts.
Pay: Set your own rate based on the requested task and materials required. Depending on your skill, you could earn between 50 to $200 per project.
How to Get Started: Homeowners and handy people can find each other via platforms such as TaskRabbit, Handy, and Thumbtack.
---
Gig Economy Side Hustles For Teachers
Looking for a secondary course of income but want to avoid fixed time commitments or startup costs? These gig economy jobs allow you to work whenever you like and don't require investments in supplies or training.
34. Become A Rideshare Driver
Put your daily commute to good use and sign up to carpool for cash with popular rideshare services. Or save your drive time for peak hours in evenings and weekends and earn money while helping others enjoy a night out responsibly or get to their airport with time to spare.
While the make and model of your car won't affect rates, you're more likely to receive higher ratings from customers if you arrive in a clean, well-maintained vehicle. You'll also need to think about fuel prices to ensure you're turning a profit while driving.
Pay: Most rideshare drivers net around $18.60 per hour, but it's possible to earn more during busy periods in congested areas.
How to Get Started: Unless you have a license and insurance to operate as a taxi or chauffeur, you'll need to sign up with a rideshare platform like Uber or Lyft to transport passengers.
35. Become A Delivery Driver
If you enjoy exploring your neighborhood by car but could do without the chatty passengers, delivery driving might be your ideal. While food delivery will always provide steady work, newer services that function more like messengers for urgent packages or documents are gaining ground.
As with rideshare driving, you'll need to think about driving time and fuel consumption to ensure you turn a profit. Hate driving? Bike deliveries may be an option if you live in a city.
Pay: Most drivers earn around $19.50 per hour, though rates vary depending on the company, location, and tips.
How to Get Started: From DoorDash to Instacart to Amazon Flex to Uber Eats, there's a platform for just about anything, from tomatoes to toilet paper.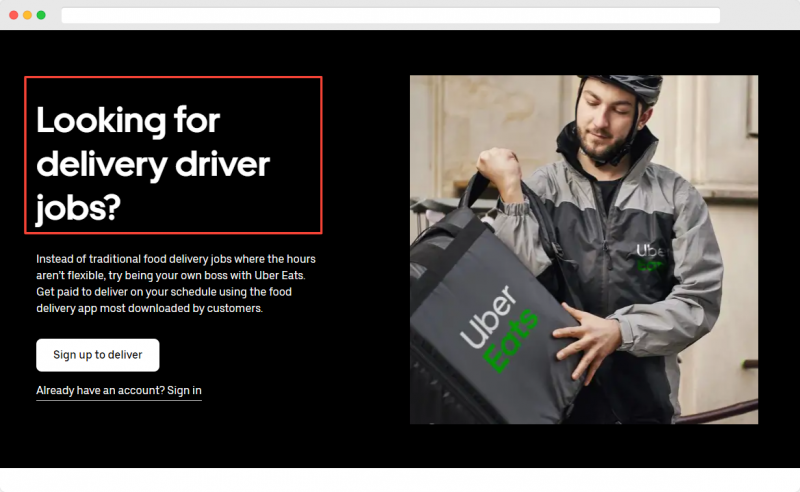 36. Rent Out Unused Space
Have a spare room, extra parking space, or even a parcel of vacant land? Why not make use of the space by offering it up as temporary or long-term storage? As long as you can guarantee regular access and the security of the space, you're good to go. No cleaning or complex paperwork is required.
Before signing up to store goods, be sure you've read and understood a platform's terms of service. Pay close attention to insurance options and your obligations. If you choose to rent space privately, don't skip signing a simple rental agreement that spells out how and when other people can access your space.
Pay: Your earning potential will vary depending on what you end up renting. For instance, you can make anywhere between $500 to $600 per month renting your garage (maybe less or more, depending on where you live). Renting a driveway can get you anywhere between $50 to $200.
How to Get Started: Neighbor.com and similar platforms will connect you with those searching for a place to stash important or bulky items. If you're renting independently, draw up an agreement to protect yourself in case of loss or damage.
37. Rent Out Your Car
If your vehicle spends more time in the garage or your parking lot than on the road, renting it out for a few hours — or a few days — can provide some additional income. Due to insurance requirements, you'll need to register with a private platform to ensure you and your renters have the proper coverage, however these platforms also do the legwork of matching you with pre-reviewed renters.
While some platforms operate on a single-use philosophy, others provide opportunities to scale up as earnings increase. Depending on demand, your side hustle could expand into a small business.
Pay: Earnings will vary depending on the type and condition of your vehicle, as well as availability. Some drivers report earning up to $7,000 per year in peak locations.
How to Get Started: To start 'renting' your car, have a look at platforms like Turo and GetAround and compare rates.
38. Rent Out Your Home
Earn money while on vacation by renting out your home or making new friends by hosting guests in your spare bedroom. If you've got extra space and don't mind the idea of sharing living quarters, a listing on one of the many (many) platforms dedicated to alternative lodging may be just what you need to finance your own travel.
While Airbnb remains the best known of the short-stay, private rental companies, be sure to check out the competition to find the best fit for your preferences and desired income. Teachers living in certain areas, such as New York or California, will also need to take into account local ordinances limiting how many days per year they can rent out a primary residence.
Pay: Have a look at listings in your area for similar properties to estimate your nightly rate, but don't forget to calculate overheads like cleaning!
How to Get Started: From Booking.com to Airbnb to Vrbo to Flipkey, there's a booking platform catering to almost every type of property or style of travel.
---
Final Thoughts
Whether you're looking for a side hustle to boost your disposable income, meet savings goals or keep the lights on and the rent paid, know that you have options. Take your time and consider your available resources before committing to avoid burnout and look for opportunities that align with your passions and interests as much as your desired paycheck.
Get our free Side Hustle Handbook with the best strategies to multiply your income sources today.
Plus our best money tips delivered straight to your inbox.

Laura Wolfe is a freelance writer covering topics including personal finance, retail investing, and FinTech. Before transitioning to writing full-time, Laura worked as a lawyer specializing in cross-border disputes. She believes in empowering individuals to make smart decisions with their money in a rapidly-evolving economy.