Stock Rover Review 2023: Research Stocks & More
Stock Rover is a an investment research and analysis tool that allows users to perform technical and fundamental analysis.

Reviewed By

Vanja Petrovic

Many or all of the products featured on this page are from our sponsors who compensate us. This may influence which products we write about and where and how the product appears on a page. However, this does not influence our evaluations. Our opinions are our own. Here is a list of our partners and here is how we make money.
---
The information provided on this page is for educational purposes only. The Modest Wallet is a financial publisher that does not offer any personal financial advice or advocate the purchase or sale of any security or investment for any specific individual.
Active traders and self-directed investors should use Stock Rover because researching investment opportunities before investing is a must. Moreover, this stock screener provides more features and suits your research needs better than your brokerage's stock screening service. Most importantly, Stock Rover is one of the best investment research and screening tools available.
The screener is aiming to level the playing field between institutional and casual investors. By providing quality investment research at a reasonable cost, the platform erases the disadvantage retail investors had to accept for a long time.
This review will focus on Stock Rover and how the investment research platform works. We will look at the company's features, the many available plans, positive and negative aspects, who may find using Stock Rover helpful, and if the tool is worth your money.

Quick Summary: Stock Rover is an investment research and analysis tool that allows users to perform technical and fundamental analysis on various securities. The tool allows investor to compare stocks, ETFs and even mutual funds.
Promotion:14 day free trial
Pros:
Wide range of screening tools

Compare stocks, ETFs and mutual funds

Portfolio tracking

Integration with a number of brokerages

Free accounts available
Cons:
No mobile apps

Limited customer support

Free version rather limited
What Is Stock Rover?
Stock Rover is a premium investment research and analysis tool that is better at performing fundamental and technical analysis than most traditional platforms. The firm's offering is perfect for comparing stocks, ETFs, and mutual fund investment options. Its functional features include various high-quality screeners that help retail investors find suitable investments.
How Does Stock Rover Work?
Stock Rover offers four subscription plans that come with multiple levels of features, which help the different investor types make profitable investments in the stock market.
To open a Stock Rover account, go to the company's website and click on the Free Sign Up button. First, you will be asked to create a Stock Rover identity consisting of a username, password, and email address. Next, enter your investment expertise and where you heard about Stock Rover before signing up as a free user.
By signing up to the platform, you activate a free-of-charge 14-day trial of the Stock Rover Premium Plus subscription and free personalized email support for the first 30 days.
Stock Rover Features
The platform offers an array of features that help retail investors make informed decisions. Depending on the plan you chose, your access to the features below may be limited or not at all. Have a look at Stock Rover's brilliant features below:
Screening Strategies
Use Stock Rover's powerful stock and ETF screening strategies and the many available key metrics to find perfect investment opportunities. The Custom Screener allows you to screen for your preferred investment strategies — this can be value, momentum, quality, dividend growth, or any other factor you like. If you are a fan of ETFs (and a Premium user), you can apply the ETF screener and go through a myriad of exchange-traded funds to find a suitable one to further diversify your portfolio.
Another good screening strategy for paying investors is using Guru Strategies, which utilize the investment strategies of famous professional investors such as Warren Buffett, Benjamin Graham, and Peter Lynch. Leverage their work and use metrics like the Piotroski F-Score to find suitable investments.
The platform also offers writing sophisticated custom equations that are based on historical data up to 10 years, and the Stock Rover Screener Library lists more than 130 pre-built screeners to filter investment ideas.
In a nutshell here are the screening strategies available to Stock Rover users:
Custom Screeners: Users are able to customize the screener depending on what they are trying to research. There are more that 100 metrics available including buyback yield, cash return, dividend yield, earnings power value, forward P/E, PEG forward, PEG trailing and many more.
ETF Screening: Stock Rover can help you sift through thousands of ETFs and research important metrics like expense ratios, net assets, Morningstar ratings, manager tenure and more.
Guru Strategies: Users can filter stocks and ETFs using indicators made famous by investors like like Benjamin Graham, Peter Lynch and Joel Greenblatt. Some of these indicators include Piotroski F-Score, Price to Graham Number, Price to Lynch Fair Value, Greenblatt Return on Capital, Greenblatt Earnings Yield, Shiller PE and more.
Historical Data & Equations: Users can write advanced custom equations and filter on historical data. This tool allows advanced users to get sophisticated with their research.
Screener Library: This feature allows users to browse and use hundreds of filters like Safe Small Caps, Small-Mid Cap Growth, Tech Growth, Staples Growth, Momentum, Safe Dividend Growth and many more.
Stock & ETF Comparison
Besides screening investments, Stock Rover also enables you to compare stocks and ETFs in various ways. Part of this powerful specialty feature is stock, ETF, and fund insights which provide detailed fundamental data, cash flow, earnings, and more. To forecast potential losses, the Investor Warnings feature looks at 29 issues of potential concern.
The Stock Ratings feature distills historical data into percentile performance grades for stocks, making them easy to evaluate. To compare a company's year-to-year or quarter-to-quarter performance, you can use the Comparative Financial Statements feature to analyze the company's performance.
With Dividend Insights, you can analyze dividend performances of stocks, ETFs, and mutual funds, including past and upcoming dividend payment information. Ultimately, Analyst Ratings illustrate how professional analysts view certain stocks, including buying, holding, or selling them.
Investor Warnings
The Investor Warnings feature looks at 29 separate issues of potential concern and flags which ones a given stock is affected by and to what extent. The warnings cover a wide range of issues like of issues concerning financial and operational performance, price technicals and analyst estimates.
Some examples of the indicators and metrics that can be flagged as an investor warning include:
The Piotroski F score
The Altman Z-score
The Beneish M-score
Declining sales growth
Declining EPS growth
Earnings misses
Dividend cuts
High stock-based compensation
Share dilution
Research Reports
Stock Rover also provides comprehensive research reports on more than 7,000 stocks. These up-to-the-minute reports cover all the premium metrics and quantitative ratings Stock Rover tracks and the screener delivers them in a digestible PDF format. Free samples are available for the Dow 30. All other reports come at an additional charge.
Portfolio Management
Stock Rover's Portfolio Management includes multiple features which allow you to get a holistic view of your entire portfolio, including detailed performance information.
With Portfolio Performance, you can track how your portfolio performs on an absolute basis or relative to a benchmark like the S&P 500. Using Automatic Portfolio Reporting, you can receive daily, weekly, or monthly reports on your portfolio. You can also analyze your portfolio with Stock Rover and benefit from detailed portfolio analytics, as well as an analysis of how your positions contribute to your portfolio returns.
Stock Charting
If you want to visualize and overlay fundamental and technical indicators, then Stock Rover's easy-to-use Stock Charting feature is for you. This feature enables you to chart your portfolio versus the S&P 500 (portfolio charting), stack up fundamental metrics against each other, or compare the same metric for multiple companies (charting fundamentals), as well as compare your portfolio against any benchmark you like (benchmark comparisons).
Correlation Analysis Tool
This feature allows users to build portfolios that are less risky and more diversified by identifying the correlation (positive or negative) between different assets. Stock Rover gives users the ability to determine the correlations between stocks, ETFs, indices, and even portfolios and watchlists over any date range. Keep in mind this feature is only available to Premium and Premium Plus users.
Fair Value and Margin of Safety
The Stock Rover fair value and margin of safety is a features that measures the rank of a stock compared to the overall market. These scores include valuation, growth, profitability, capital efficiency, financial strength, quality, sentiment, momentum, the Piotroski F-Score and the Altman Z-Score.
The cool thing about this feature is that it allows you to assess the performance of a stock against its peers and the market in a matter of minutes.
Stock Ratings
Another handy feature that can help you asses the performance of a stock is the "Stock Rating". In essence, Stock Rover grades a stock using a number of parameters like growth, valuation, efficiency, financial strength, quality, dividends and momentum. An overall grade is given for each stock, making it easy to evaluate and compare different investment opportunities.
Mobile Platform
Stock Rover is a mobile-friendly platform and works well on desktops, laptops, tablets, and smartphones. The platform uses many standard software user interface conventions and provides full functionality in your browser. Unfortunately, an app is not supported.
Educational Resources & News
Part of Stock Rover's educational resources are the research reports we already talked about. In addition, there is a small video library that covers the different membership plans, offers an introduction to Stock Rover and the Table (the company's data spreadsheet), gives a screener tour, and shows how to connect brokerages.
Moreover, the Stock Rover Blog provides education on stock research, product features, and investing. You will also find a weekly market brief there.
To stay informed, you can look up the news in the newsfeed, which is pulled from Yahoo and Benzinga, and analyze market news from a range of other sources.
Watchlists
With Stock Rover, you can create watchlists to track stocks or securities that might be interesting for future investments and aren't part of your current portfolio. Then, you can analyze the stocks on your watchlist using various metrics to see if they still meet the criteria you set a while ago and are worth buying.
Notifications & Alerts
The platform also makes it possible for you to set specific real-time alerts and receive notifications by email and text. These announcements are triggered when certain important situations and events such as price drops, value percentage changes of stocks, or dividend announcements happen.
Broker Integration
As part of the portfolio management, the platform enables you to connect your brokerage account to Stock Rover, no matter your chosen subscription plan. This makes it easy for you to keep your portfolio up-to-date. Stock Rover will automatically sync your brokerage account with the linked Stock Rover portfolio every night or whenever you visit the platform.
This service is possible due to the collaboration with the trusted data aggregation provider Yodlee. With Yodlee, you can map portfolio accounts and have complete control over which brokerage account you link to which Stock Rover portfolio.
Some popular brokerages available for integration include:
Stock Rover Pricing
Stock Rover offers four different subscription-based plans in total, including one free plan and three paid ones. Besides, new users enjoy a free 14-day trial of the Premium Plus plan.
Free
The free plan is perfect if you do basic research on individual stocks and want to get a feel for the market. It covers more than 8,500 North American stocks, 4,000 exchange-traded funds (ETFs), and 40,000 mutual funds. The core features include:
Portfolio management
Flexible charting capabilities
Brokerage integration
In-depth market news
Daily analyst ratings and rankings.
Essentials
The Essentials plan is Stock Rover's entry-level paid plan. It is offered at $7.99/month, $79.99/year, or $139.99/two years. The offering comes with all of the free version's features and adds an array of powerful tools including:
260+ financial metrics
Five years of historical financial data
Flexible stock screening
Customizable views and columns
The Stock Rover Investment Library
Robust investment comparison.
Premium
For $17.99/month, $179.99/year, or $319.99/two years, you can enroll in the premium plan, which is perfect for active traders who need more advanced research tools. You get everything from the Essentials plan plus:
A decade of financial history
Data export
Powerful ETF and stock screening
Advanced alerting
Correlation analysis
Prioritized email support
Premium Plus
Data fans can enjoy the full suite of features for $27.99/month, $279.99/year, or $479.99/two years in the Premium Plus plan. This plan gives you all the features that exist at Stock Rover. Everything from Premium is included, as well as:
300+ additional metrics
Custom metrics
Stock ratings
Investor warnings
Ratio charts
Much higher data limits
Top-priority email support.
Stock Rover Security
Yes, Stock Rover is secure. The reason is that the platform uses the secure HTTPS protocol for communication between your browser and its servers. All network traffic is encrypted and can't be decoded. In addition, stock Rover's servers are locked and protected by multiple layers of firewalls and only a small set of authorized users have access to the database.
Stock Rover Customer Service
First of all, all users can send an email to the Stock Rover support team. However, only paid plan subscribers (Essentials, Premium, Premium Plus) enjoy full email support and are guaranteed to receive a response.
Premium and Premium Plus members on yearly or two-yearly plans can further add prioritized hotline telephone support for an additional $50/year. The team is available on weekdays from 9 AM to 5 PM (Eastern). Having enrolled in telephone support, your account is also treated with higher priority.
Stock Rover Pros
One of the most powerful stock screening tools in the industry
Easy integration with your brokerage account
14-day trial of the Premium Plus plan
An interactive charting tool is available
Different plan options are available, including a free plan
Multiple stock ratings
Extensive educational and beginner-friendly resources
Automatic portfolio tracking and analysis tool
Mobile-friendly platform
Stock Rover Cons
The different plan options might confuse new investors
Research reports may not be worth the extra cost
Platform layout may be overwhelming
More fundamental than technical analysis tools
No brokerage service is offered
No dedicated app is supported
Customer support only by email and phone support only for premium members at an additional cost
Stock Rover Alternatives
If you like what you've read so far but don't know yet if the robust Stock Rover offering is the perfect solution for your investment activities, we have two other stock screeners that might be worth a look:
Atom Finance
Atom Finance delivers high-quality institutional-level data to retail investors for free or at $9.99/month (Premium). You get access to great features, including its excellent stock screener using real-time metrics.
You can integrate your brokerage account, track your entire portfolio, create custom hubs to track your filtered company's performance, and make assumptions about the future using the Sandbox feature. You can also search relevant SEC filings and other documents, check market news, and benefit from analyst estimates.
In contrast to Stock Rover, you also have a mobile app and an exclusive investing community where you can discuss everything finance. Read our full Atom Finance review to learn more.
Trade Ideas
Another option is Trade Ideas. The platform uses artificial intelligence to stream real-time trading ideas, offers a chart-based visual trading assistant, and lets you set up to 500 price alerts. Premium members further have access to a virtual trading analyst, entry & exit signals, and backtesting.
Compared to Stock Rover, Trade Ideas offers only two monthly paid plans, which cost $118/month (standard) or $228/month (premium). Although the annual pricing is considerably cheaper than the monthly payments, it's still significantly more than what Stock Rover asks for.
Who is Stock Rover Best For?
Stock Rover is a powerful tool enabling you to research and compare stocks, ETFs, and mutual funds while providing in-depth data, charts, and metrics on them. The platform is a perfect solution for active traders and long-term passive investors who want to find a profitable investment as the offering exceeds most brokerage's basic tools.
Thanks to the four different plans, you can use the plan with the features you want to apply when researching securities. And when you outgrow your current level, you just upgrade your plan without having to change the platform.
Stock Rover FAQ
Although we have reviewed Stock Rover in detail now, we still want to answer three of the most frequently asked questions regarding the platform:
Is Stock Rover Worth It?
Using a stock screener makes you a better trader and can significantly increase your returns. Stock Rover is one of the best screeners and investment research tools available and has many brilliant features to help you execute your personal investing strategy.
The four subscription plans range from Free to Premium Plus which gives users flexibility to choose an option that fits their needs. The Premium Plus package costs less than $30 per month or $20 per month if you buy the bi-yearly subscription. That's a fair price if you are a trader looking for a robust stock screener.
Is Stock Rover Safe?
Stock Rover protects your personal information and brokerage account details through various security measures. Your data is stored on servers in secure data centers in the US and only user information necessary to provide their service is stored. Your data also won't be sold or distributed to third parties.
Does Stock Rover Provide Real-Time Quotes?
The platform may face quote delays from exchanges that range from one minute (most stocks) to five minutes (more obscure stocks) to fifteen minutes (international and small-cap stocks).
However, data refreshes at every click, and Premium, as well as Premium Plus members, can use the auto-refresh feature that automatically updates the data even if you aren't using the platform
Powerful charting capabilities
More than 130 screening tools
Integration with most brokers
More than 7000 stocks available
Final Thoughts
With its robust offering and its excellent features, Stock Rover is ahead of what regular brokerages or sites like Yahoo Finance offer. As a result, the platform can make you a better trader and generate better returns over time, being a valuable asset when researching and screening stocks that fit your personal investing strategy.
The available subscription plans allow you to grow from beginner on the free plan to advanced investor on the Premium Plus plan and provide you with the tools that fit your current level. Besides, the Premium Plus plan is perfect for investors who want the full range of features which still is considerably cheaper than other research-providing services.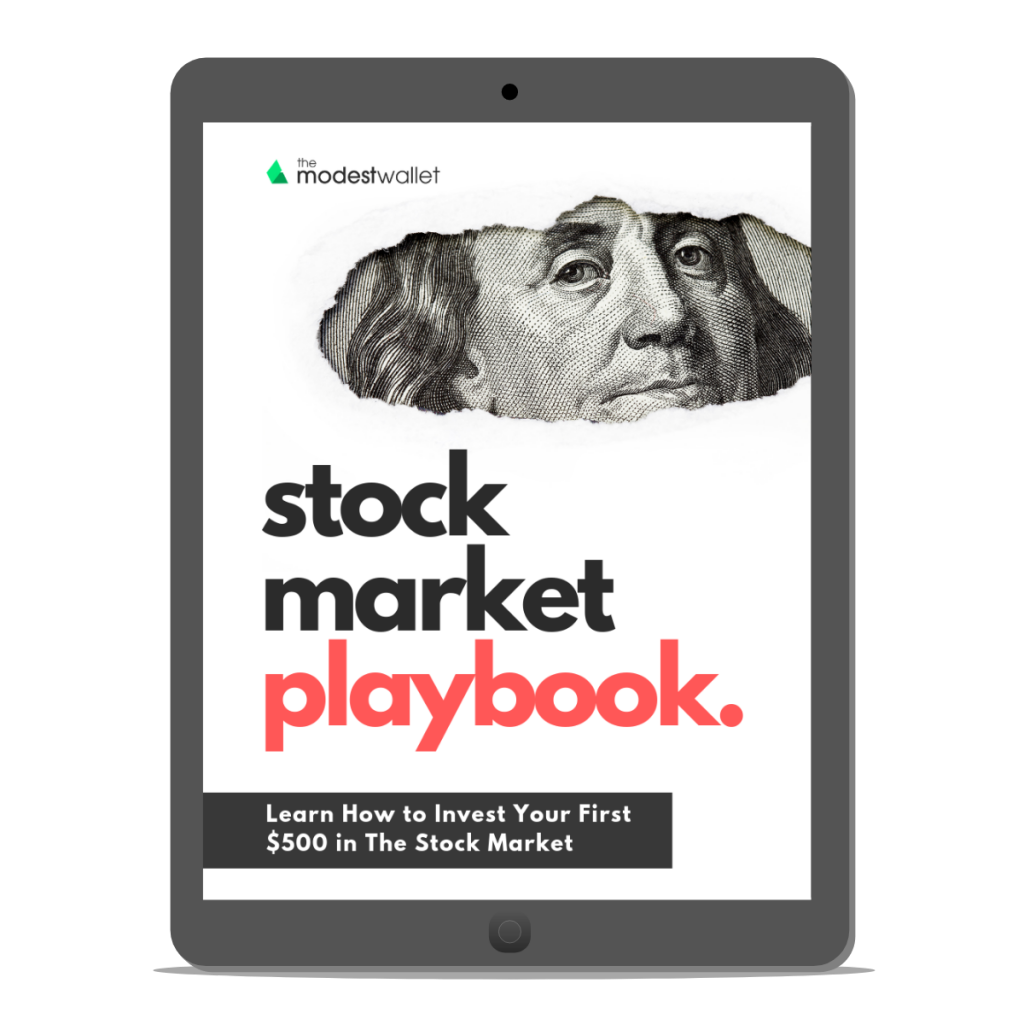 Get our free Stock Market Playbook to learn how to invest your first $500 in the stock market.
Plus our best money tips delivered straight to your inbox.

Carsten is a Freelance Copywriter with a personal interest in money management and investing. Besides taking care of his investments, he loves traveling, reading books, and working out (calisthenics & yoga).