TC2000 Review 2023: Features, Pros, and Cons
TC2000 provides powerful charting, stock & option screening tools together with trading features in a clean and easy to use platform.

Reviewed By

Vanja Petrovic

Many or all of the products featured on this page are from our sponsors who compensate us. This may influence which products we write about and where and how the product appears on a page. However, this does not influence our evaluations. Our opinions are our own. Here is a list of our partners and here is how we make money.
---
The information provided on this page is for educational purposes only. The Modest Wallet is a financial publisher that does not offer any personal financial advice or advocate the purchase or sale of any security or investment for any specific individual.
TC2000 is an industry-leading brokerage and charting platform that helps experienced traders make the most of their money.
But is TC2000 really the best platform for your trading needs?
In this TC2000 review, we're going to do a deep dive into everything that the company has to offer. We'll take a look at its features, pros, and cons so you can decide if you want to use TC2000 to take your portfolio to new heights.
Quick Summary: TC2000 is an advanced trading platform providing powerful charting and screening tools. The service also comes with a number of indicators, streaming data, option chains, trading windows, notepad, and watchlists.
Promotion: Get a $25 coupon (*towards your TC2000 service)
Pros:
Powerful charting and screening tool

Paper trading capabilities

Backtest scans and trading strategies

Customizable watchlists and stock alerts

30 day money back guarantee
Cons:
Only offers integrations with TC2000's brokerage

Budget-friendly silver plan is very limited

Too advanced for most new traders
---
What Is TC2000?
TC2000 is both an FINRA registered broker-dealer and charting platform. It was founded in 1998 as TeleChart by Worden Brothers, Inc., a specialty software company. Since then, the platform was rebranded and it now provides an array of trading services to US-based investors.
In addition to its stock, ETF, and options trading terminal, TC2000 offers a range of technical analysis features, including stock screeners, charting tools, customizable alerts, and watchlists.
---
How Does TC2000 Work?
If you want to use TC2000, your first task is to make an account. You can sign up for TC2000 by navigating to the company's website and clicking the button to create an account.
However, note that you have to make separate accounts for TC200's charting software and for its brokerage services.
To make an account for TC200's market research software, you simply need to provide your email address and credit card information.
On the other hand, the sign-up process for TC2000's brokerage services is much more comprehensive. To open a brokerage account, you must be a US resident and complete a detailed application. You'll be asked to provide personal information and information about your source of funds as part of this process.
Once your brokerage account is live, it should automatically link to your TC2000 software dashboard, so long as you used the same email address for both accounts.
---
TC2000 Features
TC2000 is a truly feature-rich platform for investors. Here's what you can look forward to if you make an account.
| | |
| --- | --- |
| Service | Stock Screener, Charting, Trading, Paper Trading, Backtesting and more |
| Pricing | $9.99/month (Silver), $29.99/month (Gold), and $89.98/month (Platinum) |
| Plans | Silver, Gold and Platinum |
| Mobile App | iOS and Android |
| Promotion | $25 coupon (*towards your TC2000 service) |
| Best For | Experienced investors who want a powerful charting and stock screening tool |
| Support | Chat, email ([email protected]) and phone (1-800-776-4940) |
Trading Features
Eligible investors can open a brokerage account with TC2000 that offers access to a wide range of trading features. This includes regular stock and ETFs trades as well as options trading and margin trading.
Note that TC2000's brokerage services are only available to US residents. You also need to apply separately for a brokerage account if you want to use the company's trading services.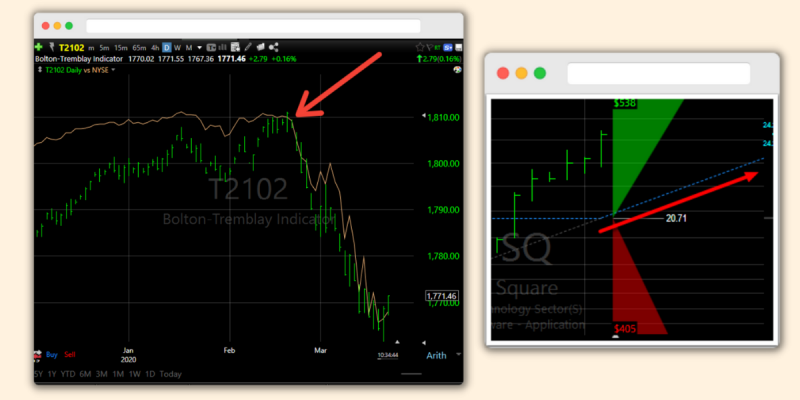 Brokerage Integration
If you have a TC2000 brokerage account, you can integrate your account into your TC2000 software dashboard. Doing so gives you access to a set of tools that let you place trades from your charts.
You can also use these tools to plot your past and open trades onto your charts. With the company's brokerage integration, you can also use TC2000's P&L Zones feature, which graphically displays your potential areas of profit and loss from your equity and options trades onto your charts.
Paper Trading Account
All TC2000 software subscribers get access to unlimited free paper trading. With this simulated trading feature, you can test out different trading strategies to learn and grow as an investor without risking any real money.
The company lets you make as many paper trading accounts as you'd like so you can set up different profiles to test your various strategies.
Watchlists
All TC2000 subscribers get access to customizable watchlists, which you can use to keep track of both market indices and specific assets. You can create multiple watchlists for different trading strategies or build different lists for various market sectors and industries.
TC2000 also has a cool feature where you can share your watchlists with others. If your friends also have a TC2000 account, they can see any lists that you share in their dashboard. You can even share your watchlist directly to your social media or via email.
Stock & Option Charts
To help you optimize your trading strategies, TC2000 offers a set of stock and options charting tools.
These charts let you see a stock's price action over various timeframes and you can overlay them with different indicators. For options trading, you can also plot options action and the underlying stock on the same chart for maximum convenience.
However, note that, while Silver subscribers can access TC2000's customizable charts, you can't use chart drawing tools unless you have a Gold or Platinum subscription.
Chart Templates
In addition to its fully customizable charting tool, TC2000 offers a number of pre-built chart templates. This includes standard chart templates like Candlestick charts as well as templates built for visualizing specific indicators like ADX Trend Strength. Additionally, TC2000 lets you build and save your own customizable chart templates for future reference.
Indicators
TC2000's charts come with a whole slew of pre-built indicators that you can use to identify good entry and exit points for your trades. The company has a large library of indicators that include everything from RSI and MACD to Aroon Oscillators for you to use on your customizable charts.
Advanced Comparison Tools
One of TC2000's coolest chart-based features is its advanced comparison tool. This tool lets you compare a stock's price chart to that of any index or even another stock. You can also override that stock's average price action across all of the other equities in its sector or industry.
TC2000 lets you plot up to 10 symbols on a single chart using its comparison tool. You can also customize the colors you want for each symbol to make your charts as readable as possible.
Built-In Option Strategies
If you're an options trader, you can make use of TC2000's built-in options strategies, which make it easier for you to visualize potential options trades.
With this feature, you can select any of TC2000's pre-built options trading strategies and overlay them onto an assets chart. Then, you can adjust your strike prices and expiration dates to try to find the best multi-leg option strategy for your needs.
Stock & Option Screener
Gold and Platinum subscribers to TC2000's software get access to the company's proprietary stock and options screening platform.
This stock and options screener comes with pre-built screens that you can use to quickly identify new potential trades. You can also build your own custom screening conditions, but doing so requires a working knowledge of coding and formula writing.
Personal Trading Journal
One of the best ways to improve your personal trading strategy is to keep a record of your trades so you can look back on them and learn from what did and didn't work.
To help you out, TC2000 offers a nifty personal trading journal. With this journal, you can write notes to yourself about specific charts, trades, or assets to quickly reference them in the future to learn from your successes and mistakes.
Alerts & Reminders
TC2000 offers a powerful collection of alerts for investors. These alerts include everything from standard price alerts to more advanced tools like trendline and conditional alerts.
Additionally, TC2000 lets you receive your alerts both in the app and as emails or text messages. Keep in mind that the number of active alerts that you get is limited based on your subscription plan (five for Silver, 100 for Gold, and 1000 for Platinum).
Pre and Post Market Modes
If you have a Gold or Platinum TC2000 plan, you can use the company's pre- and post-market modes tool, which lets you see trading volume data outside of market open hours.
This feature is particularly helpful because it shows you which stocks and ETFs are receiving unusually high levels of activity after hours. Spikes in pre- and post-market activity could indicate that there's some sort of major news about an asset in the works, so this feature helps you get a leg up on the competition.
Historical Condition Testing
TC2000 offers a historical condition testing feature for Platinum subscribers that lets you backtest your trading and scan conditions to see how they would've performed in the past.
In particular, the company's historical testing feature lets you see which percentage of stocks would've passed your scan condition over a specified timeframe so you can better plan your future trading strategies.
Historical Scan Results
In addition to historical condition testing, TC2000 also provides Platinum subscribers with historical scan results. These results work in tandem with historical conditions testing so you can see precisely which stocks would've passed your scan at any point in time.
For example, imagine that you created a scan for only S&P 500 stocks with an RSI of over 25. You can then limit your timeframe to the past month and then select a specific date on your chart. From here, you can drag your cursor along your chart to see a continuously refreshing list of what stocks would've met your scan conditions at any given point in your selected timeframe.
---
TC2000 Pricing & Fees
Anyone that wants to use TC2000 needs to sign up for a paid subscription plan. Here's a quick overview of what each plan offers.
Silver
With a TC2000 Silver plan, you get access to the company's customizable charts, watchlists, and notes. This plan also supports trading if you have a TC2000 brokerage account. However, it doesn't come with any of the chart drawing, stock scanning, or backtesting tools that you get with a Gold or Platinum account.
A Silver plan with TC2000 costs $9.99 when paid monthly. You can get a discounted rate of $8.32 per month when you pay annually and $7.49 per month when you pay bi-annually.
Gold
TC2000's Gold subscription plan comes with all the features of Silver plus:
EasyScan stock and options screener
Chart drawing tools
Multi-monitor workspace support
100 simultaneous alerts
Formula and conditions writing
Sortable watchlists
Customizable graphs
Pre- and post-market support
The Gold plan costs $29.99 per month when paid monthly. If you pay annually, you get a discounted rate of $24.99 per month and if you pay bi-annually, you get a discounted rate of $22.49 per month on your Gold subscription.
Platinum
The Platinum plan from TC2000 includes everything that comes with the company's Gold plan as well as the following features:
1000 simultaneous alerts
Historical conditions testing and scan results
Automatic refresh on scans
Ability to build market timing indicators from scans
Subscription fees for the Platinum plan are $89.98 if paid monthly, $74.98 monthly if paid annually, and $67.49 monthly if paid bi-annually.
TC2000 also gives Platinum plan subscribers a $25 coupon toward their subscription plan each month if you make at least one trade in your TC2000 brokerage account or maintain a $30,000 account balance.
Optional Data Fees
Keep in mind that TC2000's software plans don't include real-time data. If you want to add real-time data feeds to your TC2000 account, you need to purchase a data subscription.
The cost of these subscriptions varies from a low of around $1.50 per month for delayed Dow Jones Indexes to $50 per month for LiveBriefs by TM Newswires. However, the most popular data feeds are the real-time US Stock Data ($14.99 per month) and real-time US Options Data ($9.99 per month).
Trading Commission Fees
TC2000's brokerage is not a commission-free trading platform. All stock and ETF trades with the company's brokerage are charged a $4.95 commission.
The company also charges $0.65 per options contract plus $2.95 per options trade. Margins rates with TC2000 also vary between about 2.58% and 1.75% based on your account balance.
---
TC2000 Promotions
From time to time, TC2000 offers promotions to help new investors discover their platform.
Currently, all new subscribers to TC2000 can receive a $25 coupon toward their software subscription fees courtesy of The Modest Wallet.
---
TC2000 Customer Support
If you need help with your TC2000 account, you can get answers to most common questions through the company's detailed online help pages.
For more specific questions or concerns, you can contact TC2000's customer support team by phone or email. The company also offers a real-time chat feature on its website for questions about both its charting software and brokerage services.
---
TC2000 Pros
Very powerful charting and stock screening tool
Offers seamless integrations with TC2000's brokerage service
Lets you test out trading strategies using paper trading
Platinum plan subscribers can backtest scans and trading strategies
Includes customizable watchlists and stock alerts
Advanced charting tools offer comparison features and dozens of indicators
Comes with built-in chart and scan templates to help you get started
Software pricing plans are relatively affordable
---
TC2000 Cons
Market data costs aren't included in the subscription pricing
TC2000's brokerage charges pricey trading commissions
Only offers integrations with TC2000's brokerage
Budget-friendly silver plan is very limited
Too advanced for most new traders
Requires some coding knowledge to create custom scans
---
TC2000 Alternatives
Note sure that TC2000 is right for you? Here are two TC2000 alternatives to check out instead.
TC2000 vs. Trade Ideas
Trade Ideas is a stock screener and charting platform that offers premium technical analysis tools for the advanced investor.
What sets Trade Ideas apart from the competition is the company's fully customizable platform, which lets you access up to 20 charts at once. Trade Ideas also offers AI-driven trading strategies, hundreds of indicators and scanners, strategy backtesting, and a slew of real-time data so you can create customizable alerts.
Trade Ideas also offers integrations with E*TRADE and Interactive Brokers so you can trade right from your customizable charts, which is an advantage over what you get with TC2000. But, Trade Ideas is substantially more expensive than TC2000, so it's not great for traders who want to keep costs at a minimum. Read our full Trade Ideas review to learn more.
TC2000 vs. TradingView
TradingView is an extremely popular market analysis tool. It offers affordable subscription packages that include customizable scanners and charting tools for stocks, ETFs, futures, and even crypto.
With TradingView, investors can access a suite of robust technical and financial analysis tools, including charts, indicators, real-time market data, server-side alerts, and stock screeners. TradingView also offers paper trading, and you can integrate your brokerage or crypto exchange to the platform for live in-chart trading.
The best part? TradingView's subscription packages are generally more affordable than what you get from TC2000 and it offers a free basic plan. But, TradingView's features aren't as advanced as TC2000's, so it's best for budget-conscious traders or new investors. Read our full TradingView review to learn more.
| | | | |
| --- | --- | --- | --- |
| | | | |
| Our Rating | | | |
| Pricing | $9.99/month (Silver), $29.99/month (Gold), and $89.98/month (Platinum) | $118/month (Standard), $228/month (Premium) | $0/month (Basic), $14.95/month (Pro), $29.95/month (Pro+) and $59.95/month (Premium) |
| Stock Picking | No | Yes | No |
| Promotion | $25 coupon (*towards your TC2000 service) | 15% Off (First Month or Year) | 30 day free trial |
| Highlight | Historical condition testing and scan results | Auto-trading capabilities and brokerage integration | Large social community of active traders |
| Best For | Experienced investors looking for powerful charting and stock screening tool | Intermediate to advanced active traders | Active traders looking for a social twist |
| | | | |
---
Who Is TC2000 For?
TC2000 is a good option for experienced investors who want a powerful charting and stock screening tool to help them identify potential new investments. The company's customizable charts, scans, and watchlists are some of the most advanced in the industry, so they're a great option for active traders who feel constrained by the limitations of other charting platforms.
However, TC2000 doesn't support integrations with any brokerages besides its own pricey commission-based service. So you can't access some of the platform's most powerful features if you trade with a different broker.
You also have to pay extra if you want to access real-time market data in your TC2000 software, which is a setback as the software isn't much use without this information. But if you're an advanced trader who's willing to pay a little more to access top-notch charting and stock screening features, TC2000 is well worth checking out.
---
TC2000 FAQ
Here are our answers to some of your most commonly asked questions about TC2000.
Can I Use TC2000 for Free?
No, you can't use TC2000 for free if you want to save your watchlists and charts or access market data. All of the company's stock screening and charting tools require a paid subscription plan. However, you can use the company's limited simulator to test out TC2000's features for free before you sign up for an account.
Is TC2000 Worth the Price?
TC2000 can be worth the price if you're a very active trader who's looking for a powerful charting tool that also offers some stock and ETF trading. However, the platform is likely too overwhelming for new investors, so it's best for experienced traders that are looking to take their investment strategies to the next level.
Is TC2000 Safe?
TC2000 is a very reputable company that's been in business for more than 20 years. The firm's brokerage service is FINRA-registered and is fully regulated in the US. However, there's always a risk of losing money when you trade stocks and options, even when you use a well-established brokerage and charting platform like TC2000.
Is TC2000 a Brokerage?
TC2000 is technically a brokerage, however, the brokerage part of TC2000 is just one subsidiary of a much larger company. You can use TC2000's charting and stock screening platform without making a brokerage account with the firm.
Starting at $9.99/month (Promo $25 Off)
Customizable layouts of charts
Historical condition testing
Up to 1000 alerts
---
Final Thoughts
TC2000 is a solid charting and scanning software for day traders that also offers some nifty integrations with the company's brokerage service. It offers a collection of cutting-edge features that are ideal for intermediate and advanced traders who primarily focus on stock and options trades.
But TC2000's lack of integrations with other brokerages limits its functionality for some investors. The fact that TC2000 also doesn't include market data costs in its subscription fees isn't ideal, either.
That said, if you want access to some of the best charting and scanning tools in the business, TC2000 is definitely worth checking out.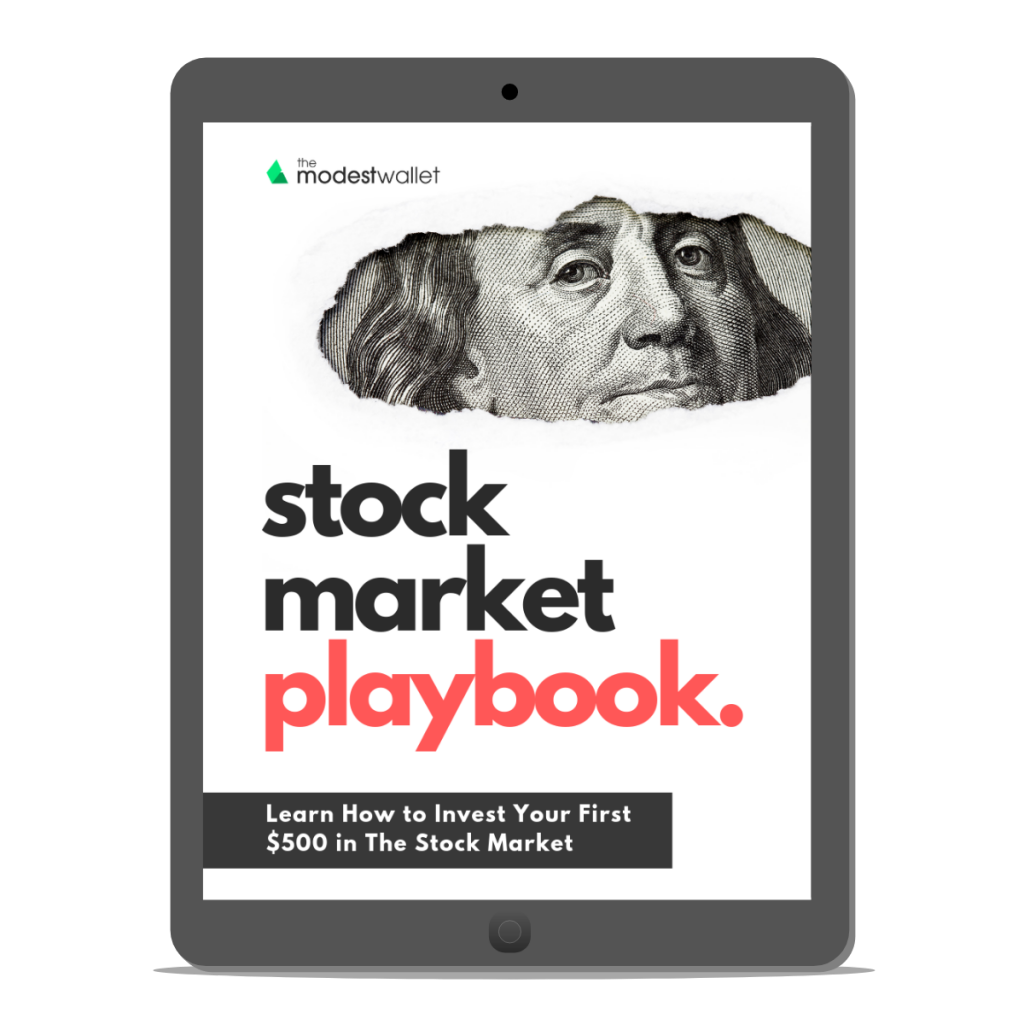 Get our free Stock Market Playbook to learn how to invest your first $500 in the stock market.
Plus our best money tips delivered straight to your inbox.

Gaby is a freelance writer and self-employed business owner with a personal interest in all things finance-related. She has a passion for educating others on how to make the most of their money and loves writing about everything from taxes to crypto.