TD Ameritrade Review 2023: More Than a Great Trading Platform
Many or all of the products featured on this page are from our sponsors who compensate us. This may influence which products we write about and where and how the product appears on a page. However, this does not influence our evaluations. Our opinions are our own. Here is a list of our partners and here is how we make money.
---
The information provided on this page is for educational purposes only. The Modest Wallet is a financial publisher that does not offer any personal financial advice or advocate the purchase or sale of any security or investment for any specific individual.
TD Ameritrade provides investment and trading services for more than 11 million investors and has an asset under management (AUM) volume of $1 trillion. The 500,000 trades that happen on their trading platforms every day are a testament to the leadership position TD Ameritrade holds today.
Ameritrade Clearing Inc. went public as Ameritrade in March of 1997 and acquired its competitor TD Waterhouse in 2006. The two became TD Ameritrade, one of the largest discount brokers in the United States.
In October of 2020, the Charles Schwab Corporation acquired TD Ameritrade in an all-stock deal worth about $22 billion. However, the two firms will remain separate brokers for the foreseeable future until the merger is fully completed over the next two to three years.
This review will focus on the wide range of TD Ameritrade's brokerage features, including commission-free trading of stocks and ETFs, various asset classes, dividend reinvestment plans, retirement accounts, and their excellent trading platforms. We will also look at their pricing and fee structure, pros & cons, and who should use TD Ameritrade.

on TD Ameritrade's website
Quick Summary: TD Ameritrade provides investment and trading services for more than 11 million investors and has an asset under management (AUM) volume of $1 trillion. TD Ameritrade offers zero-commission trades, an impressive trading platform, and excellent research tools for active traders.
Promotion: None
What Is TD Ameritrade?
TD Ameritrade is a broker that trades a wide range of asset classes for its investors. These assets include basic investments such as stocks, ETFs, mutual funds, options, and fixed-income products (bonds and CDs), as well as advanced asset classes like futures, forex, foreign ADRs, and IPOs for qualified accounts.
TD Ameritrade pioneered using technology to make investing easier and faster. Today, the brokerage firm offers a great trading platform experience to every investor who utilizes their services. Whether you prefer a web-based platform, a desktop platform, or mobile apps to make your investments, TD Ameritrade could be the right option for you.
TD Ameritrade empowers self-directed investors and frequent traders to reach their money goals and control their financial lives, The discount broker provides many exceptional educational tools and resources to traders interested in learning more about investing, finetuning skills, and practicing trading through a mock trading account.
See Also: 12 Best Online Brokers for Stock Trading
How Does TD Ameritrade Work?
Beginner investors, as well as frequent traders, will find a great partner in TD Ameritrade. The broker makes it easy to profit from its vast range of investable assets and offered services. Choose your preferred account from the list of account types below and start investing:
Investing Account Types
TD Ameritrade is a full-service broker and offers a wide range of account types to its investors. The most common account types are available through TD Ameritrade are:
Individual taxable brokerage account
Joint tenants account with rights of Survivorship
Traditional IRA
Roth IRA
Rollover IRA
SEP IRA
SIMPLE IRA
Solo 401 (k)
529 plan for your child's college education
Custodial accounts
Specialty accounts for businesses
Opening an Account
TD Ameritrade lets new customers open an account on their website or mobile apps. Doing so is hassle-free, and it takes only a few minutes to complete the process.
Start the process by clicking on Open New Account on their website. After selecting your preferred account type, you will be prompted to enter your contact, personal, and financial information before reviewing the application. Complete the process by consenting to the terms and conditions and you will receive your user ID.
No minimum opening deposit is necessary, so you can start investing immediately. However, if you want to trade options or on margin, a $2,000 minimum is required.
See Also: 12 Best Robo-Advisors: Automate Your Investments
TD Ameritrade Features
The broker offers many outstanding features to its investors. These features include various trading and investing opportunities bundled under one roof, a dividend reinvestment plan, multiple trading platforms aimed at different skill levels, exceptional education resources, helpful research tools, and various retirement plans.
| | |
| --- | --- |
| Minimum Investment | $0 |
| Stock & ETF Fees | $0 per trade |
| Options Fees | $0 per trade + $0.65/contract |
| Mutual Funds Fees | $0 |
| Inactivity Fee | $0 |
| Withdrawal Fee | $0 with ACH transfers ($25 with wire transfers) |
| Investment Types | Stocks, ETFs, Options, Mutual Funds, Forex, Futures, and Bonds |
| Account Types | Individual Taxable, Joint, Traditional IRA, Roth IRA, Rollover IRA, SEP IRA, SIMPLE IRA, Solo 401(k), Coverdell, Partnerships, Custodial and Trust |
| Platform | Web-based, Mobile (iOS / Android), and WatchOS |
| Account Funding | Bank transfer |
| Paper Trading | |
| SIPC Protection | |
| Banking Services | |
| Support | Text, Live Chat, Phone and Email |
Commission-Free Trading
TD Ameritrade recently joined brokers offering $0 commission trades on a range of asset classes. However, TD Ameritrade didn't extend their range of commission-free trades as far as other major brokers did.
The broker cut commissions on online stock and ETF trades, with options being also free of the base commission but carrying a small contract fee. Commission-free trading through TD Ameritrade can be attractive. Besides, all of their other investment offerings are competitive and priced around the industry average.
Options Trading
Trading options should be done only by seasoned veterans because it comes with certain risks. However, once you understand options trading, it can be lucrative to execute single-leg and multi-leg option trades and trade futures options through TD Ameritrade.
Trading options is free of charge, but a contract costs$0.65. This contract fee is average for the industry and less than what other brokers such as Vanguard ask for. Keep in mind that a minimum deposit of $2,000 is required when trading options.
Mutual Funds Investing
With more than 13,000 mutual funds from leading fund families, TD Ameritrade offers a large selection of mutual funds to investors.
These 13,000 mutual funds also include more than 4,200 no-transaction-fee mutual funds, which is equal to or exceeds what other big brokers offer. Around 700 of those mutual funds have expense ratios of 0.50% or lower and some 1,300 mutual have an investment minimum of only $100 or less.
With such an extensive portfolio at hand, TD Ameritrade makes it possible for every investor to find and invest in their favorite mutual funds.
Futures Investing
Qualified investors can trade more than 70 futures and futures options via TD Ameritrade's platforms. Investors face futures transaction fees of $2.25 per contract, excluding exchange fees and regulatory fees.
It should be mentioned that this is an asset class that needs financial and investing experience and only experienced traders should utilize this asset class. However, with its comprehensive education on the topic, customer support, and innovative platforms, TD Ameritrade strengthens its investor's confidence in trading futures.
See Also: 7 Best Micro-Investing Apps
Cryptocurrency Trading
If cryptocurrency trading is what you love, you will only be happy with TD Ameritrade to some extent. You can access cryptocurrencies through ErisX and trade cryptocurrency spot contracts and futures contracts. Unfortunately, direct trading is not possible yet.
Fixed Income and Bonds
TD Ameritrade makes it possible to trade a selection of bonds and CDs on their platforms. The selection includes corporate bonds, municipal bonds, treasury bonds, and CDs, and are charged on a net yield basis.
Margin Trading
Investors that want to borrow money from their broker to leverage their portfolio position can open a margin trading account through TD Ameritrade.
However, interest rates for margin trading are at 9.5% for a balance of $10,000 and 7.75% for $100,000 or more. This margin rate is even higher than what expensive brokers, such as Firstrade, offer with their margin rate of 8.75% for a balance up to $10,000. Having said this, TD Ameritrade shouldn't be your first option for regularly trading on a margin.
IPO Investing
When private companies go public, they offer shares through the New York Stock Exchange or the NASDAQ in their initial public offering (IPO). Investors looking to invest in these companies can do so through TD Ameritrade because the broker will enable qualified accounts to participate.
Dividend Reinvestment Plan (DRIP)
TD Ameritrade makes it possible for investors to automatically reinvest their shareholder dividends and cash free of charge through their dividend reinvestment plan (DRIP).
More than 5,000 stocks and ETFs are eligible for the DRIP and all mutual funds are available for distribution reinvestment. Investors can buy fractional shares instead of whole shares when the received funds aren't sufficient to buy full shares.
Reinvesting your dividends can make a significant difference and impact your portfolio growth and the portfolio's value over time.
IRA and Retirement Accounts
For retirement investors, TD Ameritrade offers a variety of tax-advantaged retirement accounts to their clients so that every retirement investor can create a comfortable cushion for themselves.
The range of available retirement accounts includes traditional IRAs, Roth IRAs, rollover IRAs, SEP IRAs, and SIMPLE IRAs, as well as solo 401(k)s.
Trading Platform
TD Ameritrade takes the crown when it comes to trading platforms. Schwab will probably adopt this award-winning platform, which clearly illustrates that thinkorswim provides an excellent trading experience.
The broker offers four different platforms to cater to every investor's preference. These platforms are the web-based TD Ameritrade platform, the thinkorswim desktop platform, the TD Ameritrade mobile app, and the TD Ameritrade thinkorswim app. The two mobile versions correspond to its two main trading platforms.
This review will focus on the thinkorswim platforms, which are top recommendations for serious day, options, and futures traders.
You can customize the thinkorswim desktop platform down to the very last detail and every default setting is under your control. This customization is also shared across platforms. The thinkorswim platform provides an array of features that are used by professional traders daily. These features include extensive charting options, advanced trading tools, more than 400 technical analysis studies, customizable views and screeners, backtesting, real-time news, and many more. The list goes on and on.
Placing emergency trades is also possible through third-party platforms like Twitter Direct Messages, Facebook Messenger, and Apple Business Chat. A new feature is the possibility of voice-enabled investing through Alexa and in-vehicle systems such as Android Auto and Apple Car Play.
The TD Ameritrade thinkorswim mobile app is the mobile version of the thinkorswim desktop version and targets the same audience. The well-designed thinkorswim app features all the same powerful tools and also synchronizes with the desktop and web version.
All asset classes can be traded via the app, including futures, forex, and complex option ordering. This is often limited by other brokers. In addition, app users have access to chat support from the TD Ameritrade trading desk.
See Also: 12 Best Investment Apps: For Beginners & Pros
Paper Trading
Investors that are new to trading options will be eager to use TD Ameritrade's virtual trading simulator paper money. The trading simulator is a desktop-based platform directed at advanced and frequent traders who want to hone their trading skills. This is something very few brokers offer to current or potential clients.
The simulator includes a mock trading account with $100,000 of virtual money to practice with and offers a margin account to increase potential buying power. With the simulator, new investors can do anything on the mock platform that they could do on the real platform using real cash.
This simulator is a great way to get to know and try out TD Ameritrade's thinkorswim platform. It is perfect for clients who already know they will regularly use the platform but want to learn the features first. Existing clients can use it free of charge and a 60-day trial period is available to non-clients.
Managed Portfolios
To save time, investors can use one of TD Ameritrade's preset investment portfolios that are similar to robo-advisor managed portfolios. Your investments will be aligned with your goals and preferences.
It is also possible to work with a professional financial advisor to set up and manage a customized portfolio.
We will take a look at the managed portfolios service in more detail in a separate blog post.
Education and Research Tools
The educational and research offerings of TD Ameritrade are vast and outstanding. If traders and investors want to learn about investing and the stock market, they should turn to TD Ameritrade's education section no matter their current skill level.
The education section includes 200+ videos, hundreds of recorded webinars, tutorials, well-organized and well-written articles, slideshows, courses with quizzes, online live seminars, and many more. In addition, you can attend more than 1,000 live presentations across all TD Ameritrade branches in the United States every year.
With the help of artificial intelligence, TD Ameritrade also guides investors through its curriculum according to skill level (rookie, scholar, or guru). TD Ameritrade provides the resources and proposes possible next steps based on the selected skill level.
Investors that need various research tools also find everything they need at TD Ameritrade. The firm offers screeners (for stocks, ETFs, options, mutual funds, and fixed income products), calculators, trading Idea generators, and charting. Third-party research, analysis, commentary, and news are available from Morningstar, Credit Suisse, Reuters, Vickers, CFRA, and others.
Additionally, TD Ameritrade's live streaming network broadcasts financial content for 8+ hours per day to educate new investors and inform advanced traders. Schwab broadcasts via its network as well and these two will merge over the next 18 to 36 months.
TD Ameritrade also publishes a quarterly print magazine called thinkMoney and The Ticker Tape blog for both magazine lovers and blog readers. Both resources are all about financial education.
Customer Service and Support
TD Ameritrade offers excellent and accessible customer support to its clients. The range of contact options to get the help you need is endless.
Customer support is available via phone, text, email, and chat 24/7 while technical phone support is open Monday to Friday, 7 a.m. to 6 p.m. Eastern. Live support is also available on the TD Ameritrade mobile trader app.
If you need in-person support, TD Ameritrade has more than 175 branches nationwide to help you with your questions and issues.
Social media users also get customer support channels. Chatbot support is available via text, Facebook Messenger, Twitter direct message, and Apple Business Chat. Further, the virtual client service agent "Ask Ted" answers your questions and guides you to the content you are looking for.
See Also: Webull Review: Is Webull the Ultimate Free Investing App?
TD Ameritrade Pricing and Fees
With TD Ameritrade, investors can trade stocks, all ETFs, and more than 4,200 mutual funds free-of-charge. Options also don't face any commission fees but include a per contract fee of $0.65, which is close to the industry standard.
However, there are some fees to be aware of outside. OTC (over-the-counter) penny stock trades come with a commission of $6.95 per transaction; other brokers do not charge this commission. The mutual fund commission fee is $49.99. In addition, if you hold a mutual fund for less than 180 days, you will face a $49.99 short-term trading fee.
Futures and futures on options have transaction fees of $2.25 per contract, excluding exchange and regulatory fees.
If you are using the help of one of TD Ameritrade's employees for your trades, you will be charged a broker-assisted fee of $25, which is common with online brokerage firms.
When opening an account with TD Ameritrade, there is no minimum account deposit unless you want to trade options or on margin. For the latter, a $2,000 minimum deposit is required. A big plus is that the broker charges no annual or account inactivity fees.
If you want to transfer your account, the fee is $75 for a full transfer. A partial transfer isn't currently charged. Additionally, a paper statement fee of $2 occurs per statement but can easily be avoided when opting to receive statements electronically.
TD Ameritrade Security
TD Ameritrade offers the industry standard for their security systems. Although TD Ameritrade had a few missteps in the 2000s (i.e., a data breach in 2007), no significant security breaches have occurred lately.
For the app log-in process, biometric authentication includes facial recognition and fingerprinting. The TD Ameritrade algorithm also detects the most used account and poses security questions for logins from another computer.
TD Ameritrade carries excess insurance from London insurers with a protection limit of $149.5 million per client and a maximum of $2 million for cash.
TD Ameritrade Pros
Commission-free stock and ETF trading
A wide range of assets to invest in
Fantastic trading platforms for every skill level and preference
Extensive market research possibilities for advanced investors
Leading education section for beginner investors
No minimum account deposit required
Low minimum investment barriers for mutual funds
Excellent customer support accompanied by additional social media channels
TD Ameritrade Cons
A relatively high fee of $75 to transfer your account
A $49.99 fee for holding a mutual fund for less than 180 days
High margin rates that are easy to beat for other brokers
Purchasing fractional shares is not possible
Direct trading of cryptocurrency is not yet available
The website & platforms may be too loaded with tools and content for beginners
See Also: What is a Mutual Fund: Does it Belong in Your Investment Portfolio?
TD Ameritrade Alternatives
As a full-service broker, TD Ameritrade delivers on every front. The aspects above illustrate that TD Ameritrade provides a great service as well as various trading and investment options. If their package is too overwhelming or too much for what you need, check out our two alternatives:
Robinhood
Robinhood and TD Ameritrade are very different. TD Ameritrade is a versatile, full-service broker and Robinhood is a startup that rattled the industry.
Robinhood is the go-to if you are interested in fractional shares or direct investment in cryptocurrency, both of which TD Ameritrade doesn't offer either. Robinhood is a great option for getting started with low amounts and gaining experience before switching to a full-service broker.
In all the other areas, TD Ameritrade is better positioned than Robinhood. Tradable asset classes, trading platforms, extensive education, and IRA accounts are all part of the package.
Check out our full Robinhood review to learn more.
E*TRADE
TD Ameritrade and E*TRADE are very similar. Both have a history in the financial space and other companies acquired both in 2020.
The two brokers offer a range of assets to their investors. Trading stocks, ETFs, and many mutual funds is possible for $0. Depending on your preference, one or the other should be your choice. Forex trading is only possible through TD Ameritrade. However, E*TRADE offers more transaction-fee-free mutual funds.
In the end, TD Ameritrade is slightly on top due to the platforms, education sections, and live events.
Read our full E*TRADE review to learn more.
Minimum Investment
$0
Fees
$0
Promotions
Stock and ETF Trades
$0/trade
Options Trades
$0 + ($0.65/contract)
Investor Protection
$500,000 (securities up to $500,000, cash up to $250,000)
Minimum Investment
$0
Fees
$0
Promotions
Stock and ETF Trades
$0
Options Trades
$0 + ($0.65/contract)
Investor Protection
$500,000 (securities up to $500,000, cash up to $250,000)
Minimum Investment
$0
Fees
$0
Promotions
Stock and ETF Trades
$0
Options Trades
$0/contract
Investor Protection
$500,000 (securities up to $500,000, cash up to $250,000)
Who Is TD Ameritrade Best For? 
Everyone from absolute novices to advanced traders and fund investors should look at what TD Ameritrade offers. For investors that value in-person contact and support, the firm has one of the largest branch networks for discount-brokers in the United States.
TD Ameritrade is also an excellent choice for cost-conscious investors that invest heavily in stocks, ETFs, and mutual funds. If you want to learn more about the stock market and investing, TD Ameritrade's education section is perfect for you. Experienced traders will love what TD Ameritrade's trading platforms offer in terms of tools, usability, and customization.
There are barely any groups that should avoid using TD Ameritrade's services. But if you love to trade on margin or can only buy fractional shares, then their services aren't for you. The margin rates are incredibly high, and the broker doesn't offer fractional shares.
TD Ameritrade FAQ
As for every product and service, some questions are frequently asked by potential clients and users. Below are two of the most frequently asked questions for TD Ameritrade.
Is TD Ameritrade Good for Beginners?
The answer is short and simple: Yes. As stated before, TD Ameritrade offers an outstanding education section. TD Ameritrade supports new investors with resources that cater specifically to their needs and skills. Overall, TD Ameritrade is one of the best for beginners out there.
Once you outgrow the financial rookie level, more resources and asset classes are waiting for you to explore. Thanks to their paper trading account, you can also learn how trading works and get to know the professional platform TD Ameritrade provides.
Is TD Ameritrade Legitimate?
TD Ameritrade's extensive services are top-notch and cater to their audience's needs. They serve beginning investors and seasoned investment veterans alike through their offerings.
The broker has been around for more than 40 years and will merge with Charles Schwab over the next couple of years. That alone shows that the firm is trustworthy and legitimate.
Final Thoughts
TD Ameritrade understands its clients and delivers on every front you'd expect a full-service broker to. The broker meets the needs of active traders and beginner investors with its $0 commissions on online stock, option, mutual fund, and ETF trades, and a large selection of investable assets, including futures and forex.
The most common account types are supported by TD Ameritrade, making it easy to open the right account. Multiple platforms guarantee an outstanding trading experience for beginners and advanced investors. The thinkorswim platforms further offer everything that a frequent trader's heart desires. With all the data, charts, graphs, and tools, it is easy for advanced investors to use the customizable platform to spot new opportunities.
All clients get an impressive laundry list of services that include help with portfolio building, complimentary high-quality research, trading tools, great customer and in-person support at local branches, and many more. The exceptional education section empowers beginning investors to explore more asset classes as they grow their financial skills and become more confident.
All in all, TD Ameritrade is one of the top brokers out there and is hard to beat. The list of services might grow even more extensive when TD Ameritrade's merger with Charles Schwab is complete.
Up Next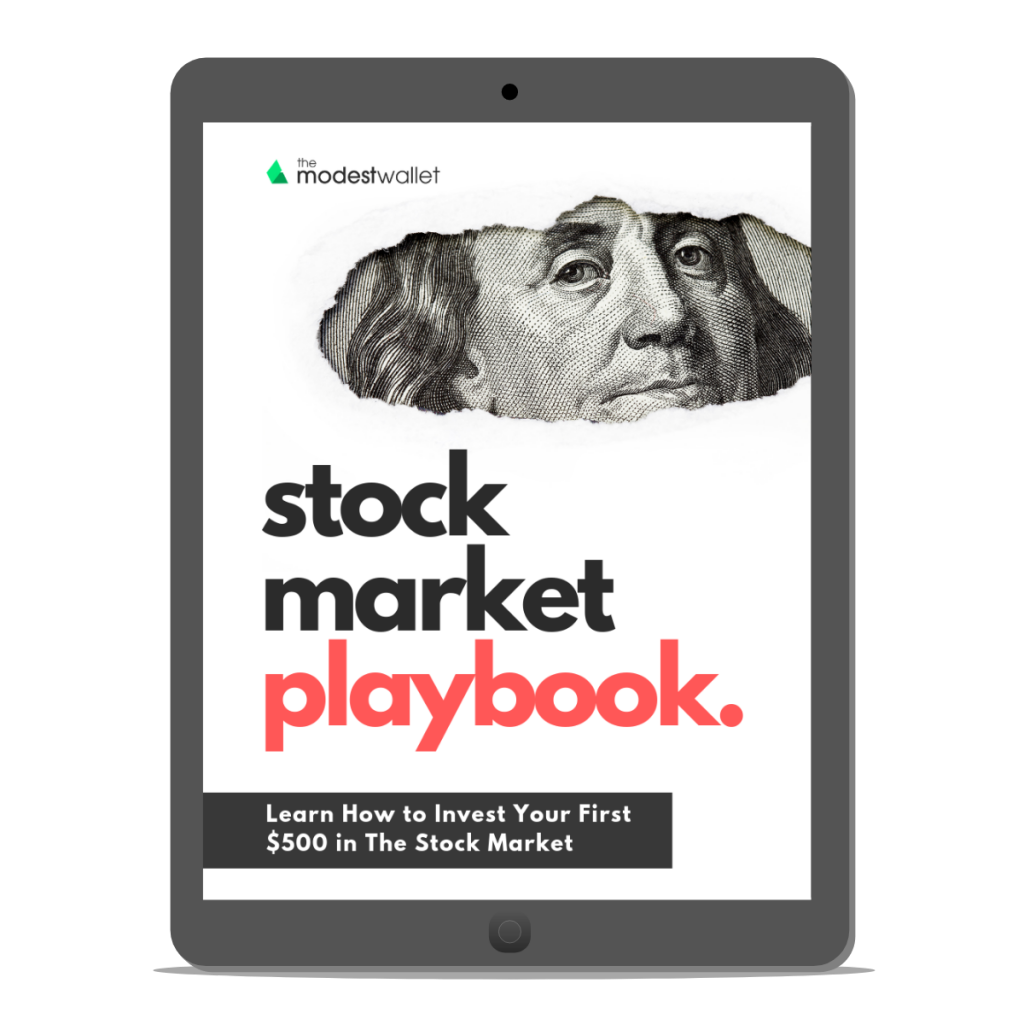 Get our free Stock Market Playbook to learn how to invest your first $500 in the stock market.
Plus our best money tips delivered straight to your inbox.

Carsten is a Freelance Copywriter with a personal interest in money management and investing. Besides taking care of his investments, he loves traveling, reading books, and working out (calisthenics & yoga).