Many or all of the products featured on this page are from our sponsors who compensate us. This may influence which products we write about and where and how the product appears on a page. However, this does not influence our evaluations. Our opinions are our own. Here is a list of our partners and here is how we make money.
The information provided on this page is for educational purposes only. The Modest Wallet is a financial publisher that does not offer any personal financial advice or advocate the purchase or sale of any security or investment for any specific individual.
Need a high-powered trading platform to streamline your investment strategies? TD Ameritrade's famous thinkorswim software just might be what you're looking for.
But is thinkorswim really the best trading platform available?
In this thinkorswim review, we're going to answer this question and more. We'll discuss the ins and outs of thinkorswim so you can decide if it's the right choice for your trading needs.
on TD Ameritrade's website
Quick Summary: thinkorswim is a trading platform offered by TD Ameritrade used to trade financial assets such as stocks, options, futures, and more. Users can access the software via web, app, and desktop platforms.
---
What Is thinkorswim?
thinkorswim is the advanced trading platform from TD Ameritrade, a world-leading brokerage firm. It's offered as an alternative to the company's standard web-based terminal for more experienced traders.
With thinkorswim, you can access a range of cutting-edge features that are hard to find with most basic trading portals. This includes advanced charting tools, stock screeners, fundamental analysis information, and even paper trading.
---
How Does thinkorswim Work?
To use thinkorswim, you need to have an account with TD Ameritrade. The good news is that TD Ameritrade has a streamlined account opening process for US citizens and residents.
If you want to make a TD Ameritrade account in order to access thinkorswim, you need to head to the brokerage's website and click the button to open a new account. You'll need to provide basic personal information, including your name and social security number. You may also need to supply a copy of your government-issued photo ID.
With TD Ameritrade, you can choose between a slew of different account types, including taxable brokerage accounts and both Traditional IRAs and Roth IRAs. There's no minimum funding requirement for opening an account, either.
---
thinkorswim Features
thinkorswim is one of the most feature-packed trading terminals available. Here's what you need to know about all of thinkorswim's various features.
| | |
| --- | --- |
| Minimum Investment | $0 |
| Stock & ETF Fees | $0 per trade |
| Options Fees | $0 per trade + $0.65/contract |
| Mutual Funds Fees | $0 |
| Inactivity Fee | $0 |
| Withdrawal Fee | $0 with ACH transfers ($25 with wire transfers) |
| Investment Types | Stocks, ETFs, Options, Mutual Funds, Forex, Futures, and Bonds |
| Account Types | Individual Taxable, Joint, Traditional IRA, Roth IRA, Rollover IRA, SEP IRA, SIMPLE IRA, Solo 401(k), Coverdell, Partnerships, Custodial and Trust |
| Platform | Desktop, Web-based, Mobile (iOS / Android), and WatchOS |
| Account Funding | Bank transfer |
| Paper Trading | |
| SIPC Protection | |
| Banking Services | |
| Support | Text, Live Chat, Phone (1-800-669-3900) and Email |
Trading Stocks and ETFs
The biggest benefit to thinkorswim is that it serves as both a market research platform and a trading terminal where you can place commission-free trades on US-listed stocks and ETFs.
thinkorswim supports a number of order types, including market and limit orders. However, it doesn't currently allow fractional shares trading.
Paper Trading
In addition to regular stock and ETF trading, thinkorswim offers paper trading where you can test your investment strategies without risking any real money. Each account holder on thinkorswim gets $100,000 in virtual money to practice their trades, and you can reset your paper balance at any time.
Options Trading
thinkorswim provides options trading for eligible investors who want to take advantage of both upturns and downturns in asset prices.
However, while TD Ameritrade offers commission-free options trading on thinkorswim, you do have to pay a $0.65 fee per contract. Additionally, options trading is highly speculative, and it's not right for everyone.
Futures Trading
On thinkorswim, investors can access streamlined futures trading on a number of assets, including stock indices, precious metals, crude oil, and cryptocurrencies.
Keep in mind that futures trading is both speculative and risky. You'll also have to pay a fee of $2.25 per futures contract on thinkorswim.
Forex Trading
Forex is a type of trading that effectively involves exchanging one type of currency, such as the US dollar, for another, such as the British Pound. Doing so lets you earn money by taking advantage of value fluctuations between currency trading pairs.
With thinkorswim, you can place commission-free forex trades on dozens of currency pairs. However, forex trading is very speculative and isn't right for all investors.
Calendars
Calendars is a thinkorswim tool that lets you visualize important market events (such as earnings calls) in a calendar-based format.
This feature is helpful if you want to keep track of when a company plans to release important market-related information as doing so can help you stay one step ahead of other traders.
Chat Rooms
With thinkorswim's Chat Rooms, you get a convenient way to discuss trading ideas with other investors. thinkorswim offers dozens of chat rooms that cater to different trading interests.
For example, the platform has a special chat room for futures traders. Additionally, thinkorswim has a set of chat rooms called Seminars, which is where you can get market insight from trading gurus.
Gadgets
Gadgets are a unique tool that makes it easy for you to access essential trading information. These Gadgets are available via a sidebar on your thinkorswim dashboard.
There are many Gadgets for traders to choose from, including a notepad, calculator, and FX currency map. Plus, thinkorswim also has a few fun Gadgets like Mine Sweeper and Tetris built-in, too, for whenever you need to take a break from trading.
Newsfeed
One of the most popular of thinkorswim's Gadgets is the Newsfeed. This Newsfeed is a collection of Gadgets that includes Live News, Live Audio, and Trader TV.
Each of these Gadgets helps you keep up with the latest market events. The Live News Gadget, in particular, provides a stream of key headlines from Dow Jones News, which is a great way to stay on top of the markets.
Level 2 Data
Another key thinkorswim Gadget is Level 2 Data. This Gadget provides you with the latest in Level 2 quotes, which can be particularly helpful for options traders.
Level 2 data show you the best bid and ask prices for assets on select exchanges. You can see these Level 2 quotes in your sidebar so you can reference them while analyzing charts or other data.
Scan Page
thinkorswim's Scan Page is a quick way to find potential investment opportunities. The Scan Page is a stock screener that lets you use preset and custom filters to identify assets in stock, options, forex, and futures markets that might work for your investment needs.
You can use the Scan Page to filter through the broader markets and your watchlists. Additionally, you can save your scan criteria for later use so you can always stay one step ahead of market fluctuations.
Fundamental Analysis
To help you identify what stocks and assets might be best for your needs, thinkorswim comes with a complete suite of fundamental analysis tools.
These tools include everything from company profile information to a company's economic data (e.g., past earnings reports). thinkorswim also provides analyst reports from leading market research firms so you can check out what experts think about an asset before you place your next trade.
Visualize Tools
thinkorswim's Visualize Tools help you see what stocks have made the biggest moves over a set time period. This tool uses a color-coded and size-based system that shows you the relationship between a stock's price movements and its overall market cap.
For example, the Visualize Tools represent a large-cap stock with a big upward price swing using a large green box and a small-cap stock with a large downward price swing with a small red box. As a result, this feature can help you spot trading opportunities that you might otherwise miss in a non-visual data set.
Charting Tools
Account-holders with thinkorswim can use a plethora of charting tools for technical analysis, including customizable line, bar, and candlestick charts.
You can also overlay hundreds of different indicators onto your thinkorswim charts, and you can manually enter trend lines or Fibonacci retracements as needed. thinkorswim also lets you see up to 32 different charts at once and it offers a unique thinkScript feature that you can use to code your own custom indicators.
Watchlists
With thinkorswim, you can create your own custom watchlists to keep track of potential investment opportunities. Additionally, thinkorswim comes with dozens of predefined watchlists that are created using different popular indicators. You can also import watchlists from spreadsheets to thinkorswim so you have all the data you need to trade in one place.
Alerts
Keeping track of the market is tricky stuff, so thinkorswim comes with a handful of innovative alerts tools for automating your trading strategies.
thinkorswim lets you create market alerts based on price action, volatility, and even breaking news events. You can then customize these alerts so that you receive them as an email, text message, or mobile app notification.
Technical Analysis Learning
To help you improve your trading strategies, thinkorswim offers a comprehensive Learning Center where you can get expert guidance on all things technical analysis.
thinkorswim's Learning Center offers educational articles and detailed how-to guides on everything from reading charts to plotting regression lines. It also includes information on how to create your own custom indicators using the thinkScript programming language.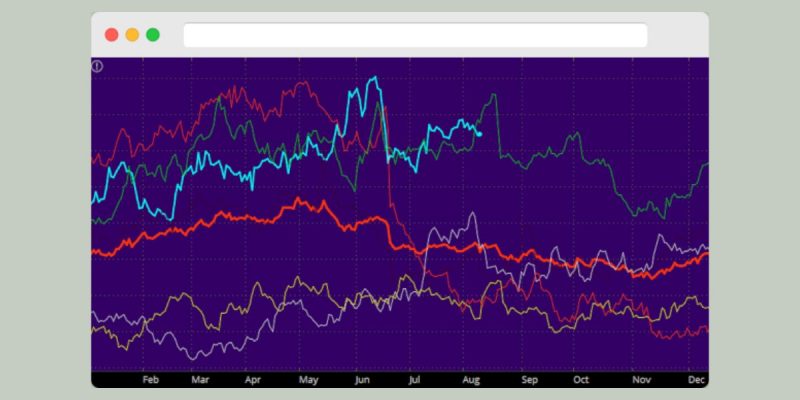 Web and Desktop Platform
thinkorswim is available as a web-based platform and desktop app. Both portals offer access to thinkorswim's core features but in slightly different formats.
In particular, the web-based thinkorswim dashboard is a more streamlined option if you just want to place basic trades, review charts, or read earnings reports. Alternatively, if you want access to the full suite of thinkorswim features, including enhanced customizable charts and more complex trading functions, you can use the desktop app.
Mobile Apps
In addition to its web and desktop platforms, thinkorswim has a mobile app that's available for Android and iOS devices. The app itself is highly rated as it offers some of the most advanced mobile charting tools in the world.
thinkorswim's mobile app doesn't provide as much customizability as the desktop app, but it does let you place trades, scan stocks, and access paper trading. You can also customize watchlists from the app or get push notifications for your price alerts.
---
thinkorswim Pricing & Fees
The thinkorswim platform is free to use, and there are no minimum balance requirements that you have to meet to access the software.
TD Ameritrade also offers commission-free online trading of stocks and ETFs. But, the brokerage does charge fees for other types of trades, including a $0.65 options contract fee and a $2.25 futures contract fee.
---
thinkorswim Security
Security for thinkorswim is managed by TD Ameritrade, which itself is a subsidiary of Charles Schwab. With TD Ameritrade, investors get access to a world-class security system that uses high-end encryption and biometric authentication to protect your account.
Additionally, TD Ameritrade is a member of the SIPC, so all account holders get $500,000 in insurance coverage in the event of a brokerage failure. TD Ameritrade also has an Asset Protection Guarantee that protects you from loss due to unauthorized account activity.
---
thinkorswim Customer Support
If you use thinkorswim, you can get customer support directly from TD Ameritrade if you ever have a question about your account or the platform.
TD Ameritrade offers 24/7 phone-based support for account-related queries and technical support on weekdays. You can also chat with a TD Ameritrade representative directly via social media or the thinkorswim mobile app.
---
thinkorswim Pros
Powerful trading and market research platform
Completely free to use for TD Ameritrade account holders
No minimum balance requirement to use the software
Available online or as a desktop or mobile app
Supports stock, ETF, options, futures, and forex trading
Extensive selection of tools, including chat rooms, calendars, and gadgets
Offers powerful charting tools and stock screeners
Excellent customer service and security offered by TD Ameritrade
---
thinkorswim Cons
Only available to TD Ameritrade account holders
Not accessible outside the US
Too complex for most first-time traders
Doesn't offer fractional shares or direct crypto trading
---
thinkorswim Alternatives
Not sure that thinkorswim is right for you? Here are two thinkorswim alternatives to consider instead.
TrendSpider
TrendSpider is a feature-rich technical analysis software that's a fan-favorite among experienced traders. It offers everything from powerful charting tools and automated analysis tools to stock screeners and trading strategy backtesting, so it's a solid choice for very active investors.
The downside is that TrendSpider isn't free, and the software's subscription plans can get fairly pricey. It's also too complex for most beginner traders and it doesn't offer much by the way of fundamental analysis tools. But if you want to enhance your technical analysis capabilities, TrendSpider should be on your list. Read our full TrendSpider review to learn more.
TradingView
TradingView is one of the world's most popular charting and stock screener tools. It's perhaps best known for its suite of charting features, seamless brokerage integrations, and social community. Plus, TradingView offers a free subscription option, and it has support for stock, futures, forex, and crypto markets.
But TradingView's charting tools arguably aren't as advanced as what you get at thinkorswim, though it is more beginner-friendly. Additionally, while you can use TradingView for free, you need a paid subscription to access its best features. However, if you're looking for a fun and easy-to-use charting platform, TradingView is an excellent option. Read our full TradingView review to learn more.
| | thinkorswim | TrendSpider | TradingView |
| --- | --- | --- | --- |
| Our Rating | | | |
| Pricing | $0 stock, ETF and option trades (+0.65 / contracts) | $44.00/month (Premium), $87.00/month (Elite), and $131.00/month (Advanced) | $0/month (Basic), $14.95/month (Pro), $29.95/month (Pro+), $59.95/month (Premium) |
| Live Trading | Yes | No | Yes |
| Promotion | None | 7 day free trial | 30 day free trial (*paid tiers) |
| Highlight | Powerful trading platform with lots of tools | Powerful raindrop charts and back testing | Robust charting tools and social network |
| Best For | Intermediate to advanced traders | Advanced traders and investors | Advanced traders and investors |
| | | | |
---
Who Is thinkorswim For?
thinkorswim is an ideal choice for experienced and active traders who want access to some of the world's best charting tools, stock scanners, and fundamental analysis information. The fact that it's free to TD Ameritrade customers also makes thinkorswim a great choice for investors who want to keep costs at a minimum.
But thinkorswim is probably too complex for most first-time investors. It's also not available unless you have a TD Ameritrade account, so it's not an option for many people. However, if you're looking for a powerful trading platform and you have a sizable amount of investing experience, thinkorswim is an excellent option.
---
thinkorswim FAQ
Here are our answers to some of your most commonly asked questions about thinkorswim.
Is thinkorswim Free?
thinkorswim is a free-to-use trading platform for TD Ameritrade account holders. There are no monthly account fees or minimum account balance requirements for thinkorswim.
How Much Money Do You Need for thinkorswim?
There is no minimum funding requirement for TD Ameritrade account holders on thinkorswim. However, you generally need at least $2,000 in your account for options trading.
Is thinkorswim Good for Beginners?
thinkorswim is not a good choice for beginners. The platform is very advanced, so it may be too complex for first-time traders. But if you're an experienced trader who wants a high-powered terminal for placing trades, thinkorswim is a great choice.
Is thinkorswim Worth It?
thinkorswim can be worth it for advanced traders that want access to powerful market research and charting tools. Since the platform is free to use for TD Ameritrade account holders, it's also a great option for budget-conscious investors.
Is thinkorswim Better Than Robinhood?
Neither thinkorswim nor Robinhood is inherently better than the other. thinkorswim is best for experienced investors who want cutting-edge charting and research tools. Meanwhile, Robinhood is an easy-to-use trading platform that's better for new investors or anyone that also wants to trade crypto and fractional shares.
---
Final Thoughts
thinkorswim is one of the world's most innovative trading, market research, and technical analysis platforms. It's jam-packed with powerful features that are fine-tuned for the experienced investor. The fact that thinkorswim is free to use for TD Ameritrade account holders isn't half bad either.
That said, thinkorswim is a very advanced trading software that's too complex for new investors. It's also not accessible if you don't have or can't get a TD Ameritrade brokerage account.
But if you're an active investor who wants access to a suite of industry-leading research and trading tools, you'll be hard-pressed to find a better low-cost option than thinkorswim.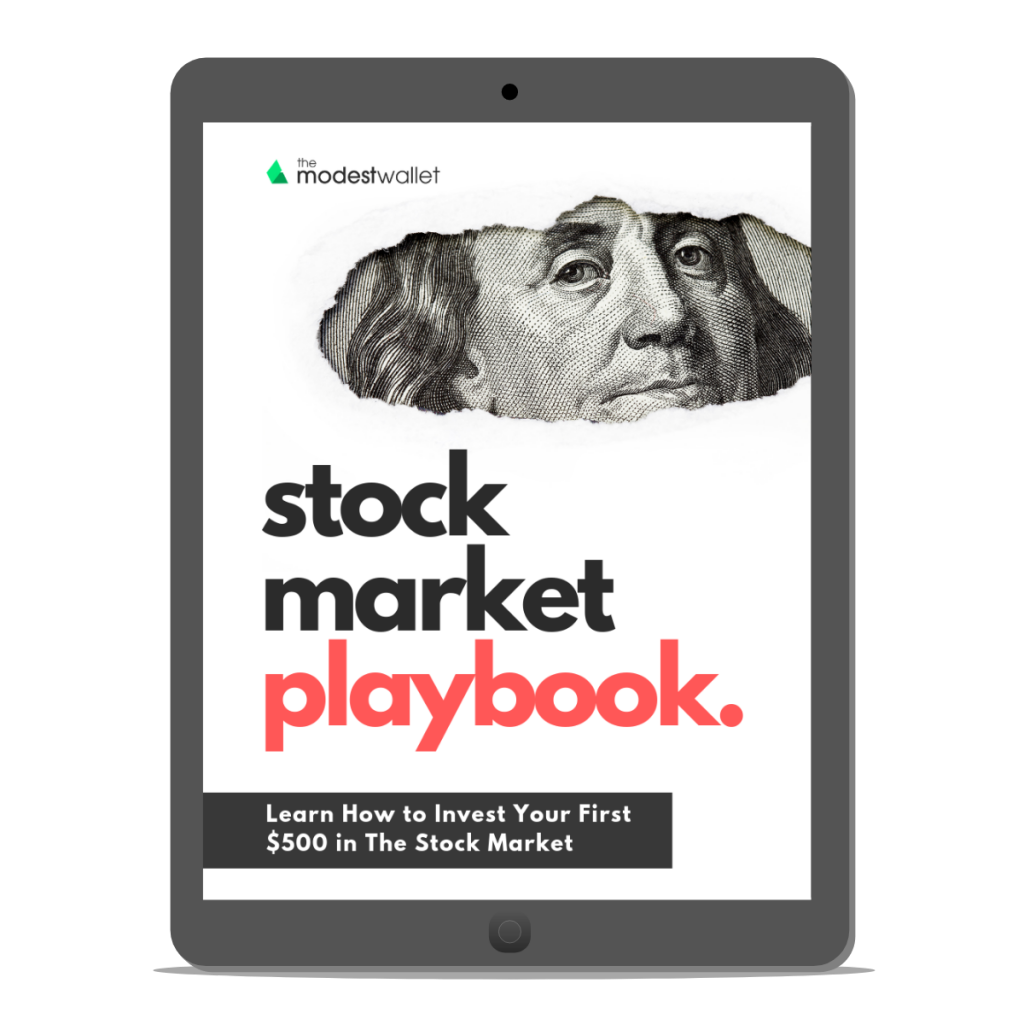 Get our free Stock Market Playbook to learn how to invest your first $500 in the stock market.
Plus our best money tips delivered straight to your inbox.

Gaby is a freelance writer and self-employed business owner with a personal interest in all things finance-related. She has a passion for educating others on how to make the most of their money and loves writing about everything from taxes to crypto.