Many or all of the products featured on this page are from our sponsors who compensate us. This may influence which products we write about and where and how the product appears on a page. However, this does not influence our evaluations. Our opinions are our own. Here is a list of our partners and here is how we make money.
The information provided on this page is for educational purposes only. The Modest Wallet is a financial publisher that does not offer any personal financial advice or advocate the purchase or sale of any security or investment for any specific individual.
Titan provides hedge fund-like investment strategies to everyday investors. The firm was founded in 2017 because the founders realized that retail investors don't have the same access to investments as the ultra-wealthy. While retail investors have access to ETFs and mutual funds, wealthier investors have access to hedge funds and other profitable investment vehicles to achieve better returns.
To change that, Titan created a capital management platform that gives everyday investors access to investment products that are designed to outperform the markets and other benchmarks. Today, Titan has already reached more than 55,000 users and has over $750 million in assets under management.
This review will dive deeper into Titan, its features, fee structures, and how it works. We also look at the pros and cons and who should use their service. By the end of this review, you will know if Titan fits your investment strategy.
Quick Summary: Titan is an investment platform with hedge-fund-like capabilities. The platform offers its users actively managed portfolios with low fees, low minimum investments, and an opportunity to beat the market.
---
What Is Titan?
Titan is a unique investment manager that allows its clients to invest like world-class hedge funds. The founders worked at hedge funds and investment banks, where they learned the strategies to generate outstanding returns. Now, they bring these superior investment strategies to the mobile phones of everyday investors and make investing in actively managed portfolios available at a fraction of the cost.
In a nutshell, Titan offers investors six actively managed portfolios or strategies (as they call them):
Titan Flagship — Large Cap, U.S.-focused growth fund
Titan Opportunities — Small/Mid Cap, U.S.-focused growth fund
Titan Offshore — International focused growth fund
Titan Crypto — Crypto portfolio holding between 5 to 10 coins
Titan Private Credit — An alternative asset class made of privately negotiated loans and other debt
Titan Real Estate — A strategy designed to get exposure to real estate investments without accreditation required
---
How Does Titan Work?
Titan makes it easy for new investors to open an account with the investment firm and choose from the available account types. As the firm is relatively new, we expect to see additional account types in the future.
Investing Account Types
Titan offers only a handful of investing account types. While they provide individual and retirement accounts, other account types such as joint and custodial accounts are not supported yet. The currently available account types are:
Individual taxable brokerage account
Traditional IRA
Roth IRA
Rollover IRA
Opening an Account
To open an account, click on the 'Get Started' button on Titan's website or use the mobile app. Creating an account is straightforward and takes only three minutes. Create your Titan investment account by entering your first and last name, email address, and password. Choose a taxable or retirement account and link your bank account for funding.
From there, you apply for a brokerage account. In the process, Titan is required to request additional personal information such as your date of birth, social security number, home address, phone number, and employment status.
---
Titan Features
Titan provides outstanding features to its investors. From its three core portfolio strategies (Flagship, Opportunities, and Offshore) to fractional shares, rebalancing, and crypto, the investment firm has many state-of-the-art features. While other brokers utilize fund-focused portfolios, Titan focuses on stock-heavy portfolios.
| | |
| --- | --- |
| Account Minimum | $100 (taxable accounts), $500 (retirement accounts), $10,000 (for Opportunities strategy) |
| Fees | $5 per month (balance less than $10,000) or 1% annual fee (balances greater than $10,000) |
| Investment Types | Stocks, Real Estate and Private Credit |
| Account Types | Taxable, Traditional IRA, Roth IRA and Rollover IRA |
| Mobile App | iOS and Android |
| Assets Under Management | Over $750million |
| Promotion | None |
| Socially Responsible Investing | |
| Fractional Shares | |
| Portfolio Rebalancing | |
| Tax-Loss Harvesting | |
| Support | Contact Form, Help Center and Live Chat |
Flagship Portfolio Strategy
The Flagship Portfolio consists of market-leading U.S.-based companies and covers the firm's U.S. large-cap growth strategy. Titan aims to identify and hold between 15 and 25 high-quality large-cap stocks with the goal of outperforming the S&P 500 over three to five years.
Looking at the track record since the strategy's inception in February 2018, Titan has done a brilliant job with this strategy. The cumulative return was nearly 11 percentage points higher than the cumulative return of the S&P 500 (47.0% vs. 57.7%). This also leads to a better-annualized return for Titan (8.9% vs. 10.6%).
At the moment, some of the holdings in this portfolio include companies like:
Beyond the stocks in this portfolio, the fund includes a hedge position against the S&P 500 (Titan uses an inverse S&P 500 ETF). This hedge gets activated under certain market conditions to adjust your portfolio based on your risk profile. See below for details under the Heading section. Read our full Titan Flagship review to learn more.
Opportunities Portfolio Strategy
The second strategy is Titan's Opportunities Portfolio Strategy. In contrast to the Flagship Portfolio Strategy, this growth strategy focuses on identifying small and mid-cap companies that have the potential to grow at exceptional rates. Hence, Titan aims to outperform the Russell 2000 over a three to five-year horizon. They use an average of 20 market-leading U.S. companies that have a market capitalization of under $10 billion.
The track record of the Opportunities Portfolio Strategy is relatively short, with its starting date in mid-August 2020. However, Titan managed to generate a cumulative return of 25.3% and an annualized return of 11.7% compared to Russell's 19.0% and 8.9% respectively. Still, these short-term results are not indicative of future expectations.
Offshore Portfolio Strategy
Investors who want to increase their international stock exposure can invest in Titan's new Offshore Portfolio Strategy. This growth strategy focuses on identifying the best non-U.S.-based companies in emerging and developed markets. Again, about 20 stocks are the sweet spot for Titan. This portfolio aims to outperform the MSCI ACWI ex USA over a three to five-year period.
This strategy is the newest of the three growth strategies and was incepted in April 2021. However, this time the comparative index has outperformed the Titan strategy so far (cumulative returns of -33.9% vs. -16.5% and annualized returns of -25.6% vs. -12.1%). Still, these short-term results are not indicative of future developments, and there is a chance that Titan can turn the tables in its favor.
Real Estate Strategy (New)
This is one of the newest addition to Titan's offerings. The real estate strategy is focused on providing exposure to real estate investments. The objective is to generate consistent cash flow, asset appreciation, and low correlation to other markets (namely equities). The good thing about this strategy is that investors can get access to real estate investment without being accredited investors.
Since this is a new strategy, there are no performance metrics to see how this strategy has performed compared to its benchmark. Investors do get quarterly distributions. At the moment, the minimum investment for this offering is $2,500 for individual accounts and $1,000 for IRA accounts.
Private Credit Strategy (New)
For this strategy, Titan works with alternative asset managers to provide diversified private credit investments with low minimum investments and quarterly distributions. Due to the very nature of credit products (negotiated loans and other debt), returns are generally less volatile than other assets like stocks or crypto, for instance.
At the moment, Titan offers the Carlyle Tactical Private Credit Fund, which aims to produce stable quarterly distribution by accessing Carlyle's Global Credit platform. The fund invest in a variety of credit verticals, including the following:
Direct Lending
Liquid Credit
Opportunistic Credit
Structured Credit
Real Assets Credit
The minimum investment for this fund is $2,000 for retirement and non-retirement accounts.
Fractional Shares
The good thing about fractional shares is that you can buy stocks based on the amount of money you want to invest. This will lead to owning fractions of a share, a whole share, or more than a whole share.
At Titan, you own fractional shares of the stocks in your portfolio. The Flagship and Opportunities strategies provide equal-weighted holdings, whereas the Offshore strategy provides conviction-weighted holdings for unique risk/reward outcomes.
Rebalancing
As stock values can significantly increase or decrease in a year, the stock weightings in your portfolio can shift too. Therefore, it is essential to rebalance your portfolio now and then to return to your initial risk allocation.
Usually, Titan rebalances your portfolio only if a portfolio update is made, for example, a new stock enters your portfolio. However, rebalancing is only done when necessary because this reduces the investor's taxable events. A reason to rebalance your portfolio outside such updates is when securities deviate so much in price that they fall outside a 4% to 6% weighting band. In that case, Titan actively rebalances your portfolio.
Hedging
Hedging can help offset losses and reduce the risk of your portfolio in tumultuous times. This is especially helpful if you want to mitigate drawdowns that could harm long-term returns.
Titan automatically hedges your portfolio depending on whether the team believes that its strategies face the risk of a downturn. The level of hedge depends on your risk profile.
When Titan determines the market is not in a downturn, the following hedging applies:
Aggressive — Risk Profile: 0% of portfolio value is hedged
Moderate — Risk Profile: 5% of portfolio value is hedged
Conservative — Risk Profile: 10% of portfolio value is hedged
When Titan determines the market is in a downturn, the following hedging applies:
Aggressive — Risk Profile: 5% of portfolio value is hedged
Moderate — Risk Profile: 10% of portfolio value is hedged
Conservative — Risk Profile: 20% of portfolio value is hedged
The research team evaluates their hedge criteria once per month. It utilizes an inverse S&P 500 ETF (Flagship), an inverse Russell 2000 ETF (Opportunities), or an inverse MSCI Emerging Markets ETF (Offshore) to execute its hedges.
Titan Crypto
Titan Crypto is the first actively managed crypto strategy available for the U.S. market. The Titan Crypto Strategy contains the highest quality crypto (i.e., 5 to 10 coins, conviction-weighted) that the Titan investment team thinks will bring outstanding returns over the next few years. The Crypto Strategy provides minimal correlation to U.S. stocks and excellent hedging qualities.
Because cryptocurrencies aren't an easy-to-manage asset class, active management can make a significant difference and add value for investors. Titan finds the best large-cap crypto assets with an excellent risk/reward ratio by using fundamental research and analysis.
At the moment, the fund includes the following crypto assets:
Mobile App
Titan is also accessible through a mobile app, which you can download from the Google Play Store or the App Store. The app is easy to use and provides an intuitive user interface. You will receive daily updates and can track how your investments are doing.
Referral Program
An intriguing feature is Titan's referral program. For every invited user who opens and funds an account, your annual advisory fee will drop by 0.25%. Therefore, getting four people to join Titan will reduce your advisory fee from 1% to zero. This means you will get an actively managed portfolio, including hedging, free of advisory fees. This can significantly help increase your long-term results.
Third-Party Integration
To have a better overview of your finances, linking brokerage accounts with other investment accounts and tax software is an excellent choice.
As a Titan user, you can integrate your Titan account with Mint.com and Personal Capital to track your investments. While you can link your Titan account with Personal Capital directly in your account, integration with Mint.com works via Apex Clearing.
In addition, Titan integrates with tax software like H&R Block, TurboTax, and other standard tax software services.
Recurring Transfers
Recurring transfers or automatic deposits can be set up in your account settings and require a minimum of $250 to fund your account. You can have up to four auto-deposit instances per client per month (weekly, bi-weekly, monthly, custom) and one automatic deposit per Titan account at a time. This is a great feature to take advantage of dollar-cost averaging.
The easiest way to fund your account is through a checking account because savings accounts can run into ACH transfer limitations.
Titan Returns
Titan's portfolios are relatively young; however, they already show an indication of the potential of the strategy. The returns shown in the table below are net of fees, which means performance after fees are paid. Keep in mind that short-term results to date are not indicative of future performance.
| Strategy | Portfolio Focus | Number of Stocks | Average Market Cap | Inception | Annualized Returns |
| --- | --- | --- | --- | --- | --- |
| Titan Flagship | Large Cap, U.S-focused | 15-25 | $500 Billion | 2/20/2018 | 8.9% |
| Titan Opportunities | Small/Mid Cap, U.S-focused | 15-25 | $9 Billion | 8/17/2020 | 11.7% |
| Titan Offshore | International-focused | 15-25 | $157 Billion | 4/6/2021 | -25.6% |
| Titan Crypto | Cryptocurrencies | 5-10 Coins | N/A | 8/10/2021 | -50.9% |
| Carlyle Tactical Private Credit Fund | Private Credit | N/A | N/A | 6/4/2018 | N/A |
| Titan Real Estate | Real Estate | N/A | N/A | N/A | N/A |
---
Titan Pricing and Fees
Investing with Titan, your fees are determined by how much you have deposited across all Titan accounts. More than $10,000 in net deposits leads to a 1% annual fee for your assets under management (which can be 0% after successfully referring four people). Having less than $10,000 in net deposits, you will be charged a flat $5 monthly fee instead.
The good news for investors is that Titan doesn't charge performance fees like traditional hedge funds, which can go up as much as 20%. There are also no trading or withdrawal fees. Still, unusual client requests can result in ancillary fees such as fees for paper statements or international wire transfers.
When opening an account with Titan, you must hold a minimum balance in your account: individual accounts require $100, and retirement accounts $500.
---
Titan Security
Titan applies the same bank-level security standards as other companies in that field. The firm only collects information they need to provide its service and uses SSL and 256-bit data encryption. They further use Plaid, Inc for account linking and don't store your online banking credentials.
Titan is an SEC-registered investment advisor. Moreover, Titan's brokerage accounts are provided by Apex Clearing, an SEC-registered broker-dealer and member of the Financial Industry Regulatory Authority (FINRA) and Securities Investor Protection Corporation (SIPC). Being a SIPC member, your Titan account is protected for up to $500,000, including $250,000 for cash claims. Investment losses due to market volatility aren't covered.
---
Titan Customer Service
You can get in touch with Titan's customer service either by writing an email to their support team or through a messenger chat on the app or website. Usually, responses from Titan take about a day.
If you want to get answers right away, you can also go through the extensive help center or get an answer on Facebook, Twitter, or Instagram. Unfortunately, you can't reach Titan via phone.
---
Titan Pros
Relatively low advisory fees for actively managed investment portfolios
The Flagship Portfolio has excellent short-term performance
No performance fees and no money lock-ups traditional hedge funds have
Hedging can be part of your strategy depending on your risk profile
Accessible for non-accredited investors
Low minimum investments
The referral program can reduce your annual advisory fee to zero
Titan Crypto will be the first actively managed crypto strategy
---
Titan Cons
1% advisory fee is high compared to robo advisors that charge 0.25% or less
$5 monthly flat fee heavily impacts returns for small account balances
Customer service can't be reached via phone
No tax strategies
No access to financial advisors
---
Titan Alternatives
After covering Titan's features and service offerings at length, you might also want to know if other alternatives might better fit your investment profile. For that reason, we have two options for you below.
Betterment
Like Titan, Betterment offers two fee structures. Betterment's automated digital service doesn't require a minimum investment but costs an annual fee of 0.25% for assets under management. To access the premium service that also grants access to financial advisors, investors need at least a $100,000 account balance and must pay an annual fee of 0.40% (which is still below Titan's 1%).
Besides, tax strategies, diversified ETFs, setting financial and retirement goals, as well as cash management products, socially responsible investing, and access to financial planners aren't available at Titan. Read our full Betterment review to learn more.
Acorns
Acorns and Titan are entirely different in their investment approach. Acorns uses its round-up feature to invest people's spare change from their daily transactions automatically. They aim to simplify your saving and investing effort, while Titan wants to maximize your returns by picking stocks. Acorns directly invest in pre-built portfolios consisting of exchange-traded funds, while Titan actively manages your portfolio for you.
What they have in common, though, is that they have low entry barriers ($1 for Acorns and $100 for Titan) so that everyone can invest. Also, small balance investors will face similar monthly flat fees at either service provider ($1 – $5 at Acorns and $5 at Titan). Read our full Acorns review to learn more.
| | | | |
| --- | --- | --- | --- |
| Our Rating | | | |
| Fees | $5 per month (accounts less than $10,000) and 1% AUM (accounts greater than $10,000) | $1 to $5 per month | 0.25% Annual Fee (Digital) and 0.40% Annual Fee (Premium) |
| Account Minimum | $100 ($500 retirement accounts) | $0 | $0 |
| Promotion | None | Get a $5 welcome bonus | None |
| Highlight | Fractional share and hedge-fund-like features | Invest your spare change features | A powerful robo advisor with tax efficient strategies |
| Best For | Beginner investors | Hands-off investors | Beginner investors |
| | | | |
---
Who Is Titan Best For?
Investors who have always wanted to invest in a hedge fund can now get access to hedge fund-like strategies at much lower costs. If you want to take risks and think markets can be beaten, this offering is for you because Titan selects only 15 to 25 stocks per portfolio. Besides, you will learn a lot along the way if you plan to pick stocks independently later on down the road.
However, if you want access to a financial planner, tax strategies, and goal-setting tools, you better look elsewhere. Investors looking for low-cost index funds as their primary investment vehicle should also look for a different partner.
---
Titan FAQ
If you still have some questions regarding Titan, you can find some of the most asked questions about Titan and our answers below.
What's a Hedge Fund, and How Is Titan Different?

A hedge fund is an actively managed fund that collects investors' money. The fund manager then invests the pooled money in alternative investments while aiming to produce risk-adjusted returns above the market.

The difference with Titan is that Titan keeps your money in your individual or retirement account and invests it according to your investment goals and risk attitude. Besides, you can withdraw your money anytime compared to hedge funds which can lock up money for months.
Is Titan Legit?

Although Titan is relatively new in the financial arena, they have already convinced 55,000 investors to join them and currently has more than $750 million in assets under management. Moreover, the Titan investment team carefully researches investment opportunities and explains everything in real-time video updates through their portfolio manager.
Is Titan Better Than Wealthfront?

One is not better than the other, they just have different approaches. For example, Wealthfront is an all-digital robo advisor that manages your money for a 0.25% advisory fee and uses low-cost exchange-traded funds (ETFs) as their investment vehicles. In contrast, Titan focuses on growth strategies using stocks to bring in higher annual returns. As a result, they charge a tad more in fees for a service that could be worth its fee. Titan also offers alternative investment opportunities like private credit and real estate, which Wealthfront does not.
What Are Titan's Fees?

Titan charges very few fees for offering its service. If you have more than $10,000 in net deposits, they charge a flat 1% annual fee for your assets under management. If you have less, they charge a fixed $5 monthly fee. There are no performance, trading, or withdrawal fees. However, unusual client requests can lead to ancillary fees.
---
Final Thoughts
Robinhood disrupted the way everyday people invest in the stock market, and Titan looks to do that for actively managed portfolios. Although Titan isn't a hedge fund, they aren't a robo advisor either. The reason is that an investment team decides on how their portfolios are put together instead of an algorithm.
They focus on compounding your capital with above-market returns over the long run while protecting your losses in market downturns. Although the annual 1% advisory fee is higher than what robo advisors charge, Titan shows that they can achieve significantly higher returns that are worth the fee.
Titan is still relatively new, so it will be interesting to see how the offering grows over the years, including account types and additional features. Time will also tell whether Titan's portfolios can sustain their current success in the future.
Up Next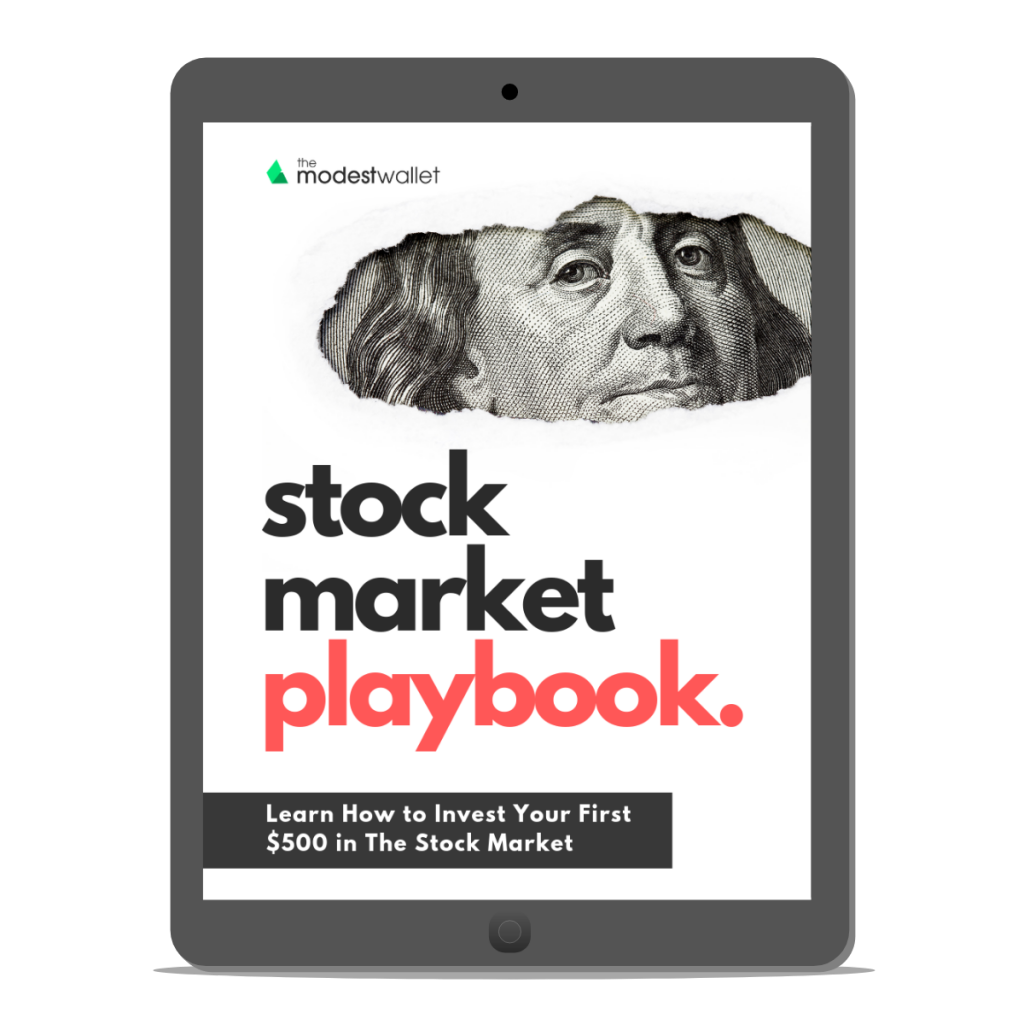 Get our free Stock Market Playbook to learn how to invest your first $500 in the stock market.
Plus our best money tips delivered straight to your inbox.

Carsten is a Freelance Copywriter with a personal interest in money management and investing. Besides taking care of his investments, he loves traveling, reading books, and working out (calisthenics & yoga).