Many or all of the products featured on this page are from our sponsors who compensate us. This may influence which products we write about and where and how the product appears on a page. However, this does not influence our evaluations. Our opinions are our own. Here is a list of our partners and here is how we make money.
The information provided on this page is for educational purposes only. The Modest Wallet is a financial publisher that does not offer any personal financial advice or advocate the purchase or sale of any security or investment for any specific individual.
TradingView is one of the world's leading market analysis tools for investors. It offers customizable charts, hundreds of indicators, and plenty of extra features to help you make smart moves with your money.
But is TradingView all that it's cracked up to be?
In this TradingView review, we'll investigate everything that the platform has to offer. We'll discuss TradingView's features, prices, pros, and cons, so you can determine if it's the right charting tool for your needs.
Quick Summary: TradingView is an advanced charting platform and social network centered around traders and investors worldwide. Their platform is connected to data feeds with direct access to stocks, futures, all major indices, and more.
---
What Is TradingView?
TradingView is a platform that offers customizable charts and analysis tools for investors. The company was founded in 2011 and it's currently headquartered in the United Kingdom. TradingView is now one of the most popular charting platforms in the world with more than 30 million monthly visitors.
In addition to customizable charts, TradingView offers a slew of extra features for investors to enjoy. Some of the platform's most popular features include watchlists, server-side alerts, paper trading, and a built-in social network.
---
How Does TradingView Work?
Like many charting platforms and stock screeners, TradingView is a subscription-based service. The company offers multiple subscription packages, including a free option.
The best way to use TradingView is to make an account. To make a TradingView account, go to the company's website and click the button to sign up. After creating an account, you can select your subscription plan. If you choose a paid option, you'll be directed to a secure checkout page where you can enter your payment details.
Note that you can use a limited version of TradingView, including some charting tools, without making an account. But TradingView works best if you sign up for an account, especially if you want to access all of the website's features.
---
TradingView Features
Here are some of the top features you can expect when you use TradingView as part of your market research.
| | |
| --- | --- |
| Service | Stock Screener, Charting, Social Network Community, Financial Analysis, Paper Trading, and more |
| Pricing | $0/month (Basic), $14.95/month (Pro), $29.95/year (Pro+) and $59.95/year (Premium) |
| Plans | Basic, Pro, Pro+ and Premium |
| Mobile App | iOS and Android |
| Promotions | 30 day free trial (**paid tiers) |
| Best For | Active traders that want advanced charting tools and robust technical analysis tools |
| Support | Support tickets |
Indicators and Charts
Of all its features, TradingView's charts and indicators are easily its most popular. All subscribers on the platform can create customizable charts for thousands of stocks, cryptocurrencies, forex trading pairs, and futures.
Additionally, traders can add anywhere from three to 25 indicators on each chart depending on their subscription plan. TradingView provides investors with all the top indicators, including tools such as RSI and MACD.
Robust Technical Analysis Tools
All of TradingView's charts come with robust technical analysis tools to help you with your research. For example, all subscribers can access 50+ smart drawing tools. This includes trendline, prediction, and measurement tools.
Additionally, for traders that want an easy way to gauge real-time market data, TradingView offers technical analysis overviews for most asset classes. These overviews provide a quick summary rating (e.g., buy, neutral, and sell) for each asset using data from 10+ oscillators and 15+ moving averages.
Financial Analysis
In addition to technical analysis tools and indicators, TradingView provides investors with access to financial information about thousands of supported stocks.
Within these financial analysis summaries, you can view a company's historical income statements, balance sheets, and cash flow data. TradingView also provides you with quick financial statistics and ratios for each stock so you can easily find potential investment opportunities.
Server-Side Alerts
Server-side alerts are a feature from TradingView that allows you to enable custom notifications whenever the market reaches a pre-set criteria. For example, you can set a push alert for when Google (NASDAQ: GOOGL) crosses below $2,800.
TradingView supports a range of server-side alerts, including real-time price, indicator, and strategy alerts. You can also create custom alerts that notify you whenever the market crosses a trendline on your customizable charts.
Screener
If you're looking for a simple way to learn about new investment opportunities, you can use TradingView's built-in screener tool.
This screener lets you quickly sort through thousands of assets based on the criteria of your choice. You can set custom filters for your screener to sort potential investments based on their sector, technical stats, performance, or financial information.
Real-Time Data
TradingView provides real-time data for all of the securities, cryptocurrencies, futures, and forex trading pairs supported by its charts. It gathers real-time data from top exchanges so you can get the most accurate information about recent market trends.
Additionally, for cryptocurrencies, TradingView even lets you choose which exchange you want to use to gather real-time market data. For example, you can see the market data for Bitcoin (BTC) on exchanges such as Binance, Gemini, and Coinbase.
Social Features & Community
One of TradingView's more unique features is its built-in social community. When you sign up for the platform, you can access real-time chat rooms and other social pages where you can share ideas with other investors.
Note that all subscribers on TradingView can use the company's social tools, but some features aren't available on the Basic plan.
Paper Trading
Anyone with a TradingView account can use the firm's paper trading feature, which is a simulated trading environment where you can trade using fake money. This lets you test out different trading strategies before you expose yourself to actual financial risk.
To access paper trading, you simply need to log into your TradingView account. You'll start off with a virtual balance of $100,000, which you can reset whenever you'd like.
Live Trading
If your brokerage or crypto exchange partners with TradingView, you can place trades directly through the TradingView platform. Some of the exchanges and brokers that partner with the platform include:
Saxo
Optimus Futures
AMP
iBroker
You can connect your broker to TradingView by heading to your customizable charts and selecting the Trading Panel button, which will bring up a list of all supported brokers. From here, you can choose your broker or exchange. This will prompt you to sign in through your broker to enable trading permissions.
Live Streams
Live streams are a unique educational feature from TradingView that lets you watch live educational, information, and trading sessions from other top investors around the world.
Any subscriber can create a live stream to share with others. You can also watch other live streams to improve your personal trading skills. There are live streams available on nearly any topic you can think of, from forex trading to crypto investing.
Watchlists
All TradingView users get access to watchlists that let you keep track of the assets that are most important to you. You can even share your watchlists with others if you want a simple way to discuss trading strategies.
Investors on the company's Basic plan only have access to simple watchlists. But if you subscribe to a Pro or higher plan, you get enhanced watchlists that let you flag symbols, create custom columns, and import or export your data.
Mobile App
The TradingView mobile app provides one of the most advanced charting platforms that you can get on a smartphone. It's available for both iOS and Android and it gets superb reviews on the Apple App and Google Play stores.
Most TradingView features are available on the mobile app, including customizable charts, watchlists, and real-time market data. This makes it a great tool for checking up on market trends while you're out and about.
Desktop App
TradingView's desktop app offers a faster, more streamlined market researching platform for keen investors. It provides all the features you get on the company's website but in a desktop app (Windows, macOS, and Linux) that runs more efficiently than what you can get on the web.
Additionally, TradingView's desktop app syncs all of the settings and watchlists that you have when you use the platform on the web for seamless market analysis. Paid subscribers also get support for multi-monitor computer set-ups on the desktop app.
Educational Resources
Anyone that uses TradingView has access to the company's educational resources. These resources include thousands of educational articles, newsletters, and videos.
Additionally, TradingView has a section of its website called "Ideas," which provides you with market insight from other investors on the platform. But keep in mind that you should always do your research on a potential investment before you risk your money.
---
TradingView Pricing & Fees
TradingView offers multiple subscription plans for its services. Here's what you need to know before signing up.
Basic
TradingView Basic is the firm's free subscription plan. It lets investors open one chart per browser tab and gives access to 12 customizable chart types. With the Basic subscription, you can use three indicators at once on a chart and you can have one active server-side alert.
However, the Basic plan doesn't have full access to TradingView's social platform and it doesn't come with access to customer support. Furthermore, when you use TradingView Basic, you'll see ads while you browse the site and you won't be able to use more advanced charting tools.
Pro
For investors that want a bit more than what TradingView's Basic plan has to offer, the company's Pro subscription is worth checking out. This plan gives you access to everything that comes with the firm's Basic subscription, plus:
Two charts in a single browser window
Five indicators in each chart
Ad-free browsing experience
Custom time intervals for charts
Volume profile indicators for charts
20 server-side alerts
Enhanced watchlists
Multi-monitor support for the desktop app
Bar replay on intraday bars in customizable charts
TradingView's Pro plan costs $14.95 per month when you pay monthly or $10.50 per month when you pay annually ($126 annual payment).
Pro+
If you're interested in even more powerful charting tools, TradingView Pro+ might be what you need. With Pro+, you get everything in Pro, plus:
Up to four charts in one window
10 indicators per chart
10 saved layouts for customizable charts
Custom formulas on your charts
100 server-side alerts
Indicators on indicators
Ability to export chart data
Intraday exotic charts
A Pro+ plan with TradingView costs $29.95 per month when you pay monthly or $17.90 per month when you pay annually ($215 annual payment).
Premium
TradingView Premium is the company's most advanced subscription option. With this plan, you get everything that comes with TradingView Pro+ as well as the following features:
Up to eight charts in one window
25 indicators per chart
400 server-side alerts
Second-based intervals
No expiry period on alerts
Up to four times more data on charts
Ability to publish invite-only indicators
Unlimited number of saved chart layouts
The Premium subscription with TradingView costs $59.95 per month when you pay monthly or $30 per month when you pay annually ($360 annual payment).
---
TradingView Security
Since TradingView is primarily a charting tool and stock screener service, the company never has direct control over your money or your assets.
The only time that your money is connected to your TradingView account is if you decide to enable trading permissions for your supported brokerage account. In this situation, you'll log in to your brokerage account through a secure sign-in portal to protect your assets and your personal information.
---
TradingView Customer Support
Customer support on TradingView is primarily conducted through the company's online help pages.
Additionally, investors with a paid subscription plan can access TradingView's support ticket-based customer service team. Pro+ and Premium subscribers get priority and first priority, respectively, in the support queue for faster responses to urgent queries.
---
TradingView Pros
Offers a free Basic plan with access to charting tools
Paid plans are affordable compared to the competition
Support for stocks, crypto, forex, and futures
Web-based, desktop, and mobile apps available
Extensive set of educational resources
Customizable charts are some of the best on the market
Can set market alerts based on custom parameters
Excellent technical and financial analysis resources
---
TradingView Cons
Platform is too complex for first-time investors
No customer support for Basic subscribers
Free account is highly limited
Stock screener can be confusing to use at first
---
TradingView Alternatives
Want technical analysis and stock screener tools but not sure that TradingView is right for you? Here are some top TradingView alternatives to check out.
TrendSpider
TrendSpider is a stock screener and market analysis software that helps you automate the hours of technical analysis that go into every trade you make.
In many ways, TrendSpider's platform looks a lot like TradingView as it includes customizable charts and manual technical analysis tools. But TrendSpider also includes cutting-edge algorithms that can automatically detect trends in candlestick charts and indicators to alert you whenever there might be a new investment opportunity.
The downside to TrendSpider is that its subscription plans are much more expensive than TradingView's. It also doesn't provide market analysis for cryptocurrencies and it doesn't currently support any brokerage integrations. But if you want to conduct quicker and more efficient technical analyses, TrendSpider is worth checking out.
thinkorswim
thinkorswim is an industry-leading trading platform and market analysis tool from TD Ameritrade.
What sets thinkorswim apart from the competition is its extensive set of high-end trading and analysis tools. The platform includes full access to customizable charts, customizable strategic testing algorithms, equity financial information, stock screeners, and virtual trading.
Unlike TradingView, thinkorswim isn't available as a stand-alone feature, so you do need a TD Ameritrade account to use it. But there's no additional subscription fee for the platform and you can access it either on the web or on a desktop or mobile app.
| | TradingView | TrendSpider | thinkorswim |
| --- | --- | --- | --- |
| Our Rating | | | |
| Pricing | $0/month (Basic), $14.95/month (Pro), $29.95/month (Pro+), $59.95/month (Premium) | $44.00/month (Premium), $87.00/month (Elite), and $131.00/month (Advanced) | $0.00 |
| Live Trading | Yes | No | Yes |
| Promotion | 30 day free trial (*paid tiers) | 7 day free trial | None |
| Highlight | Robust charting tools and social network | Powerful raindrop charts and back testing | All in one platform for live and paper trading |
| Best For | Advanced traders and investors | Advanced traders and investors | Intermediate traders and investors |
| | | | |
---
Who Is TradingView For?
TradingView is designed for active traders that want advanced charting tools and access to a treasure trove of financial and technical information about potential investments. The company's collection of features and analysis tools is one of the best in the industry, especially given its reasonable subscription pricing tiers.
When compared to some other charting platforms, TradingView is fairly user-friendly. But it's still a bit complex for first-time investors. So, TradingView is ideal for traders that have a decent amount of experience but want more tools to help them take their portfolio to the next level.
---
TradingView FAQ
Here are our answers to some of your top questions about TradingView.
Is TradingView Free?
There is a free version of TradingView called TradingView Basic that's open for all to use. However, the company's free subscription is limited so you may find that one of the paid TradingView subscription plans is more appropriate for your trading needs.
Is TradingView Safe?
TradingView is primarily a market research tool, so there's nothing inherently risky about using the platform or checking out its customizable charts. But there are real financial risks involved with investing, regardless of whether or not you use TradingView. Always do your research before investing and never risk more than you're willing to lose.
Is TradingView Good for Beginners?
Most first-time investors find that TradingView's customizable charts are too advanced for their needs, so it's not a great choice for true beginners. But if you've been trading stocks or crypto for a while and you're looking to check out more advanced charts and analysis tools, TradingView is worth checking out.
Is TradingView Pro Worth It?
TradingView Pro is worth it if you need powerful charting and analysis tools. Investors that simply want to look at recent market trends for one security, forex trading pair, or cryptocurrency at a time might not need a Pro subscription. But if you want more advanced technical analysis tools or you want to have many indicators on one chart, a Pro subscription may be a good idea.
Service: Stock screener, charting, social network, paper trading, and more
Pricing: $0/month (Basic), $14.95/month (Pro), $29.95/year (Pro+) and $59.95/year (Premium)

Promotion: 30 day free trial (*paid tiers) 
---
Final Thoughts
TradingView is one of the world's most popular technical analysis and charting tools. The company's charting tools are second to none and the extra features that come with its paid plans are perfect for experienced and active traders.
But even though TradingView's subscription plans are fairly affordable when compared to the competition, the platform itself is still too advanced for first-time investors. TradingView's free subscription is also highly restricted and its limited list of supported brokers leaves something to be desired.
That said, if you're willing to pay for market-leading charting tools, TradingView is one of the best technical analysis platforms available.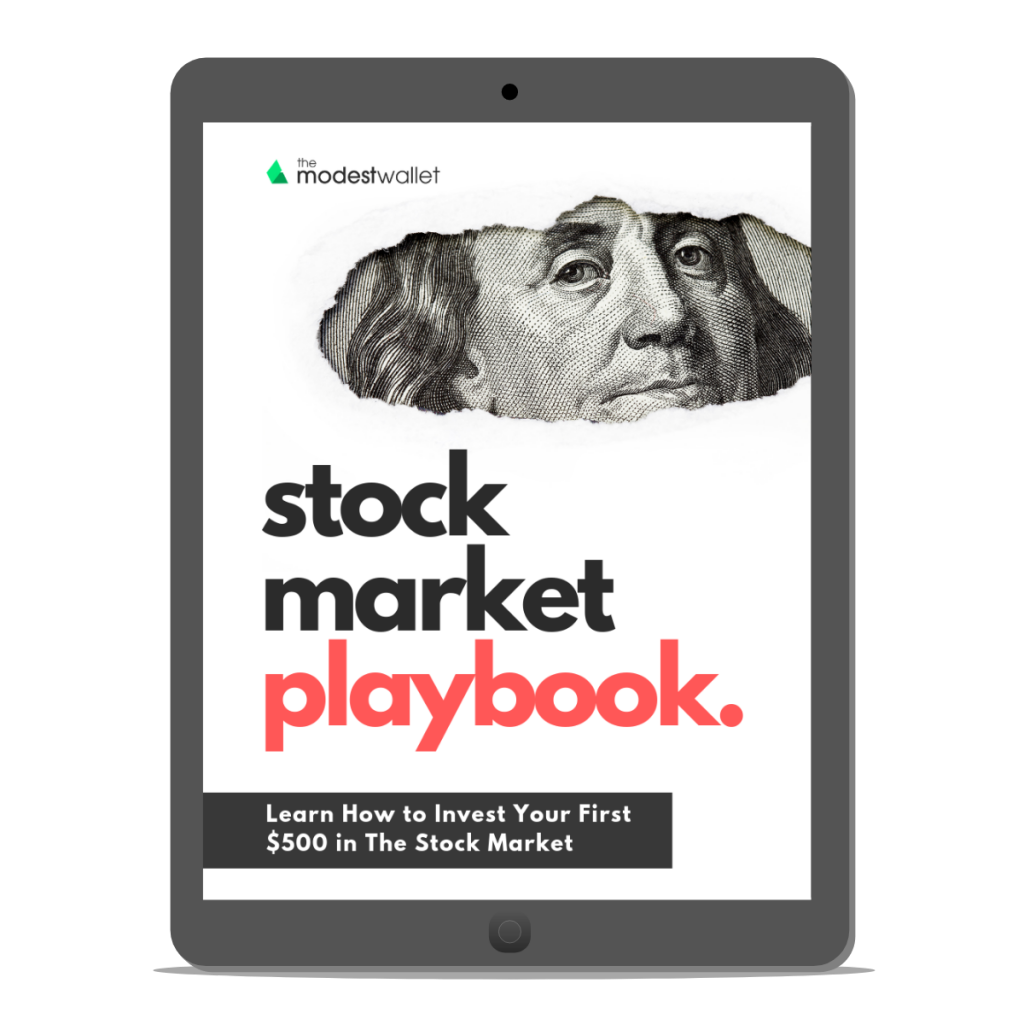 Get our free Stock Market Playbook to learn how to invest your first $500 in the stock market.
Plus our best money tips delivered straight to your inbox.

Gaby is a freelance writer and self-employed business owner with a personal interest in all things finance-related. She has a passion for educating others on how to make the most of their money and loves writing about everything from taxes to crypto.