Uphold Review 2023: Invest in Multiple Asset Classes
Many or all of the products featured on this page are from our sponsors who compensate us. This may influence which products we write about and where and how the product appears on a page. However, this does not influence our evaluations. Our opinions are our own. Here is a list of our partners and here is how we make money.
---
The information provided on this page is for educational purposes only. The Modest Wallet is a financial publisher that does not offer any personal financial advice or advocate the purchase or sale of any security or investment for any specific individual.
Wish you knew of a crypto exchange that also lets you invest in precious metals and stocks?
Enter: Uphold.
Uphold is an investing platform that lets you buy and sell a wide range of different assets, including some of the world's leading cryptocurrencies.
But is it all that it's cracked up to be?
In this Uphold review, we're going to do a deep dive into what the company offers. We'll take a closer look at how its "anything-to-anything" trading feature works so you can decide if it's the best option for your investing needs.
Quick Summary: Uphold is a multi-asset platform that allows users to trade assets directly with other assets with an "Anything to Anything" approach. Users can trade with zero commissions.
Promotion: None
---
What Is Uphold?
Founded in 2013, Uphold is a US-based company that offers a platform for trading multiple asset classes, including cryptocurrencies. The company was previously known as Bitreserve, but it was renamed in 2015.
Uphold markets itself as an "anything-to-anything" trading platform. This means that Uphold lets you do things like trade cryptocurrencies directly for precious metals like gold and silver or even US stocks with the push of a button.
---
How Does Uphold Work?
Anyone that wants to use Uphold needs to make an account. Here's a look at how that process goes.
Getting Started
Uphold is an international trading platform, so investors in most countries, including the US and Canada, are eligible to create an account. However, the company keeps a list of all non-supported countries.
If you're eligible to create an account, you'll need to collect some documents and personal information. The firm requires the following of all investors:
Full name
Date of birth
Email address
Phone number
Social Security number (US residents)
Physical address
You must also supply your government-issued photo ID and proof of address.
Opening an Account
You can make an Uphold account online or in the firm's mobile app. To do so, you need to click the sign-up button on either platform.
The first step in the onboarding process is to enter your personal information. Next, you'll upload your ID and proof of address. The final step of the process is to take a selfie while holding your verification documents.
As soon as you submit your application, Uphold will work on approving your account. Most new accounts are verified within a few minutes.
Funding Options
Uphold supports a range of payment methods. US-based investors can use the following methods to fund their accounts:
ACH bank transfer
Wire transfer
Credit and debit card
Crypto transfers
However, any crypto that you buy using an ACH bank transfer will be subject to a 65-day hold before you can transfer your crypto to an external wallet.
---
Cryptocurrencies Available on Uphold
With Uphold, investors can buy and sell 60+ cryptocurrencies. Notable cryptocurrencies on the platform include:
---
Other Assets Available on Uphold
Uphold also supports trades of environmental assets, precious metals, and US equities.
Some of the major stocks available on the platform include:
Additionally, there are four precious metals available, including:
Finally, Uphold supports two up-and-coming environmental assets: Bitcoin Zero BTC0 (allows Bitcoin to be traded on the more energy-efficient Ethereum network) and Universal Carbon UPCO2 (a tradable carbon token on a public blockchain).
---
Uphold Features
Uphold offers several unique features. Here's what you can expect if you sign up.
| | |
| --- | --- |
| Minimum Deposit | $10 |
| Trading Fees (Spreads) | 1.00% (stocks and ETFs), 0.80% to 1.20% (cryptocurrencies), 1.05% to 3.95% (metals), 0.20% to 0.85% (forex) |
| Supported Cryptocurrencies | BTC, BTC0, AAVE, XRP, ETH, BAT, ADA, ALGO, ATOM, AVAX, AXS, BCH, BAL, BTG, CSPR, COMP, CRV, DASH, DCR, DGB, DOGE, DOT, EGLD, ENJ, EOS, FIL, FLOW, FTM, GRT, HBAR, HNT, MIOTA, LINK, LTC, LUNA, MATIC, MKR, NANO, NEO, OMG, OXT, REN, RUNE, SAND, SNX, SOL, SRM, SUSHI, THETA, TRX, VET, WBTC, UMA, UNI, UPBTC, UPCO2, UPT, XCH, NEM, XLM, XTZ, ZIL, ZRX |
| Supported Fiat | AED, ARS, AUD, BRL, CAD, CHF, CNY, CZK, DKK, EUR, GBP, HKD, HRK, HUF, ILS, INR, JPY, KES, MXN, NOK, NZD, PHP, PLN, RON, SEK, SGD, USD |
| Availability | 180+ countries |
| Deposit Fees | Bank transfer (ACH): Free (*min $50/day and max $500 per day), Crypto: Free, Debit/credit card: 3.99% (*min $50/day and max $500 per day) |
| Withdrawal Fees | Bank (ACH): $3.99 flat fee (*min $50/day and max $10,000 per day) Crypto: Varies (typically $2.99 flat rate + Dynamic Network Fee) |
| Security | Two-factor authentication, encryption, 24/7 monitoring, bug bounty program and regulated |
| Apps | Mobile (iOS / Android) |
| Promotion | None |
| Support | Contact Form, Help Center and Email |
Multi-Asset Trading Platform
Of all its features, Uphold's multi-asset trading platform is arguably the most unique. With this platform, you can trade any supported asset (e.g., stocks, crypto, or precious metals) for any other supported asset.
For example, if you want to buy Universal Gold UPXAU (UPXAU is an ERC-20 gold Token) but you only have Apple (AAPL) stocks, you'd normally need to sell your stocks for fiat currency to buy gold.
However, Uphold streamlines this process by letting you directly swap AAPL for UPXAU (or any other combination of assets) with the push of a single button.
Crypto Trading
Many investors sign up for Uphold because the firm offers simplified crypto trading. With Uphold, you can buy and sell 60+ cryptocurrencies, including Bitcoin (BTC) and Ethereum (ETH).
Uphold also supports many emerging altcoins that are hard to find on other exchanges in the US. The firm's trading platform is also streamlined, so it's ideal for newer investors.
Equities Trading
While most crypto trading platforms focus solely on digital assets, Uphold also lets investors buy and sell US equities.
Most of the equities listed on the platform are large-cap stocks. But Uphold also supports some of the world's leading ETFs, such as Invesco QQQ Trust Series 1 (NASDAQ: QQQ) and SPDR S&P 500 ETF Trust (NYSEARCA: SPY).
Note that this feature isn't available in the US or the UK.
Precious Metals Trading
All Uphold account holders have access to precious metals trading of gold, silver, platinum, and palladium.
When you buy precious metals on Uphold, you're buying a digital certificate for metals held in secure vaults around the world. Silver, platinum, and palladium purchased on the platform are all held in vaults operated by GBI.
Meanwhile, gold traded on Uphold is a token called Universal Gold (UPXAU). These tokens are backed by a single troy ounce of physical gold that's stored in The Perth Mint in Western Australia.
Regardless of which precious metals you buy on Uphold, there are no custody costs.
Forex Trading
Uphold lets you convert between two fiat currencies with the push of a button.
For example, Uphold lets investors swap US dollars for Euros. This sort of trading can let you build up a stock of a certain fiat currency in the hopes that its value will rise in the future.
Of course, forex trading has its risks and it's not appropriate for everyone. But Uphold makes it easy to trade 27 different fiat currencies in a single account.
Fractional Shares Trading
All US stocks and ETFs on Uphold are eligible for fractional shares trading. This means that you can buy a small portion of a single share for as little as $1.
This can be advantageous if you don't have enough capital on hand to buy a single share of a high-value stock, like Amazon (NASDAQ: AMZN). With fractional shares trading, you can accumulate small amounts of that stock over time until you reach a single share.
Commission-Free Trading
All trades placed on Uphold are commission-free. This means that you won't get charged a fee on top of the quoted price you see when you submit a trade order.
However, this doesn't mean that Uphold is a free platform (more on fees in a bit). Rather, instead of a commission fee, Uphold takes the spread on all transactions.
Taking the spread is a fancy term for pocketing the difference between an asking and a selling price on a trading pair. This might sound sneaky, but most exchanges do this (that's how they make money). Plus, many other exchanges charge a commission fee on top of the spread, too, while Uphold just takes the spread.
Automated Trading
Investors with Uphold can take advantage of the power of dollar-cost averaging by using the firm's automated trading feature.
How it works is simple: You select the asset you want to buy, choose your funding method, enter a trade amount, and indicate a trading frequency (e.g., weekly or monthly). This establishes a recurring trade so that you can grow your portfolio automatically over time.
Plus, you can cancel your recurring trade at any time in your Uphold account dashboard.
Brave Rewards Integration
Brave is an internet browser that's built on Chromium, an open-source browser project that was also used to power Google Chrome.
When you surf the internet with Brave, you usually won't see any traditional ads. Rather, you'll see special Brave ads that appear on your screen as a notification. For each Brave advertisement that you see, you're rewarded with a small amount of Brave Attention Token (BAT).
Thanks to Uphold's Brave Rewards Integration, you can transfer your BAT directly to your Uphold account free of charge. From here, you can HODL your BAT or trade them for any other supported asset.
Uphold Debit Card
The Uphold Debit Card is a multi-currency debit card that you can use to make purchases wherever MasterCard is accepted. When you sign up for the Uphold Debit Card, you get both a physical and a virtual card.
You can then choose to spend any of the assets you have in your account, be that being fiat currencies, precious metals, or crypto when you make a purchase. Plus, you get 1% back in rewards when you spend fiat currencies and 2% back when you spend cryptocurrencies using your card.
Educational Resources
All Uphold account holders get unlimited access to the firm's exceptional educational resources. The company maintains a detailed collection of educational resources, including informational articles and a "cryptonary" where you can access definitions of popular crypto terms.
Plus, all investors on the platform can subscribe to the Uphold newsletter, which provides insight on the latest happenings in the crypto market.
Uphold for Business
Most of Uphold's services are designed for the individual investor. However, the firm now offers Uphold for Business, where corporate clients can access Uphold's anything-to-anything platform.
For business customers, Uphold also offers low-cost currency conversions, free funds storage, fraud control, the TradeView platform, and a simplified way to claim Brave Browser rewards for your company's website.
Uphold Digital Wallet
In addition to trading services, Uphold provides custodial wallet services to every account holder. With this wallet, you can hold, send, and receive any supported crypto and fiat currencies.
You can set up a wallet for any of Uphold's supported assets in the app or on the website. Then, you can send and receive crypto and fiat to any Uphold user through their email address, private wallet address, or QR code. You can also send crypto to external addresses, but this is done through withdrawals, not the Uphold Digital Wallet.
Uphold Mobile App
The Uphold app is a fully-featured mobile app that provides a streamlined interface for managing your account.
On the app, you can place trades, manage your funds, and check out the latest market trends. The app is available on both iOS and Android devices and it offers the same functionality as the firm's web platform.
Crypto Staking
Uphold users can also earn interest on their crypto holdings. However, there staking is only available on a few supported coins at the moment, here are a few examples with their respective APYs:
| Asset | Ticker | APY |
| --- | --- | --- |
| Polkadot | DOT | 10.50% |
| Ethereum | ETH | 4.25% |
| Cardano | ADA | 4.00% |
| Solana | SOL | 5.10% |
| Cosmos | ATOM | 10.20% |
| Tezos | XTZ | 4.25% |
| Kusama | KSM | 15.30% |
| Kava | KAVA | 19.50% |
| Terra | LUNA | 4.0% |
Staking is a great way to earn passive income on your holdings and receive predictable weekly rewards.
---
Uphold Pricing & Fees
Uphold charges relatively few direct fees to account holders. Here's what you should know.
Deposit & Withdrawal Fees
Deposits to the platform are free for both crypto and fiat currencies. Plus, Uphold doesn't charge a fee to buy crypto using a credit or debit card.
All withdrawals from Uphold are free, too, regardless of whether you're withdrawing fiat currencies or crypto. Uphold also lets you send funds to other Uphold customers free of charge.
That said, you may need to pay a network fee when you withdraw crypto to an external wallet. These fees are decided by the network, not by Uphold.
Trading Fees
There are no commission fees when you trade with Uphold.
But, you'll pay spread fees when you trade crypto, precious metals, fiat currencies, and US equities. The spread is the difference between the asking and selling price of a given asset at any point in time.
Uphold charges different spread fees for investors in the UK and EU than it does in the US and all other countries. So, we'll focus primarily on fees for individual traders in the US and the rest of the world outside the UK and EU.
The approximate spread fees on the platform for different asset classes are as follows:
Cryptocurrencies: 0.80% to 1.20%
Fiat Currencies: 0.20% to 0.85%
US Equities: 1.00%
Precious Metals: 1.05% to 3.95%
However, note that these spread fees are averages. They may not reflect what you pay when you place a trade. So always double-check the exchange rate before you confirm a trade.
---
Uphold Security & Insurance
Uphold uses many advanced security features to keep your assets safe. This includes enhanced encryption, regular auditing and testing, and a 24/7 security team. Approximately 90% of client crypto assets with Uphold are held in offline cold storage facilities, too.
Additionally, Uphold is one of the few companies out there that publishes a full list of all assets in its reserves. The company's transparency page shows how much it has in its reserves at any given time.
As far as insurance goes, assets held on Uphold are not protected by FDIC or SPIC insurance.
---
Uphold Customer Support
If you have a question about or issue with your account, you can find answers to the most common questions in Uphold's dedicated help pages.
Other than that, the only option for customer support with Uphold is to open an email-based support ticket. Uphold does not offer phone or chat-based support.
---
Uphold Pros
Large number of supported crypto assets
Offers precious metals, forex, and US equities trading
Free deposits and withdrawals
Sleek and user-friendly interface
Anything to anything trading platform is very convenient
Excellent corporate transparency about assets held on the platform
Allows recurring purchases for all supported assets
---
Uphold Cons
Spread fees on trades can vary widely
65 day hold on crypto purchased with ACH transfers
No phone or chat-based support
Doesn't have an advanced trading terminal
---
Uphold Alternatives
Not sure that Uphold is right for you? Here are some alternatives to check out.
Coinbase
Coinbase is one of the world's largest exchanges. Investors on the platform can trade cryptocurrencies using Coinbase's basic and advanced trading terminals.
With Coinbase, account holders can also access a slew of additional features. This includes a crypto rewards Visa debit card and a program where you can earn free crypto by watching videos.
Fees on the basic Coinbase trading platform are a bit higher than with Uphold. Additionally, Coinbase doesn't support non-crypto assets. However, it's a solid alternative for crypto-minded investors that want access to advanced trading features. Read our full Coinbase review to learn more.
Robinhood
Robinhood is a popular online brokerage that provides commission-free investing in stocks for individual investors.
The firm also lets you buy and sell a handful of popular cryptocurrencies such as Bitcoin (BTC), Ethereum (ETH), and Dogecoin (DOGE). All crypto trades on Robinhood are commission-free.
Currently, Robinhood doesn't allow you to withdraw crypto from your account to an external wallet. So, it's best for traders that are okay with letting the brokerage maintain control of their private keys. It might also be a nice option for investors that want to trade stocks and crypto with one account. Read our full Robinhood review to learn more.
| | | | |
| --- | --- | --- | --- |
| | | | |
| Our Rating | | | |
| Fees | Variable spread up to 1.25% | 0.50% spread + flat / variable fee depending on the transaction amount and payment method | $0 (trading fees) |
| Supported Cryptocurrencies | 50+ | 100+ | 7 |
| Transactions supported | Buy, sell, trade, hold, and limit | Buy, sell, trade, and hold | Limit orders, buy, and sell |
| Apps | Mobile (iOS and Android) | Mobile (iOS and Android) | Mobile (iOS and Android) |
| Promotions | None | Get $5 Worth of BTC | Get a Free Stock |
| | | | |
Compare Uphold
Find out how Uphold stacks up against the competition.
---
Who Is Uphold Best For?
Uphold is an ideal platform for investors that want access to a wider array of asset classes than are available on a traditional crypto exchange. The firm's support of crypto, fiat currencies, precious metals, and US equities is unparalleled in the industry.
Additionally, while Uphold's fees are a bit higher than what you'd find on some more advanced trading platforms, like Kraken, they're still competitive. The firm also makes it easy to set up recurring trades, making it a suitable choice for investors that are looking to HODL their assets for the long term.
---
Uphold FAQ
Here are our answers to some of your most commonly asked questions about Uphold.
Is Uphold Legitimate?
Uphold is a legitimate trading platform. It's a registered Money Services Business (MSB) with FinCEN in the US. Uphold also provides a real-time look at all assets held in its reserves on the transparency page of its website.
Is My Money Safe with Uphold?
Funds stored with Uphold are not insured by the FDIC or SPIC. However, most crypto assets held on the platform are kept in secure cold storage. That said, the most secure place to store crypto is usually in a personal hardware wallet where nobody else has access to your private keys.
Does Uphold Offer a Crypto Interest Account?
Does Uphold Offer a Sign-Up Bonus?
Uphold does not offer a sign-up bonus at this time. But, this can change at any time as the firm adds new features to its platform.
Account Minimum: $10
Fees: Spreads from 0.20% to 3.95%
Promotion: None
---
Final Thoughts
Uphold offers a lot to love for the new or hands-off crypto investor. The platform's sleek design and user-friendly interface make it easy for anyone to place their first trades. Additionally, Uphold's support of a wide range of asset classes is unique in the industry, so it's a great option for investors that want to diversify their portfolio.
Although fees on Uphold can be slightly higher than what you'd find at a more advanced trading terminal, they're still competitive for the industry. While more experienced traders might feel held back by Uphold's lack of an advanced trading terminal, it's an exciting choice for new investors who want a simplified way to buy and sell cryptocurrencies and other assets.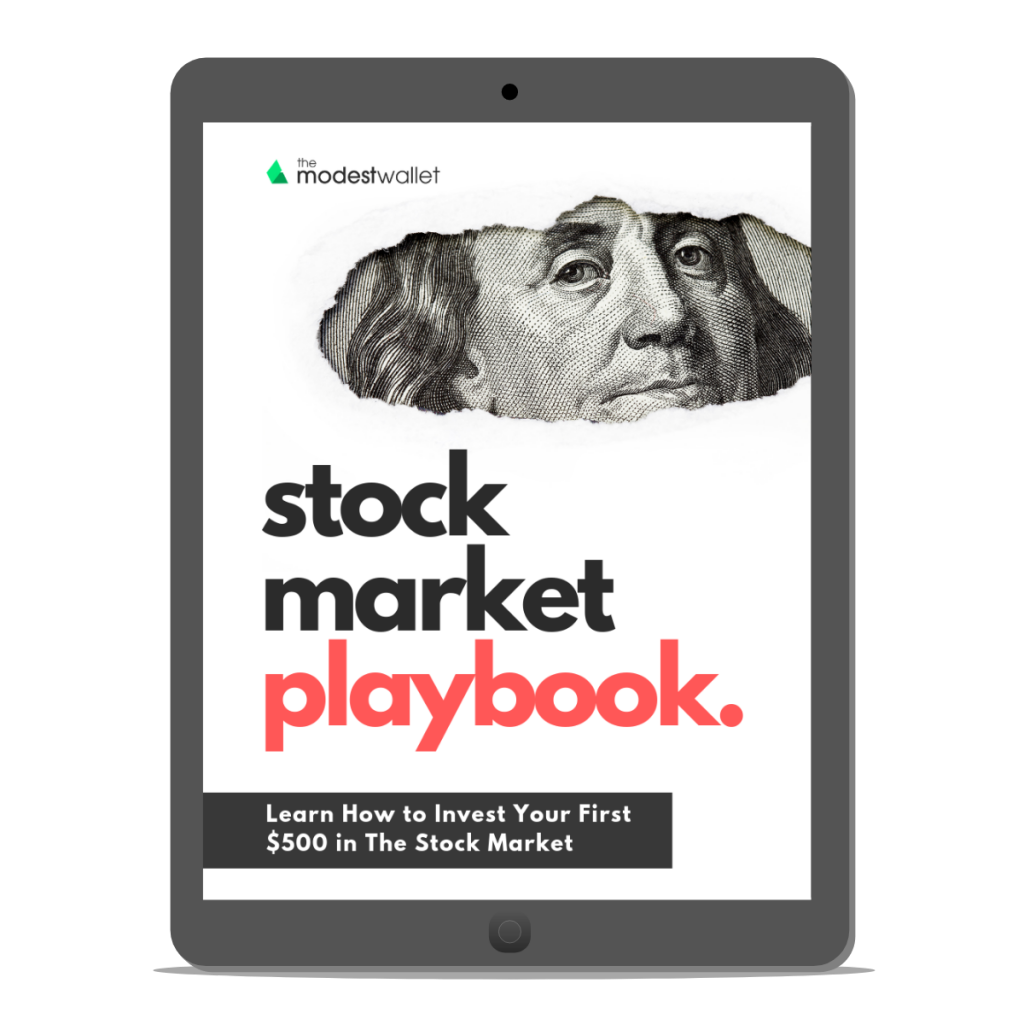 Get our free Stock Market Playbook to learn how to invest your first $500 in the stock market.
Plus our best money tips delivered straight to your inbox.

Gaby is a freelance writer and self-employed business owner with a personal interest in all things finance-related. She has a passion for educating others on how to make the most of their money and loves writing about everything from taxes to crypto.