Uphold vs. Coinbase 2023: Which Platform Is Best?
Many or all of the products featured on this page are from our sponsors who compensate us. This may influence which products we write about and where and how the product appears on a page. However, this does not influence our evaluations. Our opinions are our own. Here is a list of our partners and here is how we make money.
---
The information provided on this page is for educational purposes only. The Modest Wallet is a financial publisher that does not offer any personal financial advice or advocate the purchase or sale of any security or investment for any specific individual.
Arguably, Uphold and Coinbase offer the easiest fiat onramps for new crypto investors. Beginners love the multiple features and user-friendly interfaces on both of these popular platforms. Plus, since these companies have been around for more than a decade, they have an excellent reputation with global investors.
Although Uphold and Coinbase share many features, some distinctions are worth keeping in mind. If you're hesitant to join either of these exchanges, please consider the points listed below.
| | | |
| --- | --- | --- |
| | | |
| Our Rating | | |
| Fees | 1.00% (stocks and ETFs), 0.80% to 1.20% (cryptocurrencies), 1.05% to 3.95% (metals), 0.20% to 0.85% (forex) | 0.50% per trade, 3.99% for debit/credit card purchases, and 1.49% for Coinbase wallet or bank account purchases |
| Supported Cryptocurrencies | 130+ | 50+ |
| Apps | Mobile (iOS and Android) | Mobile (iOS and Android) |
| Promotions | None | $5 worth of free BTC |
| Buy (Deposit Method) | Debit, Credit, ACH, Crypto | Bank transfer, debit card and PayPal |
| Sell (Withdrawal Method) | Bank transfer | Bank transfer |
| Verdict | Great platform to trade multiple asset classes including stocks, precious metals and crypto. | User-friendly exchange with excellent liquidity and extensive directory of crypto assets |
| | | |
---
Uphold vs. Coinbase: Overview
Coinbase and Uphold have built a solid reputation in the North American crypto community. While both of these companies offer dozens of services, they are most beloved by beginners for their clean & straightforward user interface.
About Uphold
Uphold brands itself as an "Anything-to-Anything" trading platform. Initially called Bitreserve, this NY-based company gives customers access to a wide array of cryptos, precious metals, and stocks.
Currently, Uphold operates in more than 180 countries and accepts 80 crypto and international currencies. Roughly 1.7 million people now have an Uphold account, and the company estimates it has managed over $6 billion in transactions since opening. Check out our full Uphold review to learn more.
About Coinbase
IBM will always be known as "The Big Blue." However, in the crypto industry, Coinbase deserves this catchy nickname! True, Binance is now the world's largest crypto exchange, but Coinbase remains the biggest player in the North American market.
Founded in 2012, Coinbase is a San Francisco-based crypto exchange that operates in over 100 countries. According to the latest estimates, at least 56 million people use Coinbase's site to buy and sell roughly 80 digital assets. Read our full Coinbase review to learn more.
---
Uphold vs. Coinbase: How Do They Work?
As mentioned above, both Uphold and Coinbase help you transfer your fiat currency into cryptocurrency. Even if you're new to crypto investing, both platforms make it convenient to make your first purchase.
Uphold
Uphold allows users to buy fractionalized equities, cryptos, and precious metals with money from an ACH bank deposit or a credit or debit card. You could also send crypto into your associated Uphold wallet and swap these tokens for whatever asset you want.
While "market orders" are Uphold's default setting, you could also place limit orders for a select group of assets. Uphold also offers an automated trading feature so you can schedule regular payments and dollar-cost average (DCA) into your favorite projects.
Coinbase
Once you have a Coinbase account, you could send fiat into this platform from your bank via ACH transfer or a wire. Coinbase also allows users to connect their PayPal account. Of course, you could deposit crypto into your Coinbase account if you already have some on a private wallet.
Once you've funded your Coinbase account, you could either buy crypto with market orders on the main webpage, set a DCA schedule, or use the Coinbase Pro Platform. Unlike the standard Coinbase platform, Coinbase Pro has a more advanced layout, a more generous fee structure, and the option to set limit orders.
Any crypto you buy on Coinbase will instantly go into your exchange account's wallet.
---
Uphold vs. Coinbase: Main Features
While trading crypto is the core business at Uphold and Coinbase, these companies have significantly expanded their offerings in recent years. Here are the most significant features you could take advantage of on these websites.
| | | |
| --- | --- | --- |
| | | |
| Cryptocurrency Supported | 130+ (Including BTC, BTC0, AAVE, XRP, ETH, BAT, ADA, ALGO, ATOM) | 50+ (Including BTC, ETH, LTC, ALGO, ADA, DAS, DOGE, DOT, MATIC, UNI) |
| Fiat currency supported | USD, EUR, GBP, AED, ARS, AUD, BRL, CAD, CHF, CNY CZK, DKK, HKD, HRK, HUF, ILS, INR, JPY, KES, MXN, NOK, NZD, PHP, PLN, RON, SEK, SGD | USD, GBP, EUR |
| FDIC Insured | No | Yes (U.S. Dollars) |
| Digital Wallet | | |
| Social / Copy Trading | | |
| Margin Trading | | |
| Interest Accounts | | |
| Crypto-backed Loans | | |
Uphold
Uphold is a multi-asset trading platform. In other words, you're not restricted to just buying stocks or crypto or precious metals on this exchange. With one Uphold account, you could diversify your portfolio across each of these asset classes.
On Uphold's main screen, you could purchase dozens of cryptocurrencies, equities, or metals with market orders. You could also set limit orders to snag the price you want, or set up automated payments for a long-term DCA strategy.
While trading between these asset categories is Uphold's key feature, customers have many other options to take advantage of.
Main Features Overview
Crypto trading: Purchase from over 80 cryptocurrencies and store in Uphold's included digital wallet.
Equities trading: Buy whole or fractionalized shares in dozens of blue-chip American companies and ETFs.
Staking rewards: Uphold will stake selected digital assets on your behalf and send you token rewards.
Automated trading: Set weekly or monthly buy orders on your favorite assets.
Uphold debit card: Use the money on your Uphold account to make daily purchases and enjoy crypto-back rewards.
Brave rewards integration: Connect your Brave Browser to Uphold to receive BAT rewards each month.
Coinbase
Coinbase never set out to be an "Anything-to-Anything" platform. Since the beginning, Coinbase's primary mission has been to help clients convert fiat currencies into cryptocurrencies.
The most convenient way to use Coinbase is to initiate a market order on the Standard platform. You could also set your trading strategy on autopilot with recurring buys.
For those with more experience trading crypto, Coinbase offers a Pro Platform with advanced charts and limit orders.
Beyond buying and selling crypto, Coinbase has become more interested in helping customers use their tokens in Web3. In the past few years, Coinbase also introduced many features that help clients make the most of their crypto assets.
Main Features Overview
Standard market orders or DCA: Coinbase's user-friendly main page helps customers buy crypto with market orders or set up a recurring buy schedule.
Crypto staking: Earn interest on Proof-of-Stake coins like Cosmos or Algorand on Coinbase's platform.
Coinbase wallet: Coinbase's non-custodial wallet connects with your Coinbase account, but it allows you to hold the private keys to your crypto.
Coinbase Pro platform: Coinbase's advanced trading hub with detailed carts, limit orders, and lower fees.
Coinbase "Earn to Learn": Watch educational videos on smaller altcoins and earn rewards after taking a quiz.
Coinbase Card: A new Visa debit card allows users to buy items with their Coinbase account and earn crypto rewards.
Coinbase NFT marketplace: A hotly anticipated hub for NFT art and collectibles.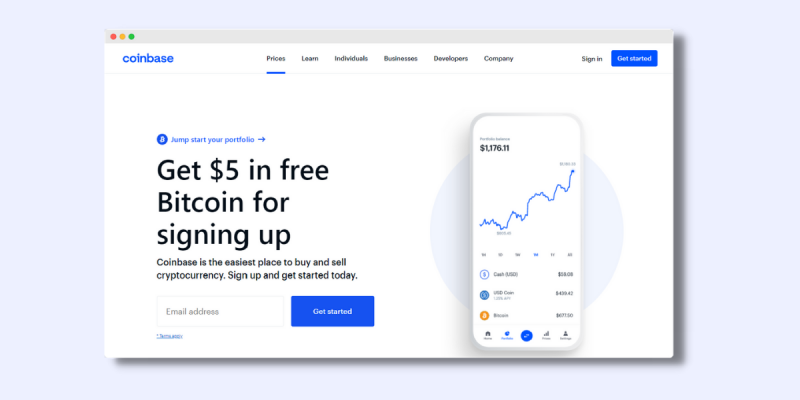 ---
Uphold vs. Coinbase: Cryptocurrencies Supported
Uphold and Coinbase may not have the most robust assortment of altcoins, but most new and intermediate investors probably won't complain about their crypto offerings.
Uphold
Uphold now supports over 80 cryptocurrencies, most of which are in the large or mid-cap range.
Besides Bitcoin, a few of the most prominent digital assets on Uphold include the following:
Interestingly, Uphold also offers two eco-friendly tokens in its Environmental Assets catalog. These tokens include UPCO2 (a blockchain-based Carbon Credit) and BTC0 (the zero-emission version of Bitcoin).
Coinbase
Like Uphold, Coinbase has about 80 cryptocurrencies on its platform. In addition to Bitcoin and Ethereum, here are a few altcoins you could purchase with a Coinbase account:
Please know that Coinbase Pro offers fewer altcoins than the standard Coinbase platform.
---
Uphold vs. Coinbase: Wallet
If you're planning on buying cryptocurrencies, you'll need a safe place to store them. Thankfully, both Coinbase and Uphold provide customers with custodial digital wallets.
Uphold
When you sign up for Uphold, you gain access to custodial hot wallets for all supported cryptocurrencies. Please remember that you don't hold the private keys to these wallets. You won't have ownership over your crypto unless you send it to a private hardware or app-based wallet.
Coinbase
Once you buy a token on the Coinbase Exchange, it will immediately go into your account's custodial hot wallet. Like Uphold's crypto wallets, Coinbase holds the private keys for any crypto stored on the exchange.
However, Coinbase also offers the non-custodial Coinbase Wallet app. If you send crypto from the Coinbase Exchange into this app, you will hold the private keys to your crypto.
You don't need a Coinbase account to use the Coinbase Wallet, but there are integrations for those who enjoy using Coinbase. Also, the Coinbase Wallet has a browser extension you could use to interact with popular dApps like OpenSea.
---
Uphold vs. Coinbase: Security
Security should be a primary concern when choosing to invest on any platform. Since Uphold and Coinbase have been around so long, it's easy to get a read on their security standards.
Uphold
Uphold claims to hold 90% of its crypto assets on cold storage at all times. The other 10% is spread throughout various online servers to provide customers with sufficient liquidity.
For extra security, Uphold has a transparency page where users can review the company's reserves in real-time. On this page, users should see the amount Uphold is holding as insurance in the event of a hack or security breach.
Uphold also offers security features like 2FA, advanced encryption technology, and a 24/7 surveillance team. There's also an ongoing Bug Bounty Program to fix potential errors on Uphold's site.
Editor's Note
Uphold's insurance policy doesn't include FDIC or SIPC protection.
Coinbase
Coinbase has a dominant reputation in the crypto custodian industry, and it prides itself on offering top-class crypto security. For peace of mind, Coinbase locks 98% of its digital assets in cold storage at all times. All of this data ​​is secured with AES-256 encryption, and Coinbase keeps copies on FIPS-140 USB drives.
Customers always have to use 2FA to enter their Coinbase account. The company also claims to use encrypted SSL on its website domain. To prevent hacks, Coinbase has an ongoing Bug Bounty Program.
In terms of insurance, Coinbase offers FDIC protection on all USD on its platform. Coinbase Custody also carries $320 million in a commercial crime policy.
In 2021, Coinbase suffered a hack that compromised roughly 6,000 accounts. However, the company claims it used its insurance fund to repay all affected users.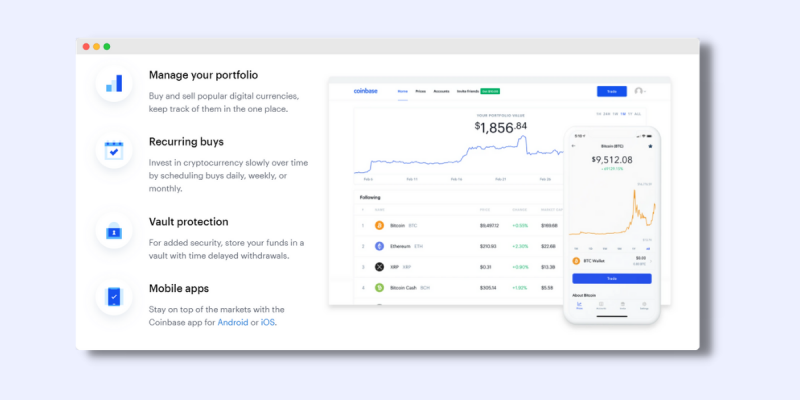 ---
Uphold vs. Coinbase: Customer Support
Customer support isn't an area where crypto exchanges shine. Unfortunately, it's also not the strongest feature on Uphold or Coinbase.
Uphold
If you have a question regarding your Uphold account, you should visit Uphold's official Help Center. Here you could review FAQ articles or type in your specific concern.
You'll need to submit an email request on Uphold's Support page for more specific guidance. Uphold currently doesn't offer phone or live chat support.
Coinbase
Coinbase recommends reviewing its extensive Education Portal or Help Center for top-quality information. If you can't find what you're looking for here, you could send Coinbase's staff a message via email.
Coinbase also recently unveiled a toll-free line and live message feature. Anyone who thinks their Coinbase account has been attacked should immediately call (888) 908-7930.
FYI: One of the perks for using a Coinbase Card is that you'll enjoy faster access to phone support.
---
Uphold vs. Coinbase: Fees
Fees are a fact of life on all crypto exchanges. It's wise to review the fee structure on Uphold and Coinbase so you know just how much of your money isn't going into crypto.
| | | |
| --- | --- | --- |
| | | |
| Trading Amount | Varies based on account activity | Maximum order amount varies by payment method ($25,000 per day deposit limit in the U.S.) |
| Trading Fees | Variable spread up to 3.95% | 0.50% per trade + transaction fee ($0.99 – $2.99) |
| Bank Account | Free | 1.49% |
| Debit/Credit Card | 3.99% | 3.99% |
| ACH Transfer | Free | Free |
| Wire Transfer | $30 to deposit < $5,000 or $0 for > $5,000. | $10 ($25 outgoing) |
Uphold
A significant perk associated with Uphold is that it doesn't charge commission fees. However, the company clearly states it takes a spread on every trade you make.
Just how much of a cut Uphold takes depends on what asset you're buying. Here are a few fees associated with the most popular investments on Uphold:
BTC and ETH: 0.8% to 1.2% on Bitcoin and Ethereum
Altcoins: Higher spreads on lower-cap altcoins
Equities: 1% on US stocks
Precious Metals: 3% on precious metals
Fiat: 0.2% to swap between fiat currencies
While Uphold doesn't charge for ACH transfers, it charges 3.99% if you use a debit or credit card.
Coinbase
Coinbase has a notoriously difficult-to-understand fee structure. However, the general rule is that you'll pay more on Standard Coinbase than on Coinbase Pro.
On the traditional Coinbase platform, you'll have to pay a 0.5% base fee for all trades. On top of this fee, you have to add between $0.99 – $2.99 if you're making a market order under $200. For all transactions above $200, you'll have to tack on an extra 1.49%.
| Pricing Tier | Taker Fee | Maker Stock |
| --- | --- | --- |
| Less than $10K | 0.50% | 0.50% |
| $10K-25K | 0.35% | 0.35% |
| $50K – $100K | 0.25% | 0.15% |
| $100K – $1M | 0.20% | 0.10% |
| $1M – $10M | 0.18% | 0.08% |
| $10M – $50M | 0.15% | 0.05% |
| $50M – $100M | 0.10% | 0.00% |
| $100M – $300M | 0.07% | 0.00% |
| $300M – $500M | 0.06% | 0.00% |
| $500M – $1B | 0.05% | 0.00% |
| > $1B | 0.04% | 0.00% |
However, if you use Coinbase Pro, all trades under $10,000 get charged a maker or taker fee of 0.5%. These fees gradually go down as you spend more than $10,000.
| Total Trade Amount | Fee |
| --- | --- |
| Less than $10 | $0.99 |
| $10-25 | $1.49 |
| $25-50 | $1.99 |
| $50-100 | $2.99 |
Coinbase also charges a 3.99% fee for credit, debit, and PayPal transfers. While Coinbase doesn't charge for ACH deposits, it charges wire fees of $10 per transaction. You'll also have to pay a fluctuating percentage of crypto for any in-exchange conversions.
| Payment Method | Fee |
| --- | --- |
| Bank Account | 1.49% |
| Coinbase USD Wallet | 1.49% |
| Credit/Debit Card | 3.99% |
| ACH Transfer | Free |
| Wire Transfer | $10 ($25 outgoing) |
---
Uphold vs. Coinbase: Platform and App
Unlike Binance or KuCoin, Uphold and Coinbase have a reputation for being the most beginner-friendly platforms for crypto investing. You should have no problem navigating these websites, even if you're a crypto novice.
Uphold
Uphold has a clean user interface with tabs for buying crypto, equities, and precious metals. You can find features like limit orders and automated buys on the top of your screen. However, unlike Coinbase, you can't access an advanced "Pro" trading platform.
If you prefer to track your portfolio on the go, Uphold also offers a mobile app. Whether you use iOS or Android, you can download the Uphold app and sync your desktop account.
Coinbase
The standard Coinbase page is a breeze to navigate. On the homepage, you'll find the most important info on your crypto portfolio and the current prices of digital assets. You could easily select from these tokens and make a market order at the click of a button.
You'll find all of Coinbase's secondary features like "Learn to Earn" and "Staking Rewards" on the top of your screen. You could also switch to Coinbase Pro by visiting Pro.Coinbase.com and entering your Coinbase account details.
Coinbase also offers iOS and Android app versions of its Pro and Standard accounts. Just remember that the Coinbase Wallet app is a non-custodial wallet that's not associated with your Coinbase Exchange account.
---
Uphold vs. Coinbase: What We Like (Pros)
There are many reasons Uphold and Coinbase are two of North America's most popular places to trade crypto. Here are a few bright points for using either of these platforms.
Uphold
Diverse range of assets, including crypto, precious metals, and fractionalized shares
No commission fees on trades
Instantly swap between the assets of your choosing
Simple and clean user interface
Releases regular reports on reserves on its Transparency Page
Coinbase
Largest and most respected exchange in North America
FDIC insurance on USD
Secures 98% of crypto assets in cold storage
Option to trade on Standard or Pro platforms
"Earn To Learn" and Staking programs for passive income
Offers a non-custodial digital wallet
---
Uphold vs. Coinbase: What We Don't Like (Cons)
Even though millions of people enjoy Coinbase and Uphold, there are some weak points in both these exchanges. The following drawbacks may be a dealbreaker for you.
Uphold
No FDIC or SIPC insurance
High spread fee
No phone or live chat feature for customer support
Doesn't offer a non-custodial crypto wallet
Coinbase
High and complex trading fee structure
Steep deposit fees
Slow customer support
Suffered a significant hack in 2020
---
Who Is Uphold For?
Uphold is ideal for investors who are most interested in portfolio diversification. On Uphold, you're not limited to just crypto or stocks. Customers could easily invest and swap between these assets on Uphold's user-friendly platform. As a bonus, Uphold grants users access to precious metals and novel environmental investments.
While Uphold may not be as large or well-integrated with Web3 as Coinbase, it's one of the easiest ways for newcomers to gain exposure to various companies, metals, and digital coins.
Account Minimum: $10
Fees: Spreads from 0.20% to 3.95%
Promotion: None
---
Who Is Coinbase For?
New investors who are solely interested in cryptocurrency are the perfect fit for Coinbase. Thanks to its long-standing reputation in the crypto industry, Coinbase is one of the safest and simplest ways to gain exposure to digital tokens. Plus, Coinbase makes it easy for customers to connect with Web3 and earn rewards on their crypto.
In addition to Coinbase's native staking, the company has a unique "Learn To Earn" program to increase crypto knowledge and reward you for your time. Plus, the non-custodial Coinbase Wallet makes it simple for newcomers to interact with DeFi services, play-to-earn games, and NFT marketplaces.

---
FAQ Uphold vs. Coinbase
Are you still unsure whether Uphold or Coinbase is the right fit for your goals? If so, be sure to consider the following common questions about the two platforms.
Which Is Safer, Uphold or Coinbase?
From an insurance standpoint, Coinbase has more to offer than Uphold. Customers who deposit USD on Coinbase enjoy FDIC insurance for up to $250,000. Coinbase holds millions in crypto-related insurance in the event of a hack. Also, Coinbase currently has more options for customer support than Uphold.
However, this doesn't mean Uphold is an "unsafe" platform. Although Uphold doesn't offer SIPC or FDIC protections, it claims to hold an insurance policy for potential hacks. Also, you could constantly monitor Uphold's reserve status with its Transparency Tab.
Overall, Uphold and Coinbase are safe digital trading platforms. However, hardware wallets like Ledger or Trezor remain the safest option for storing crypto. Always transfer your crypto off of an exchange into a private wallet for max security.
Which Is Cheaper, Uphold or Coinbase?
Coinbase tends to be more expensive than Uphold. Although Uphold has a relatively high spread fee, it doesn't charge a commission. By contrast, Coinbase's standard platform charges steep trading fees on top of a 0.5% base fee. Also, Coinbase has more deposit, withdrawal, and convenience fees versus Uphold.
To limit your trading fees, it's better to use the Coinbase Pro platform. If you could adjust to this advanced trading layout, you will pay more comparable fees to Uphold.
Which Is Better, Uphold or Coinbase?
Whether Uphold is "better" than Coinbase (or vice versa) all depends on your investment preferences. Are you solely interested in crypto, NFTs, and DeFi? If so, Coinbase has more integrations you could take advantage of. However, if you'd prefer an "all-in-one" investment platform, Uphold is the obvious pick.
People who want the max diversification in their portfolio will probably prefer Uphold's offerings. By contrast, those who want to get deeply immersed in the crypto economy should concentrate on Coinbase.
---
Final Thoughts
Coinbase and Uphold make it easy for novice investors to dip their toes into the world of cryptocurrency. While Coinbase could help customers delve deeper into DeFi, Uphold offers its clients a broader array of "TradFi" assets like blue-chip stocks, ETFs, and precious metals.
Both of these platforms are excellent options for beginners thanks to their user-friendly designs and high safety scores. You just have to consider whether you want to concentrate your investments in crypto or diversify into other asset classes.
If you're only interested in crypto, then Coinbase may be the better option. Conversely, people who want opportunities outside the "cryptoverse" will appreciate Uphold's "Anything-to-Anything" paradigm.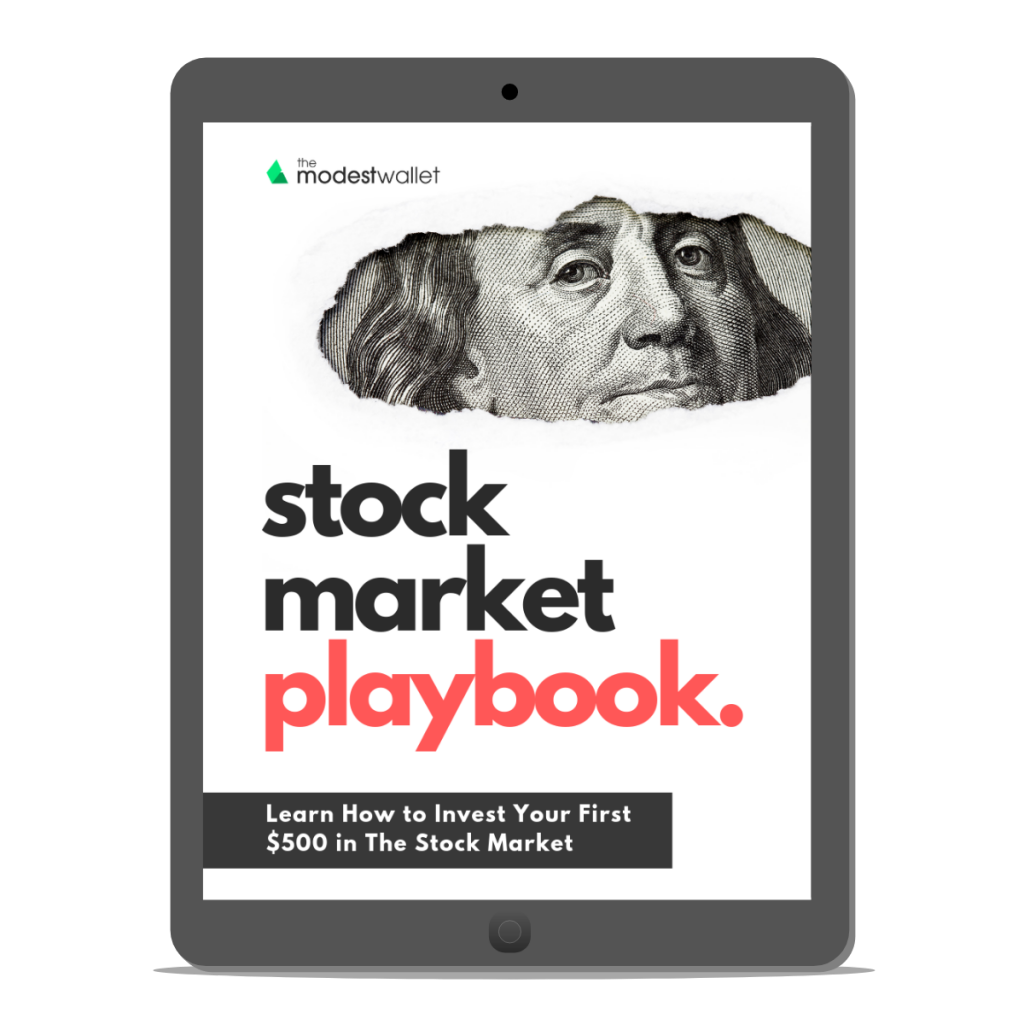 Get our free Stock Market Playbook to learn how to invest your first $500 in the stock market.
Plus our best money tips delivered straight to your inbox.

Eric Esposito is a freelance writer, editor, and cryptocurrency enthusiast. Although it took him a few years to grasp the Bitcoin revolution, Eric has become a crypto convert and long-term "hodler." Besides crypto investing, Eric is interested in helping others understand how to safely stack sats with passive income opportunities.