YouHodler Review 2023: Features, Pros, & Cons
Many or all of the products featured on this page are from our sponsors who compensate us. This may influence which products we write about and where and how the product appears on a page. However, this does not influence our evaluations. Our opinions are our own. Here is a list of our partners and here is how we make money.
---
The information provided on this page is for educational purposes only. The Modest Wallet is a financial publisher that does not offer any personal financial advice or advocate the purchase or sale of any security or investment for any specific individual.
Wish you could get higher interest rates on your assets and do more with the crypto in your portfolio? YouHodler might be what you need.
YouHodler is a convenient way to access interest-bearing crypto accounts, crypto-backed loans, and advanced trading tools all in one place.
But is YouHodler the right option for your needs?
In this YouHodler review, we'll take a closer look at what the company has to offer. We'll discuss its features, pros, and cons, to help you find the perfect investing platform for your crypto.
Quick Summary: YouHodler is a FinTech company offering an array of products and services in the crypto space. From crypto-backed lending to high-yield crypto-saving accounts, YouHodler is a platform worth considering.
Promotion: None
What Is YouHodler?
YouHodler is a fintech company that offers crypto-related features to investors, such as high-yield crypto accounts and crypto-backed loans.
It was founded in 2017 by a team of experienced financial professionals. YouHodler is currently headquartered in both Switzerland and Cyprus, but it offers services to investors around the globe.
YouHodler's mission is to "help people stop passive hodling and use crypto assets right there, right now." The platform boasts a user-friendly interface where investors can grow their crypto portfolio with minimal hassle.
How Does YouHodler Work?
If you want to use YouHodler, your first task is to create an account. Here's what it takes to get started with the platform.
Getting Started
Before you can start investing with YouHodler, you need to determine if you're eligible for an account. YouHodler is available in most countries, with a few exceptions. For example, it's not available in the U.S.
If you're eligible for an account, your next step is to gather the documents you need to sign up. You'll need to collect the following information to get started:
Full name
Date of birth
Email address
Phone number
Physical address
Source of funds
Beneficiary information
YouHodler also requires that you submit a copy of a valid government-issued photo ID as well as a selfie of you holding that ID. However, you can only submit a passport or international identity card, not a driver's license.
Opening an Account
As soon as you have all the required documents, you can create your YouHodler account. The onboarding process is fairly straightforward and you can get started by clicking the signup button on the company's website.
You'll then enter an email address and a password. Next, you'll be asked to verify your email address. After you verify your email, you'll have access to your account profile. Here, you can complete identity verification.
There are four parts to YouHodler's identity verification process:
Upload a photo of your valid government-issued photo ID
Take a selfie with your ID document
Enter your personal information
Indicate your source of funds (e.g., employment)
When you finish the identity verification process, you'll submit your application. Most accounts are approved automatically but it could take up to 24 hours before you can start trading.
Funding Options
Investors with YouHodler can deposit any supported cryptocurrency or fiat currency into their accounts. Supported fiat currencies include:
US Dollar (USD)
Euro (EUR)
British Pound (GBP)
Swiss Franc (CHF)
The following payment methods are available for fiat deposits and withdrawals to your YouHodler account:
SEPA transfer
SWIFT transfer
AdvCash (wire transfer & credit/debit card)
Cryptocurrencies Available on YouHodler
YouHodler supports more than 35 cryptocurrencies. Some of the most popular cryptocurrencies on the platform include:
YouHodler Features
YouHodler offers a number of unique features for investors. Here's what you can get if you open an account:
| | |
| --- | --- |
| Minimum Deposit | $5 USD in crypto equivalent (crypto) and $100 for USD; 100 for EUR; 100 for CHF and GBP (bank wire) |
| Minimum Loan Amount | $100 |
| Minimum Balance to Earn Interest | $100 |
| Fees | Vary depending on transaction |
| Interest Rate on Deposits (APR) | Up to 12.3% (stablecoins) and up to 8.2% (crypto) |
| Interest Payout Schedule | Weekly |
| Supported Cryptocurrencies | 35+ including BTC, USDT, ETH, LTC, ESO, DASH and more |
| Withdrawal Limit | Varies by currency and withdrawal method |
| Security | Enhanced encryption, Ledger Vault (crime insurance protection for up to $150 million), Cold Storage, 3FA |
| Supported Regions | Worldwide except The USA, Unincorporated territories of the US, Bangladesh, China, Iraq, Pakistan, Crimea, Cuba, Iran, North Korea, Sudan, Syria, Afghanistan, Palestinian Territories, Nepal, Bolivia, Egypt, Algeria, Morocco |
| Apps | Mobile (iOS / Android) |
| Promotion | None |
| Support | Email ([email protected]) and Live Chat |
Crypto Loans
YouHodler's flagship feature, crypto loans, are a quick way to get access to fiat currencies or Bitcoin (BTC) without the need to sell your crypto assets. Currently, YouHodler offers three different loan to value ratios depending on the duration of the loan:
30 days — 90% LTV
60 days — 70% LTV
180 days — 50% LTV
How it works is simple: If you need a loan, you put your crypto up as collateral. Then, you select a loan-to-value (LTV) ratio and confirm your loan payment terms before submitting an application.
Most loan applications are approved within seconds. You'll then receive your loan payment in Bitcoin or fiat. Your funds will immediately be sent to your bank account, credit card, or external wallet. You'll have until the end of your loan period to repay YouHodler. Or, you can extend your loan duration for an extra fee.
Note that the interest rates on these loans tend to be pretty high. Also, keep in mind that these loans are not risk-free and you could default if there's a major market downturn.
As an example, here is how the three different loan types work at YouHodler on a $5,000 loan that uses Bitcoin (BTC) as collateral:
| | Loan Duration (30 Days) | Loan Duration (61 Days) | Loan Duration (180 Days) |
| --- | --- | --- | --- |
| LTV Ratio | 90% | 70% | 50% |
| Price Down Limit | 5% | 25% | 40% |
| Loan Repayment | $31,294.11 | $24,506.09 | $18,318.51 |
| Loan Amount for 1 BTC | $30,530.84 | $23,746.21 | $16,961.58 |
Exchange
The YouHodler exchange supports fiat-to-crypto and crypto-to-crypto trades of any of the firm's available fiat and crypto-assets.
On the YouHodler Exchange, you simply need to enter the currency you want to spend (e.g., US dollars) and the currency you want to buy, such as Bitcoin (BTC). All purchases are processed as market orders and most funds are available in your account immediately.
However, there is a $30 minimum for all transactions. Trades on some crypto-to-crypto trading pairs can also take up to 30 minutes to process before your funds are available in your wallet.
Earn Interest on Crypto
Another key YouHodler feature is the company's interest-bearing crypto accounts. These accounts let you earn upward of 12.3% in interest on your digital assets.
You can invest a minimum of $100 and a maximum of $100,000 to earn interest with YouHodler. But, there are no lock-up periods and you can withdraw your funds at any time. Your interest is paid weekly into your account where it can grow passively for as long as you'd like.
Keep in mind that YouHodler's interest rates can change at any time. The company currently offers much higher rates for stablecoins than for other digital assets, too, so double-check the current APR before you sign up.
Here are some examples of the interest rates you can get with YouHodler:
| Cryptocurrency | Interest Rate |
| --- | --- |
| USDT | 12.3% |
| TUSD | 12% |
| BUSD | 10% |
| BTC | 4.8% |
| ETH | 5.5% |
| UNI | 7% |
| USDC | 12% |
| DAI | 12% |
| HUSD | 12% |
| EURS | 12% |
| LINK | 6.2% |
| COMP | 2.5% |
Multi HODL
Multi HODL is one of YouHodler's most unique features. It can be described as a sort of blend of automated margin and options crypto trading.
But what does Multi HODL actually do?
Multi HODL is effectively a tool that helps you multiply potential profits when trading crypto. You can choose a supported cryptocurrency, the direction you think its price is going to move (up or down), and how much risk you can tolerate.
Once you do so, Multi HODL starts borrowing or selling funds for you in an attempt to make you a profit. If the market moves in the direction you predicted, Multi HODL will deposit your profits into your account. If the market doesn't move as you expected, Multi HODL will subtract your losses from your account.
YouHodler states that, unlike with traditional margin trading, you can't lose more than you initially invested when using Multi HODL. However, there is certainly risk involved with this tool, so do your research before you start trading.
Turbocharge
Turbocharge is yet another unique feature from YouHodler. It's a margin trading tool where you can leverage your current assets in a bull market.
With this feature, YouHodler lets you take out a so-called "cascade of loans" where you can get up to 6.5 times the leverage on your crypto assets. You can then set a take-profit price so that your position automatically closes before an asset's price has a chance to decrease. When this happens, your profits are used to pay off your loans and the rest is deposited in your account.
Of course, it is possible to lose money when trading on a margin. Therefore, YouHodler lets you set a lower limit on an asset's price so you can automatically liquidate your position and minimize loss. Nevertheless, there are risks to trading with Turbocharge and it's not appropriate for everyone.
Crypto & Bitcoin Wallet
Every YouHodler account includes free crypto wallets. Your wallets are created as soon as you sign up. They provide all the essential features that you'd expect from a crypto wallet – including the opportunity to send and receive crypto — without the need to set one up.
Note that all funds in YouHodler wallets are held in custody by the company. That means that the firm has full control over your private keys. While YouHodler does keep most client funds in cold storage, there's always a risk of loss when you keep funds in a custodial wallet.
Collateral on NFTs
Investors can now take out loans with YouHodler by using NFTs as collateral. The company can offer this feature because they have a pawnbroker license in Switzerland. As a result, they can offer loans on digital art, just like a pawnbroker would on physical art.
To get an NFT-backed loan, you simply have to email the company and provide as much information about both your NFT and the loan you want to take out. YouHodler's customer service team will then let you know if they can process your NFT-backed loan and on what terms.
Referral Program
YouHodler currently offers a referral program for all account holders. If you refer a friend to YouHodler and they deposit at least $1,000 worth of funds, you can get one of two rewards:
An additional 0.50% interest on one coin for three months
A permanently increased maximum limit of $10,000 on your interest account
However, the company doesn't offer referral links for you to share with friends. Rather, you need to email YouHodler's customer service team directly to tell them about each referral.
Mobile App
In addition to an online dashboard, YouHodler has a highly-rated mobile app (iOS and Android). You can access all of the company's features from the app, including Multi HODL, Turbocharge, and crypto-backed loans.
The YouHodler app also has a sleek interface and a user-friendly design. It offers real-time market data, too, so you can stay up-to-date on the latest crypto trends.
YouHodler Pricing & Fees
YouHodler's pricing and fees schedule is complex. Here are the most important fees to know about before opening an account.
Exchange Fees
All crypto trades on the YouHodler exchange incur a fee. YouHodler isn't transparent about what this fee is, but you'll see a fee quote before you place an order.
These fees can vary, but most fiat-to-crypto trades incur a trading fee of about 0.2%. Most fiat-to-stablecoin and fiat-to-fiat trades have a fee of about 1%.
Multi HODL and Turbocharge Fees
There are fees for using both Multi HODL and Turbocharge in your YouHodler account.
For Multi HODL, you need to pay a rollover fee (i.e., an interest fee) for each hour that your position is open. This is a variable rate that you'll see before you open a position. Additionally, if your trades are profitable, you'll pay a profit share fee. This fee varies, but it's normally below 1%.
If you use Turbocharge, you'll pay the interest rate on your loans. If you want to close your margin position using your collateral through the platform's "Close Now" feature, you'll pay a 1% fee.
Deposit & Withdrawal Fees
YouHodler's deposit and withdrawal fees are complicated. They vary by currency and payment method.
Deposits to the platform incur the following fees:
| Deposit Method | Transaction Fee |
| --- | --- |
| Wire Transfer (GBP and CHF) | Free |
| Wire Transfer (USD) | $25 |
| Wire Transfer (EUR) | €25 |
| Credit Card | 4.7% ($1/€1 minimum fee) |
| Cryptocurrency | Free |
Withdrawals from the platform have the following fees:
| Withdrawal Method | Transaction Fee |
| --- | --- |
| Wire Transfer (GBP and CHF) | 0.15% (£55/55CHF minimum fee) |
| Wire Transfer (USD) | 1.5% ($70 minimum fee) |
| Wire Transfer (EUR) | €5 |
| Cryptocurrency | Variable rate (based on network congestion) |
Loan Fees
All crypto-backed loans with YouHodler are charged interest fees. Additionally, you may be liable for the following fees on your loan:
| Loan Fees | Transaction Fee |
| --- | --- |
| Reopen Fee | Interest + 1% service charge |
| Close Now Fee | 1% of overdraft amount |
| Extend PDL | 1.5% of the additional collateral |
| Increase LTV | 1.5% of the increased LTV amount |
YouHodler Security & Insurance
To protect investor assets, YouHodler employs a number of security techniques, including enhanced encryption and Ledger Vault technology. YouHodler also stores client assets in both hot and cold wallets for additional security.
As far as insurance goes, the company maintains $150 million in insurance through Ledger Vault's pooled insurance program. This program is backed by Arch Insurance and it covers losses in the event of theft.
YouHodler Customer Support
The primary source for help with your YouHodler account is the company's detailed help pages where you can get answers to most common questions.
Additionally, YouHodler maintains a chat-based customer support team that you can access either in the mobile app or in your online dashboard. Response times for the chat service are normally fairly quick during European office hours. There's also a customer support email address, but this has slower response times.
YouHodler Pros
Large number of supported crypto and fiat currencies
Offers high interest on crypto assets (especially stablecoins)
Has insurance coverage for assets in client wallets
Ability to take out a crypto- or NFT-backed loan
Options for leveraged trading through Multi HODL and Turbocharge
User-friendly interface and simple onboarding process
Beginner-friendly crypto exchange with generally reasonable fees
Chat-based support available in-app and online
YouHodler Cons
Not available in the US or to US citizens abroad
High deposit and withdrawal fees for some payment methods
Confusing fee and account limit schedule
Lacks transparency about exchange fees
Can get higher interest on altcoins at other exchanges
Loan interest rates are higher than average
YouHodler Alternatives
Not sure that YouHodler is the right option for you? Here are some great YouHodler alternatives to check out.
Gemini
If you want a platform where you can buy and sell dozens of top cryptocurrencies, Gemini might be what you need.
Gemini is a New York-based crypto exchange that's known for having some of the highest security standards in the industry. The company offers a beginner and an advanced trading terminal, interest-bearing crypto accounts, a crypto rewards credit card, and the ability to pay for daily purchases using your crypto assets.
The downside? Gemini's interest rates are usually lower than YouHodler's and it doesn't offer crypto-backed loans. But if you're more interested in trading than in loans, Gemini is well worth considering. Read our full Gemini review to learn more.
BlockFi
BlockFi is another New York-based crypto broker that provides high-yield crypto accounts and crypto-backed loans.
Its primary benefit over YouHodler is that it's available in the US. Additionally, BlockFi's loan rates tend to be a bit lower. The company also offers a crypto rewards credit card and lower fees for deposits and withdrawals.
When compared to YouHodler, BlockFi doesn't support as many cryptocurrencies and it only supports loans of up to $10,000. But, for US-based investors who want access to crypto-related financial tools, it's a sure bet. Read our full BlockFi review to learn more.
| | | | |
| --- | --- | --- | --- |
| | | | |
| Our Rating | | | |
| Minimum Deposit | $5 | $0 | $0 |
| Interest | Up to 12.3% | Up to 7.50% | Up to 8.05% |
| Apps | Mobile (iOS and Android) | Mobile (iOS and Android) | Mobile (iOS and Android) |
| Promotions | None | Earn up to $250 in BTC | Get $10 worth of BTC (**After buying or selling $100) |
| FDIC Insured | | | |
| Web Access | | | |
| | | | |
Who Is YouHodler For?
YouHodler is a solid option for investors outside the US that want access to an array of crypto-related trading tools. It's best for traders that prefer a simplified investing dashboard and that don't mind paying extra fees for convenience.
Additionally, YouHodler is an ideal platform for anyone that wants to venture into margins trading in a more user-friendly environment, like what you get with Multi HODL and Turbocharge.
However, most of YouHodler's features have some potential for loss in the event of a market downturn. So, it shouldn't be thought of as a risk-free crypto-themed alternative to traditional savings accounts.
YouHodler FAQ
Here are our answers to some of your most commonly asked questions about YouHodler:
Is YouHodler Safe?
Overall, YouHodler is a reputable, well-established company in the cryptosphere. The firm provides insurance coverage and industry-leading security for all accounts. But, there is always a risk of financial loss, especially if you use YouHodler's leveraged trading tools, like Multi HODL or Turbocharge. Never risk more than you're willing to lose when investing in crypto.
Is My Cryptocurrency Safe with YouHodler?
YouHodler offers high-end safety and security features to protect your account from hacking attempts. The company also has limited insurance in the event of a platform-wide security breach. However, there is always a risk of loss when you keep crypto in a custodial wallet, like what you get with YouHodler.
Is YouHodler Available in the U.S.?
YouHodler is not currently available in the U.S. or in any U.S. territories. The platform isn't available to U.S. citizens, even those residing abroad.
How Do You Get Paid on YouHodler?
If you earn interest on assets held in your YouHodler account, your interest will be paid weekly directly into your custodial wallet. Interest is paid in-kind, so if you earn interest on Bitcoin (BTC), it will be paid in BTC.
Interest on Stablecoins: Up to 12.30%
Interest on Bitcoin: 4.80%
Promotion: None
Final Thoughts
YouHodler offers some truly innovative features for both new and experienced crypto investors alike. Its interest-bearing accounts provide solid passive returns for investors while its Multi HODL and Turbocharge features are a unique way to leverage your assets in the crypto market.
But, the fact that YouHodler isn't available in the U.S. limits its pool of would-be investors. The firm's lack of transparency about some of its fees is also a bit frustrating. However, if you're eligible for an account and want a platform where you can do more with your crypto, YouHodler is certainly a good place to check out.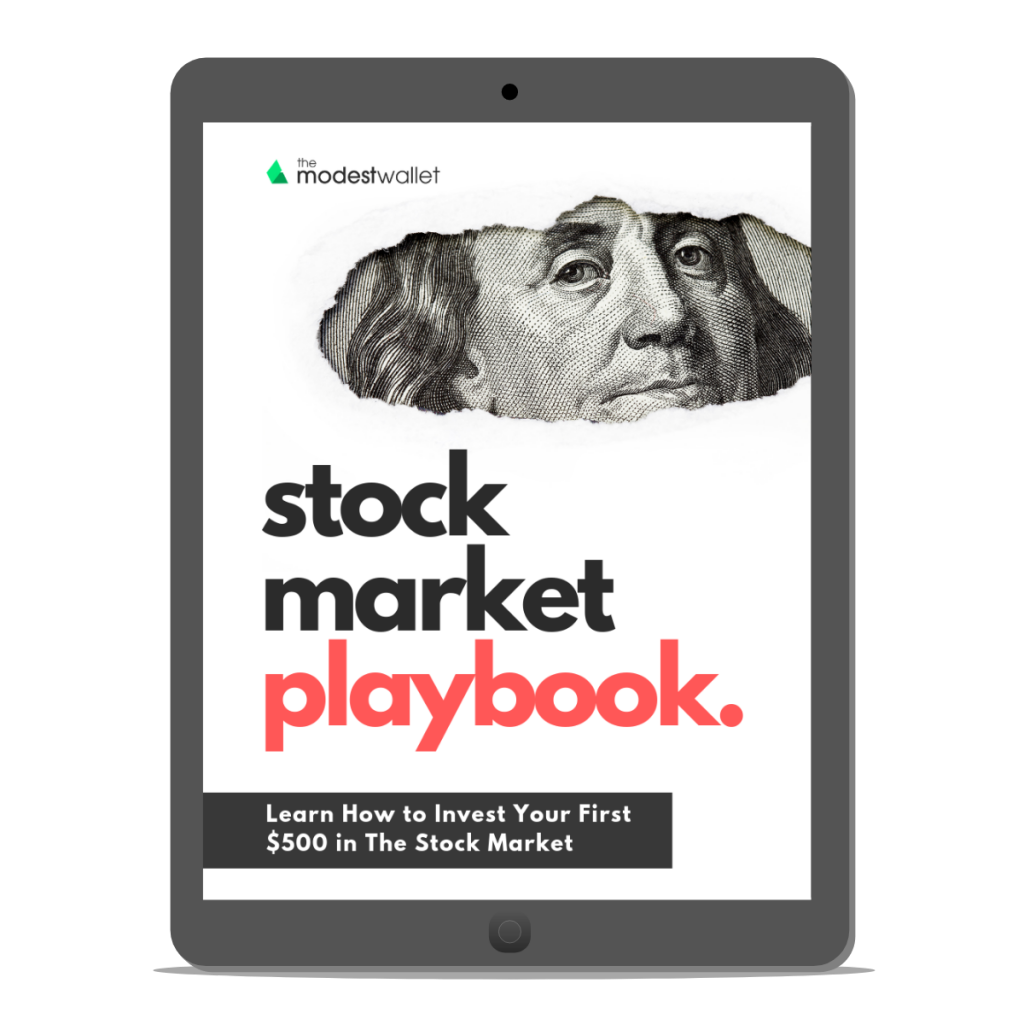 Get our free Stock Market Playbook to learn how to invest your first $500 in the stock market.
Plus our best money tips delivered straight to your inbox.

Gaby is a freelance writer and self-employed business owner with a personal interest in all things finance-related. She has a passion for educating others on how to make the most of their money and loves writing about everything from taxes to crypto.