Many or all of the products featured on this page are from our sponsors who compensate us. This may influence which products we write about and where and how the product appears on a page. However, this does not influence our evaluations. Our opinions are our own. Here is a list of our partners and here is how we make money.
The information provided on this page is for educational purposes only. The Modest Wallet is a financial publisher that does not offer any personal financial advice or advocate the purchase or sale of any security or investment for any specific individual.
Interested in investing in small businesses, but don't know where to start?
Enter: Mainvest.
Mainvest is a platform where anyone can invest in vetted small businesses in exchange for a portion of that business's future revenues. But is Mainvest all that it's cracked up to be?
In this Mainvest review article, we're going to do a deep dive into how the company works and what it offers to investors. That way, you can decide if it's the right platform for taking your portfolio to the next level.
Quick Summary: Mainvest is a crowdfunding platform where users can invest in small businesses for as little as $100. Users can invest in small businesses like breweries, restaurants, coffee shops, bakeries and more.  
---
What Is Mainvest?
Mainvest is a platform that lets individual investors back small businesses. The company was founded in 2018 and it's technically a crowdfunding service. But when you invest through Mainvest, you're actually purchasing registered securities that can earn you a portion of a company's revenues over a set period of time.
All of the businesses raising money on Mainvest are fully vetted by the platform. There are more than 450 businesses raising money through Mainvest, so there's a range of investment opportunities available to investors.
---
How Does Mainvest Work?
There are two sides to Mainvest: the business side and the investor side.
On the business side of things, Mainvest works to find and vet suitable small businesses. Once businesses are fully vetted and all necessary background checks are complete, the business's profile goes live on Mainvest.
As soon as this happens, individual investors (that's you!) can make an account and research potential investment opportunities. 
Each business's profile gives you extensive information about its financial and business plans and what it plans to do with the money it receives. You can check out these profiles and even ask questions in each business's online discussion room.
If you find a small business that you like, you can select how much you want to invest (the minimum is usually $100). You'll then be shown how much you'll likely receive in revenue sharing from that company and over what time period.
Once you're happy with the terms of your investment, you can transfer funds from your linked checking account. Afterward, you can monitor your investments from your Mainvest dashboard and watch your assets grow over time.
Investing Account Types
Generally speaking, Mainvest only lets you invest through an individual account. The company doesn't currently offer joint accounts or individual retirement accounts (IRAs).
There's technically a way to invest through Mainvest using an IRA, but this requires setting up something called a checkbook IRA. Establishing and managing a checkbook IRA is complicated, so if this is something you're interested in, consult a financial advisor and tax lawyer first.
Opening an Account
Opening an account with Mainvest is a straightforward process. Anyone who is over the age of 18 and has a US bank account can create an account with Mainvest by clicking sign up on the company's.
From here, you need to enter your email address and create a password. You'll then provide personal information, such as your name and physical address before you link your bank account through Plaid.
In some cases, you may be required to submit a copy of your government-issued photo ID before your Mainvest account is fully operational.
---
Mainvest Features
Mainvest is a feature-rich platform that's designed to help investors contribute to the financial success of small businesses. Here's what you can look forward to if you make an account.
| | |
| --- | --- |
| Minimum Investment | $100 |
| Fees | 0% fee (Investors) and 6% fee (Businesses) |
| Investment Types | Debt and equity investments |
| Offering Types | Brick-and-mortar small businesses |
| Account Types | Taxable and checkbook IRA |
| Investment Term | Varies by project (typically 5 to 10 yrs) |
| Distributions | Quarterly |
| Rate of Return | 10% to 25% (Historical) |
| Promotion | None |
| Accreditation Required | |
| Share Redemption Program | |
| Secondary Market | |
| Mobile Apps | |
| Support | Live chat, Phone (978-414-5989) and Email (info@mainvest.com) |
Invest in Small Businesses
The biggest benefit of signing up for Mainvest is that it lets you invest in small businesses without the need to be an accredited investor.
Anyone that's over the age of 18 and has a US bank account can invest through the platform. Most of the businesses on the platform work in the retail, hospitality, and cannabis industries, so you could invest in anything from a microbrewery or an artisanal bakery to a boutique clothing shop.
Vetting Process
One of the major features that sets Mainvest apart from other similar platforms is its vetting process. Any business that wants to raise money on Mainvest will undergo it.
This process includes bad actor checks, extensive conversations with business owners, and a thorough review of the business's plans for operations.
Once Mainvest approves a small business, that business will then have to raise $10,000 from 10 people they personally know to prove that they have support from their community. As soon as a business raises these funds, its Mainvest profile will launch and it can start attracting investors.
Types of Securities Offered
When you invest with Mainvest, you're actually purchasing a specific type of regulated security that outlines how much you're investing and on what terms. Mainvest currently supports the following types of securities:
Revenue Sharing Notes – The most common type of security on Mainvest, revenue sharing notes require that the business pay you a specified percentage of its revenue for a set period of time.
Debt Securities – Also called promissory notes, debt securities require that businesses pay you your money back, plus interest at a specific rate over a set period of time.
Equity-Alternative Revenue Note – An Equity-Alternative Revenue Note is effectively a longer-duration revenue sharing note that offers additional financial compensation structures.
Equity Securities – Equity securities, or common stocks, provide you with a share of ownership in a company. They don't guarantee that you'll get interest or revenue sharing payments, but the value of your shares could rise in the future.
Preferred Equity Securities – A preferred equity security is similar to a common stock, but it usually also comes with a specified dividend yield that is paid out before dividends are given to other investors.
Convertible Securities – Convertible securities can start out as one type of security and then change into a different kind. For example, you might have a debt security that converts to an equity security after two years.
For the most part, you'll invest in revenue sharing notes on Mainvest, but it's important that you thoroughly research your potential investments so that you understand what you're signing up for.
Historical Performance
Since its inception in 2018, businesses on Mainvest have provided investors with returns of 10% to 25%. More than 95% of businesses on Mainvest are also on-track with their repayments as of the time of writing.
That said, past performance is no guarantee of future success. Always do your due diligence before investing your hard-earned money in any business, whether on Mainvest or elsewhere.
Revenue Sharing Notes
As we've mentioned, most businesses on Mainvest let people invest in their company by purchasing revenue-sharing notes.
The idea behind revenue sharing notes is that investors like you can provide funds to a small business to help them pay for their expenses. When you provide these funds, you're actually purchasing a revenue sharing note that requires a business to share a portion of its revenues with you over a specified period of time until a set return is reached.
Should a business grow quickly, you can receive your return faster and get a better annual return on investment. Of course, there's always a risk that a business will default and not be able to repay your funds, so never invest more than you're willing to lose.
Quarterly Repayments
When you invest in small businesses with Mainvest, those businesses are required to upload quarterly revenue reports to the platform. Once these revenue reports are available and finalized, you'll receive a portion of that revenue according to the terms of your initial investment.
As a result, most Mainvest investors receive quarterly repayments of their funds. But keep in mind that the actual amount you'll receive depends on the terms of your revenue sharing note.
Mainvest Marketplace
To help you find new investment opportunities, Mainvest operates a business marketplace. On this marketplace, you'll find a list of small businesses that are looking to raise funds on the platform.
You can search for different investment opportunities based on location, business type, funding status, or other financial data. From here, you can check out each business's profile, read up on their business plans, and place your investment.
In-Depth Research
Using Mainvest requires that you do a bit of research to identify good potential investments for your portfolio. To help you out, Mainvest provides business profiles that include a slew of data about each company on its marketplace.
In these business profiles, you can read up on each company's balance sheets, financial data, and profitability history. You can also see how the business plans to allocate the funds that it receives and chat with the business owners if you have any questions about their company before you invest.
Mainvest Platform
Once you sign up for a Mainvest account, you'll have access to a dedicated platform where you can track the performance of all of your investments.
In your Mainvest dashboard, you can see each business that you've invested in, its revenue and financial performance to date, and its repayment status. You can also manage your account and banking settings directly from your Mainvest dashboard.
---
Mainvest Pricing & Fees
There are no fees for investors on Mainvest. The company doesn't charge any fees to join the platform or to place an investment. You may be charged a fee if you invest using your debit card but you can avoid this fee by making payments with your bank account.
Instead of charging fees to investors, Mainvest makes its money by taking a percentage of the funds raised by each company. This means that you won't have to pay to invest with Mainvest.
---
Mainvest Security
Mainvest's website is secured using enhanced AES 256-bit encryption in order to protect your personal information.
Furthermore, Mainvest uses Plaid, a secure third-party software, to link your bank account to your investment dashboard. Once your funds are invested, they're sent to the small business that you've invested in through Mainvest's FDIC-insured banking partner, Evolve Bank & Trust.
Any quarterly payments that you receive are transferred back to your bank account through Evolve. As a result, Mainevst never has control of your money or assets when you invest on the platform.
---
Mainvest Customer Service
If you have an issue with your Mainvest account, you can get answers to most common questions through the company's very extensive set of online help pages.
Additionally, Mainvest offers email, phone, and live chat-based support for all account-related questions that you might have.
---
Mainvest Pros
Lets you invest in brick-and-mortar small businesses
All small businesses are fully vetted by Mainvest
Open to non-accredited investors
Most investors receive quarterly payments
Impressive historical performance with 10 to 25% returns
Provides extensive information about all potential investments
Great online help pages plus phone, email, and live chat support
Doesn't charge fees to investors
---
Mainvest Cons
Relatively new company with short track record
Non-accredited investors are limited in how much they can invest annually
Very difficult, if not impossible, to sell your investments
High-risk investments with limited protection if a business defaults
Generally only works with brick-and-mortar businesses, not online companies or start-ups
---
Mainvest Alternatives
Not convinced that Mainvest is what you're looking for? Here are some Mainvest alternatives to check out instead.
Wefunder
Wefunder is a crowdfunding platform that lets you invest in small businesses and startups. With Wefunder, non-accredited investors can support start-ups and brick-and-mortar stores with as little as $100, as is the case with Mainvest.
What makes Wefunder different from Mainvest, however, is that it lets you invest in a wider array of businesses. For example, you can support anything from coffee shops and restaurants to tech start-ups.
The downside is that Wefunder charges fees (normally around 2% to 3.5%) to investors and it doesn't have as extensive of a business vetting process. But, if you want to invest in a whole host of different business types, Wefunder is worth considering.
SeedInvest
SeedInvest is another popular crowdfunding platform that lets you invest directly into startups with high potential for growth. It was founded in 2013, which makes it one of the oldest platforms of its kind.
Like Mainvest, SeedInvest is open to non-accredited investors and it lets you financially support upcoming businesses. Most of the companies on SeedInvest are tech-focused start-ups, but you can occasionally find a brick-and-mortar business on the platform, too.
The catch? SeedInvest charges a fee of 2% for each investment you make (capped at $300). However, SeedInvest does thoroughly vet all of the companies that it lists on its platform. So, if you want to be able to invest in tech start-ups and you're okay with paying a little more to access a long-running crowdfunding platform, SeedInvest should be toward the top of your list.
| | Mainvest | SeedInvest | Wefunder |
| --- | --- | --- | --- |
| Our Rating | | | |
| Pricing | 0% fee (investors) and 6% fee (businesses) | 2% transaction fee (capped at $300) | 2% transaction fee (wire transfer, checks and ACH) and 3.5% transaction fee (credit card) |
| Open To Non-Accredited Investors? | Yes | Yes | Yes |
| Promotion | None | None | None |
| Highlight | Invest in small brick-and-mortar businesses | Access a curated selection of startups | Wide selection of industries and businesses |
| Best For | Investors looking for quarterly passive income | Investors looking for startup opportunities | Investors looking for portfolio diversification |
| | | | |
---
Who Is Mainvest Best For?
Mainvest is best for individual investors who want to diversify their portfolio and support highly vetted brick-and-mortar small businesses. The platform is one of the relatively few places that lets non-accredited investors invest directly in small businesses and its fee-free model for investors is hard to top.
However, if you want a highly liquid investment that you can sell on a secondary market or you're not willing to take on substantial financial risk, you probably won't find what you're looking for with Mainvest.
---
Mainvest FAQs
Here are our answers to some of your most commonly asked questions about Mainvest.
Is Mainvest Safe and Legit?
Mainvest is a legitimate and reputable business that's regulated as a crowdfunding platform by the SEC. The company has a limited track record, but it is accredited with the Better Business Bureau (BBB) and it has an A+ rating. However, there are always risks to investing, even with a reputable platform like Mainvest.
Can I Sell My Mainvest Revenue Sharing Notes?
No, you generally can't sell your Mainvest revenue sharing notes. There's currently no public market available for buying and selling revenue-sharing notes that you purchased on Mainvest, so finding a buyer can be difficult or impossible. Should you find a qualified buyer for your notes, you may be able to sell them, but consult a tax and securities lawyer for advice before doing so.
Are My Investments Guaranteed with Mainvest?
No, investments aren't guaranteed with Mainvest. As is the case with any investment, investing in Mainvest has inherent risks. It is possible to lose money while investing with Mainvest, so do your research and never invest more than you're willing to lose.
Do I Need to be an Accredited Investor with Mainvest?
You do not need to be an accredited investor to be able to invest with Mainvest. An accredited investor is someone that meets certain income and net worth conditions set out by the SEC in the US. However, non-accredited investors are limited in how much they can invest with Mainvest each year (this is normally around $2,200, depending on your income and net worth).
What Happens If a Company I Invested in with Mainvest Defaults?
If a company you invest in defaults, you may have some rights to financial compensation depending on what kind of security you purchased. In this situation, it's a good idea to contact an investment advisor or securities lawyer to figure out your next steps.
Is Mainvest a Crowdfunding Site?
Technically, yes, Mainvest is a crowdfunding site. While Mainvest is different from platforms like Kickstarter, its services are legally classified as crowdfunding by the US government.
Is Mainvest Available Outside of the U.S.?
No, Mainvest is only available in the US. The company currently only works with US-based businesses and you're required to have a US bank account in order to invest with them.
How Does Mainvest Make Money?
Mainvest makes money by taking a percentage of the funds that are raised by businesses on the platform. The company may also charge various fees to businesses to help them with the start-up process. However, Mainvest doesn't charge fees to investors—only to the businesses that raise money on its platform.
How's Mainvest Different Than GoFundMe or Kickstarter?
Mainvest differs from platforms like GoFundMe and Kickstarter because it allows you to invest in the business itself through financial securities. When you invest with Mainvest, businesses have a legal obligation through these securities to repay any debts or interest that they owe you. With traditional crowdfunding, you're actually just making donations to a company in exchange for a reward, such as a sample of the business's new product.
---
Final Thoughts
Mainvest is an innovative crowdfunding platform that makes it easy for any individual investor to support small businesses in the United States.
What sets Mainvest apart from other similar platforms is that it focuses on businesses with brick-and-mortar locations and that it has an extensive vetting process for any company that it works with. Plus, Mainvest doesn't charge any fees to investors, so it's a great option if you're looking to keep costs at a minimum.
That said, investing with Mainvest isn't risk-free and you generally can't sell your investment if you change your mind in the future. But if you're looking for a convenient way to diversify your portfolio by investing in small businesses, Mainvest is worthy of your consideration.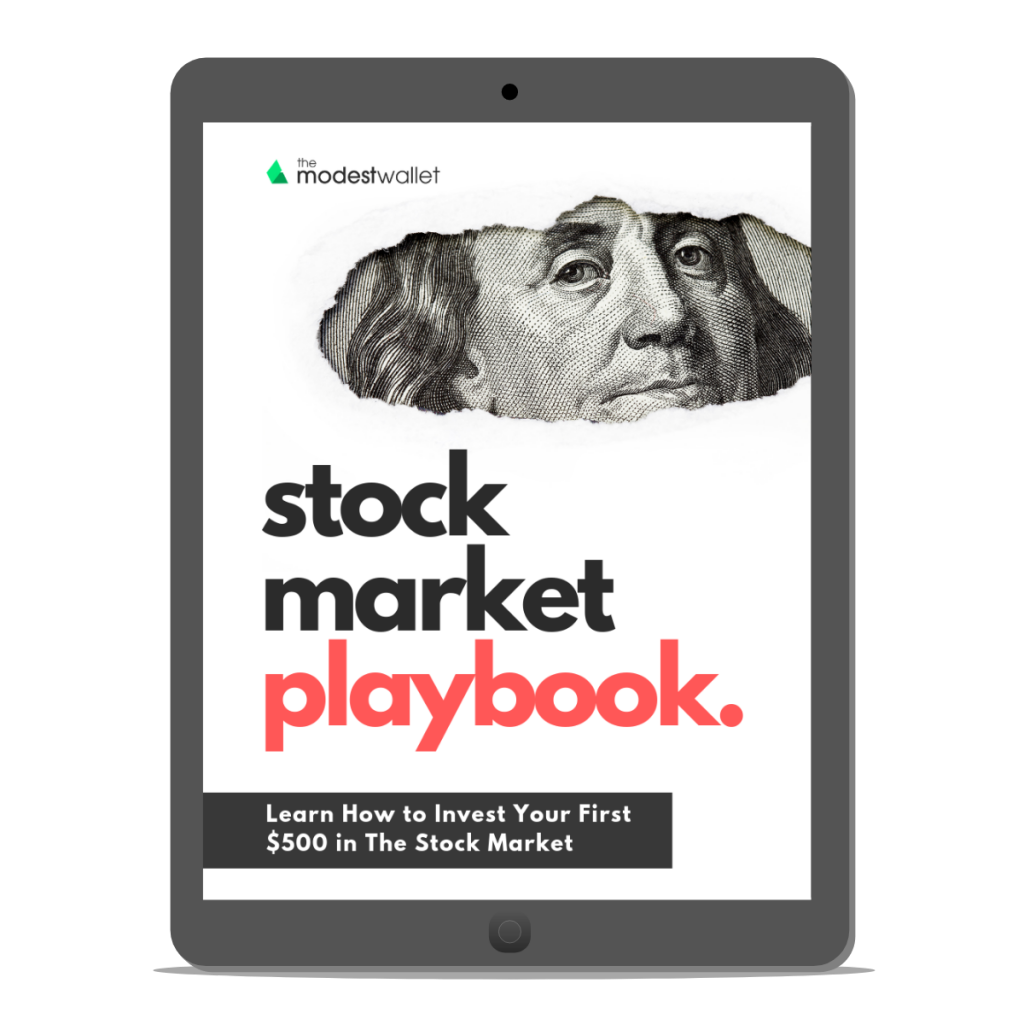 Get our free Stock Market Playbook to learn how to invest your first $500 in the stock market.
Plus our best money tips delivered straight to your inbox.

Gaby is a freelance writer and self-employed business owner with a personal interest in all things finance-related. She has a passion for educating others on how to make the most of their money and loves writing about everything from taxes to crypto.