Many or all of the products featured on this page are from our sponsors who compensate us. This may influence which products we write about and where and how the product appears on a page. However, this does not influence our evaluations. Our opinions are our own. Here is a list of our partners and here is how we make money.
The information provided on this page is for educational purposes only. The Modest Wallet is a financial publisher that does not offer any personal financial advice or advocate the purchase or sale of any security or investment for any specific individual.
SoFi Invest services provide a user-friendly trading environment for active investors, along with the possibility of using the firm's robo-advisor to build investment portfolios. (SoFi Invest is the name of the service segment that fintech company Social Finance, Inc. offers its users to manage their investment portfolios.)
Social Finance Inc. was founded in 2011, and as of this writing, the company claims to provide services for more than 1 million customers in the United States. Those services include investment services, banking, and insurance products — but the following review will focus solely on SoFi's investment products and services.

Quick Summary: SoFi Invest services provide a user-friendly trading environment for active and passive investors. Their Active Investing service offers $0 commission trading and $0 account minimums which make it attractive to new investors. The service is mainly targeted towards Millennials.
What is SoFi Invest?
SoFi Invest aims to be a one-stop shop for everything related to investment account management.
To achieve this, the firm currently offers two options for its users:
Users can manage their portfolios on their own using SoFi's active investing service.
The firm's robo-advisor can design a broadly diversified portfolio, composed primarily of exchange-traded funds (ETFs), to be constructed based on the client's profile and financial goals.
This two-pronged approach from SoFi is what makes it an interesting choice for most of its clients because the majority of the robo-advisors on the market do not allow investors to get involved in any kind of active trading or investment activity.
Additionally, SoFi provides zero-fee trading for US-listed stocks and ETFs, while allowing users to actively participate in a community made up of investors using the platform.
For those who prefer a hands-off approach to their investments, the firm also offers an automated investment feature that is fairly similar to other robo-advisors on the market today.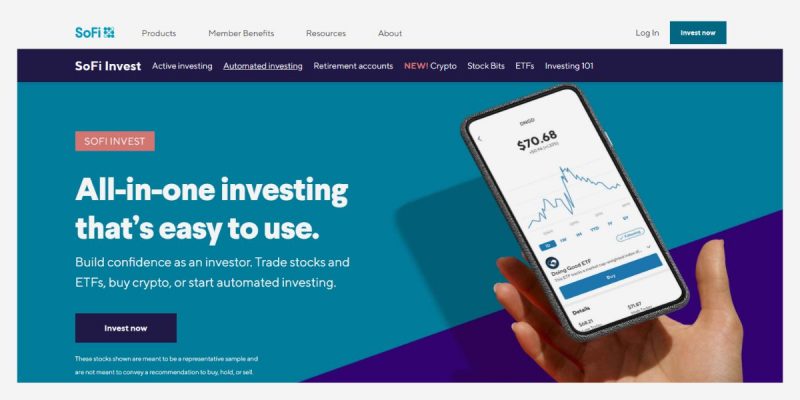 See Also: 12 Best Online Brokers for Stock Trading
How Does SoFi Invest work?
Once you've decided what approach you want to take with your investments (active or passive investing), you'll then need to select an account type and open the account so you can start investing.
Account Types
SoFi Invest's users can pick between active investing or automated investing during the process of signing up, and each of the following accounts are supported by the firm:
Individual taxable accounts
Joint taxable accounts
Traditional IRAs
Roth IRAs.
Additionally, SoFi accepts transfers of accounts held by other providers, along with 401(k) rollovers.
Opening an Account
Opening an account with SoFi Invest should only take a few minutes (although the ID verification process can take up to 48 hours).
SoFi allows users to open an investment account with as little as $1.
To start the sign-up process, you must click on the "Invest now" button in the upper right corner of SoFi Invest's official website, and then follow the instructions to complete registration.
The process is very user-friendly, and it consists of filling out a few forms with your contact name, and certain financial information.
Afterward, you need to choose the investment style you would prefer (active vs. automated), and then the funding method for the account.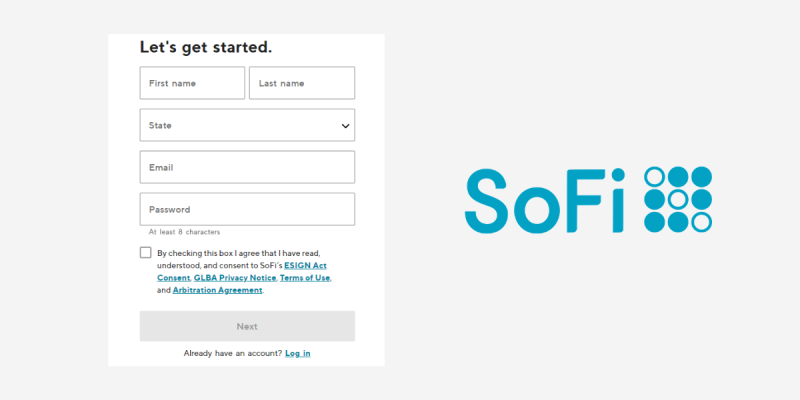 See Also: Stash Review: Invest with as Little as $5
SoFi Invest Features
SoFi Invest has great features to dig into straight away. Whether you're looking to invest in cryptocurrencies or you want to buy fractional shares, SoFi likely offers what you're looking for.
| | |
| --- | --- |
| Minimum Investment | $0 ($1 to start investing) |
| Fees | $0 trades and 0.25% per year for robo advisor service with accounts $10,000+ |
| Inactivity Fee | $0 |
| Investment Types | Stocks, ETFs and Cryptocurrencies |
| Account Types | Individual Taxable, Joint Taxable, Traditional IRA, Roth IRA, SEP IRA and Rollover IRA |
| Platform | Mobile (iOS / Android) and Website |
| Assets Under Management | Unknown |
| Advice | Human assisted |
| Promotion | None |
| Socially Responsible Investing | |
| Fractional Shares | |
| Portfolio Rebalancing | |
| Tax-Loss Harvesting | |
| Support | Live Chat, Phone and Email |
Active Investing
SoFi's active investing feature provides zero-fee trading services for US-listed stocks and ETFs. They offer individual stocks listed in three different exchanges (NYSE, NASDAQ, and AMEX) and more than 2,000 exchange-traded funds.
This service is a good fit for active traders and hands-on investors who prefer to build their portfolios with the help of their own expertise and knowledge. Users can access the web-based and mobile trading apps to buy and sell securities. 
One of the most interesting features of this service is the ability to buy a fraction of a certain stock — also known as Stock Bits (SoFi's term), which gives retail investors with small account balances access to high-priced stocks like those of Berkshire Hathaway (valued at more than $200,000 per share).
Additionally, SoFi provides investors with access to a portfolio of selected cryptocurrencies including Bitcoin, Ethereum, and Litecoin. More about this feature below.
Unfortunately, SoFi Invest does not provide access to options, penny stocks, or mutual funds at the time of writing..
Automated Investing
SoFi Invest's automated investing feature is a robo-advisor service that relies on time-tested investment strategies that aim to generate steady returns with the lowest volatility possible based on the firm's thoroughly researched optimal portfolio allocation mix, which varies depending on the user's financial goals.
One of the most important upsides of SoFi Invest's robo-advisor service is that the firm does not charge any advisory fees for clients with account balances lower than $10,000.
The firm also provides goal-based portfolio design and an automatic rebalancing feature. That said, the firm does not provide tax-optimization features or other similar advanced features that are offered by some of its competitors.
SoFi's robo-advisor uses low-cost exchange-traded funds (ETF) to build its clients' portfolios.
Retirement Accounts
SoFi's retirement accounts can either be managed by the robo-advisor via the automated investing feature, or they can be managed by the user through the active investing alternative.
Whatever the path the user takes, SoFi offers free investment advice through consultations with qualified financial professionals who can guide investors in achieving their retirement goals.
SoFi users can either open a traditional, Roth, or SEP IRA account with the firm, or they can transfer their existing accounts. 401(k) rollovers are also accepted.
Stock Bits
Stock Bits (also known as fractional shares) are innovative financial products created by brokers to provide investors with a small account balance with access to high-priced securities.
These stock bits consist of small portions of a certain publicly-traded stock or ETFs that can be purchased by specifying the amount of money that the user wants to invest in each particular security. This entitles an account holder to ownership of the chosen fractional shares selected once the trade is executed.
It is important to note that Stock Bits are only available for a handful of companies, including Amazon, Tesla, Netflix, Facebook, Amazon, and others.
See Also: 7 Best Micro-Investing Apps
Crypto Investing
Cryptocurrencies are considered a must-have financial asset by many (particularly millennials), and SoFi Invest has incorporated the three most important cryptocurrencies into its portfolio of available securities.
At the moment, investors can trade Bitcoin, Ethereum, and Litecoin only, although the firm regularly expands its portfolio. A minimum amount of $10 is required for cryptocurrency trades.
One advantage of cryptocurrencies is that they can be traded at any time, because the cryptocurrency market is up 24 hours a day, 7 days a week.
SoFi ETFs
SoFi recently launched its own broad-market index-tracking exchange-traded funds (ETFs), along with two other actively managed ETFs for both their automated and active portfolios.
The four ETFs promoted by SoFi are:
SoFi doesn't currently charge a management fee on their broad-market ETFs (SFY & SFYX) but that offer expires on June 30, 2021. From that point forward, an annual management fee will be charged to users who hold these ETFs.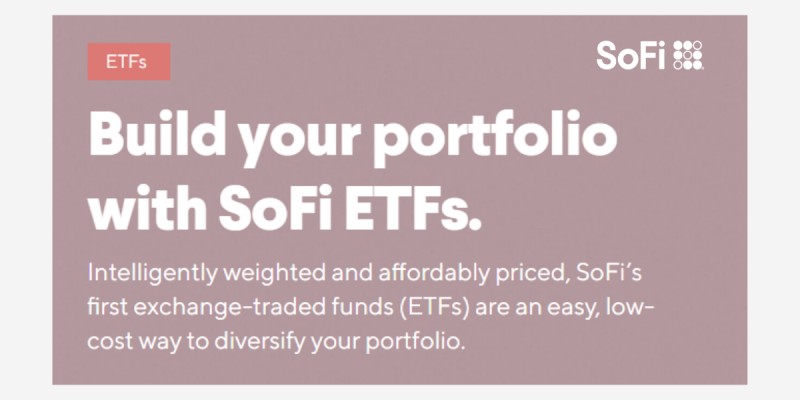 See Also: 12 Best Investment Apps: For Beginners & Pros
Platform and Mobile Apps
SoFi Invest has a proprietary web-based and mobile trading platform, and they are both highly user-friendly and modern.
However, they are fairly basic for more experienced traders, especially when it comes to technical indicators and other advanced functions.
Additionally, one important downside of SoFi's platform is that it only allows for market orders, which is usually a dealbreaker for most active traders.
The web-based version of the trading platform can be accessed through the firm's official website, and the mobile app is available for both Android and iOS devices.
SoFi Invest Pricing & Fees
SoFi Invest's services are essentially free — except for one instance.
The firm does not charge any fees or commissions on the trades made through its platform via the active investing feature, and no management fees are charged by the firm for the portfolios built by using its robo-advisor unless the account balance exceeds $10,000, in which case the management fee is 0.25%.
That said, there's a minimum $1 investment required to open an account with SoFi Invest, and investors also have to pay for the expenses charged by the exchange-traded funds (ETFs) they hold, including the two offered by SoFi that currently charge a management fee.
As a bonus, SoFi provides access to qualified financial advisors, free of charge.
SoFi Invest Pros
Social Finance Inc. (the company behind SoFi Invest) is a US-based, SEC-regulated financial services firm.
SoFi Invest is a two-pronged investment management service that offers its users the possibility of handling their own portfolio — or they can also let the firm's robo-advisor design it for them.
The firm's services are among the cheapest available because SoFi Invest charges zero fees on individual trades, and no management fees on the portfolio's the company builds and manages.
An investment account can be opened with as little as $1.
SoFi offers human financial advice at no extra charge.
SoFi's robo-advisor follows a time-tested investment strategy that focuses on the users' financial goals to design their portfolios accordingly.
The firm offers access to a limited selection of cryptocurrencies (an instrument that cannot be incorporated into the portfolios of most of its competing robo-advisors).
Users can purchase fractional shares to get exposure to a limited selection of high-priced stocks that are commonly inaccessible for investors with a small balance.
SoFi's investment accounts are protected by the SIPC for a maximum amount of $500,000 in securities and up to $250,000 in cash.
SoFi Invest Cons
The firm does not offer some of the advanced portfolio management features that its competitors offer, such as tax-loss harvesting or high-beta portfolios.
SoFi's portfolio of cryptocurrencies is limited as it only includes Bitcoin, Ethereum, and Litecoin.
SoFi's trading platform is fairly basic for experienced traders.
See Also: What is Compound Interest and Why is it Important for Investors
SoFi Invest Alternatives
Before committing to SoFi Invest, you should be aware of the competition and understand how SoFi Invest stacks up.
Betterment
Betterment only competes with SoFi with its robo-advisory service. The firm currently does not support active trading within its platform.
In this area, Betterment services are more advanced than those provided by SoFi Invest, because Betterment offers tax-loss harvesting features, a set of high-end portfolios, socially responsible investing, and a premium solution for clients with an account balance higher than $100,000.
That said, Betterment's services are more expensive than those from SoFi. They charge 0.25% on the account balance per year for managing the user's investment, and they charge 0.40% for their Premium Advice accounts, which adds up over time when compounded.
However, clients with a balance higher than $10,000 have to pay SoFi that same 0.25% management fee.
SoFi beats Betterment in terms of cost (which is not a variable that investors should overlook), but that's only the case if the client has less than $10,000 in their account. For clients with higher amounts invested, Betterment excels in providing more advanced features for its managed portfolios.
Check out our full Betterment review to learn more.
M1 Finance
M1 Finance's services, fee structure, and features are fairly similar to those provided by SoFi Invest. The firm doesn't charge any fees for managing its users' portfolios. But it lacks the advanced features that other providers like Betterment offer.
M1 Finance does offer the possibility of actively trading within its platform, however. Users can also build a custom-made portfolio apart from the one built by the robo-advisor.
It should be noted that M1 Finance requires a minimum deposit of $100 to open an investment account, while SoFi requires a minimum of $1.
Read our full M1 Finance review to learn more.


Digital — 0.25%/yr and Premium — 0.40%/yr

Who Should Get/Avoid SoFi Invest?
SoFi Invest is a service that caters to a younger audience.
Its imagery and branding transmit freshness. The firm has also incorporated fractional shares, active investing, and cryptocurrencies into their portfolio of services and instruments, as a confirmation of their target client.
The ability to build a portfolio through a robo-advisor, while also having the opportunity to actively trade within the same platform is one of the key advantages of SoFi Invest over its competitors.
Additionally, SoFi's zero-fee structure for both investment management and active trading increases the firm's appeal to retail investors with small portfolios who are interested in investing (possibly for the first time).
See Also: What is an Exchange Traded Fund 'ETF': Everything You Need to Know
SoFi Invest FAQ
We've found some of the most frequently asked questions with regards to SoFi Invest. Following are our answers.
Is SoFi Invest Legit?
Yes. SoFi Invest is a service offered by Social Finance Inc., a US-based company regulated by the Securities and Exchange Commission (SEC) and other entities, with more than nine years in business.
How Does SoFi Invest Make Money?
Although SoFi Invest doesn't charge fees for managing its clients' accounts, or for the trades made through its platform, the firm makes money in other ways, including:
Management fees charged on its exchange-traded funds (ETFs).
Interest rates on uninvested cash held in its accounts and on securities lent to third parties.
Income from directing order flow to certain market makers through SoFi's clearing firm Apex Clearing.
SoFi's cryptocurrencies are sold at a 1.25% premium of their current market value to SoFi's users.
Is SoFi Invest Safe?
Yes. Social Finance Inc. and its subsidiaries are regulated by the Securities and Exchange Commission (SEC) and the Financial Industry Regulatory Authority (FINRA) of the United States, which are both top-tier financial regulators.
However, SoFi is not backed by a financial institution, and it is also not a publicly-traded company, which means that the results of its operations and the health of its balance sheet are not disclosed to the public.
It is also important to note that the SIPC protection does not apply to market downturns, and clients that use any of SoFi Invest's services do so at their own risk.
How is My Money Protected with SoFi Invest?
SoFi Invest's accounts are protected by the SIPC for up to $500,000 in securities and $250,000 in cash.
Final Thoughts
SoFi Invest is one of the services provided by Social Finance Inc., a US-based financial services firm.
The firm offers both robo-advisory services and an active investing feature that makes it stand out from plain-vanilla robo-advisors in the market. It also puts some of its services in an entirely different category as the active investing feature is more a brokerage service than an investment management service.
SoFi Invest's top competitive advantage is its zero-fee structure, allowing clients to save money in management fees, which translates into higher returns over time.
However, its free investment management services only extend to accounts with less than $10,000. At $10,000 and up, its fees are similar to those of more advanced robo-advisors.
And for active traders, the firm also offers zero-commission trades for US-listed stocks and ETFs, which is a positive, though as of this writing, it's a perk that many investment platforms offer.
All in all, apart from the firm's zero-fee approach, SoFi Invest is a decent service, but it does lack some of the advanced features available from other providers that can be useful and profitable for long-term investors.
Up Next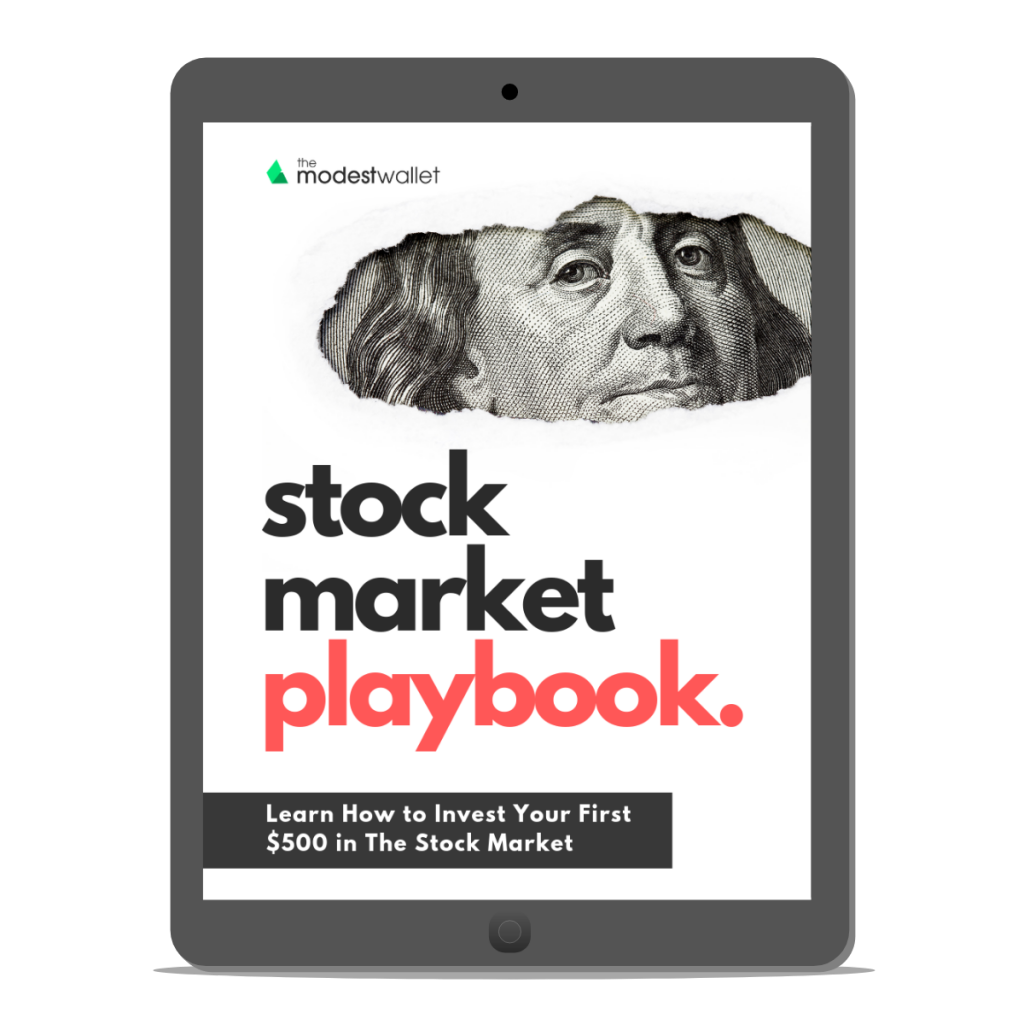 Get our free Stock Market Playbook to learn how to invest your first $500 in the stock market.
Plus our best money tips delivered straight to your inbox.

Alejandro is a financial writer with 7 years of experience in financial management and financial analysis. He writes technical content about economics, finance, investments, and real estate and has also assisted financial businesses in building their digital marketing strategy. His favorite topics are value investing and financial analysis.