30 Best Gig Economy Jobs In 2023
Many or all of the products featured on this page are from our sponsors who compensate us. This may influence which products we write about and where and how the product appears on a page. However, this does not influence our evaluations. Our opinions are our own. Here is a list of our partners and here is how we make money.
---
The information provided on this page is for educational purposes only. The Modest Wallet is a financial publisher that does not offer any personal financial advice or advocate the purchase or sale of any security or investment for any specific individual.
With the stagnation of middle-class wages and the decline of the blue-collar economy, many have turned to what are called side jobs, side hustles, or gig economy jobs to take care of their income needs. According to Statista, the projected gross volume of the gig economy in 2023 is expected to reach 455.2 billion U.S. dollars.
An entire economy has sprung up around these gigs, and the gig economy has its own lingo and culture. The best gig economy jobs encompass a variety of fields, industries, and skills. From food delivery and ridesharing to freelancing and babysitting, there is something in the gig economy for everyone.
Understanding what gig economy jobs are in-demand and identifying which role(s) you are interested in is key to maximizing your earnings potential. Continue reading below to find out about our favorite gigs, including how much you can earn and what you'll need to get started.
---
What Is The Gig Economy
The gig economy is a term that characterizes a job market that is made up primarily of short-term contract and/or freelance workers.
As opposed to the more traditional permanent employment positions with a long-term employer, gig workers typically work with multiple clients on short-term projects.
In the gig economy, workers are generally classified as independent contractors instead of employees of a company. This status has its positives, but it also means that gig workers will not have access to benefits like health insurance, job security, and paid time off.
Regardless, the gig economy has evolved into a source of on-demand work opportunities that are flexible and accessible for the average person.
Editor's Note
A gig worker is typically defined as persons who are self-employed, independent contractors, sole proprietors, through a single-person LLC, or non-permanent workers who are hired on a per-project basis.
---
Best Gig Economy Jobs
Here are the best gig economy jobs today. Read on to find out what can work best for you, as there is a gig job pretty much for everyone.
1. Food Delivery
Food delivery gig work consists of acting as a delivery driver to transport food orders from different restaurants or food establishments to the customers.
Delivery drivers work as independent contractors for online delivery platforms like Uber Eats, DoorDash, and Grubhub.
If you have a vehicle and the extra time to make deliveries, this could be a great way to earn. Drivers are free to choose when they work and customize their own schedules.
Pay: The average food delivery driver in the United States earns $20.63 per hour. Factors like location, employer pay structure, tips, and the time frame drivers choose to work (busy vs. non-busy hours) will have an effect on earnings.
It is important to remember that drivers are responsible for their own expenses, including gas, insurance, and vehicle maintenance. These operating costs need to be accounted for when determining earning potential and assessing risk vs. reward.
How to get started: Getting started as a food delivery driver involves a few simple steps:
Choose a platform that you want to drive for (e.g., Uber Eats, DoorDash, etc.). Drivers can choose to work with multiple platforms if their schedule allows for it.
Create an account, upload documents (e.g., driver's license, etc.), and complete a background check if necessary.
Set up your payment information, create a work schedule, and start driving.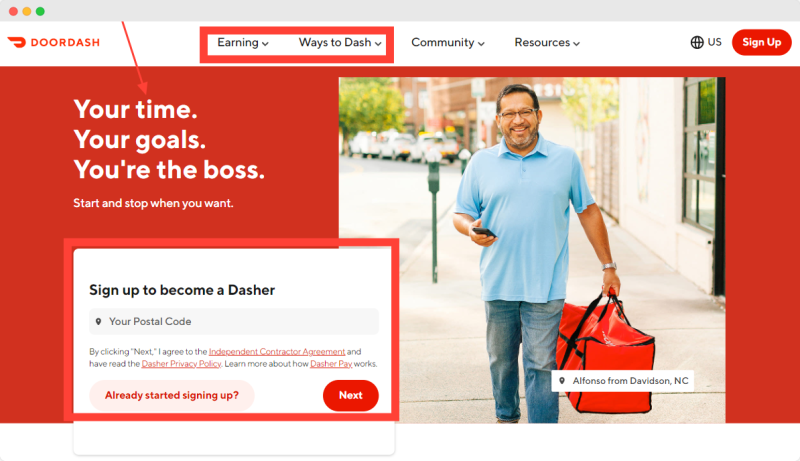 2. Package Delivery
Package delivery is an essential part of the transportation of goods. Drivers are responsible for delivering packages to their intended destinations, be it a customer's residence or a business' warehouse location.
Package delivery jobs are typically offered by shipping service carriers like FedEx, United States Postal Service, and UPS. There are also package delivery opportunities to be found with delivery services like Amazon Prime.
Pay: Earnings for package delivery drivers in the United States are reported to be $17.92 per hour. Things like location, employer, and driver experience will have an effect on earning potential as a package delivery driver.
How to get started: Look for package delivery driver job postings for shipping carriers like FedEx and UPS on platforms like Indeed and ZipRecruiter. To apply for driver jobs with delivery services like Amazon Flex and Roadie, visit their driver sign-up page and get your journey started there.
3. Grocery Shopper
Make some extra income by shopping for and delivering groceries to customers in your area. Platforms like Instacart and Shipt have been developed to make it easier for consumers to get the groceries they need while creating gig-work opportunities for job seekers.
In this role, you are responsible for taking grocery orders from customers, shopping for their list, and delivering the haul to their location. There are no set hours or days, so shoppers can choose how much or how little they want to work.
Pay: Pay rates for grocery shoppers in the United States are relatively low, coming in at an average of $12.87 per hour. Earning potential will fluctuate based on things like location, work hours, and vehicle costs (e.g., gas, repairs, insurance, etc.).
How to get started: Getting started as a grocery shopper on Instacart is simple:
Create an account at shoppers.instacart.com
Download the shopper app and pass a short background check
Sign in to the shopper app, create your schedule, and start working
With Instacart, you have the freedom to choose between two roles — Full-service workers shop and deliver (requires a vehicle), while the "shop only" role is an in-store position dedicated to preparing orders.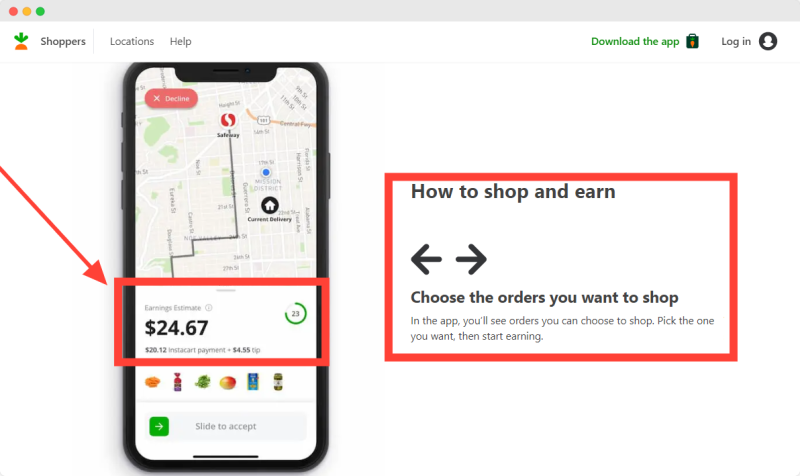 4. Ridesharing
If you have access to a vehicle and want to cash in on some of your free time, becoming a rideshare driver is a great way to make some extra money driving. Platforms like Uber and Lyft are rideshare platforms that connect available drivers with customers who need a ride.
Working as a driver is a great way to establish a side hustle that allows for schedule customization and work hour flexibility. Drivers can choose to work on weekends, mornings, and evenings or strive to put in full-time hours.
Pay: The average Uber driver in the United States is reported to earn $22.29 per hour, with earning potential ranging to over 23 dollars hourly. Pay rate will be affected by things like your schedule (busy times vs. slow times), your workable location, and your operation costs (e.g., gas, vehicle cleaning, etc.).
How to get started: Getting started as a rideshare driver is a little bit of a process. Drivers must first meet all of the eligibility requirements (e.g., age, licensed driving experience, vehicle status, etc.), which vary between states.
Once deemed eligible, they will need to provide all of the necessary information and documentation (e.g., driver's license, proof of residency, vehicle insurance, etc.). Finally, drivers will need to complete an online screening that reviews their driving record and criminal history.
Once you have successfully registered as a driver, use the platform's app to schedule your work hours and start driving for cash.
5. Storage Host
If you are sitting on an empty garage, storage unit, or other unused space, there is money to be made by becoming a storage host. Rent out your free storage space by using platforms like Neighbor, Peerspace, and StoreAtMyHouse.
These websites provide a simple and straightforward peer-to-peer marketplace that connects renters who have available storage with people who need storage space. List the space(s) you have available for storage and earn cash when renters book through the platform.
Pay: Earning potential for storage hosts will rely mainly on the size and style of the space they are looking to rent, as well as its availability. A host that offers a full-size garage can earn upwards of $500 per month, while a smaller shed rental would probably earn closer to $50-$100 a month.
How to get started: To get started as a storage host, choose which platform you would like to use and create an account via the website or mobile app. Once you have registered, you can start listing your storage space(s) on the marketplace.
When a customer requests to book your listing, all questions and preliminary discussions take place through the app before request approval. Payments are made after customers have been charged for their booking. Platforms will take a predetermined service fee before paying out earnings to renters.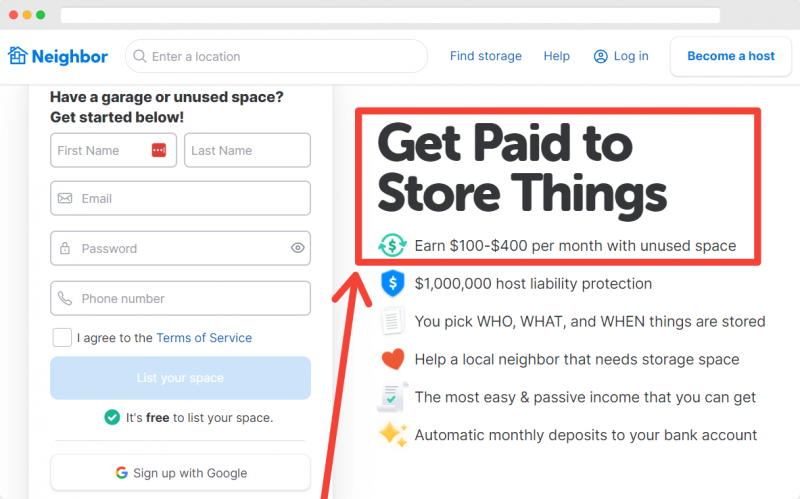 6. Lodging Host
Another great way to bring in some extra cash is to start up as a lodging host. If you have a house, apartment, or another residence that is livable and available, you can rent it out and start generating a new income stream.
Platforms like Airbnb and VRBO have become two of the most popular home rental marketplaces in the world, and people are taking advantage by becoming lodging hosts! List your vacant living space, host renters on your own schedule, and earn passive income.
Pay: There is an incredibly wide earning potential range for lodging hosts. Factors like the size and quality of the home, its location, proximity to attractions, and seasonal appeal will all have an effect on how much hosts can earn.
The average Airbnb owner in the United States earns $35.93 per hour, or approximately $6,220 each month. Lower-end earners are closer to $7.50 per hour, while the upper percentile can earn over $120 per hour.
Hosts who offer more modest accommodations and have fewer reviews will earn significantly less, while those who are renting large properties that have been reviewed often will earn more.
7. Tutoring
Sharing your knowledge and expertise with others through tutoring services is another really awesome gig economy job option for those who enjoy teaching. Tutoring can be anything from teaching English to children in foreign countries or leading high-school students through algebra lessons.
Platforms like Skooli, Tutor.com, and VIPKid have been designed to make education more accessible to those who need it. Tutors are paid to teach students in an online learning environment and can take advantage of flexible scheduling.
Pay: Tutoring jobs in the United States pay approximately $24.75 per hour on average. Potential earnings range from around $12 to upwards of $39 per hour. Things like the subject you are teaching, the extent of your knowledge, and your teaching experience affect compensation rates.
How to get started: Your gig-working journey as a tutor starts by applying to one or more tutoring platforms that you like. Application processes may vary depending on where you choose to go, but for the most part, they will require a variety of steps:
Provide ID, proof of education, any teaching certifications, etc.
Pass a criminal background check and any other requirements.
If accepted, familiarize yourself with the platform and how tutoring works.
Build your tutor profile, set your availability, tutor students, and start earning.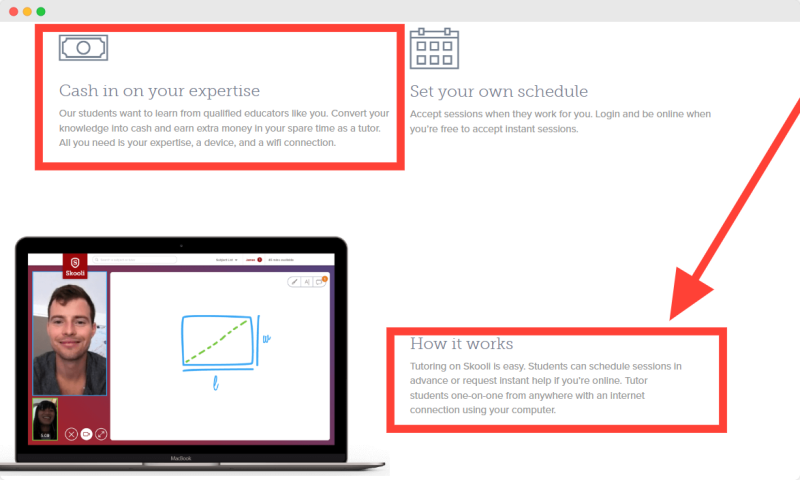 8. Dog Walker
One of the best gig economy jobs right now that allows you to keep it simple and enjoy the company of some furry friends is a dog walker Dog owners often find themselves without time to give their pets the exercise they need, and that's where a dog walker's services come in handy.
Platforms like Rover and Wag! have been developed specifically to help pet owners find walkers and sitters when they need someone reliable. Jump into the dog walker side hustle and start earning some extra cash.
Pay: In the United States, dog walkers are reported to earn an average rate of approximately $17.60 per hour. Earning potential ranges from $11 to upwards of $25. The pay rate will depend on things like location, experience, and the number of dogs being cared for. It is important to consider that Rover takes a 20% commission fee on all sales, while Wag's fee is 40%.
How to get started: Getting started as a dog walker starts by choosing which platform you would like to work through (you are an independent contractor, not an employee). The sign-up process may differ slightly between organizations, but it will generally look something like this:
Create an account and set up your profile
Pass a mandatory safety quiz
Complete a background check
Define your services and rates
When your profile has been approved, your services will be listed on the marketplace in your location. Clients will contact you through the app, and you can start earning.
9. Baby Sitter
People with childcare experience who enjoys being around children should definitely consider a gig economy job as a babysitter. Websites like Sittercity and UrbanSitter provide well-designed, accessible platforms that allow sitters to connect with parents who are in need of help.
Pay: The average pay rate for a babysitter in the United States is $17.49 per hour. Entry-level jobs can start as low as $6 per hour, while more experienced sitters can earn upwards of $40 hourly. Earnings will depend on factors like location, experience, and the number of children sitters are caring for.
How to get started: In order to get started as a babysitter, choose a platform and create a babysitter profile. Once you have passed all mandatory background checks and safety screenings, your profile will be published. Parents will be able to contact you through the platform's app to discuss details and book a job.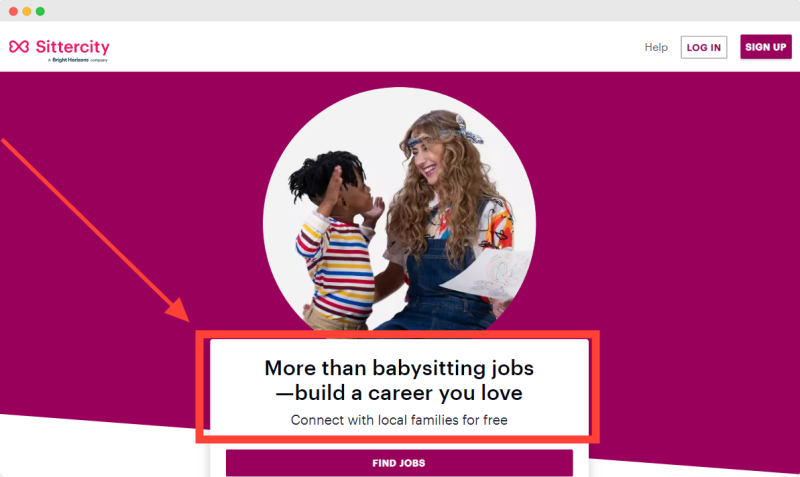 10. Senior Sitter
Instead of babysitting, maybe you are more inclined to take care of senior citizens. Platforms like Care.com offer sitting services for people of all ages by bringing on sitters like you! Create another source of income with a senior sitter side hustle.
Pay: Senior sitters in the United States earn an average of $14.96 per hour. The earning range bottoms out at around $8 and tops out at around $21 per hour. Factors like experience, credentials, location, and client needs will often have the most impact on earning potential.
How to get started: Getting started as a senior sitter begins by creating an account and completing the application or enrollment process on your chosen platform. Complete all necessary background checks and provide relevant experience details. When you have been approved, create a profile and start working.
11. House Sitter
One of the best gig economy jobs in 2023, and also one of my favorites, is house-sitting. When a home is left unattended or vacated for any reason and needs to be maintained, people will often want to hire a house sitter to look after their home.
Platforms like HouseSitter.com, TrustedHousesitters, and House Sitters America provide a way for gig-working house sitters to offer their services and connect with potential clients.
Pay: House-sitting jobs in the United States pay, on average, $12.84 per hour. Earning potential can range anywhere from around $10 to upwards of $25 hourly. The pay rate will rely on things like your location, experience, references, and the size/value of the homes.
How to get started: House-sitting platforms may differ in their sign-up and job discovery processes. House Sitters America has a registration fee of $49 for 12 months of access to house-sitting jobs through their website. HouseSitter.com charges $14 monthly or $99 for a year of access to their house-sitting platform.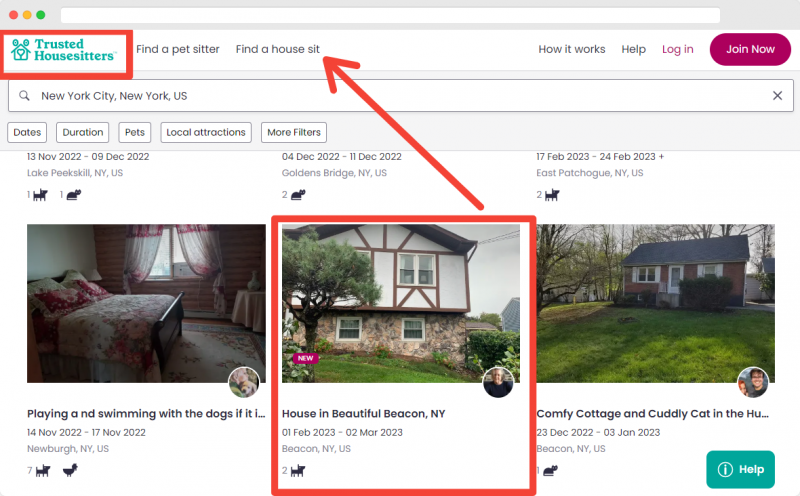 12. Proofreader
Proofreading is another one of the best gig economy jobs today. Proofreaders are responsible for finding and correcting any of the simple spelling, grammar, or punctuation errors found in a document before it is published.
Proofreaders are in demand as digital written content and copy is becoming a necessary part of eCommerce and online business.
Pay: Proofreaders in the United States earn an average of $25.31 per hour for their work. The pay rate can range anywhere from around $10 to over $40 per hour. Earning potential for proofreaders will depend heavily on your level of experience, as well as the type of content you are working on (e.g., legal, medical, marketing, etc.)
How to get started: Get started as a proofreader by leveraging online tools and resources to learn skills, define your services, and find work. I recommend using platforms like Fiverr and Upwork as great places to start connecting with new clients, gaining experience, and putting some money in your pocket.
In terms of learning resources and guidance, new freelancers should check out Caitlin Pyle's 76-minute online workshop offered through her "Proofread Anywhere" platform. It is completely free and offers valuable insight into the business of proofreading and how to attract prospects.
13. Virtual Assistant
Virtual Assistants are strictly remote workers who provide administrative services to business owners and entrepreneurs. They do things like create and manage schedules, handle email correspondence, arrange travel, and manage CMS (content management system) and/or CRM (customer relationship management) software.
Pay: Virtual Assistants in the United States earn, on average, $28.38 per hour. The potential earning range is quite large, with most entry-level positions paying closer to $10 per hour, while top earners can be making over $50 hourly. Industry experience and expertise with relevant tools/operations will have a significant effect on pay rates.
How to get started: Gig working jobs like a Virtual Assistant and other freelance positions require freelancers to build their own client base. I recommend freelancer marketing platforms like Upwork, Fiverr, and Truelancer to get your business started.
It is also important to take advantage of learning resources that will help you launch and sustain a successful freelance VA business. I recommend checking out Gina Horkey's platform, "Fully Booked VA." It offers a variety of VA courses, from social media to email management and real estate for VAs.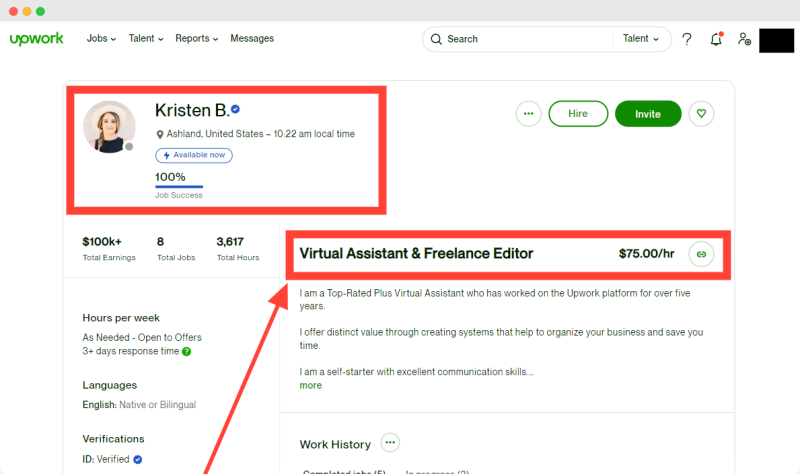 14. Writer
The availability of writing jobs is increasing with the growth of the gig economy and the need for online content to drive branding and sales. Writers will typically write either content, copy, or do a bit of both.
Copywriting is a more sales-driven language that has the ultimate goal of persuading and selling something, while content writing uses information-driven language that has the goal of connecting, engaging, and informing consumers. Identify your skills and writing preferences to see what kind of writing jobs you should be looking for.
Pay: Freelance writers in the United States earn an average of $33.02 per hour. Pay rates range anywhere from under $10 to upwards of $75 hourly. Earning potential will depend significantly on things like location, writing experience, and your niche or area of expertise.
How to get started: Start by defining what kind of writing services you want to provide, and make sure you have set your rates accordingly. New writers should take advantage of online job boards like ProBlogger and BloggingPro that are dedicated to helping writers find paid work!
Writers who are looking for guidance on their journey to building a successful writing business can check out Holly Johnson's "Earn More Writing" online course for some valuable knowledge.
15. Transcriptionist
Transcriptionists are responsible for converting live or recorded speech into text format. They take audio and/or video content and create written content that is accurate and follows language conventions (e.g., spelling, grammar, etc.).
Transcriptionists are hired to work on things like podcasts, interviews, live streaming, and YouTube videos. They provide important services that businesses need to gather information and document content in an organized and accessible manner.
Pay: The average work-from-home transcriptionist in the United States earns $28.38 per hour. The pay range can be anywhere from $8.65 to upwards of $55 hourly, depending on factors like experience, location, and niche.
How to get started: To get your transcription business started, choose a niche and define your services and rates. Once you have nailed down your offering, start looking for jobs on platforms like LinkedIn and Up2staff.
For aspiring freelancers, I recommend checking out Transcribe Anywhere for a variety of courses geared toward the transcription business. They also offer a free 7-lesson mini-course that will help you decide if a transcription role is right for you.
16. Graphic Designer
Graphic designers work with digital images, designs, and fonts to create concepts that serve as a means of communication and representation. They work by hand and/or with different graphic design tools to produce things like brand logos, packaging designs, billboard art, brochures, website graphics, and more.
The demand for graphic designers is constantly on the rise as companies are investing significant amounts of capital into things like branding, social media presence, and website development.
Pay: Graphic designers in the United States are paid, on average, $23.78 per hour. Earnings can range anywhere from closer to $10 per hour for entry-level jobs all the way up to over $35 hourly for more experienced designers.
How to get started: Start by getting familiar with a tool or set of design tools that you like (e.g., Canva, Illustrator, Photoshop, etc.). Decide what graphic design services you are going to focus on and start applying for relevant jobs and/or offering your services on freelancing platforms.
I recommend leveraging free online resources to build your graphic design skills and learn about the industry from a business perspective. YouTube is full of incredible educational content, and Canva offers a free design course that covers the basics of graphic design.
17. Web Developer
Web developers are responsible for creating and maintaining websites while often contributing to some of the design aspects as well. They work by implementing different design layouts and integrating graphics while ensuring that the website is also operating properly.
Web developers essentially take the role of programming the code that tells a website how to look and how to function. They play a crucial role in the process of building, launching, updating, and monitoring a website. Businesses that need website work done will need a web developer.
Pay: Web developers operating in the United States are currently earning $36.39 per hour on average. Depending on things like niche, work experience, and location, the pay rate for graphic designers can be anywhere from $11 hourly to over $60 per hour.
How to get started: The thing about web development is that it does require a fair amount of technical knowledge and specialized expertise. For aspiring web developers, the best way to get started is by learning skills and developing your base of knowledge.
For beginner web developers who want a one-stop shop to learn the basics of web development, I recommend checking out The Web Developer Bootcamp from Udemy. It covers everything from HTML and CSS to Javascript, Node, and more.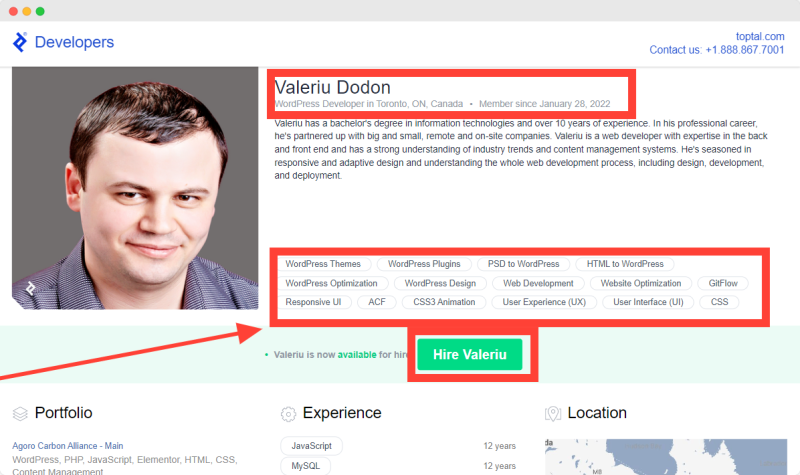 18. Bookkeeper
Bookkeeping is another one of the best gig economy jobs today. Bookkeepers are also known as account technicians, as they are typically tasked with overseeing a company's financial processes and transactions.
Bookkeepers do things like data entry, handling payroll, keeping records of financial transactions, and keeping financial records organized so they can be easily accessed when needed. Companies hire bookkeepers to ensure that their finances and other important records are organized and updated.
Pay: The average pay rate for a bookkeeper in the United States is $20.53 per hour. Earnings range from around $10 hourly to over $28 per hour. Factors like location, industry demand, and work experience will have an effect on pay.
How to get started: Get started as a bookkeeper by applying to bookkeeping jobs through LinkedIn, ZipRecruiter, Indeed, and other job search websites. New freelancers should also consider offering their services on gig work marketplaces like Upwork and Fiverr.
For new freelancers who are looking for some guidance on their journey, I suggest checking out Kelly Robinson's free Masterclass that provides valuable insight into the ins and outs of starting a bookkeeping business.
19. Life Coach
A Life Coach is a style of wellness expert that specializes in helping people progress through stages of their personal and professional lives. They provide coaching for things like goal setting, motivation strategies, overcoming challenges, and ultimately succeeding in their life's aspirations.
Self-improvement is something that many long for but lack the guidance and drive to get on the right track. Life coaches provide experience, knowledge, and an unbiased point of view to facilitate confidence and positive change.
Pay: According to ZipRecruiter, the average pay rate for a life coach in the United States is $29.96 per hour. Earning potential ranges from around $12.50 to upwards of $100 hourly. There are a variety of factors that will affect pay rate, including niche, location, and industry experience. According to Bark.com, life coaches can earn around $118 per session in the United States.
How to get started: Getting started as a life coach is more complicated than most of our other gig economy jobs. Some of the most important steps include:
Choosing a life coaching niche (e.g., business, relationships, general wellness, etc.)
Complete relevant training to build expertise (ICF – International Coach Federation)
Acquire credentials or certifications
Market your services and find clients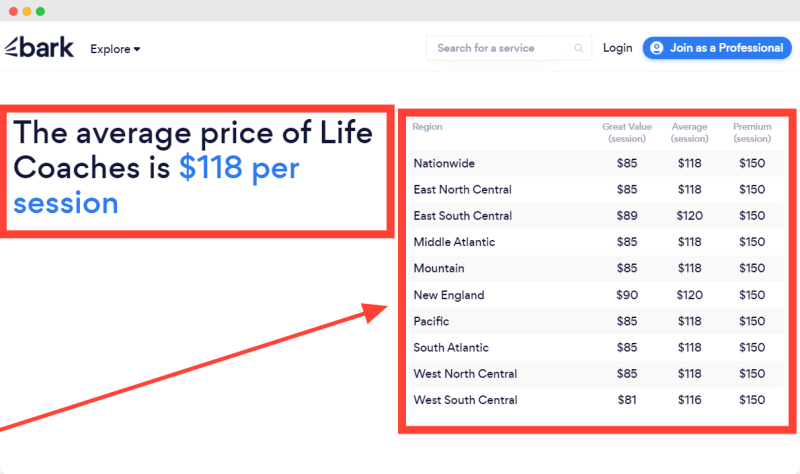 20. Personal Trainer
For those who are passionate about fitness, weight-lifting, body-building, and/or physical health and wellness in general, personal training gig work may be a perfect fit.
Personal trainers work with people in a one-on-one environment to build a personalized exercise regimen that will help them achieve their own specific set of fitness goals. Trainers typically focus on things like:
Weight-loss
Speed training
Muscle building
Endurance training
Healthy weight gain
Pay: Personal trainers in the United States are currently earning $24.71 per hour on average. The pay rate can typically be anywhere from $10 to over $40 per hour, depending on factors like location and demand, training niche, and relevant experience.
How to get started: Getting up and running as a personal trainer requires a number of steps:
Earn a High School Diploma (GED)
Complete AED (automated external defibrillator) & CPR (cardiopulmonary resuscitation) certifications
Identify your personal training specialty
Choose the certification you want (American College of Sports Medicine, National Strength & Conditioning Association, etc.)
Pass your certification Exam
Apply for jobs, find clients & build a portfolio
21. Car Sharing
If you have an extra vehicle or are not currently using your primary vehicle, why not leverage it to bring in some extra cash? The car-sharing industry is seeing significant growth as people are looking for ways to save money and reduce their carbon footprint.
Platforms like Turo, Getaround, and HyreCar have been designed to connect people in need of a vehicle with local renters who are ready to car share. Simply list your vehicle on the app's marketplace and wait for customers to contact you with rental inquiries.
Pay: The pay rate for car sharing will fluctuate based on things like location, demand, competitive pricing, and vehicle value. The average host on Turo earns an average extra income of $876 per month with a single vehicle.
How to get started: If you are ready to get your car-sharing side hustle started, there are a few simple steps:
Create an account with the platform of your choosing and download their app
Set your rental rates and ground rules
List your vehicle on the marketplace for free
Hand off the keys when guests make a booking
22. Maintain Scooters
Electric scooters and bikes have seen a boost in popularity and created opportunities for businesses to take advantage of the market. Companies like Bird and Lime provide electric scooter and bike rental services in a number of big cities around the world.
They are offering opportunities for people to earn income by helping maintain their fleet of scooters. Get paid to work on day-to-day maintenance or choose to manage an entire fleet of scooters and establish more of a business.
Pay: Pay will depend on what kind of work you are doing. For example, typical scooter maintenance work will pay, on average, $8 per scooter serviced (ranging from $5 to $12 depending on location and demand). On the other hand, fleet managers with Bird can earn up to $1,500 per week.
How to get started: To get started with a scooter maintenance platform, visit their website and create an account or download the app to sign up. You can then set your own schedule and work when you'd like as a maintenance worker, or start your journey in a vehicle management role if you so choose.
23. Telehealth Provider
Telehealth is the delivery of health-related services through digital communication technologies (e.g., video conferencing, mobile health apps, etc.). Telehealth providers are responsible for facilitating the delivery of timely healthcare advice and support to patients.
Platforms like IntelyCare, Pager, Talkspace, and Soothe offer telehealth provider job opportunities that provide a great way to earn some extra income.
Pay: Telehealth providers or "Telemedicine Physicians" earn $94.12 per hour on average. The pay range can be anywhere from $25 to more than $150 hourly. Earning potential will depend on things like area of expertise, credentials, location, and demand for telehealth.
How to get started: Check out different platforms and see which ones have available positions that match your experience and expertise. Sign-up, build your schedule based on what free time you have available, connect with patients, and get paid.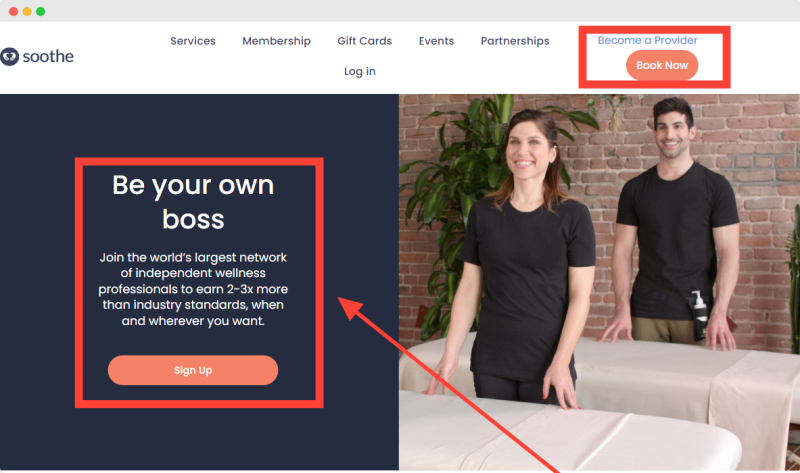 24. Mover
Another great way to get involved in the gig working economy is to start up as a mover. People often need help relocating their possessions and do not have the manpower or transportation means to get them done.
Platforms like Dolly, Bellhop, and Gigsmart have been designed specifically to make moving services more accessible while creating part-time and full-time job opportunities for workers.
Pay: The pay rate for movers operating in the United States is $16.38 per hour. Earnings can range anywhere from around $10 to above $20 hourly. Location, experience, and employer pay structure will affect pay.
How to get started: To get started as a mover on Dolly, you can apply for two different positions — "Helpers" can both lift 75 pounds and have a qualified moving vehicle, while "Hands" do not have a vehicle and are employed strictly for their lifting and helper assisting roles. Other platforms may offer more of a job board-type approach to mover work.
25. Handyman
For people who are good at building, repairing, maintaining, and working with their hands in general, getting into gig economy work as a handyman could be a great fit. Jobs can include anything from simple household repairs to carpentry, plumbing, and mechanical work.
Platforms like TaskRabbit, Handy, and HomeAdvisor are online gig work marketplaces designed to connect handy people with those who need work done. There are also platforms that focus on specific work, like Taskeasy, which provides lawn care work opportunities.
Pay: Handyman jobs in the United States pay, on average, $20.84 per hour. Earning potential ranges from a low of around $10 to top salaries of over $30 per hour. Factors such as location, work experience, and specialized expertise will have an effect on the pay rate.
How to get started: Start by choosing a gig work platform that you think works best for the work you want to be doing. Create an account and build your handyman profile by defining what services you will provide and the location(s) you will be working in. Some platforms will require identity and business verification documents and potentially some sort of registration fee.
Once you are all set up, choose your work schedule and start getting handyman jobs in your area!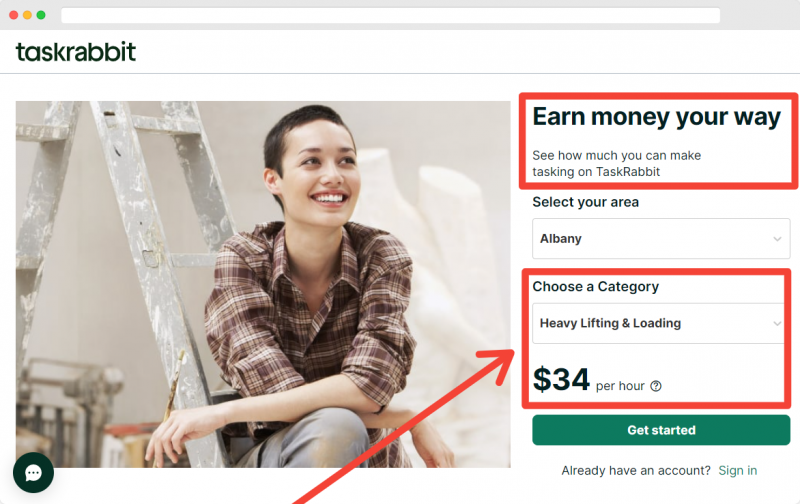 26. Boat Renter
If you have a boat that is safe, operational, and not being used, there is definitely some money to be made as a boat renter. Rent your boat out to tourists, vacationers, or locals who don't have a watercraft of their own and start earning some extra income.
Platforms like BoatSetter have been launched specifically to help boat renters connect with customers who are looking to rent. Their location-based marketplace provides a great way for people to browse available boats and make purchases seamlessly.
Pay: Earnings as a boat renter will typically depend on the demand for boats in your location, as well as how many boats you are renting, how many rentals you do per month, and what type of boat you are renting.
How to get started: To get started as a boat renter, choose a rental platform like BoatSetter that suits your needs and operates in your location. Create an account and provide all necessary identity and watercraft documentation. When you are all set up, you can set your availability dates and list your boat on the marketplace.
27. RV Renter
If you have a recreational vehicle or "RV" that is in working order and is not actively being used, it is definitely worth considering putting it up for rent to earn some extra cash on the side.
Platforms like RVshare and Outdoorsy specialize in RV and mobile home sharing by providing a marketplace that allows people who need a rental RV to connect with renters who are operating in their area. Leverage your unused vehicle to create another stream of income.
Pay: Earning potential as an RV renter will depend largely on the type of recreational vehicle you have for rent. Class C RVs can earn up to $38,000 per year, Class B RVs up to $30,000, and Class A RVs can earn up to $68,000 per year with RVShare.
How to get started: If you are ready to get started with an RV renting side hustle, choose an RV share platform that suits your needs and create an account. You will need to provide the following items in order to register as a renter:
Your recreational vehicle's VIN (vehicle identification number)
Photos of the interior and exterior of the vehicle
All RV specifications
When you have completed the setup process, you are ready to list your RV and start earning.
28. Technician
If you have tech support experience and/or expertise with tech setup handyman-style jobs like TV mounting, home theater setup, wifi setup, and others, then a gig economy job as a technician is something to consider.
I recommend checking out HelloTech and its platform for a great place to start earning money as a technician. They provide job leads and offer an easy way for people to jump into a side hustle that is both flexible and lucrative.
Pay: Earnings will depend on the type of work you are doing, your experience, location, and skillset. With HelloTech, technicians earn an average of about $100 dollars a day.
How to get started: Getting started with HelloTech starts with an application process that includes a background check and a skills assessment. Once you have successfully registered, technicians can log into the app and search for available jobs.
30. Auto Mechanic
If you have experience with cars and auto repairs, taking up a gig economy job as an auto mechanic is a great way to generate some extra income. Leverage your skills to help people with their auto repairs and build a profitable side hustle.
Take advantage of platforms like YourMechanic and Wrench to get your business off the ground. They provide access to jobs in your area through a dedicated online marketplace that connects customers with mechanics.
Pay: Auto mechanic workers in the United States earn, on average, $21.22 per hour. Earnings can range anywhere from under $10 to over $30 per hour, depending on factors like location, demand, experience, and skill set.
How to get started: Getting started with YourMechanic is an easy three-step process. Start by completing the 10-minute online application. This is followed by a phone interview and onboarding process with a YourMechanic service advisor. Once complete, you can set up your own schedule and start working!
31. Expert Advice
If you have an abundance of knowledge and experience in a certain area of interest, you could be able to earn some extra cash by sharing your expert advice. From marketing strategies and entrepreneurship guidance to medical and legal advice, experts can focus on any number of different specialties.
Platforms like JustAnswer and Clarity have been designed to connect experts with people who need to consult someone with specialized experience. Share your knowledge with those in need and earn cash doing it.
Pay: The pay rate for advice experts will depend on their subject of expertise and their credentials, as well as factors like location and demand. JustAnswer claims that experts working on their platform earn an average of $2,000 to $7,000 a month.
How to get started: Start by applying online and providing all of the relevant documentation (e.g., SIN, identification, licenses, certifications, etc.). Applications will go through third-party verification, and a background check must be passed. Once this is all complete, you will be free to start providing advice and earning cash.
---
Where To Find Gig Economy Jobs
One of the great things about the gig economy is that there is a wide variety of ways that people can find gig work and build new income streams.
Let's highlight a few of the best places to find gig economy jobs today.
Freelancing Platforms
Freelancing platforms are websites that have a common goal of helping business owners and other people find and hire independent freelancers, typically for temporary or short-term projects.
Here are some of the best freelancing platforms to take advantage of.
Job Boards
Job boards are websites that employers use to advertise their job openings and find freelancers that fit the role. Job seekers can browse the variety of job boards available online and apply for jobs in their field of work.
Here are a handful of the best job boards for freelancers to find work.
Online Resources
There are other online resources that freelancers should take advantage of to find paid gig work and build their businesses. Here are some of my favorites.
Craigslist: is an American classified ad website that has a variety of different categories that are devoted to different types of listings (e.g., for sale, housing, jobs, etc.). Freelancers can find a variety of different gig work opportunities in the Craigslist "jobs section" by searching keywords related to their services and finding relevant jobs to apply for.
Facebook Groups: Facebook is another awesome online job search tool that can help freelancers get involved in the gig economy. Join gig-working groups and other groups geared towards work in your industry. Network with employers, company owners, and executives and connect with peers to boost your job search success and foster valuable business relationships.
Social Media: Freelancers should also take advantage of social media platforms like LinkedIn, Twitter, and Instagram to find gig work and build their businesses. Apply directly to positions on LinkedIn and reach out to brands and businesses through direct messaging on Twitter and Instagram.
Dedicated Gig Platforms
Dedicated gig platforms are built specifically to provide their own dedicated marketplace where gig workers can operate and earn. These include some of the most popular platforms in the world, like Uber, Instacart, DoorDash, Rover, and Airbnb.
Other Ways To Find Gigs
There are a few other good ways to go about finding gig work as a freelancer.
Networking: Networking is one of the keys to success as a business owner, regardless of what industry you work in. Make an effort to meet new people within your industry and create business relationships that can turn into work opportunities. Attend in-person conferences, networking events, and other gatherings where you can enjoy socializing while building connections that bode well for your business. Use online platforms like Facebook, Bumble Bizz, and LinkedIn to network from the comfort of your own home.
Family & Friends: Your family and friends are always going to be a great place to find gig work as a freelancer, whether it's a website build for your cousin's new apparel business or some blog content for a friend's fashion blog. Trust and credibility are already built into these relationships, on top of the fact that they want to see you succeed. Make sure friends and family know what services you have to offer, and if work comes up, you will likely be the first hire that comes to mind!
---
Pro Tips For Gig Economy Workers
Here are some of my best pro tips for gig economy workers. Take advantage of the advice that applies to you and your line of work.
Track Your Expenses
Keeping an eye on all of your business expenses is crucial to the success of a business, with some gigs being more expense heavy than others.
For example, someone working for Uber will have a number of significant operational expenses (e.g., gas, insurance, vehicle maintenance, etc.) that must be accounted for in order to maintain a profitable business. On the contrary, a copywriter would only have a few minor recurring expenses (e.g., internet, writing tool subscriptions, etc.), which are not as difficult to keep in check.
Depending on your gig, find a system that works best for you. More basic expenses can be tracked using a simple word document or spreadsheet, while other businesses may require more extensive expense tracking that can be achieved by tools like Mint or Quickbooks.
Treat Your Gig Like A Business
In many cases, someone's side hustle can end up turning into their full-time job. Treat your gig like a business right from the start – market your product or service, adjust your offering as you go, and really take what you do seriously.
Consider expanding operations when you have extra work or find aspects of your business that can be outsourced to give you more time for more important things. Put in the time and effort it takes to grow your business and generate substantial income.
Stack Gig Economy Opportunities
This is one of my favorite pro tips for gig workers. You are not restricted to a single job or industry by any means, so those who have the time should consider stacking gig economy opportunities to maximize earnings.
For example, a rideshare driver who is driving passengers for Uber on busy weekend nights can be using that same vehicle to do food deliveries for DoorDash on weekday evenings. Copywriters who are writing blog content on Fiverr can be dog-sitting for extra cash on Rover as well.
Build Relationships
Relationships are the bread and butter of the business world. Building valuable relationships by networking as a freelancer is one of the most important things you can do to grow and sustain your business.
Take advantage of as many avenues and resources as you can (both in-person and online) to meet new people in your industry and other industries. Grow your network and watch how many incredible opportunities come your way organically.
Find Your Gig Purpose
Finding your gig purpose is synonymous with taking on work that you truly love doing. One of my biggest pieces of advice is to strive to find a job that brings you happiness and fulfillment.
Success will come naturally to those who enjoy their gig and embrace navigating the ebbs and flows of building a business. Stay motivated by finding your gig purpose, and great things will happen.
---
FAQ On Best Gig Economy Jobs
Here are the answers to some of the more frequently asked gig economy job questions.
Do I Need To Pay Taxes On Gig Economy Income?
Yes, you need to pay taxes on gig economy income. Gig economy workers are considered to be self-employed, and people who are self-employed are required to pay taxes on their earnings.
Do Gig Economy Jobs Offer Benefits?
For the most part, gig economy jobs do not offer the same type of benefits that more traditional full-time employment provides. Gig economy workers are independent contractors who do not receive the same protection as employees working for a company.
Can I Collect Unemployment While Performing A Gig Economy Job?
The laws that govern unemployment payments while working in the gig economy are fairly complex and will vary between different state jurisdictions. 
In some cases, if gig workers are below a certain earnings or work hours threshold, they may be eligible to collect partial unemployment benefits.
Do Gig Economy Workers Earn More Than Minimum Wage?
Gig economy workers can fall into a wide range when it comes to earnings and earning potential. Some gig workers do earn more than minimum wage, sometimes a lot more. Others working in lower-paying roles will be earning less than minimum wage.
There are a variety of factors that affect gig economy worker earnings, including things like specific industries, work experience, demand, and the location of your business and operations.
---
Final Thoughts
The gig economy is in a constant state of growth, creating new income-generating opportunities at every turn for job seekers to take advantage of. Building and maintaining multiple streams of income is being accepted as one of the best ways to become financially stable, and gig work is a great way of doing that.
In this article, I have highlighted the best gig economy jobs right now and discussed things like pay rates, earning potential, and how to get started. Consider what gigs would work best for your skill set and schedule, and don't be afraid to try new things and learn from failures.
Thanks for reading, and best of luck with all of your future endeavors.
Up Next
Get our free Side Hustle Handbook with the best strategies to multiply your income sources today.
Plus our best money tips delivered straight to your inbox.

Rhys is an online content writer & editor, student of decentralized finance and amateur botanist. He loves playing video games with his friends, learning new songs on the piano, and spending time in the sun with his dog Levi.