40 Ways To Make Money Fast in 2023
Many or all of the products featured on this page are from our sponsors who compensate us. This may influence which products we write about and where and how the product appears on a page. However, this does not influence our evaluations. Our opinions are our own. Here is a list of our partners and here is how we make money.
---
The information provided on this page is for educational purposes only. The Modest Wallet is a financial publisher that does not offer any personal financial advice or advocate the purchase or sale of any security or investment for any specific individual.
In today's fast-paced, go-getter world, finding new work opportunities and supplemental income streams to ultimately achieve financial stability is a priority. Pay off debts, save for the purchase of a home, fund an investment portfolio, or take a vacation — regardless of your goals, bringing in some extra cash will help you get there.

"Time is money" — a saying that is older than me but still so very true. In this article, I will be highlighting the best ways to make money fast right now and build up your bank account.

From product testing and ride sharing to donating blood, hosting a garage sale, and selling stuff online — we discuss a variety of lucrative opportunities to make some quick money. Let's get started.
---
Best Ways To Make Money Fast
Discover some of the best ways to make money fast and see what may work best for your situation and skillset. Don't be scared to try something new and fail on your way to finding a hustle that suits you.
1. Take Online Surveys
Taking online surveys is a great way to make some extra money fast without the need to put in much in terms of legwork to get started.
Research firms, brands, and consumer companies are always in search of consumer information that can be used to adjust and develop their business strategies.
Platforms like Branded Surveys, Survey Junkie, and InboxDollars provide a way for these companies to gather valuable consumer insights from the general population.

Individuals who are willing to complete the online surveys offered by these platforms can earn some quick cash for their time. Simply sign up for an account, complete a brief profile that will help match you with relevant surveys, and you're all set.

Earning speed and potential depends on the survey platform and its payout structure, as well as the length and complexity of the surveys themselves. Shorter surveys of 5 – 10 minutes can pay anywhere from $0.25 to upwards of $1.50, while longer surveys over 20 minutes can pay anywhere from $2 to upwards of $5.
Income Potential: $0.50 to $5.00 per survey (on average)
Time Required: Survey times vary between 5 minutes to 20 minutes per survey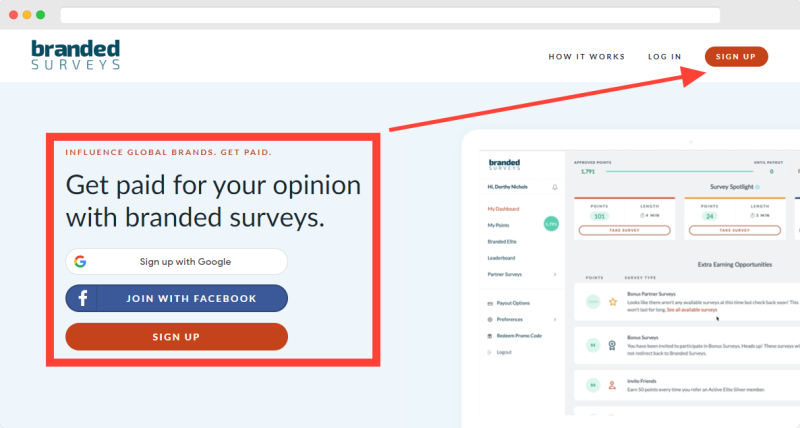 2. Get Free Gift Cards
Another easy way to bring in some extra money quickly is by taking advantage of websites that pay their users in gift cards. Platforms like Swagbucks, LifePoints, and MyPoints offer some of the most lucrative and easiest ways to earn gift cards.

Different platforms will typically offer similar ways to earn in exchange for some sort of points that can be redeemed for gift cards. For example, Swagbucks gives users the opportunity to earn "Swagbucks (SB)" in exchange for completing tasks like watching videos, shopping online, and completing surveys.

Once you have accumulated enough Swagbucks to cash in, you can now navigate to the Swagbucks Rewards store and redeem them for a gift card of your choosing. Swagbucks offers gift cards for a variety of popular retailers, including Amazon, Starbucks, Walmart, and Target.
The minimum cash-out threshold for most gift cards on Swagbucks is typically 500 SB, or the equivalent of $5, which is actually relatively easy to achieve. Shorter surveys typically pay between 50 and 100 SB, while longer surveys can offer over 200 Swagbucks.

Alongside all of the other available tasks, there is definitely potential for users to earn an extra $10, $20, or even $50 a week in gift card cash.
Income Potential: $10 to $50+ per week (depending on task availability)
Time Required: Task dependent
3. Get Paid To Shop
Leverage the money you spend shopping online by taking advantage of online shopping platforms like Rakuten, Ibotta, and Dosh that pay users to shop online through their own dedicated marketplace.
These platforms allow their users to earn cashback rewards for the purchases they make, either through the website or on the mobile app. Why not earn some extra cash for yourself simply by doing your regular shopping through one of these trusted platforms?

To get started, create an account on the platform(s) of your choosing by providing some basic personal information. You can then browse through offers provided by different retailers that are eligible for cashback rewards and dive right into earning.

When you have decided on a purchase you would like to make, be sure to activate the cashback offer by searching for that retailer and finding the corresponding offer. This allows the platform to track the purchase and award the correct amount of cashback.

Different offers will have different cashback percentages, typically ranging from as little as 1% to upwards of 20%. Cashback payout methods and thresholds vary between platforms. Rakuten pays its users once every three months via written check or PayPal deposit, with a minimum payout threshold of $5 cashback.
Income Potential: $5 to $100+ per week
Time Required: Typical time spent shopping online (10 – 60 minutes per day)
4. Cut Subscription Services
Another great way to make money fast right now is by cutting out unnecessary spending and finding ways to lock in better rates on utilities and other bills. This strategy can end up creating hundreds of dollars in extra cash for you each and every month.
Platforms like Rocket Money, Trim, and Billtrim, have been explicitly designed to help people identify unused and/or unnecessary subscriptions that can be canceled, adjusted, or replaced to save money.

Take advantage of these powerful tools to start eliminating excess spending and unnecessary costs on your recurring subscription services. This can end up saving you anywhere from a few bucks a month to hundreds of dollars in savings
Income Potential: 10% to 25% savings on bills
Time Required: Situationally dependent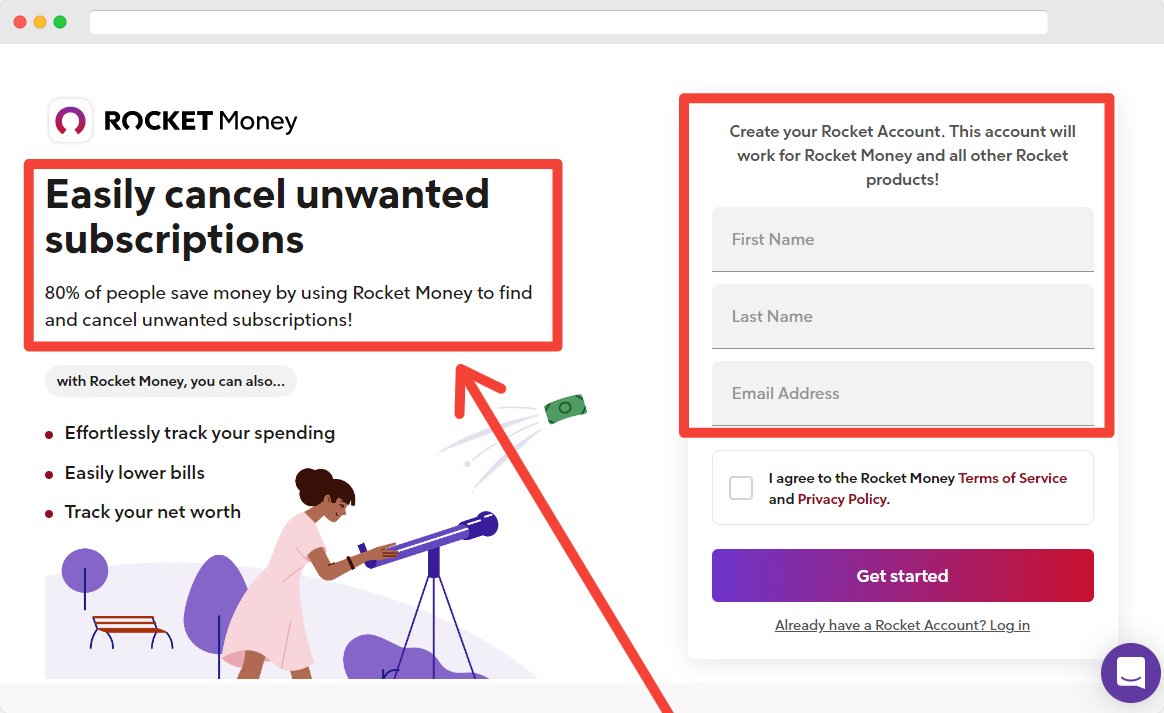 5. Lose Weight and Get Paid
Why not get paid to lose weight, stay in shape, and feel healthier? Health and wellness are such an incredibly important part of being happy and feeling fulfilled and should always be a priority no matter how busy life gets.

Thanks to platforms like Sweatcoin and HealthyWage, losing weight can actually earn you money as well as boost your health. But how exactly do they work, and how much can I earn?

Sweatcoin is a mobile app that tracks your steps on a daily basis and then proceeds to convert them into its own proprietary cryptocurrency (digital currency) called Sweatcoins. Users accumulate Sweatcoins over time and can then use them to purchase items, get discounts on products and services, or make charitable donations!

HealthyWage is another fitness-focused app that works by allowing people to place cash bets on their own weight loss goals. Users set a weight loss goal within a specific time frame, and HealthyWage calculates an appropriate payout based on the timeframe, bet amount, and the goal itself.

If the fitness goal is achieved within the allotted amount of time, users will be awarded the payout defined at the beginning of the challenge. If they fail to complete the goal, the amount wagered is lost.

These two apps provide a great way for people to earn some extra cash fairly quickly, especially if they are passionate about fitness and remain consistent.
Income Potential: $0.50 to $100+ per week (depending on the platform)
Time Required: 6 hours per week on average (depending on your workout habits)
6. Recycle Used Electronics For Cash
Recycling your old or used electronics for cash can be a simple and fast way for people to make money fast. Why not get rid of the electronics you have that are collecting dust, and get some much-needed cash in return?
Platforms like Decluttr and Gazelle have made selling your used electronics more accessible than ever before. They have been designed specifically to connect sellers with buyers who are interested in purchasing used electronics and other items.

Both Decluttr and Gazelle provide marketplaces that welcome thousands of visitors each and every day, as well as safe and seamless order, payment, and shipping processes. Simply create an account, list your items, and ship your items out when they have been purchased.
Start earning right away with this quick and easy side hustle, and boost your profits by listing more items and ramping up sales.
Income Potential: $10 to $100+ per week (depending on the value of your electronics and the volume of sales)
Time Required: 10 – 20 minutes per item listing
7. Teach English Online
Those who have a passion for teaching and want to earn some extra money doing just that can teach English online from the comfort of their own homes. Connect with people from all corners of the earth and get paid to provide valuable English teaching services.

I recommend checking out one platform in particular as a great place to start. VIPKid is an online education platform that specializes in pairing English-speaking teachers with Chinese children for one-to-one English lessons.
Native English speakers, primarily from the United States and Canada, can earn a decent side income teaching remotely. Teacher requirements include a bachelor's degree in any field, some teaching experience/qualification, schedule availability, and access to a reliable internet connection as well as a webcam/microphone.

Earnings can vary depending on things like experience, qualifications, and performance. Most earning reports from established teachers on the platform are somewhere between $14 and $22 per hour.
Income Potential: $14 – $22 per hour average
Time Required: Minimum of 7.5 hours per week
8. Become A Tutor Online
Becoming an online tutor is another excellent way to make money fast. Similar to teaching English online, tutoring online is entirely remote and achieved through video conferencing software.

In this case, however, tutors can specialize in a variety of different subjects or areas of expertise instead of focusing on English lessons only. Platforms like TutorMe and Tutor.com are online tutoring platforms built specifically to provide on-demand video tutoring that aims to support academic success.

Tutors work with students of all ages, from grades K-12, to college students and even adult learners. Subject matter ranges from math and science to social studies, business, languages, and more.
Getting started as an online tutor will require some preliminary steps to set up your tutor account and schedule, so it may not be the quickest cash grab. However, once you get into a steady flow, the earnings can be quite nice.

TutorMe pays its tutors around $16 per hour of time spent with students, as well as per hour of time spent providing feedback. Tutors putting in a modest 20 hours a week can earn upwards of $300 from the comfort of their own spaces
Income Potential: $16 per hour average
Time Required: No minimum time requirement
9. Become A Virtual Assistant
Virtual assistants perform administrative, technical, or creative services for people who are in need of assistance. They provide a great way for business owners and entrepreneurs to streamline their day-to-day processes and make more time for important matters.
The typical job description of a VA will depend on the needs and requests of the client. Typically, virtual assistants will be doing things like:
Receiving and responding to emails
Organizing and managing documents
Scheduling meetings and appointments
Providing customer service
Compiling research and data
Established VAs can start making money right away and, with a steady workload, can generate a solid income for themselves.
For those who are still getting their business going and want some professional guidance, I recommend checking out Gina Horkey's Fully Booked VA website. She offers a variety of quality courses geared towards virtual assistant work and building a business.
Income Potential: $15 to $60 per hour
Time Required: Workload and client dependent
10. Become A Freelance Proofreader
Proofreaders are language specialists who review, adjust, and correct written content. They are paid to ensure that writing is coherent, error-free, and formatted correctly. This is a great way for people who have exceptional spelling and grammar skills to make some fast money right now.
Proofreading jobs will typically consist of tasks like:
Correcting spelling and grammar mistakes
Fixing run-on sentences or redundancies
Checking for inconsistencies in format and/or writing style
Ensuring the proper use of pronouns and tenses
New proofreaders can start finding clients on platforms like Indeed, LinkedIn, ProBlogger, and ZipRecruiter. Create a portfolio of work and a solid resume, and you can start earning extra cash.
I recommend checking out Caitlin Pyle's free 76-minute proofreading workshop, as well as her comprehensive training program, General Proofreading: Theory and Practice.
Income Potential: $15 to $40 per hour
Time Required: Workload and client dependent
11. Become A Freelance Writer
Another great way to start earning some money quickly is to become a freelance writer. Written content is becoming more important, especially with the expansion of digital media and online business.

If you have a knack for the written word and want to leverage your writing skills to create a new source of income, freelance writing is a perfect option. Choose a niche (e.g., blog writing, advertising copy, medical writing, etc.), or take on a variety of different writing jobs — whatever suits your interests and skill set.

Some of the best places for new freelance writers to find clients and start generating income include job boards like ProBlogger and Freelancer, freelance marketplaces like Fiverr and Upwork, and employment websites like Indeed and ZipRecruiter.

Here are some tips to get started as a freelance writer:
Create a portfolio that features some of the work you have done in the form of writing samples. If you are just starting out and don't have examples, showcase some of your own published blog posts and articles, or create some new samples to include.
Develop your writing skills by studying other successful writers and their work, taking advantage of learning tools and resources, and understanding how to optimize your writing for different purposes (brand awareness, informational, advertising, etc.).
Network with people in your own community, including family and friends, but most importantly, be sure to take advantage of the incredible networking opportunities that the internet offers. Platforms like Facebook, Instagram, and LinkedIn are great places to expand your network and build your business.
I recommend checking out Holly Johnson's Earn More Writing course. She offers some truly valuable guidance, information, and advice that helps freelance writers get the most out of their business.
Income Potential: $20 to $100 per hour / $0.05 to $0.50 per word (sometimes more, depending on the niche)
Time Required: Workload and client dependent
12. Walk Dogs For Money
Dog lovers can turn their passion for our canine friends into some easy money by taking up a side hustle walking dogs. Thanks to the power of the internet, dog walkers can get their businesses up and running and start making money in no time.
Platforms like Rover and Wag! have been created specifically to help connect dog owners with local dog walkers who can provide dog walking and care services. They provide a great way for dog owners to get last-minute pet care and give people an easy money opportunity!
Let's say you want to get started as a dog walker with Rover, here's how you would do it:
Visit the Rover website, and find the "Become A Sitter" page.
Create an account using your email address, Facebook, or Google account.
Fill out your profile by providing details about yourself, your experience with pets, and some highlights about the services you offer.
Define your services in detail (dog walking, pet sitting, full service, etc.), and set your rates based on location, experience, and type of services provided.
Choose your schedule by selecting the hours and days that you are available to work
When your Rover profile is all setup, you are ready to start receiving bookings. Respond to messages from customers as quickly as possible to secure jobs and start making some extra cash.
Income Potential: $15 to $45 per walk
Time Required: Approx. 1 hour per walk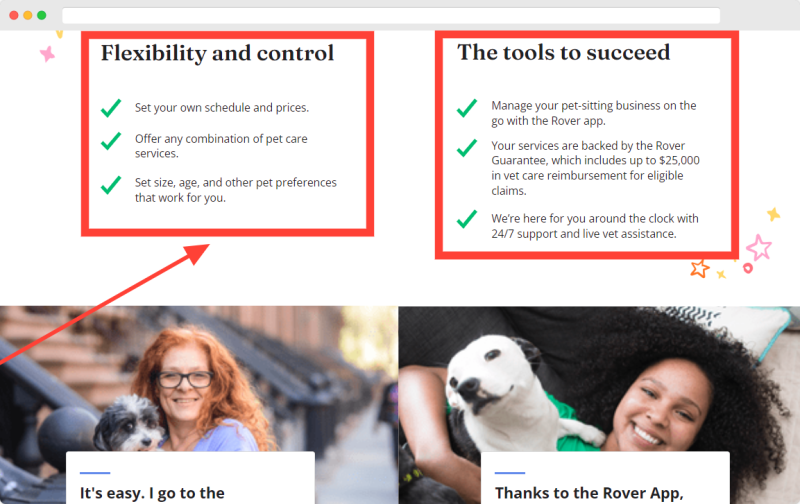 13. Baby Sit Kids
Babysitting kids is a side hustle that is as old as time itself. Baby sitters have been bringing in the bucks for as long as we can remember, and in today's world, the gig has become more available and accessible than ever before.
Thanks to platforms like Care.com and Sittercity, parents and guardians can find reliable local babysitters, and new babysitters can start making money quite quickly. They also give babysitters a great way to connect with new customers, find more jobs, and boost their income.
Income Potential: $10 to $20+ per hour
Time Required: Anywhere from 2 to 8 hours per session
14. Become A House Sitter
Making some fast cash can also be done by becoming a house sitter. House sitters are responsible for taking care of a residence and its facilities for a specific period of time, sometimes a day or two, and other times multiple weeks or even months.
Some of the tasks a typical house sitter will be responsible for include:
Security: Maintaining a presence in the home helps deter potential burglars. House sitters will also check to make sure security systems are properly armed and doors/windows are securely locked.
Mail & Package Collection: House sitters may be asked to collect and/or forward mail, as well as receive or secure any packages that are delivered directly to the house.
Pet Care: Homeowners who have pets will often have a house sitter take care of them in their absence. This can include feeding, walking, cleaning, vet visits, and some good old tender loving care!
Emergency Response: In case of minor emergencies such as power outages, plumbing issues, fire hazards, etc., House sitters can be responsible for being the first point of contact and information relayer.
Property Maintenance: House sitters may also be asked to take care of standard property maintenance tasks, both indoors and outdoors. This can include dusting and vacuuming, emptying the trash, watering plants, shoveling snow in the winter, and mowing the lawn in the summer.
If this side hustle appeals to you, I recommend checking out TrustedHouseSitters. Their platform is dedicated to connecting people in need of a house sitter with reliable sitters in their location.
Income Potential: $25 to $75 per day
Time Required: Client dependent
15. Earn Rewards For Everyday Activities
An easy way to earn money fast is by leveraging the money you are spending to earn cashback rewards for your everyday spending and daily activities. There are a number of apps that have been designed to do just that, and as a result, it has become easier than ever to cash in on your everyday activities.

I recommend checking out an app called Drop for a great place to get started. It is a rewards app that allows users to earn points when they shop at select retailers and complete tasks like taking mini-surveys and playing games.
Get started by downloading the app from the Apple App Store or Google Play Store and creating an account using your email address, Facebook, or Google account.
Proceed to link the card(s) you use to make your online purchases in order to allow Drop to track your purchases and reward you appropriately. Make eligible purchases to earn cash back, and be sure to meet all of the reward requirements (minimum spend, location, etc.).
When you are ready to redeem your cashback, choose between a variety of gift cards from different popular retailers. Keep in mind that gift cards are currently the only cash-out option.
Income Potential: Depends on the volume of cashback purchases & task completion
Time Required: Minimal time investment required
16. Negotiate/Lower Your Debt
Another way to "make" money fast is actually to make an effort to SAVE yourself some money. Negotiating and lowering your active debt can actually have a huge impact on your financial situation. This is a unique strategy that many overlook, as the focus is traditionally weighted toward making money to pay off debts.
Debts typically come with a set amount of interest that will accrue on a specific amount of debt over time. These periodic interest payments can really start to add up, especially on larger amounts. So how can people go about lowering their debt and saving on interest payments?
Debt consolidation programs are a good way for people to do just that. Upgrade, for example, is a financial technology company that provides individuals with personal loans and lines of credit. They claim to offer a more valuable and a pleasant lending experience than traditional banks, with lower interest rates and other perks.
Customers can take out personal loans and/or lines of credit for as little as $1,000 and up to $50,000. The idea here is that Upgrade's lower-interest rate loans can help people consolidate their higher-interest debts by taking on lower-interest debt that will be less of a financial burden.
This strategy can be risky and may not be the right option for some. Be sure to familiarize yourself with the process and risk factors before deciding on the next steps.
Income Potential: Situationally dependent
Time Required: The application, approval, and funding process can take anywhere from 3 – 10 business days
17. Rent Your Parking Spot
Renting out a parking space that is not being used is one of my favorite ways to make money fast. Parking spaces are pretty valuable, depending on your location, and if you have one that is vacant, why not cash in on it?
Finding a consistent supply of people to rent out your parking spot is often the hard part of making steady cash. However, thanks to platforms like Neighbor and SpotHero, people who are in search of temporary parking accommodations can connect with local owners and rent out their spots.
Registering as a renter is a simple process, so you can get your spot listed and start earning money fast. Let's say you want to use Neighbor, for example, start by signing up for an account using your email address, Facebook, Or Google account. When you are all set up, you can create a custom listing for your available parking spot.

Provide details about the spot you are renting, including its size, location, access details, availability, and pricing in your listing description. Publish your listing when everything looks good, and it will be made available for visitors on the platform to see.
When someone has an interest in your parking space, they will reach out with an inquiry through Neighbor. Respond as quickly as possible to lock in business and start earning cash right away. Neighbor handles all of the financial transactions between the renter and customer and pays renters a few days after the rental period ends.
Income Potential: $80 to $200+ per month (location dependent)
Time Required: Minimal time investment required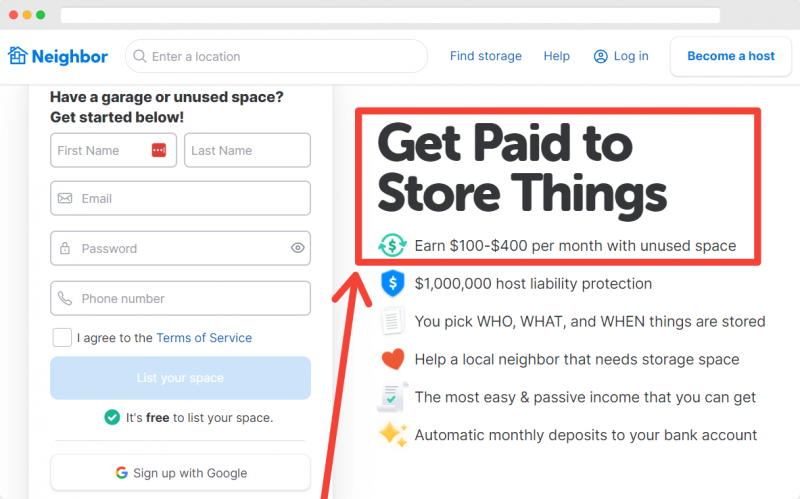 18. Put Ads On Your Car
One of the less common but quite effective ways to make money fast is to put advertisements on your car. If you want to leverage your vehicle in a less traditional way, this is definitely a great option.

If this is something that sounds appealing and you want to give it a shot, I recommend taking a look into car wrap advertising companies like Cartvertise and Wrapify. These companies provide a channel that connects advertisers with vehicle owners who are willing to have their cars wrapped with branded advertisements.
Income Potential: $200 to $1,000+ per month (depending on vehicle model/condition and the ad campaign details)
Time Required: Minimal time investment is required. Drive as you normally would.
19. Earn Money Driving People
One of our more typical quick cash grabs that can be achieved by leveraging your vehicle is to earn money driving people. The rideshare industry has been experiencing massive growth over the past 5 years, and as a result, so many new work opportunities have been created.

Ridesharing platforms like Uber and Lyft have made it possible for drivers to launch a business and start driving others to earn cash in no time.
Ridesharing can be a pretty lucrative side hustle, however earnings will depend on how much availability you have to drive, as well as the demand for ridesharing in your area.
Income Potential: $10 to $30+ per hour
Time Required: Flexible based on availability
20. Rent Out Your Place
The same way people can leverage their vehicle to make some extra money, leveraging your home or alternate residence is also an option. Since the inception of Airbnb back in 2008, people have been cashing in on their homes by renting them out to others.

Airbnb is a rental property online marketplace that connects local home renters with people in need of a place to stay. Other platforms like VRBO offer the same services and provide more places for renters to host their properties and make money.

If you have a home that is vacant and suitable for hosting, putting it up on one of these marketplaces, welcoming guests, and making money can be achieved quite quickly.
Although this may not be the fastest way to make money, homeowners have the potential to generate substantial income by taking this route.
Income Potential: $500 to $5,000+ per month
Time Required: Moderate time investment required
21. Deliver Groceries
Those who are looking to get into an errand-running type of side hustle can consider delivering groceries as a great way to make some quick cash. People are ordering everything these days, from fast food and groceries to clothes and cars.

Platforms like Instacart and Shipt are on-demand grocery delivery services that give customers the ability to order their groceries online and have them delivered straight to their doorstep. These companies employ local drivers to deliver groceries to their customers in a gig-work style partnership.
Drivers receive orders from nearby grocery stores that are affiliated with a grocery delivery service, pick up the groceries, and deliver them to the designated address. Simple!

To get started as a grocery delivery driver with Instacart, sign-up as a driver by visiting the Instacart website or downloading the Instacart Shopper mobile app. Complete the application form that details personal information and vehicle details, and successfully pass a background check.
Once you have been approved, set up a driver profile for yourself that includes schedule availability and the delivery zones you would like to work in. Start accepting deliveries through the Instacart Shopper app, track your earnings, and get paid by direct deposit to your bank account.

Instacart pays out weekly but also offers a way for drivers to withdraw their earnings immediately for a small fee.
Income Potential: $10 to $20+ per hour
Time Required: No minimum work hour requirement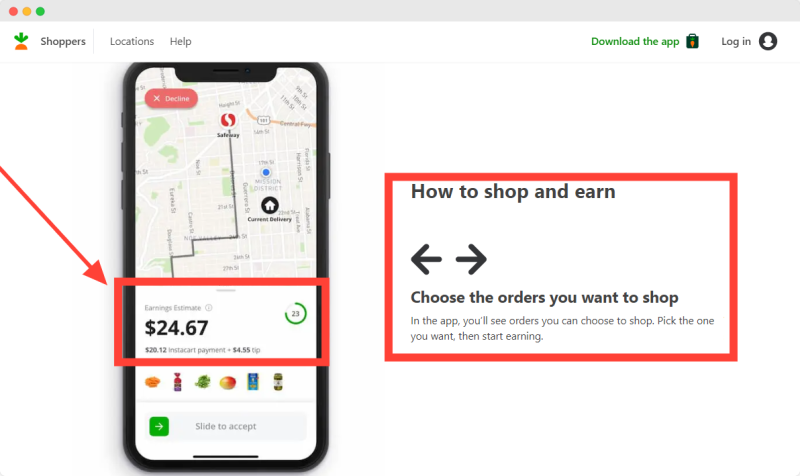 22. Get Paid To Watch Videos Online
Getting paid to watch videos online is another one of our fastest ways to make money right now. This is made possible by platforms like InboxDollars, MyPoints, and Swagbucks, which pay users to complete a variety of tasks, including watching a variety of videos.
Videos can range in length anywhere from a minute or two to upwards of ten minutes each. Users are paid in points that are native to the specific platform, which can then be redeemed for cash or gift cards in most cases. Shorter videos will pay out fewer points, while longer videos will have larger payouts.
Getting started is a fast and easy process that can have you earning cash in a matter of minutes. Start by signing up for an account on the platform(s) of your choice, and then proceed to find the video tasks offered – the number of available videos to watch will fluctuate.
When you have accumulated enough of the platform's currency, you can proceed to redeem it for cash in the form of gift cards, written checks, or PayPal deposits. Keep in mind that most platforms will have a minimum payout threshold. For example, Swagbucks requires a minimum of 500 SB ($5) for gift card payouts and a minimum of 2500 SB ($25) for PayPal deposit payouts.
Income Potential: $0.25 to $5 per day
Time Required: Videos are anywhere from 1 minute to 10+ minutes
23. Make Money By Letting Nielsen Learn About Your Internet Usage
Information is more valuable than ever before, and people can actually make money by giving companies access to information about their internet usage.
Nielsen is an information, data, and market measurement firm that offers the Nielsen Computer & Mobile Panel — a program that pays participants to share their internet usage data. Provide insight into your browsing habits and online activities, and start making money fast today.
If this sounds like something you would be willing to participate in, here is how you can get started:
Visit the Nielsen website to check if you meet the eligibility requirements to partake in the panel (age, location, device specifications, etc.)
Sign-up and install the internet usage tracking app on your device.
Use your device as you normally would while the app runs in the background and collects internet usage-related data. The app will not interfere with your browsing experience.
Earn rewards in the form of points or entries into monthly sweepstakes. Nielsen offers periodic rewards and incentives that benefit users who remain active consistently
Nielsen offers payouts in the form of gift cards, prepaid debit cards, direct bank deposits, and sweepstakes entries.
Income Potential: $130 to $200+ per 6 months as a member
Time Required: No time investment required
24. Become A Product Tester
Product testing is a pretty cool way to make some quick cash while getting your hands on some new products at the same time.

Product testers test products provided by different brands and companies and then provide feedback in the form of a review with opinions and comments. This feedback can involve discourse about packaging, branding elements, product durability, ease of use, safety features, and everything in between.
Product testers are an important part of the product development and manufacturing process, as they offer an extra layer of quality assurance and control.

Some commonly tested products include:
Electronics
Personal care products
Fitness gear and apparel
Food & drinks
Kitchenware and appliances
Get started as a product tester and start making money in no time by taking advantage of product testing platforms like UserTesting.com.
Income Potential: $10 to $30 per hour
Time Required: Minimum 20 minutes per test
25. Sell Textbooks Online
Selling your old textbooks is a good way to drum up some extra cash by freeing up space and getting rid of those dust collectors. Textbooks are both expensive and resource-heavy, so why not get some of that money back while also effectively recycling your books and helping to maintain the health of our environment?

Websites like BookScouter provide a one-stop shop for people to buy and sell textbooks and other books for a good price. They help connect book buyers with booksellers to facilitate a fast and reliable transaction.

Sign up for an account and start listing your books in minutes.
Income Potential: $10 to $100+
Time Required: Minimal time investment required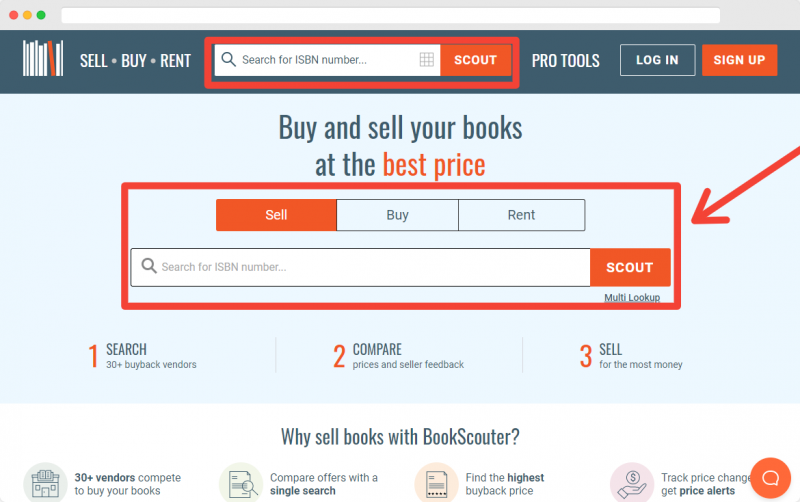 26. Rent Out Your Car
Another great way to earn some fast money is to rent out your car. If you have a vehicle that is not being used or is being used periodically, renting it out short-term to people who need a car can bring in some decent monthly income.

Platforms like Turo and Getaround are my recommendations for those who want to jump into this side hustle, get their car listed, and start making some fast cash. They have been created specifically to help vehicle renters connect with people in need of a rental car.
Income Potential: $100 to $1000+ per month
Time Required: Minimal time investment required
27. Get Paid To Play Games Online
Turn gaming into a way to earn some quick money by getting paid to play games online. There are a number of rewards platforms that have an entire section dedicated to playing online games to earn points.
I recommend checking out the following platforms to start playing games online for cash:
Earnings will typically depend on play time, the provider, and the platform itself. Payout methods and payout thresholds will vary between platforms.
Income Potential: $0.50 to $5 per week
Time Required: Minimal to moderate (depending on earning goals)
28. Deliver Food
If you have access to some sort of vehicle and some free time to take advantage of, delivering food is a good way to make money fast. Accessibility and convenience are what people want, and food delivery services have taken advantage of that to generate massive revenues.
Platforms like Uber Eats, DoorDash, and Grubhub have exploded in popularity over the past 5 – 10 years. They have also created thousands of job opportunities for people like you who want to make some extra money with a reliable side hustle.

To get started as a food delivery driver, choose a platform you would like to operate your business through — you can drive for multiple platforms if you would like.
Track your earnings through the app, and get access to statements and other payment details.
Uber Eats, for example, typically pays its drivers by way of a weekly direct deposit but does offer some other options as well.
Income Potential: $10 to $30+ per hour
Time Required: No minimum work hour requirement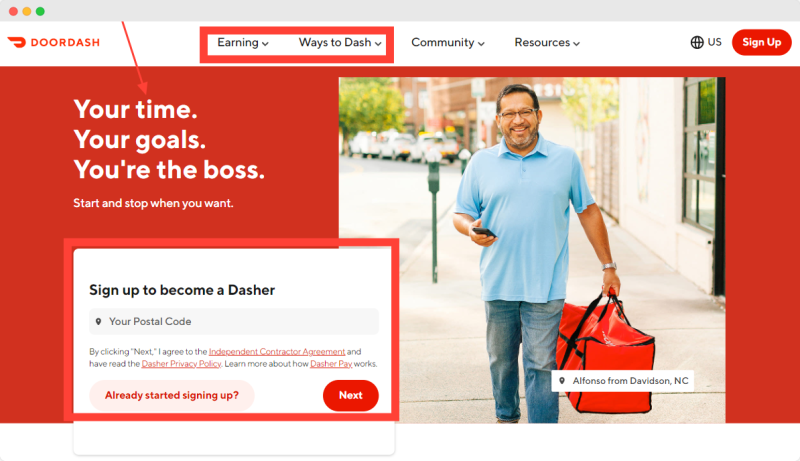 29. Design Logos
If you have any kind of design skill, whether it is digital graphic design or freehand design, designing logos could be a great way to make some fast cash. However, finding ways to monetize your logo designs is often the hard part.
For those who want to try their luck designing logos for cash, I recommend checking out 99Designs. They have created a unique online marketplace that helps connect graphic logo designers with people in need of graphic design services.

Businesses and individuals can host design contests through their platform, which allows designers to showcase their work and talent by submitting design entries. The contest holder can then select a winning design, and that designer will receive the prize money offered for that specific contest.

99Designs also offers one-on-one work opportunities in which clients can work with a designer of their choice on a logo design project instead of taking the competition route.
99Designs offers a number of payment methods, including PayPal deposits, Payoneer deposits, and direct deposit bank transfers.
Income Potential: $15 to $100+ per hour
Time Required: Moderate to excessive time investment required
30. Find Unclaimed Cash
One of the fastest ways to potentially make some money is to find unclaimed money that could be rightfully yours.

The US government has a website that allows individuals to discover and claim money that is owed to them by businesses, financial institutions, or government institutions. There is a separate database for things like tax refunds, unclaimed insurance money, bank failures, and savings bonds.

Visit usa.gov/unclaimed-money to start your search for unclaimed cash.
Income Potential: Situationally dependent
Time Required: Minimal time investment required
31. Local Odd Jobs and Errands
Why not keep it simple and start doing some local odd jobs and errands to start making some fast money. People are always looking for reliable, handy people who can help them with small jobs and tasks, and if that sounds like you, there is some money to be made.
Platforms like TaskRabbit and Handy provide a marketplace that connects people in need of odd-job services with local handypeople who are available. Work can include a variety of tasks, including:
Lawn mowing & lawn care
Pet sitting & dog walking
House cleaning
Minor home repairs & renovations
Furniture assembly
Packing & moving
Errand running
Income Potential: $12 to $30+ per hour (task dependent)
Time Required: Moderate time investment required
32. Perform Small Tasks Online
Take advantage of your free time by making some fast money doing small tasks online.
Amazon has a platform called "Amazon Mechanical Turk (MTurk)" that pays people to perform a variety of small online tasks. These tasks include surveys, transcription, SEO research, voice recording, writing, copy editing, and more.
If this is something that interests you, here is how to sign up and start making money:
Sign up for an MTurk account by visiting their website and creating a Worker account.
Fill out your profile by providing some personal information and any tax-related information, if applicable.
Browse through and accept available Human Intelligence Tasks (HITs). These are the tasks available on MTurk. Be sure to read all of the requirements before accepting a task.
Complete your HIT and submit the completed work through the MTurk platform.
The party who posted the task will review your work and approve or reject it based on the task's requirements.
Approved tasks will pay out to your Amazon Mechanical Turk account and can be cashed out via Amazon gift card or bank transfer.
Income Potential: $0.50 to $7.50+ per hour
Time Required: Tasks can take anywhere from 1 minute to over 20 minutes
33. Sell Stuff Online
One of my favorite ways to make money fast right now is to sell your stuff online. This requires a minimal amount of effort, and depending on what kind of stuff you have to sell, the profits can start adding up quickly.
Take advantage of platforms like Amazon and eBay that see millions of visitors every month who are looking to make purchases.
Amazon is a massive online retailer that allows people to sell their products through their platform. EBay, on the other hand, is an auction-style marketplace that allows multiple parties to bid on items and gives sellers more profit opportunities.
Both platforms have their own set of pros and cons, and different advantages/disadvantages for different sellers. This article from SellerSnap provides some good insight into selling on Amazon vs. eBay.
When you have decided where you would like to start selling your stuff, create a seller account, list your items on the marketplace, and start receiving orders! Get started as an Amazon seller, and/or sign-up as an eBay seller.
Income Potential: $100 to $1000+ per month (depending on item value and sales volume)
Time Required: Moderate time investment required
34. Donate Blood For Cash
Donating blood is not only a quick way to make some extra cash, but it is also an important service that can contribute to saving lives and providing critical health care.

To donate blood in the United States, the American Red Cross has a well-designed website that provides all of the information you need to donate and get paid. Schedule an appointment to donate blood, or find a blood drive near you to get started!

Visit the American Red Cross Blood Services website.
Income Potential: Around $50 per blood donation
Time Required: 8 – 10 minutes per blood donation
35. Sell Unused Gift Cards
Gift cards often go unused, whether lost, forgotten about, or simply unwanted. If you have gift cards lying around, then you want to turn them into some quick cash, selling them is an option.
You may be thinking to yourself, "But where exactly am I supposed to find people to buy my gift cards?". Thankfully there are actually a number of gift card exchange platforms that have been launched specifically for buying and selling gift cards.

Check out the following websites for a great place to start:
You can also try selling your gift cards on general marketplaces like Craigslist, Facebook, and eBay. For more information on selling gift cards, check out our guide that highlights legit ways to sell Amazon gift cards for cash.
Income Potential: Dependent on the value and volume of gift cards available to sell
Time Required: Minimal time investment required
36. Have A Garage Sale Or Yard Sale
One of our more traditional ways to make money fast is to have a good old-fashioned garage sale or yard sale. These provide a great way for people to get rid of some of their unused and unwanted items in exchange for quick cash.
Here's how to set up your own garage or yard sale:
Choose a date and time that you will be hosting your sale.
Gather all of the items you would like to sell, and choose a reasonable price for each.
Set up tables, racks, and any other displays to showcase your items in an organized and aesthetically pleasing manner.
Advertise your garage or yard sale locally (posters, flyers, word of mouth, etc.), and online (social media, online sales groups, online community bulletin boards, etc.)
Income Potential: Dependent on the value and volume of items for sale
Time Required: Moderate time investment required
37. Offer Fiverr Gigs
Fiverr is an online gig-working marketplace that connects freelancers with people who are in need of freelancing services. Offering your services on Fiverr in the form of "Gigs" can be a great way to start making some quick money right now.
To get started as a freelancer on Fiverr, follow these steps:
Sign up for a seller account on Fiverr and set up your profile by highlighting your expertise and experience
Determine what services you would like to offer, and then proceed to create your gig by clicking the "Create New Gig" button
Fill out all of your gig details, including the services you provide, pricing, and delivery time period. Fiverr allows sellers to create a multi-tiered pricing system for their gigs
Optimize your gig to be as visible as possible on the search marketplace by adding relevant tags. Promote your gig through social media channels, and/or through Fiverr's promotional tools and paid advertising options
Customers will send you messages through Fiverr's messaging system to discuss project details and make orders. Be sure to answer promptly to secure jobs and earn good reviews.
Note: On Fiverr, customers can make an order using your defined package prices without messaging you first, so keep an eye on your email.
Income Potential: $50 to $500+ per month (depending on niche and gig volume)
Time Required: Moderate time investment required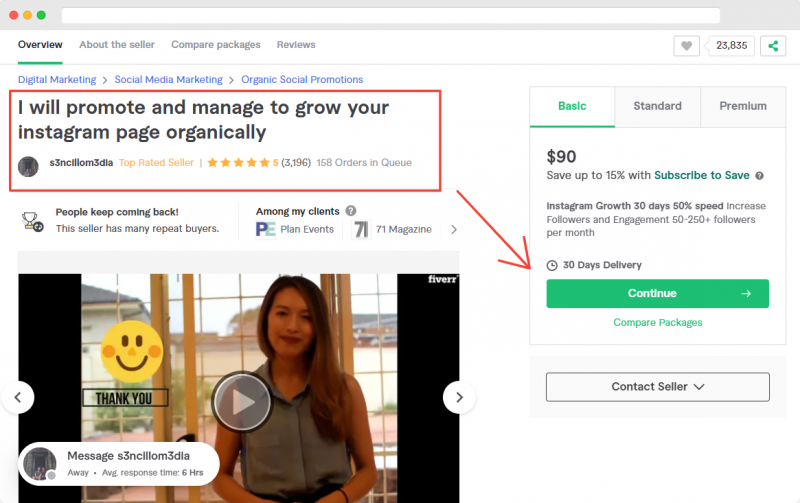 38. Sell Printables On Etsy
Selling printables on Etsy is a great way for people who love art and design to put their passion to use and make some quick cash. Printables are digital products that customers purchase online and then print out themselves to use.
Some of the classic examples of printable products that typically sell well include:
Calendars & planners
Worksheets & learning aids
Quotes & sayings
Art & graphics
Journals
There are a number of awesome tools online to create your printable designs. I recommend checking out Adobe Illustrator, Inkscape, and Canva.

The success of a printables business is going to be determined in part by your ability to identify what products sell best and take advantage of market trends.
I recommend checking out Gold City Ventures free ebook that provides insight into the idea of seasonal products and trends and how to tailor your business with these factors in mind.
Income Potential: $10 – $100+ per week
Time Required: Moderate time investment required
39. Sell Your Old Jewelry
Selling your old jewelry can bring in some quick cash, especially if you have some nice pieces. Quality jewelry typically holds its value well, and in some cases, older pieces can be worth A LOT.
Look through your jewelry collection and pick out everything you want to get rid of. Research the items online or have them appraised professionally to determine an accurate value.

Sell your jewelry on platforms like Worthy and Circa Jewels, or put them up for auction on eBay.
Worthy is an online marketplace that is specifically for buying and selling used luxury items, particularly jewelry, luxury watches, and designer handbags.
Sign up for an account on Worthy, and you can start selling your jewelry right away. The sale process in basic steps is as follows:
Prep your jewelry for sale (clean, photograph, evaluate, etc.)
Run a 48 – 72 hour online auction
Get paid when your jewelry sells
It is important to note that Worthy only takes a commission on successful sales. successfully. Items under $5,000 are subject to an 18% commission fee, and items that sell for more than $30,000 are subject to a 10% commission fee.
Income Potential: $10 to $100+ per week
Time Required: Minimal to moderate time investment required
40. Sell Stock Photos
Photographers, regardless of their experience or skill, can make some good money selling stock photos. Stock photos are general-use images that photographers and agencies license and make available for commercial or personal use through stock photo platforms.

Photographers can sell their high-quality images by creating an account on stock photography platforms like Shutterstock, Getty Images, or Adobe Stock, and uploading their photos. Photographers will need to make sure their photos meet the platform's content and quality requirements in order to have them monetized.

Optimize your images by giving them relevant tags to increase searchability and discoverability. Every time a customer purchases one of your photos, you will receive a royalty or commission. Pay structure will vary from platform to platform, so be sure to familiarize yourself with that.
Income Potential: $10 – $500+ per month
Time Required: Moderate to excessive time investment required
---
Final Thoughts
The pursuit of achieving financial freedom and success is something that many believe revolves around a single career job that will provide all that is needed. The reality is that financial freedom is achieved by building multiple streams of income, both active and passive.
Finding new ways to make money, no matter how much or how little, is a step towards feeling financially free. Articles like this one aim to help educate people and help them discover all of the awesome money-making opportunities that are out there.

We have highlighted the best ways to make money fast right now. From tutoring online and becoming a virtual assistant to finding unclaimed cash, taking surveys, playing games, and selling stuff online, we cover a wide variety of quick cash-grab strategies.
I hope you have learned what you can here to learn, discovered something new, and feel inspired. Thanks for reading, and best of luck with all of your endeavors.
Up Next
Get our free Side Hustle Handbook with the best strategies to multiply your income sources today.
Plus our best money tips delivered straight to your inbox.

Rhys is an online content writer & editor, student of decentralized finance and amateur botanist. He loves playing video games with his friends, learning new songs on the piano, and spending time in the sun with his dog Levi.