Roofstock Review 2023: Investing in Single-Family Rental Properties
Roofstock is an online marketplace based in Oakland, US, for investing in leased single-family rental properties.

Reviewed By

Vanja Petrovic

Many or all of the products featured on this page are from our sponsors who compensate us. This may influence which products we write about and where and how the product appears on a page. However, this does not influence our evaluations. Our opinions are our own. Here is a list of our partners and here is how we make money.
---
The information provided on this page is for educational purposes only. The Modest Wallet is a financial publisher that does not offer any personal financial advice or advocate the purchase or sale of any security or investment for any specific individual.
Real estate should be a part of your investment portfolio if you want to create long-term financial wealth. Today, technology makes it easier than ever before to invest in this asset class through online platforms that offer REITs, standalone deals, and pre-curated portfolios.
However, many investors are still looking to buy entire rental homes to generate passive income. Plus, the hot markets around the country aren't necessarily the ones they live in. So they turn to online platforms like Roofstock, which also connect you to property managers if you don't want to be a landlord yourself.
In this Roofstock review, we'll have a deeper look into the platform's available features, how it all works, and the fees you can expect. Moreover, we check out the pros and cons and who should use the platform.
Quick Summary: Roofstock is an online marketplace for investing in single-family rental properties. Roofstock provides research, analysis, and evaluation of their listed properties to make it easier for people to invest in rental properties across the U.S.
Promotion: None
Pros:
Low commissions

Open to non-accredited investors

Own real property

Tenant occupied

Done for you analysis
Cons:
Large down payments

Somewhat illiquid
---
What Is Roofstock?
Roofstock is an online marketplace where investors can buy and sell single-family rental properties in more than 50 markets in the United States. These turnkey rental homes are already occupied by tenants, giving you immediate cash flow.
The company's core team has a background in the single-family rental space. Their mission is to make "real estate investing radically accessible, cost-effective, and simple." That's why Roofstock does everything from screening and evaluating properties to negotiating on your behalf to helping with the closing and transaction process. However, the company usually doesn't own or finance any of the investments.
---
How Does Roofstock Work?
When you want to buy single-family rental properties on Roofstock, you will follow a four-step process:
Search: First, you browse the available properties, using the custom filters to find houses according to your parameters like price, returns, location, and more.
Analyze: After finding a potential property, you review the provided details and learn more about it. We will go into more detail in the features section.
Make an offer: From there, you can submit an offer free of charge. When it's accepted, Roofstock charges 0.5% of the contract price or $500, whichever is higher. You can also get pre-approved by a lender to strengthen your offer.
Close: On the final step, the transaction team helps you with the closing.
From there, you can earn a consistent monthly cash flow and enjoy continued support from Roofstock.
---
How to Open a Roofstock Account
Opening an account with Roofstock is free and easy. First, click on the sign-up button in the upper right section of the website. You will be redirected to the respective form, where you can also choose to sign up using Google or Facebook.
Using the form, you must provide personal information such as your name, phone number, email address, and password. After that, you let the platform know whether you are interested in buying or selling properties. Once you finish signing up, you can start browsing the many available listings on the platform's marketplace.
---
Roofstock Features
Roofstock wants to make real estate investing easy and hassle-free for investors. Hence, they give investors many tools and features to work with, including their easy-to-use marketplace and educational resources.
| | |
| --- | --- |
| Minimum Investment | $0 |
| Account Fees – Buyers | 0.50% of purchase price or $500 |
| Account Fees – Sellers | 3.00% of sale price or $2,500 |
| Time Commitment | N/A |
| Property Types | Single-family rental properties |
| Offering Types | Direct ownership and REITs |
| Regions Served | More than 50 markets |
| Secondary Market | |
| Accreditation Required | |
| Self-Directed IRA | |
| 1031 Exchange | |
| Private REIT | |
| Support | Phone (+1 800 466-4116) and Email ([email protected]) |
Roofstock Marketplace
The Roofstock marketplace is the place for buyers and sellers of investment properties or entire portfolios. The online marketplace was launched in 2016 as a platform for cost-efficient and transparent real estate purchases.
Here, investors browse the available listings and search for those rental properties that align with what they are looking for in single-family turnkey rental properties.
Analyze Rental Properties
After picking the property that piques your interest, you can analyze it from various angles. For example, you can look at pictures and floor plans, do a virtual property inspection, and get a title report and insurance quote.
You also get information on the neighborhood ratings, local school scores, the market itself, tenants, and payment history. Moreover, you can apply tools to visualize returns and cost estimates.
Roofstock Performance
There aren't many numbers to crunch because investors only buy and sell their rental homes via the platform. However, Roofstock published some numbers to get a feel for their track record.
The company has facilitated over $4 billion in transactions on its marketplace since its founding. They further raised a massive $133 million in equity along the way and currently operate in 27 US states and 50+ markets.
Looking at the available property listings, you will see that the cap rate usually sits somewhere between 1% and 12.7%. The higher the cap rate, the better.
Track & Optimize Rental Properties
A feature that helps you track your income, expenses, leases, and other information related to your rental properties is Stessa. This free service offered by Roofstock allows you to monitor everything from your dashboard. With this feature, you will make better, smarter decisions and optimize performance as well as returns.
Roofstock Property Management
Investors who want to invest in real estate but don't fancy being a landlord will be happy about Roofstock's property management feature. The company connects you with their pre-vetted property managers to save you time and give you peace of mind.
From there, you can choose the property manager you like best (or your own) and let them take care of everything while communicating directly with them. That way, you can invest in markets with favorable returns and always have a best-in-class property manager at hand.
Purchase New Builds
Roofstock also makes it possible to invest in newly-built, high-quality homes in the United States. The US construction company Lennar, specializing in building private homes, is now listing properties on the marketplace and adding its Lennar Home Warranty.
What's great about this is that you could buy these homes for personal use or even a vacation home. You don't have to rent it out. However, you have Roofstock in your corner to help you manage the rental process should you want to.
Roofstock 1031 Exchange
If you want to defer all your capital gains taxes, a 1031 exchange is perfect for you. Deferring capital gains taxes is possible if you reinvest all your proceeds in new properties or property portfolios with the same or higher value while maintaining similar loan amounts.
As these 1031 exchanges are linked to time limits, you want a marketplace where you can easily buy cash-flowing properties. Roofstock is an excellent solution with its single-family turnkey properties.
Roofstock IRA Investing
Thanks to the partnership between Roofstock and New Direction Trust Company, you can now hold your investments in a self-directed IRA. By doing this, you let your nest egg grow tax-deferred and become a part of your retirement cushion. In addition, you further diversify your investment portfolio and avoid rental income taxes in this way.
You can either open a new account with New Direction Trust Company or transfer or rollover existing funds from your current IRA or 401(k) without tax penalties.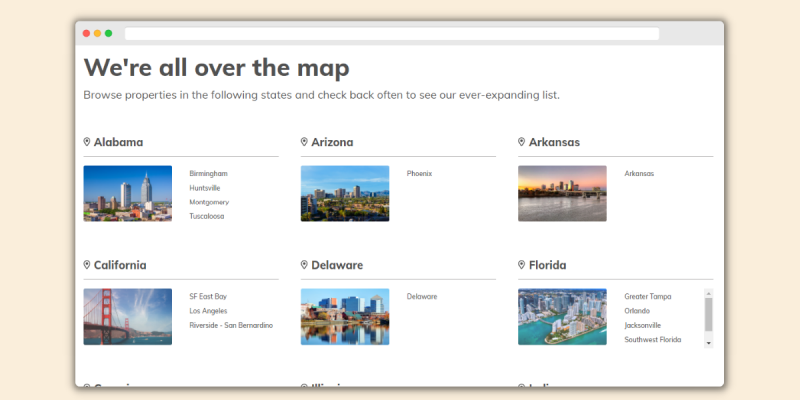 Roofstock Academy
If you want to invest in real estate but don't know where to start, a course about the ins and outs is often helpful. Roofstock recently created their Roofstock Academy, where they give insights on how to become a successful turnkey rental property investor.
Next to a comprehensive curriculum and on-demand lectures, you can also get one-on-one coaching from professionals and join an active community of like-minded investors. The Roofstock Academy goes hand in hand with the platform's entire property purchasing process.
Sell Properties with Roofstock
Roofstock also makes it easy for investors to sell rental properties via the platform's marketplace. The best thing about this is that you don't have to remove the tenants or organize showings.
Besides, you are still earning rent while your property is listed. Roofstock will take care of everything from A to Z. The only thing that hurts a bit is paying a 3% commission fee. However, the fee does seem reasonable for all the benefits you get in return.
Roofstock One
One of the platform's newest features is Roofstock One. It allows accredited investors to buy shares of fully managed rental properties. These shares are worth 1/10 of the property's equity and require a minimum investment of only $5,000. Buying shares allows you to spread your money across multiple assets and may make your portfolio more robust.
You also get the economic rights in the underlying home, which includes rental payments, potential tax benefits, and appreciation benefits. After the six-month hold period, Roofstock enables investors to redeem their shares or convert them into ownership.
30-Day Satisfaction Guarantee
Another fascinating feature is the 30-day money-back guarantee the company provides to buyers. This unique (and never heard of before) guarantee allows you to invest confidently in vacant or occupied rental properties. However, suppose you aren't satisfied with the investment. In that case, you can notify Rooftsock within 30 days of closing and they will issue a refund.
---
Roofstock Pricing and Fees
Roofstock has different fees for buyers and sellers.
Buyers, for example, have to pay 0.5% of the contract value or $500, whichever is higher. In contrast, sellers must pay a 3% commission fee or $2,500, whichever is greater.
While paying fees always hurts, their structure is reasonable and much better than those from traditional real estate brokers and agencies (up to 6%).
---
Roofstock Security
In their Privacy Policy, Roofstock states that they "take steps to ensure that your information is treated securely" and only used to fulfill the contract as well as analyze and improve their services. They also will only share your personal information if they deem doing so appropriate.
Looking at your investments, they are safe once the transaction on the platform is completed. From there, the property is yours and you work with the responsible property manager directly. So a potential Roofstock bankruptcy won't have any effect on you.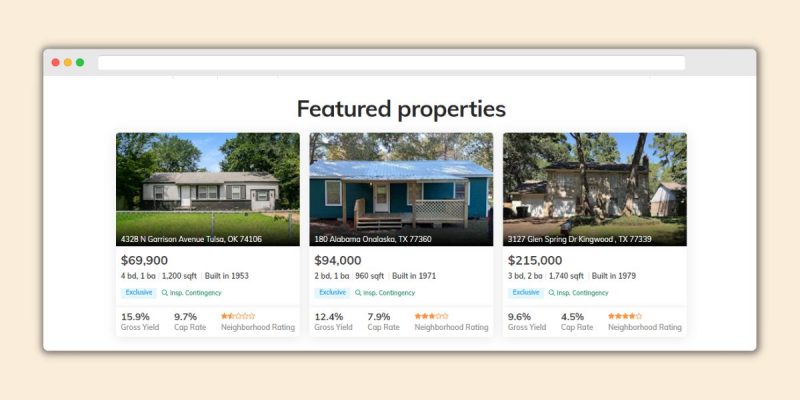 ---
Roofstock Customer Service
To get in touch with customer service, you have multiple options. You can either use the contact form on the website, email the support team, or call one of two toll-free numbers. One leads you to the Oakland headquarters and the other to their Dallas office. Therefore, you have an extended window to get your problems solved within regular business hours, depending on your issue and location.
---
Roofstock Pros
Tons of rental properties gives you access to hot rental markets
Open to all investors (except for Roofstock One)
Direct ownership in single-family rental properties
Roofstock has a thorough inspection and vetting process
You earn rental income almost immediately
Low buying and selling fees
Roofstock connects you with property managers
Unique 30-Day Money-Back Guarantee
Closing and facilitation are fast
Many available tools that make ownership relatively simple
IRA investing and 1031 exchanges are supported
---
Roofstock Cons
High minimum investment as you buy a house or have to do make 20% down payment, not factoring in additional costs
You buy an entire house unseen and have to trust Roofstock
Real estate is generally an illiquid investment
Homeowners need to set aside money for potential repairs
---
Roofstock Alternatives
Roofstock is the leading marketplace for buying and selling investment properties with a focus on single-family rental homes. However, investors might also be interested in other forms of real estate. That's why we have listed two alternatives below:
Fundrise
Fundrise is a very popular real estate crowdfunding investment platform that is also open to all investors. Compared to Roofstock, you can invest in commercial and residential real estate portfolios. If you compare fees, they are relatively similar with 1% at Fundrise and 0.5% at Roofstock.
Still, as you don't buy entire houses, investment costs on Fundrise are way lower. Starting with the entry-level Starter Portfolio, you only need $10. That is nothing compared to a 20% down payment of at least $10,000, excluding additional costs. Plus, you don't have to set aside money for potential repairs for your newly-acquired house.
However, if you favor owning a house or looking for standalone deals, Fundrise isn't for you. Fundrise further offers various account levels with higher minimums that unlock features such as IRA investing, a customized portfolio strategy, or access to private REITs. Read our full Fundrise review to learn more.
PeerStreet
Like Roofstock, PeerStreet also manages two sides of the transaction. However, you are not acquiring the underlying property but investing in real estate loans. Once these loans mature, you have to find new investments compared to your homeownership. Still, both forms provide you with monthly cash payments and have similar fees.
Unfortunately, the platform only allows accredited investors to invest. The minimum to invest through the peer-to-peer lending platform is $1,000, which is still considerably less than Roofstock's required down payment when financing a home purchase. This allows for more diversification across loans. Read our full PeerStreet review.
| | | | |
| --- | --- | --- | --- |
| | | | |
| Our Rating | | | |
| Fees | 0.50% of purchase price or $500 (buyers) and 3.00% of the sale price or $2,500 (sellers) | 1.0% per year | 0.25% – 1.00% |
| Account Minimum | $0 | $10 | $1,000 |
| Promotion | None | Advisory fee waived (*12 months) | None |
| Highlight | Invest in real estate with single-family rentals | Access to private real estate deals | Access to private real estate loans |
| Best For | Long term investors | Long term investors | Long term accredited investors |
| | | | |
Compare Roofstock
Find out how Roofstock stacks up against the competition.
---
Who Is Roofstock Best For?
Roofstock is an excellent choice for experienced investors looking to buy or sell rental properties regularly across the United States. Fees are relatively low, while the deal flow is relatively high. Buying a home is also great for those who prefer owning rental property and have the financial resources.
As rental payments serve as your income, single-family rental properties are ideal for long-term passive income investors. However, buying a rental property through Roofstock is also an excellent way for beginners to learn more about real estate investing. This can be the first step in creating a diversified real estate portfolio.
---
Roofstock Review FAQ
While we have covered Roofstock in detail in this review, we want to answer frequently asked questions regarding the company and its business model.
Is Roofstock Safe?
With the 30-Day Money-Back Guarantee, investing via Roofstock is relatively safe. If you don't feel satisfied within 30 days after closing a property, you can contact Roofstock and request a full refund. This is a unique concept that you won't find that often (if at all) in the industry.
How Does Roofstock Make Money?
Roofstock makes money by charging buyers and sellers commission and fees for their services, depending on the type of listing. Buyers are charged $500 or 0.5% of the contract price, whichever is higher. Sellers must pay 3% of the sale price or $2,500 (again, whichever is greater).
How Do You Get Paid with Rooftsock?
There are two ways to make money with Roofstock. The first one is the rental cash flow you receive from the property manager of your investment minus the expenses related to it. The second option is any appreciation in property value if you resell it.
Where Can You Buy Properties with Roofstock?
Currently, Roofstock is available in 27 states and more than 50 markets. However, the company aims to expand its investment options continuously. The markets include Alabama, Arizona, Arkansas, California, Florida, Georgia, Illinois, Indiana, Iowa, Kansas, Kentucky, Michigan, Minnesota, Mississippi, Missouri, Nevada, New Jersey, New York, Nort Carolina, Ohia, Oklahoma, Pennsylvania, South Carolina, Tennessee, Texas, Virginia, and Wisconsin. 
How Do I Sell Rental Properties with Roofstock?
If you want to sell your rental properties, you go through a very straightforward process. You first submit a listing including property information and answer a few questions. Then you get a Roofstock certification to prepare your property for listing. After that, you'll launch your listing with the help of Roofstock. Ultimately, you will receive offers online and close the sale.
Is Roofstock a Good Investment?
If you want to include single-family rental properties in your portfolio, then you should consider Roofstock. There are various offerings on the platform's marketplace with attractive investment profiles that offer excellent cash flows. The company also provides many exciting features that make owning rental homes relatively easy.
What Happens If Roofstock Goes Bankrupt?
If Rooftsock goes bankrupt, nothing will happen to homes purchased via the platform. They are already yours and you work with the property managers directly and not Roofstock. However, if you are undergoing a buying or selling process, bankruptcy would affect those processes until a new company is stepping in and taking over operations.
Minimum Investment: $0
Fees: 0.50% of purchase price or $500 (Buyers) and 3.00% of the sale price or $2,500 (Sellers)
Promotion: None
---
Final Thoughts
If you want to invest in single-family rental properties and earn monthly rental income, then Roofstock is an excellent choice. While you have to bring more money to the table than with alternative investments in REITs or diversified portfolios, their fees are lower than those of traditional real estate brokers and agencies.
Nonetheless, Roofstock makes the entire process of buying rental properties smoother and provides access to rental homes in hot markets investors might otherwise never notice. Using technology enables investors to browse a massive amount of deals, review the details, and buy those properties online.
After all, it's their mission to make investing in single-family properties radically simple.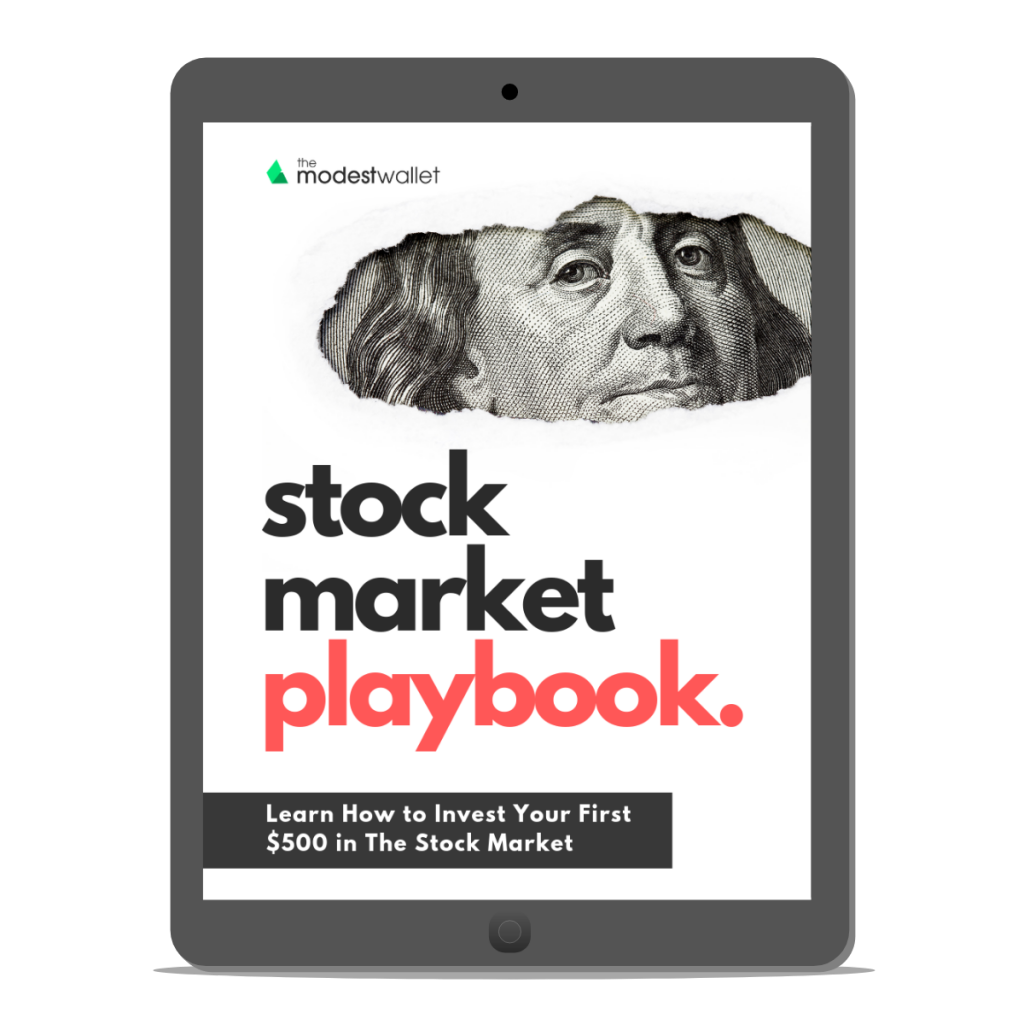 Get our free Stock Market Playbook to learn how to invest your first $500 in the stock market.
Plus our best money tips delivered straight to your inbox.

Carsten is a Freelance Copywriter with a personal interest in money management and investing. Besides taking care of his investments, he loves traveling, reading books, and working out (calisthenics & yoga).