18 Legit Ways to Get Free Cable TV (and Cheap Alternatives)
Many or all of the products featured on this page are from our sponsors who compensate us. This may influence which products we write about and where and how the product appears on a page. However, this does not influence our evaluations. Our opinions are our own. Here is a list of our partners and here is how we make money.
---
The information provided on this page is for educational purposes only. The Modest Wallet is a financial publisher that does not offer any personal financial advice or advocate the purchase or sale of any security or investment for any specific individual.
Technically, cable television is a luxury. Realistically, it's practically a necessity. While streaming services have come a very long way in their ability to deliver quality, on-demand programming, some entertainment options are only conveniently available on cable tv — like live sports, real-time news, etc. Imagine if you could get free cable TV, wouldn't that be sweet?
We all know cable TV can be prohibitively expensive. The high rates, especially when combined with cable providers' tendency to "bundle" channels and charge high fees for premium channels can chase away a lot of people who would otherwise be interested in cable TV.
Luckily, there are a lot of ways to reduce or eliminate your monthly cable bill. Continue reading below to find out about our favorite ways to get free (or almost free) cable TV alternatives.
---
Get an HDTV Antenna
Technically, HDTV antennas are an alternative to cable TV and not a way to get free cable TV. However, the idea is the same. You want TV and you don't want to pay too much (or anything) for it.
HDTV antennas are antennas used to capture free, over-the-air (OTA) signals sent out by major content providers in densely populated areas. The name is a bit of a misnomer. Not all broadcasts will be sent in HD. Rather, HDTV antennas are capable of receiving signals in qualities as high as HD.
OTA signals frequently offer content that is not available in typical cable or satellite packages. They often include additional local content that you wouldn't get from your cable provider.
When choosing an HDTV antenna, you'll need to consider the peculiarities of your location and surroundings. For example, a low-floor condo in Manhattan will require a different setup than a high-rise penthouse in Chicago. You can check out Antenna Web, a website where you can discover how many free over the air channels are available from your local tv broadcasters and which antenna will give you the best reception.
If you live close to or in a metropolitan area, chances are you can get most network channels (ABC, CBS, FOX, WB, NBC, BET, and PBS) with an antenna for free.
Pro Tip: Provided you have a good internet connection, you can get a streaming device like Roku, Apple TV, Google Chromecast or Amazon Fire TV to get additional free or cheap TV and movie content.
Directional vs. Omnidirectional
The first thing to consider is whether you want a directional antenna or an omnidirectional antenna. Basically, the former picks up signals from the direction in which you point the antenna. An omnidirectional antenna picks up signals from all directions, albeit less efficiently. A good omnidirectional antenna goes for around $100.
If you have multiple broadcasts in your area and they all come from different directions, you may want an omnidirectional antenna. If most of your broadcasts come from the same direction, or if you're primarily interested in a single signal, you may want to get a directional antenna. You can find a good directional antenna for around $100 well.
Indoor vs. Outdoor
Antennas are designed for either indoor or outdoor use. Outdoor antennas are always better than their indoor peers at being able to pick up broadcasts in your area. A good outdoor HDTV TV antenna can be found on Amazon for around $50. However, there may be reasons you would prefer to go with an indoor antenna. Perhaps your homeowner's association doesn't permit the placement of outdoor antennas on your house. Or maybe you live in an apartment without access to a location that would allow for the placement of an outdoor antenna. Some people just don't like the aesthetics of outdoor antennas and prefer indoor setups.
At the end of the day, the basic rule is that outdoor antennas are better at picking up broadcasts, while indoor antennas are generally more convenient to set up, maintain, and use. A decent indoor HDTV antenna goes for around $25.
---
Stream Free Cable TV Content Online
These days, there's a ton of free cable tv content available for free online. A variety of sites and services cater to cable TV enthusiasts and offer real-time or near-real-time content. You should be aware that some of these services are geo-locked, so they'll only be available in specific areas (often the continental United States).
YouTube
YouTube, the king of all streaming services by a country mile, has plenty of new cable tv content. From late-night talk shows to news programming, sports highlights, and even full episodes of your favorite shows, YouTube offers a smorgasbord of content to people with all sorts of tastes and preferences.
TV. com
TV.com is more focused than YouTube, offering a community of TV-watching enthusiasts a place to interact and discuss the latest developments in their favorite shows. Oddly enough, given the site's prime domain name, the site doesn't appear to receive regular updates (the newest episode posted from Survivor, for example, is from 2018). And the "News" section doesn't appear to have been updated since early 2019. This site seems to have fallen out of use since it's purchase by CBS around the same time, but if you need to catch up on earlier episodes of certain shows, it's an option.
Tubi
Tubi is a streaming service owned by Fox that allows you to watch TV and movies online for free. Tubi is an ad-supported service and you will not be able to skip commercials as you do on other platforms, like YouTube for example. However, considering that Tubi free, who minds watching some commercials here and there.
The cool thing about Tubi is that you don't need to register to start enjoying free content. The selection of content is very impressive and the interface is intuitive and easy to use. You can stream content using a streaming device and the web.
Vudu
Vudu is a Walmart-owned property that offers TV and movies for digital sale and for rent. Similar to an online Blockbuster (depending on your age, that business name might be foreign to you), Vudu offers excellent selection and an easy-to-use interface.
The general consensus is that Vudu offers quick access to brand-new movies when they're first released. but the service, over time, is more expensive than Netflix or Hulu. So if you absolutely need to be the first person to watch a movie when it comes out (and you don't want to go to the theater), this service might be for you. As of February 2020, NBCUniversal is in talks to acquire Hulu, but no deal has been made.)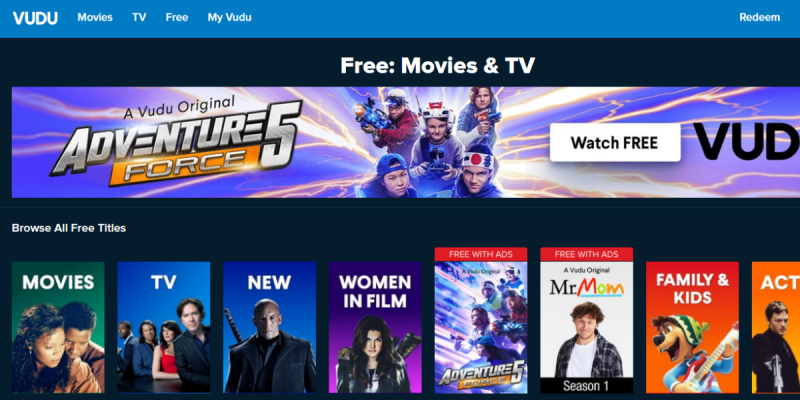 See Also: 25 Best Coupon Websites to Save Thousands
Justwatch
Justwatch.com is like a TV guide for people who get their media from streaming services. If you want to know what service (Amazon, Netflix, Hulu, Disney+, etc.) has the show you absolutely need to watch right now, go to Justwatch.com and type it into the search bar.
The site will tell you how and where to get access to the show, whether it be by streaming, rental, or digital purchase. The site also provides recommendations for further viewing based on your stated and demonstrated watching preferences.
Pluto
Pluto.tv is a free, ad-supported streaming service available on smart TVs, pre-installed with Vizio TVs, and most set-top streaming boxes like Roku, Chromecast, and the like. It offers a wide variety of TV and movie options, although the focus is definitely on the latter.
Crackle TV
Crackle TV has a pretty good price point — free. Because it's ad-supported, Crackle TV offers its streaming menu for $0. However, you should know that none of its offerings are available in high-definition. The selection is quite good, though, especially considering the fact that it's free.
ShareTV
ShareTV is a distribution partner of Hulu and it allows people to watch TV online for free. The platform lets the community of users keep track of when shows air new episodes.
ShareTV has a vast selection of TV shows you can watch online for free, and they also provide the platform on which you can watch these shows.
Popcornflix
Yet another way to watch free TV online. Popcornflix is a website offering free ad-supported streaming video of movies and TV shows.
The site allows you to primarily stream independent movies on a variety of genres like drama, action, horror and more. They also have a good selection of TV shows and Reality TV, so if you are a TV show junkie, Popcornflix might be a good option for you.
Popcornflix is 100% free and it's available on the web and on many streaming devices.
Local Libraries
Digital streaming options aren't the only ones available today. You can choose physical media, too, and your local library likely has access to lots of movies and shows. So whether it's in the form of a locally-owned physical media collection or accounts with some of the larger streaming services, head down to your nearest library to see what they have available for viewing.
Local and National TV Networks
Many local and national networks offer free versions of their shows to residents of their area of coverage. Often, releases are slightly delayed, so you might have to wait a day or so before being able to watch your favorite show, but accessing them is usually super easy.
Take a look at your favorite network's website to see if they offer any of their shows for free streaming.
Some networks offering a variety of free content (regardless if you're a cable tv subscriber or not) include ABC, BBC, Bloomberg, BCS, Discovery Network, Food Network, FOX, NBC, PBS, Nick Jr., Nickelodeon, Cartoon Network and many more. You can download their app to your streaming device (see pro tip above) and find out what free content they have available.
---
Free Trials on Paid Streaming Services
Paid streaming services arguably began the worldwide cord-cutting movement. They offer programming at a much lower cost than even some standard cable packages. And with time, streaming has only become stronger. Modern streaming services offer a depth and breadth of selection that is unrivaled by any cable or satellite provider.
The good thing about all these services is that they offer a free trial, so you can always take a platform for a spin before committing to it.
Hulu
Hulu is another streaming service that's been around for several years. (It was founded in 2007.) It is unlike Netflix in a couple of ways, however. First, its focus is largely on television, as opposed to movies. Whereas Netflix got its start as a movie rental service and maintained a heavy focus on full-length films when it shifted to a streaming platform, Hulu is all about classic and current TV.
Second, the basic version of Hulu is cheaper than Netflix by a couple of dollars — but it's ad-supported. Seeing ads pop up in the middle of your favorite shows can be slightly annoying — particularly if you're used to the ad-free environment of Netflix.
Third, Hulu's original programming is generally thinner than that on Netflix. It is a great service, but if you're not into network shows, you'll find less original, exclusive programming on Hulu. It's really a matter of preference.
Hulu offers a one-month free trial to start watching your favorite shows anytime, anywhere.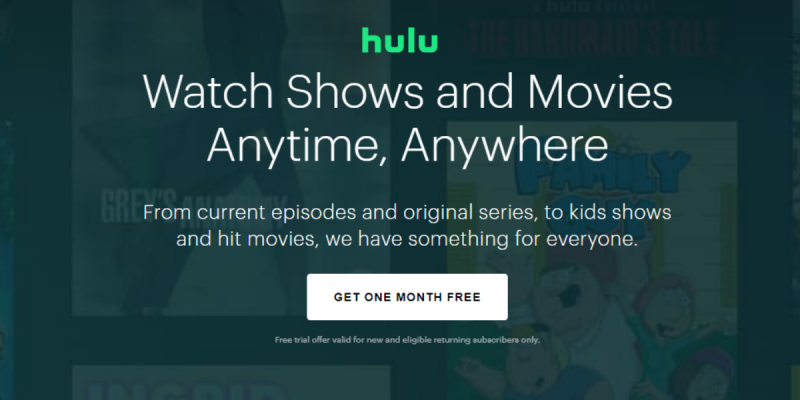 See Also: 15 Best Cash Back Apps Worth Your Time
Netflix
At its launch in 1997, Netflix was a revolutionary by-mail DVD rental service. (In fact, as of late 2019, over 2.15 million people in the U.S. still use their DVD service, according to Statista.) It wasn't until 2007 that Netflix shifted to offering online streaming services, and in 2013, it began creating in-house content.
Today, it offers unparalleled selection, a user-friendly interface, and a great predictive algorithm that suggests the next thing to watch based on your profile. In fact, one issue with Netflix is choice paralysis. You're given so many options, it can be tough to make a decision.
Netflix offers mountains of in-house, exclusive content. Between the original and licensed content, there's so much to watch here that no one person could ever get through it all.
Like many of its competitors, Netflix offers a free trial (one month), so there's no risk involved with trying it out.
Amazon Prime Video
The Amazon Prime Video streaming service stands as one of the biggest benefits of having a Prime membership. Like Netflix, it offers a large collection of original, in-house content (both movies and TV). But unlike Netflix, Amazon Prime includes a whole suite of benefits, including same-day to two-day delivery across continental North America, deals for Audible and Kindle Unlimited, and more.
In addition to original content, Amazon Prime streaming offers a user-friendly interface and a huge selection of shows and films to watch. And unlike Netflix, Amazon Prime also offers a student discount, which cuts the price in half for those enrolled in a qualifying post-secondary institution.
Amazon Prime Video offers a 30-day free trial to test their platform.
Apple TV+
Apple TV+ is a new streaming service offered by Apple. Unlike Netflix or Hulu, Apple TV+ doesn't have a vast content library, but this might change in the near future as they are pouring capital to create good original content.
Apple TV+ is only $4.99/month, making it cheaper than Diseny+ and Netflix. You may also get further discounts and bundles if you're already part of the "Apple Family".
The service is available on all Apple devices including Apple TV, iPhone and iPads. You can also access it via web browser on Safari, Chrome and Firefox, as well as smart TVs (Samsung Smart TVs) and streaming devices like Roku.
Apple TV+ is currently offering a 7-day free trial.
Disney+
Disney+ has been branded as the Netflix-killer. With its mammoth library of coveted, exclusive content, Disney+ won 50 million subscribers as of early April 2020. Apart from the service's collection of Disney content, Disney+ differs from Netflix in a couple of ways. It has an annual subscription offer that provides a small discount to its already cheap monthly subscription fee. And it offers 4k streaming on multiple devices with its basic service, while Netflix requires you to sign up for its more expensive package to enjoy that benefit.
Disney+ is currently offering a 7-day free trial.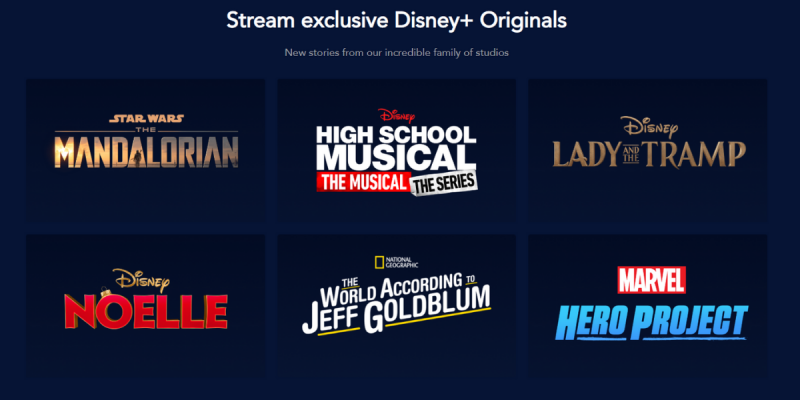 See Also: 25 Frugal Living Tips That Will Save You Thousands
Philo
Philo is a cable and satellite TV alternative designed to cord-cutter people looking to keep their entertainment costs down. They offer a variety of channels including HGTV, AMC Investigation Discovery, Food Network, Hallmark, Nickelodeon and more.
Their cheaper package runs for $20 per month with 59 channels. You can record an unlimited amount of shows and stream from multiple devices at once. All you need is an internet connection and a streaming device.
Philo is currently offering a 7-day free trial.
---
Pro Tips to Get Cheap or Free Cable TV
We have a number of handy tips and tricks you can use to cut your cable costs even further. Keep in mind that many of these tips come with caveats. (So be sure to read the entire section instead of just the headline!)
Account Sharing
Sharing accounts for many of the streaming services mentioned above can potentially work pretty well, especially when you share with family members or close friends. The principle is pretty simple. One person signs up for a single account, and multiple people log into it to access the service. Easy peasy, right?
But there are a couple of issues with this common practice.
Security Problems
It's a huge risk to share your account passwords — even with trusted family members or friends. The account holder is responsible for any account upgrades, additional purchases, or account changes made by other password holders. So, for example, if your brother decides to rent a $20.00 movie or upgrade your Netflix account to the 4k version, you're on the hook for the cost.
Second, many people use the same passwords for many of their online accounts. If you do this, and you give that "master" password away to someone, don't be surprised if the recipient decides to log into one of your other accounts.
Terms of Service Violations
Password and account sharing are not allowed by most streaming services. For example, a close read of the Terms of Service of the Netflix contract reads:
4.2. The Netflix service and any content viewed through the service are for your personal and non-commercial use only and may not be shared with individuals beyond your household.
There are other restrictions that affect the sharing of passwords or accounts as well, including geographic restrictions.
While these terms are rarely enforced, it's never a good idea to color outside the lines of a Terms of Service agreement. It's a breach of contract and can affect your rights in a wide variety of circumstances.
Stream Throttling
Because account sharing outside of the household is not permitted by many streaming services, these same services will often throttle or limit services when the maximum allowable number of devices is exceeded. So, for example, if you're allowed to use four devices in a single household (a common limit), and you use two while your family member uses three in another house, one of those streams is not going to work correctly. This can be more than a little inconvenient and surprising.
Get a DVR
A lot of people are hesitant to cutting the cord and moving over to broadcast TV as they don't know they can also record their favorite shows as they did with their cable DVR box. However, there are plenty of solutions to overcome this issue. Here are a few we can think of.
Get a TiVo
Yes, TiVo is still a thing. While it used to be a straight-up DVR, and the world's first highly popular one at that, it is now a cable or over-the-air DVR combo. Critics are divided over whether it's still worth your hard-earned cash.
Time has not been kind to the former king of DVRs. A dated user interface, high subscription prices, and limited functionality have reduced the attractiveness of the once-mighty TiVo. On the other hand, for those looking for a way to record over-the-air or cable signals without too much hassle, this might be the way to go.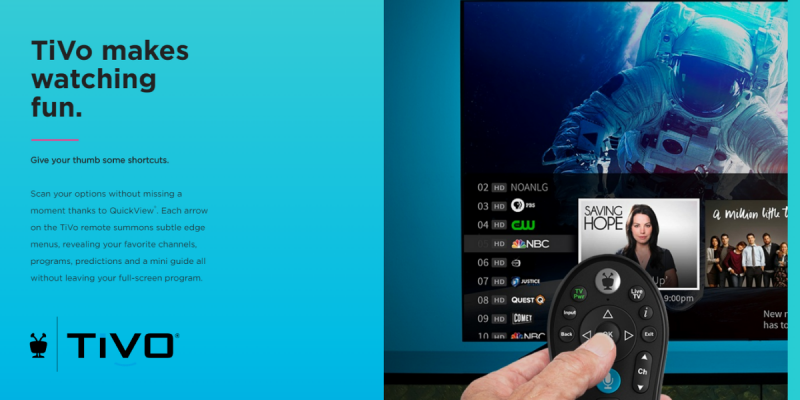 See Also: 20 Best Alternatives to Cable TV: Cut The Cord Today
Get a Tablo
Tablo is a small box that you plug your antenna into. The Tablo QUAD is a device that allows you to record and stream up to four free broadcast channels from your HDTV antenna simultaneously. All you need is an HDTV antenna, an internet connection, a USB or SATA hard drive and a WiFi-enabled computer or mobile device.
The cool thing about this device is that it provides the flexibility to choose the recording storage option that works best for your needs.
To watch the content you recorded on your Tablo, all you need is either a Smart TV, a streaming device, or a gaming system with streaming capabilities.
Get Playon
Playon is a very powerful service as it allows you to record anything you can think of. It's basically a portal to top streaming services aggregated for you into one easy to use interface.
You can record streaming videos from top sites including Netflix, Hulu, Amazon, HBO GO, and many more. They cloud recording and storage plans start at 50GB for $2.99 per month.
After you record your favorite show or movie, you can download it as an .MP4 file, which you can then watch later on your phone, tablet or computer. You can even stream your recordings using streaming devices like Chromecast, Roku, Amazon Fire TV, PlayStation, xBox and Wii.
The coolest thing about Playon is that your recordings never expire and you can skip commercials. Yup, you can watch all your shows and movie ads free.
Get a Streaming Device
Streaming devices like Roku, Apple TV, Google Chromecast or Amazon Fire TV are designed to let you simply plug them into your TV and use almost any of the popular streaming services (Netflix, Apple TV+, Disney+, Amazon Prime Video, Vudu, etc.). You'll need an account with whichever streaming service you're using, but most streaming devices are extremely handy. They're lightweight, travel very well, and they're extremely inexpensive compared to pricier set-top boxes like the NVidia Shield.
Negotiate Your Bills
If you're dead-set against canceling your cable subscription, do yourself a favor and at least make sure you're paying as little as possible for the privilege of live TV. Cable and satellite companies are notorious for bundling their services to essentially trap consumers into expensive and unnecessary services, and inopportune payment schedules.
For example, many cable companies reel you in by offering an extremely low introductory rate when you switch over, but they jack up the prices once you've forgotten about the bill.
Services like Rocket Money, and Trim will all help you reduce your monthly subscription fees. Through a combination of artificial intelligence and good old-fashioned negotiation, these services make note of who your service providers are, and haggle with them to reduce your rates to as low as humanly possible. They then take a cut of your annual savings.
Of course, if you're comfortable negotiating on your own, you may prefer to do this yourself. But if you're short on time or don't have the inclination to have a slightly awkward conversation with your cable company, any of these services might be right up your alley.
See Also: How to Get Rich The Right Way: A Legitimate Strategy
---
Final Thoughts
The consumer media landscape is more vast than at any time in history. Long gone are the days when we all had no practical option but to put up with the cable company's exorbitant pricing schemes and substandard customer service if we wanted to view certain channels and programming. Now, you can choose from plentiful over-the-air options, streaming services (both paid and free), YouTube, and even the media offered by your local library.
Which of these options you choose to take advantage of all depends on what you're looking for and how much you're willing to pay. But we can assure you that whatever you choose, you will almost certainly pay less than you would for cable TV.

Ricardo is an entrepreneur, investor and personal finance nerd who enjoys spending time with his family and friends, travelling and helping others achieve their financial goals. Ricardo has been quoted as a personal finance expert in several online publications including Healthline, Bankrate, GOBankingRates, MSN Money, Yahoo Finance, U.S. News & World Report, Forbes and USA Today.