145 Side Hustle Ideas to Make Extra Cash in 2023
Many or all of the products featured on this page are from our sponsors who compensate us. This may influence which products we write about and where and how the product appears on a page. However, this does not influence our evaluations. Our opinions are our own. Here is a list of our partners and here is how we make money.
---
The information provided on this page is for educational purposes only. The Modest Wallet is a financial publisher that does not offer any personal financial advice or advocate the purchase or sale of any security or investment for any specific individual.
Side hustles are booming, and the reasons for this trend are no secret. Everyone wants to make more money, pay off debt, and achieve financial freedom.
If you want a side hustle but don't know where to start, you've come to the right place.
From podcasting to affiliate marketing to life coaching, our list features the hottest gigs out there. For each of the side hustles on our list, we cover info like requirements, accessibility, and earning potential. We also offer info about how to get started.
Keep reading to discover how you can make an extra $1,500 (or more!) each month.
TL;DR
---
Gig Economy Side Hustle Ideas
Gig economy side hustles typically use apps to connect workers with customers for short-term tasks or services. Gig economy side hustles come in different shapes and colors, but here are some of the best for you to consider.
1. Become a Delivery Driver
Food and grocery delivery are more popular than ever. Everyone wants to skip that annoying weekly trip to the grocery store. And what could be better than hot, tasty restaurant food delivered right to your door?
With Instacart, DoorDash, and Uber Eats, you can get paid to make deliveries on your own schedule.
Requirements vary a bit, but typically all you need is a vehicle, driver's license, and smartphone. These apps make it easy to sign up and start earning money.
If you don't have a car, you can sign up for Instacart in-store shopping and put together orders for pickup.
Typically, you can make between $12 and $25 an hour as a delivery driver. You keep 100% of any tips you get.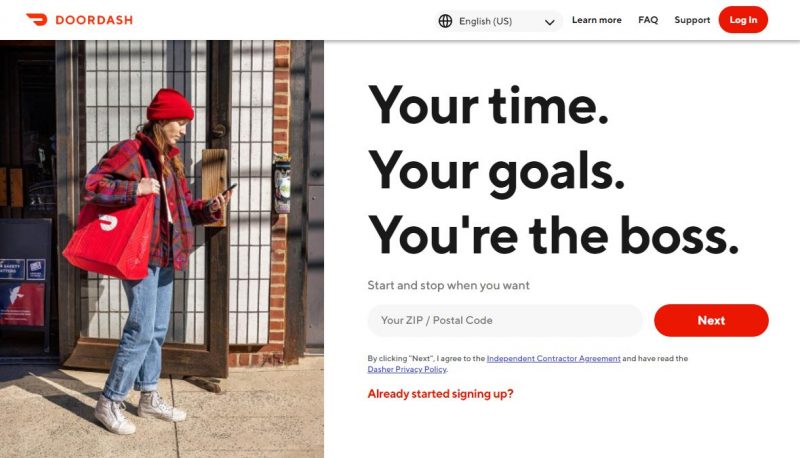 >> Read Also: Best Side Hustles That Pay Weekly
2. Become A Rideshare Driver
Ridesharing programs are now as familiar as taxicabs and buses. All you need is a vehicle and a smartphone, and you can make money giving rides to people in your town or city.
To get started, head over to Uber or Lyft's website and sign up. You'll need to pass a background check and provide proof that you have a valid license and insurance.
Rideshare drivers earn between $10 and $25 an hour. That's a wide range, but it depends on how fast you work, where you live, and how many tips you get. Keeping your car clean and offering amenities like bottled water can help boost your pay.
Keep in mind that you'll pay for gas and maintenance for your vehicle, which factor into your earnings.
3. Dog Walker and Pet Sitter
Millions of people around the U.S. have pets that they care for every day. You can help them by logging onto Rover and connecting with pet owners in your area. You'll make someone's life easier, hang out with cute animals, and earn some cash.
You can walk dogs, pet sit for cats, and even feed fish on this site.
To qualify for Rover, you need to be 18, complete an approved profile, and pass a background check.
To get started, simply log on to the Rover website on your smartphone or computer and create a profile. Once you're approved, you can start pet sitting or walking dogs in your neighborhood.
The site lets you set your own prices. Pet sitters charge anywhere from $30 to $75 for an overnight stay. For walking dogs, you can charge $15 to $30 per pet, per walk.
>> Read Also: How To Get Free $10 Instantly
4. Baby and Senior Sitter
Care.com provides caregiving services for people.
Become a babysitter or senior care professional by creating a profile on the website and applying to jobs posted by Care.com users.
To qualify, you'll need to complete an approved profile, submit a photo, and pass a background check.
Once you've begun, make sure you provide excellent client service and carefully manage your reviews and reputation. If you provide quality care, you'll be in demand.
If you're mostly interested in babysitting, check out Sittercity. Their requirements and signup process are similar to Care.com.
With Sittercity, parents create free job postings. You can apply to any posts that interest you.
5. Deliver Packages For People
AmazonFlex lets you deliver Amazon packages to online shoppers in your area, and it pays a bit more than other delivery services. Most partners who work with AmazonFlex earn $18 to $25 an hour.
The service is currently operating in cities across 17 states, with more being added all the time.
Delivery partners can choose to deliver Amazon.com orders, Prime Now and Amazon Fresh orders, or store orders.
You'll need an Android phone or iPhone and a vehicle. For Amazon.com orders, you need a 4-door, mid-sized sedan or larger. You can use any reliable car for Prime Now and Amazon Fresh orders.
Once your application is approved, you can view open delivery shifts, called delivery blocks. Schedule a block that works for you and start delivering.
>> Read Also: Best Evening Side Hustles To Make Extra Money
6. Charge Electric Scooters
If you live in a big city, you've probably seen electric scooters' popularity booming over the past few years.
Have you ever wondered how these scooters are always charged and ready to go? It turns out keeping them charged is a side hustle you can sign up for!
When you sign up with Bird or Lime, they'll send you a charger, similar to a laptop charger. Use it with a standard outlet to juice up scooters at your home or office. It takes about five hours to charge one scooter completely.
Here are the requirements for this gig:
Access to standard electrical outlets
A way to transport scooters
A smartphone to see where to pick up scooters
Be at least 18 years old
You'll typically earn around $5 for each scooter you charge. If you find a scooter that hasn't been charged in a while, maybe because it's hidden out of sight, you can earn up to $25.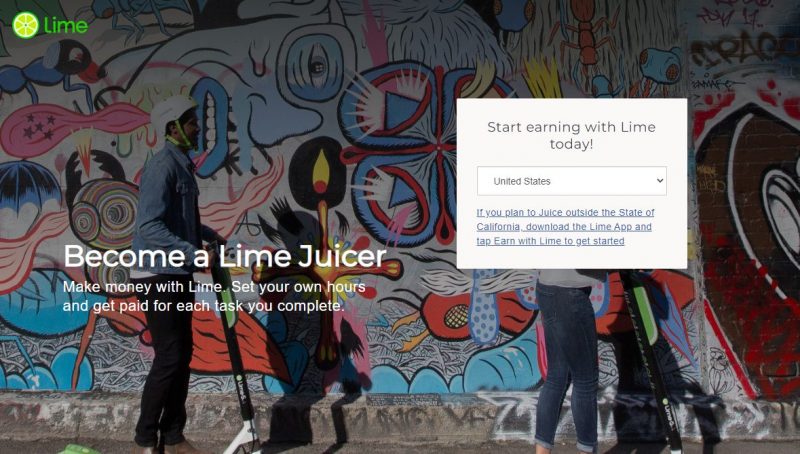 ---
Sharing Economy Side Hustle Ideas
The sharing economy offers great opportunities for side hustlers. The idea behind the sharing economy is very straightforward, you rent out items you own with the intention to make extra money in the process. You can rent out just about anything, but here are the best ideas.
7. Rent Out Your Unused Space
Got an empty driveway, shed, or basement? You could let a neighbor store their stuff there and make thousands of dollars per year.
Neighbor.com makes it easy to share your space. It's free to create a listing. If someone rents from you, there's a processing fee of 4.9% plus $0.30 per payout.
Why do people use Neighbor.com instead of a storage unit? Storage facilities are often in industrial areas that might be prone to break-ins. But with Neighbor, your belongings are right in your neighborhood.
There's also a personal touch, and you can get to know someone in your community.
8. Rent Out Your Car
A handful of apps allow you to safely rent out your car to strangers. Turo and GetAround both let you list your (relatively new model) car and earn money from your car when you're not using it.
Think of it as the Airbnb of vehicles.
All you need to do to get started is download the Turo or GetAround app and sign up. The apps will walk you through the rest of the steps.
According to Turo, the average annual income from sharing one car is $10,516. If you have more than one car, you can earn even more.
As with rideshare driving, you should keep in mind that this side hustle involves wear and tear on your car.
9. Rent Out Your Home (or Part of It)
Everyone's heard of Airbnb. Sign up on the site to rent a room in your home, an apartment, or your entire house to people looking for an alternative to hotel rooms.
Before you proceed, double-check the laws and regulations in your area concerning short-term rentals. If you have an HOA, get their permission. These steps can save you a legal headache down the road!
The amount you can earn depends on where you live and what type of space you have to offer. Some hosts earn thousands of dollars every month.
You can set your own price, but if you set it too high, you won't get any bookings. Check out other rentals in your area to get an idea of what people will pay.
Renting out your place or part of it is a great real estate side hustle, and a fantastic opportunity to get started in real estate.
10. Rent Out Your RV
RVs are incredibly fun to own and travel in. But unless you live in yours full time, you probably don't use it as much as you'd like. Why not earn money by renting it to other travelers when you're not using it?
With RVshare, you can list your RV for free and earn up to $40,000 per year.
The site handles all payments and provides $1,000,000 in insurance coverage. They provide 24/7 roadside assistance, and they verify all renters, so you know your vehicle is in good hands.
Another unique feature of RVshare is that they offer one-on-one rental coaching. Their team will help you earn the most money and get the best experience from renting your RV.
Whether you have a travel trailer, motor home, fifth wheel, or pop-up camper, you could be earning thousands of dollars each month.
>> Read Also: How To Make Money As A Teenager
11. Rent Out Your Boat
If you're lucky enough to have a boat, then we've got the side hustle for you.
Most boat owners don't use their boats every day. So, you might as well earn some cash during those times when you're not using it.
Use Boatsetter to list your boat and find interested renters. This site makes the rental process easy. They also offer peer-to-peer rental insurance, so you'll have peace of mind when someone is enjoying your boat.
Start by listing your watercraft's details, availability, and your desired pricing. Potential renters will submit booking requests. You can approve them and manage your bookings with the Boatsetter Owner's app. From there, all you have to do is sit back and get paid.
Boat owners who use the site earn up to $20,000 per year.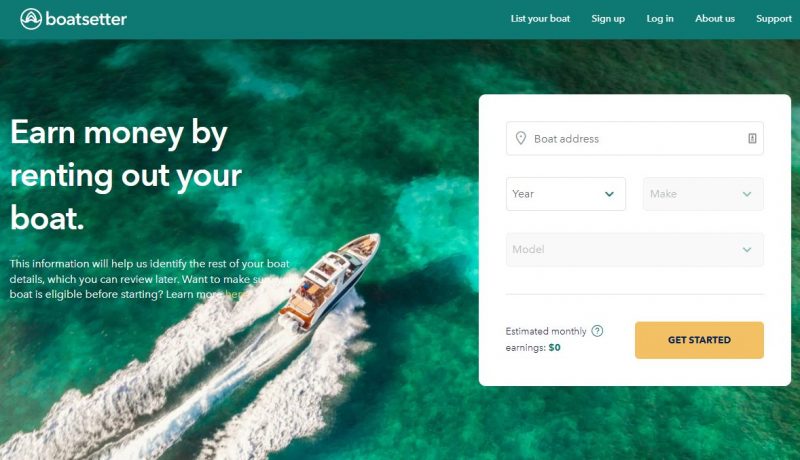 12. Rent Out Your Pool
With sites like Swimply, it's super easy to rent out your pool. Anytime you're not using your pool, you can let someone enjoy a relaxing swim while you earn some cash.
Swimply works similarly to Airbnb and other rental sites. You post attractive pics of your pool and set an hourly price, such as $30 to $50 an hour. You can also set your pool rules.
Swimply doesn't cover insurance, but they do have water safety guidelines for both hosts and guests.
Next, review and accept booking requests. Swimply will make sure you get paid within 24 hours.
Obviously, you'll need a pool for this side hustle to work. But aside from that and a few pics, Swimply makes it a breeze to start earning.
13. Rent Your Land To Campers
If you have some outdoor space, use a site like Campspace or HomeCamper to rent it to campers. You can choose whether to accept backpackers, tent campers, RVs, or motorhomes.
If you have a tiny house or cabin, these sites will help you find renters as well.
It's free to sign up and list your grounds. After that, all you need to do is review and accept booking requests. You'll get paid automatically after guests check in.
Both sites offer insurance in case there are any accidents or other issues.
You'll benefit from nearly passive income, and guests will enjoy your outdoor space. Sounds like a win to us!
14. Rent Your House to A Studio
No matter where you live, someone might want to use your house as a set for a movie, TV show, or commercial. You don't have to live in a sprawling mansion, either. Any type of space is a potential filming location.
With LocationsHub.com, you can list your home for a film production to rent.
There are different fee levels depending on how many locations you post. For one location, you'll pay $4.95 monthly.
When you create a listing, interested location scouts can reach out to you. You'll negotiate your fees directly with them. You should expect to earn between a few hundred and a few thousand dollars per day.
Production companies are responsible for insurance and licenses. If the shoot takes fewer than 15 days, you don't even need to pay taxes on your income!
15. Rent Out Your Driveway
We mentioned Neighbor.com previsouly. But this hustle is specifically about your driveway or garage.
If you have a driveway or garage space to spare, you can store someone's car, RV, trailer, or boat.
According to Neighbor, storing your vehicle with someone in your neighborhood is 14 times safer than traditional storage.
There are several reasons someone might want to store a car. They might be traveling for an extended time or leaving on military duty. They might have an antique or project car they only work on occasionally or a convertible they only drive in the summertime.
Regardless of the reason, your neighbor will thank you for providing a space for their vehicle.
16. Rent Out Office Space
The office landscape has changed since COVID-19. Many workers are still remote, while others have returned to the office. If you find yourself with extra office space, you can rent it out and earn money.
Use LiquidSpace to create a free profile. Meet with potential renters, answer questions, and schedule tours. You'll feel comfortable knowing that the people sharing your space are a good fit.
LiquidSpace is designed especially for small businesses and startups. Their unique DASH License system makes short-term space sharing simple. DASH, or Direct Agreement for Space Hosting, covers everything you need in a month-to-month agreement.
The site handles initial payments, deposits, and monthly payments, keeping everything simple for both hosts and renters.
17. Rent Out Your Land
According to Shared Earth, there are more than 40 million acres of unproductive land in the U.S. You might have some of this land right in your backyard—literally!
If you do, you can share it with gardeners or farmers, who will use it to grow food.
Once you sign up, you'll work out the details directly with anyone who contacts you about your land.
You're more likely to get a bunch of fresh fruits and vegetables than millions of dollars from this gig. But you might earn a few bucks, and either way, that healthy food can save you money on groceries.
Shared Earth is one of Sustainable America's projects. Sustainable America is a non-profit that aims to improve America's food and fuel systems, making them more resilient and effective.
---
Online Side Hustle Ideas
Online side hustles provide the schedule flexibility that a lot of us need. All you need for these side hustles is a laptop and an internet connection.
18. Complete Online Surveys
If you've got a few hours to kill, or even just a few minutes at the end of a long day, why not make money filling out surveys? You can even do these while you relax and watch Netflix or YouTube.
The only requirement is a computer or a smartphone with internet access.
There are a lot of sites that offer real money in exchange for your answers to surveys. Popular options include Branded Surveys, InboxDollars, and Survey Junkie. With some of them, you'll get a cash bonus just for signing up.
Some of these sites also offer other ways to make a buck by watching videos or using a proprietary search bar.
You won't make a killing on any of these sites, but it's definitely more profitable than sitting around doing nothing.
19. Start a Profitable Blog
Starting a successful blog might be one of the best decisions you ever make.
A blog in a profitable niche can earn thousands of dollars per month (of mostly passive income) with few overhead expenses. It's also a great way to make money sharing info on a topic you're excited about.
This side hustle has a relatively low barrier to entry if you have a computer. You'll need an internet connection to post your blogs and a few dollars per month for web hosting.
While anyone can start a blog, it's a little tougher to create a successful, profitable blog. That's why we recommend Larry Ludwig's seven-week coaching program. Larry is the real deal—he sold his own blog, Investor Junkie, for $6 million in 2018.
With live coaching and hands-on training, you can skip the struggle of launching your blog and hit the ground running.
20. Freelance Writing
Companies and individuals all over the internet and in traditional print publications need content. That's where freelance writers come in.
Freelance writers offer quality written content to any outlet that needs it. Blogs, especially, need good prose because quality blogs require steady updates.
The Earn More Writing course will give you a huge head start on your freelance writing competitors. This course provides the expertise you need to avoid common mistakes and start making money fast.
Freelance writing is one of the most scalable gigs on our list. Blog posts, marketing emails, and social media copy are just some of the services you can offer.
As you gain more experience and skill, you can charge more. Holly Johnson, the founder of Earn More Writing, makes upwards of $225,000 per year!
21. Proofreading
Proofreading is a fantastic side hustle. It requires an exclusive skill set possessed by very few people, and it's always in high demand.
Proofreading also combines well with other editing and writing side hustles, making this a scalable gig.
A talented proofreader can earn $30 or more per hour.
You might already have superb grammar, spelling, and punctuation skills. But there's more to proofreading than that, and you'll need a bit of help to learn everything.
The Proofread Anywhere course provides just the kind of assistance you need.
The course gets right to the point and shows you exactly how to perform the practical tasks involved in proofreading. It also covers the steps you'll follow to run your own small business.
22. Virtual Assistant
For every professional who's trying to get through the day without dropping the ball, there's an assistant keeping things manageable.
The demand for these assistants is high—especially as workplace expectations and responsibilities continue to rise.
Many assistants now work online from home. Technology allows virtual assistants (VAs) to remotely manage their bosses' schedules, inboxes, and appointments. The only equipment you need for this gig is a computer with internet and a reliable phone.
There are several skills to learn if you want to be an effective VA.
The Horkey Handbook's 30 Days to Virtual Assistant Success course is a fantastic and lightning-fast way to learn these skills.
In just one month, you can start marketing yourself as an elite VA, ready to unlock your clients' productivity potential.
23. Transcriptionist
In any industry where people rely on video and audio recordings, you'll find transcriptionists turning those recordings into text.
From medical practitioners to lawyers, professionals rely on transcripts to do their jobs.
As a transcriptionist, you'll watch and listen to audio and video recordings and create text transcripts. Your transcripts will follow conventions and rules that differ depending on the nature of the recording.
Because transcription involves a lot of customs, rules, and conventions, we strongly recommend taking the Transcribe Anywhere course before you get started. This course will get you up to speed on the different kinds of transcription and how to excel at your new gig.
Aside from the Transcribe Anywhere training, you need a computer with internet and excellent typing skills. You'll also need the patience to sit and listen carefully for long periods of time.
Transcriptionists earn between $15 and $20 an hour on average, and you can bring in $40 or more once you gain experience.
24. Get a Tutoring or Teaching Side Hustle
Outschool connects eager, qualified teachers with students seeking to learn various subjects. You choose your own schedule and design your curriculum.
You don't need formal teaching credentials. Outschool believes that you can create a rewarding class based on your experiences and interests.
It's helpful if you've taught your chosen subject before. You'll also need a computer with internet access since classes are conducted online.
Most importantly, you need a desire to help students learn a subject you choose.
It's free to list a class, and you can choose your own price for enrollment. Outschool charges a 30% service fee, which they only charge if students sign up for your course. You'll receive payment through PayPal.
25. Sell Printables on Etsy
Etsy has democratized the market for makers of unique crafts and products. It connects creatives who make all kinds of crafts with customers looking for never-seen-before items.
Do you want to become a product creator on Etsy, but you have no idea where to begin? Check out the eBook The Seasonal Products Secret by Gold City Ventures. For a limited time, this handy guide is completely free!
You'll learn all about how to take advantage of seasonal trends while creating unique printables.
You can design any kind of printable you like, even with zero graphic design experience. Options range from coloring pages to stickers to calendars and much more.
26. Create and Sell Online Courses
Creating and selling online courses is one of the best ways to monetize a growing blog or website. All you need is some sought-after knowledge and an audience who's hungry for the skills you can teach.
Podia is an amazing website that combines all of the tools you need to build an online course in a single software package.
You can create a storefront, an online course, an email marketing list, webinars, website messaging, and more. It's a great turnkey solution for anyone looking to monetize their online presence.
Pricing plans start at $33 per month.
Joy Cho, founder of Oh Joy!, sells a variety of courses using Podia. Her "How to License Your Art and Designs" class is $108, while her 40-page workbook on pitching a book idea is $10.
27. Run Facebook Ads for Local Businesses
Businesses all over the world struggle to advertise properly on social media.
Facebook has a seemingly endless list of targeting and customization options for its advertising. It's a powerful but poorly understood tool for most small- and medium-sized businesses.
You can run the Facebook advertising accounts for those businesses with just a little bit of education on the Facebook Ads platform.
We highly recommend taking a look at Laptop Empires' FB Side Hustle course. It's a no-nonsense guide to getting started as a Facebook Ads consultant.
In no time, you'll be helping businesses in your area and on the internet maximize their ad revenue. It doesn't hurt that you'll be making a fantastic income while you do it. We're talking thousands of dollars a month if you're willing to put in the work.
28. Start an eCommerce Site
Sites like Shopify and Squarespace make it a breeze to set up an eCommerce website.
Wondering what you might sell on your site? There are about as many options as you can think of. The best part is, you can combine this hustle with a number of other gigs.
You could start a dropshipping store and use a third-party supplier to fill orders You could sell your own crafts, baked goods or artwork.
If you have a flipping business and want more control than eBay gives you, you can sell goods on your own site.
Squarespace and Shopify are all-in-one platforms. That means you can use them for everything from payments to marketing to shipping.
Pricing for Shopify starts at $29 per month. Squarespace commerce pricing starts at $30 per month. Each option offers a free 14-day trial, so you can see what works best for you.
29. Web Developer
Developing web properties is a highly lucrative profession.
From in-browser games to static blog pages, web developers create websites from scratch. They use a combination of code, ingenuity, hard work, and creativity.
Learn how to become a web developer using an incredible course from Udemy called the Web Developer Bootcamp.
Full of practical strategies for people just starting out in their web dev career, the Web Developer Bootcamp will have you writing code in no time.
The only other thing you need to dive into this side hustle is a computer with internet.
To find clients, try posting on Fiverr. Web development is one of the most popular services on the site. With a bit of experience, you could earn $400 or more for developing a client's website.
30. Start A YouTube Channel
Highly successful YouTube channels can earn millions of dollars per year for their creators.
There is a caveat with the above statement, though. YouTube channels that earn millions earn that money through multiple streams, such as merchandise, brand deals, and speaking engagements.
Whatever your goals are, if you're interested in YouTube, consider how much effort you're willing to put into your channel. Just posting videos alone isn't enough to make big bucks, unfortunately.
With that said, there are multiple ways you can monetize on YouTube and reach a massive audience. And you can get started with little more than a laptop with a webcam.
To begin, think carefully about the niche you want to serve and the audience you want to cater to. Once you've chosen a niche, focus on creating your content. Make sure it's good quality, and offer people something new to watch on a regular basis.
31. Video Editing
Every hour, people upload hundreds of thousands of gigabytes of video to sites like YouTube and individual blogs and pages.
Much of that content is edited to make it more watchable and shareable. That's where video editors come in.
If you're brand new to this, we suggest finding a course to help you learn the required technical skills. Check out the options on Udemy and Coursera.
You'll also need a computer with a decent Graphics Processing Unit (GPU) and video-editing software. Popular options include Adobe Premiere Pro and Apple iMovie.
These tools can get expensive fast; we recommend learning about video editing before you invest too much money. Make sure you really enjoy this gig before you drop cash on a high-end graphics processing machine and expensive software.
If you love editing videos, you'll be happy to know that you can earn $40 per hour or more.
32. Print-On-Demand
The only thing you need for a print-on-demand side hustle is an idea for a design that would look good on a t-shirt. This is a fun gig for graphic designers, but you don't need a design background to succeed. Anyone can come up with a cute phrase or graphic that people want to own.
With print-on-demand shops like Merch by Amazon, Printful, and Redbubble, all you do is upload your design. When someone orders it, the site collects payment, prints the design, and ships it to your customer.
While t-shirts are among the most popular products, you can offer your design on water bottles, tote bags, stickers, hats, and more.
The royalties you earn vary by site. On Merch by Amazon, for example, if someone pays $19.99 for a t-shirt, you earn $5.23. Each site lets you set your own price, but keep in mind that you need to stay competitive.
33. Dropshipping
Dropshipping is one of the trendiest new side hustles to hit the internet.
The principle behind dropshipping is simple. You select, curate, and post items for sale on your website or blog. When people buy something, you rely on a dropshipping arrangement with a supplier to ship the item directly to your customers.
To get started, you'll need to gather an online audience and build some trust with them. If your audience trusts you, they'll buy the items you're recommending for sale.
Next, you'll need to actually learn the business of dropshipping. The best way to do that is to sign up for the amazing dropshipping course.
This straightforward course cuts out the fluff and gives you concrete strategies and practical advice on how to run a dropshipping side hustle. No muss, no fuss—just highly usable eCommerce information delivered at an incredibly affordable price. We highly recommend it.
The training is currently closed for enrollment, but keep an eye out for future openings.
34. Flip Domains
For this side hustle, you purchase web domains, wait until a buyer comes along, and sell at a profit.
In some cases, you can get a return on your investment of 1,000% or more in just a couple of months.
Think about upcoming trends in pop culture, politics, and other hot topics. People's names are also popular domain name choices. Other factors in a valuable domain include length (shorter is better) and extension (.com is preferable).
When you have some ideas, purchase any domains that you find affordable.
Next, create a "for sale" landing page and wait for offers to come to you.
This will quickly become a relatively passive stream of income. All you need to do is approve or decline offers to buy your domains.
Keep in mind that there's some risk involved in this gig. There's no guarantee someone will want to buy any particular domain. But the potential profit is huge: Cars.com, the most expensive domain ever, sold for $872 million.
35. Flip Websites
Like any income-earning asset, websites can be flipped for profit. The key is to identify under-valued prospects that would be attractive to the right buyer.
You'll need the right industry and technical knowledge to know when you've found a good opportunity for a flip. Check out HerPaperRoute Society for a masterclass in turning an underperforming site into money in your pocket.
To find sites to start with, check out Empire Flippers and Flippa. Each of these resources features a wide range of offerings and prices.
How much can you earn doing this? Well, one featured site on Flippa is on sale for $566,000. Another is listed for $275,000.
It takes a lot of work to make a website worth this kind of money. But these rates should give you an idea of the earning potential with this hustle.
36. Start a Podcast
A successful podcast is similar to a successful online blog. It needs attention from a relatively large audience to achieve monetization.
Ads, subscription fees, and sponsorships are all ways to turn an audience into cash in your pocket.
Podcasts are all about trust and authority. In other words, if you have authority on a subject and your audience trusts you, you can be successful in podcasting.
When you choose a niche, aim for something you know a lot about and that you consider a passion.
You'll need some quality audio production equipment to help your podcast sound professional. A podcasting course can help you choose your gear and get started with the business aspects of this gig.
There are a number of highly affordable courses available online these days.
37. Bookkeeping
Bookkeepers are a rarefied class of people who can organize and keep the books of all kinds of businesses.
While the skills involved are complex and highly specialized, the barriers to entry are what make the field so lucrative. Freelance bookkeepers generally charge between $40 and $60 an hour.
You don't need a certification or license to become a bookkeeper. But as mentioned above, you'll need some specific skills and knowledge.
The online course offered at Bookkeepers.com is the best way that we've found to get up to speed quickly on the discipline of bookkeeping.
This course simplifies the ins and outs of an otherwise difficult subject to master. We highly recommend it.
38. Test Products for Companies
Companies that make apps, websites, and other digital products need real users to test their creations.
At usertesting.com, product testers are matched with product creators to perform live user tests. This process allows testers to provide real-time feedback.
To get started, head over to usertesting.com and set up an account. You'll go through their onboarding process, and if you qualify, you can start testing products almost immediately.
Make sure you provide detailed, actionable feedback as you use the products. Clients will rate your skills as a tester.
The site pays $4 for a 5-minute test and $10 for a 20-minute test. For a live interview, you'll earn between $30 and $120.
39. Write And Sell An eBook
Selling a digital product can be a fantastic way to earn passive income. And there are few digital products more lucrative than a popular eBook.
Pick a niche that you're highly knowledgeable in and that people want to learn about. Then, write an eBook on your topic.
If you're successful, you'll be amazed at how much money you bring in.
The requirements for this gig boil down to writing skills, a computer with internet, and an account with an online publisher.
Amazon and Google both offer eBook publishing options. Or check out SendOwl, an all-in-one solution for creators, eBook authors.
To get started, just start writing! When your book is complete, you can edit and proofread it yourself. Or, if you prefer, you can hire someone on a site like Upwork or Fiverr to get it in publishable shape.
40. Copywriting
Copywriting is a specific type of writing you can specialize in as a freelance writer. Copywriters create content for ads and marketing materials.
These writers typically earn impressive pay because they directly impact a company's profits. You can earn $40 to $50 per hour even as a beginner.
As a copywriter, your writing could appear on websites, print ads, social media, and more.
There's more to copywriting than being a good writer. You need to understand marketing strategies and how to inspire your audience to take action. Luckily, there are fantastic resources online and in books like Robert W. Bly's The Copywriter's Handbook.
Tools like Jasper AI and Grammarly help immensely with editing and polishing your work.
When you're ready to find clients, try posting your services on Fiverr or LinkedIn, or look for gigs on Upwork.
As you scale your business, it's a wise idea to create your own website to wow potential clients.
41. Teach English Online
Teaching English online is a great way to make a decent income on the side.
Those with a teaching background or who enjoy tutoring children are especially well-suited for this opportunity.
VIPKid, an online tutoring service, removes all the administrative work from teaching English online. They take care of the marketing and bill collection side of the business.
Requirements for teachers include the following:
Two years of experience teaching, tutoring, mentoring, or coaching
Ability to legally work in the U.S. or Canada
4-year bachelor's degree in any field
Reliable internet access
You'll also need to interview with VIPKid staff. If you're approved, you can make $14 to $22 per hour.
42. Flip Items on eBay
There's a world of items available on eBay, and for every bargain, there's a potential opportunity for profit. Whenever you spot an undervalued item, there's a chance you can flip it and earn some extra cash.
You'll need to learn the ins and outs of the eBay platform, as well as eBay-specific skills (like auction "sniping") to do well.
You should also focus on a niche so you can better spot bargains and profit opportunities. If there's a type of product you already know well, start there. If not, spend some time on YouTube to learn what to look for.
Some example niches are vintage kids' toys, electronics, household goods, and musical instruments. Your niche will influence your potential earnings and the fees eBay charges you.
Some eBay flippers earn multiple thousands of dollars each month.
43. Graphic Designer
Like writing, graphic design is experiencing a renaissance as companies and individuals seek to create attractive content.
If you have a talent for graphic design, you'll find no shortage of job opportunities on sites like 99designs. Commercially-oriented art is particularly popular on the site.
Depending on your experience, credentials, and skills, you may find that your side hustle quickly surpasses your nine-to-five.
To get started, sign up and start submitting designs. 99designs will assign you to a designer level and help you match with potential clients.
Your income potential depends on the type of work you do and your designer level. As you gain experience, you can quickly rise from Entry to Mid to Top Level.
The site also offers contests and other resources to help you stay inspired and motivated.
44. Consulting
Consulting is an excellent gig for anyone who has niche expertise in a specific topic.
Sites like Clarity make it easy to get started. They'll connect you with clients eager to tap into your knowledge and skills.
When you sign up, Clarify will review your application. They ensure you're a good fit based on your background and whether they believe there's demand for your services.
Popular consulting topics on Clarity include marketing and business strategy, entrepreneurship, and business development. Those are just a few examples; click here to see other topics you can specialize in.
You set your own rates, and you should be sure not to undersell yourself. Many consultants charge upwards of $100 an hour.
45. Social Media Manager
A social media presence is a necessity for many modern businesses, but most of them have no idea how to properly maintain and manage social media accounts.
Social media management is a fantastic side hustle. It lets you step into a role that's part marketing, part communications, and part customer service.
You'll manage the Facebook, Twitter, Insta, Pinterest, and Reddit accounts of a wide variety of small- and medium-sized businesses. Your goal is to increase foot traffic, engagement, and online visibility.
Because the world of social media can get so complicated, we urge you to try out the Complete Social Media Manager Bootcamp available on Udemy. It'll teach you the ins and outs of running social media accounts for businesses of all kinds.
46. Flip Textbooks and Used Books
Textbooks are shockingly pricey. If you're a student or used to be one, you can make some money back by selling your old books. And even if you're not a student, you can find old textbooks and resell them.
Look at thrift stores, yard sales, and sites like Craigslist and Facebook Marketplace.
Aside from textbooks, there are other varieties of books you can flip and resell. Sheet music and books about arts and crafts, for example, tend to be more profitable than fiction.
You could also specialize in rare books, like first editions or signed copies. They're harder to find but sell for more money.
BookScouter is a helpful site to find the best buyback price. They also have tools specifically for flippers, like a bulk ISBN lookup.
47. Write Resumes
Crafting the perfect resume is one of the most nerve-wracking aspects of applying for a job. If you're a good writer, this side gig gives you a chance to help people land their dream job.
Aside from writing and proofreading skills, it helps to know what recruiters and hiring managers look for. Online research can help you understand what stands out on a resume. You can also reach out to anyone you know who hires people to get some tips.
Sites like Upwork and Fiverr are good places to connect with potential clients. As you get more experience, testimonials and referrals will help you build your network.
If you want to expand beyond resumes, consider helping with cover letters or LinkedIn profiles.
48. Participate in Market Research
There are a few different ways to make money from participating in market research. One is to complete online surveys, which we discussed earlier.
Focus Group offers several options for participating in market research. You can join product tests, in-person or online focus groups, complete a video diary, and more. You'll be rewarded with a Visa debit card or another type of gift card.
Another option is to sell your mobile browsing data. Companies like MobileXpression will pay you for this info. Each week, you get points that you trade for gift cards. You won't get mega-rich doing this, but you can earn a few bucks per week.
While MobileXpression focuses on your cell phone data, SavvyConnect will pay you for info about your desktop and tablet browsing habits. You can earn up to $5 per month for each device.
49. Become a Pinterest Virtual Assistant
We talked about being a virtual assistant (VA). Did you know you can be a VA who specializes in Pinterest?
Pinterest VA has helped more than 4,500 students in 17 countries do just that. These students now earn between $1,000 and $10,000+ per month.
We're guessing you already know about Pinterest and how fun and beautiful the site is. But if not, we'll give you a quick overview. Pinterest is a social media site based on collecting and sharing images.
People use Pinterest to find ideas for home design, style, crafting, recipes, and basically any other hobby or interest.
So what does a Pinterest VA do? With this side hustle, you'll help businesses, influencers, and more build a presence on the site. You'll also help them organize and manage their Pinterest posts (pins).
This is a flexible job you can do from anywhere, whether that's home with your kids or traveling the world. All you need is a computer and an internet connection.
50. Start an Affiliate Marketing Website
Affiliate marketing is an excellent way to earn income online. It works by referring people to products or services and earning a commission when they buy.
All you have to do is set up a website or blog and partner with companies you believe in.
Making Sense of Affiliate Marketing offers a step-by-step guide that will help you set up a blog and start earning. Michelle, the site's founder, will show you how she went from $0 to $50,000 per month.
Whether you're a seasoned blogger or someone who's thought about starting a blog someday, this program will teach you to make money.
This side hustle is accessible to just about anyone with an internet connection.
51. Sell Your Expertise on Upwork or Fiverr
Upwork and Fiverr are sites where freelancers with a range of skills can find gigs and help clients. Here are just some of the in-demand services on these sites:
Graphic design
Bookkeeping
Web development
Data entry
Voice acting
Copywriting
As you can see, there's something for everyone.
With Upwork, clients post their job description and budget, and you can apply. There's also an option for clients to browse freelancers and contact those they think would be a good fit.
On Fiverr, you post your services, and clients come to you.
With both sites, you have control over your rates, working hours, and more. They also offer educational resources to help you level up your freelancing game.
52. Become a Voice-Over Artist
Is your voice smooth like butter or velvet? Do people say you should narrate movie trailers or become a radio announcer? Even if your voice isn't quite that impressive, voice-over (VO) work is a fun and lucrative gig.
There are so many VO opportunities out there that you might not even think about. VO actors work in animated movies, shows, and video games. They voice educational content, like eLearning courses. They narrate audiobooks and commercials.
These are just a few examples!
There's more to VO work than having a nice voice. You'll need to portray emotions and take direction, for example.
Luckily, there are plenty of free resources you can learn from. Carrie Olsen, who has worked with Disney, AT&T and Taco Bell, offers a free voice-over course.
You'll also need some good equipment, including a microphone and headphones.
53. Audiobook Narrator
If you're interested in voice-over work and you love books, consider becoming an audiobook narrator. The audiobook market is currently worth $4.1 billion in the U.S.—this job isn't going away anytime soon.
Beginner narrators earn up to $100 per hour. Once you have some experience, you can earn more than $250 per hour.
Look for gigs on Upwork or post your services on Fiverr. You can also audition on sites that specialize in narration, like ACX.com.
You'll need some equipment for audio narration. The basics include a computer with internet, a microphone, and a headset.
Another must-have is a quiet space to record. You might even need to turn off your air conditioning while you're reading! Sound dampening products can help if your home is still too noisy.
54. Sell Photographs to Stock Photo Sites
Stock photography websites always need new content. And you don't have to be a pro-level photographer to sell your pics to these sites. Amateurs can earn several thousand dollars per year from this side hustle.
Of course, your earnings depend on how many photos you sell. Depending on photo quality and what site you use, photos go for $0.25 to $0.45 (or more) each.
As you hone your skills, you'll be able to earn more, so this gig is pretty scalable.
Popular subjects for stock photos include food, nature, travel, and office settings. If you have people in your photos, have them sign a model release form.
Stock photography sites use different kinds of licensing. In many cases, you retain the copyrights to your photos while users pay to license them.
Some sites you can sell to include Adobe Stock, Shutterstock, and Alamy.
55. Translation Services
Anyone who speaks two or more languages can earn good money by offering translation services.
Companies need translators for a variety of reasons. You could interpret live during meetings or phone calls. Or, you could convert documents from one language to another. You might end up working with immigrants to help them navigate their new home.
To find gigs, look on Fiverr, Upwork, or Craigslist. There are also sites that specialize in translation jobs, like Acclaro and Gengo. You'll typically need to be fluent in each language you speak.
Pay for this side hustle varies significantly based on the type of translation you do. To translate basic documents, you might earn $15 to $20 per hour. A translator with specific legal or medical knowledge can earn $50 or more per hour.
56. Online Customer Service
These days, you don't need to be on-site at a company to provide customer service for them. You can work from home and provide support online, by phone, or both.
Big companies like Amazon, AT&T, and Chewy hire people to provide remote customer support. You can typically earn between $10 and $20 an hour for this gig.
The equipment you'll need includes a computer with internet and a phone headset. In many cases, the businesses you work with will provide you with these tools.
You'll also need patience and empathy to deal with frustrated callers.
Some jobs require previous customer service experience, but many will provide training once you get hired.
57. Get Paid To Watch Videos
Watching videos to earn money is one of the easiest side hustles ever. Sure, you won't get rich, but why not make money doing something you'd probably do for free anyway?
Sites like Swagbucks and InboxDollars will pay you to watch entertaining videos.
Wondering why anyone would pay you to watch videos? Basically, big companies want people to learn about their services and products. They're also hoping that if you really enjoy a video, you'll share it with your friends.
Those companies pay Swagbucks and InboxDollars to share their content, and the sites pass some of their earnings to you.
In most cases, you'll earn a few cents per video. But you might get lucky and earn up to $10 or $25 for one view! You can choose whether to get paid in gift cards or via PayPal.
58. Get a Data Entry Side Hustle
Online data entry jobs are some of the best side gigs for people without many specific skills.
These gigs have minimal barriers to entry and can be performed by almost anyone with a computer and internet. The one other thing you need is good attention to detail.
What you'll be doing is entering data from an original source into a spreadsheet or computer system.
Average pay ranges from minimum wage to $20 per hour.
Freelancing platforms like Upwork or Fiverr are a great place to find your first online data entry job. Just create an account with one of them and search for the phrase "data entry." Job search sites like Flexjobs are another helpful option.
You'll most likely find more opportunities than you can count.
59. Photo Editing
Many people don't realize that photo editing is just as important as photography when it comes to capturing a beautiful image. While some photographers edit photos themselves, others outsource this job to editors.
This job requires access to photo-editing software like Photoshop or Lightroom. There are also amazing free options available, like GIMP.
You'll also need the skills to use this type of software. Luckily, if you don't know how already, there are plenty of free and low-cost resources to learn. Try YouTube or your local library for books on photo editing.
You can post your services on Upwork or Fiverr or reach out to local photographers to offer help.
This side hustle is highly scalable. If you enjoy it, you can eventually launch your own full-scale business, like Fix the Photo.
60. Prepare Taxes For People
Tax preparation is a great option for anyone with tax knowledge, whether that's from your job, education, or just from doing your own taxes.
Look into the legal requirements in your state to be a tax preparer. Some states require a license. Regardless of where you live, you'll need a PTIN (Preparer tax identification number).
Once you've met the requirements, start by filing basic returns to get some practice. From there, move on to clients with more complex needs.
You'll be busiest in the couple of months leading up to April 16th each year. But people need help with taxes year-round. For example, small business owners might need help paying their estimated quarterly taxes.
You can make $75 to $100 for preparing a basic return.
61. Offer Tech Support
With all the different kinds of technology people use these days, tech support agents basically keep society functioning.
HelloTech recognizes this need and offers in-person, same-day tech support in all 50 states and Washington D.C.
If you understand various technical devices, you can become a HelloTech technician. You'll help people in your community, make your own schedule, and earn $100 or more per job.
Some jobs you might help with include computer and printer support, TV mounting, and smart home installation. You can choose the jobs you want to accept.
When you apply, you'll complete skill assessments, a series of interviews, and a background check.
62. Run Digital Marketing Campaigns
One key to a strong digital marketing campaign is understanding SEM, or search engine marketing. If you have a handle on SEM or are willing to learn, you can help businesses run their campaigns.
In the next item on our list, we'll talk about SEO (Search Engine Optimization). SEO is all about organic traffic. But SEM is about attracting traffic via paid ads. To get this traffic, you'll use tools like Google Ads.
You can also help businesses with Facebook ads, which is another great side hustle.
One benefit of SEM is that these strategies offer nearly instant results. A paid ad can generate an impressive amount of traffic, engagement, and sales.
What this means for you is that this gig can be quite lucrative. Some companies spend hundreds to thousands of dollars for a successful campaign.
63. Provide SEO Services
Search engine optimization, or SEO for short, has been a crucial component of internet search since the birth of the Web.
SEO practitioners help businesses climb the Google ranks to reach the all-important first page of organic search results.
If you're a complete newbie to the field, there's a wide range of online courses to help you get started.
Don't worry—the skills required for SEO are not outrageously difficult to obtain. You'll only need some basic tech skills and shouldn't require any HTML or coding abilities.
Aside from a little bit of tech-savvy, the only thing you need for this hustle is a computer with internet access.
While you can pay for SEO tools, there are plenty of free resources online. Answer The Public, for example, will help you find awesome keywords.
Post your services on sites like Fiverr to find clients. You can earn hundreds of dollars optimizing a business's content for SEO.
64. Become An Online Juror
With OnlineVerdict, you can earn money to be a mock juror. You'll help attorneys understand their real cases, including strengths and weaknesses, potential settlement value, and more.
The prerequisites for jurors are minimal. You just need to be a U.S. citizen and over 18.
When you sign up, you'll enter some demographic info, such as your date of birth and employment status. These details are completely confidential and are used to create your juror profile.
It's free to sign up with OnlineVerdict.
The amount you earn depends on the estimated time it takes you to review a case. A case that takes 20 to 30 minutes to review will pay $20. A longer, more complex review would pay $60.
You can only review cases in your county or Federal District. This means there might not always be cases to review, but you'll receive an email when something is available.
65. Get Paid For Your Data
This gig is truly easy and offers passive income once you get started. You won't make big bucks, but you'll get paid for something you do every day anyway.
With sites like MobileXpression, you share your mobile phone data and earn gift cards.
Install the company's software on your mobile device. Each week, claim the credits you earned. Redeem your credits for eGift cards. That's all there is to it.
The site says they've given away over $5 million in eGift cards to real people.
You can sign up if you're over 18 and have a compatible device—an iPhone, iPad, or Android phone that can access the internet.
The amount you earn varies depending on the gift card you choose when you cash out. During your first week, you can make $5.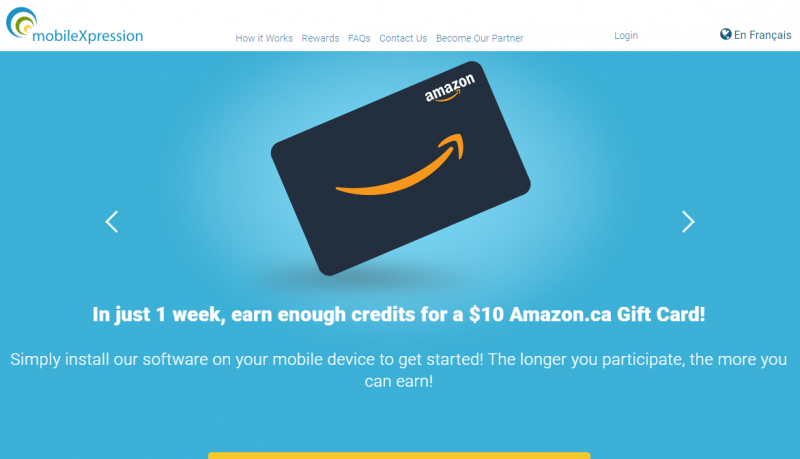 66. Start a Membership Website
A membership website is any site people can only access if they become a member.
Your website can be about anything, but you'll need to provide value that your members find worthy of their hard-earned dough.
You could provide lessons, training, or coaching on something you're an expert in. You could post high-quality video, audio, or material that members can download or print. This content shouldn't be available anywhere else for free.
WordPress supports membership websites. Other options include YourMembership and Kajabi.
It's up to you what to charge for membership to your site. Podcaster's Paradise, which has resources for people wanting to launch a successful podcast, charges $97 per month. Nerd Fitness, a fitness and health site, charges $39 quarterly or $99 yearly.
67. Create a Membership Newsletter
Substack's founders believe that "what you read matters and great writing is valuable." To support this belief, the site helps writers create paid newsletter subscriptions.
Readers receive each newsletter they subscribe to in their email inbox.
If you enjoy writing and you're passionate about a topic, you can start a newsletter. Some popular subjects include culture, politics, food & drink, and crypto.
You get to choose your price per month, ranging from $5 to $75.
In exchange for their publishing services, Substack charges 10% of your revenue plus credit card processing fees. Those fees are currently 2.9% plus 30 cents per transaction.
Some ways to help your newsletter grow include networking with other writers and publishing consistently.
68. Sell Presets for Lightroom or Photoshop
Presets are a selection of edits that users can apply to an image or multiple images with one click.
These edits might include overlays (images or text that appears on the photo), saturation or contrast tweaks, and more.
If someone always applies the same edits in Photoshop or Lightroom, presets can save a ton of time. They can also help a business create a cohesive brand image.
For graphic designers, presets are a fun way to exercise your creativity and help a business streamline its marketing.
Sell your presets on Etsy or FilterGrade, a site specifically for digital products. You could also scale your business by working with clients to create custom presets.
69. Become A Chat Operator
You know when you go to a website, and a box pops up that says "chat with us?" While some of them are manned by AI bots, many businesses need humans to respond to more complex questions.
Some of these jobs require you to chat and take phone calls, but with others, you'll only respond via chat.
In most cases, the only thing you need to get started is a computer with internet access. It also helps to be able to multitask since you might have multiple chats going on at once.
You can earn $15 per hour or more as a chat operator. Companies like Rent the Runway, Under Armour, and Neiman Marcus hire part-time chat agents.
70. Sell Commercial-use Music
Commercial-use music is like stock photography or B-roll video, but for music. This type of music is used in TV commercials, radio ads, podcast and YouTube intros, and more.
Instrumental music works well for this since vocals can be distracting. You can record live music if you want to, but many musicians use software like FL Studio.
Offering your music on a royalty-free site can help you build a portfolio. Then, when you can show your tunes' popularity, you'll have an easier time landing paying clients.
Sites like SOUNDOTCOM help with selling high-quality audio tracks. When someone buys your song through this site, you get 50% of the revenue. A common song price is $25.
71. Sell Clothes Online
This hustle will help you make room in your closet, simplify your morning routine, and earn some cash.
Sites like thredUP and Poshmark make it easy to sell gently used clothes.
With thredUP, you request a free clean-out kit. They'll mail you a bag, which you fill with women's and kid's clothes, handbags, and shoes.
Payments are based on consignment, which means that you get paid when someone buys your items. Use thredUP's Payout Estimator to see what you can make.
Poshmark is focused on luxury items and sharing on social media. Popular brands on the site include Nike, Louis Vuitton, and Coach. When you list something, Poshmark encourages you to share it with your network.
You set your own prices, and when someone buys something from you, you get paid.
72. Sell B-Roll Footage Online
B-roll is alternative footage intercut with the main footage in a video.
Imagine a documentary about a neurosurgeon. The primary footage, or A-roll, would show interviews with the doctor. B-roll might show patients in a hospital, the outside of the hospital, and the surrounding landscape.
This footage creates atmosphere and establishes the location of the story.
If you enjoy shooting video, consider selling stock B-roll. You can typically sell high-quality videos of around five to 60 seconds.
You don't need a fancy video camera for this gig. Just use your smartphone's highest resolution to shoot.
Popular sites that buy this footage include Pond5, Videohive/Envato, Vimeo, and Blackbox.
Each site's rates and sales process varies. For example, with Vimeo, you'll need to be a Pro member to sell video. Do some research to determine which video footage site is the best fit for you.
---
Offline (Local) Side Hustle Ideas
While online side hustles are popular, there are also opportunities for offline or local income side hustles to increase your income streams.
73. Flip Furniture
People all over the country regularly throw out or give away perfectly good, restorable furniture.
You can make significant money by returning neglected items to their former glory and selling them for a hefty profit.
There are a few things you'll need to get started. First, you'll need access to thrift stores, flea markets, or estate sales to find hidden gems. Next, you'll need some tools. And finally, having a few negotiation, bargaining, and marketing skills is a huge help.
If this sounds overwhelming, don't worry! The Flipper University from Flea Market Flipper will teach you everything you need to know.
One Flipper University student went from earning $373 (which isn't too shabby) to more than $3,500 in a month!
74. Complete Micro Tasks
There's no limit to the kinds of services people need help with on a regular basis. From housecleaning to laundry to basic carpentry, people love to hire out the more mundane and time-consuming tasks in life.
Enter TaskRabbit, a service that connects clients seeking help with skilled and unskilled laborers.
To get started with this hustle, go to TaskRabbit's website and fill out an application. Confirm the category of tasks you want to help with, and the site will show estimated pay.
For electrical help, for example, you can expect to earn around $52 per hour. You can earn $20 per hour helping with general errands.
Once your application is accepted, you're ready to start taking jobs and making money.
Just make sure you do what you promise! Bad ratings pile up quickly, and you'll find it impossible to get work through the service if you don't have a good profile.
75. Cook For Other People
Hosts on Eatwith offer authentic culinary experiences for locals and travelers alike. If you enjoy cooking, you can join in and share food from your culture.
To get started on Eatwith, go to their website and begin the signup process, which takes about 10 minutes. Eatwith's Community Team will review your application.
You'll need to include at least four photos to describe the dining experience you want to create. For example, you might upload photos of a signature dish, an event you've hosted, or your home.
If you have skills in the kitchen and experience preparing cuisine from different cultures (for example, Greek or Jewish), get ready to make some money. You can earn up to $700 for hosting an event.
76. Sell Vacation Experiences
While Airbnb is best known for short-term home rentals, you can also sell vacation experiences.
If you're an accomplished amateur photographer, you could lead guests on a neighborhood photography tour in Manhattan.
If you're a talented DJ, you could host an afternoon showing people how to spin records in downtown Chicago.
Airbnb wants you to succeed. They offer weekly newsletters and other resources to help your experiences go smoothly.
If your idea includes cooking, alcohol, or transportation, double-check whether you need a license.
To get started as a host, simply go to the Airbnb Host Experiences website and apply. If your activity is approved, you'll be hosting guests before you know it!
77. Become a Handyman
Remember how, when you were growing up, there was always that one person in the neighborhood who could fix anything? If you're that person now, handy.com has found a way to help you monetize your talents.
The site matches those who have handyperson chops with clients. You can help anyone who needs basic repairs, remodeling assistance, and more.
To begin, go to handy.com and create an account. Once you're approved, you can start helping people with their small jobs.
The deeper and broader your skillset, and the more tools you have, the more money you'll likely earn on the service.
78. Notary Public Service
A notary public is someone who can act as a witness to the signing of official documents.
The requirements vary by state. Typically, you need to be over 18 and pass a background check. You'll pay a filing fee, which is usually under $100 and may be as little as $10. You may need to complete training and pass an exam.
One common, lucrative gig for notaries public is to become a signing agent. In this role, you'll work with businesses such as mortgage companies and escrow companies to execute loan documents.
If this sounds complicated, don't worry. With the Loan Signing System, you can learn everything you need to know about building your own loan signing agent business.
You can begin earning $75 to $200 per appointment the same week you take the course!
When you complete the course, you'll earn a Loan Signing System Agent Certification. This certification shows mortgage industry clients that you're a professional, well-educated agent.
79. Clean Houses
People often overlook the less complicated ways of making money. Every homeowner wants a clean house, and you can make that happen with little in the way of startup capital or niche knowledge.
Start by deciding what kind of cleaning service you'd like to provide and who your target customers are. For example, do you want to clean for apartment complexes or individual homeowners?
Next, gather some cleaning supplies, including bleach, soap, window cleaner, sponges, and gloves.
To find clients, post on Craigslist or social media. You can also try printing up some business cards and going door-to-door to sell your services.
If you're efficient and thorough, word of mouth will help your business grow exponentially. Soon, you could be $35 an hour or more.
80. Become a Hairstylist
Hairstyling is the perfect side hustle for those with the requisite skills. It's a task that most people won't or can't perform themselves.
Plus, the better you are, the faster your business will grow by word of mouth.
Before you start cutting hair out of your own place, you'll need to graduate from cosmetology school and get the appropriate state license. You'll then need to check your local regulations and bylaws about home-based businesses.
Aside from those requirements, you'll need hairstyling tools and products. An adjustable chair and sink for shampooing are helpful, but not all home hairstylists have them.
Once everything's in place, you can start marketing your services and booking appointments.
The startup costs for this gig may be heftier than for other hustles on our list. But hairstylists are always in demand, and you can earn $75 or more per hour. If you specialize in a particular hair type, such as curly hair, you can charge even more.
81. Personal Shopper
Some people just don't have the time to shop for themselves. Between family, work, volunteering, and other activities, many people would rather pay someone else to shop. So, give them a hand!
Personal shoppers can focus on any type of shopping, from clothing to groceries to furniture. You could specialize in one of these niches or offer a bit of everything.
Also, consider the type of clients you want to work with. Seniors, people with disabilities, new parents, and busy professionals are just some potential clients who could use extra help.
Becoming a personal shopper is as easy as finding your first client. Post a Facebook Ad, put up a flier, or ask around. If you're professional and persistent, you'll find someone before you know it.
An average rate for personal shoppers is $25 per hour-long shopping trip.
82. Event Planner
Planning events is one of those tasks that most people hate doing, and a few people are very, very good at. If you happen to be the latter, there's tons of money to be made in event planning.
Weddings, especially, can provide significant commissions and plenty of word-of-mouth business growth. But you can also plan birthday parties, corporate retreats, fundraisers, and more.
The main things you'll need for this gig are organization and networking skills. You don't need a license or certification.
If you want to appear more professional, you can become a CSEP (Certified Special Events Professional).
When you start out as an event planner, you can expect to make around $25 an hour. Experienced wedding planners earn $75 or more an hour.
83. Become a Tour Guide
If you know your area well, it may be time to become a tour guide. Particularly in touristy spots, competent, friendly, and knowledgeable tour guides are always highly sought after.
It can be tough to get a tourist-based business up and running. There's very little repeat business, and none of your clientele is in your area.
To get around these hurdles, consider working with a travel agency or check with your local tourism board. You can also advertise on travel-related websites. And check out sites like ToursByLocals, which connects local guides with visitors looking for expert tours.
Pay varies by company and location, but you could earn up to $50 an hour giving tours. The only thing you need to get started is knowledge of your town or city.
84. Flip Cars
For people who have enough cash available to buy a used car, this side hustle can be extremely profitable.
Start by finding a used car that doesn't need any significant repairs. Public auctions, eBay, and sites like Craigslist are all options.
Next, buy the car, make any minor repairs, and get it cleaned up. Depending on your skills, you can do these tasks yourself or hire someone.
Finally, sell the car for a big profit! You can also try this method with other vehicles like mopeds, scooters, or motorcycles.
One consideration for this gig is whether you need a dealer's license. License requirements depend on where you live and how many cars you want to flip in a year. Check with your state's DMV before you get started.
85. Start a Car Detailing Side Hustle
Whether you're a car buff or not, car detailing is a fun and profitable side hustle. Some car detailers report earning $7,000 per month.
This gig is always in demand because most people don't have the time or desire to clean their own cars.
If you don't know much about detailing, start with YouTube for an intro. From there, practice makes perfect. You can practice on your own vehicle, and your friends won't turn down a free detailing while you refine your skills.
You'll need a few tools to do a thorough job. The absolute basics include microfiber cloths, a bucket, and appropriate soap. You'll also want wax and other products like paint protection and tire shine spray.
A vacuum, pressure washer, and steamer are more expensive, and they aren't strictly required, but they'll make your life easier. They'll also give your customers a professional vibe.
86. Start a Landscaping Side Hustle
Landscaping is a perfect option for anyone who loves being outside and working with their hands.
There's a huge range of services you can offer. If you don't have any equipment or experience, start with pulling weeds. Just keep in mind that you'll need reliable transportation to your customers' locations.
As you get more clients, you can move up to mowing, trimming bushes, and planting flowers.
If you want to, you can eventually learn about services like tree trimming and landscape design. These offerings tend to bring in the big bucks.
Safety is important for anyone working in this field. When you're using an electric or gas mower, you'll need safety glasses and earplugs. Most jobs require gloves. And don't forget sunscreen!
87. Start a Snow Removal Side Hustle
Snow removal is similar to landscaping in that it works for people who like to be outdoors doing physical activity. You could even do landscaping when the weather's good and snow removal in the winter!
This is also a task that people love paying someone to do so they don't have to.
For snow removal, you'll need warm clothes, a way to get to customers' homes or businesses, and a shovel. If you have a snowblower, that's even better.
Once you show that you're reliable, you'll probably have some repeat customers.
This side hustle can be tricky to scale since it depends on the weather. But in some places, people will pay up to $50 an hour for snow removal.
88. Become a Personal Trainer
Personal training is a fun way to help people get in shape while staying healthy yourself. You can work out of your home, meet people at their homes, or get set up with a gym or rec center.
You'll need certification from an organization like NASM (National Academy of Sports Medicine) or ISSA (International Sports Sciences Association).
The time and cost for each certification vary. For the NASM-CPT (Certified Personal Trainer) program, the cost is around $700. There are often coupons available that can save you some money.
$700 might seem expensive, but you'll be glad you have your certification. Clients will know you're serious, and you'll know how to keep them safe and healthy.
You can complete the certification program in as little as a month.
89. Pick Up Trash & Junk
Picking up trash is another side hustle where you can earn money and improve your neighborhood. Best of all, you might be surprised just how much cash you can make!
Some folks earn up to $50 per hour cleaning up litter and junk.
This gig is also surprisingly scalable, as there are lots of potential clients. Apartment buildings, businesses, government agencies, and parks are just some of the places that need trash removed from their grounds.
Startup costs are minimal, and you don't need any prior experience. It's easy to work this side hustle in around your day job since you can pick up trash in the early morning or in the evening.
90. Donate Plasma
Donating plasma is a gig that lets you literally save lives.
According to DonatingPlasma.org, plasma is often referred to as "the gift of life." It helps children and adults with rare, serious illnesses, and in many cases, plasma is the only treatment available.
When you donate, you can earn around $20 to $50 per visit. The FDA allows people to donate twice per week with two days between visits.
Professionally trained medical staff will collect your plasma in a sterile environment. Except for a slight sting when the needle is inserted, the process isn't painful. If you've ever donated blood, this is similar, although giving plasma takes longer—around 90 minutes.
Typically, you need to be 18 and weigh at least 110 pounds to donate. If your blood pressure or iron levels are too low, you may not be able to proceed, but you can try again another time.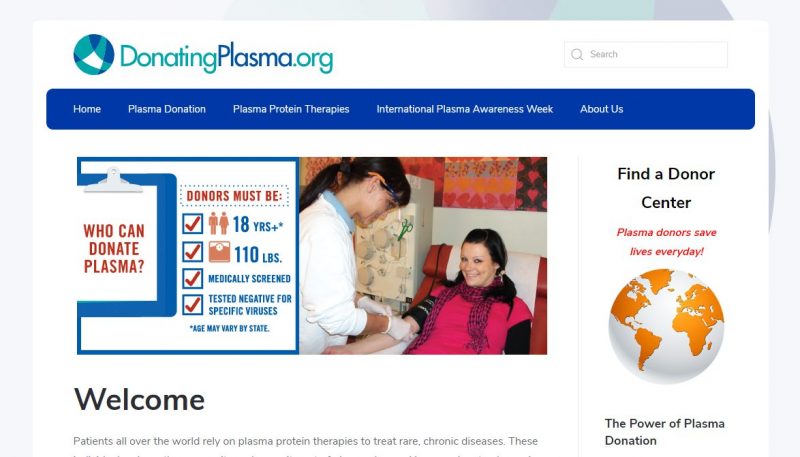 91. Donate Sperm or Eggs
This is another option that lets you earn money while making a huge difference in someone's life. By donating sperm or eggs, you can help someone start or complete their family.
Sperm donors can make up to $75 per deposit. Most sperm banks require you to be between 18 and 39 years old. You'll undergo a physical exam and screening for certain medical conditions and health risks.
Egg donation is a much more involved process, and donors can receive $5,000 to $10,000. During the donation cycle, you'll need to take birth control pills and self-injections of hormones. The procedure for retrieving the eggs includes light IV sedation.
The requirements are fairly strict for donating eggs. You typically need to be between 21 and 29 years old and meet a variety of health-related criteria.
With either of these options, you'll need to think through the emotional, physical, and legal repercussions of donating.
92. Become a DJ
Weddings, parties, proms, bar and bat mitzvahs—so many of life's events wouldn't be half as fun without the music.
Sure, some people start a playlist and let their computer handle the DJing duties. But there's still a bustling market for live DJs. A live DJ can read the crowd, take requests, and get everyone pumped up.
The equipment you'll need to be a DJ depends on what you want to do. Some DJs still spin vinyl records, while others rely solely on their computers.
Most venues have their own sound system, including speakers, but you might want some quality speakers to play events like house parties.
Otherwise, you'll want to consider accessories like an audio mixer, headphones, and a controller.
Start by volunteering to play smaller events and work your way up. Soon, you'll be earning $50 an hour or more.
93. Become a Yoga Instructor
Love yoga? Teaching it will help you and your students improve your physical and mental health.
To ensure your students' safety, you should consider investing in certification. The average price for yoga teacher training is $2,000 to $4,000, and standard courses take 200 hours.
We know that sounds like a lot of time and money. But you'll be able to recoup your costs pretty quickly. You can earn an average of $40 per hour per student when you begin teaching.
How you teach yoga is up to you. You could offer one-on-one sessions, work with a studio, or lead group sessions at rec centers. Get creative here—you could try approaching businesses to offer stress-relieving classes to their employees.
94. Start a Vending Machine Side Hustle
Vending machines aren't 100% passive income, but they're pretty close. All you need to do is keep your machine stocked and repair it if anything goes wrong.
To get started, buy a machine, obtain any required licenses, and find a good location. Pretty simple, right?
Refurbished machines cost as little as $1,000, while new ones range from $3,000 to $10,000. Consider looking into financing options like a short-term loan.
You can choose any kind of machine you want, from candy to drinks to specialty items. But you'll want to think about what will sell based on the location you choose.
Licensing requirements vary based on your location. CandyMachines.com has a directory where you can find your state's vending regulations.
For your location, consider schools, airports, shopping centers, and apartment complexes. When you have a spot in mind, reach out to the proprietor and sell them on your vending machine idea!
95. Offer Laundry Services
Laundry is one of those things we all have to do, no matter how boring it is or how busy we are. Why not get paid to help other people with this task?
Travel to clients' houses to wash, fold, and iron their laundry. Or, have them drop it off at your place, as long as you have a washer and dryer.
Find clients by posting on sites like Craigslist and Facebook.
You can also try Laundry Care, which matches clients with laundry service providers. The service is currently only available in certain areas, but they're always expanding. They pay $20 per bag of processed laundry, about two to three loads.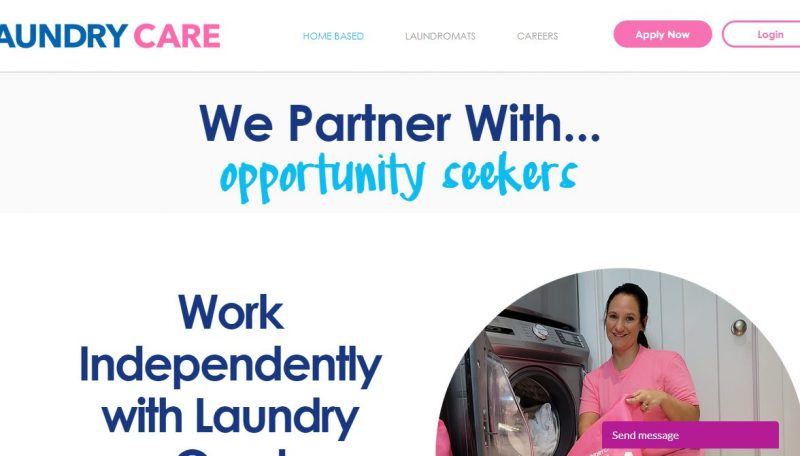 96. Become a Driving Instructor
There are always teens and adults who need help learning to drive. If you're a good driver, patient, and can give instructions, consider becoming a driving instructor.
Look into the legal requirements in your state before you get started.
In California, for example, you need two specific licenses from the DMV to be a driving instructor. You'll also need to complete a 60-hour training course. In Illinois, you need a 30-hour training course and an instructor's license.
In most states, there are requirements regarding your own license and whether you've had any violations. You'll also need to complete a background check.
Once you're ready to begin, post on Craigslist or other online message boards to advertise your services. If you know someone who'd like to learn to drive, offer your services for free to get a testimonial.
97. Offer Music Lessons
This gig is for anyone who can play an instrument. If you know how to play the guitar, piano, violin, or any other instrument, you can earn between $25 and $50 an hour!
If you don't know an instrument, but you're good at singing, consider offering voice lessons.
There are a few options for providing lessons. You can meet with students in your home or theirs. You could team up with a local music store to give lessons there. Or, you could offer group lessons at a community hall or youth center.
Kids and adults are both always in need of music lessons.
Try advertising your services on Craigslist, social media, or even in the local newspaper.
98. Poop Scooper Side Hustle
According to a 2022 survey, 69 million U.S. households own at least one dog. That's a lot of furry fun and friendship.
It's also a lot of poop.
Scooping up our dogs' poop is the least appealing aspect of owning them. That's why many households outsource this task.
If you're not grossed out by the idea of poop scooping, this could be a profitable side hustle.
One helpful thing about this gig is that it comes with repeat customers. People need their dog's waste picked up regularly, year-round.
Advertise your services on social media and Craigslist. Another idea is to go to local dog parks and hand out business cards.
The only equipment you need is gloves, a bucket, and trash bags. A rake is also helpful. And, of course, you'll need a way to get to your clients' homes.
99. Become a Massage Therapist
Massage therapy helps people relieve pain, relax, and feel their best. It can make a meaningful impact on someone's quality of life.
If this interests you, you'll need to research the certification requirements for your location. Massagetherapylicense.org has a database of requirements by state.
In Wyoming, for example, you don't need a license unless you're in Laramie County. However, you can become board certified to show your legitimacy.
In Pennsylvania, Colorado, and other states, you'll need to meet the requirements to become a Licensed Massage Therapist (LMT). These requirements include education, examination, and a background check.
Once you have your license or certification, you can begin working with clients. You can meet them in their homes, your home, or set up an office. Sites like Zeel and Soothe can help you get started.
Depending on experience and location, massage therapists can earn $30 to $70 per hour.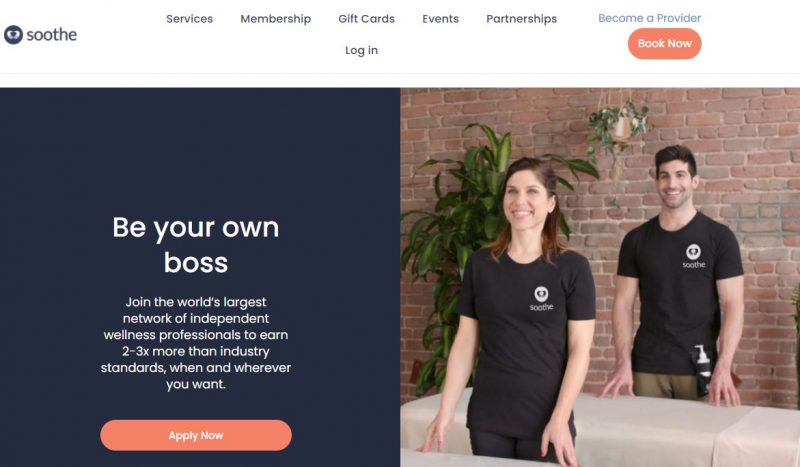 100. Carpet Cleaners
We talked about house cleaning. If you'd like to specialize in one aspect of cleaning, consider carpets.
This is one thing that people need to hire someone for. When carpets get filthy, vacuuming alone just doesn't cut it.
The big expense for this gig is a carpet cleaning machine. The Bissell Big Green Pro goes for around $415, and a Rug Doctor Mighty Pro X3 will set you back $500.
There are a few options for finding clients. You can clean carpets for individuals in their homes or try working with apartment complexes or office buildings.
If you want a niche to stand out in the market, try offering green cleaning or pet stain removal. You can also consider add-on services like upholstery cleaning.
Experienced carpet cleaners can earn $150 per hour.
101. Paint Houses
Like yard work and snow removal, house painting is a job that many people prefer to hire someone to do. All houses need paint eventually, so there's always a market for this work.
You can decide if you want to paint exteriors, interiors, or both. You can also paint fences, shutters, and other outdoor surfaces. And if you want to scale up further, you can offer services like wallpaper removal or installation.
To get started with painting, you'll need some basic painting knowledge and skill. If you haven't painted before, offer to paint for your friends or family to get some practice.
In terms of equipment, you'll likely need a ladder and a few other basic tools. Your clients will pay for paint once you get going.
102. Home Stager
If you've ever toured an open house, you probably found that the furnishings and decor were gorgeous. That's because homes are usually staged before a sale to make them look their best.
While some real estate agents and home sellers handle staging themselves, others work with a stager. If you have an eye for interior design, this gig could be for you.
In the U.S., you don't need any certifications or licenses to work as a home stager. This is good news if you'd like to get started right away, but it does mean you'll have more competition.
If you know anyone who's moving, offer to stage their home for free to get some practice, portfolio photos, and a testimonial.
The most experienced and talented home stagers can earn up to $150 per hour.
103. Interior Designer
Do you have a knack for making a living space both gorgeous and functional? If so, an interior design side hustle could be a good fit.
One thing that makes this gig easy to get started with is that you can use your own house. Pick a room to make over and take before and after photos.
You can also offer your services for free, or for a discount, to your family and friends. Again, take photos to add to your portfolio.
Interior design might seem like something you can only do in person. And it's a good idea to network with people you know and find local clients. However, you can also offer your services online. Consider posting packages on sites like Fiverr or Etsy.
One Fiverr seller, hauz_design, offers interior mood boards, shopping lists, and 3d models for homes. Their packages range from $25 to $75.
104. Window Cleaning
Like carpets and gutters, windows are a specific part of house cleaning that you can specialize in. This is also a service that most businesses need.
Window cleaning requires minimal equipment: a ladder, bucket, soap, and squeegees are the basics. You also don't need any special skills for this gig.
Advertise your services on Craigslist and social media. Try knocking on doors in both residential and commercial areas as well. If you can, partner with a business such as a house cleaning service. If they don't offer window washing, they'll be happy to recommend you.
You can scale your window cleaning business by adding gutter cleaning, solar panel washing, or holiday light installation.
Many window cleaners charge around $40 per hour. You can also charge per window at $10 to $15 each.
105. Pool Cleaning
Almost everyone has daydreamed about owning their own pool.
What that dream doesn't include is the chemicals, time, and labor involved in pool cleaning. That's why the lucky people who own pools will pay you to clean them.
For this gig to work, you need to live somewhere where it's relatively common to have a pool. If you reside in a warm climate, you're probably in luck.
You can learn the basics of pool maintenance online. It takes two days to complete the training to become a Certified Pool/Spa Operator (CPO). The training costs $345.
Another option is to find a pool cleaner who's looking for help and work for them to get started.
Pool cleaners can earn up to $50 per hour.
106. Start A Moving Side Hustle
Helping people move is very active and hands-on, and you'll need to be strong enough to lift heavy boxes. If you're okay with that, moving services can be a lucrative side hustle.
It helps that people tend to tip movers pretty well.
If you have a truck, you'll have an easier time finding clients, and you'll be able to earn a little more money. But you can break into this job even if you don't have a large vehicle.
Look on Craigslist for people who have their own truck and just need extra hands.
On Dolly, you can earn $40 per hour or more if you have a truck or van. If you don't have a truck, you can still earn $25 per hour or more.
107. Mystery Shopper
Mystery shopping is fun for anyone who loves to, well, shop.
Companies pay you to pretend to be a regular customer at a store or restaurant. While you shop, you might be asked to take photographs or make a purchase.
After you shop, you'll give feedback on your experience.
Businesses want to hear about how their employees did in terms of customer service, store cleanliness, and more.
Field Agent is one popular mystery shopping app. Aside from in-store tasks, you can answer surveys about your online shopping habits. Try Secret Shopper and Market Force too.
On ZipRecruiter, the average pay listed for a mystery shopper is $20 per hour. You can sometimes get additional perks like a free meal.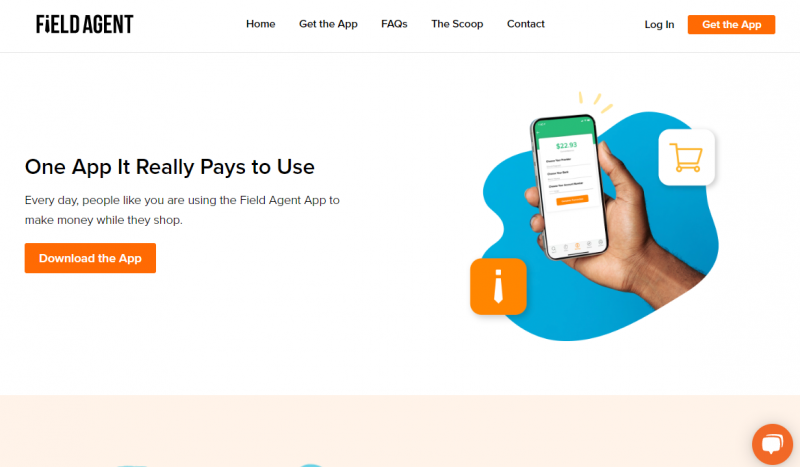 108. Become a Car & Motorcycle Mechanic
This is another gig that can be highly lucrative for anyone with the tight skills and experience.
Mechanics who work for themselves often earn $50 or more per hour.
Check out YourMechanic, which hires pro mechanics and matches them with clients. They pay up to $70 per hour, and you can choose when and where to work. The site focuses on basic repairs and maintenance such as tire rotations, timing belts, and A/C.
If you want to work with a shop, consider signing up for Find A Wrench. With this site, you post your info, and shops contact you directly with job opportunities.
109. Repair Electronics
Repairing electronics is another gig that can be highly profitable for people with the right skills.
If you know how to fix a malfunctioning phone or get someone's data off a broken computer, you can earn $100 or more per repair.
Another option with this side hustle is to buy broken gadgets off eBay, get them working, and resell them.
You could also specialize in specific devices like TVs, smartwatches, or gaming consoles.
A good electronics repair kit will set you back $50 to $100.
To find clients, start networking. Let your family, friends and neighbors know that you can fix their electronics. Post on Craigslist, Facebook Marketplace, and anywhere else people in your area look for services online.
110. Sewing and Alterations
People with sewing skills are in demand for a variety of reasons. One is to tailor clothes. Have you ever worn a tailored suit or dress? If not, you'd be amazed at how much better they fit than clothes right off the rack.
You could also be hired to alter or repair quilts, curtains, or other home goods. Or, you could sew dolls, dog toys, or shopping totes. This is an excellent hustle for exercising your creativity!
The main expense here is going to be a quality sewing machine. Computerized machines have functions such as programmable stitch patterns, and they don't use a foot pedal. They're also more expensive than mechanical sewing machines. Either type will work as you get started.
A sewing side hustle can be extremely lucrative, especially if you're doing something like tailoring designer clothes.
111. Bartending
Bartending is a fun and social gig that typically offers flexible hours outside a typical 8 to 5 schedule.
To find work, look on Craigslist, or try visiting local bars and restaurants.
You can also try the Shiftgig app, which helps workers connect with staffing agencies. Hyre is a similar app that matches you with shifts based on your skills.
A large part of your income will come from tips, and you can earn up to $50 an hour as a bartender.
In most places, you don't need a bartending license, but check out your area's laws to be sure.
If you don't have experience, you can learn the basics of mixing drinks from YouTube and books like Meehan's Bartender Manual. To get hands-on practice, offer to bartend a friend's house party.
112. Repair Appliances
Appliance repair is a hustle that requires some special skills. If you have experience in this field, your services will be in high demand. And if you don't, you can learn most of the basics online.
Vacuum cleaners, ovens, washing machines and dryers, and other household appliances often break, and they're expensive to fix. You can earn a lucrative income by helping people get these issues taken care of.
Before you get started, check out the licensing requirements for repair technicians where you live. If you want to work on refrigerators, for example, federal law requires you to have a certification from the EPA.
This hustle isn't without startup costs. You'll need some basic tools and equipment, which depend on the type of appliances you plan to work with. You'll also need a reliable vehicle to get to customers' homes.
Appliance repair is a highly scalable business. If things go well, you can hire employees and start a full-on repair company.
113. Work As a Valet In Special Events
As a valet, you'll handle guests' vehicles at events such as weddings, corporate meetings, and fundraisers.
When a guest arrives, you'll greet them, take their keys, and park their car in a designated area. When someone is ready to leave, you'll retrieve their car and bring it to them at the curb.
This gig typically pays by the hour, and you'll earn tips. Guests with swanky cars might tip you quite a bit.
To find valet jobs, look on sites like Indeed, ZipRecruiter, and Craigslist.
The barriers to entry for this job typically include having a driver's license and a clean driving record. You'll also need to know how to drive a car with a manual transmission.
114. Plan Vacations For Travelers
This is an exciting side hustle for anyone who enjoys travel. You can help other travelers plan their ideal vacation and help them have a great time.
You might be surprised by how much people will pay for you to take the stress out of travel planning. How does $1,000 for planning one trip sound? This amount is possible when you gain a bit of experience.
You usually don't need a license or certification to work as a travel agent, which makes this gig relatively easy to break into.
Consider choosing a niche to stand out in the travel market. You could specialize in cruises, a specific country or region, or trips based on an activity such as amateur photography.
To excel as a travel agent, you'll need to be able to book flights, accommodations, and more. Organization skills will go a long way.
115. Become A Substitute Teacher
All schools need substitute teachers to fill in when regular teachers are sick or take vacations.
You usually don't need a teaching certification to sub. Of course, you should check the requirements where you live to be sure. But in many cases, all you need is a four-year degree, a background check, and some type of proficiency exam.
The other requirements are being comfortable with kids and being available with little advance notice.
To find openings, try Craigslist and job sites like ZipRecruiter and Indeed. If you know any teachers, ask if their schools or districts are looking for subs.
You'll earn between $80 and $150 per day for substitute teaching.
116. Become A Wedding Officiant
As a wedding officiant, you can help people during one of the happiest days of their lives.
In most states, you don't need to register, and you can be fully ordained online. Visit a site like Universal Life Church or American Fellowship Church. Most of these organizations don't require you to be part of a specific religion or denomination.
In 12 states, Washington D.C., and Puerto Rico, you do need to register with the government to perform marriages.
The steps to register vary, and you can find details online.
As an officiant, your responsibilities include working with couples to create the ceremony they desire. After the wedding, there's some paperwork to complete, including a marriage certificate.
The average pay for officiants is around $350 per ceremony.
117. Participate in Clinical Trials
Scientists use clinical trials to test new medicines and medical treatments. You can earn money for participating in these trials, and you'll be helping further the cause of medical science.
Before you sign up for a trial, carefully consider both the benefits and risks of participating. You could experience side effects, some of which may be serious. The researchers performing the study should let you know about any potential risks so you can decide whether to proceed.
You can also speak with your own doctor before, during, and after a trial.
Visit ClinicalTrials.gov, ClinicalHero, or Project Baseline to find studies near you.
Clinical trials pay anywhere from $25 to several thousand dollars, depending on how intensive they are.
118. Gutter Cleaning
Gutter cleaning is a straightforward service that will always be in demand. You can scale this service into a landscaping side hustle or stick to gutters specifically.
The main things you need to get started are a ladder and a vehicle that can transport it. You'll also need a bucket, tarp, and rubber gloves to clean up debris.
If you like, you can invest in equipment such as a leaf blower and pressure washer, but they aren't strictly necessary.
You should also consider business insurance. This insurance will protect you if you accidentally damage a client's home or other belongings.
For a full day of gutter cleaning, you can earn up to $300. Keep in mind that gutter cleaning is seasonal, and most people want their gutters cleaned during the fall.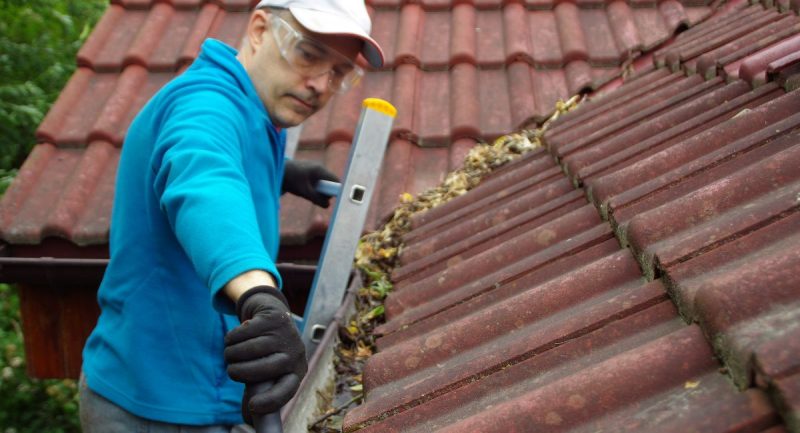 ---
Investing Side Hustle Ideas
Investing is one of my favorite side hustles are it could require less time commitment than other traditional side hustles. Here are a few passive and active side hustles ideas around investing.
119. Invest In Dividend Paying Stocks
This is a hustle you can do by itself or using the money you earn from other gigs.
Some companies pay dividends to shareholders who invest in them. By investing in the company, you earn back some of its profits in the form of dividends.
Typically, dividends are paid out quarterly, but the schedule can vary by company.
The amount you earn depends on a few factors, like how much you invest in the first place and the stock's price.
Keep an eye out for DRIPs (dividend reinvestment programs). With these programs, you can reinvest your dividends back into a business's stock, often at a discount.
The longer you invest in a dividend-producing stock, the more you have the potential to earn. In other words, don't think of this type of investment as a get-rich-quick scheme. Instead, look at it as a passive income stream that pays you every quarter.
120. Invest In Virtual 'Metaverse' Real Estate
The real estate "metaverse" combines real estate investing with blockchain technology. Given how popular both of these investments are right now, you might be able to make some serious dough.
Metaverse real estate refers to virtual spaces on the internet. These spaces can be used for purposes like social networking or storing digital collectibles. People can buy "land" on various platforms; the most popular are The Sandbox and Decentraland.
Typically, if you want to buy virtual land, you'll use cryptocurrencies to do so. Ethereum is one of the most common options, but each metaverse platform also has its own crypto.
Will these investments pay off? There's no guarantee, but the price of a small plot of land has risen from under $1,000 to more than $10,000.
121. Buy a Rental Property
Rental properties can be fantastic streams of largely passive income. With the right property manager and location, rental properties are often wise investments for people from all income brackets.
Roofstock allows you to buy income properties with tenants living in them. This way, you avoid the hassle of finding a new tenant for your property.
You can also buy shares of properties if you don't want to purchase an entire rental.
To use Roofstock, create an account and see what properties are available. The site makes it easy to begin investing.
Keep in mind that it may be best to buy properties in your own area. If you're not looking locally, consider working with a property manager you know and trust. Managing a property from afar can be difficult. That said, Roofstock does offer property management services.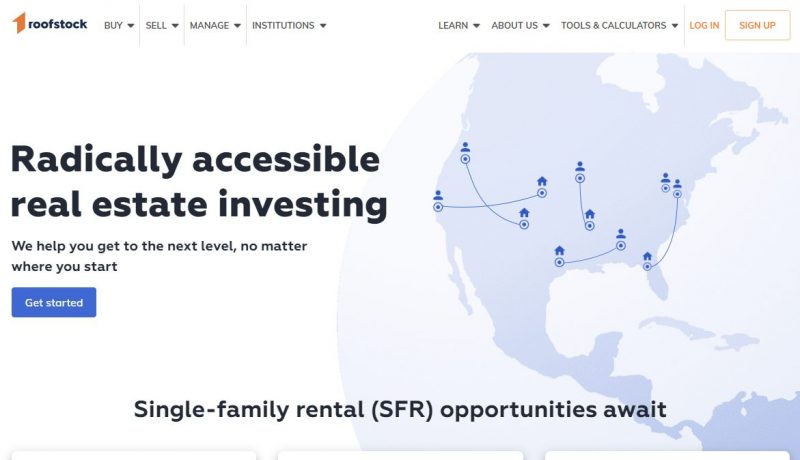 122. Invest in Real Estate Crowdfunding
Investing in commercial real estate used to be reserved for sophisticated investors with large pools of capital, but not anymore. Real estate crowdfunding sites like Fundrise allow you to buy fractional shares of commercial real estate developments.
Go to Fundrise.com and follow the prompts to get started.
Of course, you'll want to be careful before you invest any money. The prospectuses and disclosures sometimes include a lot of financial jargon and terminology.
Do some research before you risk your hard-earned dollars. While real estate is often a wise investment, that doesn't mean it's risk-free. And each property is unique and comes with its own advantages and disadvantages.
123. Flip Houses
Flipping houses requires more startup capital and is riskier than some of our other suggestions. If you have the money and are willing to take on that risk, the payoff can be incredible.
It helps to have some real estate experience. Even if you're new to house flipping, though, you can learn everything you need to know online.
On a similar note, it helps if you can do some of the work yourself. For example, you'll have a head start if you know how to handle wiring, plumbing, painting, or even landscaping. Otherwise, you'll need to work with experts to take care of those tasks.
The reason house flipping is risky is that the market can change, and there's no guarantee you'll find a buyer. And if you do, your property might not sell for what you hoped.
By researching carefully, you can avoid some of the risks. Make sure you understand the details of this gig before you dive in.
124. Flip Collectibles
Flipping collectibles is a fun side hustle whether you're a collector yourself or not.
There's a wide range of options, from Pokemon cards to comic books to coins and much more. The key is understanding the value of the items you're working with.
To find hidden gems, look for estate sales, flea markets, auctions, and yard sales. People often don't know the value of their belongings, or they just want to get clutter off their hands.
When you find something good, you can resell it on eBay, Facebook Marketplace, or Craigslist. Finding your ideal customers will depend on the type of collectible you're selling.
With comic books and some antiques, you can sell directly to stores.
---
Unique Side Hustle Ideas
These side hustles don't necessarily fall within one specific category and some of them are very particular. From selling your hair and jewelry to selling breast milk and becoming a surrogate, there might be something here for you.
125. Sell Your Hair
Here's a unique side hustle for anyone with long hair. You can only do this once a year or so, but it's basically passive income.
At HairSellOn, you can post your hair for sale and potentially find a buyer. The site even has a calculator to estimate what you can earn.
The site accepts any type of human hair, including white or silver hair and dreadlocks.
In general, you'll get the best offers if the hair you're selling is at least five inches long. And "virgin" hair, which hasn't been dyed or otherwise treated, commands the best prices.
Why do people buy hair? According to HairSellOn, it could be for scientific or artistic reasons. In some cases, it's for cleaning up oil spills—hair is apparently very absorbent. And, of course, it's sometimes used to make wigs and other hairpieces.
126. Turn Your Car Into a Billboard
This side hustle might not be for you if your car is your pride and joy. But if you're willing to turn your vehicle into a rolling billboard, you could make $300 or more a month.
With car wrap advertising, companies pay to have large vinyl sheets attached to your car. The vinyl displays an eye-catching advertisement.
Vinyl wraps are safe for your paint, which means that after a campaign, you can remove them without damage. You can also accept or decline campaigns based on your preferences.
Wrapify lets you choose a full, partial, or lite wrap or a car topper. You'll need to drive within a specific area. And the more you drive, the more you get paid, up to 35 miles per day.
With Carvertise, you answer some questions about your driving habits. The company will then match you with appropriate brand partners. You'll get paid based on your mileage.
127. Grow and Sell Produce
The idea behind this side hustle is to share fresh, ripe food with your community. You don't need a whole farm or even a single acre. If you have a balcony or windowsill, you can grow and sell fresh herbs.
Ripe Near Me hopes to shake up the food system and make it easier for everyone to access fresh fruit and vegetables. As part of that goal, they connect growers with potential customers.
A search on the site near Denver, Colorado, found people selling raspberries, eggplants, duck eggs, and much more. In Austin, Texas, there were offers for oregano, chilies, and figs.
When you list food for sale, you can set your own price and add photos. You'll also mark each item as either growing or ripe, so people know if it's ready to buy now.
128. Become a Friend
With RentAFriend, you can earn $20 to $50 per hour just for being someone's (strictly platonic) friend.
This might seem a little weird at first, but there are a lot of reasons someone might be looking for a friend. Customers include people with disabilities and seniors, travelers, people new to their town, and more.
Many adults find it challenging to make new friends, and RentAFriend simplifies the process. Think of it as a one-on-one version of Meetup.com.
The site currently has more than 620,000 friends available.
When you sign up to be a friend, you'll create a profile to help people find you. Applications aren't always open, but you can sign up to be notified when they are.
129. Get Paid To Lose Weight
HealthyWage is a site that pays people for reaching their chosen goal weight.
If you're trying to lose weight, you can use the app to, essentially, place a bet that you'll succeed. According to HealthyWage, putting money on the line helps people stay motivated.
Use the calculator and enter the amount you want to lose to see how much you could win. Then, go ahead and place your bet.
If you reach your target, you'll receive a payout of up to $10,000. If you don't, you forfeit your bet.
Payments are in the form of PayPal or check.
As with any weight loss plan or diet, consider talking to your doctor before you start.
130. Provide Expert Advice
According to JustAnswer, their experts earn an average of $2,000 to $7,000 each month. That's pretty good money for sharing your expertise with people who need it.
JustAnswer currently features 12,000 experts in 700 categories. They include doctors, lawyers, mechanics, and many others.
Some of the "general" categories on the site cover relationships, etiquette, genealogy, and firearms. No matter what field you're an expert in, we think it's worth applying.
To qualify, provide your social security number, identification, and any licenses or certifications that back up your knowledge.
The site performs a background check. Once you've been accepted, you'll receive the tools you need to begin answering questions and earning money.
The application process usually takes two weeks or less.
You choose your hours and respond to questions only when you want to. Payments are through PayPal, Venmo, or direct deposit.
131. Sell Jewelry
Do you have jewelry you bought or inherited that you never wear? Consider selling it for extra cash.
eBay is always an option, but you can also try Worthy, a site that specializes in jewelry auctions.
Use the site to sell diamond rings, necklaces, bracelets, and earrings. You can also auction loose diamonds, watches, and other pieces.
Worthy's auctions follow a three-step process. First, send in your jewelry. The site's gemologists clean and photograph your items. They then have them appraised by third-party experts.
Next, your jewelry is posted for auction to professional buyers. You can set a reserve price and watch as your auction proceeds.
When the auction closes, you get paid within two to four business days. How easy is that?
Worthy has an impressive 4.8-star rating on Trustpilot with more than 2,000 reviews.
132. Modeling Side Hustle
We think all our readers are beautiful. But even if you feel you're more on the average side, you can consider a modeling side hustle.
Photographers are always looking for regular people to appear in stock photography. You could even be a hand or foot model.
Check out online job boards and Craigslist to find gigs.
When you find something, do some research to ensure you don't agree to anything sketchy. Unfortunately, some people out there will try to take advantage of aspiring models.
This side hustle is easy to get started with, as all you need is yourself and transportation to shooting locations. A professional portfolio can help you land work, but you may be able to build one from your first few jobs.
133. Sell Baked Goods
Do you have a flair for whipping up tasty treats like cookies and cakes? Maybe your family and friends always rave about your baking.
If so, you might be looking at a lucrative side hustle, as baked goods never go out of style.
You can sell your goodies at fairs, farmers markets, corporate events, or even online. People love to buy homemade-yet-professional treats for events like weddings and baby showers.
Before you start, look up local regulations to see what you'll need in the way of licenses and permits. These costs, along with ingredients and equipment, will make up the bulk of your expenses.
134. Makeup Artist
Makeup artists are a crucial part of events like weddings and photoshoots. If you enjoy doing your friends' makeup, or even just your own, this gig could be for you.
First, find out if you need a makeup artist license where you live. Many states don't require a license.
Next, build a portfolio showcasing your skills. Offer to practice creating looks for your friends and family and take high-quality photos. You can then post these photos on Instagram or create a website for your new business.
Keep in mind that once you get going, you'll need makeup that suits all complexions and skin tones. Quality makeup is pricey, and tools and products are one expense you probably shouldn't skimp on.
This side hustle is pretty scalable since you can offer additional services like skincare, eyelash extensions, and more.
Beginner makeup artists charge an average of $30 to $50 for a session.
135. Start A Catering Side Hustle
This side hustle is optimal for anyone who loves cooking.
To narrow down your market, you can specialize in weddings, corporate events, or dinner parties. You can also specialize in a specific cuisine.
Make sure you understand the laws and licensing regulations for your state. You'll probably need a catering license. If you plan to serve alcohol, you might need a separate liquor license as well.
Catering is a pretty scalable gig. You can start out handling small events by yourself. As you work up to large events, you'll need help. You can either hire employees or work with freelance catering staff.
136. Become a Surrogate
Being a surrogate allows you to carry a baby for someone who isn't able to do so. This isn't something to take lightly.
But if you decide to become a surrogate, you'll help someone achieve the family of their dreams, and you'll be compensated well.
There are strict medical, legal, and emotional requirements for surrogate mothers. You'll likely need to be between the ages of 21 and 45 and have a BMI (body mass index) of 30 or less. You'll also need to have had a successful previous pregnancy.
You and the parents you work with will need to agree to a surrogacy contract, which an attorney will draft.
Find more information about the process and the requirements at surrogate.com and check out this New York Times article. While the article is from a parent's perspective, it sheds light on the entire process.
Surrogates can earn anywhere from $30,000 to $85,000.
137. Sell Breast Milk
If you're a nursing mom, you can sell extra breast milk to other parents.
You probably won't make a ton of money doing this, but you can make a few extra bucks. More importantly, you'll be helping a fellow parent feed their hungry baby.
Only The Breast (OTB) is a site that makes it easy to sell (or donate) your extra breast milk. You can set your own price and work out the deals directly with buyers.
A common price for breast milk on OTB is $1.00 per ounce.
OTB offers guidelines for safely selling your milk, including tips on everything from payment methods to pasteurization. All you need to pasteurize milk is a stove, a stainless steel pot, and a kitchen thermometer.
138. Become An Extra In A Movie
This side gig is easiest for people who live in New York or Los Angeles. Even if you live in a smaller city or town, though, there's a chance you can get hired as an extra in a movie or TV show.
An extra is anyone who appears in the background of a production in a non-speaking role. You might also hear them called "background" actors.
Look on social media and Craigslist for casting calls in your area to land your first role.
Backstage.com is another great resource for gigs, but you'll need to become a member. Pricing plans start at $8.33 per month.
All you need to get hired is a headshot, and you can even use a phone selfie.
The amount you'll earn as an extra depends on a few factors, but a common rate is $100 to $200 per day.
139. Create A Subscription Box
According to research and consulting company IMARC Group, the subscription box market will grow to $65 billion by 2027.
You can get in on this growing industry by starting your own subscription box.
Cratejoy makes it incredibly easy to launch your subscription. They help with each step of the process, from launch to marketing to payments.
All you have to do is come up with a creative idea and then make or source the items in your boxes. That's all!
On Cratejoy marketplace, listing your subscription box is free. For every sale you make, you pay a transaction fee of 1.25% plus $0.10.
There's also an option to set up your own custom website for $39 per month.
When it comes to pricing your box, you choose how much to charge. Check out this pricing example from Cratejoy, which describes a $30 subscription with 500 subscribers. Even after expenses, you would earn $58,500 per year!
140. Create Custom Gifts For People
Customized gifts are always in demand. Wedding and baby showers and corporate anniversaries are just some of the events people use these gifts for.
If you're crafty, you can create items like jewelry, magnets, and keychains yourself. Etsy and Shopify are ideal for selling these homemade gifts.
If you have creative ideas but want to outsource the actual product creation, you can work with a print-on-demand company. Redbubble and Printful are good options.
Customizations you can offer include names, special dates, company slogans, and much more. Couples' gifts that feature each person's name or initials are also immensely popular.
141. Organize People's Homes
Marie Kondo's book, "The Life-Changing Magic of Tidying Up," has sold more than four million copies in the U.S. alone. She even has a show on Netflix called Tidying Up.
Basically, people are desperate for help keeping their homes tidy and organized.
If home organization is something you're good at, people will pay for your skills. And according to Kondo, at least, you'll be changing their lives for the better.
This job doesn't have many barriers to entry. You don't need a license or specific tools or equipment. You can learn organizing strategies and tips that you don't already know from YouTube and other online resources.
The tricky part is marketing your services. Try offering free sessions to friends and family in exchange for before-and-after photos and testimonials.
You can earn $75 per hour or more as an experienced home organization professional.
142. Become A Life Coach
Life coaches help people reach their personal and professional goals. If this sounds appealing, you could earn $50 an hour or more with this hustle.
You don't need official credentials to become a life coach. A certificate or training can help you appear professional and legitimate to potential clients, however. Check out the International Coaching Federation or The Life Coach School.
Choosing a specialty will help you stand out in a saturated market. You might offer to coach introverts, small business owners, or people who want to improve their health.
Next, decide how you want to offer coaching services. You can work with people online, over the phone, in person, or a combination.
This is one gig where networking and word of mouth will help immensely when it comes to finding clients. Once you have a few happy customers, you'll find people lining up for your services.
143. Start A Meal Planning Side Hustle
Meal planning is a great fit for anyone who's passionate about food, health, nutrition, or all of the above. It helps to have some nutrition knowledge, but it's not a requirement.
Consider focusing on a specific niche, such as plant-based, keto, or gluten-free foods. Another option is to create meals that are especially budget-conscious or fast. Narrowing your focus will help you find customers and stand out from the crowd.
Think about how you want to get your meal plans to your clients. Will you sell pre-packaged plans on a site like Etsy or email custom plans directly to each person?
You can charge more for custom meal plans, but selling premade plans offers passive income.
144. Sell Old Electronics
Some smartphone users upgrade every year, while others wait until their phone is falling apart. Regardless of which end of the spectrum you fall, you might have at least one old phone sitting around.
Decluttr makes it fast and easy to sell old phones and other tech.
Use the site to search for your device and get an instant quote. Mail your phone or other items in with a free shipping label. When Decluttr receives your shipment, you'll get paid the next day. Easy, right?
Even if your device is in rough shape, you can sell it using Decluttr. Just make sure to accurately select a condition (good, poor, or faulty) when you get your instant valuation.
Decluttr promises to pay the best rates for your used tech.
Here's one example. For a 256g iPhone X on AT&T, in good condition, they're currently offering $182. For the same phone in poor condition, they'll still pay $109.20.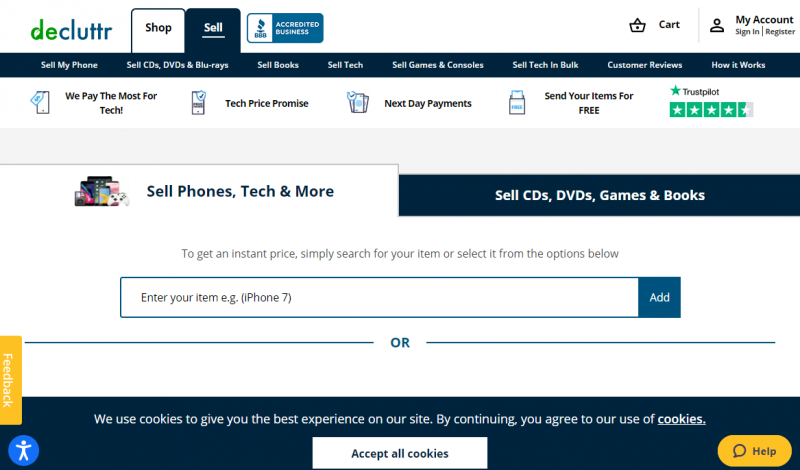 145. Sell Paintings and Other Artwork
The starving artist cliche might exist for a reason, but plenty of artists make good money.
Etsy seller DrawYourPortrait, who specializes in pet portraits, is a Star Seller with 53,840 sales. They charge $45 and up for a painting of one pet.
LindaReneePottery has 5,614 sales for her shop, where she sells handmade mugs, bowls, and more.
If Etsy isn't your thing, try selling your artwork locally at art fairs, markets, galleries, or via Facebook Marketplace.
Your expenses and earning potential depend on the type of artwork you make and the work you put in.
Marketing your work is a huge part of this side hustle. If you like posting on Instagram or TikTok, you can start by showcasing your work there.
---
FAQ Side Hustle Ideas
Here's some more info to help you understand side hustles. We'll cover what side hustles are, why you might want one, and what to look for in a good hustle.
What Is A Side Hustle?
A side hustle is any job you take "on the side" to earn extra money and supplement your primary income. Side hustles can get you anything from a few dollars a week to thousands of dollars per month. They sometimes even wind up replacing your nine-to-five job if they're successful enough.
Most side hustles involve some entrepreneurial activity and ingenuity. Because you'll need to work around what's probably already a packed schedule, you'll have to be clever about fitting your side hustle into your life.
Why Do I Need a Side Hustle?
Side hustles come with many benefits besides increasing your income. From reducing financial risk to expanding the possibilities of your lifestyle, side hustles create opportunities you wouldn't have otherwise.
● Diversifying your Sources of Income: You've probably heard about diversifying your portfolio, but have you heard of diversifying your sources of income? When you rely on a single income source, your life may be disrupted if that source is interrupted or eliminated. You can reduce this risk by bringing in money from multiple sources. Then, if one income stream goes away, you still have money coming in to cushion the blow.
● Increase your Savings: Increasing your savings is always a good idea. Employing a side hustle is a great way to set money aside and budget for the future.
● Create an Emergency Fund: Side hustles are also an amazing way to create a substantial emergency fund. If you put all of your side hustle income into your new emergency fund, you'll quickly have a sizable cushion against unexpected events. 
● Accelerate your Debt Repayment: If there's one thing that you absolutely must do to ensure a successful financial future, it's paying down your debt. This is especially true for consumer debt with high-interest rates. Side hustles let you easily accelerate your debt repayment plans.
● Save to Invest and Retire: Responsible investing is one thing that sets the wealthy apart from working stiffs. And a side hustle is a great way to get an investment fund started. This step is crucial as you begin to think about your retirement. So many Americans and people across the world have inadequately saved for their golden years. Don't be one of them. Start a side hustle, invest your money, and enjoy your retirement.
● Save to Start a Business: If you want to go into business for yourself, a side hustle is a fantastic way to gather the necessary capital.
● Save for a Vacation: Maybe you just want to enjoy yourself a little bit more. There's nothing wrong with that! Side hustles can allow you to take an extra vacation every year without dipping into the savings you earn at your nine-to-five.
● Help Others: Many people want to help family members, friends, or even strangers meet their needs. This is a laudable goal, and it's one that a side hustle can go a long way toward realizing. Using the money from a side hustle to help others is a great way to make a difference.
What Makes a Good Side Hustle?
You might have another idea for a side hustle that isn't on this list. The sky's the limit when it comes to unique and creative ways to make money. But not every idea is a winner—so what exactly makes for a good side hustle?
● Scalability: Our favorite side hustles are highly scalable. In other words, it's possible to grow them exponentially as you work at them. Scalable businesses create the potential for truly limitless income, and they can improve or even replace your current nine-to-five job. Eventually, you may be able to hire employees to take some of the work off your shoulders.
● Passion: Side hustles are definitely a lot of work. Even passive gigs require effort to get started. This means you should look for something that you find enjoyable and that you're passionate about. This is the easiest way to ensure you don't burn out or quit before you realize your goals. After all, do you really want to start what amounts to a second job if you don't like what you're doing?
How To Start A Side Hustle?
Side hustles have exploded in popularity over the past couple of years. This means that for any new hustle you want to start, there's someone to guide you as you get started. All you have to do is start exploring your idea online, and you'll find tons of tips and help.
Some side hustles require nothing more than motivation and enthusiasm to begin. Others might require training and certification. We cover a range of gigs above and offer advice on how to dive into each one. There are also so many online resources and side hustle books you can read to help you get started.
---
Final Thoughts
Inflation, rising housing costs, and other financial woes are hitting working people hard. Aside from just making some fun money, side hustles can help offset these very real worries.
Whatever your goals and whatever skills and startup money you have or don't have, there's a side hustle for you. With so many hustles on our list, there's something for everyone.
With a little hard work and passion, you'll be making an extra $1,500 or more per month in no time.
Up Next
Get our free Side Hustle Handbook with the best strategies to multiply your income sources today.
Plus our best money tips delivered straight to your inbox.

Amy Besen is a freelance finance writer who covers topics including the gig economy, small business funding, and FinTech. Before starting her writing business in 2019, Amy worked in financial services for 12 years. She believes in helping people access the tools and knowledge they need to make better decisions about money.