Ellevest Review 2023: A Robo-Advisor Designed by Women for Women
Ellevest is a subscription-based robo-advisor specifically focusing on the financial needs of women.

Reviewed By

Ricardo Pina

Many or all of the products featured on this page are from our sponsors who compensate us. This may influence which products we write about and where and how the product appears on a page. However, this does not influence our evaluations. Our opinions are our own. Here is a list of our partners and here is how we make money.
---
The information provided on this page is for educational purposes only. The Modest Wallet is a financial publisher that does not offer any personal financial advice or advocate the purchase or sale of any security or investment for any specific individual.
Ellevest is a robo-advisor service primarily created to serve women by providing investing, coaching, retirement, and banking solutions, and allowing women to manage their money wisely.
Ellevest was founded by and is currently led by Sallie Krawcheck, a former investment management executive from Merrill Lynch and Citigroup. Ellevest's mission is to help women in achieving their financial goals by building broadly-diversified investment portfolios and by also providing cash management solutions.
The company's investment approach relies on time-tested portfolio allocation strategies and on profound research about women's investment goals and behavior towards money to offer a niche service that caters to their individual unique needs.

Quick Summary: Ellevest is a robo-advisor service primarily created to serve women by providing investing, coaching, retirement, and banking solutions, and allowing women to manage their money wisely. The company's investment approach relies on time-tested portfolio allocation strategies.
Promotion: One month free
Pros:
No account minimums

Relatively low fees

Goal-oriented investing

Access to financial planners

Female-focused investing
Cons:
No-tax loss harvesting

Limited investment options
---
What is Ellevest?
Ellevest is a robo-advisor, which means that they offer an investment advisory along with money management solutions by using computer algorithms that determine the best course of action and portfolio allocations for each of their clients.
When it comes to portfolio management, the Ellevest constructs each client's portfolios by using broadly-diversified exchange-traded funds (ETFs) that cover 21 different asset classes, which is higher than the number of asset classes most robo-advisors cover.
Ellevest relies on this combination of asset classes, which leaves out real estate investment trusts (REITs), and they believe it is the best way to enhance returns and mitigate risks based on their more than 1,875 hours of iterations under 7,000 simulations covering around 500 different economic scenarios.
The company's portfolio of services includes solutions for:
Investment management
Banking
Individual coaching
Retirement planning.
---
How Does Ellevest Work?
Broadly speaking, Ellevest offers four main services, including banking, investing, retirement and coaching.
Account Types
At the time of writing, Ellevest offers individual accounts (i.e., taxable investment accounts), as well as retirement accounts (i.e., traditional IRA, Roth IRA, and SEP IRA).
Opening an Account
Opening an account with Ellevest is very easy, and can be completed online. Users start by creating a username and password, and after that, they will be prompted to provide further contact and financial information, and they will have to choose between Ellevest's three different membership plans.
Finally, the algorithm will determine the best course of action for their investments or retirement accounts.
Unlike other robo-advisors, Ellevest does not charge a percentage on the amount of assets under management. Instead, they charge a monthly membership fee for each of the plans they currently offer.
At the time of writing, Ellevest's available memberships are the following:
Ellevest Essential — provides access to investing, learning, banking, and coaching solutions.
Ellevest Plus — provides access to all of the above, plus retirement planning.
Ellevest Executive — provides access to all the features and services offered by Ellevest, including one called multi-goal investing (which is not available for the other two plans).
---
Ellevest Features
Ellevest comes with a wide range of features. We have summarized the most important features below:
| | |
| --- | --- |
| Account Minimum | $0 |
| Fees | Essential ($1 per month), Plus ($5 per month) and Executive ($9 per month) |
| Fund Fees | 0.05% to 0.10% per year; 0.13% to 0.19% for Ellevest Impact Portfolios |
| Investment Types | Core Portfolio (ETFs) and Impact Portfolios (ETFs and Mutual Funds) |
| Account Types | Taxable, Traditional IRA, Roth IRA, SEP IRA and asset allocation advice on 401(k) accounts |
| Platform | Web-based and mobile apps (iOS and Android) |
| Assets Under Management | Over $1 billion |
| Promotion | One Month Free |
| Socially Responsible Investing | |
| Fractional Shares | |
| Portfolio Rebalancing | |
| Tax-Loss Harvesting | |
| Support | Phone and Email |
Ellevest Investing
Ellevest investing is the primary service offered by this robo-advisor, consisting of the design of a customized investment portfolio for the client using time-tested investment strategies that mitigate risks and generate steady returns over the long term.
The robo-advisor creates each client's portfolio by following an algorithm that determines the optimal percentage that should be allocated to each of the asset classes recommended by the Ellevest — and it achieves this by buying exchange-traded funds (ETFs), which are financial vehicles that hold a basket of securities that aim to track a certain benchmark index for that particular asset class.
These ETFs are low-cost investment funds, and they cover the following asset classes at the moment:
US Large Cap Growth
US Large Cap Value
US Mid Cap Growth
US Small Cap Value
US Small Cap Value
International Developed Markets
Emerging Markets
US Intermediate-Term Bonds
US Short-Term Bonds
US High-Yield Bonds
US Intermediate-Term Municipal Bonds
US Short-Term Municipal Bonds
US High-Yield Municipal Bonds
US TIPS Bonds
International Developed Markets Bonds.
Local Currency Emerging Market Bonds.
US Dollar Emerging Market Bonds.
FDIC Cash.
US Real Estate.
International Real Estate.
Ellevest's investment philosophy relies on time-tested strategies that follow a similar approach to Modern Portfolio Theory (MPT), which aims to generate the highest percentage of return possible, given a certain level of risk.
Additionally, this investment strategy relies on long-term holding periods to smooth the impact of short-term market volatility on the portfolio's returns. Studies show that this can be achieved by holding a portfolio as-is, without trying to time the market's tops and bottoms.
Portfolios are constructed based on the client's financial goals, which means that the allocation suggested for a retirement account may not be the same as one recommended for vacationing or for college planning.
As of this writing, the following goals are supported by Ellevest's system:
Purchasing a home
Starting a business
College planning
Retirement
Vacations and all-expense-included trips and experiences
Wealth generation.
Depending on the goal selected by the client, Ellevest will suggest a monthly contribution to the portfolio and a portfolio mix that should eventually deliver the funds expected to cover the expenses associated with those goals.
Ellevest Learning
Ellevest provides learning opportunities for its clients. One way they do this is by educating them with tips about money management, investing, and other similar topics that may be helpful in the process of achieving their financial goals.
These educational tools include individual coaching sessions, video blogs, written articles, courses, guides, and other similar forms of content.
Ellevest Banking
Ellevest aims to become a one-stop shop for money management solutions and services for its clients, and with that goal in mind, they provide banking products, including a savings and checking account known as "Save" and "Spend," respectively.
These accounts are FDIC-insured for up to $250,000, and they are issued by Coastal Community Bank. The accounts do not require a minimum balance to be opened, and they don't charge maintenance or overdraft fees.
The account comes with a Mastercard World debit card issued by the same bank, and Ellevest will reimburse any withdrawal fees incurred, including ATM fees — except for International ATM fees.
An interesting feature offered by Ellevest's bank accounts is the round-up feature, which will automatically transfer the change resulting from a transaction, up to the next dollar, to the Save account. This money can be added to the investment account afterward.
Ellevest Coaching
Ellevest offers its clients the opportunity to engage in one-on-one consultations with qualified financial planners with multiple years of experience in advising people — especially women — and helping them make the right financial decisions for their individual needs and goals.
The goal of this program is to assist clients in determining their financial goals while encouraging the right habits to achieve them. The cost of these coaching sessions starts at $125 for non-members and $62.50 for members.
All of the sessions offered by Ellevest aim to cover specific topics, such as budgeting, career coaching, retirement planning, and debt management. The company also offers unlimited access to a Certified Financial Planner (CFP) if the client needs it.
Ellevest Retirement
Ellevest offers retirement planning and retirement account management services that follow the robo-advisor's portfolio allocation algorithms, while also performing periodic adjustments as someone advances towards retirement age.
Individuals can either open a Roth IRA or SEP IRA account with Ellevest, or they can roll over their 401(k) or 403(b). They can also transfer any active IRA account they may have with another provider.
Ellevest does not charge a percentage fee on the balance it manages for retirement accounts, but users do have to sign up for the Plus or Executive package to be granted access to this service.
Ellevest Multi-Goal Investing
Ellevest permits up to six different customized investment accounts, all created to achieve a specific financial goal. The robo-advisor is designed to build a portfolio that aims to achieve the goals set on each account, and there's a wide range of goals users can decide to set, including retirement, starting a business, taking a vacation, or experiencing a one-off adventure.
According to Ellevest's research, the likelihood that users achieve their goals increases when those goals can be measured. People feel increasingly motivated when they can continuously see their progress.
Ellevest's platform allows users to check their progress via a user-friendly tracking app.
Impact Investing
Ellevest offers users the chance to invest in what they call "Intentional Impact" portfolios, which are designed for investment in initiatives that they consider good choices in terms of how they are shaping a better world for women and mankind as a whole.
There are 13 specific areas of portfolio focus, including workplace diversity, greenhouse gas emissions, waste and water management, and human rights, among others. Make sure you read our ESG Investing guide to learn more about this.
This product is only available for Ellevest Private Wealth clients and these are some of the vehicles the company promotes to build these portfolios:
Private Debt Fund – provides funds to small and mid-sized businesses in emerging economies that require the money to grow.
Small Business Loan Fund – these loans benefit women in the US and minority small business owners.
Direct Private Real Estate Fund – this fund provides opportunities for purchasing and renovating properties owned (or to be owned) by women and families that have been affected by substance abuse.
Renewable Energy Fund – this portfolio is specifically designed for investment in income-producing renewable solutions and sustainable energy sources.
Public and Private Equities Fund – a fund that invests in health care businesses with innovative solutions intended to disrupt their respective markets/segments.
Investment Asset Classes
Ellevest builds its clients' portfolios by incorporating a set of 21 different asset classes tracked by a group of ETFs the company has carefully vetted.
These asset classes include variable and fixed-income securities, but do not include real estate investment trusts (REITs).
The idea behind the high number of asset classes included — which are higher than the industry average — is to incorporate higher returns without sacrificing the degree of diversification required to mitigate risks over the long term.
The asset classes included are:
US large-cap, mid-cap, and small-cap equities (growth and value)
International developed markets equities
Emerging market equities
Short-term US bonds
US federal and municipal high-yield bonds
Short-term and mid-term municipal bonds
US TIPS bonds
International developed countries bonds
Local currency emerging market bonds
US dollar emerging market bonds
FDIC cash
US & International real estate.
Ellevest App
Ellevest offers a mobile app for its members that is only available for iOS devices (iOS runs on devices newer than the iPhone 5.) and Android devices through the Google Play Store.
Ellevest Private Wealth Management
Ellevest's Private Wealth solution is available for clients with a net worth higher than $1 million, and it grants them access to the company's premium services, including the Intentional Impact Investing portfolios, and personalized assistance from Ellevest's team of qualified financial advisors.
The pricing of these services is not publicly disclosed. Ellevest requires that prospective clients get in touch by using a form available within their website.
---
Ellevest Pricing & Fees
Unlike other robo-advisors, the Ellevest business model functions via memberships and subscription fees, rather than percentage-based fees charged on the balance of the accounts held with the company.
As a result, Ellevest is potentially one of the cheapest robo-advisors, with its basic membership starting at just $1 per month.
Following is an overview of the three packages offered by Ellevest as of this writing:
Ellevest Essential — $1 per month: Essential clients have access to investing, learning, banking, and coaching products, and they get 20% off on all coaching sessions.
Ellevest Plus — $5 per month: Plus clients have access to investing, learning, banking, retirement, and coaching products, and they get 30% off on all coaching sessions.
Ellevest Executive — $9 per month: Executive clients have access to investing, learning, banking, multi-goal investing, and coaching products, and they get 50% off on all coaching sessions.
Ellevest also offers a Private Wealth Management solution that is only available for clients who invest $1 million or more. The fees and pricing details for this service are not publicly disclosed.
---
Ellevest Pros
A niche robo-advisor conceived primarily for women
Low-cost investing, banking, and retirement planning services
Broad range of asset classes included in the portfolios
Execution, custodian, and other similar fees are included in the membership fee.
Access to human advisors via the coaching module
Ellevest's goal-based investing feature allows clients to easily plan for their future and invest in it
Decent price offered for coaching sessions for members
Nice zero-fee bank accounts
---
Ellevest Cons
No tax-loss harvesting feature
No high-risk portfolio for clients who want to expose some of their capital to higher beta securities
Clients have no control of their portfolio allocation mix or the individual securities included in them
---
Ellevest Alternatives
There are other robo-advisors you should also consider before making any decisions. Make sure you fully understand what you need from a robo-advisor.
Betterment
Betterment has fairly similar, but more advanced than those offered by Ellevest, as of this writing. For example, Betterment currently offers a high-beta portfolio from Goldman Sachs and a fixed-income portfolio from Blackrock, both of which give customers a wider range of alternatives when it comes to how they decide to allocate their funds.
Additionally, Betterment also optimizes its portfolios to take advantage of tax losses via tax-loss harvesting features, which increase returns over time.
On the other hand, it is important to note that Betterment charges a percentage fee on the balance of their clients, which makes it a more expensive alternative compared to the low monthly fees charged by Ellevest. Read our full Betterment review to learn more.
M1 Finance
M1 Finance has a few things in its favor compared to Ellevest. First, they do not charge any fees for managing their clients' accounts. Additionally, they offer their clients the chance to take a loan against their portfolios in case they need it, and they allow them to build customized portfolios where they can include stocks and ETFs of their choosing.
Furthermore, they offer virtually the same services Ellevest does (except for perhaps the coaching services).
However, M1 Finance and Ellevest both lack certain features, such as a tax-harvesting program. Read our full M1 Finance review to learn more.
| | | | |
| --- | --- | --- | --- |
| | | | |
| Our Rating | | | |
| Fees | $1 per month (Essential), $5 per month (Plus) and $9 per month (Executive) | $0 | Digital — 0.25%/yr and Premium — 0.40%/yr |
| Minimum Investment | $0 | $100 ($500 for retirement accounts) | $0 |
| Promotion | One Month Free | Get up to $500 (*when you sign up for M1 and make a deposit of $1,000 or more within 14 days). | Get 1 year managed for free |
| Highlight | Can help reduce overall taxation of your portfolio | Margin loans available at low interest rates with $5K invested | Multiple portfolio options and customization |
| Best For | Values-based investing and financial planning tools | Zero-fee management and solid portfolio customization | Automatic rebalancing and goal-based tools |
| | | | |
---
Who Is Ellevest Best For?
Ellevest is, to a certain extent, a niche service that primarily targets women, and the company prides itself as one that has a profound understanding of women's needs. That being said, Ellevest does emphasize that they accept individuals of any gender.
Though Ellevest accepts clients of any gender, most of the products have been designed to serve women more effectively. That slant makes it difficult to recommend this robo-advisor for men. But anyone can find plenty of other alternatives that offer similar — or even more advanced — features.
But even with the features that the other services offer, one thing to keep in mind is that Ellevest's fees are among the lowest in the robo-advisory industry, which makes it an appealing choice for those who might decide to save money without regard to the fact that Ellevest was primarily conceived for women.
---
Ellevest FAQ
We've found some of the most frequently asked questions with regards to Ellevest, and the following are our answers.
Does Ellevest charge a fee on my investments?
No. Ellevest only charges a monthly subscription fee for the three different packages it offers, and a one-time payment for its coaching sessions.
How much do Ellevest's memberships cost?
Memberships start at $1 per month (for Ellevest Essential)  and go as high as $9 per month  (for Ellevest Executive).
Can I withdraw my money at any time with Ellevest?
Yes, users can withdraw money from their accounts at any point, as long as the money has been in the account for at least 5 days. Withdrawals are usually processed within 7 business days, and the custodian service is Folio.
Does Ellevest offer Tax Loss Harvesting?
Ellevest implements a Tax Minimization Methodology (MMT) for its Digital and Premium clients only. This methodology consists of liquidating all the securities that have produced a taxable loss first while also minimizing the sale of securities that have produced a taxable gain when a portfolio rebalancing is performed.
Is there a minimum investment requirement with Ellevest?
Even though Ellevest does not require a minimum deposit to open an account, there's a minimum threshold of $1 to $240 required to benefit from all the features and portfolio choices recommended by the robo-advisor.
Does Ellevest offer 401(k) rollover?
Yes. Ellevest will provide the user with detailed instructions to perform the rollover.
Account Minimum: $0
Fees: $1 per month (Essential), $5 per month (Plus) and $9 per month (Executive)
Promotion: One month free
---
Final Thoughts
Ellevest is a robo-advisor that was primarily conceived for women, and its services have been designed to serve their unique needs.
Ellevest's investment management, retirement planning, banking, and coaching services are well-thought-out, and they rely on time-tested strategies. The service also offers a professional team of qualified advisors to provide their clients a top-notch experience.
Additionally, Ellevest's membership fees are fairly low, which increases its appeal for clients who may be looking for a cheap but decent robo-advisory service.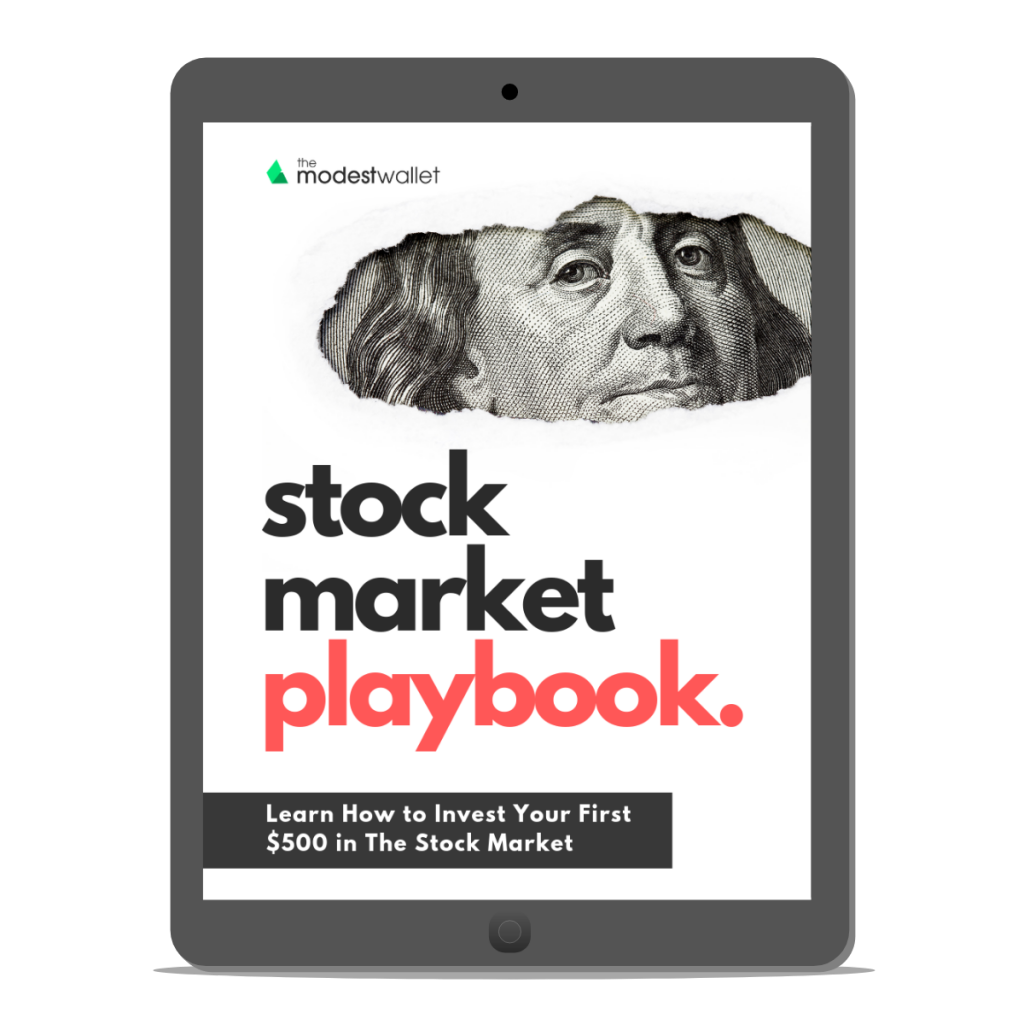 Get our free Stock Market Playbook to learn how to invest your first $500 in the stock market.
Plus our best money tips delivered straight to your inbox.

Alejandro is a financial writer with 7 years of experience in financial management and financial analysis. He writes technical content about economics, finance, investments, and real estate and has also assisted financial businesses in building their digital marketing strategy. His favorite topics are value investing and financial analysis.