Ellevest Review 2023: Features, Pros, and Cons
Many or all of the products featured on this page are from our sponsors who compensate us. This may influence which products we write about and where and how the product appears on a page. However, this does not influence our evaluations. Our opinions are our own. Here is a list of our partners and here is how we make money.
---
The information provided on this page is for educational purposes only. The Modest Wallet is a financial publisher that does not offer any personal financial advice or advocate the purchase or sale of any security or investment for any specific individual.
Ellevest is an automated digital investment service primarily created to serve women by providing investing, coaching, retirement, and banking solutions and allowing women to manage their money wisely.
Ellevest was founded by and is currently led by Sallie Krawcheck, a former investment management executive from Merrill Lynch and Citigroup. Ellevest's mission is to help women in achieving their financial goals by building broadly-diversified investment portfolios and by also providing cash management solutions.
The company's investment approach relies on time-tested portfolio allocation strategies and on profound research about women's investment goals and behavior towards money to offer a niche service that caters to their individual unique needs.

Bottom Line: Ellevest is a fintech company offering services to women. Ellevest provides its users with an array of financial services, including investing, coaching, retirement, and banking solutions. The company's investment approach relies on time-tested portfolio allocation strategies.
| | |
| --- | --- |
| Account minimum | |
| Account fees | |
| Portfolio construction | |
| Accounts supported | |
| Customer support | |
| Features and tools | |
| Security | |
| Ease of use | |
| Educational resources | |
---
What is Ellevest?
Ellevest is an automated digital investment platform, which means that they offer investment advisory along with money management solutions by using computer algorithms that determine the best course of action and portfolio allocations for each of their clients.
When it comes to portfolio management, Ellevest constructs each client's portfolios by using broadly-diversified exchange-traded funds (ETFs) that cover 21 different asset classes, which is higher than the number of asset classes most robo-advisors cover.
Ellevest relies on this combination of asset classes, which leaves out real estate investment trusts (REITs), and they believe it is the best way to enhance returns and mitigate risks based on their more than 1,875 hours of iterations under 7,000 simulations covering around 500 different economic scenarios.
The company's portfolio of services includes solutions for:
Investment management
Banking
Individual coaching
Retirement planning.
---
How Does Ellevest Work?
Broadly speaking, Ellevest offers four main services, including banking, investing, retirement, and coaching.
Account Minimum
Ellevest does not require a minimum investment to open an account, but some portfolios require a minimum deposit to be made for the algorithm to allocate resources accordingly. Those amounts can range from $1 to $240, depending on the alternative the customer selects.
In addition, the Ellevest Private Wealth Management program is only accessible to individuals with an account balance exceeding $1 million.
Account Types
At the time of writing, Ellevest offers individual accounts (i.e., taxable investment accounts) as well as retirement accounts (i.e., traditional IRA, Roth IRA, and SEP IRA).
Opening an Account
Opening an account with Ellevest is very easy and can be completed online. Users start by creating a username and password, and after that, they will be prompted to provide further contact and financial information, and they will have to choose between Ellevest's three different membership plans.
Finally, the algorithm will determine the best course of action for their investments or retirement accounts.
Unlike other robo-advisors, Ellevest does not charge a percentage on the amount of assets under management. Instead, they charge a flat monthly membership fee.
---
Ellevest Features
Ellevest comes with a wide range of features. We have summarized the most important features below:
| | |
| --- | --- |
| Account Minimum | $0 (minimum investment for some portfolios range between $1 to $240) |
| Fees | $12 per month or $129 a year |
| Fund Fees | 0.05% to 0.10% per year (Core Portfolios); 0.10% to 0.17% (Impact Portfolios) |
| Investment Types | Core Portfolios (ETFs) and Impact Portfolios (ETFs and Mutual Funds) |
| Account Types | Taxable, Traditional IRA, Roth IRA, SEP IRA, and asset allocation advice on 401(k) accounts |
| Platform | Web-based and mobile apps (iOS and Android) |
| Assets Under Management | Over $1.5 billion |
| Promotion | None |
| Socially Responsible Investing | |
| Fractional Shares | |
| Portfolio Rebalancing | |
| Tax-Loss Harvesting | |
| Support | Phone and Email |
Ellevest Investing
Ellevest investing is the primary service offered by this robo-advisor, consisting of the design of a customized investment portfolio for the client using time-tested investment strategies that mitigate risks and generate steady returns over the long term.
The robo-advisor creates each client's portfolio by following an algorithm that determines the optimal percentage that should be allocated to each of the asset classes recommended by the Ellevest — and it achieves this by buying exchange-traded funds (ETFs), which are financial vehicles that hold a basket of securities that aim to track a certain benchmark index for that particular asset class.
These ETFs are low-cost investment funds, and they cover the following asset classes at the moment:
US Large Cap Growth
US Large Cap Value
US Mid-Cap Growth
US Small Cap Value
US Small Cap Value
International Developed Markets
Emerging Markets
US Intermediate-Term Bonds
US Short-Term Bonds
US High-Yield Bonds
US Intermediate-Term Municipal Bonds
US Short-Term Municipal Bonds
US High-Yield Municipal Bonds
US TIPS Bonds
International Developed Markets Bonds
Local Currency Emerging Market Bonds
US Dollar Emerging Market Bonds
FDIC Cash
US Real Estate
International Real Estate
Ellevest's investment philosophy relies on time-tested strategies that follow a similar approach to Modern Portfolio Theory (MPT), which aims to generate the highest percentage of return possible, given a certain level of risk.
Additionally, this investment strategy relies on long-term holding periods to smooth the impact of short-term market volatility on the portfolio's returns. Studies show that this can be achieved by holding a portfolio as-is without trying to time the market's tops and bottoms.
Portfolios are constructed based on the client's financial goals, which means that the allocation suggested for a retirement account may not be the same as one recommended for vacationing or for college planning.
As of this writing, the following goals are supported by Ellevest's system:
Purchasing a home
Starting a business
College planning
Retirement
Vacations and all-expense-included trips and experiences
Wealth generation.
Depending on the goal selected by the client, Ellevest will suggest a monthly contribution to the portfolio and a portfolio mix that should eventually deliver the funds expected to cover the expenses associated with those goals.
Ellevest Learning
Ellevest provides learning opportunities for its clients. One way they do this is by educating them with tips about money management, investing, and other similar topics that may be helpful in the process of achieving their financial goals.
These educational tools include individual coaching sessions, video blogs, written articles, courses, guides, and other similar forms of content.
Ellevest Banking
Ellevest aims to become a one-stop shop for money management solutions and services for its clients, and with that goal in mind, they provide banking products, including savings and checking accounts known as "Save" and "Spend," respectively.
These accounts are FDIC-insured for up to $250,000, and they are issued by Coastal Community Bank. The accounts do not require a minimum balance to be opened, and they don't charge maintenance or overdraft fees.
The account comes with a Mastercard World debit card issued by the same bank, and Ellevest will reimburse any withdrawal fees incurred, including ATM fees — except for International ATM fees.
An interesting feature offered by Ellevest's bank accounts is the round-up feature, which will automatically transfer the change resulting from a transaction, up to the next dollar, to the Save account. This money can be added to the investment account afterward.
Ellevest Coaching
Ellevest offers its clients the opportunity to engage in one-on-one consultations with qualified financial planners with multiple years of experience in advising people — especially women — and helping them make the right financial decisions for their individual needs and goals.
The goal of this program is to assist clients in determining their financial goals while encouraging the right habits to achieve them. The cost of these coaching sessions starts at $125 for non-members and $62.50 for members.
All of the sessions offered by Ellevest aim to cover specific topics, such as budgeting, career coaching, retirement planning, and debt management. The company also offers unlimited access to a Certified Financial Planner (CFP) if the client needs it.
Ellevest Retirement
Ellevest offers retirement planning and retirement account management services that follow the robo-advisor's portfolio allocation algorithms while also performing periodic adjustments as someone advances toward retirement age.
Individuals can either open a Roth IRA or SEP IRA account with Ellevest, or they can roll over their 401(k) or 403(b). They can also transfer any active IRA account they may have with another provider.
Ellevest does not charge a percentage fee on the balance it manages for retirement accounts, but users do have to sign up for the Plus or Executive package to be granted access to this service.
Ellevest Multi-Goal Investing
Ellevest permits up to six different customized investment accounts, all created to achieve a specific financial goal. The robo-advisor is designed to build a portfolio that aims to achieve the goals set on each account, and there's a wide range of goals users can decide to set, including retirement, starting a business, taking a vacation, or experiencing a one-off adventure.
According to Ellevest's research, the likelihood that users achieve their goals increases when those goals can be measured. People feel increasingly motivated when they can continuously see their progress.
Ellevest's platform allows users to check their progress via a user-friendly tracking app.
Impact Investing
Ellevest offers users the chance to invest in what they call "Intentional Impact" portfolios, which are designed for investment in initiatives that they consider good choices in terms of how they are shaping a better world for women and mankind as a whole.
There are 13 specific areas of portfolio focus, including workplace diversity, greenhouse gas emissions, waste and water management, and human rights, among others. Make sure you read our ESG Investing guide to learn more about this.
This product is only available for Ellevest Private Wealth clients, and these are some of the vehicles the company promotes to build these portfolios:
Private Debt Fund: provides funds to small and mid-sized businesses in emerging economies that require the money to grow.
Small Business Loan Fund: these loans benefit women in the US and minority small business owners.
Direct Private Real Estate Fund: this fund provides opportunities for purchasing and renovating properties owned (or to be owned) by women and families that have been affected by substance abuse.
Renewable Energy Fund: this portfolio is specifically designed for investment in income-producing renewable solutions and sustainable energy sources.
Public and Private Equities Fund: a fund that invests in healthcare businesses with innovative solutions intended to disrupt their respective markets/segments.
Investment Asset Classes
Ellevest builds its clients' portfolios by incorporating a set of 21 different asset classes tracked by a group of ETFs the company has carefully vetted.
These asset classes include variable and fixed-income securities but do not include real estate investment trusts (REITs).
The idea behind the high number of asset classes included — which are higher than the industry average — is to incorporate higher returns without sacrificing the degree of diversification required to mitigate risks over the long term.
The asset classes included are:
US large-cap, mid-cap, and small-cap equities (growth and value)
International developed markets equities
Emerging market equities
Short-term US bonds
US federal and municipal high-yield bonds
Short-term and mid-term municipal bonds
US TIPS bonds
International developed countries' bonds
Local currency emerging market bonds
US dollar emerging market bonds
FDIC cash
US & International real estate.
Ellevest App
Ellevest offers a mobile app for its members that is only available for iOS devices (iOS runs on devices newer than the iPhone 5.) and Android devices through the Google Play Store.
Ellevest Private Wealth Management
Ellevest's Private Wealth solution is available for clients with a net worth higher than $1 million, and it grants them access to the company's premium services, including the Intentional Impact Investing portfolios and personalized assistance from Ellevest's team of qualified financial advisors.
The pricing of these services is not publicly disclosed. Ellevest requires that prospective clients get in touch by using a form available on their website.
---
Ellevest Portfolio Construction
Ellevest offers three different alternatives to manage its customers' assets. These are the Ellevest Core Portfolio, Impact Portfolio, and Private Wealth Management solutions. Here, we break down the methodologies followed by this provider to allocate assets for each of those approaches.
Ellevest Core and Impact Portfolio
The Ellevest Core Portfolio is made up of multiple asset classes. Low-cost exchange-traded funds (ETF) are used to create this portfolio, and the weight of each asset class is determined based on the unique financial goals and risk tolerance levels of each customer.
The company focuses on these six elements to manage investments on behalf of its customers and select the financial assets that go into them accordingly.
Asset allocation
Investment selection
Goal-based portfolios created around risk capacity
Investment plan recommendations
Realistic forecasts using Monte Carlo simulation
Ongoing portfolio management
The Core Portfolio invests in 21 different asset classes, including stocks, bonds, and real estate — via REITs — to create a highly diversified investment portfolio. These asset classes have subsets based on the size of the companies that issue the financial instruments (large, mid, and small caps), their geographical location (domestic or international), the type of issuer (municipal, federal, corporate), or their category (value or growth).
Like most other robo-advisors, Ellevest relies on the principles of modern portfolio theory (MPT) to build its portfolios. This means that the algorithm checks the results of multiple combinations of asset classes until it identifies the one that yields the highest return with the lowest possible risk.
In addition, Ellevest's investment accounts are considered goal-based portfolios. When they set up a portfolio, investors can choose among various goals, including saving for the down payment of their first home, starting a new business, building a retirement fund, funding their kid's college, building wealth, or taking a vacation.
The investment horizon for each of these goals is different, and it is one of the factors considered by the algorithm to determine the risk tolerance of the customer.
Finally, the Ellevest robo-advisor is designed to perform periodical rebalances of the investment account to make sure the weights of each asset class on the portfolio stay in line with the target allocations set forth in the beginning.
The same methodology outlined above is used to build the Ellevest Impact Portfolio. However, the company replaces the ETFs they traditionally use for the Core Portfolio with others that deliver nearly exact returns but that solely invest in companies that have high ESG standards.
The firm claims that more than half of the account balance of the Impact Portfolio goes toward ETFs that focus on investments that "help advance women" in the workplace.
Ellevest Forecasts of Expected Portfolio Returns
Ellevest aims to provide more realistic forecasts of expected returns for their automated investing portfolios by accounting for several real-world factors that most forecasts ignore. They target a 70% likelihood of goal achievement rather than the typical 50%, which means their forecasts tend to be lower but also more accurate and achievable.
Rather than simply averaging annual returns, they factor in the compounding of returns and how volatility and cash flows impact individuals' actual performance over time. Their models incorporate more frequent extreme downside market scenarios that match historical data, leading to conservative forecasts.
They also use a time-varying capital market model that bases future returns on current asset valuations and the principle of mean reversion, providing more accurate short and long-term projections.
Taxes, fees, and inflation are incorporated into the taxable account forecasts to reflect real-world achievable returns. Portfolio risk is reduced over the life of the goal through "glide paths," and this is accounted for in the forecasts. However, the forecasts ultimately depend on economic assumptions and models that may not predict markets with accuracy.
While aimed at a higher likelihood of achievement, there are no guarantees. Users should treat the forecasts as estimates rather than guarantees, as actual performance will depend mainly on asset allocation and fees regardless of the advisor. The forecasts can provide a general sense of progress towards goals but should not be relied upon too heavily.
Ellevest Private Wealth Management Program
The Ellevest Private Wealth Management program is tailored for clients with at least $1 million in investable assets. It provides a more comprehensive wealth management service compared to Ellevest's basic investment advisory offerings.
As a fiduciary, Ellevest collaborates closely with clients to understand their financial goals, risk tolerance, and impact priorities. They then design customized globally diversified portfolios with allocations to global equities, bonds, and alternative investments to help clients achieve their goals.
Within equities, they take both a passive and active approach, selecting funds and securities that research shows can lead to better performance based on diversity, governance, and sustainability practices. For fixed income, they construct individualized municipal bond ladders tailored to each client's tax and liquidity needs.
Ellevest seeks out alternative investments that offer diversification, lower correlations, impact potential, and competitive returns. This includes investments in areas like private debt, affordable housing, and renewable energy. Portfolios are rebalanced as needed while minimizing taxes and trading costs. Ellevest also advises clients on Opportunity Zone funds to help offset capital gains taxes.
For clients interested in impact investing, Ellevest constructs Intentional Impact portfolios focused on supporting women and people of color through gender and racial justice-focused investments. The key differences between this program and basic advisory services are the greater customization, access to alternative investments, and focus on impact investing for higher net worth clients.
---
Ellevest Pricing & Fees
Unlike other robo-advisors, Ellevest is a subscription-based service that offers two service packages. The basic tier offers access to the Core and Impact portfolios and costs $12 per month or $129 per year.
The membership comes with access to five goal-specific accounts, features various retirement planning tools, and gives the customer discounts on 1:1 human, financial advisory sessions.
Ellevest also offers a Private Wealth Management solution that is only available for clients who invest $1 million or more. A flat annual management fee of 0.90% is charged to customers who enroll in this service.
Finally, the Intentional Impact Portfolios offered by Ellevest as part of its Private Wealth Management solution charge a 0.30% fee on top of the baseline fee mentioned above to create portfolios that invest solely in companies that have high ESG ratings and that are pushing for positive changes on gender equality in the workplace and other social agendas.
In addition to these service packages, Ellevest offers access to a team of Certified Financial Planners (CFPs) who can provide advice on a wide range of financial matters. For customers who sign up for the basic package, there is 50% off the cost of each session.
Meanwhile, non-customers who want to get access to year-round human advice from the Ellevest team are charged a flat fee of $1,999 per year for unlimited access. In addition, a 30-minute and 60-minute consultation with a CFP costs $398 and $698, respectively.
---
Ellevest Customer Support
In general, reaching out to a customer support representative from Ellevest is not an easy process. Like many financial services firms in this space, Ellevest has created a Help Center that offers answers to the most frequently asked questions made by users.
However, in case you have further questions about the service or need to troubleshoot an issue with the platform, there are no phone numbers available on the main website for non-customers.
Customers can reach out to customer support via this e-mail: [email protected], and they can also submit a request or support ticket from the Help Center.
Ellevest is not an accredited institution with the Better Business Bureau (BBB). They have a 1.7 stars rating on the BBB website from 6 customer reviews. According to the site, they have received 37 complaints in the past 3 years and have solved 10 of them in the past 12 months.
Other than that, the site does not feature customer reviews, and its Trustpilot account has only received 4 reviews, most of which have been negative. Since the business is not BBB-accredited and the Trustpilot account has not been claimed by Ellevest, we can't verify that these opinions, comments, and reviews are accurate or come from true customers.
---
Ellevest User Experience
Customers can log into their Ellevest account by using either the company's website or via its iOS and Android-supported mobile applications. The platform has been designed with beginners in mind, and this makes it highly intuitive.
Since Ellevest is, first and foremost, a robo-advisor, most of the features and tools guide the user toward creating a portfolio with the help of an algorithm. The first step to do this is to select one Ellevest's investing goals, which include:
Building Wealth
Retirement on My Terms
A Place to Call Home
Kids are Awesome
Start a Business
Big Splurge
The system will estimate, based on how much money the user would like to have to consider that this goal has been achieved, how much the person has to contribute every month to the goal-specific account, and the proposed portfolio allocation to achieve those goals.
Ellevest uses algorithms and Monte Carlo simulations to estimate the expected return of each portfolio and works from that point forward to calculate the required contributions.
Users can turn to the web-based platform and the mobile apps to set up an account, deposit and withdraw money, scheduling 1:1 consultations with a financial advisor, and creating new goal-specific accounts.
On the Google Play Store, the Ellevest App has received 4.2 stars from a total of 725 reviews and has been downloaded by more than 10,000 users. Meanwhile, on the Apple App Store, Ellevest has received 4.7 stars from over 5,000 user ratings.
---
Ellevest Security
Ellevest Inc. is a firm registered with the United States Securities and Exchange Commission (SEC) to act as a financial adviser. The assets held with this provider are under the custody of one of America's largest investment banks — Goldman Sachs.
In case the company goes out of business, the assets are safe as Goldman Sachs is a registered broker-dealer whose customer assets are covered by SIPC insurance. This insurance policy covers up to $500,000 in securities and cash, including up to $250,000 in cash alone.
According to the website SSL Trust, the Ellevest.com website is free from malware, spam, and viruses after passing 90 different security tests. In addition, the site's SSL certificates passed all tests, meaning that data can be safely transferred to this provider via its forms and platform.
---
Ellevest Educational Resources
Ellevest has a library of resources for beginner investors that they can tap in to increase their knowledge about personal finances, the financial market, retirement planning, and other similar topics.
For customers, the company makes available a Learn center where they can get access to worksheets and workshops. Worksheets are templates used for various purposes, including budgeting, tracking expenditures, several calculators, and a vacation planner.
For non-members, these worksheets are available at a cost in the Ellevest Store. Meanwhile, the platform also offers access to virtual seminars called workshops that discuss topics like budgeting, investing basics, and retirement planning.
Users can also sign up for a newsletter called What the Elle where the company shares its latest product updates, workshops, learning materials, and other resources. For non-members, there is a basic glossary that can be accessed from the Help Center that provides detailed explanations for certain topics, such as what a broker-dealer, 401(k), and capital gains are.
---
Ellevest Pros Explained
A financial service for women: Ellevest is a financial services provider that primarily caters to women by offering them access to the financial markets and assistance to build investment portfolios easily with the help of algorithms.
Low investment costs: The cost of investing with Ellevest is relatively low at $12 per month, and they also provide access to a sophisticated passively-managed investing solution called Private Wealth Management.
Access to human advisors: Ellevest provides access to human advisors via an initial 15-minute 1:1 consultation with a Certified Financial Planner (CFP), paid consultations for regular subscribers, and unlimited access to Private Wealth clients.
Diversified robo-advisor offerings: A total of 21 different asset classes are included in the Ellevest Core Portfolio for adequate diversification.
Access to goal-based investing: Through goal-based investing, customers can get a thoroughly-conceived plan to achieve their financial goals and track their progress in real-time via the Ellevest platform.
Solid security features: Ellevest's assets are in the custody of a top-notch investment bank — Goldman Sachs — and are covered by SIPC insurance.
---
Ellevest Cons Explained
Not for DIY investors: It is not possible to build portfolios without the help of the robo-advisor or incorporate individual stocks into existing portfolios.
Not for investors with low account values: The subscription model looks cheap on the surface, but for a client with less than $15,000, the annual management fee exceeds 1% of the account value. This is higher than the average charged by most asset management firms.
No tax loss harvesting: Investors using Ellevest's robo-advisory features have no access to tax-loss harvesting.
---
Ellevest Alternatives
There are other robo-advisors you should also consider before making any decisions. Make sure you fully understand what you need from a robo-advisor.
Ellevest vs. Betterment
Betterment has fairly similar, but more advanced than those offered by Ellevest, as of this writing. For example, Betterment currently offers a high-beta portfolio from Goldman Sachs and a fixed-income portfolio from Blackrock, both of which give customers a wider range of alternatives when it comes to how they decide to allocate their funds.
Additionally, Betterment also optimizes its portfolios to take advantage of tax losses via tax-loss harvesting features, which increase returns over time.
On the other hand, it is important to note that Betterment charges a percentage fee on the balance of their clients, which makes it a more expensive alternative compared to the low monthly fees charged by Ellevest. Read our full Betterment review to learn more.
Ellevest M1 Finance
M1 Finance has a few things in its favor compared to Ellevest. First, they do not charge any fees for managing their clients' accounts. Additionally, they offer their clients the chance to take a loan against their portfolios in case they need it, and they allow them to build customized portfolios where they can include stocks and ETFs of their choosing.
Furthermore, they offer virtually the same services Ellevest does (except for perhaps the coaching services).
However, M1 Finance and Ellevest both lack certain features, such as a tax-harvesting program. Read our full M1 Finance review to learn more.
| | | | |
| --- | --- | --- | --- |
| | | | |
| Our Rating | | | |
| Fees | $12 per month | $0 | Digital — 0.25%/yr and Premium — 0.40%/yr |
| Minimum Investment | $0 | $100 ($500 for retirement accounts) | $0 |
| Promotion | None | Get up to $500 (*when you sign up for M1 and make a deposit of $1,000 or more within 14 days). | Get 1 year managed for free |
| Highlight | Can help reduce the overall taxation of your portfolio | Margin loans available at low interest rates with $5K invested | Multiple portfolio options and customization |
| Best For | Values-based investing and financial planning tools | Zero-fee management and solid portfolio customization | Automatic rebalancing and goal-based tools |
| | | | |
---
Who Is Ellevest Best For?
Ellevest is, to a certain extent, a niche service that primarily targets women, and the company prides itself as one that has a profound understanding of women's needs. That being said, Ellevest does emphasize that they accept individuals of any gender.
Though Ellevest accepts clients of any gender, most of the products have been designed to serve women more effectively. That slant makes it difficult to recommend this robo-advisor for men. But anyone can find plenty of other alternatives that offer similar — or even more advanced — features.
But even with the features that the other services offer, one thing to keep in mind is that Ellevest's fees are among the lowest in the robo-advisory industry, which makes it an appealing choice for those who might decide to save money without regard to the fact that Ellevest was primarily conceived for women.
---
Notable Ellevest Updates and News
On August 6, 2022, Ellevest announced that it raised $53 million during its Series B funding round led by BMO and Contour Venture Partners.
On July 11, 2023, Ellevest shared its latest edition of the Women's Financial Health Index, a report that tracks how women's finances are shaping up in the United States by measuring a set of 12 different indicators, including employment, pay gap, inflation, and gender-specific rights.
---
Ellevest FAQ
We've found some of the most frequently asked questions with regard to Ellevest, and the following are our answers.
Does Ellevest charge a fee on my investments?
No. Ellevest only charges a monthly subscription fee and a one-time payment for its coaching sessions.
How much do Ellevest's memberships cost?
The basic tier offers access to the Core portfolio and costs $12 per month or $129 per year.
Can I withdraw my money at any time with Ellevest?
Yes, users can withdraw money from their accounts at any point as long as the money has been in the account for at least 5 days. Withdrawals are usually processed within 7 business days, and the custodian service is Folio.
Does Ellevest offer Tax Loss Harvesting?
Ellevest implements a Tax Minimization Methodology (MMT) for its Digital and Premium clients only. This methodology consists of liquidating all the securities that have produced a taxable loss first while also minimizing the sale of securities that have produced a taxable gain when a portfolio rebalancing is performed.
Is there a minimum investment requirement with Ellevest?
Even though Ellevest does not require a minimum deposit to open an account, there's a minimum threshold of $1 to $240 required to benefit from all the features and portfolio choices recommended by the robo-advisor.
Does Ellevest offer 401(k) rollover?
Yes. Ellevest will provide the user with detailed instructions to perform the rollover.
---
Final Thoughts
Ellevest is a robo-advisor that was primarily conceived for women, and its services have been designed to serve their unique needs.
Ellevest's investment management, retirement planning, banking, and coaching services are well-thought-out, and they rely on time-tested strategies. The service also offers a professional team of qualified advisors to provide their clients a top-notch experience.
Additionally, Ellevest's membership fees are fairly low, which increases its appeal for clients who may be looking for a cheap but decent robo-advisory service.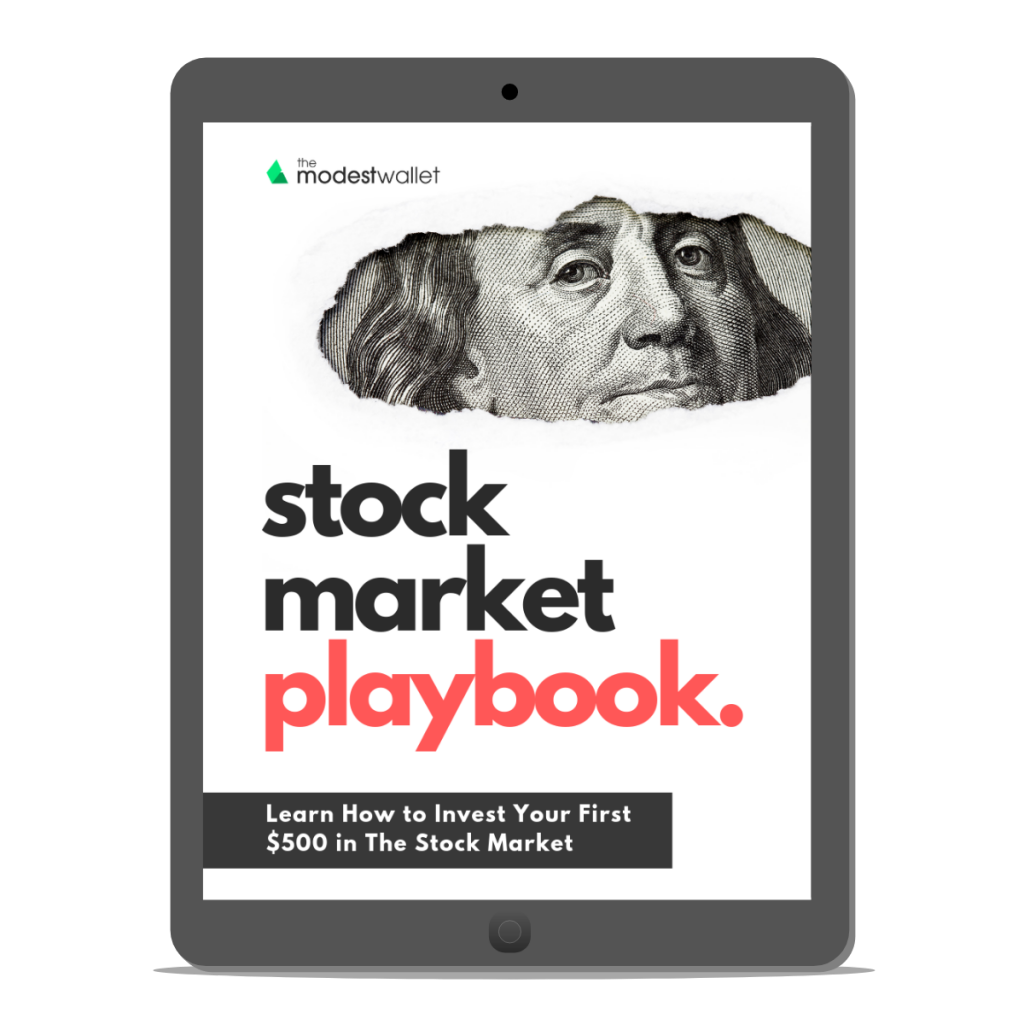 Get our free Stock Market Playbook to learn how to invest your first $500 in the stock market.
Plus our best money tips delivered straight to your inbox.

Alejandro is a financial writer with 7 years of experience in financial management and financial analysis. He writes technical content about economics, finance, investments, and real estate and has also assisted financial businesses in building their digital marketing strategy. His favorite topics are value investing and financial analysis.