From saving, making, and investing your money, we help you make the best financial decisions so you worry less about money and spend more time doing the things you love.
Investing in stocks as a beginner can be an intimidating process, so we've put together a step-by-step guide to help you get started.

Sign up for This Just In — The most interesting stories in stocks, crypto, and all things money straight to your inbox in 5 minutes or less.
We believe that managing your money well should be simple
you don't have to be a
money expert with a
finance degree
With the right education and tools we can all learn how to be more effective
with our money and learn
how to make more
Let's take this journey to
financial freedom together!
Advertiser Disclosure
This website receives compensation for products or services you obtain through the links on this site. How we make money.
Investing
Whether you're looking to work towards a specific savings goal or you simply want to start growing your money — there is now a range of short term investment options
Read More »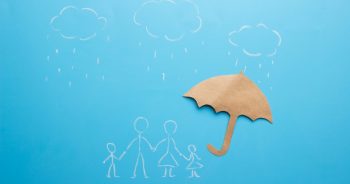 Saving
When faced with an emergency situation, the last thing you need is to be thinking about how you're going to manage to cover the costs that come along with it.
Read More »
Saving
To make the most of your money you need to know where it's going, so learning how to track expenses is a key skill to improve your financial wellbeing. Most
Read More »