Fundrise Review 2023: Features, Pros, and Cons
Many or all of the products featured on this page are from our sponsors who compensate us. This may influence which products we write about and where and how the product appears on a page. However, this does not influence our evaluations. Our opinions are our own. Here is a list of our partners and here is how we make money.
---
The information provided on this page is for educational purposes only. The Modest Wallet is a financial publisher that does not offer any personal financial advice or advocate the purchase or sale of any security or investment for any specific individual.
Real estate has always been an excellent investment option for people wanting to grow their wealth over time. However, many people face the challenge of not knowing where to invest, what to invest in, and how much to invest. That's where Fundrise comes to the rescue.
One of the best and easiest options for investors to get into real estate are REITs (Real Estate Investment Trusts). These types of real estate investments offer investors a chance to diversify their portfolios while reducing risk. Fundrise is among the most popular online platforms providing real estate investment services and makes it easy to invest in REITs.
In this Fundrise review, we'll have a critical look at the tool and its features. We also check out other aspects of the platform and find out if it's worth trying.

Quick Summary: Fundrise is an online real estate platform that allows investors access to a portfolio filled with dozens of real estate projects — each one carefully handpicked and proactively developed with the goal of growing their net worth.
Promotion: Advisory fee waived (*12 months)
---
What Is Fundrise?
Fundrise is an online platform that allows any investor to profit from the growing real estate industry. The company uses a value investing approach to drive returns for investors.
Founded in 2012, Fundrise is one of the biggest real estate investment platforms out there. It was also one of the first platforms that wanted to empower the individual investor and provide institutional-quality real estate investments at low cost. They use software and technology to lower costs and fees for their investors to maximize returns.
So far, the company has more than 150,000 investors, invested in over 5.1 billion dollars of real estate, and paid out more than $100 million in net dividends. With an average return of 10.1%, Fundrise is a good choice for investors interested in increasing their real estate profits.
---
How Does Fundrise Work?
With Fundrise at your fingertips, you can directly invest in private market real estate through diversified, low-cost portfolios instead of having an institution investing your money for you. The platform essentially cuts out the middle-man, which reduces the company's expenses and keeps your fees low.
Once you have selected your account level, the platform distributes your money across multiple diversified funds and REITs that fit your overall strategy. This means that you don't have to pick your REITs or individual deals. Moreover, Fundrise constantly acquires new assets and adds them to your portfolio to ensure you benefit from the performance real estate is known for.
---
How to Open a Fundrise Account
Opening an account at Fundrise is quite easy and takes about five to ten minutes. There are only a few steps to take before you can invest on the platform:
Use the website or mobile app to sign up and enter your e-mail address, password, and personal information, such as name, social security number, and date of birth.
Tell Fundrise about your goals and investment amount before selecting an account level and potentially an investment plan.
Fundrise builds a dynamic portfolio of a dozen handpicked real estate projects that fit your desired strategy.
From there, you monitor and manage your investments using the Fundrise dashboard.
Earn cash over time and watch your portfolio grow.
---
Fundrise Features
Fundrise has many bells and whistles that are perfect for all types of investors who want to add real estate to their investment portfolios.
| | |
| --- | --- |
| Minimum Investment | $10 (Starter Portfolio), $1,000 (Basic Plan), $5,000 (Core Plan), $10,000 (Advanced Account Level), $100,000 (Premium Account Level) |
| Account Fees | 0.85% (Asset Management Fee) and 0.15% (Advisory Fee) |
| Time Commitment | 5+ years |
| Offering Types | Debt, Equity and Preferred Equity |
| Property Types | Commercial Real Estate (CRE), Residential and Single Family |
| Advertised Returns | 10.1% (Average returns) |
| Distributions | Varies by Project |
| Regions Served | 50 States |
| Secondary Market | |
| Accreditation Required | |
| Self-Directed IRA | |
| 1031 Exchange | |
| Support | Phone and Email |
Low Investment Minimums
If you are looking for a real estate investing platform that allows you to invest with only a handful of dollars, Fundrise is for you. The initial investment minimum of just $10 is perfect for investors with small balances and those who want to get their feet wet in real estate.
Available to Non-Accredited Investors
While many real estate crowdfunding platforms require you to be an accredited investor, Fundrise allows just about any investor from the U.S. (citizens and permanent residents) to invest money on the platform.
Dividend Reinvestment
The Fundrise Dividend Reinvestment Program (DRIP) enables you to reinvest dividends automatically without any extra charges. This is a great feature as the money you earn can be reinvested to help you make more money.
Self-Directed IRA Accounts
The platform allows you to invest with traditional or Roth IRAs held at Millenium Trust Company. While it's an excellent option for people planning for retirement, keep in mind that the platform charges an annual fee of $125 in addition to their standard fees.
Fundrise iPO
This iPO is an "internet Public Offering", allowing investors to buy shares of Fundrise's parent company as an early-stage investment in Fundrise's growth. In contrast to traditional IPOs, the shares are not listed on an exchange and can't be publicly traded. There are no costs associated with this investment, but the minimum investment is $1,000.
Goal-Based Investing
At Fundrise, investors with the Basic account level and upwards can plan long-term (of more than five years) investments — such as a large purchase or retirement — and use the goal tracker to see if they are on track. This feature shows how your portfolio could grow with constant investments, capital appreciation, and dividend payments and gives recommendations on steps you need to take to achieve it.
Access to eREITs
This feature is available to all investors who have signed up for the Core account level and above. Fundrise's eREITs are private, non-registered funds that invest in real estate according to a specific investment objective.
Easy-to-Use Platform
Setting up an account with Fundrise is very straightforward and takes only a few minutes. The platform and its accompanying dashboard are designed to streamline the real estate investment process and make investing simpler and more transparent.
Redemption Program
Fundrise allows its investors to redeem their non-introductory eREIT and eFund shares prematurely. However, these redemptions are subject to penalties, ranging from 3% if you only hold shares between 90 days and three years to 0% if you hold shares for five or more years. In contrast, you get your initial investment back if you redeem Introductory Shares within the 90-day introductory period.
Access to Private Offerings
A feature limited to the Premium account level is the access to specialized private funds that become available periodically. Such offerings are highly illiquid equity funds that vary in risk, return profile, and investment time horizons.
---
Fundrise Account Levels
Fundrise offers five different account levels that all have different initial investment amounts. After choosing an account to start with, investors can easily upgrade their account to unlock more features, benefits, and additional investment products.
| | Starter | Basic | Core | Advanced | Premium |
| --- | --- | --- | --- | --- | --- |
| Initial Investment | $10 | $1,000 | $5,000 | $10,000 | $100,000 |
| Dividend reinvestment | | | | | |
| Auto-Invest | | | | | |
| Create & Manage Goals | Limited | | | | |
| Invest via IRA | | | | | |
| Customize Portfolio Strategy | | | | | |
| Directly Allocate to Funds | | | | | |
| Access to Investor Relations Team | | | | | |
| Access to Registered Products | | | | | |
| Access to Non-Registered Products | | | | | |
| Access to Plus Plans | | | | | |
| Periodic Accredited Offerings | | | | | |
| Access to Fundrise iPO | | | | | |
Starter
If you are a new investor and want to try out Fundrise, the Starter account-level may be the perfect choice for you. You can start investing with as little as $10 and get access to the following features:
Penalty-free redemption options at quarterly intervals
Dividend reinvestments
Ability to auto-invest
Access to registered products
90 days of advisory fees waived for every friend you successfully refer to Fundrise
Basic
The Basic account level requires a minimum investment of $1,000. Besides all the essentials of the Starter account level, it offers:
The ability to create and manage investment goals
Investing via IRA accounts
Access to the Fundrise iPO
Core
If you are looking for a way to increase customization and take control of your portfolio, the Core account level is a popular choice. The initial investment required is $5,000. The Core account includes all the benefits mentioned above, plus access to:
A customized portfolio strategy based on your unique investment objective
Greater diversification across more real estate projects
Available non-registered products such as eREITs
180 days of advisory fees waived for every friend you successfully refer to Fundrise
Advanced
If you have at least $10,000, you can invest through the Advanced account. This account level provides more sophisticated strategies that have a higher return potential. Benefits include:
Access to Plus plans to allocate a portion of your portfolio in real estate strategies that evolve over time
Direct investments into eFunds
270 days of advisory fees waived for every friend you successfully refer to Fundrise
Premium
Ultimately, an initial investment of $100,000 gives you access to the Premium account, which caters to premium investors. The features to expect in addition the all the ones mentioned before are:
Priority support from the team
The option to schedule a call with a knowledgeable investment team member
Access to private funds that periodically become available
365 days of advisory fees waived for every friend you successfully refer to Fundrise
---
Fundrise Strategies
Fundrise uses a combination of real estate strategies with different risk levels and expected annualized return rates. Fundrise employs them "to build well-rounded, resilient portfolios targeted to deliver strong results" that suit their investor's strategy and risk profile. The four strategies are Fixed Income, Core Plus, Value Add, and Opportunistic.
Fixed Income
The Fixed Income strategy aims to generate above-market results by providing real estate-backed loans and creative financing solutions. This strategy is the most conservative of the four strategies. It has the lowest overall risk level and the lowest total return with 6% to 8% per year. However, income investors might prefer this strategy as cash flows directly after the acquisition, and expected income returns sit between 6% and 8%.
Core Plus
Fundrise's Core Plus is a moderate strategy focusing on stabilized, cash-flowing real estate with a long investment horizon . The company aims to buy quality residential and industrial assets below market value in growing markets and add value through its asset management. Expected annual returns range from 8% to 10%. Fundrise further expects first cash flow after six to 12 months with an annual income return of 4% to 6%.
Value Add
Fundrise's Value Add Strategy specializes in acquiring reasonably-priced residential real estate below replacement cost and investing capital to make them more competitive. The focus lies on growing markets with a scarcity of affordable rental housing. This riskier strategy typically brings in returns between 10% and 12%. However, it usually takes more than a year until cash flows and income returns range from 2% to 4%.
Opportunistic
The riskiest strategy is the Opportunistic one. Fundrise targets underutilized properties in great locations in the most dynamic markets and uses its in-house expertise to remodel them. While these projects take the most time and are the most complex, potential returns of 12% to 15% justify the effort. This strategy is the least interesting for income investors as it takes at least two to three years until cash flows and income returns are below 2%.
---
How Do You Make Money with Fundrise?
While payouts differ from user to user, most people will receive them in one of two ways: dividends or returns. While dividends are more recurring, returns from the increased value of an asset usually make for a larger percentage of your overall returns. Here are the historical annual returns of Fundrise clients:
| | Fundrise | Public U.S. REITs | S&P 500 |
| --- | --- | --- | --- |
| 2022 (Q1) | 3.49% | -5.27% | -4.60% |
| 2021 | 22.99% | 39.88% | 28.71% |
| 2020 | 7.31% | -5.86% | 18.40% |
| 2019 | 9.16% | 28.07% | 31.49% |
| 2018 | 8.81% | -4.10% | -4.38% |
| 2017 | 10.63% | 9.27% | 21.83% |
Dividends (Income)
Dividends are a great way to create consistent cash flow and passive income, making them attractive for real estate investors. They are the distribution of income earned from your real estate investments.
Typically, Fundrise distributes dividends to its investors every quarter. These payments can be reinvested through the company's dividend reinvestment plan once you enable the feature. However, dividends are not guaranteed as they are expected to fluctuate throughout the year.
Capital Appreciation
Next to dividends, your real estate investments can also generate profits through appreciation in value. However, while (capital) appreciation usually represents a bigger portion of the overall return, you must wait until the asset's investment term expires to receive your big payday.
In the case of Fundrise, this means the amount that your account's value increases without adding any principal or dividend reinvestments. This is different from the traditional value appreciation of real estate because Fundrise investors deploy their money in funds instead of individual deals.
---
Fundrise Pricing and Fees
The company charges investors a mere 1% in fees per year, consisting of a 0.15% advisory fee, which can be waived under certain circumstances, and a 0.85% management fee. These fees are better than the typical 0.3% advisory fees or the 1% account management fee many platforms in the financial industry charge.
Besides, investors don't have to pay any transaction fees, sales commissions, or fees for enabling features. However, Fundrise may charge additional development or liquidation fees for their work on a specific project.
---
Fundrise Security
Your data is safe as the platform uses bank-level security and AES bit symmetric key encryption to ensure there are no hacks or attacks. Besides, every connection to Fundrise is encrypted and secured via HTTPS and TLS (Transport Layer Security). In addition, all investors can also enable two-factor authentication. At the same time, app users may use Face Unlock and fingerprint authentication to add another layer of account security.
The platform also has multiple secure data centers. It stores all its data and uses Amazon Web Services for its hosting, providing a significant layer of security.
---
Fundrise Customer Service
It can be challenging to get in touch with the company unless you become a premium account level member.
While Premium members get priority support and the opportunity to schedule a call, investors from the other four account levels are limited to the website's contact form or sending an e-mail with a typical response time of one or two business days.
While there are some great resources and FAQs on the website, the platform does not advertise a direct contact number to speak to a team member. Regular business hours are between 9:00 am and 5 pm ET.
---
Fundrise Pros
Low minimum investment of just $10
Open to non-accredited investors
Easy to use dashboard
Fundrise automatically diversifies your money
Dividends can be reinvested
Auto-investing is available
Investors can invest in Fundrise through their first-of-its-kind iPO
Self-directed IRA investing is supported
The redemption program allows investors to redeem shares prematurely
There is an account level for every investor
Investors can invest in sophisticated strategies without having to be accredited
Only 1% in annual fees
Investors receive income from dividends and capital appreciation
---
Fundrise Cons
Private REITs and funds are highly illiquid investments
No individual deals are available
Investors have to do the due diligence themselves
Customer support is only available via e-mail
---
Fundrise Alternatives
While Fundrise is open to everyone, Roofstock and CrowdStreet are some good alternatives. Nonetheless, no option out there is as easy to use and reliable as Fundrise.
Roofstock
Roofstock is open to all as well and doesn't have an investment minimum. In contrast to Fundrise, Roofstock investors can directly invest in turnkey single-family rental properties using property management services to handle operations. However, they can also invest in custom portfolios that are similar to Fundrise's private REITs.
At Roofstock, you can browse the available listings and place offers based on your personal preferences. Once your offer is accepted, the platform charges a fee of 0.5% of the purchase price or $500, whichever is higher. As soon as you own the rental property, you will earn rental income. You can also resell the property on the platform and deploy that money in a 1031 exchange. Read our full Roofstock review to learn more.
CrowdStreet
Another option for getting direct access to commercial real estate investment opportunities is CrowdStreet. However, the investment opportunities on the platform are only available to accredited investors. The crowdfunding platform allows you to invest in diversified funds, individual deals, or a professionally managed investment portfolio if you meet the criteria.
The minimum investment is a steep $25,000, which would let you easily enroll in Fundrise's Advanced account level. If you invest on CrowdStreet, you don't need to pay any account fees like on other platforms but other fees depending on the deal, ranging from 0.5% to 2.5%. Read our full CrowdStreet review to learn more.
| | | | |
| --- | --- | --- | --- |
| | | | |
| Our Rating | | | |
| Fees | 1.0% per year | 0.50% to 2.5% (Funds); Project fees vary | 0.50% Setup Fee |
| Account Minimum | $10 | $25,000 | $0 |
| Promotion | Advisory fee waived (*12 months) | None | None |
| Highlight | Access to private real estate deals | Access to commercial real estate investment opportunities | Invest in real estate with single-family rentals |
| Best For | Long term investors | High net-worth individuals | Long term investors |
| | | | |
Compare Fundrise
Find out how Fundrise stacks up against the competition.
---
Who Is Fundrise Best For?
The platform is suitable for all kinds of investors, including big and small one. Non-accredited investors benefit in particular as they often can't join other real estate crowdfunding platforms. Plus, the investment minimum to $10 will massively help new investors with small account balances.
Fundrise offers a wide variety of account levels to meet your needs and allows you to diversify your portfolio through real estate investments outside of stocks and bonds. The platform is also perfect for investors who want to invest long-term and don't mind locking up their money for more than five years. And even if you need to cash out funds early, you can do so, although you have to accept a small penalty fee.
---
Fundrise Review FAQ
Although we have covered Fundrise's offering in detail, you might have some additional questions. We have compiled the most frequently asked questions below and provided an answer to each.
Is Fundrise Safe?
The company keeps your data safe using multiple bank-level encryption methods such as AES, HTTPS, and Transport Layer Security. Moreover, investors can apply two-factor authentication, face unlock, or fingerprint authentication to secure their accounts.
Does Fundrise Offer a Mobile App?
Fundrise is ahead of its competition as it is one of the few crowdfunding platforms with a mobile application. As a result, you can easily manage your investments on the go and get the same level of access as with a web browser.
How Do You Withdraw Money from Fundrise?
To withdraw your money from the platform, you must submit a redemption request for your shares on the Fundrise dashboard. There, you will also see how long the withdrawal process takes. However, keep in mind that all early eREITs and eFunds redemptions are subject to a penalty if you haven't held your shares for more than five years. 
What Are Fundrise's Historical Returns?
Fundrise has a solid track record with positive returns each year and the annualized average return is 10.1%. However, most investors earn a little bit more or less depending on the eREITs and eFunds they are invested in. Besides, the annual returns of real estate fluctuate. While Fundrise generated 22.99% in 2021, it only generated 7.4% in 2020.
Is Fundrise a Safe Investment?
No investment is truly safe, but Fundrise works hard to mitigate the risk for their eREITS and eFunds. Moreover, less-liquid real estate tends to perform better in downtimes and provides better protection than securities like stocks or bonds as they aren't directly correlated. 
Can I Lose Money with Fundrise?
You could lose money with Fundrise if you redeem your non-introductory shares earlier than the regular hold period of five years. This is because you will have to pay a penalty of up to 3%. However, if you lock up your money for five or more years and compromise on liquidity, it's unlikely that you will lose money as Fundrise has generated a positive return every year so far.
---
Final Thoughts
Fundrise is an excellent platform for all investors who want to enjoy good returns from private real estate investments. It's considered a pioneer in the industry and is known for being the first to introduce new services and products. Investors can choose from five account levels to match their current investor profile.
Fees are low, and you can start with as little as $10, which is fantastic for investors who want to get a feel for commercial real estate. Moreover, Fundrise automatically diversifies your money for you and allows you to reinvest dividends.
Give Fundrise a try if you're serious about earning money. You can receive quarterly dividends and make money from capital appreciation.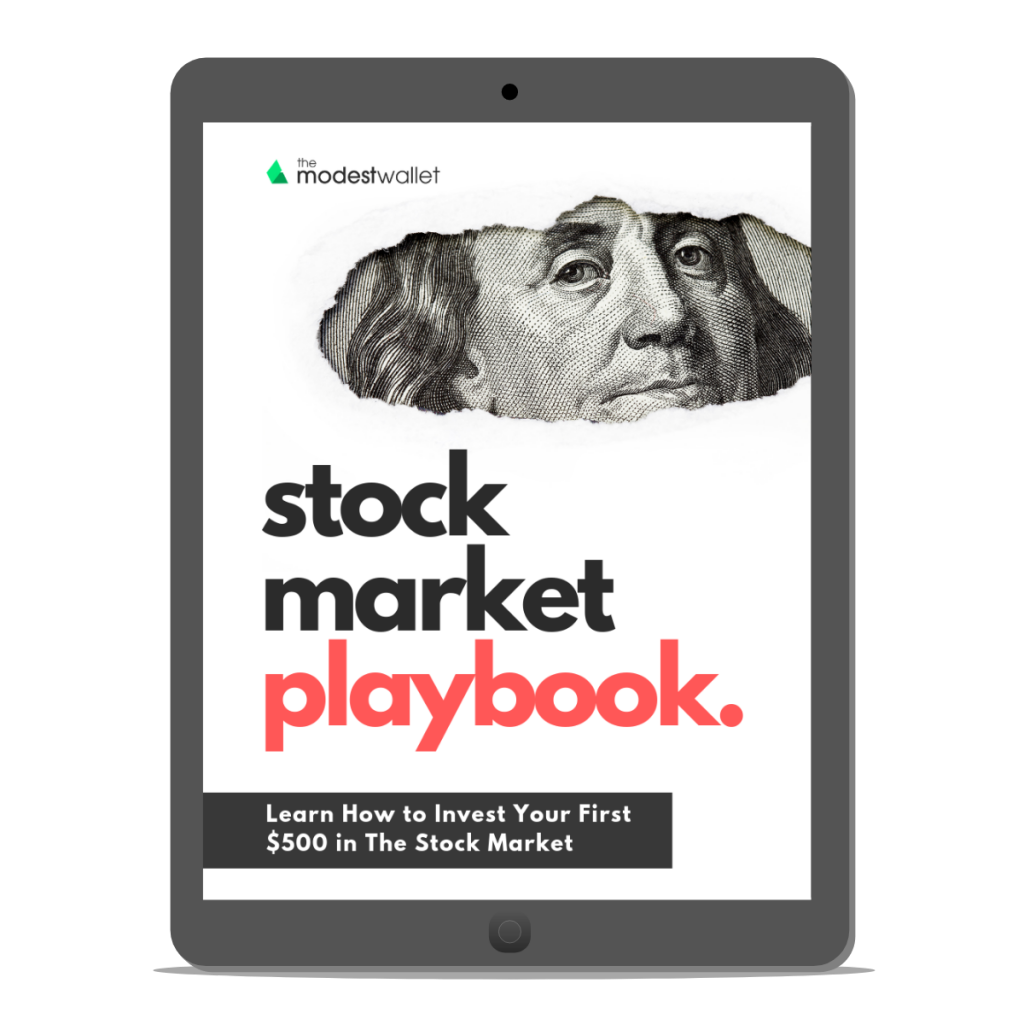 Get our free Stock Market Playbook to learn how to invest your first $500 in the stock market.
Plus our best money tips delivered straight to your inbox.

Carsten is a Freelance Copywriter with a personal interest in money management and investing. Besides taking care of his investments, he loves traveling, reading books, and working out (calisthenics & yoga).