Many or all of the products featured on this page are from our sponsors who compensate us. This may influence which products we write about and where and how the product appears on a page. However, this does not influence our evaluations. Our opinions are our own. Here is a list of our partners and here is how we make money.
The information provided on this page is for educational purposes only. The Modest Wallet is a financial publisher that does not offer any personal financial advice or advocate the purchase or sale of any security or investment for any specific individual.
Robo-advisors have disrupted the financial industry by offering something investors have been craving for a long time: affordable professional investment advice.
These services use technology to automate their processes, resulting in lower operating expenses, which allows them to provide investment advice at a fraction of what traditional firms charge.
If that introduction has already sparked your curiosity, you should stick around and browse this list of the 12 best robo-advisors for 2020.
All-In-One Investing Solution
Innovative Financial Instruments
Best Robo-Advisors of 2021
There are lots of options for those looking for the right robo-advisor for their needs, but we think there is something here for everyone.
Betterment
Betterment is a US-based financial advisory firm that manages more than $22B in assets for its clients through their sophisticated yet user-friendly robo-advisor.
The firm has teamed up with financial giants like Goldman Sachs and Blackrock to further strengthen their selection of available portfolios, which has helped the firm emerge as a strong player in this highly-competitive market.
What We Like About Betterment
Betterment excels at offering a competitive advisory fee, advanced features like tax-loss harvesting, and a wider selection of goal-based portfolios that other robo-advisors do not cover.
Who is Betterment For?
Betterment is best suited for investors who prefer to take their hands off the wheel when it comes to managing their money.
Fees & Pricing
Betterment allocates its clients' holdings in broadly-diversified ETFs that track multiple asset classes, and charges an advisory fee of 0.25% — although it also offers a premium service for clients with more than $100,000 in their account for a higher annual fee of 0.40%.
The company's financial planning packages, which consist of phone consultations with Betterment's Certified Financial Planners (CFPs®), start at $199 per session.
You can read our full Betterment review for more details.
Ally Managed Portfolios
Ally Invest is the investment management arm of Ally Financial, a bank holding company that provides a wide range of financial services for customers in the United States.
Ally currently provides its services to more than 350,000 account holders who benefit from both the firm's managed portfolio and from its self-directed trading platform.
What We Like About Ally Invest
Ally's robo-advisor does not charge an advisory fee (certain conditions apply) and it offers four different portfolios that aim to fulfill virtually any financial goal its clients might have.
Additionally, the firm's investment management service is backed by its banking background and strong credibility, as Ally Financial (the firm's parent company) is a publicly traded and highly regulated bank holding.
Who is Ally Invest For?
Ally Invest offers the best of both worlds for its clients: a self-directed trading service and a robo-advisor for those who prefer a hands-off approach.
Fees & Pricing
Ally Invest does not charge an advisory fee for its managed portfolio service as long as the client signs up for the firm's cash-secured feature, which sets aside 30% of the client's balance at all times.
If the client chooses not to sign up for that option, Ally charges a flat 0.30% annual advisory fee.
Finally, the firm offers highly competitive rates for its self-directed trading service, including zero-fee ETF and stock trades for US-listed securities and zero-commission options trades.
You can read our full Ally Invest Managed Portfolios review for more details.
SoFi Automated Investing
SoFi Invest is the investment management unit of Social Finance Inc., a firm founded in 2011 that provides banking, insurance, and advisory services to individuals in the US.
The firm has a dual approach to investing that allows clients to either entrust their holdings to the firm's robo-advisor or to take the wheel of their portfolios through a user-friendly proprietary trading platform that incorporates a wide variety of financial instruments for active traders.
What We Like About SoFi Automated Investing
SoFi provides investment management for more than 1 million clients in the US, which makes it a popular alternative – especially among younger clients.
In this sense, SoFi stands out for being an attractive alternative for millennials who would like to have access to innovative instruments like cryptocurrencies, as the firm currently supports investments in Bitcoin, Ethereum, and Litecoin.
Who is Sofi Automated Investing For?
SoFi Automated Investing is a good choice for young investors who would like to get some exposure to innovative financial instruments like cryptocurrencies, which are usually not incorporated or offered by other robo-advisors.
Similar to Ally, SoFi also offers its clients the possibility of engaging in active trading, which may be an appealing alternative for investors who would like to have more control over their holdings.
Fees & Pricing
SoFi doesn't charge a fee for its robo-advisory service if the client's account balance is lower than $10,000; otherwise, the firm charges a 0.25% annual advisory fee.
You can read our full SoFi Automated Investing review for more details.
Ellevest
Ellevest was founded by Sallie Krawcheck, a former executive from the financial industry who decided to use a robo-advisor to help women in managing their investments.
This robo-advisor incorporates some unique features that are designed to cater to a female audience, including banking, investing, coaching, and retirement solutions.
What We Like About Ellevest
Ellevest has a mission: to teach women how to manage their money more wisely.
This mission makes this robo-advisor an attractive choice for women, as its services were primarily conceived with their unique needs and preferences in mind.
Additionally, Ellevest charges a subscription fee that makes other robo-advisors look expensive, although its features lack the degree of advancement that other providers like Betterment incorporate.
Who is Ellevest For?
The firm's strongest suit is probably its niche approach, as its services are primarily designed to cater to a female audience (with special emphasis on its coaching modules), although Ellevest states that it also provides its services to male clients.
Fees & Pricing
Ellevest currently offers three different packages for its clients: Essential, Plus, and Executive. Each of these packages comes with different features.
The cost of these packages starts at $1 per month for the Essential alternative – which is a steal – while the Executive alternative costs $9 per month and gives the client full access to all the firm's investment management services.
Ellevest also offers a Private Wealth Management service to clients with a net worth higher than $1M.
You can read our full Ellevest review for more details.
Personal Capital Wealth Management
Although Personal Capital is perhaps best known for the free technological apps the company has designed to help individuals in the US in managing their finances, the company also offers a Wealth Management Solution that works as a robo-advisor.
This company incorporates some unique insights they have obtained through their extensive research of the financial markets through advanced features that promise to enhance the returns of their investment portfolios.
What We Like About Personal Capital Wealth Management
Personal Capital Wealth Management's advanced features like dynamic portfolio allocation, tax optimization, and smart weighting strategies are the most appealing characteristics of their robo-advisory service.
These features seek to improve the portfolio's returns by modifying the way the portfolio assigns a weight to each of the securities it holds.
This level of advancement may be the reason why this provider is more expensive, although investors will have to decide if they are worth the extra money.
Who is Personal Capital For?
Personal Capital's Wealth Management Solutions are designed for individuals with an account balance higher than $100,000 – which makes the firm a sophisticated player in the robo-advisory landscape and possibly one best suited for high net-worth investors.
Fees & Pricing
The firm's advisory fees start at 0.89% for clients with a balance lower than $1M, and they are progressively reduced to 0.49% per year for clients with more than $10M in assets.
Although this makes Personal Capital one of the most expensive robo-advisors, they do bring a few extras to the table.
You can read our full Personal Capital review for more details.
M1 Finance
M1 Finance has emerged as one of the cheapest robo-advisors in the United States, and it currently oversees more than $1B in assets for its clients.
The firm uses its zero-fee entry-level offering to attract investors who are perhaps starting out with a low budget. Plus, the fact that they permit some degree of self-executed customization to the portfolios adds an additional appeal to their service, since some robo-advisors are a bit strict in allowing users to pick individual stocks or ETFs by themselves.
What We Like About M1 Finance
M1 Finance offers a set of 80 different investment portfolios designed to suit the different financial goals that investors may have.
However, those portfolios may just be the starting point, as investors can add or exclude any securities they wish as part of the firm's self-directed investment approach.
Who is M1 Finance For?
M1 Finance is an affordable alternative that offers the raw elements that virtually all robo-advisors in the industry cover. That said, the custom-made portfolio feature gives it a bit of an edge.
This service is perhaps best suited for investors that want to squeeze as much as possible from their capital, as they will save money on advisory fees.
Fees & Pricing
M1 Finance does not charge a fee for using its platform as part of its Basic package. This package allows investors to trade securities only during certain hours of the day (also known as the trading window).
The firm also offers a Plus package that extends this access to two trading windows during the day rather than just one. This package costs $125 per year
You can read our full M1 Finance review for more details.
Wealthsimple
Wealthsimple is a Canadian firm founded in 2014 as a way to bring the benefits of robo-advisors to this North American country.
The firm currently serves more than 200,000 clients who benefit from their automated investing services along with other offerings promoted by the firm, including banking products and a platform for active traders.
What We Like About Wealthsimple
Wealthsimple has most of the things people would look for in a modern financial services firm including a robo-advisor and a proprietary trading platform for active traders.
Additionally, Wealthsimple provides access to cryptocurrencies — a financial product that is in high demand these days (especially among young investors), although at the moment they only support two tokens: Bitcoin and Ethereum.
Who is Wealthsimple For?
Wealthsimple offers everything a robo-advisor should have, including a self-directed trading alternative and advanced features. This makes it a suitable alternative for virtually all types of investors although their fees are a bit higher than those from rivals.
Fees & Pricing
Wealthsimple offers three different plans for its customers – Basic, Black, and Generation.
The Basic package is for clients with less than $100,000 in investable assets and the firm charges a 0.5% annual advisory fee.
The Black package offers a reduced advisory fee of 0.4% per year and adds a tax-loss harvesting feature to the portfolio along with free financial planning sessions.
Finally, the Generation plan includes all features mentioned above (including the reduced 0.4% advisory fee) along with access to a dedicated team of advisors. A minimum deposit of $500,000 is required for clients to be enrolled in the Generation package.
You can read our full Wealthsimple review for more details.
Wealthfront
Wealthfront is one of the largest robo-advisors in the United States, overseeing more than $12B in assets for its more than 400,000 clients.
The firm was named the #1 robo-advisor in the country by Investopedia.com and NerdWallet.com, and this has provided a big credibility boost for the company, helping it in promoting its Self-Driving Money™ approach to many more users.
What We Like About Wealthfront
Wealthfront offers a wide variety of advanced features that other robo-advisors don't. These include a risk parity program, which follows an approach similar to what is proposed by Modern Portfolio Theory (MPT) but with a twist, as this firm takes into account the individual risk of each asset class before assigning a weight to them.
Additionally, the firm also supports a Smart Beta portfolio feature that assigns a weight to the stocks that comprise the S&P 500 index based on other indicators, apart from just market capitalization.
Additionally, the company has received numerous awards for its services, which include banking, investing, borrowing, and financial planning products.
Who is Wealthfront For?
Wealthfront competes with Betterment in both its cost and the degree of advancement of the features its robo-advisor incorporates. Its services are best suited for investors who prefer a hands-off approach.
Fees & Pricing
Wealthfront charges a 0.25% annual advisory fee, along with the expenses related to the ETFs the robo-advisor uses to build the portfolio.
You can read our full Wealthfront review for more details.
Blooom
Blooom is exclusively a retirement planning service, which means that they don't offer the full range of services that other providers in this list do.
However, their approach to managing retirement accounts is the same as any other robo-advisor, as they evaluate each account to make recommendations on which securities the investor should incorporate to achieve his/her financial goals.
The firm currently oversees more than $3B in assets from the retirement accounts its users hold.
What We Like About Blooom
Blooom's strongest suit is definitely retirement planning and retirement account management and its fees are very competitive considering the benefits their involvement will bring once the robo-advisor has optimized the portfolio according to the client's goals.
Who is Blooom For?
Blooom is a robo-advisor designed specifically for retirement planning purposes as the firm only supports 401(k)s and IRA accounts that the user already holds, providing insights, recommendations, and portfolio design services to those accounts after the robo-advisor conducts a thorough revision of the account's current holdings.
Fees & Pricing
The firm offers three different plans at the moment: Essentials, Standard, and Unlimited.
The Essentials plan costs $95 per year, and only supports one retirement account, providing basic insights and portfolio arrangement.
The Standard plan charges a higher fee of $120 per year, but adds an automatic rebalancing feature, withdrawal alerts, and access to a financial advisor via e-mail.
Finally, the Unlimited plan provides all of the features mentioned above, but also supports multiple accounts and provides access to a financial advisor through an online live chat.
You can read our full Blooom review for more details.
TD Ameritrade Selective Portfolios
TD Ameritrade is a well-known online broker that was recently purchased by Charles Schwab.
Although the firm specializes in providing brokerage services for active traders and investors, they have also incorporated a robo-advisor solution to their portfolio for people who want to take a hands-off approach with their portfolios.
The company currently holds more than $1.2T in assets for its more than 12 million clients.
What We Like About TD Ameritrade
TD's robo-advisor is overseen by a team of portfolio specialists and it includes a tax-loss harvesting strategy, automatic portfolio rebalancing, and a wide range of account types.
Who is TD Ameritrade For?
This service is perhaps most appealing to people who already have an account with TD, as the firm's pricing structure and features are very similar to those offered by other robo- advisors on this list without any of the strings attached that TD demands.
Fees & Pricing
The Selective Portfolio requires a minimum deposit of $25,000, as long as the client commits to set up recurring deposits, and charges an annual advisory fee of 0.75%-0.90% for the first $100,000 (varies by portfolio and investment amount).
Check out our full TD Ameritrade Selective Portfolios review to learn more.
Charles Schwab Intelligent Portfolios
Charles Schwab is a highly-reputed financial institution in the United States that holds over $3.3T for its customers, which makes its services stand out due to the significant credibility that the organization brings to the table.
Although Schwab specializes in in-person financial advisory and other similar services, they have also launched a robo-advisory portfolio known as Intelligent Portfolios which help customers save money in fees and time in designing a portfolio on their own.
What We Like About the Charles Schwab Intelligent Portfolio
One of the best things about this service is that Schwab doesn't charge an advisory fee or any other commission for building or managing the portfolios, but a minimum deposit of $5,000 is required to start. The firm's service includes a tax-optimization feature.
Who Are Charles Schwab Intelligent Portfolios For?
If you have $5,000, Charles Schwab Intelligent Portfolios are a decent alternative as they don't charge any fees for this service and the firm has a great reputation in the financial industry.
Fees & Pricing
Charles Schwab Intelligent Portfolios don't charge any advisory fees or commissions, although there is a premium package that requires a $25,000 minimum deposit and charges a one-time $300 planning fee and a $30 monthly advisory fee.
This version of the service includes access to one-on-one consultations with a Certified Financial Planner (CFP).
Read our full Schwab Intelligent Portfolios review to learn more.
Fidelity Go
Fidelity is one of the largest asset management firms in the US with over $3.3T in assets managed for its clients and offering a wide range of services including investment, and retirement advisory and insurance.
The firm has joined the growing number of big finance companies like Schwab and TD Ameritrade who have seen the potential in the robo-advisory market and is now introducing a basic service with very attractive fees, especially for retail investors.
What We Like About Fidelity Go
Fidelity Go is a basic robo-advisor service that requires as little as $10 to start investing and the firm charges no fees for managing portfolios under $10,000.
On the downside, Fidelity uses a set of mutual funds – which are usually more expensive than ETFs – to build broadly diversified portfolios for clients, depending on their financial goals.
Who is Fidelity Go For?
Similar to M1 Finance, Fidelity is a good alternative if you have a small portfolio and would like to save money on advisory fees.
Fees & Pricing
The firm doesn't charge an advisory fee for accounts under $10,000, but once that threshold is exceeded, the fees start at $3 per month for portfolios between $10,000 and $49,999. Then, they go up to 0.35% of the account balance per year for investors with over $50,000 in investable assets.
Read out full Fidelity Go review to learn more.
FAQ Best Robo-Advisors
Here are the most frequently asked questions on the web with regards to robo advisors and how to choose the best for you.
Who Should Invest with Robo-Advisors?
Robo-advisors are a great alternative for hands-off investors that would like to put their investments on autopilot by relying on technology and time-tested investment philosophies that involve holding financial assets for a long period, with periodic rebalancing.
These services are perhaps not suited for active traders or investors who prefer a hands-on approach. However, some of the providers listed above offer the possibility of doing both.
Robo-advisors cannot protect portfolios from market downturns, but they can release investors from the burden of building and monitoring a portfolio by themselves, and the strategies they follow have proven to be the most profitable for passive investors over the long run.
How to Choose the Best Robo-Advisor
Picking the right robo-advisor for you depends on different variables, including the following:
Whether or not you would like to have some control over your portfolio.
How much money you have available to invest.
What kind of advice you are seeking (robot only or a combination of human and robot)
Your financial goals.
How much you are willing to pay for the service.
Depending on your answers to some of those variables, you can easily determine which of the robo-advisors listed in this article is the best one for you as you may be seeking the cheapest provider, or you might focus on which offers the most advanced services of all regardless of their price.
Can Robo-Advisors Replace Human Financial Advisors?
To some extent, yes. Robo-advisors will ultimately take over a significant portion of the job that financial advisors do as they can build a portfolio in a matter of minutes following a set of guidelines established by portfolio managers.
However, human advisors can help investors in navigating certain personal and financial situations that robo-advisors are still not capable of providing advice for.
Human advice will always be useful, and robo-advisors require human advisors to develop and polish their algorithms based on any new theories or approaches that financial professionals come up with over time to improve returns or minimize risks.
Final Thoughts
This list should provide a starting point to help you find the robo-advisor that fits you best.
Although this list does not cover all the features or details of each provider we've discussed here, you can read individual reviews for each of the robo-advisors on this website to learn more.
That way, you'll be able to make an informed decision about the robo-advisor that's best for you.
Happy investing!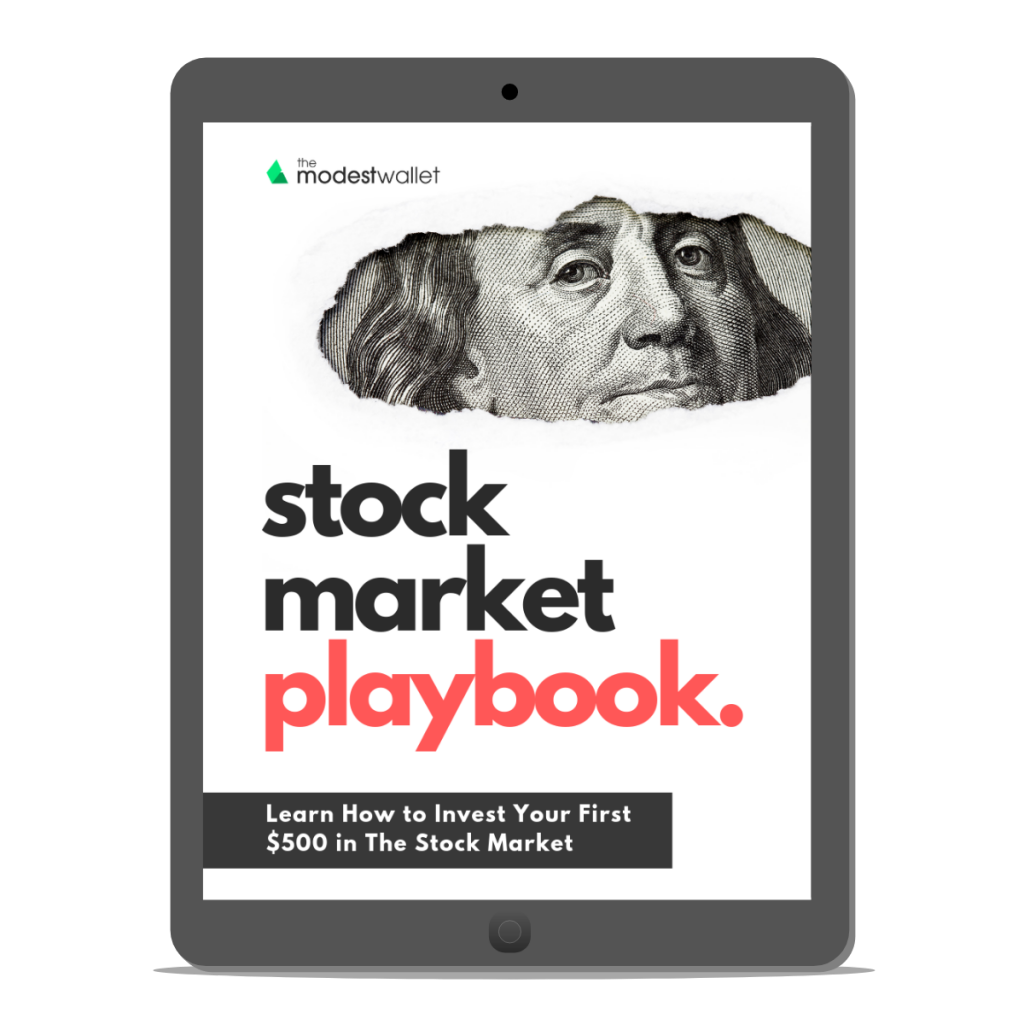 Get our free Stock Market Playbook to learn how to invest your first $500 in the stock market.
Plus our best money tips delivered straight to your inbox.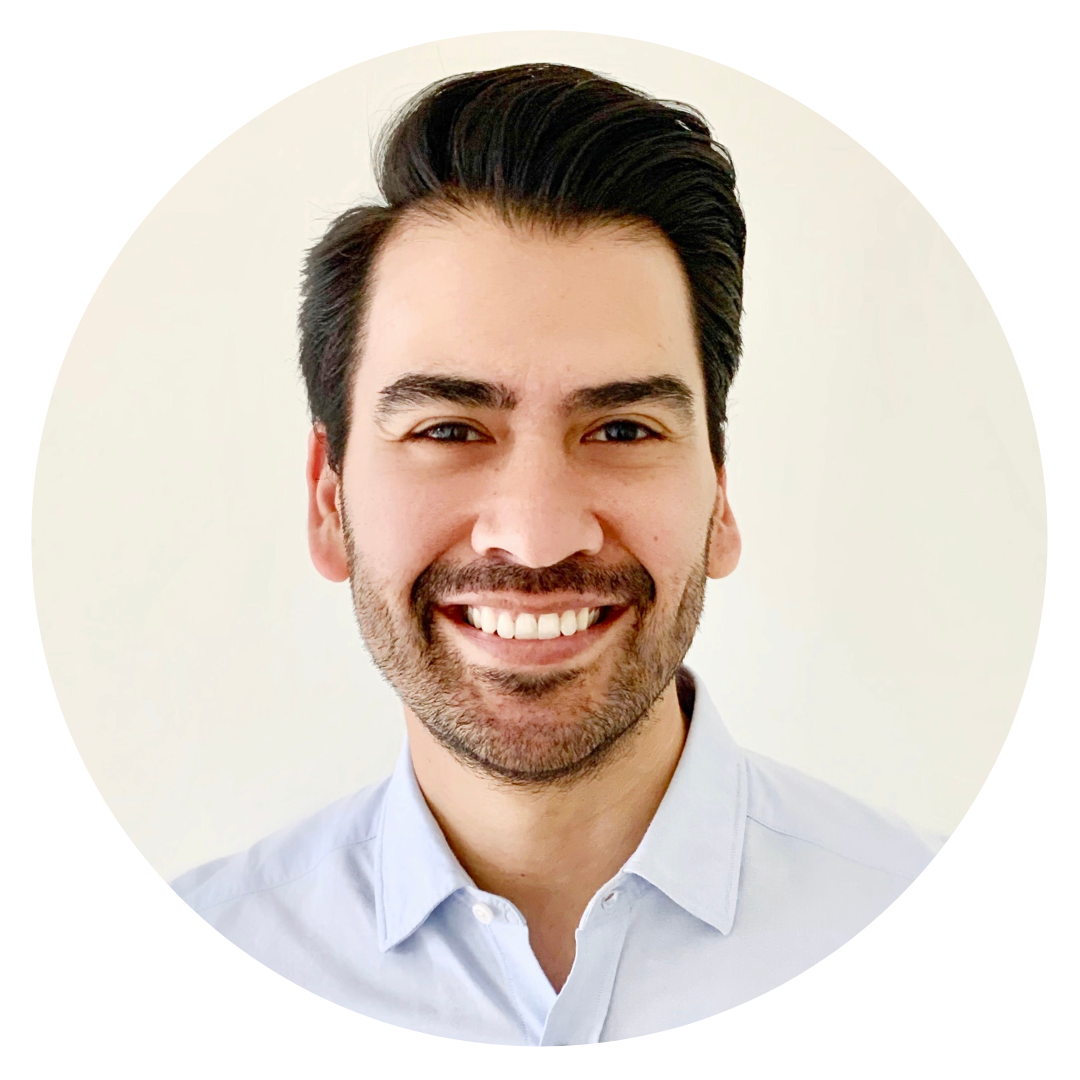 Ricardo is an entrepreneur, investor and personal finance nerd who enjoys spending time with his family and friends, travelling and helping others achieve their financial goals. Ricardo has been quoted as a personal finance expert in several online publications including Healthline, Bankrate, GOBankingRates, MSN Money, Yahoo Finance, U.S. News & World Report, Forbes and USA Today.