Real Estate Crowdfunding: A Beginner's Guide
Many or all of the products featured on this page are from our sponsors who compensate us. This may influence which products we write about and where and how the product appears on a page. However, this does not influence our evaluations. Our opinions are our own. Here is a list of our partners and here is how we make money.
---
The information provided on this page is for educational purposes only. The Modest Wallet is a financial publisher that does not offer any personal financial advice or advocate the purchase or sale of any security or investment for any specific individual.
Real estate crowdfunding has grown in popularity as it has become an alternative to REITs. According to Vantage Market Research, the global real estate crowdfunding market is estimated to be valued at USD 161.8 Billion by 2030 and is expected to exhibit a CAGR of 45.9% during the forecast period 2023 to 2030.
Through real estate crowdfunding, investors can leverage the knowledge of a seasoned sponsor to identify undervalued or unproductive properties that could be better managed or flipped and sold at a profit.
Although real estate crowdfunding sounds appealing, it is important to note that it is not an activity suited for all investors. In this article, we will explain the scope, benefits, cons, and caveats of this interesting investment opportunity so you can decide if it is a good fit for you or not.
Key Takeaways
Real estate crowdfunding is an innovative investment model that enables individuals to invest in real estate projects collectively through online platforms.
Real estate crowdfunding offers accessible investment opportunities, diversification, shared cost structure, and passive investment options.
While there are a number of benefits associated with real estate crowdfunding, there are also risks, such as market volatility, project-specific risks, liquidity constraints, and regulatory limits.
Real estate crowdfunding offers lower capital requirements compared to traditional real estate investments.
Real estate crowdfunding provides access to a wider range of real estate projects that may not be available through traditional investment avenues.
---
What Is Real Estate Crowdfunding?
Real estate crowdfunding is an activity that consists of pooling money from a group of investors and entrusting it to a sponsor who will be in charge of investing in a potentially profitable real estate project.
Those projects are varied and can include a piece of land in an up-and-coming neighborhood or a sophisticated renovation of a specialized healthcare facility. The sponsor's expertise will usually determine the scope of the project while there will usually be a platform that will serve as the intermediary between prospective and existing investors and the project's sponsor.
Funds obtained from rental income, capital gains, and other similar sources will be used to compensate investors for pouring their capital into the project, and both the sponsor and the platform will usually be compensated by taking a cut of the gains generated by the investment.
Different from real estate investment trusts (REITs), real estate crowdfunding commonly focuses on a single property rather than investing in multiple different ones. Returns tend to be higher due to lower operating expenses and the nimbler structure of crowdfunded projects.
Editor's Note
Real estate crowdfunding is fairly similar to equity investing, as investors can buy into a property and become a shareholder.
---
How Real Estate Crowdfunding Works
There are three important parties involved in any real estate crowdfunding project (i.e., sponsor, investor, and platform). Each of these parties plays a key role, and their contribution to the project is crucial for it to be completed successfully.
Sponsor
In a real estate crowdfunding project, the sponsor is a person or a company that has ample experience in the real estate landscape. That background comes from having a job as a realtor, contractor, building manager, or any other similar past experience.
The first step for a sponsor is to identify a property that has the potential to turn a profit for investors. This can be accomplished through capital gains if it can be sold at a higher price following renovations or via higher rental income as a result of an increase in occupancy levels or rent collections.
A sponsor needs to present the project in a way that conveys the current situation, the changes that will be performed once the investment is made, and the ideal outcome. Sponsors will usually be compensated by taking a cut of the overall gains produced by the project, and, in most cases, they have some skin in the game, which means that they have invested a portion of their capital into the project as well.
Crowdfunded projects are typically structured as limited liability corporations (LLCs) whose owners are the investors who have poured their money into the project. The sponsor will usually act as the manager and will have multiple attributions that will allow him/her to run the venture in a way that achieves the expected outcome of the project.
Platform
A platform, in the context of real estate crowdfunding, is a third party that acts as the intermediary between the sponsor and its investors. Nowadays, most platforms are web-based, and they aim to standardize the process of pitching a project for sponsors while also facilitating the process of investing in the project for those who might be interested.
Platforms typically charge a fee for providing this service, and some of the most popular ones are CrowdStreet and Fundrise.
Investor
The role of an investor in real estate crowdfunding is to provide the funds needed to complete the project. In most instances, the sponsor will put down a portion of the money needed for the project, while there will probably be some borrowed money as well.
Investors are typically expected to cover the gap between those two sources and the project's total required investment. Compensation in this kind of project comes in the form of periodical dividend distributions derived from rent collections or as capital gains if the property is flipped and then sold at a higher price.
All payments and legal matters are typically taken care of by the platform, and any inconveniences that occur during the process can typically be mediated and resolved through the platform as well.
In some cases, investors need to be accredited to participate in a real estate crowdfunded project. However, certain platforms have opened the door of this promising market to non-accredited investors as well. We'll provide more details about accreditation and other similar matters in another section of this article.
---
Types of Real Estate Crowdfunding
There are two ways to invest in a real estate crowdfunded project. One way is to purchase a stake of the company that will be acquiring the property, and the other is to act as a lender for that same entity. Here's how that would work.
Equity Crowdfunding
The first and perhaps most common alternative to investing in a crowdfunded project is buying a stake in the company that will own the property to be improved, flipped, or whatever else.
By buying a portion of this company, the investor is purchasing a right to receive a portion of the income and capital gains generated by the project. Typically, crowdfunded projects are structured as limited liability corporations (LLCs) run by the project's sponsor. Once the project is completed, the company will be liquidated, and all shareholders should receive their corresponding portion of equity.
For example, if a project's scope was to buy, flip, and sell a property that was purchased at $250,000, renovated for $50,000, and then sold at $450,000, the profit generated by the project — in this case, $150,000 — will be distributed among the project's shareholders including the sponsor and all the investors who participated.
Equity crowdfunding platforms usually arrange the establishment of the legal entity that will be receiving and deploying the resources for the project. They will also distribute the funds according to how the deal was structured.
Debt Crowdfunding
The second alternative to investing in a real estate crowdfunded project is to lend money to the entity that will be completing it. What's innovative about the debt crowdfunding approach is that investors can participate by lending only a portion of the total funds needed. They will be compensated in the form of periodical interest payments.
Meanwhile, depending on how the deal is structured, crowdfunded debt can work as a bond, which means that the principal will be paid back entirely once a certain date is reached. It could also work like an installment loan, which means that a portion of both principal and interest will be paid on a monthly or quarterly basis.
These loans will be typically guaranteed by the property that will be bought with the proceeds, and debt crowdfunding platforms will act as intermediaries, gathering the money from investors and passing it on to the project's sponsor while also arranging the distribution of interest and principal payments when they are due.
---
Ways to Invest in Real Estate Crowdfunding
Depending on the scope, size, and complexity of the project, investors might have to be accredited to participate. However, some platforms have also facilitated access to real estate crowdfunding for investors who do not meet the criteria to be considered accredited.
Accredited Investors
An accredited investor, as defined by Regulation D of the United States Securities and Exchange Commission (SEC), is an individual who meets one of the following three requirements:
Has an individual net worth of over $1 million;
Has an individual annual income of more than $200,000 or $300,000 for married couples; or
Acts as an officer of the company that is sponsoring the project.
The intermediary platform will be responsible for determining if an investor meets the criteria to be considered accredited. Once this process is completed, accredited investors can participate in virtually any type of project they would like as long as they have the money.
Some of the most popular platforms currently offering deals to accredited investors are CrowdStreet, AcreTrader, Origin Investment, and EquityMultiple.
| | | | |
| --- | --- | --- | --- |
| | | | |
| Our Rating | | | |
| Fees | 0.50% to 2.5% (Funds); Project fees vary | 0.5% to 1.5% per year (Common Equity), 1% (Debt and Preferred Equity), varies (Funds), and $30 to $70 per year (Admin Fee) | Setup fee (up to 2.00%) and 1.25% asset management fee |
| Account Minimum | $25,000 | $5,000 | $50,000 |
| Promotion | None | None | None |
| Highlight | Access to commercial real estate investment opportunities | Invest in institutional-grade commercial real estate | Extensive due diligence process for investments |
| Best For | High net-worth individuals | Long-term accredited investors | High net-worth individuals |
| | | | |
Non-Accredited Investors
Non-accredited investors are people who do not meet at least one of the criteria mentioned above, and the only way they can participate in real estate crowdfunding is through the purchase of shares in real estate investment trusts (REITs) commonly offered by platforms that also assist crowdfunding projects.
A real estate investment trust is a vehicle that invests in a diversified basket of properties. These properties produce a fixed stream of income for investors, along with capital gains in the form of higher property prices.
Some of the platforms that currently offer these alternatives to non-accredited investors are Fundrise, RealtyMogul, and Groundfloor.
These platforms collect money from retail investors who are not accredited and create vehicles through which they can participate in crowdfunded projects on their behalf. It is important to note that the scope of the projects is limited to certain types of properties.
| | | | |
| --- | --- | --- | --- |
| | | | |
| Our Rating | | | |
| Fees | 1.0% per year | 1.00% to -1.25% per year asset management fee | No fees for investors |
| Account Minimum | $10 | $5,000 | $10 |
| Promotion | Advisory fee waived (*12 months) | None | None |
| Highlight | Access to private real estate deals | Invest in real estate beyond publicly traded REITs | Access to real estate investment loans on a fractional basis |
| Best For | Long term investors | Long term investors | Real estate lenders |
| | | | |
---
Benefits of Investing in Real Estate Crowdfunding
An innovative way to invest in real estate is by funding attractive projects sponsored by seasoned real estate professionals.
Returns generated by real estate crowdfunding are typically higher than those offered by REITs due to their lower operating expenses and niche approach.
Most deals can be arranged through well-established online platforms that promote transparency and safety for investors.
Investors can either participate as shareholders or lenders in a real estate crowdfunded project.
It is possible to participate by using a tax-advantaged account such as an individual retirement account (IRA).
There might be some tax benefits for accredited investors.
---
Downsides of Investing in Real Estate Crowdfunding
Some deals are only available for accredited investors.
The success of the project will largely depend on the sponsor's ability to deliver the expected outcome.
---
Alternatives to Real Estate Crowdfunding
Even though real estate crowdfunding might sound like an amazing opportunity, there are other vehicles and financial instruments that you can invest in to get exposure to the real estate market.
Real Estate Investment Trusts (REITs)
Real estate investment trusts (REITs) are vehicles through which investors can get exposure to a diversified basket of properties. These trusts acquire and operate properties on behalf of their shareholders and pass on a large portion of their earnings (typically over 90%) in the form of periodical dividends.
Moreover, the value of a REIT usually fluctuates alongside the value of the properties owned by the trust, and this results in capital gains in the long term if property prices go up.
REITs can be publicly listed, non-listed, or private entities, and the structure of the trust will determine if non-accredited investors are eligible to participate or not.
Traditional Real Estate
One straightforward alternative to real estate crowdfunding is to purchase a property outright. You could perhaps buy a house and flip it to then sell it at a higher price, or you could just sit on a piece of land located in an up-and-coming neighborhood to then sell it at a profit once its value moves higher.
Even though that sounds easy, it typically takes a lot of money to buy a property without the involvement of a bank or a group of investors. Therefore, this alternative is not the most suitable for investors who have a small budget. Check out our real estate investing guide to learn more.
Equity Markets
Instead of investing in real estate, you could opt for pouring your money into the stock market by buying an index fund that tracks the S&P 500, the Dow Jones Industrial Average (DJIA), or the Nasdaq 100, if you are into tech.
The S&P 500, for example, has delivered an average annual return of 8% since 1957, back when the index changed the number of its components from 90 to 500.
---
FAQs: Real Estate Crowdfunding
The following are answers to some of the most frequently asked questions we get on the topic of real estate crowdfunding.
What Is the Difference Between REITs and Real Estate Crowdfunding?
The main difference between real estate investment trusts and real estate crowdfunding is that REITs typically invest in a wide range of properties to diversify risks, while crowdfunded projects usually focus on a single property.
Moreover, REITs are accessible to all kinds of investors (except private REITs), while real estate crowdfunded projects are typically reserved for accredited investors. Finally, crowdfunded projects tend to generate higher returns than REITs due to their more focalized approach and nimbler cost structure.
Is Real Estate Crowdfunding Legal?
Yes. Real estate crowdfunding is entirely legal, and platforms bring a degree of transparency and safety that is very much appreciated, as the parties involved usually don't know or trust each other.
Is Real Estate Crowdfunding a Good Investment?
Studying the performance of real estate crowdfunding is a bit more complicated compared to publicly traded asset classes, but CrowdStreet has provided some data on the matter.
According to the platform, the average internal rate of return (IRR) for the projects they have handled is 17.1%. This is fairly higher than the 12% annual rate offered by other real estate vehicles, such as REITs, and also higher than the average annual return of 8% delivered by the S&P 500 from 1957 to 2020.
What Are the Requirements for Investing in Real Estate Crowdfunding?
Most real estate crowdfunding projects are available only to accredited investors. Non-accredited investors can only participate through certain platforms, and they cannot purchase a stake in the project directly. Instead, their money will be pulled into a vehicle that will participate on their behalf.
Who Is Crowdfunding Real Estate Investing Best For?
All things considered, accredited investors are perhaps better positioned to benefit from real estate crowdfunded projects as they will be able to negotiate the conditions of their investment. Meanwhile, these investors could also benefit from certain specific tax benefits applicable to these deals.
What Are the Returns on Real Estate Crowdfunding Investments?
According to data obtained from CrowdStreet, the average internal rate of return of the projects they have intermediated is 17.1%, while the average equity multiple obtained by investors was 1.39 — including all cash distributions.
How Do You Make Money with Real Estate Crowdfunding?
With equity crowdfunding, money is made from periodical payments received from the project in the form of dividends along with capital gains resulting from the appreciation of your equity stake once the project is completed or liquidated.
As for debt crowdfunding, investors are compensated via periodical interest payments, and, in some rare cases, they could be offered to convert their loan into an equity stake at an advantageous conversion rate.
---
Final Thoughts
Now that you know how real estate crowdfunding works, do you think this is a vehicle that fits your investment methodology, financial situation, and expected returns?
If that is the case, you can sign up with any of the platforms mentioned above. Whether you are an accredited investor or not, there is an alternative for you, and we hope you both learn and earn from participating in one of these projects.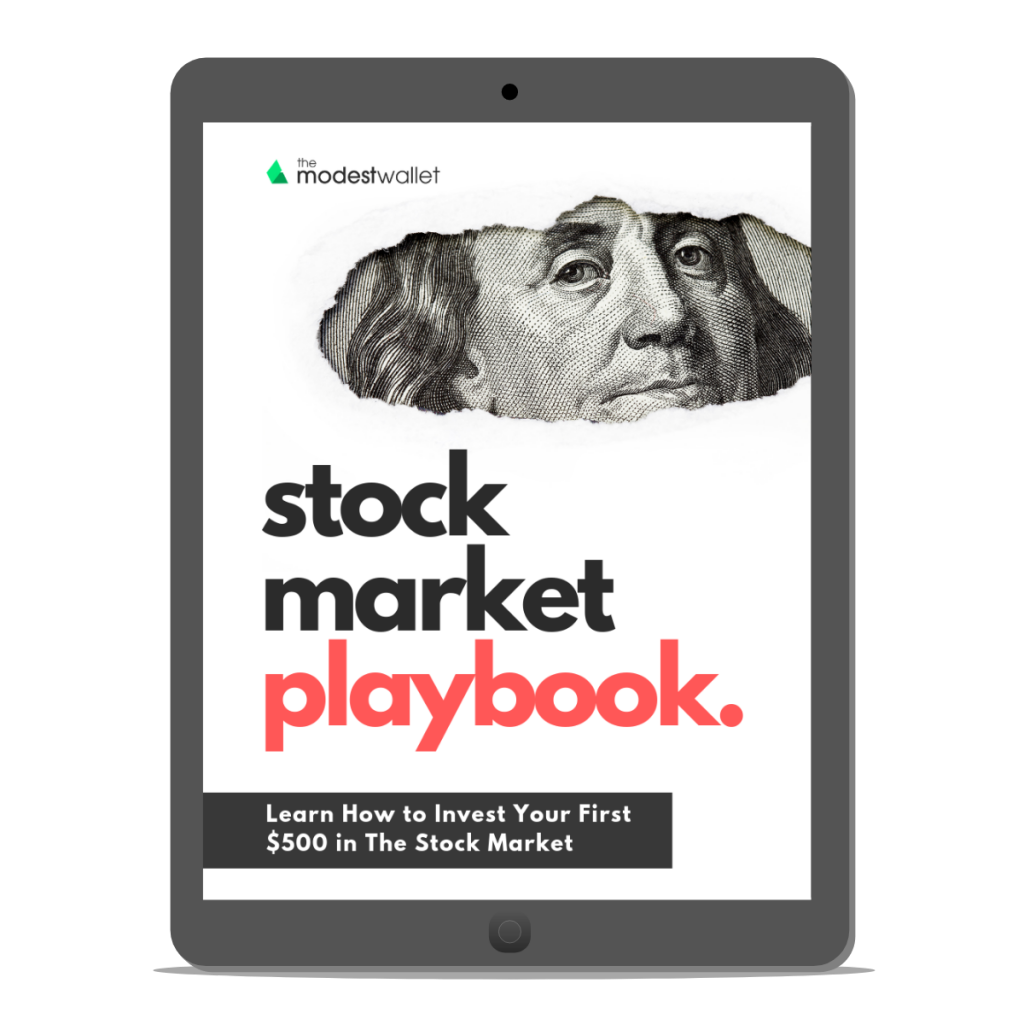 Get our free Stock Market Playbook to learn how to invest your first $500 in the stock market.
Plus our best money tips delivered straight to your inbox.

Alejandro is a financial writer with 7 years of experience in financial management and financial analysis. He writes technical content about economics, finance, investments, and real estate and has also assisted financial businesses in building their digital marketing strategy. His favorite topics are value investing and financial analysis.