Many or all of the products featured on this page are from our sponsors who compensate us. This may influence which products we write about and where and how the product appears on a page. However, this does not influence our evaluations. Our opinions are our own. Here is a list of our partners and here is how we make money.
The information provided on this page is for educational purposes only. The Modest Wallet is a financial publisher that does not offer any personal financial advice or advocate the purchase or sale of any security or investment for any specific individual.
Public is a self-directed social investing platform through which users can purchase stocks and ETFs with zero commissions, and they can also trade crypto.
What makes Public different from other brokerage firms is its social features, which allow users to follow each other in a way similar to a social media platform, with the added possibility of seeing what others are investing in and what they think about those positions.
Public was founded in 2017, and it is backed by celebrities like Will Smith and NFL star J.J. Watt, along with business figures such as Scott Galloway and Sophia Amoruso.
The firm believes that fractional shares are one of the best ways to help investors with small account balances who often feel left out, due to the stock prices of multiple popular companies having soared above $1,000, making it impossible for them to own a portion of those great businesses (without having to commit almost their entire balance for a few shares).
✎ Important Notice
Due to New York state regulation, New York residents are only able to trade cryptos that are greenlisted by the state's Department of Financial Services. As of March 29, 2022, New York-based members can trade BTC, ETH, BCH, BAT, LINK, LTC and AAVE.
The Modest Wallet Overall Rating
Bottom Line: Public is an investing platform available on iOS and Android devices offering zero-commission trades on stocks and ETFs. Users can also invest in crypto and purchase fractional shares.
| | |
| --- | --- |
| Fees | |
| Investment options | |
| Features and tools | |
| Customer support | |
| Account options | |
---
What is Public.com?
Public is a social investing platform. What this means is that investors can interact with each other by using the firm's mobile app, allowing them to share ideas and thoughts about individual stocks and the stock market as a whole.
Additionally, users can participate in group conversations with people using the platform — people who share an interest in a particular company, industry, or trend, and they can discuss ideas and share insights that could be valuable to other investors.
Finally, Public facilitates the process of investing by offering fractional shares, allowing investors to hold a portion of almost any large US-listed company with as little as $5.
See Also: 12 Best Online Brokers for Stock Trading
---
How Does Public.com Work?
Public works as a self-directed trading and investing platform, which means that users pick the stocks and ETFs they would like to invest in, without any assistance from the platform.
They can buy and sell their holdings by using the firm's mobile app, and the company does not charge a fee for trades made within the platform.
Investing Account Types
As of this writing, Public only allows its users to open individual taxable brokerage accounts.
Opening an Account
The process of opening an account with Public starts by providing your phone number on the company's official website.
After that, the system will send the user a link to download Public's mobile app, which is the only interface through which investors can interact with their accounts.
Public's app can also be downloaded directly from Apple's App Store or from Google's Play Store.
The process of signing up shouldn't take longer than five minutes unless further ID verification is required.
Once the account is opened, the user will have access to the trading platform in which a search bar is displayed, along with the firm's "Themes" which we will discuss later in this article.
Additionally, the user can immediately engage with other users by using the firm's social media-like feature which lets users follow other people on the platform and take a peek at their portfolio of securities.
---
Public.com Features
Public comes with good features out of the box. What may be the most unique feature is the ability to follow other accounts and see other investors' portfolios. But Public has other features worth checking out.
| | |
| --- | --- |
| Minimum Investment | $0 |
| Stock & ETF Fees | $0 per trade |
| Options Fees | N/A |
| Crypto Fees | 1% to 2% fee on crypto trades |
| Inactivity Fee | $0 |
| Withdrawal Fee | $0 |
| Investment Types | Stocks, ETFs and Crypto |
| Account Types | Individual Taxable |
| Platform | Mobile (iOS / Android) |
| Promotion | Get a free stock |
| Account Funding | Bank Transfer |
| Paper Trading | |
| SIPC Protection | |
| Banking Services | |
| Support | Email, Phone and Live Chat |
Fractional Shares
Fractional shares are one of the core features that support Public's mission and vision. Fractional shares allow a user to own a portion of virtually any stock or ETF offered within the firm's trading platform — with as little as $5.
A fractional share entitles the holder to a portion of one stock. Fractional shares are meant to allow investors with small balances to diversify their portfolio, letting them purchase holdings in multiple companies.
This is attractive for many investors, due to increasing share prices. Examples of current high-priced stocks (as of this writing) include Amazon and Shopify, both of which trade above the $1,000 mark.
Real-Time Trading
Unlike other investing platforms, Public allows users to place orders in real time, which means that market orders will be executed immediately. This allows users to take advantage of intraday market fluctuations to buy or sell shares.
Social Features
Public offers a social media-like platform within the app that allows users to follow each other through the service and watch their portfolios, while they can also share ideas and insights by using group conversations, a feature that the firm has designed to build a community of investors who can learn from each other.
Once someone invests in a company, a notification will be posted on their feed, and other people can comment on their investments. Additionally, people can share their thoughts on a personal profile's "wall," similar to features on social media platforms like Twitter or Facebook.
Another cool feature offered by Public is the possibility to connect with family, friends, and colleagues through the service. The app can integrate your phone's contact book to locate friends or family who may have signed up with the platform.
See Also: 12 Best Robo-Advisors: Automate Your Investments
Investing Themes
Themes are an innovative way Public classifies the different stocks and ETFs available within their platform, depending on the company's industry or its mission.
Investors can use Public's themes to invest in trends and economic sectors they see as promising, or that align with their particular interests.
Some examples include the "American Made" theme, which consists of US-based firms, or the "Cash Cows" theme, which consists of businesses that pay large cash dividends to investors — a particularly attractive alternative for income investors. Some other notable themes include:
Crypto Revolution: The stocks and ETFs in this theme support the broader crypto movement.
Women in Charge: This theme spotlights public companies with women at the helm, including GM, Gap, Ulta, Oracle, and more.
Public Top 20: Companies on this list represent the 20 most popular stocks of the Public community, updated monthly.
Green Power: This theme includes exposure to companies in the solar, wind, geothermal, and hydropower energy industries.
Food Delivery: This theme includes exposure to companies in the food delivery industry.
Cannabiz: This theme includes exposure to new companies like Aurora Cannabis and Canopy Growth, to heritage brands like ScottsMiracle-Gro.
Artificial Intelligence: In this theme, you'll find companies that are ahead in the AI-driven future.
Space Exploration: This theme gives you exposure to companies contributing to space exploration such as Boeing, Intelsat, Lockheed Martin, and many more.
Self-Driving Cars: This theme gives investors exposure to self-driving cars and technology with companies like Tesla and Uber.
Gaming & eSports: This theme follows companies pioneering in gaming and esports.
Combat Carbon: The companies in this theme are seeking more innovative methods to combat carbon emission and climate change.
Top Movers
Public's Top Movers feature keeps track of the stocks that have seen the biggest price fluctuations in any direction during a trading session. This feature displays a winners row and a losers row within the website, and in the mobile app as well.
Investors can keep track of the movers to spot potential bargains within the losers row, or stocks that are currently seeing positive momentum, which can translate into further upside in the near future.
Automatic Dividend Reinvestment
Public offers automatic dividend reinvestment for its users (i.e. Dividend Reinvestment Plan — DRIP). When you have dividends on the stocks you own, you can either choose to reinvest your dividends and purchase additional shares in the stock of that company or take them as cash.
The goal of this feature is to allow investors to grow their money faster through compounding growth and avoid having unused cash in their portfolio.
Brand Transparency
Public makes it easier to see what brands and subsidiaries a certain company owns so that you can make better and more informed decisions on your investments. This is a good feature as it aims to improve transparency in the stock market.
Refer a Friend Program
Public offers everyone — even non-users — the opportunity to invite a friend to sign up with Public, and they offer a referral of up to $50 worth of any stock that the person who sends the invite prefers.
The invitation can be sent via email, tweet, or text, and the actual amount gifted will be randomly chosen by Public's system, which means that the recipient can get $50 or less in the stock chosen.
Recipients have to be US residents to be eligible for the gift, and only one gift is available per person. Additionally, the money received can be withdrawn only after 60 days have passed from the date of sign-up with Public.
Public.com Talks
Public Talks are virtual events hosted by the firm, in which professional advisors and other financial experts share their views about the stock market and other interesting financial topics.
This feature is part of the firm's effort to educate investors by introducing them to complex financial topics, with information shared in a way that is easy to understand for those who have no prior experience in investing.
Users can sign up for Public Talks at the firm's official website, or they can browse through the list of upcoming events to RSVP for future events.
Public.com Learn
This section of Public's website aims to provide answers to the most frequently asked questions amateur investors may have about investing — on topics like how exchange-traded funds work, when someone should sell a stock, or how dividends are calculated and distributed by companies.
Three main areas are covered by Public's library: investing, stock market, and retirement planning.
See Also: 12 Best Investment Apps: For Beginners & Pros
Ticker Time Machine
The Ticker Time Machine (TTM) is a cool feature that lets you check how much you would have made by investing in a particular stock at some point in time.
Although having access to this information seems potentially depressing, it can actually be encouraging for new investors, because individuals can see how much an investment can grow over time with different stocks.
As an example, the Ticker Time Machine estimates that a $1,000 investment made in Apple (AAPL) shares on January 1, 2020 would be worth $2,669.22 as of this writing — that's an annual return rate of 55.64% and a total profit of $1,669.22, according to the TTM.
Crypto Trading
Crypto trading is another great feature Public has. The service is provided by Apex Crypto, which provides cryptocurrency execution and custody services. Public users can buy, sell, and hold crypto. One thing to keep in mind is that Public does not provide a crypto wallet, but this is something they may provide in the near future.
Apex Crypto partners with crypto storage providers to ensure the safety and security of the crypto held in your account. These crypto-assets are stored in one or more omnibus-hosted wallets, which means that the assets held by Public investors are stored together with the assets held by other Public investors on the platform.
✎ Editor's Note
Apex Crypto's wallet partners are insured, however, keep in mind that cryptocurrencies are not securities and as such are not FDIC or SIPC insured.
The following crypto assets are currently available for trading in the Public app. As cryptos are traded in a different market than stocks, crypto markets are open 24 hours a day, seven days a week:
Bitcoin (BTC)
Ether (ETH)
Solana (SOL)
Cardano (ADA)
Shiba Inu (SHIB)
Dogecoin (DOGE)
Terra (LUNA)
Uniswap (UNI)
Avalanche (AVAX)
Chainlink (LINK)
Litecoin (LTC)
Polygon (MATIC)
Algorand (ALGO)
Bitcoin Cash (BCH)
Stellar (XLM)
Ethereum Classic (ETC)
Dash (DASH)
Zcash (ZEC)
SushiSwap (SUSHI)
Basic Attention Token (BAT)
Ren (REN)
Decentraland (MANA)
Cosmos (ATOM)
Fantom (FTM)
The Graph (GRT)
Loopring (LRC)
Curve DAO (CRV)
Tezos ($XTZ)
Aave ($AAVE)
Another thing to keep in mind with regards to trading crypto with Public is that you cannot transfer your asset to an external wallet. The only way to transfer your assets is to liquidate them. When you sell crypto in your Apex Crypto account, the resulting cash proceeds will be deposited in your brokerage account and you can then withdraw that cash.
---
Public.com Pricing & Fees
Public does not charge any fees for trading US-listed stocks or ETFs through the firm's mobile app. They also have no account minimums, so you can start investing with any amount.
On the other hand, broker-assisted phone trades have a flat fee of $30 per trade.
Other fees include a $30 charge for domestic outgoing wires; $35 for domestic overnight check deliveries; and $30 for returned checks, ACH, wires, and stopped payments. Outgoing ACAT account transfers generate a $75 fee.
With regards to crypto trading fees, Apex Crypto charges a 1% to 2% markup to pay for their service. This is reflected in the price at which Apex Crypto executes your order to buy or sell cryptocurrency.
---
Public.com Pros
Public is a regulated social investing platform registered with the SEC, FINRA, and SIPC in the United States.
Public offers zero-commission trades for US-listed stocks and ETFs.
The firm has an easygoing approach to investing that allows account holders to invest in high-priced stocks through the purchase of fractional shares.
Public's social media-like platform offers a very interesting twist on the usual individualistic (and sometimes lonely) path of building an investment portfolio.
Interactions within the platform with other investors can help enrich an investor's knowledge base about finance and investing.
---
Public.com Cons
Public lacks a web-based or desktop trading platform.
No foreign stocks or ETFs can be bought through Public, although there is a wide selection of US-listed ETFs that cover foreign stocks and other instruments.
Public does not offer margin or retirement accounts (as of this writing).
The firm lacks an automated investing service (such as a robo-advisor) to help beginner investors build a portfolio from scratch.
See Also: What is Micro Investing? Is It the Best Way to Start Investing?
---
Public.com Alternatives
Before deciding whether Public is a good platform for you, there are a few alternatives worth considering.
Public.com vs. Acorns
Acorns differs from Public in that the firm offers automated investing services rather than self-directed investing, which is what Public specializes in.
That said, both firms offer zero-commission trades, but Acorns offers a wider range of accounts that users can sign up for — including tax-deferred accounts like IRAs and Roth IRAs, which makes this provider a better alternative for amateur investors who want to build a long-term portfolio.
One downside of Acorns compared to Public is their subscription fees. (Acorns charges a monthly subscription for using their robo-advisor.)
Read our full Acorns review to learn more.
Public.com vs. M1 Finance
M1 Finance is a mix between a robo-advisor and a self-directed trading platform. M1 Finance allows users to pick among multiple pre-designed portfolios, or investors have the option to decide to build their portfolio themselves by adding any securities they want.
Fractional shares are also available with this provider, but the number of stocks and ETFs available appears to be considerably lower compared to Public.
Additionally, trade orders are executed during two specific time windows within the session, which is a disadvantage for investors who track intraday fluctuations to identify potential moments to complete trade at cheaper levels.
Read our full M1 Finance review to learn more.
| | Public.com | Acorns | M1 Finance |
| --- | --- | --- | --- |
| Our Rating | | | |
| Fees | $0 for stock and ETF trades, and 1% to 2% fees on crypto trades | $1 to $5 per month | $0 |
| Account Minimum | $0 | $0 | $0 |
| Promotion | Get a free stock | Get $5 when you sign up | None |
| Highlight | Fractional shares and social investing features | Invest your spare change features | Automated investing account at no cost |
| Best For | Beginner investors | Hands-off investors | Beginner investors |
| | | | |
Compare Public.com
Find out how Public.com stacks up against the competition.
---
Who is Public.com Best For?
Public is an interesting app for beginners who enjoy sharing their thoughts with other investors, and learning from the experiences of others within an online investing community.
The opportunity to buy a wide range of stocks through fractional shares makes this provider very appealing for investors with a small account balance, although the fact that the platform only offers US-listed securities is a limitation.
Public seems to be best suited for buy-and-hold investors rather than active traders; as of this writing, the firm's trading platform is very limited in terms of the number of technical features that it offers.
Public's lack of an automated investing service, such as a robo-advisor, is a bit disappointing. Amateur investors using the platform could certainly benefit from some hand-holding while building their portfolios.
---
Public.com FAQ
We have found some of the most frequently asked questions with regards to Public. Following are our answers.
Is Public.com Legit?
Yes. Public is a US-based social investing platform registered and regulated by the Financial Industry Regulatory Authority (FINRA) and the Securities and Exchange Commission (SEC). The firm is also a member of the Securities Investor Protection Corporation (SIPC), which offers protection for investors' accounts (up to $500,000 for each account).
Is Public.com Secure?
All investments involve risk, and the past performance of a security or financial product does not guarantee future results or returns.
Keep in mind that while diversification may help spread risk, it does not assure a profit, or protect against losses in a down market.
There is always the potential of losing money when you invest in securities or other financial products. Investors should consider their investment objectives and risks carefully before investing.
That said, Public is a member of the Securities Investor Protection Corporation (SIPC), a government agency that covers up to $500,000 in securities held in an investment account with this provider.
Are Margin Accounts Available with Public.com?
Public does not offer margin accounts at the moment.
How Does Public.com Make Money?
Public makes money in three different ways:
They can lend the securities you hold — without you noticing or being affected by it — and they earn a lending rebate for doing so.
The firm earns an interest rate on any available cash balance they hold from investors.
As of February 1, 2021, Public is moving away from PFOF as a revenue generator. As a replacement of this revenue source, Public has introduce an "optional tipping" feature for customers to use when they make a trade.
Although Public does not charge a subscription fee right now, the firm plans to introduce a premium service at some point, which will provide another revenue stream for the company.
How Does The Tipping Feature Work with Public.com?
Tipping is 100% optional and investors are still guaranteed to trade via Public with zero-commissions. Tipping is separate from orders and will not affect an investor's order execution.
After an investor submits his order, they will be given an opportunity to tip Public. If the investor decides to tip, they will have to tap the "+" sign until they reach the tip amount they want to give, up to a maximum of 5%. The tip is deducted against the buying power of the account.
Account Minimum: $0
Fees: Zero-commission stock and ETF trades (1% to 2% fee on crypto trades)
Promotion: Get a free stock
---
Final Thoughts
Public is a social investing platform that offers self-directed, zero-commission trading services for individuals within the United States.
The firm's social media-like environment is appealing for amateur investors who enjoy participating in a community of their peers in which they can learn and grow.
That said, the firm has been around for only three years, and its features are still fairly limited compared to what other providers offer.
Up Next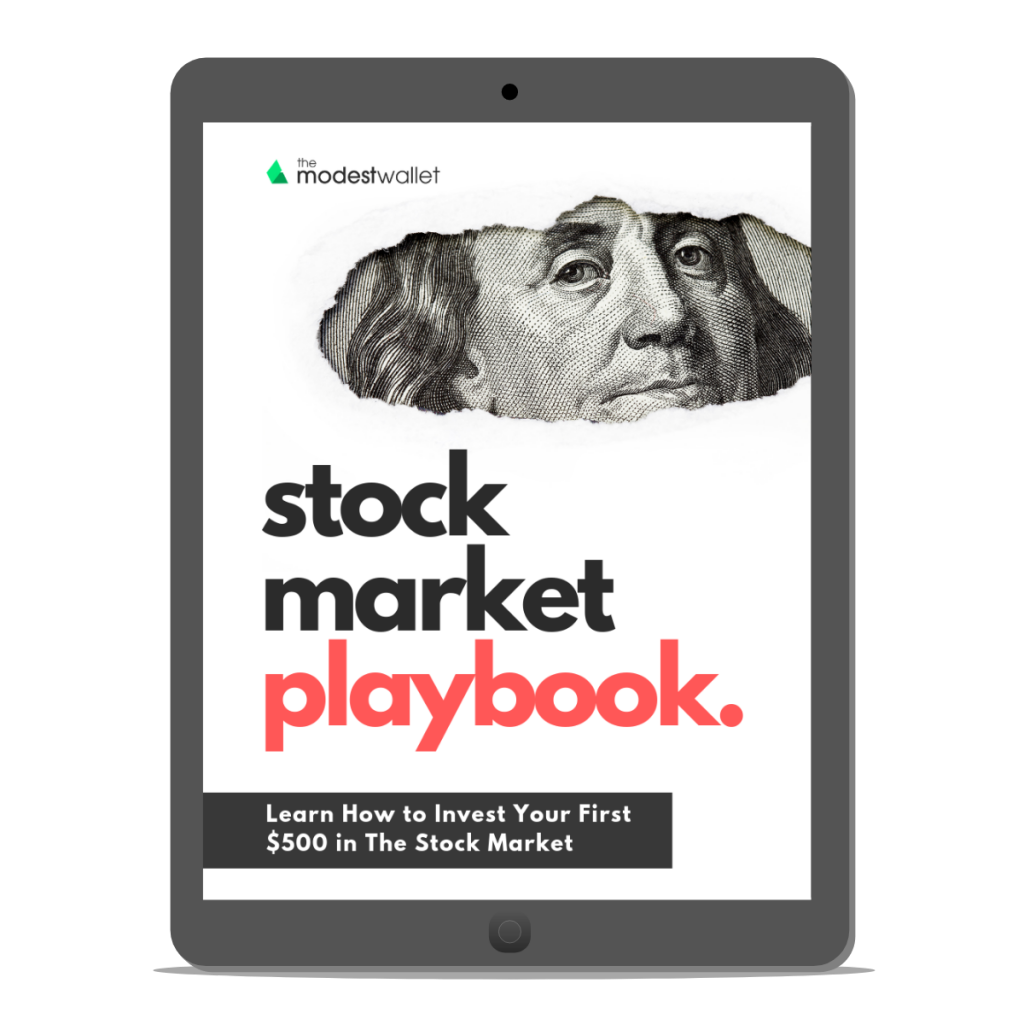 Get our free Stock Market Playbook to learn how to invest your first $500 in the stock market.
Plus our best money tips delivered straight to your inbox.

Alejandro is a financial writer with 7 years of experience in financial management and financial analysis. He writes technical content about economics, finance, investments, and real estate and has also assisted financial businesses in building their digital marketing strategy. His favorite topics are value investing and financial analysis.