Many or all of the products featured on this page are from our sponsors who compensate us. This may influence which products we write about and where and how the product appears on a page. However, this does not influence our evaluations. Our opinions are our own. Here is a list of our partners and here is how we make money.
The information provided on this page is for educational purposes only. The Modest Wallet is a financial publisher that does not offer any personal financial advice or advocate the purchase or sale of any security or investment for any specific individual.
Need a side hustle to help you save for a downpayment on your first apartment or pay down college debt—consider becoming an Instacart Shopper. Did you know you can get paid shopping for others? Well, in this Instacart Shopper review we'll show you how, read on.
In 2015, Forbes magazine named the grocery delivery app Instacart "America's Most Promising Company". The company turned over $2 billion in 2017 and today enjoys a valuation of nearly $7.6 billion.
Quick Summary: Instacart is a popular on-demand grocery delivery service that allows users to shop for groceries online. Working as an Instacart shopper is a great way to make some extra cash in your spare time.
What Is Instacart?
Founded in 2012, Instacart is an on-demand grocery delivery service that allows users to shop for groceries from their computer or mobile phone. Customers can order items from more than 300 national and regional retailing partners and have their groceries delivered to their doorstep.
What makes the concept even more exciting is the Instacart Shopper feature, which follows in the footsteps of tech giants like Uber and Lyft in allowing regular people to work for the company on an ad-hoc basis.
Instacart customers are connected with Instacart Shoppers in their area, who then buy groceries and deliver them by hand—adding a personal touch to an industry which too often feels clinical and distant.
Instacart shoppers are paid a basic hourly wage, as well as operating with the potential to receive tips from especially grateful customers.
In April of 2019, Instacart rolled out an on-demand option for the people who sign up to work as Instacart shoppers, granting them a greater degree of flexibility with regards to the hours they can work and their overall work schedules.
How Does Instacart Work?
The beauty of Instacart is in its simplicity. Chief founder Apoorva Mehta was an ex-Amazon employee, who obviously took his former employer's key principles of efficiency and usability to heart.
The web and mobile apps are both streamlined and easy-to-use, making Instacart one of the more user-friendly grocery delivery apps out there.
The process for ordering groceries is incredibly straightforward—it's just a matter of selecting the item you want to buy from one of the hundreds of retailers signed up with the service.
The customer can also select a timeframe under which the Instacart shoppers will be able to work. This can range from one hour up to a maximum of five days in advance, adding a degree of versatility to an already robust service.
There are express memberships available, offering customers unlimited free delivery on orders over $35—which incur a fee of $3.99 without the subscription plan.
How Does Instacart Make Money?
A common question frequently raised is how the company actually goes about making its money. The key to answering this lies in the arrangements Instacart maintains with various national, regional, and local retailers.
Retail partners have the freedom to set their own prices on the Instacart marketplace, although as of today more than 50% of all current partners list their products for the same price as customers would pay in-store.
Another factor that contributes to Instacart's overall financial viability is the fact that most orders people make are over $35. Since such orders come with a delivery fee of $3.99, those small amounts tend to add up in the long run.
Additionally, advertising revenue plays a big role in the overall revenue stream—which combined with the fact that Instacart doesn't pay for its own warehouses, only further adds to the profitability of the business model.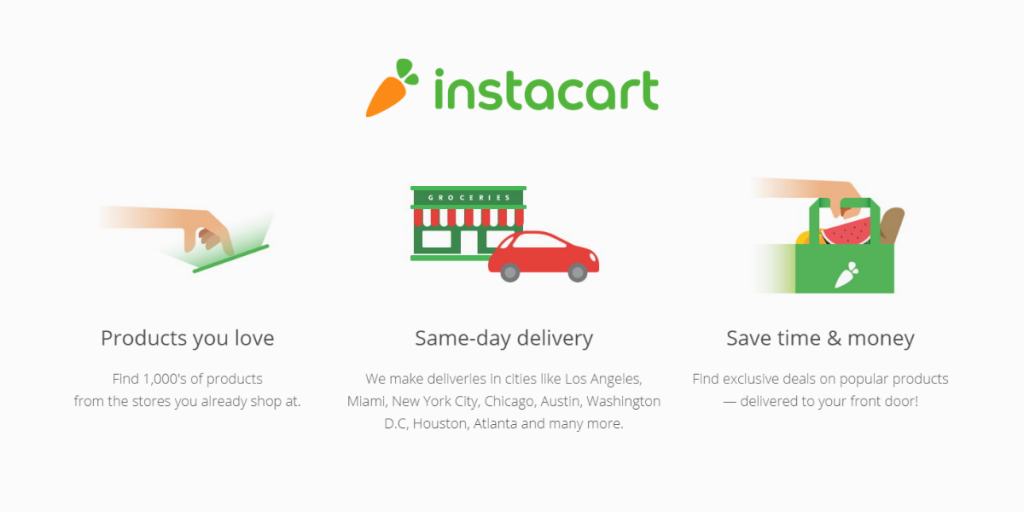 See Also: How to Become a Social Media Manager: Get Paid to Work From Home
Why Should You Become An Instacart Shopper?
Working as an Instacart shopper gives regular people the opportunity to make money on their own terms.
If you like grocery shopping and human interaction, or simply just having the freedom to decide when and where you work—then becoming an Instacart shopper is a great option for you. Plus, it's a lot more fun than just sitting in an office all day long.
You'll also have the satisfaction of knowing that you're contributing to a service that does real good—a large percentage of Instacart's customers are homebound, such as the elderly or those with disabilities, and by signing up to be an Instacart shopper you'll be helping them with one of the most important tasks they need to perform: buying groceries.
Just like Uber and Lyft, you can choose to make this your full-time job (although we don't recommend it), or just keep it as a side hustle for a few extra bucks here and there.
University students might want to consider being an Instacart shopper in their spare time, as well as people working sedentary jobs. It's a great way to stay active while at the same time making some pocket money.
How Can You Make Money With Instacart?
The first Instacart shoppers made the most money as they handled more orders. Nowadays there are many more shoppers vying for the same orders, therefore diluting the pot. However, there is still plenty to go around with new sign-ups every day.
Currently, Instacart offers its shoppers two different payment plans they can choose from in order to decide how much they'd like to work and how they'd like to do it.
The first of these choices is the Full-Service Shopper package, where shoppers will have an unlimited amount of potential hours they can work every week with no maximum cap.
The other option is the In-Store Shopper, which comes with a limit of 29 hours per week. However, it's important to note that these hours aren't guaranteed, and depending on demand you could wind up working quite a bit less than 29 hours a week.
Earnings are paid weekly, which means that you won't have to wait around for a monthly paycheck before you can access what you've made. Also, tipping is allowed which can help increase your earnings.
Where Can You Work?
Currently, Instacart is only available in the USA and Canada. While there are plenty of locations that have partnered up with the service, it's not available everywhere.
It's best to double-check your own area before you decide to commit to the sign-up process.
What Requirements Do You Need To Meet?
The sign-up requirements to become an Instacart Shopper depend on the responsibilities you are going to undertake.
In order to work with deliveries, you'll need access to your own vehicle with car insurance, a valid driver's license, and proof that you've got at least two years of driving experience.
While tickets or traffic violations won't automatically disqualify you, it's best to have a clean record since that will expedite the sign-up process considerably.
You'll also need to be at least 18 years of age. Even though in many places the legal working age is 16, this is a requirement imposed by Instacart themselves, so it's non-negotiable.
You'll need to be able to lift at least 30 pounds and you'll also need to have a smartphone—practically every order and delivery is handled through the app, and you'll need access to the Internet.
Finally, you have to be eligible to work in either the USA or Canada, depending on where it is you're located.
What's The Sign-up Process Like?
The Instacart sign-up process varies depending on whether you're applying for a job that involves delivery, or just shopping.
You'll have to be able to pass a background check and if you can't provide a history of your own criminal record, you're going to need to pay a fee for the company to conduct their own check.
See Also: How to Become a Freelance Writer: Get Paid To Write
How Do You Schedule Hours?
There are a few different ways to schedule hours as an Instacart shopper. The main one is to go to the app, and from the dashboard select the link which reads Set Your Availability. This will send you to a screen where you can select which hours you'll be available for throughout the next seven to ten days.
Once you've picked a day, the next step is to set a time:
click the Set Times button, followed by the Add a Time Range option
first set your arrival time and then the time you plan to be finished with work
process needs to be repeated for every day of the week you expect to be available
It's also possible to pick up additional shifts that are available throughout the weekly set schedule. Here, too, there are a few different options, including picking up the entire shift or picking up a portion of the shift—two or three hours at a time.
It's vital to note that sometimes the app crashes from all the people trying to select their hours at the same time. To avoid this, it would be a good idea to sign up for the early access pass, which will allow you to pick your hours for the next week every Sunday at 9 am.
How Much Can You Make?
Instacart shoppers can expect to make an average hourly wage of $10, although this will vary based on the geographical location in which they're working.
As a matter of fact, the location is the single biggest factor that goes into determining how much you'll make. Some shoppers can make up to $28/hour—these will be Instacart shoppers who are operating in more built-up, metropolitan environments such as Toronto or New York.
The hourly rate is sometimes guaranteed and sometimes dependant on how many orders you can handle— which also varies from location to location.
When it comes to tips, there are two ways they can be handled. Some customers will tip you upon delivery, while others may opt to use the app's built-in tipping feature—in which case the tips will be included in your weekly payment.
You'll also be rated on your performance as an Instacart shopper, which could well influence how much you'll be tipped in the future. Therefore, it's best to treat every job as important, do it professionally and in a timely manner.
How Can You Maximize Your Earnings?
The key to maximizing your earnings as an Instacart shopper lies in understanding your own situation so you can better organize and utilize your spare time.
As an illustrative example, compare somebody who has five hours free to work a day with somebody who can only spare an hour or two after clocking out at their 9 to 5 job.
Because you'll have more time, it makes sense to take on both shopping and delivering, since it will make you more money. On the other hand, if you've only got a short amount of time, you'd be better off just skipping the shopping part and focusing on delivering, since that'll give you a better chance at finishing more orders in the limited time you have available.
Another important factor in maximizing profits is your location. If you're based in NYC or San Francisco, you can expect to make a lot more money, and so you can afford to spend a little more time on orders than if you lived somewhere more off the beaten path.
It's worth noting that any vehicular expenses are considered the responsibility of the Instant shoppers themselves, so Instacart won't be paying for your gas, nor will they pitch in to cover any repair costs you may endure.
Besides driving a fuel-efficient car, there are other ways of maximizing your profits, such as:
Be efficient—knowing your way around the store aisles can save you on time when shopping for products
Attention to detail—pay close attention to customer requests and any additional details they may add
Don't be late—late deliveries will most likely result in a small tip, if any
Be nice and go the extra mile—always greet customers with a smile and make eye contact, offer to help carry groceries inside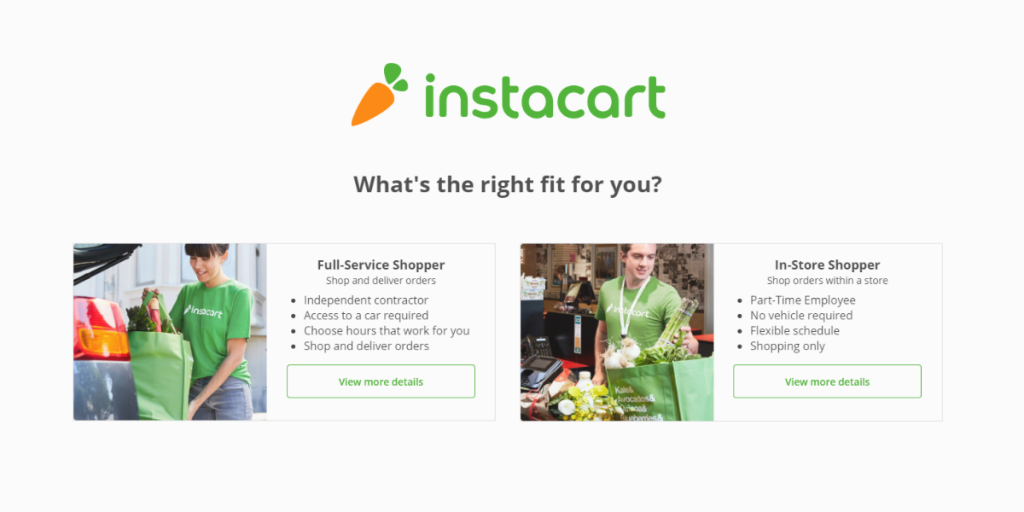 See Also: What Makes a Good Side Hustle: Five Golden Rules
Things To Consider Before Becoming An Instacart Shopper
Before you even consider signing up, you need to figure out what your expectations are. If you're trying to make this into a full-time career, don't even bother. Similarly, if you don't live in a metropolitan area in which Instacart shoppers make the highest hourly wage, it's not worth the effort.
Even if you enjoy driving, you have to counter in traffic and the fact that sometimes you may be driving for multiple hours a day.
As with most delivery and customer service positions, working with people is unavoidable and they are sometimes not the nicest bunch.
Some won't tip well, some won't tip at all, and some will be downright rude—that's just the nature of the business. However, there will be plenty who will tip healthily and really appreciate your efforts, and sometimes coming across one gem of a customer during the course of a particularly bad day can be enough to make the whole thing worth it.
Instacart Alternatives
Instacart has few competitors in the specialized same-day grocery delivery service market. After all, they practically invented it, and there just hasn't been enough time for many new companies to get set up.
There are alternatives and these are mostly offered by brand-name retailers that have already become household names.
Walmart offers a service similar to Instacart, as does Google Shopping Express, which works overnight and partners with some of the biggest retailers in the industry.
Shipt is an on-demand grocery delivery service which is still growing, but essentially does the same thing as Instacart.
AmazonFresh is Amazon's answer to the problem, while across the pond Waitrose (Britain's #1 supermarket) have developed their own service as well.
If you are open to deliver more than groceries, then Postmates and DoorDash are other alternatives worth checking out.
Instacart Shopper: Pros And Cons
There are some things to consider before signing up as an Instacart Shopper.
Pros
Flexibility—set your own hours
Potential to turn your vehicle into a cash cow
If shopping is something you enjoy, now you can get paid to do it
Tips—customers usually tip decently and even more if you're delivering alcohol
Not restricted to your location, can choose different zones
Cons
Expenses—company doesn't compensate you for vehicle upkeep costs (gas, repairs, car insurance)
No set minimum hourly rate
Some areas are not as busy and therefore don't get many orders
Dealing with difficult customers
Final Thoughts
Instacart is a relatively new company, however they have undoubtedly created a product that answers a need, and are the clear market leaders when it comes to providing same-day grocery delivery services.
Their platform is well-built, although it needs improving—preventing the app from crashing during busy periods would be a good start. But, there's no reason to think that those issues won't be ironed out as the service continues to grow in size and demand.
For Instacart shoppers, it's a perfectly viable option for making a little extra cash, just as long as you decide beforehand to what degree you're willing to commit to the service.
Even though you won't be dripping in cash, there's no shortage of demand for grocery deliveries so it's a good side hustle to help you add to your piggy bank.
All in all, Instacart has created a revolution in the way we shop for groceries, and the business is here to stay. Nobody can tell what the future holds, but if Instacart commits to innovation and improving its services, it will surely continue to be around.
Up Next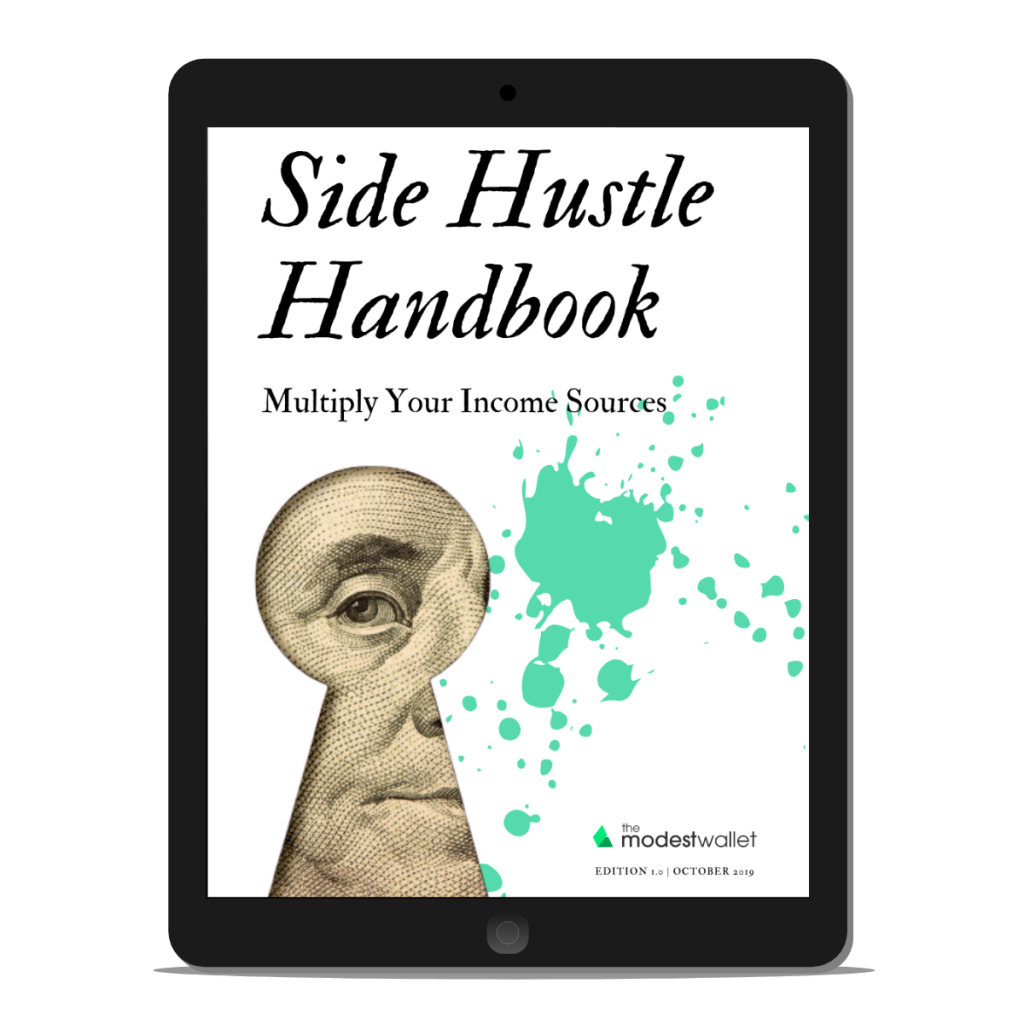 Get our free Side Hustle Handbook with the best strategies to multiply your income sources today.
Plus our best money tips delivered straight to your inbox.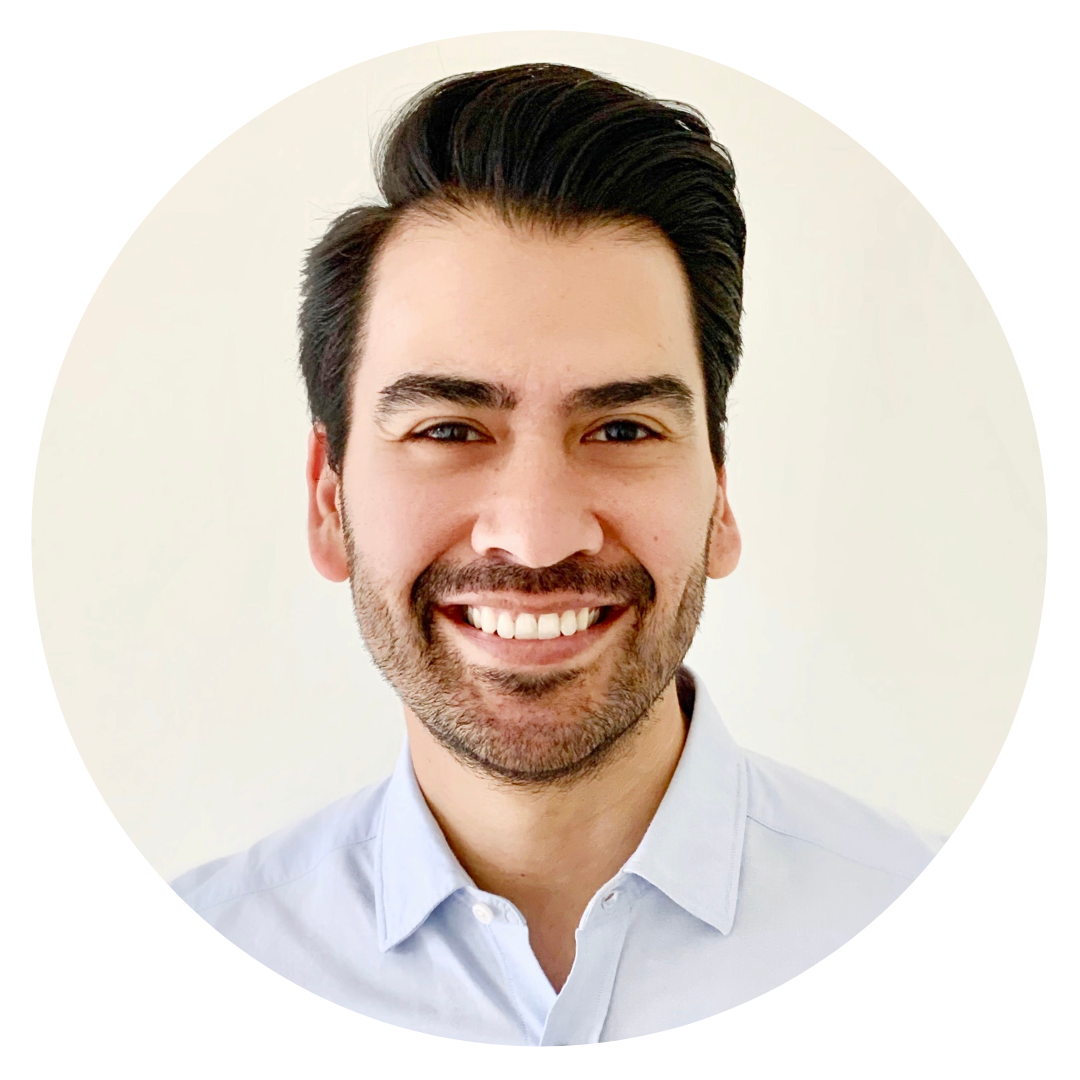 Ricardo is an entrepreneur, investor and personal finance nerd who enjoys spending time with his family and friends, travelling and helping others achieve their financial goals. Ricardo has been quoted as a personal finance expert in several online publications including Healthline, Bankrate, GOBankingRates, MSN Money, Yahoo Finance, U.S. News & World Report, Forbes and USA Today.