Firstrade Review 2023: A Low-Cost Online Broker
Many or all of the products featured on this page are from our sponsors who compensate us. This may influence which products we write about and where and how the product appears on a page. However, this does not influence our evaluations. Our opinions are our own. Here is a list of our partners and here is how we make money.
---
The information provided on this page is for educational purposes only. The Modest Wallet is a financial publisher that does not offer any personal financial advice or advocate the purchase or sale of any security or investment for any specific individual.
Firstrade is an American low-cost online brokerage firm that was founded under the name First Flushing Securities back in 1985. Firstrade launched Firstrade.com in 1997 and has been serving its investors' needs online since.
The low-cost online broker provides a wide range of investment products and tools for the US market. These products help everyday investors control their financial life and reach their goals. The industry-standard offering includes stocks, ETFs, mutual funds, fixed income products, and options.
This review will look at the broker's services, pricing structure, pros, cons, and other essential factors. At the end of this review, you will have all the necessary information to decide whether or not Firstrade is your low-cost online broker of choice.
Quick Summary: Firstrade is an online trading platform directed at investors who want to execute their investment strategies in an easy and streamlined way. Firstrade enables its users to trade stocks, ETFs, options, and mutual funds free of charge, using the web-platform and mobile app.
Promotion:Get up to 3 free stocks
What Is Firstrade?
Firstrade is a trading platform directed at investors who want to execute their investment strategies in an easy and streamlined way. Users can expect a user-friendly platform and fast order executions from this online broker.
Investors can begin trading on both the website and mobile app. They have access to a range of features and accounts (retirement, cash management, etc.) to invest in.
Firstrade enables its users to trade stocks, ETFs, options, and mutual funds free of charge, which is still a significant financial incentive. Currently, the low-cost broker gives investors access to a good variety of asset classes, but no crypto, forex, or futures trading is available.
See Also: 12 Best Online Brokers for Stock Trading
How Does Firstrade Work?
Firstrade makes it easy for potential investors to open an account and start investing in the stock market using one of the various investing account types.
Investing Account Types
Firstrade currently offers a wide range of investing account types to its investors.
As the name already states, a regular brokerage account can be used as a general investment account by one person (i.e. individual brokerage account) or a group of investors (i.e. joint brokerage account).
If investors are planning for retirement, IRAs, Roth IRAs, and other retirement accounts are also available in the US. They are considered individual retirement accounts.
Legal entities in the US also have the option to open a business account. Education savings accounts can be set up for quality educational services but are only available in the US. Custodial accounts cater to custodial purposes and are offered in the US only.
If investors want to have brokerage and banking services together in one place, the Firstrade cash management account is the best option.
Living overseas and using Firstrades services is also possible through an international account. This account is suited for all non-US investors.
Due to the broad selection of accounts to choose from, every investor should find a suitable account to invest in the stock market.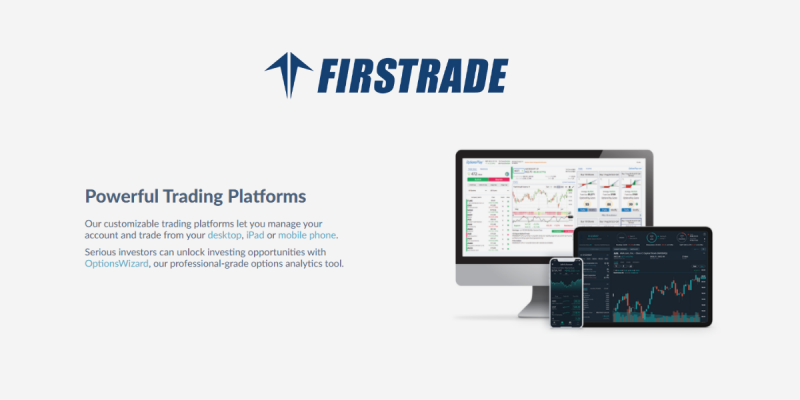 See Also: 12 Best Robo-Advisors: Automate Your Investments
Opening an Account
Opening an account with Firstrade is user-friendly. The process is fully digital and the online broker's services are available to domestic and international investors.
Opening a Firstrade account begins by clicking on the orange Open an Account button located in the middle of the header bar on the company's website. After clicking the button, the website redirects the user to another page. There, you are required to enter personal information (first and last name) and an email address.
After pressing Continue, you get to choose a favorite account type and give preferences for options and day trading. The next step is to enter more personal information (i.e., social security number) for account verification purposes. Also, a telephone number and a security question must be added to provide more security for the account.
You will also be asked to provide employment and financial information, create an investment profile, and enter trading and funding preferences.
All of this won't take you longer than 20 minutes and account verification will be completed within a few business days.
A favorable aspect is that the minimum deposit for a brokerage account is $0. If users want to trade on margin or use the broker for day trading, an initial minimum deposit of $2,000 and $25,000 respectively is required.
Firstrade Features
Firstrade provides a wide range of services. From commission-free trading of stocks and ETFs, to a dividend reinvestment plan (DRIP) to the options wizard, Firstrade has many great features investors can use.
| | |
| --- | --- |
| Minimum Investment | $0 |
| Stock & ETF Fees | $0 per trade |
| Options Fees | $0 commissions and $0 contract fees |
| Mutual Funds Fees | $0 |
| Inactivity Fee | $0 |
| Withdrawal Fee | $0 |
| Investment Types | Stocks, ETFs, Options, Mutual Funds and Bonds |
| Account Types | Individual Taxable, Joint, Traditional IRA, Roth IRA, Rollover IRA, SEP IRA, SIMPLE IRA, Custodial, Coverdell ESA, Corporate & LLC, Partnership & LLP, Sole Proprietorship and Trust. |
| Platform | Web-based and Mobile (iOS / Android) |
| Account Funding | Bank Transfer |
| Paper Trading | |
| SIPC Protection | |
| Banking Services | |
| Support | Phone, Email and Live Chat |
Commission-Free Trading
Nothing beats free trades. It doesn't matter if you are a frequent trader or retirement investor, Firstrade keeps things simple. The broker currently offers free of charge stock, ETF, mutual fund, and options trading to its users. This is a big plus for investors that prefer to invest in these asset classes.
Fixed Income Investing
Compared to the platform's commission-free trading, investing in fixed income products comes at a cost for the investor. Firstrade charges a $30 commission for trading primary markets CDs. With Treasury Bills, Notes and Bonds, as well as Municipal Bonds, Agency Bonds, Zeros & Stripes, and secondary market CDs, Firstrade's commissions are on a net yield basis.
Margin Trading
Margin trading makes it possible for investors to borrow money from their broker.
The upside of using a loan is that investors can buy more shares. Users are, therefore, able to further increase the size of their portfolio position.
The downside to this practice is that investors have to pay interest on the money they initially borrowed from their broker to buy the shares in the first place.
This interest is called the margin rate and it might increase the investor's trading costs significantly. With an annual margin rate of 8.75% for a margin balance under $10,000, Firstrade's margin rates are relatively high compared to other brokers. The rates decrease with volume but only drop below 7% if investors borrow $500,000 or more.
Investors should carefully consider if margin trading on the Firstrade platform makes sense considering these high rates.
Trading Platform and App
Firstrade's website and app are easy to use and quick to master, even for absolute beginners. However, two-factor authorization isn't supported, which may raise security concerns for some users.
The web platform offers a good user experience, a straightforward design, and a useful search function that provides users with relevant search results. Various order times, order types, and alerts and notifications are also included. The only minor downside of the platform is that customization options are limited.
The Firstrade mobile trading app offers a clean experience. It is well-designed, intuitive, provides excellent search results, and uses the same order types and options as the website. Unfortunately, it is not possible to trade mutual funds and bonds in the app. The app also lacks alert functionality.
Extended Hour Trading
The broker offers extended hours trading at no extra cost and guarantees 0.1-second trade execution. It is possible to trade from 8 am to 8 pm because Firstrade allows pre-market trading from 8:00 to 9:25 am as well as post-market trading from 4:05 to 8:00 pm.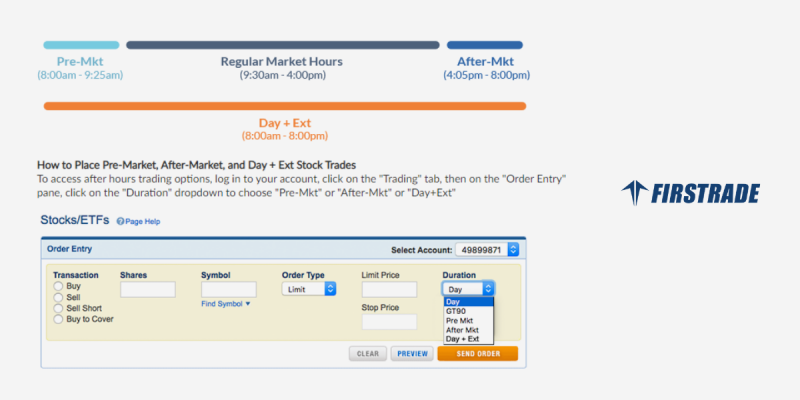 See Also: What are Dividends: Become a Dividend Aristocrat
Dividend Reinvestment Plan (DRIP)
Dividend investors will be happy with Firstrade because the discount broker is one of the only free platforms that offers a DRIP. Investors can sign up for the dividend reinvestment program and have their earnings reinvested automatically on dividend-paying stocks listed above $4 per share. If the earnings aren't sufficient to buy a whole share, the platform will buy fractional shares instead.
This way, reinvesting dividends and earning compound interest will bring long-term investors to their financial goals faster.
Retirement & IRA Accounts
The low-cost broker offers multiple retirement and IRA accounts:
Traditional IRA: Funding an account with pre-tax money which lowers the taxable income; retirement withdrawals will be taxed
Roth IRA: Account funding with after-tax money, but future withdrawals are tax-free
Rollover IRA: Moving money from an old employer-sponsored plan into an IRA
SEP IRA: Funds are invested the same way as in a traditional IRA but are used by business owners to provide retirement benefits for themselves and employees
SIMPLE IRA: Suitable for small employers who currently don't sponsor a retirement plan
Cash Management Account
A free Firstrade cash management account allows an investor to take care of finances and investments within one account, hassle-free. This all-in-one solution is perfect for investors who want to streamline their finances. The account equity requirement is $25,000.
Firstrade also offers a free debit card as part of the cash management account, which investors can link to their brokerage account. The debit card gives you access to worldwide ATMs at no annual fee.
Upcoming IPOs
The low-cost broker also delivers a monthly list of upcoming IPOs. The list includes information such as the market each IPO will take place on, the price and number of shares, the symbol, and the IPO date.
Firstrade Tax Center
In this dedicated tax section, users can view their tax documents, such as their 1099. The Firstrade tax center additionally gives access to common tax forms and provides educational information about capital gains, dividends, and other related topics.
Firstrade Financial Calculators
Firstrade created several financial calculators to help investors. Some of the calculators guide investors in how much they should be saving for their children's college, whether they should do a Roth IRA conversion, or how much they will need to save for retirement.
Options Wizard
The Options Wizard is an excellent tool for every investor looking to improve his or her option trading skills further. The information resources and tools include trading strategy checklists, technical and trend indicators, profit/loss simulations, rankings, and more than 40+ options strategies.
By using these tools and resources, users can understand the value and success of any trade they want to make. Through sophisticated analytics, the Options Wizard can provide instant feedback.
See Also: What is a Bond: Everything You Need to Know
Research and Education Tools
Firstrade offers its users high-quality, well-balanced research tools that include trading ideas, interactive charts, detailed fundamental data, reports, and more.
The reports and trading ideas for stocks, ETFs, and mutual funds mainly come from Morningstar, a well-known stock analysis firm. Investors can find dividend calendars, financial statements, and other essential data in the fundamental data section. The charting gives great flexibility for editing charts and using indicators, and the screeners allow for sophisticated filtering.
Additionally, the Firstrade Education Center provides beginner investors with great platform tutorial videos, webinars, asset class articles, and educational videos to learn about basic investment topics and strategies. Even podcasts and eBooks are available as resources.
Customer Service and Support
It is possible to contact Firstrade through various channels. You can choose from classic phone and email support, as well as a 24/7 chatbot, which is more or less an intelligent FAQ section that answers basic questions.
A live chat with a customer support agent is not available. Contacting customer support via phone is possible Monday through Friday from 8 am to 6 pm EST (which covers the platform's main trading hours).
Firstrade Pricing and Fees
Firstrade has a very user-friendly fee structure and low overall fees.
No commissions or fees are charged for trading stocks, ETFs, funds, and options. Firstrade only charges a Short Term Redemption Fee ($19.95) if mutual bond shares are held less than 90 days, which is not the goal for long-term investors.
The only assets that need some attention from the investor are fixed income products. Firstrade charges a $30 trading commission for primary market CDs. Commissions on Treasury Bonds, T-Bills, Notes, Municipal Bonds, Agency Bonds trades are charged on a net yield basis.
In addition to the points above, non-trading fees are low. Firstrade does not charge any account fees for the user's inactivity or any withdrawals using ACH transfer (other wire transfers to domestic banks cost $30 and $35 for international withdrawals). On top of that, no minimum deposit is required to open an account.
Both aspects, no trading fees, and low non-trading fees are significant benefits for investors.
Firstrade Security
The funds in investors' accounts are protected by the Securities Investor Protection Corporation (SIPC) up to $500,000 if the broker goes bust. This is more than other protection account schemes provide.
Firstrade also offers its Firstrade Online Protection Guarantee and covers 100% of any losses due to unauthorized activity in the investor's account.
See Also: What is an Exchange Traded Fund 'ETF': Everything You Need to Know
Firstrade Pros
Firstrade offers free trading of stocks, ETFs, mutual funds, and options
Low non-trading fees such as account fees or inactivity fees
No minimum initial account deposits necessary
Fully digital and user-friendly trading platform
Great research tools for making informed decisions
Great educational section including videos, webinars, podcasts, and eBooks
Website and app are easy to use, intuitive, and well-designed
Firstrade Cons
Investors can only invest in the US market
Cryptocurrency, forex, and futures trading is not supported
Customer phone support available only Monday through Friday from 8 am to 6 pm
High margin rates
High wire transfer fees outside of ACH transfers
Safer two-factor authorization is not available
The mobile app doesn't support the trading of mutual funds or bonds
No credit/debit cards and electronic wallets can be used for money transfers
Firstrade Alternatives
There are few other low-cost brokers that offer similar features. Before opting for Firstrade, make sure you check out the two competitors below.
Robinhood
The services Robinhood and Firstrade offer are relatively similar. Both offer $0-commission trading for stocks, ETFs, and options and provide straightforward interfaces with a great user experience. Robinhood also adds two-factor security measures.
The primary users of Robinhood are millennials. The reason for this is that it is possible to trade cryptocurrency and fractional shares on Robinhood.
A significant disadvantage of Robinhood is that it currently doesn't offer retirement plans. In contrast, Firstrade has many accounts to choose from (including a DRIP) and a good retirement investment plan section.
Read our full Robinhood review to learn more.
Webull
Webull also offers very similar services and fee structures. Neither Firstrade nor Webull charges for trades on stocks, ETFs, and options, and both have low non-trading fees (no inactivity fees or minimum deposits).
However, there are areas where Webull lags behind Firstrade. On Webull, it is not possible to trade mutual bonds, investment accounts are limited to individual and cash accounts, and no phone support is available.
Webull excels with its interface because it is fully customizable compared to the few possibilities on Firstrade and the beginner-friendly tools such as a virtual trading pool where new investors can practice.
Check out our full Webull review to learn more.
Minimum Investment
$0
Fees
$0
Promotions
Stock and ETF Trades
$0/trade
Options Trades
$0/contract
Investor Protection
$500,000 (securities up to $500,000, cash up to $250,000)
Minimum Investment
$0
Fees
$0
Promotions
Stock and ETF Trades
$0/trade
Options Trades
$0/contract
Investor Protection
$500,000 (securities up to $500,000, cash up to $250,000)
Minimum Investment
$0
Fees
$0
Promotions
Stock and ETF Trades
$0/trade
Options Trades
$0/contract
Investor Protection
$500,000 (securities up to $500,000, cash up to $250,000)
Who Is FirstradeBest For?
Firstrade is excellent for investors who want to take care of their investments on an all-around easy-to-use platform and those seeking a free broker that offers a DRIP. It is also perfect for investors that are cost-conscious and looking for free-of-charge trading.
If investors want to trade crypto, forex, or futures or need even more advanced tools, Firstrade isn't the best option out there for them. Also, investors who need a robo advisor or professional investment management should go with a different broker.
Firstrade FAQ
Below are some of the most frequently asked questions about Firstrade and its services alongside our answers:
Is Firstrade a Good Broker?
Firstrade is a solid choice for both beginners and advanced investors. The broker offers free trades, even for mutual bonds and options. It has low non-trading fees and provides great research and educational tools.
Is Firstrade Safe?
Firstrade has a track record of more than 30+ years. This shows that the discount broker has already weathered some severe financial crises successfully. The broker is also overseen by top-tier authorities such as the Securities and Exchange Commission (SEC) and the Financial Industry Regulatory Authority (FINRA).
How Does Firstrade Make Money?
As it offers $0-commission trading across the board, Firstrade has to find other ways to make money. They make money through:
● The platform's margin rates 
● Transaction fees 
● Gaining interest on the idle cash sitting in investor's accounts
● Directing order flow to market makers and being incentivized for it 
● Offering extra cost services such as phone-assisted trades
Is Firstrade Free?
Opening a Firstrade account is free and doesn't require a minimum deposit. Trades on stocks, ETFs, mutual funds, and options are also free of charge.
Account Minimum: $0
Fees: Zero-commission stock, ETF, mutual fund and options trading
Promotion: 3 free stocks
Final Thoughts
Although it is not as famous as Robinhood or Webull, Firstrade still brings more than 30 years of experience to the table and provides excellent overall value to investors.
The low-cost broker is a great fit for beginners and investors looking for zero-commission trading across multiple asset classes, no inactivity or account fees, and an easy-to-use, low-cost broker platform.
Firstrade further offers many high-quality educational and research tools and some great features for investors looking to improve their financial knowledge and skills.
However, it does have some drawbacks. Firstrade covers only the US market, trading crypto/forex/futures is not possible, no 24/7 customer support is available, and debit cards/credit cards and electronic wallets aren't accepted for money transfer.
Having said this, Firstrade is an affordable and one of the best discount brokers for novices that make their first steps in the investment world.
Up Next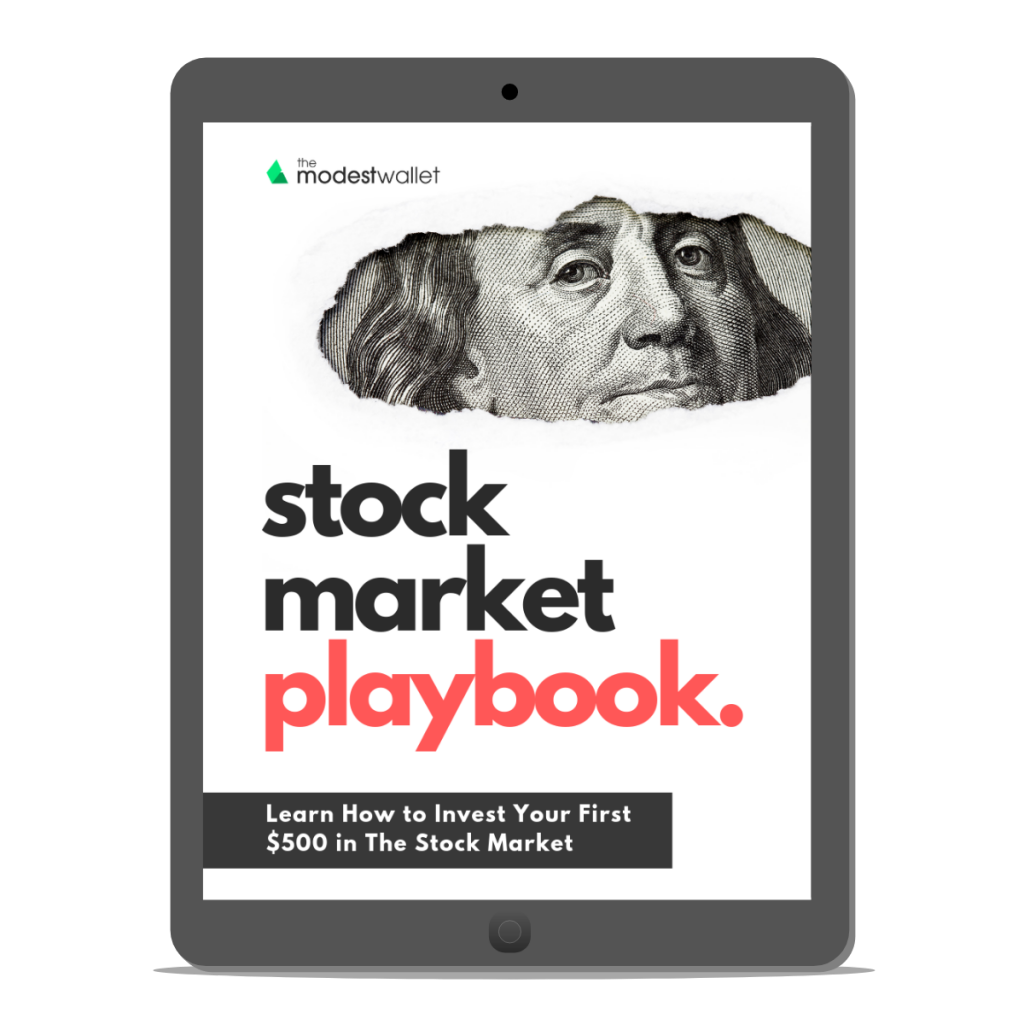 Get our free Stock Market Playbook to learn how to invest your first $500 in the stock market.
Plus our best money tips delivered straight to your inbox.

Carsten is a Freelance Copywriter with a personal interest in money management and investing. Besides taking care of his investments, he loves traveling, reading books, and working out (calisthenics & yoga).