EquityMultiple Review 2023: Features, Pros, and Cons
Many or all of the products featured on this page are from our sponsors who compensate us. This may influence which products we write about and where and how the product appears on a page. However, this does not influence our evaluations. Our opinions are our own. Here is a list of our partners and here is how we make money.
---
The information provided on this page is for educational purposes only. The Modest Wallet is a financial publisher that does not offer any personal financial advice or advocate the purchase or sale of any security or investment for any specific individual.
There are multiple reasons why you should have at least a portion of your portfolio in real estate investments. One reason is that real estate typically has a low correlation to equity markets. Another reason is that this asset class has generated attractive historical risk-adjusted returns for decades. Ultimately, real estate properties can serve as a hedge against inflation.
Within this environment, crowdfunding platforms support investors in allocating their capital across various investment options. Whereas some platforms focus on REITs and portfolios, others target funds and single property deals. For investors preferring the latter, EquityMultiple has a diverse offering.
In this EquityMultiple review, we'll have a deeper look into its features, pros, and cons. We also check out other aspects such as fees, security measurements, and who should invest.
on EquityMultiple's website
Quick Summary: EquityMultiple is a commercial real estate investment platform offering accredited investors access to private real estate investments across property types and risk profiles.
Promotion: None
What Is EquityMultiple?
EquityMultiple is a real estate investment firm that enables accredited investors to access professionally managed commercial real estate. The crowdfunding platform sources private real estate in different markets across the United States. It offers different property types and risk profiles. The firm uses technology to provide a streamlined and straightforward investing process for its debt, equity, and CRE security deals.
The company states that it offered real estate transactions valued at over $3 billion through its online investing platform and investors have invested more than $241 million in their offerings so far.
How Does EquityMultiple Work?
On its real estate platform, accredited investors can invest in professionally managed commercial real estate. The process starts with EquityMultiple sourcing potential investments from a network of lenders and sponsors across the country. From there, only 5% of the evaluated assets withstand the company's rigorous in-house due diligence and underwriting process and are accepted for investors.
Then, the company creates a separate LLC for every investment, and accredited investors can participate if they meet the minimum investment criteria. EquityMultiple offers a variety of markets, investment types, and return profiles to fit every investor's strategy. Ultimately, they aim to protect your money, maximize your returns, and support you in building a growing diversified portfolio.
How to Open an EquityMultiple Account
To open an account with EquityMultiple, click the Sign-Up button on the company's website. The overall process is straightforward and takes less than five minutes of your time. First, however, you have to be an accredited investor and pre-qualify your account to invest in real estate through EquityMultiple. To qualify as an accredited investor, you must meet one of two criteria:
$200,000 in annual income per year for the last two years ($300,000 with a spouse)
$1 million in net worth excluding your primary residence
After registering on the crowdfunding platform, you can start browsing the listed offerings or set up an investment account without any obligations to invest. You can review investment details, link your bank account, and immediately fund the investments of your choice.
EquityMultiple Features
The crowdfunding platform focuses on "leveling the playing field for individual investors" and only offers features that fit that requirement. As a result, investors have multiple investment options and can benefit from typical real estate investment returns.
| | |
| --- | --- |
| Minimum Investment | $5,000 |
| Account Fees | 0.5% to 1.5% per year (Common Equity), 1% (Debt and Preferred Equity), varies (Funds), and $30 to $70 per year (Admin Fee) |
| Time Commitment | 3 months (Savings Alternative) to 10+ years (Funds) |
| Offering Types | Debt, Equity and Preferred Equity |
| Property Types | Commercial Real Estate (CRE) |
| Advertised Returns | 16.8% (Average returns) |
| Distributions | Varies by Project |
| Regions Served | 50 States |
| Secondary Market | |
| Accreditation Required | |
| Self-Directed IRA | |
| 1031 Exchange | |
| Support | Phone: +1 646-941-8107 and Email: [email protected] |
Investment Types
EquityMultiple offers three different investment approaches with different strategies and backs various types of real estate investments. As of this writing, the company provides:
Debt investments: Such as senior and mezzanine debt
Common equity: Where investors act as property shareholders
Preferred equity: Where private lenders have a higher priority for repayments
CRE securities: Representing commercial real estate investments
Opportunity funds: Tax-advantaged investment vehicles supporting private-sector investments in targeted communities across the country
Diversified notes: Perfect short-term solutions with zero fees
Fund Investing
If you prefer to invest in a diversified fund, EquityMultiple has a solution for you. Currently, the crowdfunding platform offers their National Stabilized Fund, which invests in multifamily homes and diversifies capital across multiple properties. The strategy behind the fund is investing in debt, equity, CRE Securities, and Opportunity Funds.
The target duration for this type of investing ranges from a short one and a half years to 10+ years, distributions are paid out quarterly, and a minimum investment of at least $20,000 is required. In the case of the National Stabilized Fund, it's $30,000.
Direct Investing
In case you want to hand-pick your investments, though, then direct investing should be the investment strategy of your choice. That way, you can target distinct properties that align with your overall investment profile. The benefit of standalone deals is that you can add properties one at a time, strike whenever an excellent opportunity presents itself, and grow your portfolio over time.
Here, EquityMultiple's investment strategy targets debt, preferred equity, and common equity assets. The investment characteristics are very investor-friendly, with hold periods of six months to five or more years and minimum investments of only $10,000. This is a relatively low amount compared to other platforms out there.
Savings Alternative
EquityMultiple's third investment approach is their Savings Alternative. With this approach, you will invest in short-term, diversified Notes that can be an excellent alternative for your savings. The Notes have been created to give you flexibility and liquidity with a target duration of only three, six, or nine months and a minimum investment of just $5,000. These Notes also don't carry any fees and are backed with First-Loss Protection by EquityMultiple.
Types of Accounts
Once you create an investor account for EquityMultiple, you can choose the account type you want to invest with. The platform allows multiple types of accounts:
Individual taxable accounts
Joint taxable accounts
Trusts or entities
Self-directed IRAs (from several custodians)
However, keep in mind that only accredited investors are allowed. This is also valid for trusts and entities and will be checked for every investment you want to undertake.
EquityMultiple Typical Returns
Since its inception, EquityMultiple's historical Rate of Return for realized investments has been 16.8%. However, your returns depend on the risk profile of your chosen investments. Nonetheless, the crowdfunding platform aims for specific target return ranges.
Debt: 7% to 12% targeted annual rate of return
Preferred equity: 6% to 12% current preferred rate of return, 10% to 18% targeted total preferred rate of return
Common equity: 10% to 24% or more targeted Internal Rate of Return (IRR)
Funds: The return rates depend on the fund strategy. EquityMultiple seeks investments with predictable, near-term cash flow.
As with every investment, your realized returns will vary and can't be guaranteed. The past is no prediction for future outcomes.
Investment Timeframes
Depending on the investment approach you choose, your investment timeframe will also vary. Have a look at the overview below to see how long your hold periods can be:
Funds: One and a half to 10+ years
Opportunity funds: 10+ years (to benefit from the maximum possible tax benefits)
Direct investing: Six months to five or more years
Savings alternative: Three to nine months
Keep in mind that these real estate investments are relatively illiquid. So you should be able to comfortably deploy your capital for at least three to five years. If you need money before the end of these timeframes, other investments like REITs could be better options.
EquityMultiple Pricing and Fees
Depending on the investment you choose, you will face different fees.
For common equity investments, investors have to pay an annual reporting fee between 0.5% and 1.5% for the amount invested. The crowdfunding platform also gets a share of your profits (about 10%) once you get your initial investment back and have reached the targeted IRR threshold.
For debt and preferred equity investments, EquityMultiple charges around 1% in Servicing Fees. In addition, if you invest in funds, you will have to pay an Origination Fee upfront. This fee varies from offering to offering and will be displayed transparently.
EquityMultiple can also collect an annual Administrative Expense for document creations, filings, and entity information. The fee will be split among all investors and typically ranges between $30 to $70 per investor. Therefore, always read the Financials and Structure section, as well as the Investment Summary, to know exactly how much you pay in fees.
Looking at minimum investments, you will find that the lowest investment amount on the platform is $5,000. However, the amount varies from offering to offering, while the average investment minimum sits between $10,000 and $30,000.
EquityMultiple Security
EquityMultiple has various security measurements in place to ensure that your personal data is safe. Its physical infrastructure uses the Amazon Web Service technology. They also use third-party security firms to test their system's vulnerability from time to time.
For their network security, the platform applies firewalls, DDoS Mitigation, and port scanning. Besides, stored data is encrypted to meet data security requirements, and browser connections happen over HTTPS and SSL. This ensures that sensitive data is protected during transmission.
EquityMultiple Customer Service
There are multiple ways you can get in touch with the company. You can reach them via phone or email during business hours (9 am and 6 pm EST). You can access a chat on their website and send your questions regarding real estate investing through EquityMultiple. The team will usually get back to you within a few hours. You can also leave feedback via phone or email, which is something not many platforms openly communicate.
EquityMultiple Pros
Access to institutional-level real estate
Many different types of investments are available
Opening an account and browsing investments is free
Strong track record and high historical returns
Low investment minimums for standalone deals
Fees are in line with industry standards
The EquityMultiple team has decades of real estate experience
Various security measurements are in place to protect your data
EquityMultiple Cons
Real estate investments are highly illiquid
Only open to accredited investors
Complex fee structure that varies with every investment
EquityMultiple Alternatives
While EquityMultiple has multiple investment options and a solid track record, you might want to know which other platforms are out there.
Fundrise
One of these real estate alternatives is Fundrise, which also allows non-accredited investors to invest. Besides, the crowdfunding platform has a much lower minimum investment, with the entry-level Starter Portfolio requiring just $10 compared to the $5,000 at EquityMultiple.
On Fundrise, investors can invest in commercial and residential real estate portfolios, similar to EquityMultiple's Funds option. However, there are no standalone deals available. Instead, Fundrise offers four other account levels that unlock different features such as IRA investing, a customized portfolio strategy, or access to private REITs.
While both platforms offer different investment options, they have similar fee percentages. Fundrise charges about 1% in fees, which is in line with what EquityMultiple charges investors.
CrowdStreet
CrowdStreet is similar to EquityMultiple as the platform also only allows accredited investors to invest in real estate offerings. Like EquityMultiple, investors can invest in diversified funds and individual deals, but also in a professionally managed investment portfolio if you meet CrowdStreet's criteria.
The minimum investment on CrowdStreet is $25,000, which is similar to the average investment minimums at EquityMultiple. However, Equity Multiple has minimums as low as $5,000. Still, if you invest on CrowdStreet, you don't need to pay any account or management fees like on other platforms.
| | | | |
| --- | --- | --- | --- |
| | | | |
| Our Rating | | | |
| Fees | 0.5% to 1.5% per year (Common Equity), 1% (Debt and Preferred Equity), varies (Funds), and $30 to $70 per year (Admin Fee) | 0.50% to 2.5% (Funds); Project fees vary | 1.0% per year |
| Account Minimum | $5,000 | $25,000 | $10 |
| Promotion | None | None | Advisory fee waived (*12 months) |
| Highlight | Invest in institutional grade commercial real estate | Access to commercial real estate investment opportunities | Access to private real estate deals |
| Best For | Long term accredited investors | High net-worth individuals | Long term investors |
| | | | |
Who Is EquityMultiple Best For?
The crowdfunding platform is suitable for accredited investors who want to add or diversify their portfolios with real estate investments. This asset class has historically generated high returns, which is highlighted by EquityMultiple's past performance. If you are interested in vetted commercial real estate deals instead of REITs, this platform might be right for you.
Moreover, if you can comfortably invest $5,000 (better between $10,000 and $30,000) and lock up your capital for more than five years, the platform might be an excellent place for you to invest in real estate offerings. The reason is that these investments are relatively illiquid and involve risks investors have to understand.
EquityMultiple Review FAQ
In case you have some general questions about EquityMultipple, we have compiled the most frequently asked questions and provided answers to them below.
Is EquityMultiple Safe to Invest With?
EquityMultiple creates a separate LLC for every investment the company offers on its platform. This structure ensures bankruptcy protection in case EquityMultiple goes out of business. That way, the investment will remain intact and leave you only with the risk real estate investing has in general. Although bankruptcy would delay processes, this scenario doesn't seem realistic looking at the company's current favorable situation.
Is EquityMultiple legit?
The company is legitimate and was developed in partnership with Mission Capital, an existing real estate company. Moreover, the leadership team has decades of experience in real estate investing and has been involved in many commercial real estate transactions. They manage more than $3 billion in asset value and have returned over $115 million to investors. 
Does EquityMultiple Offer a Mobile App?
Currently, the company doesn't offer a mobile app. However, their entire webpage is mobile-friendly. This makes it convenient to use your phone or tablet to browse investment options or confirm your accredited investor status. 
Can You Sell EquityMultiple Investments?
There is no secondary market for the restricted securities investor purchase, meaning that you should expect to hold your investments until they mature or will be liquidated. Having said this, you may sell your securities in private transactions under certain restrictions. Still, EquityMultiple would be willing to arrange the sale between two of their investors. 
How Does EquityMultiple Make Money?
The company makes money by charging investors fees for the investments they make. While these fees vary between 0.5% and 1.5% depending on the offering, they are the primary source of income for EquityMultiple. Moreover, they charge an administrative fee each year. 
Final Thoughts
EquityMultiple focuses on providing institutional-quality commercial real estate investments. Their solid track record shows that they are doing the right thing. That said, you won't find REITs in their offerings. This speaks to seasoned accredited investors who want to invest specifically and handle a greater range of risks and returns.
Still, you won't find a high deal flow as on other crowdfunding platforms. This is because EquityMultiple has a thorough vetting process and only about 5% of the submitted deals end up on the platform. Nonetheless, the company provides investors with enough opportunities to diversify their portfolios.
If you're an accredited investor who wants to benefit from the sound returns and knows the risks that come with real estate investing, EquityMultiple should be on your shortlist.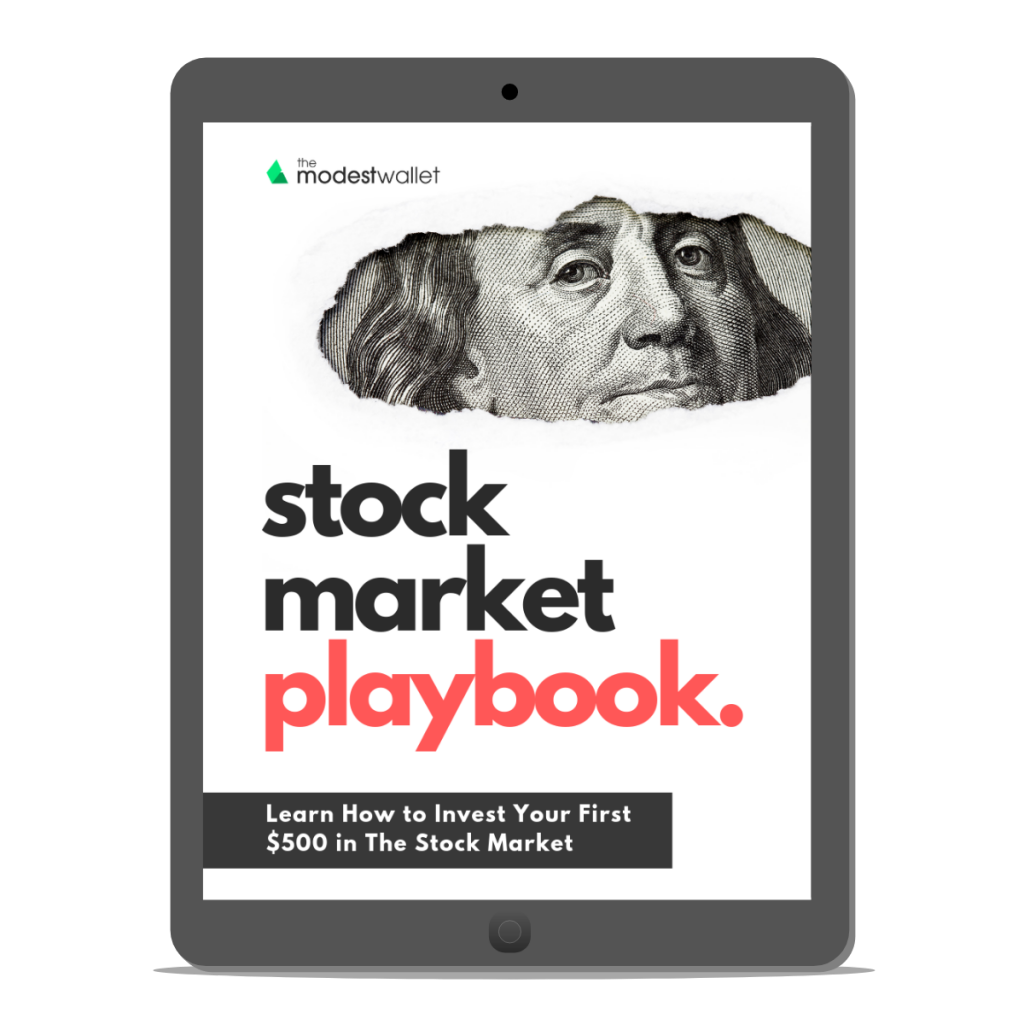 Get our free Stock Market Playbook to learn how to invest your first $500 in the stock market.
Plus our best money tips delivered straight to your inbox.

Carsten is a Freelance Copywriter with a personal interest in money management and investing. Besides taking care of his investments, he loves traveling, reading books, and working out (calisthenics & yoga).