Capital One Shopping vs. Honey 2023 | Which Platform Saves the Most Money?
Many or all of the products featured on this page are from our sponsors who compensate us. This may influence which products we write about and where and how the product appears on a page. However, this does not influence our evaluations. Our opinions are our own. Here is a list of our partners and here is how we make money.
---
The information provided on this page is for educational purposes only. The Modest Wallet is a financial publisher that does not offer any personal financial advice or advocate the purchase or sale of any security or investment for any specific individual.
Anyone who does any shopping online has wondered if they're missing out on the best deal. If you don't look for coupon codes and compare prices on different sites, you've probably spent more than you needed to. But who has the time?
Capital One Shopping and Honey are services that help you find promo codes, compare prices, and find deals. They're both free and easy to use. While they work similarly, they have different features and perks. Keep reading to learn which one is best for you.
Overview Capital One Shopping vs. Honey
Both Capital One Shopping and Honey are extensions that you use while you shop online. They work with thousands of stores and let you earn rewards.
In 2018, Capital One bought Wikibuy, renaming it Capital One Shopping. And, in 2019, PayPal purchased Honey. These major purchases should give you an idea of how popular and successful these products are.
| | | |
| --- | --- | --- |
| | | |
| Our Rating | | |
| Pricing | Free | Free |
| Apps | Mobile (iOS and Android) and browser extension | Mobile (iOS and Android) and browser extension |
| Main Features | Universal product search, trending deals, featured offers, price drop alerts, watchlist, coupon codes and Capital One Shopping credits | Automatic coupons, exclusive offers, Amazon integration, price alerts, Honey travel deals, price history, gift cards deals, referral program and droplist |
| Shopping | Online and in-store | Online |
| Redeeming Options | Gift cards | Gift cards and PayPal cash |
| Rewards Expiration | Rewards don't expire | Rewards don't expire as long as your account remains active during a 12 month period |
| Veredict | Online and in-store shoppers | Online shoppers |
| | | |
About Capital One Shopping
Capital One Shopping used to be called Wikibuy. It's a browser extension that works with Chrome, Firefox, and more. The extension is free and anyone can use it; you don't need to be a Capital One customer. The service's goal is to help you save money while shopping online.
Once you install Capital One Shopping, it will work behind the scenes while you shop with thousands of retailers. When you check out, you'll see a pop-up letting you know if there are any coupon codes available.
You can also earn rewards while you shop and redeem them for gift cards. Read our full Capital One Shopping review to learn more.
About Honey
Honey is a free extension that works with all major browsers to help you find the best deals. When you check out with online retailers, Honey shows you available coupon codes along with a price history and other details.
Honey works with thousands of online stores.
Like Capital One Shopping, Honey offers a rewards program. When you earn enough Honey Gold, you can redeem it for gift cards.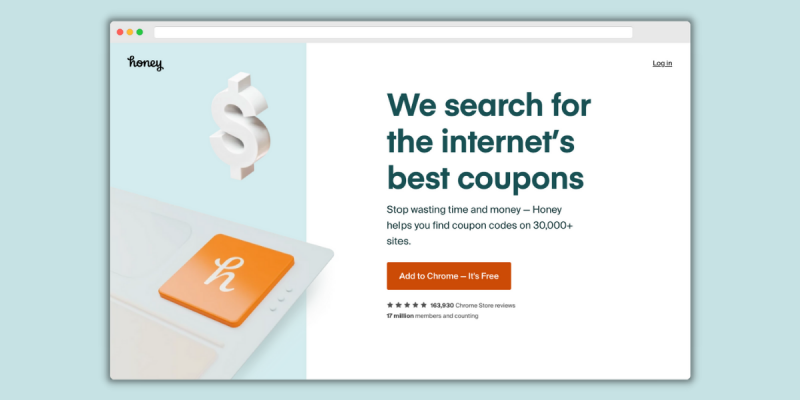 Capital One Shopping vs. Honey: Main Features
Each of these services works similarly. They let you automatically apply coupon codes, compare prices, and earn rewards. They both work with Amazon and you can compare prices between sellers on the site.
The two extensions also have some unique features, which we'll describe here.
Capital One Shopping
The Universal Product Search lets you search for an item directly on Capital One's site. That way, you don't have to go to numerous retailers' sites to compare prices. This feature also works when you shop in person, as you can use the app to scan a product's barcode. You'll be able to see and compare prices at various stores.
On the Trending Deals page, you'll see popular products and the average amount other users saved. When you click on an item, the site shows prices from different stores and a link to buy.
Capital One Shopping's homepage shows different Featured Offers every day. Recent examples include 20% to 50% off at Marshalls and a free gift plus 5% in rewards from Estee Lauder.
Once you've viewed some products, the extension will begin sending price drop alerts. You'll get an email if the price goes down on something you've shopped for. There's also a watchlist where you can add items you want to track from Amazon or Capital One's site.
One of the most popular features is coupon codes. When you check out on a website, Capital One Shopping automatically searches for any available codes. Then, it tests each one to see if they work and applies the option to your order that can save you the most money. We'll provide more info about coupons later in this article.
As you use the extension or app, you'll begin earning Capital One Shopping Credits. You can redeem these credits for gift cards. We'll go into more detail about the rewards program below.
Honey
Honey offers a feature called Droplist, which lets you track products you're interested in. When you add an item to your Droplist, Honey will notify you if there's a price drop. While it doesn't work with every store, there are more than 800 retailers whose products you can track.
In addition to the Droplist, Honey offers a price history. Both of these tools work on Amazon, which is helpful since prices fluctuate significantly on the site. When you're looking at an item, you can see how the price has changed. From there, you can make an informed decision about whether to proceed or hold off on your purchase.
The Explore page lets you view some of the best deals all in one place. You'll see the best offers and most significant price drops on popular products. There are also Daily Deals on a wide variety of items.
As with Capital One Shopping, one of the main draws of Honey is coupon codes. The program automatically searches the web for codes and applies them when you check out. It tests each code to make sure it works and to find the best option.
Honey Gold is the service's rewards program, which we'll cover in detail below.
Capital One Shopping vs. Honey: Accessibility
Both of these apps are easy to sign up for and use, even if you're not very tech-savvy. There are some minor differences in how accessible they are.
Capital One Shopping
Capital One Shopping is available for Chrome, Firefox, Safari, and Microsoft Edge. It has a mobile app that works with both iOS and Android.
The mobile app allows users to scan barcodes in person to look for deals on retail items.
When it's searching for coupon codes, Capital One takes about ten to 15 seconds. If you're in a major hurry to check out, this could be a problem, but it's usually worth the wait.
Capital One Shopping is currently focused on U.S. customers. It doesn't work for people in other countries.
Honey
Honey works with Chrome, Firefox, Safari, Microsoft Edge, and Opera. There's also a mobile app version that works with Android and iOS.
The product focuses on online shopping, so it doesn't have any features for use in stores.
In general, Honey takes a bit longer to check coupon codes when you make a purchase. It still shouldn't take more than 20 seconds total.
For international users, Honey works in Canada, Australia, the U.K., and a few other places in Europe. They're working on expanding to other countries.
Capital One Shopping vs. Honey: Deals
If you're searching for the best deal, these apps can help. In addition to finding coupon codes, you can use them to compare deals between different stores.
Capital One Shopping
One way that Capital One Shopping excels at finding deals is by comparing prices between different sites. Visit the site to use the Universal Product Search. Or, when you're in a store, use the barcode scanner in the app.
A search on the site for a Ninja Professional Blender showed prices ranging from $117.03 to $175.41. It's easy to see which retailer has an incredible deal. You can also compare shipping and return options and related products.
Honey
Honey lets you search for products on its site, but it's a bit more challenging to compare prices. You'll need to click on different retailers rather than simply viewing the product page.
While Honey doesn't compare different retailers on a checkout page, it does compare Amazon sellers. It also shows the price history. For a Ninja Nutri 1000 blender, the price had ranged from $69.99 to $79.99 over the past 30 days. Keeping an eye on this history can save you money.
Capital One Shopping vs. Honey: Cash Back
Both products offer cash back in the form of rewards. This means that even if there aren't any coupon codes for a purchase, you'll get something back when you buy. When you've earned enough rewards, you can redeem them for gift cards.
Capital One Shopping
Capital One Shopping Rewards are how you earn money back while using the service. You can earn them with a range of stores, including Walmart and eBay. When Rewards are available for a store, you'll see the option to activate them when you check out.
You can also earn Rewards in person through the Local Offers program. To do so, you'll need to link your credit card to your account.
The amount of Rewards you get for a purchase depends on the store and the current deals available. Typically, you'll get between 1% and 20% back, with occasional offers of up to 45%.
Once you've earned some Rewards, you can redeem them for electronic gift cards to dozens of stores.
Honey
Honey's rewards, known as Honey Gold, are available at more than 5,500 sites. When you check out, you'll see an option to activate Gold.
Reward offers range between 0.1% and 20% back. Sometimes, you'll come across an Exclusive Offer that lets you earn even more. There's also a referral program that offers 500 Gold when you refer a friend and they sign up.
When you're ready to redeem, you can trade your Gold for gift cards at hundreds of stores. Options include Walmart, Amazon, Target, and many more. You'll need at least 1,000 Gold, which is worth $10, to exchange for a gift card.
Some customers report having the option to redeem Gold for a PayPal credit. However, this offer is not available to all users.
If you prefer, you can donate your Gold to a charity of your choice.
Capital One Shopping vs. Honey: Coupons
Both extensions usually find some promo codes to try on popular sites, and often on smaller ones.
To compare coupon code savings, we tried each service with a few different retailers and products. The products included an Apple Watch from Target.com, a patio set from Kohls.com, and a Ralph Lauren cologne set from Ulta.com. Here's what we found.
Capital One Shopping
For the Target Apple Watch, Capital One Shopping tried 20 codes. None of them were applicable.
Ten coupon codes were available for the patio set from Kohl's. One of the codes worked, resulting in a savings of $72.00 on the current sale price of $479.99.
On Ulta.com, there were ten codes for the cologne set, none of which worked.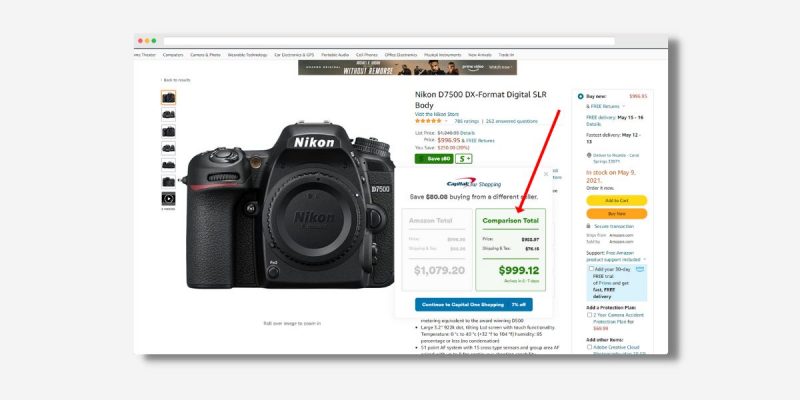 Honey
Honey found ten coupon codes for the Apple Watch, but none of them worked. For the patio set at Kohl's, it found two codes, and neither one worked.
For the Ralph Lauren cologne set on Ulta.com, there were four coupons. One of them worked for the site, resulting in a savings of $15 off the original price of $96.
As you can see, Capital One Shopping and Honey didn't always find the same coupons. And, not all of the codes worked. Most importantly, each service found different savings on different sites.
Capital One Shopping vs. Honey: Price Watch & Alerts
Both services let you keep track of products you want to buy. However, Honey's Droplist is more robust.
Capital One Shopping
When you shop on the Capital One Shopping site or Amazon, there's a "Add to Watchlist" button. When you click, you'll receive notifications about price changes. Unfortunately, the watchlist doesn't currently work with other sites.
There's also an automatic setting that adds items you've viewed to your price drop alerts. You'll get an email when an item's price goes down.
Honey
Honey's Droplist lets you add items from more than 800 online stores so you can track prices. There's also a Smart Droplist setting you can turn on. Once you do, anything you add to your Amazon "Saved for Later" list is automatically added to your Droplist.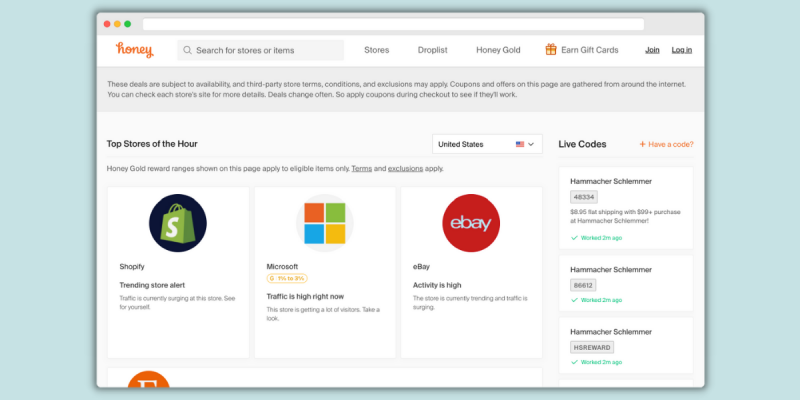 Capital One Shopping vs. Honey: Reviews
Honey and Capital One Shopping both have good average ratings, though Capital One comes out on top.
For both services, the negative ratings were similar. Users mentioned not finding enough coupon codes or having trouble redeeming rewards. Some reviewers noted that the apps are more difficult to use than the browser extensions.
Note that for the Apple and Google Play stores, Capital One Shopping and Wikibuy (the previous name) are combined. On Trustpilot, there are still two separate entries.
| | | |
| --- | --- | --- |
| | | |
| Trustpilot | 3.1 out of 5.0 stars; Wikibuy has 4.7 out of 5.0 stars | 4.3 out of 5.0 stars |
| Apple Store | 4.7 out of 5.0 stars | 4.0 out of 5.0 stars |
| Google Play Store | 4.1 out of 5.0 stars | 3.9 out of 5.0 stars |
Capital One Shopping vs. Honey: What We Like (Pros)
There's a lot to enjoy with both of these services. They both provide tons of opportunities to save money. The best part is that they're free and you can give each one a try.
Here are some of the specific things we like about each one.
Capital One Shopping
More coupon codes found
Faster application of coupons
Highest ratings
Universal Product Search lets you compare prices in one place
In-store barcode scanner and local deals
Honey
Earn Gold from referring friends
Price history
Droplist includes Amazon "Saved for Later" options
Available for the Opera browser
Option to donate Gold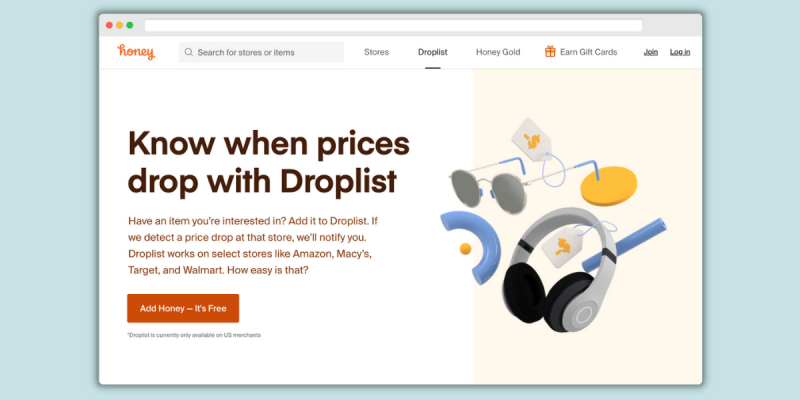 Capital One Shopping vs. Honey: What We Don't Like (Cons)
The main downside for many users is that these extensions collect personal data. If you're worried about your privacy, it's a good idea to spend some time looking over their policies.
Another potential annoyance has to do with coupon codes. The extensions can only check for codes on certain pages, such as a checkout page. That means that for some sites, you need to begin the checkout process before you can try any coupons.
Some reviewers feel that the mobile apps don't work as well as the extensions. Keep this in mind if you usually shop on your phone.
Here are a few other cons to each extension.
Capital One Shopping
No bonus rewards for referrals
Watchlist only works with Capital One Shopping site and Amazon
Only works in the U.S.
Honey
Only works online, not in stores
Fewer coupon codes found
More international support, but only in a few countries
Who Is Capital One Shopping For?
Anyone in the U.S. can use Capital One Shopping. If you only shop in person, you can still use it to find coupons and deals.
The service doesn't currently work for those outside the U.S.
Searches thousands of merchants and helps you find incredible deals
Earn credit for purchases on popular sites like Walmart and eBay
Setup price drop alerts for products you've viewed or purchased
Capital One Shopping codes are updated in real-time and applied automatically at checkout
Who Is Honey For?
Anyone who shops online can use Honey. You currently need to be in the U.S., U.K., Australia, Canada, or a handful of other countries. But, the company is planning to expand to other places.
FAQs About Capital One Shopping vs. Honey
Still have questions on safety or saving money with these products? Here are our answers.
Which Is Safer: Capital One Shopping or Honey?
Both of these services are safe to use. The high ratings on Trustpilot help vouch for their safety. While both collect data from users, they promise not to sell your personal information. They're fairly transparent about how they use your info to help you find deals.
With any extension or app, there is some risk of malware, viruses, or data breaches. Keep an eye out for anything strange or unexpected and use a strong password.
Which One Saves the Most Money: Capital One Shopping or Honey?
Some users report better luck with Capital One Shopping because it finds more coupon codes. Those who shop mostly on Amazon tend to prefer Honey. Our test found that both extensions found different savings and both were worth trying.
If you know a lot of people you can refer, you can make more money from Honey Gold. The limit is 200 referrals, which will earn you $1,000 in Gold.
How Do Capital One Shopping and Honey Make Money?
The primary way these companies make money is through commissions. When you buy something using either extension, they get a percentage of the purchase price from the retailer.
Final Thoughts
If you usually shop in person or you want to compare prices easily across sites, try Capital One Shopping.
If you're outside the U.S. or you know people you can refer, you might prefer Honey.
Both extensions are free and easy to install. They're also easy to uninstall if you're unhappy with them. So, we recommend trying both. You can even use both at the same time, on the same purchase, to see which one saves you more money.
Between coupon codes, deals, and rewards, these services can save you some significant cash.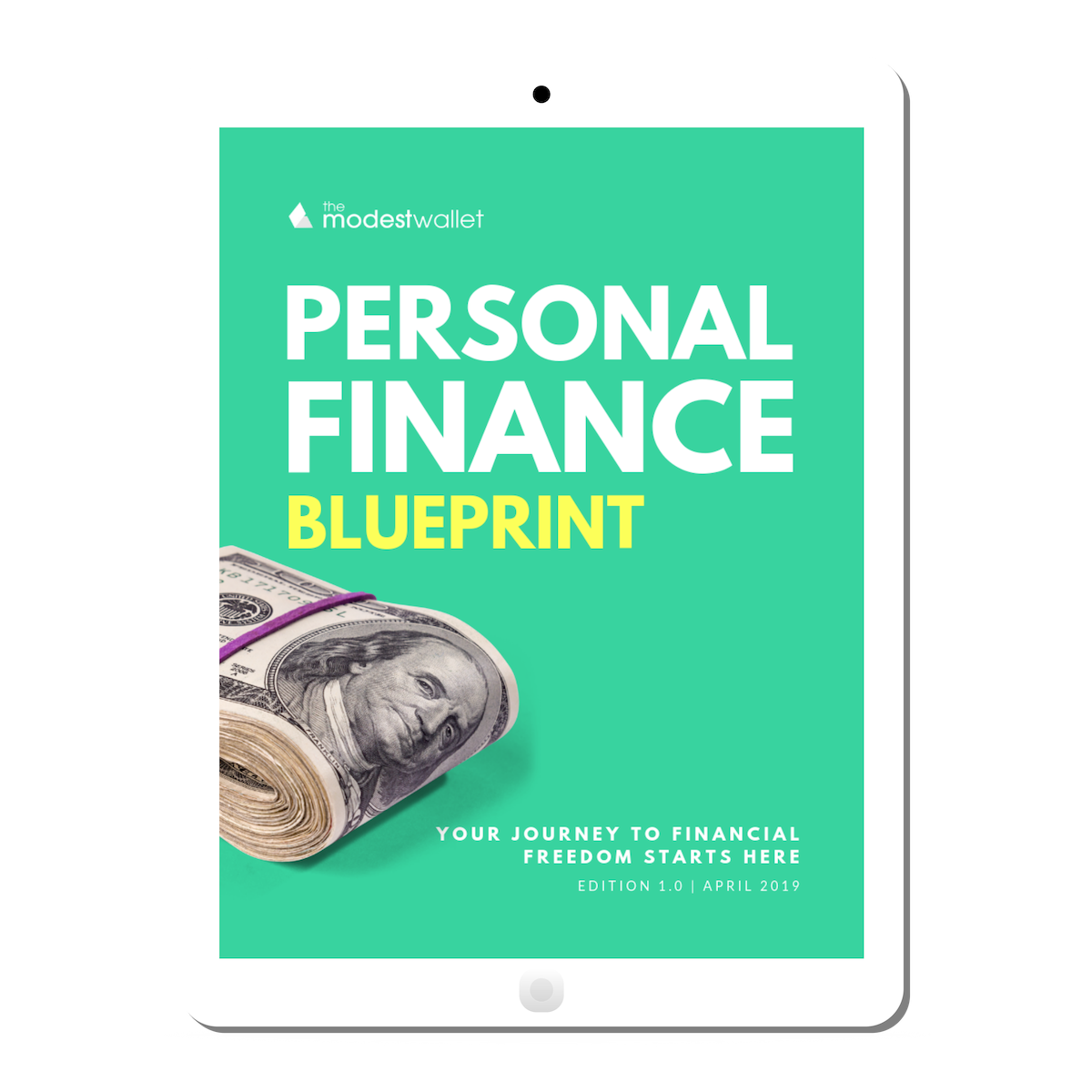 Get our free Personal Finance Blueprint to learn everything you need to know to build wealth.
Plus our best money tips delivered straight to your inbox.

Amy Besen is a freelance finance writer who covers topics including the gig economy, small business funding, and FinTech. Before starting her writing business in 2019, Amy worked in financial services for 12 years. She believes in helping people access the tools and knowledge they need to make better decisions about money.